Salitex Winter Collection 2023 for Women With Price
Without a perfect winter dress, you will never get your dreamy look. Therefore, Salitex Winter Collection 2023 is now available with many new luxury outfits range. Now get ready to get a new trendy and traditional luxury winter/summer look with these outfits.
In the year 2023, almost all leading clothing brands are also providing winter Sale 2023 discounts. Furthermore, you can easily wear these luxury dresses at many other functions as well. Let's get the Salitex Luxury Winter Collection 2023 new prints at discount prices.
Salitex Winter Collection 2023 Unstitched With Prices
As we know in every season salitex brand provides new fresh outfits. Therefore, ladies can get new stylish dresses at affordable prices from Salitex brand shop. So, are you ready to explore the new winter outfits?
If yes then explore this page to get the newly published winter dresses collection'22. We suggest our viewers pick their favorite winter suit as soon as possible. A new variety of winter/summer dresses is given below.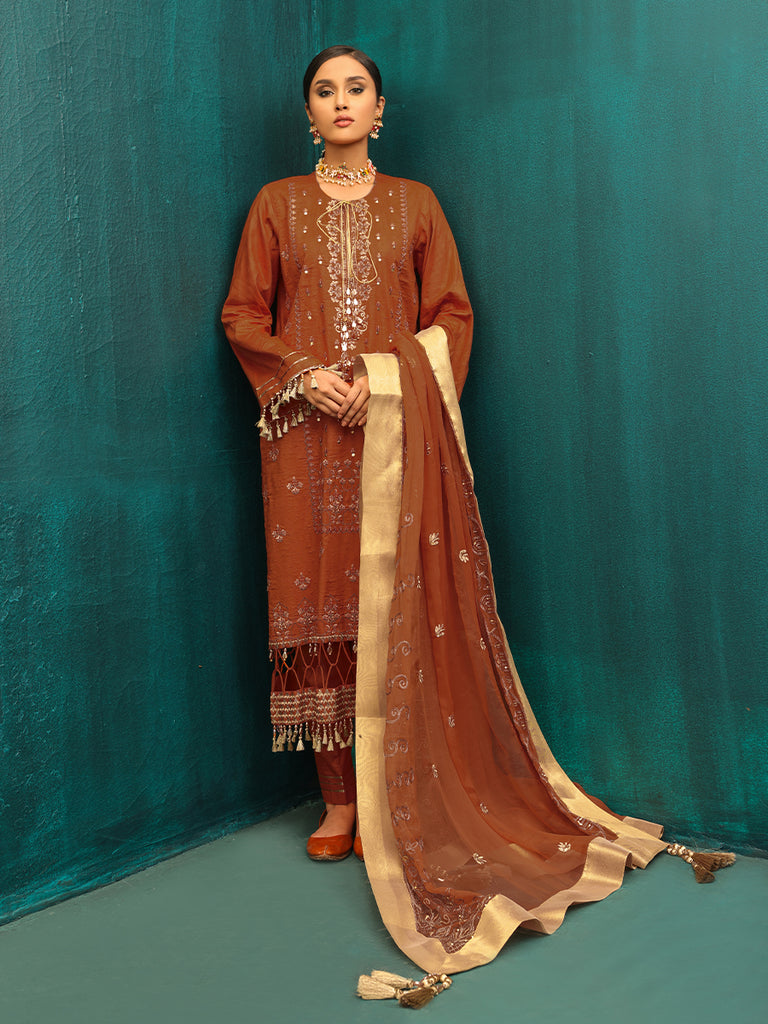 Unstitched embroidered jacquard brown color 3pc suit PKR:4,875 only.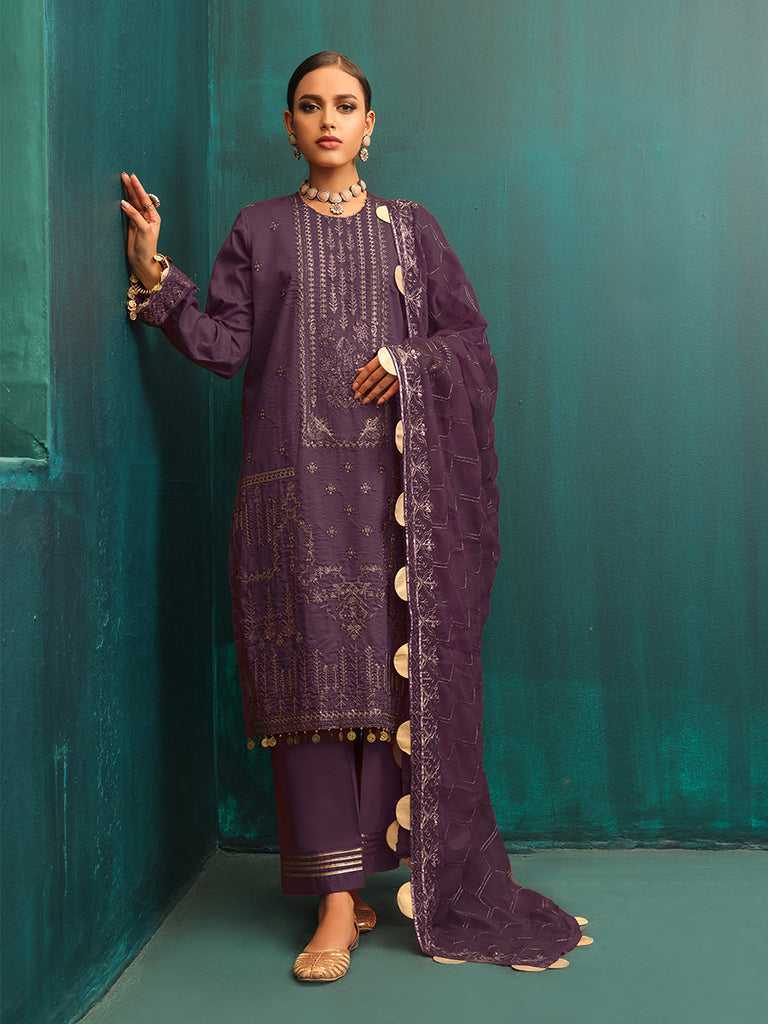 Rang e Ashnai embroidered jacquard purple color 3piece suit PKR:4,875.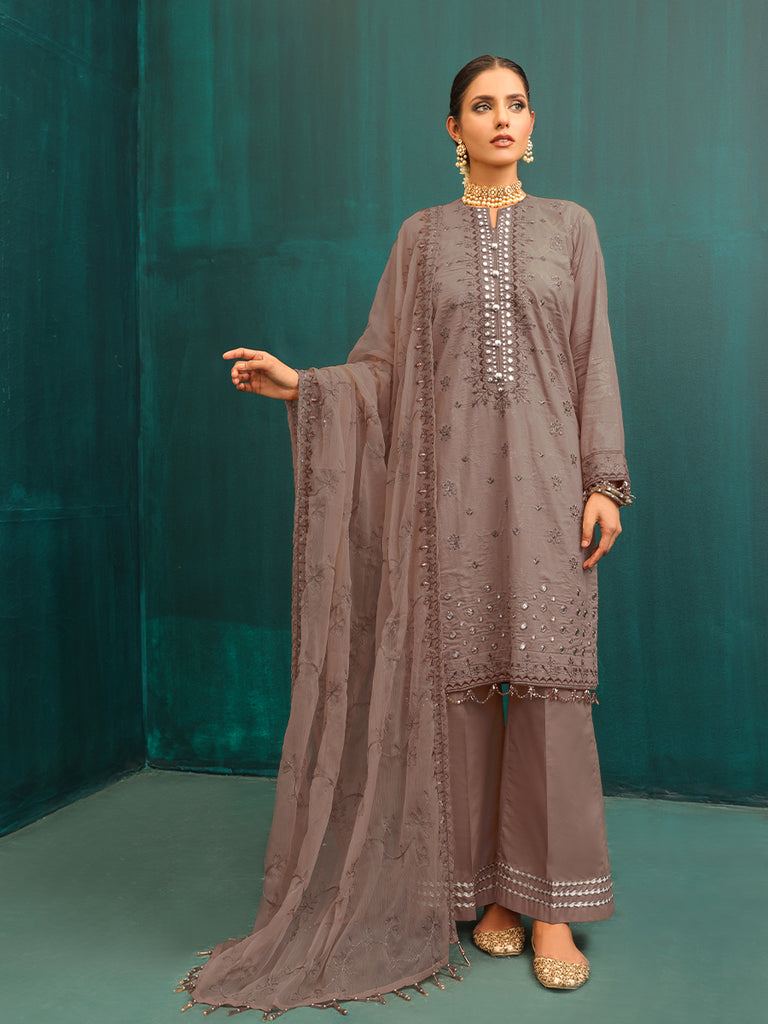 Stylish grey color winter unstitched embroidered jacquard 3p suit for women PKR:4,875.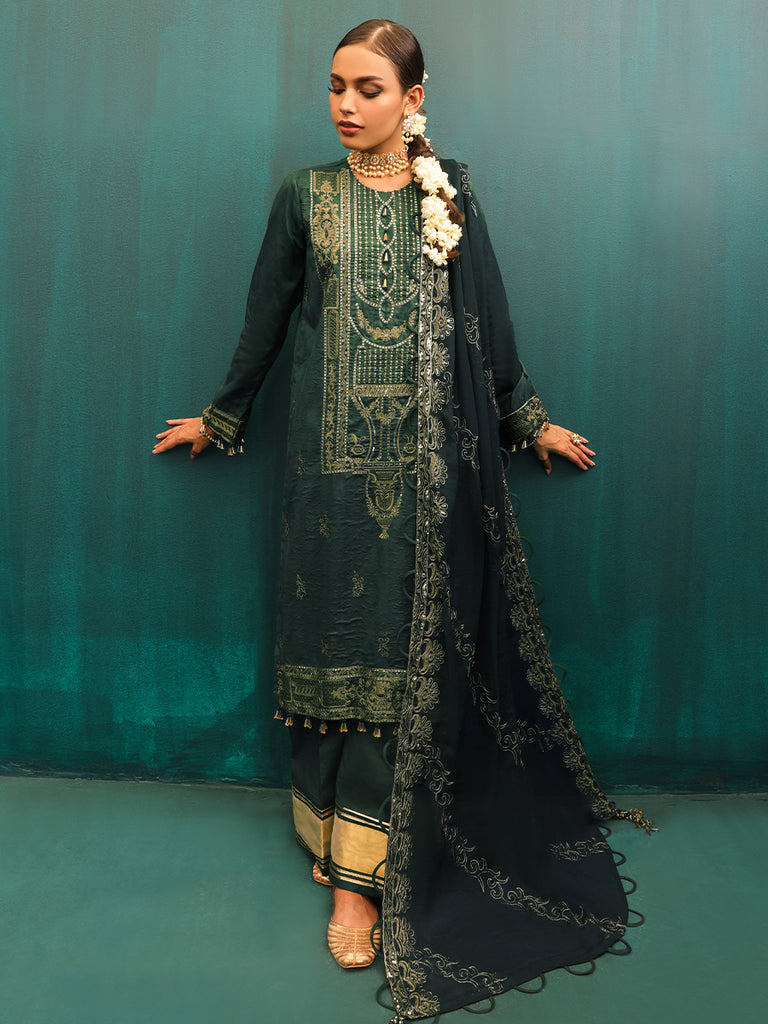 Dark green unstitched jacquard 3pc suit PKR:4,875 only.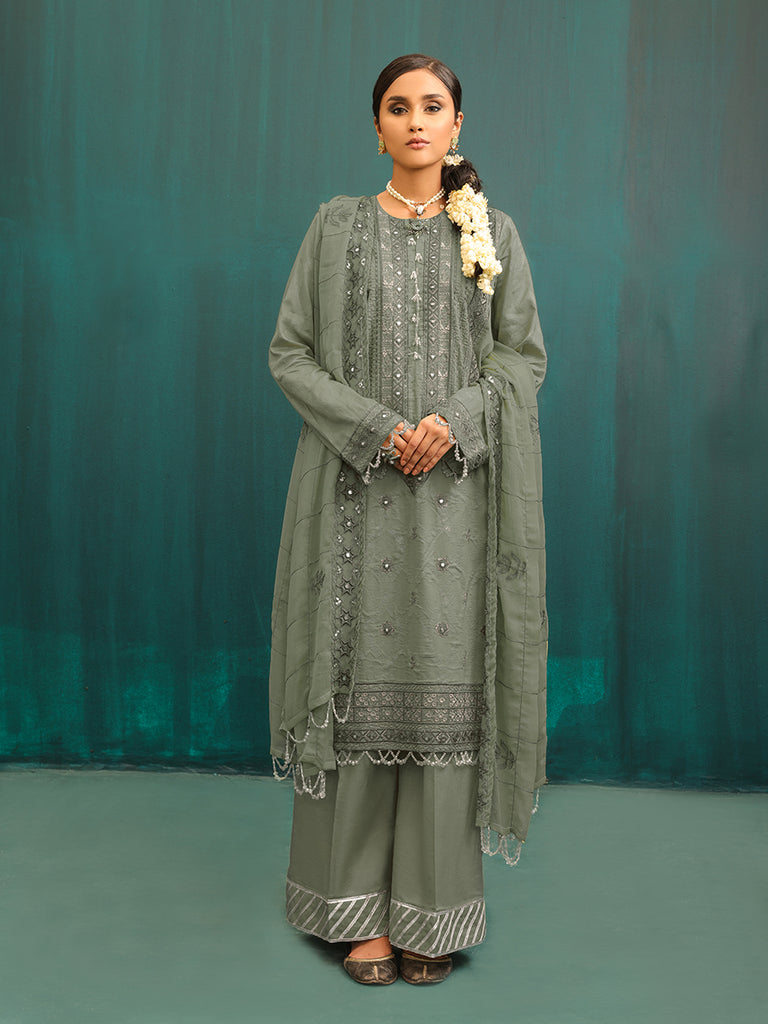 Grey winter jacquard 3piece embroidered suit PKR:4,875.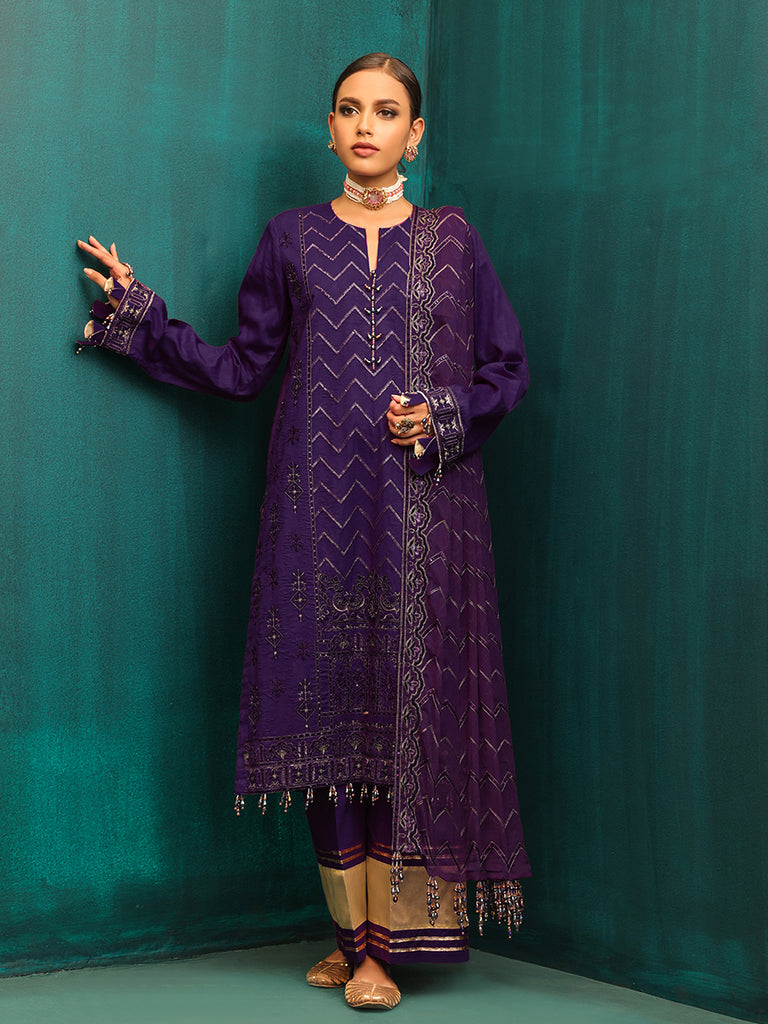 Embroidered magenta jacquard unique style winter 3piece suit PKR:4,875 only.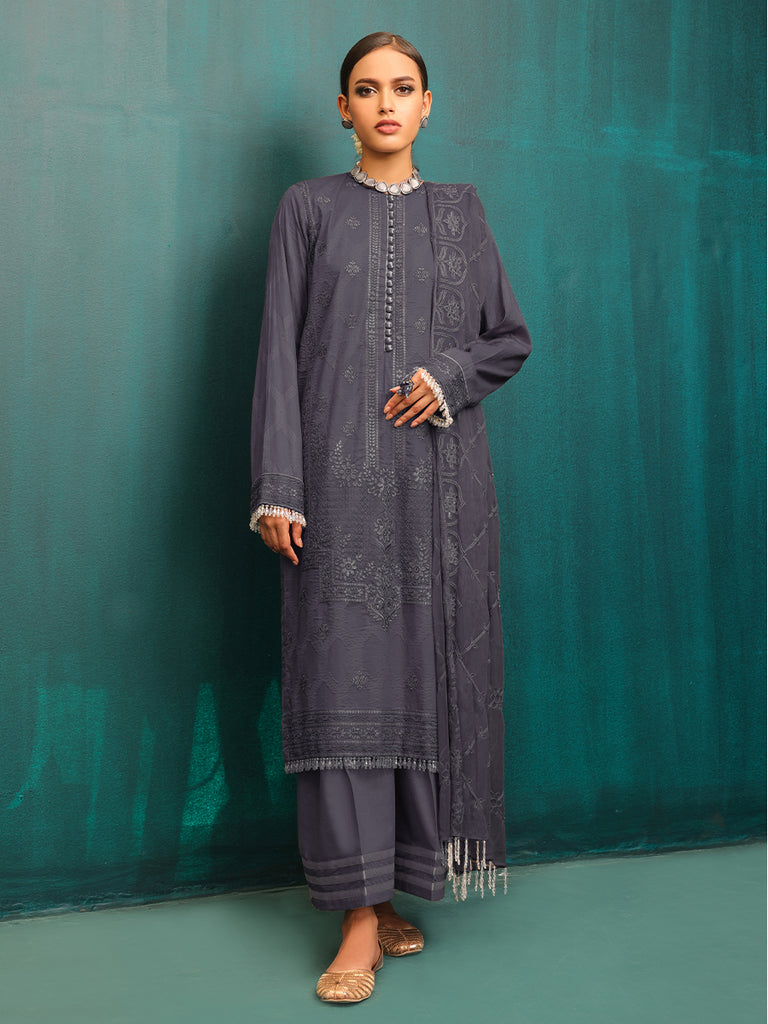 Satlitex winter jacquard 3pc unstitched embroidered suit PKR:4,875.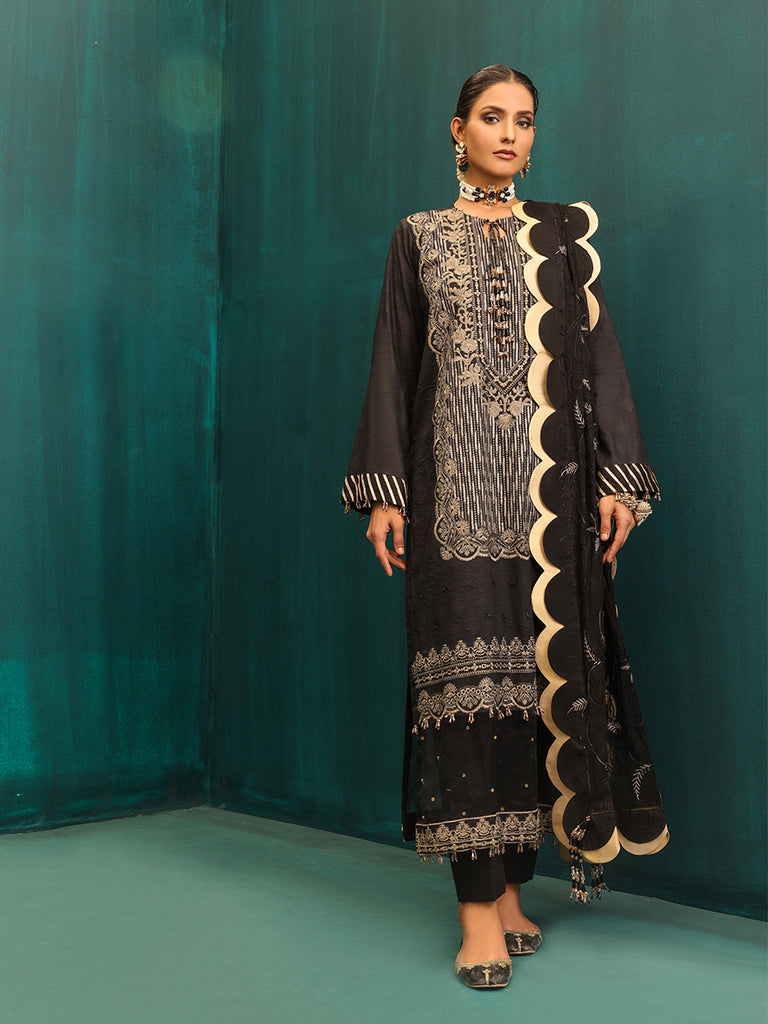 Black unique winter embroidered jacquard suit for women PKR:4,875.
Salitex Sale
Salitex women's winter clothing, best ideas for winter & summer occasions in Pakistan. Did you know that the average Pakistani woman spends their all her pocket money shopping online for dresses? Salitex Clothing brand is a leading brand in Pakistan. Who always presents with its luxury prêt, signature series, and luxury shirts, pre-winter collections, linen, jacquard, cotton collections 2023.
Here in this post, you can get expensive and low-rate clothing items through its charming wardrobe. Furthermore, these collections are more suitable for these days. Normally this factor depends on your personal style and the weather.
Salitex Winter Collection For Women's 2023
Would you like to put together a luxury prêt suit with Salitex new winter linen collection? Furthermore, here are some of the best winter/summer collections that you can take all fashion and beauty looks to a whole new level outfit.
Moreover, we're are sharing the recently launch salitex pre-winter collection with the name of "Inaya Gold Cambric" outfits 2023. let's buy new winter outfits at an affordable price range.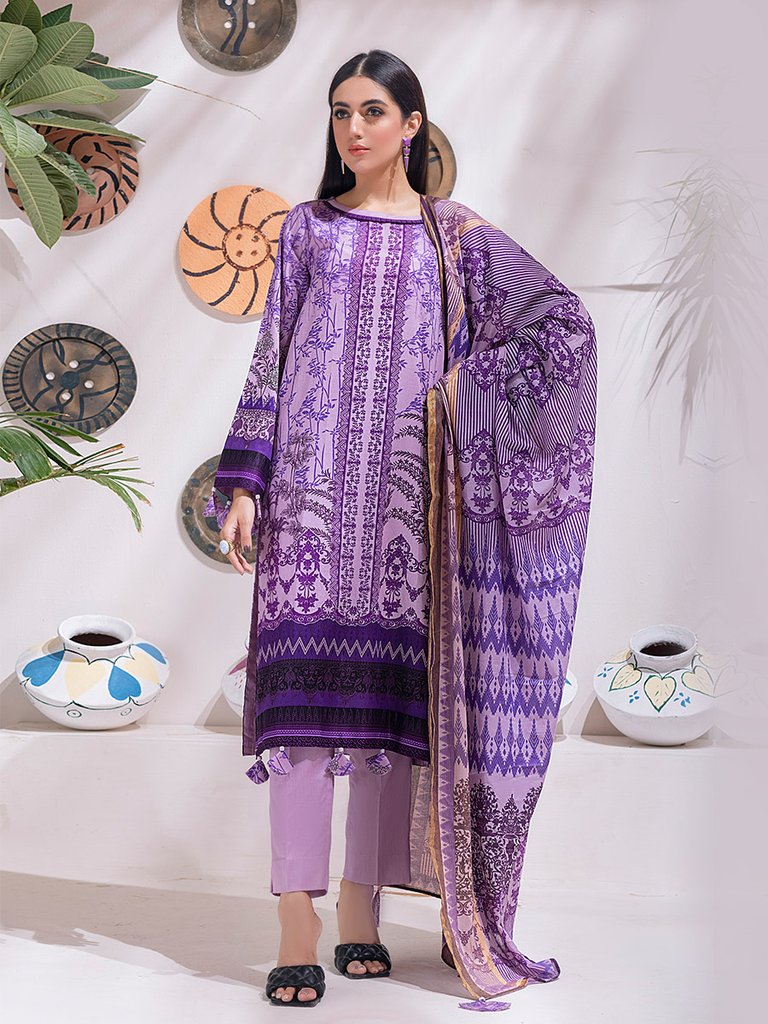 Salitex Clothing Luxury Pret Collection with Price:
Girls if you like to look more fancy and stylish on a special occasion then this Salitex luxury collection is best. Furthermore, this latest prêt embroidered Kurtis has the style for you. Discover the best winter luxury suits collection and shop them at the best price from the brand.
Buy this red blush 2 piece chiffon embroidered suit with dyed raw silk trouser at the price PKR:5,750 only.
Daisy stitched 2pc embroidered chiffon shirts with raw silk trouser in price PKR:5,350.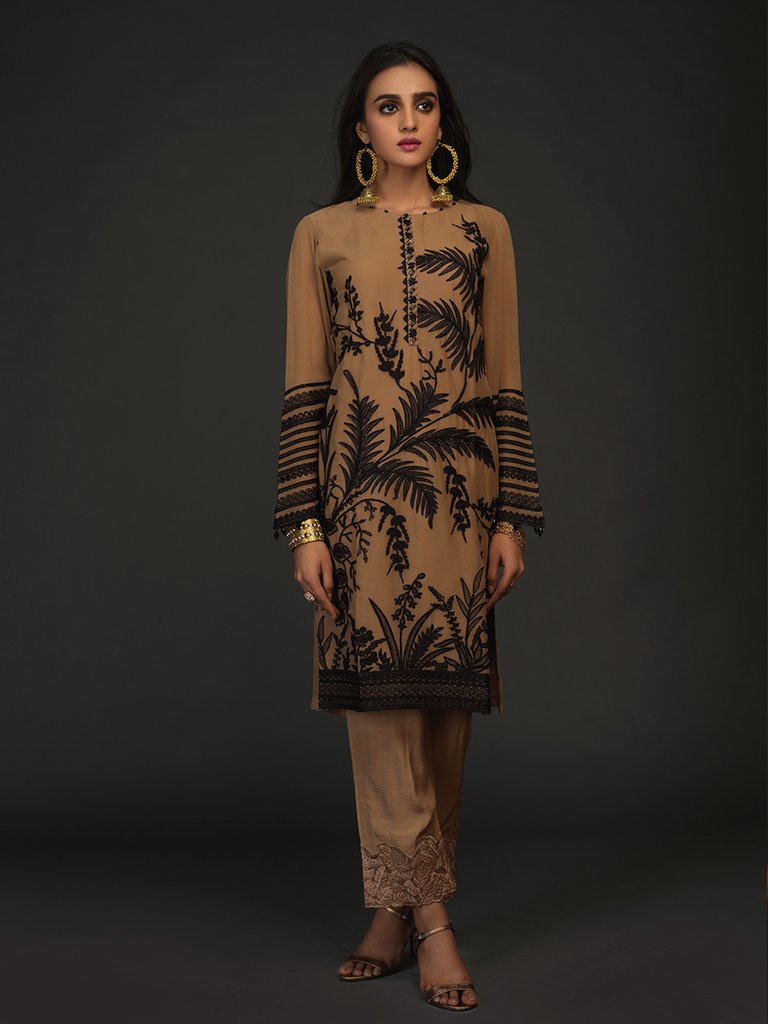 Shop online Hazelwood stitched two-piece chiffon shirts with silk trousers in price PKR:4,950 only.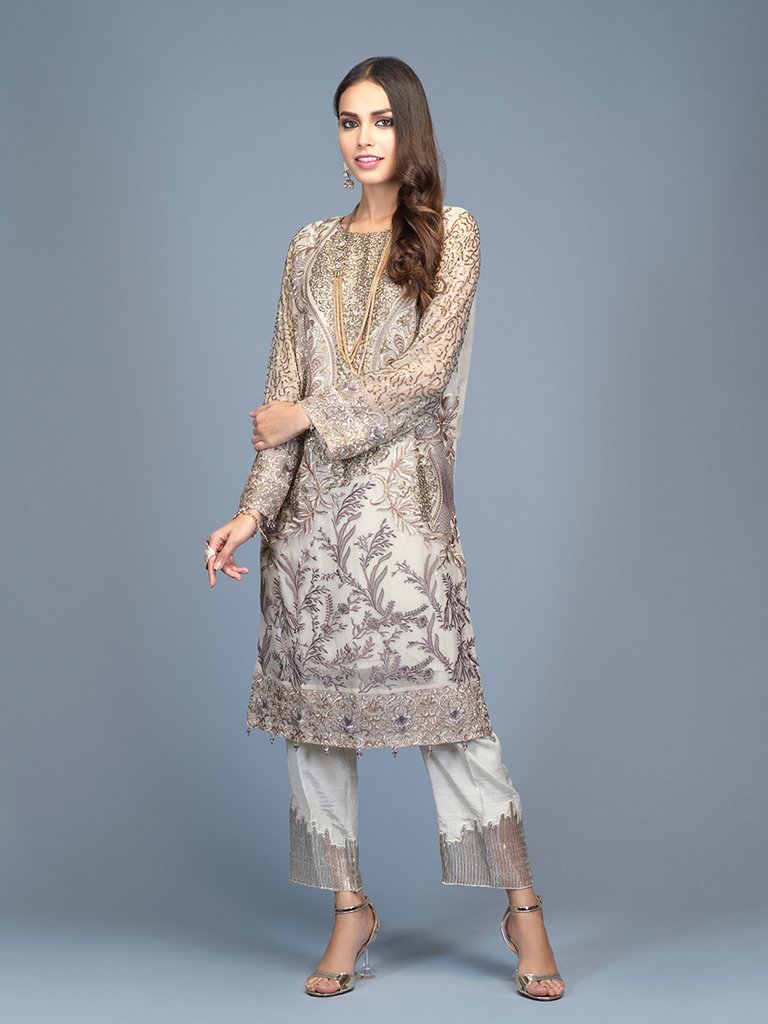 Get a Glorious dress with chiffon shirts and silk trousers in price of 5,450 only.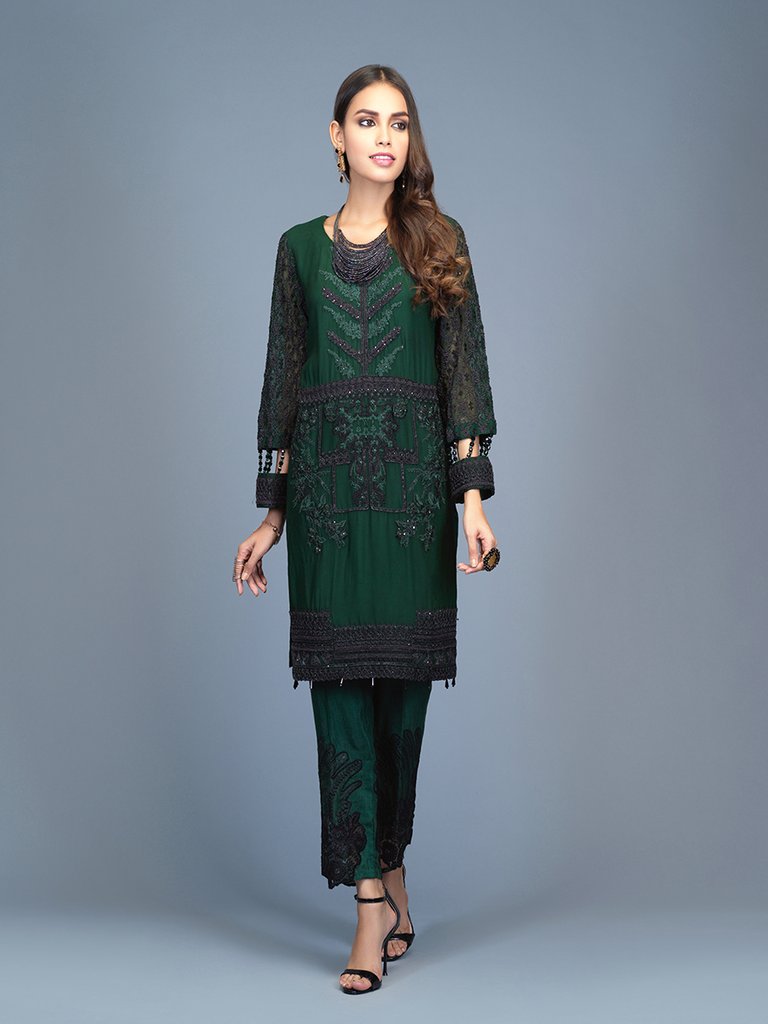 Furthermore, these green stitched and 2 pc embroidered chiffon shirts can provide you attractive look in price Pkr:5550 only.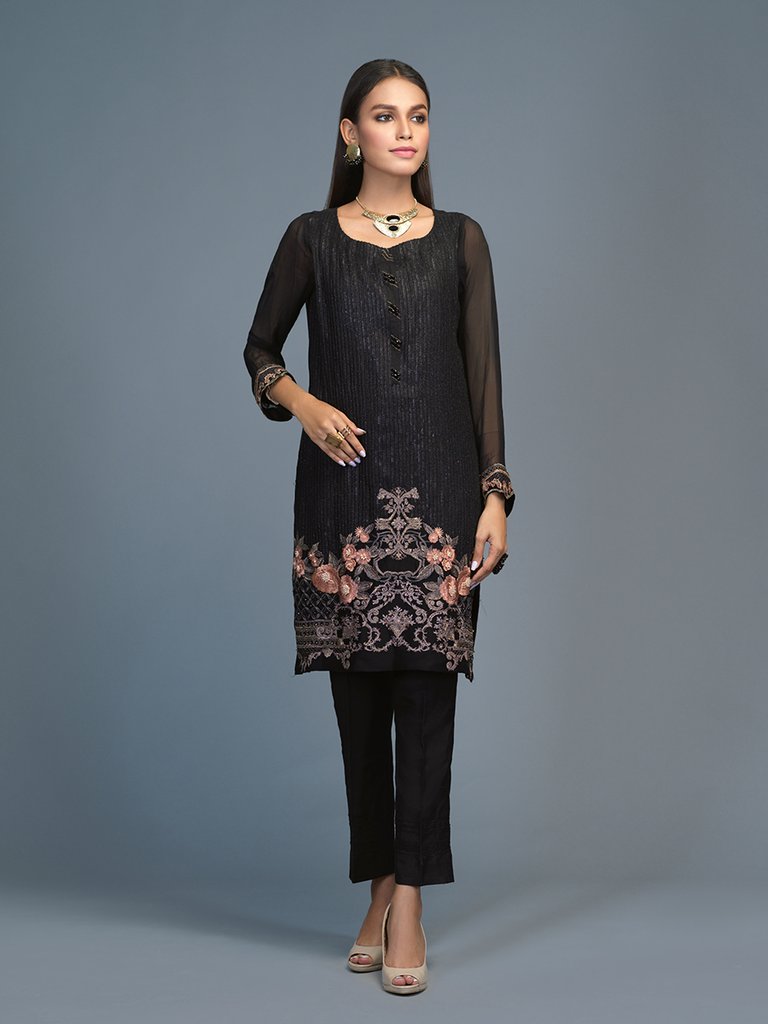 Jade stitched 2 piece embroidered chiffon stitched shirts with dyed silk stitched trousers in price PKR:5450 only.
Signature Series by Salitex
Salitex new signature series collection can provide you with superior-quality jacquard fabrics with embroidered patterns. Furthermore, get perfect luxury wear outfits for your occasions.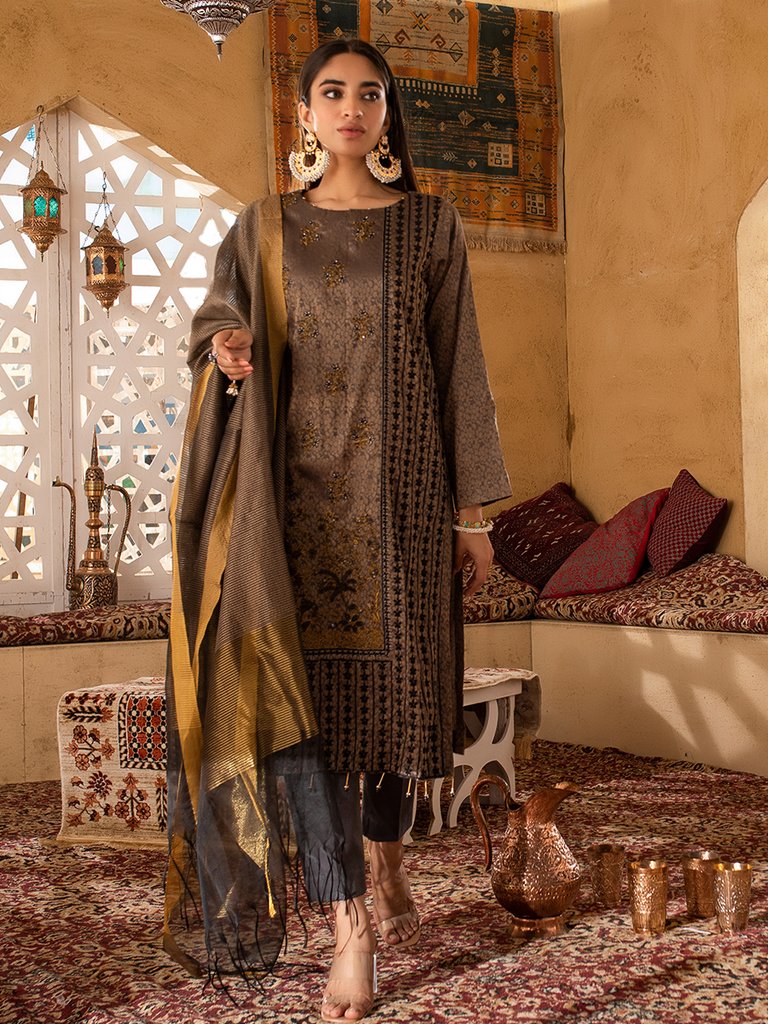 Buy online this three-piece jacquard embroidered shirt with cambric trousers in price PKR: 37,50 only.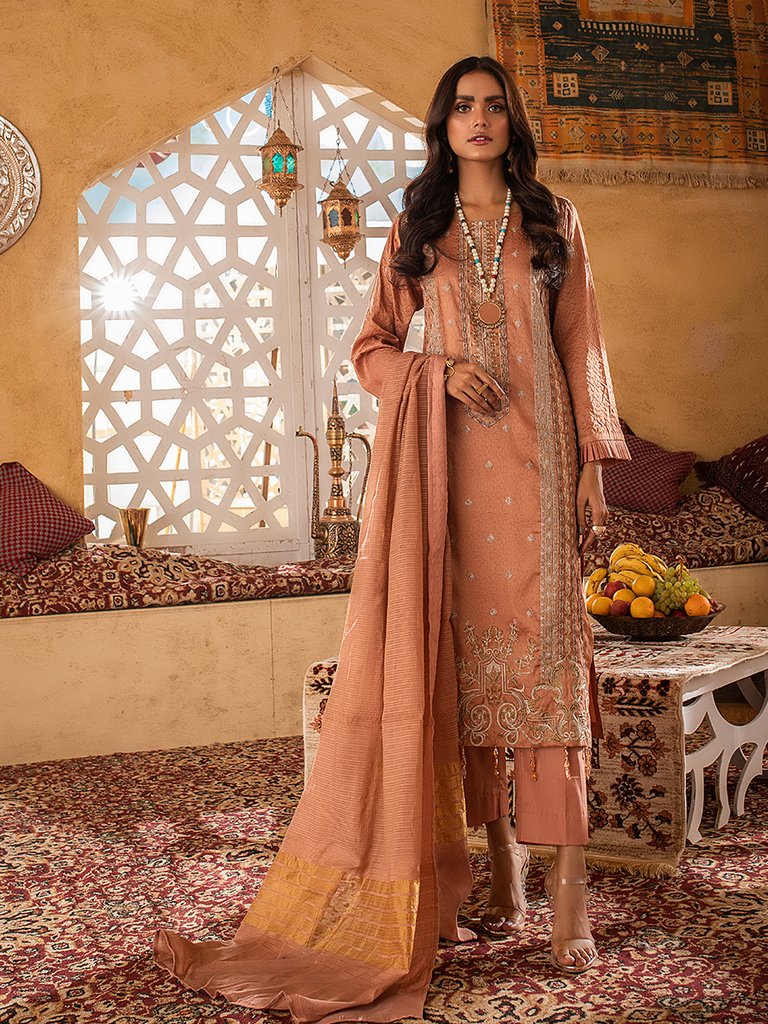 Get a stylish embroidered winter shirt and cambric trouser in price PRK:3750 only.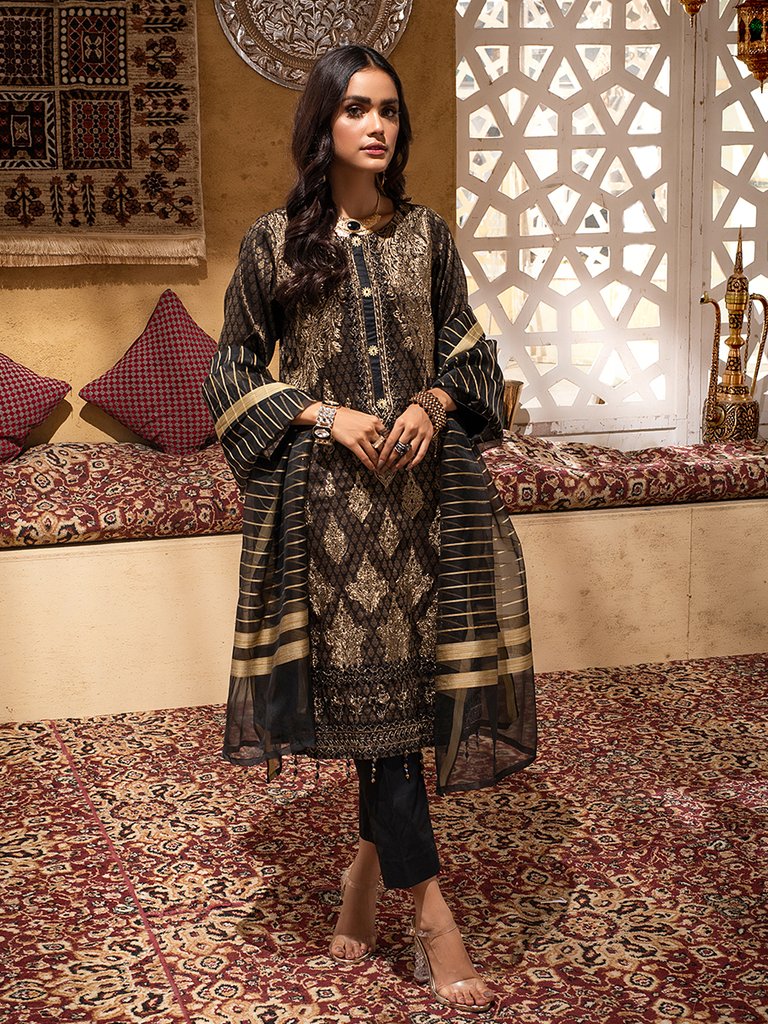 Luxury Kurtis by Salitex:
Meet the new arrival salitex winter, Kurtis, get a unique look with these beautiful luxury fabrics. Make a luxury royal look with these Kurtis 2023 this fall.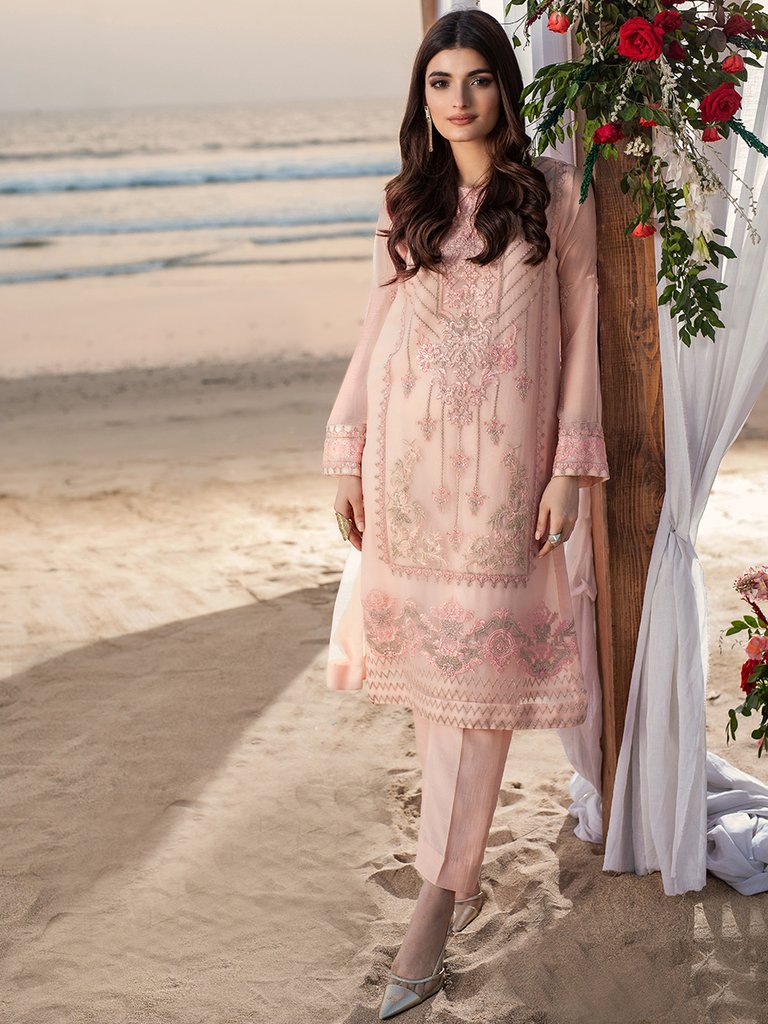 Linen Suits
Linen luxury outfits with digitally printed designs by Salitex brand 2023. Shop online these unique and perfect linen 3 pieces and two-piece suits at an affordable price range at your doorstep. Click on the given link to shop online Salitex lien, luxury, and Kurti collections 2023.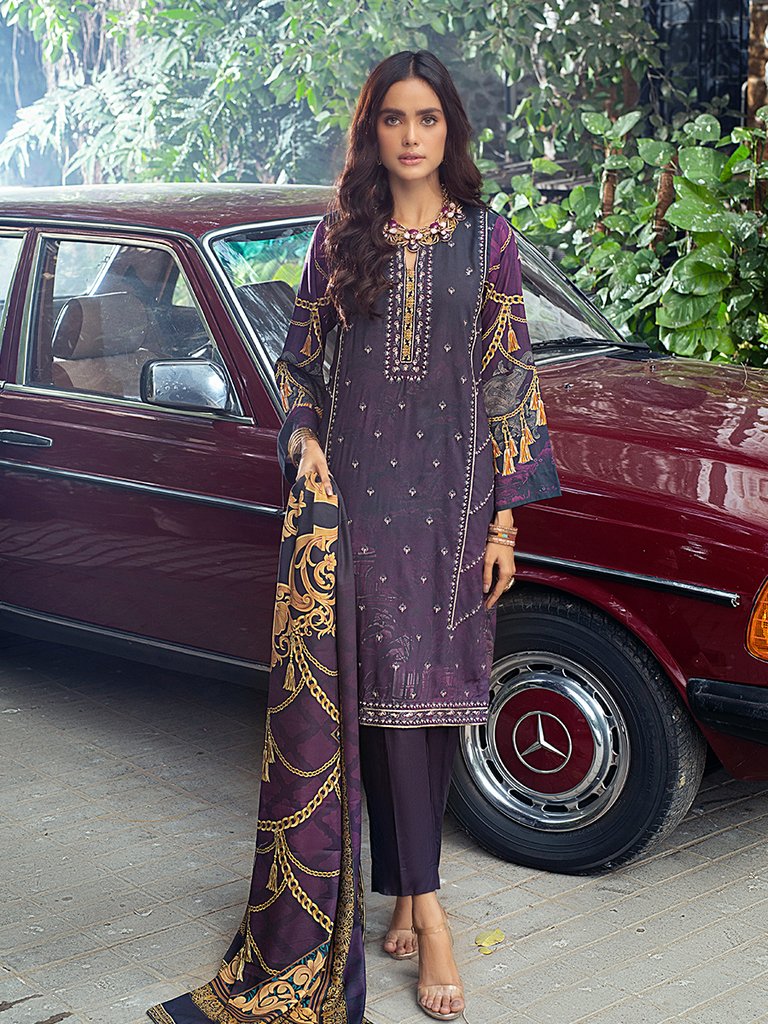 Salitex Shawls for Women's
Shawls are an essential part of our winter dressing. Let's complete your winter wardrobe with beautiful blooming prints and shawls by the Salitex brand. As you can see all shawl prints contain different patterns and can provide you warmness during winter days in Pakistan. Furthermore, here we are sharing almost all Salitex Shawls Collections 2023 for women.