New Sapphire Kids Wear Summer Collection 2022 Store Online
sapphire kids wear 2022 is come back with the new addition of kids wear western, eastern wear outfits 2022. These kids wear outfits containing delight designs and comfortable cuts perfect for the upcoming summer season 2022.
The price of this collection is very low, a perfect combination for your kids. Or perfect to wear on school-going girls' formal functions, events, and other party events. Furthermore, the dresses are available at the outlets of Sapphire.com. you can shop online these outfits on the official website of sapphire.com/buy online. Let's go guys have a look at these kids-wear dresses image gallery given below with the latest designs.
Sapphire Kids Wear Outfits for Special Occasions:
In today's post, we are going to talk about new fashion trends of kids wearing outfits. As we know that kids wear outfits always special and more stylish. Therefore, here we are going to share perfect summer/winter wear sapphire kids wear 2022 outfits for occasional events and casually.
sapphire kids wear 2022 collection is always special on any occasion of life. So, get a special amazing look with these beautiful kids' wear outfits in 2022. All of these outfits can maintain your baby's need for style to look more stylish. Furthermore, little princesses are more conscious of their dresses, accessories, jewelry, hairstyles, etc.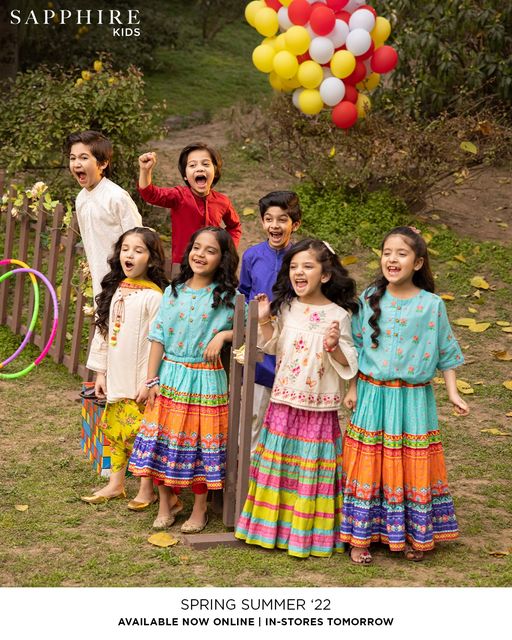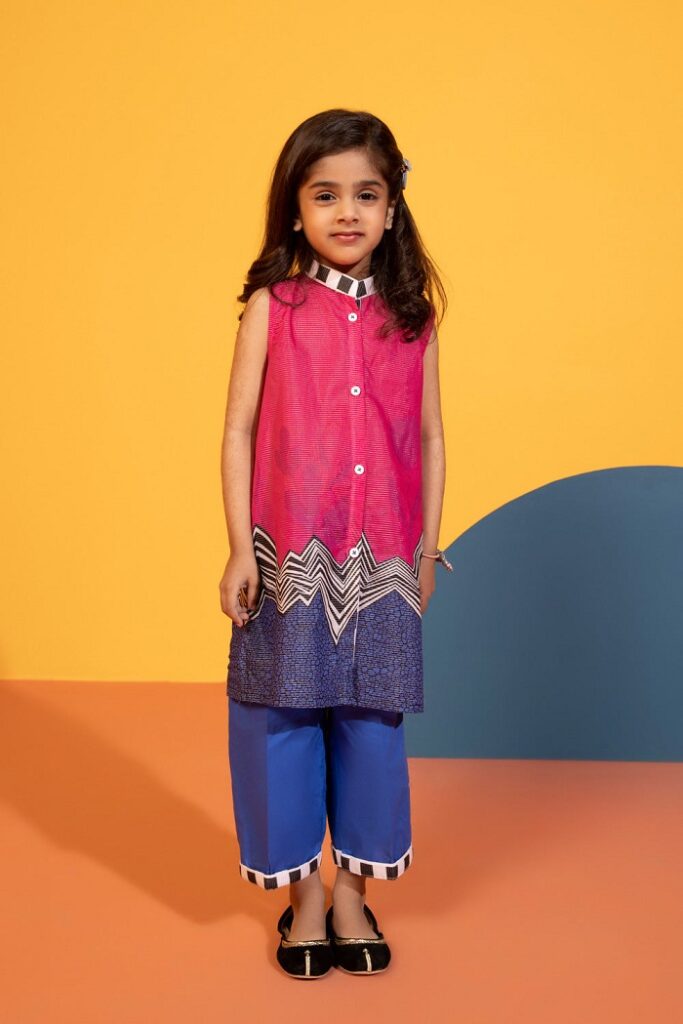 Let's buy a beautiful two-piece printed lawn suit with matching trousers for little princess Rupees:3390 Only.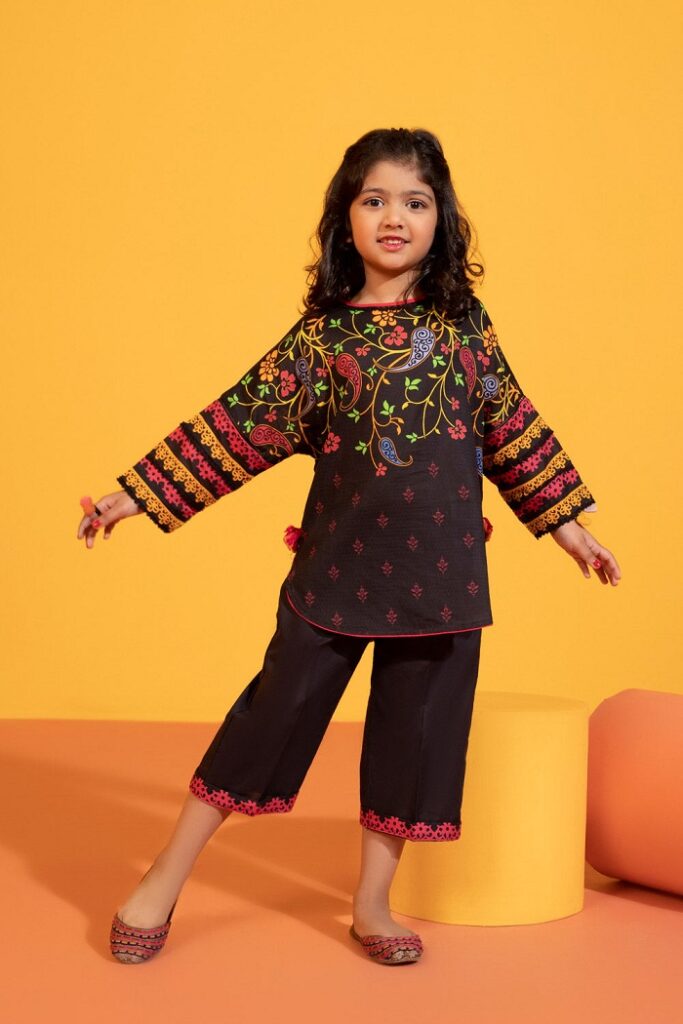 Stylish black color oversized dobby kurta with trouser for the perfect summer look for your kids buy now for Rupees:3390 Only.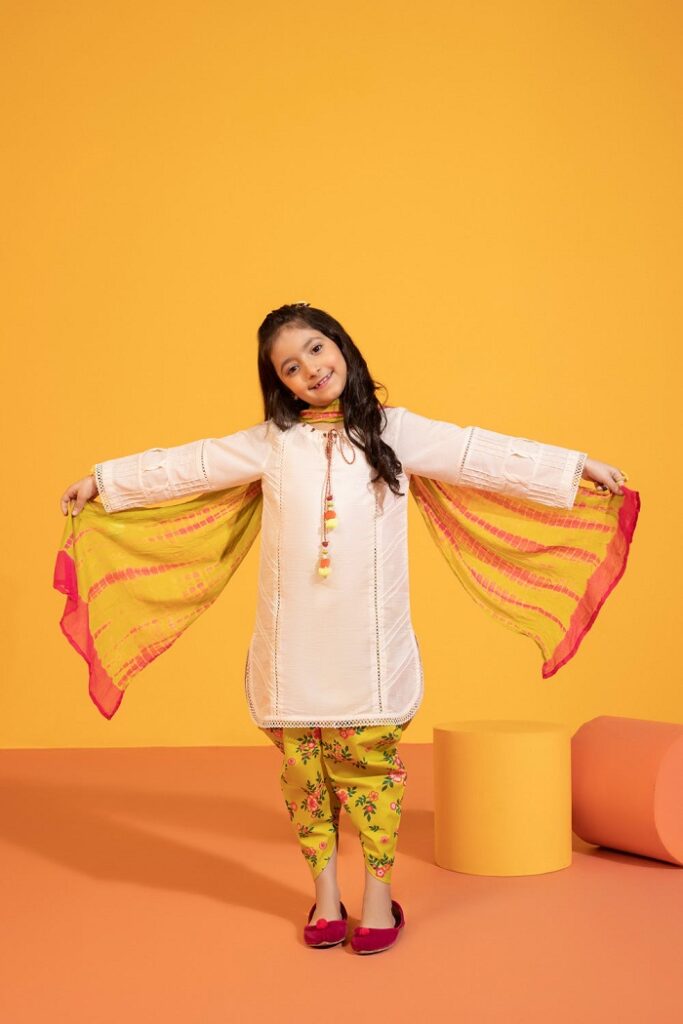 Lovely zari lawn off-white shirt with cambric trouser best suit to shine on all occasions with sapphire buy now for Rupees:4390 Only.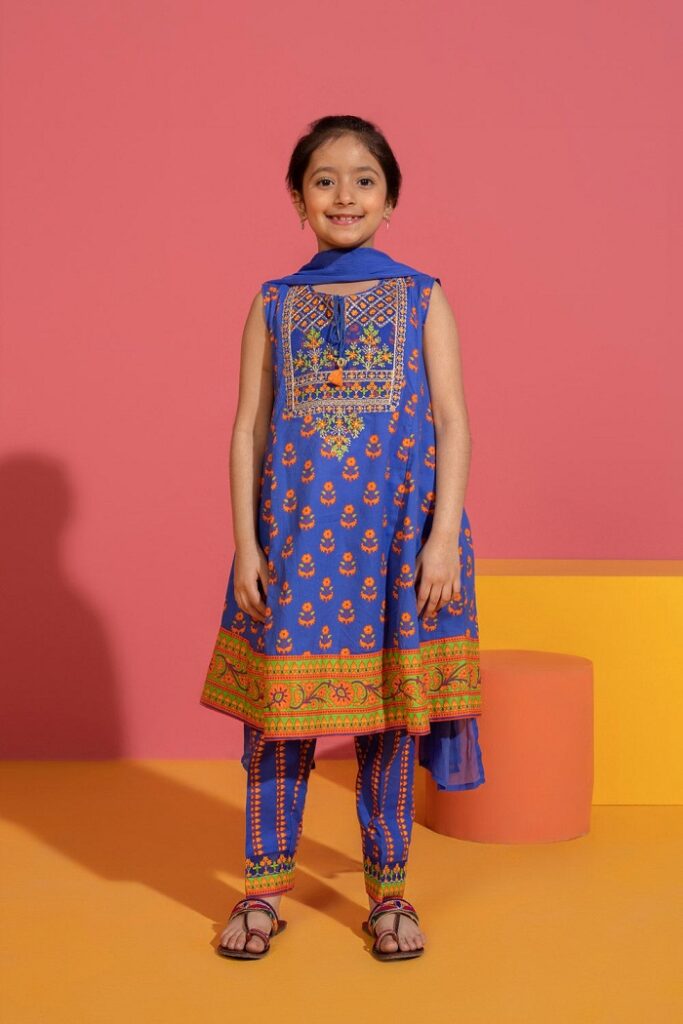 Stylish 3 pieces embroidered cambric blue suit for summer season 2022 buy now for PKR:4890 Only.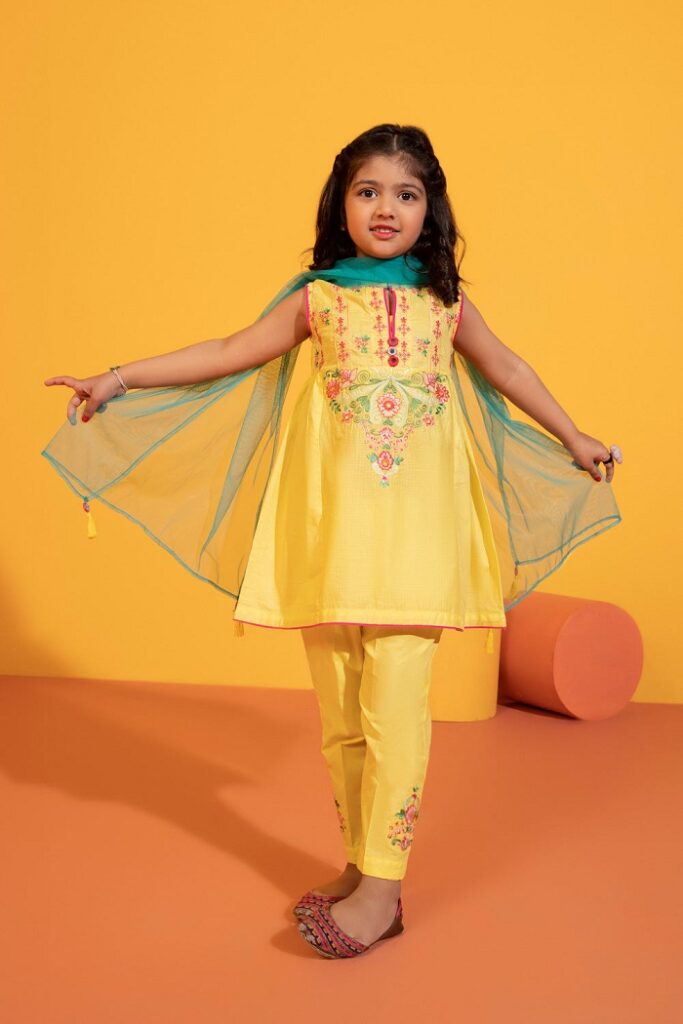 Let's buy a beautiful flared embroidered lawn shirt with culottes in yellow PKR:4390 Only.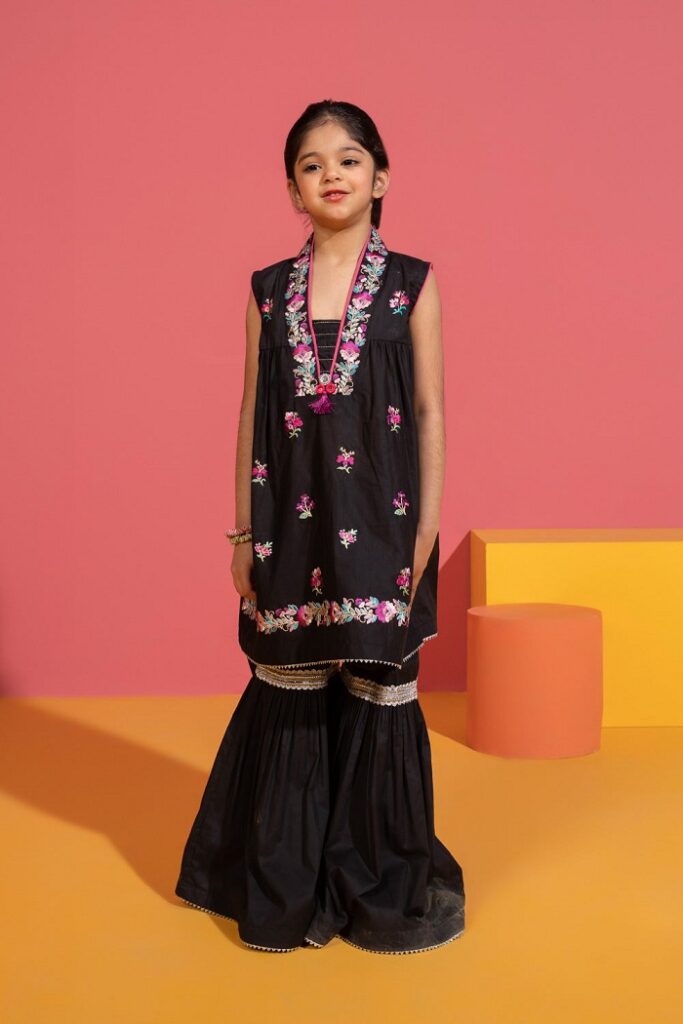 Black color flared embroidered lawn shirt gharara in pink color perfect to wear on summer special occasions 3Pcs available for PKR:4890 Only.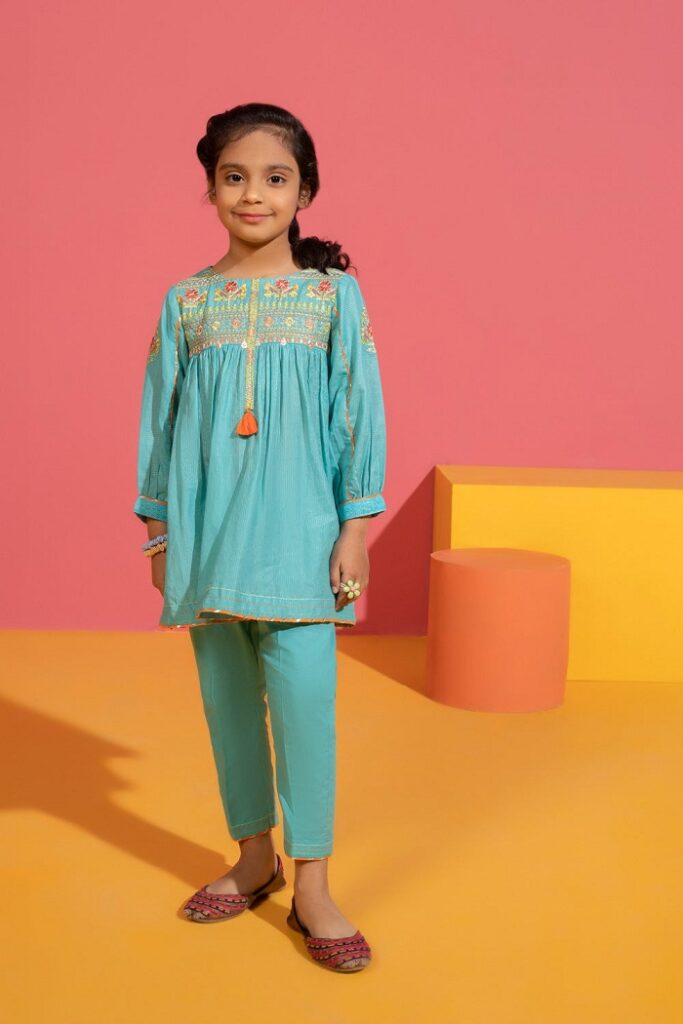 Get glamour look for your little princess with aqua color zari lawn flared shirt and straight trouser available for 2pc –PKR:3890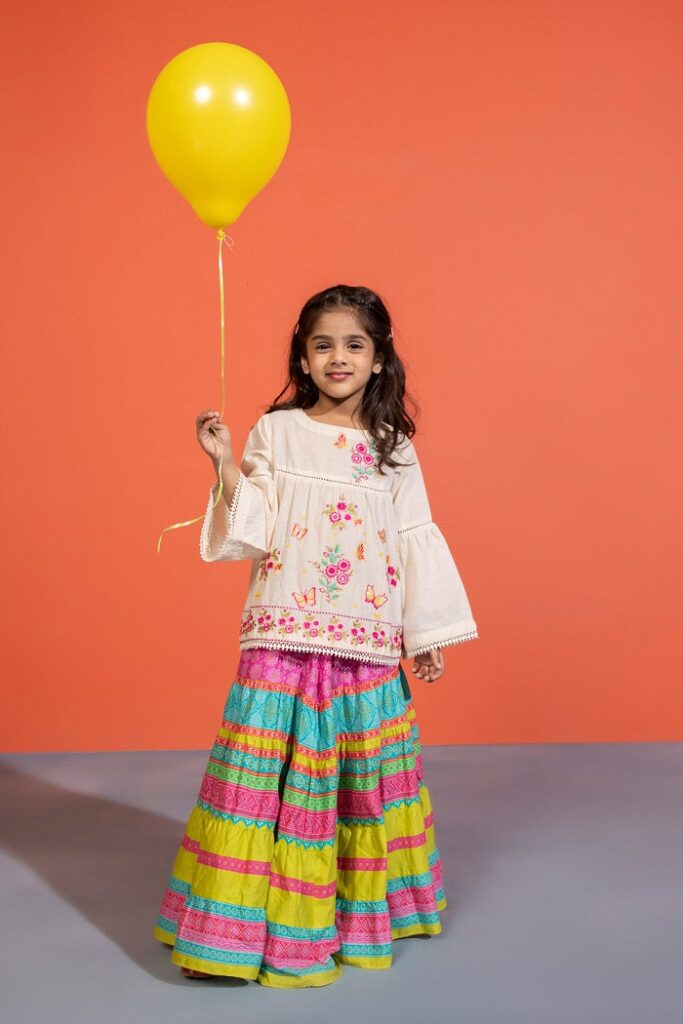 A lovely zari lawn white shirt with gypsy skirt 2PC For PKR:4890 Only.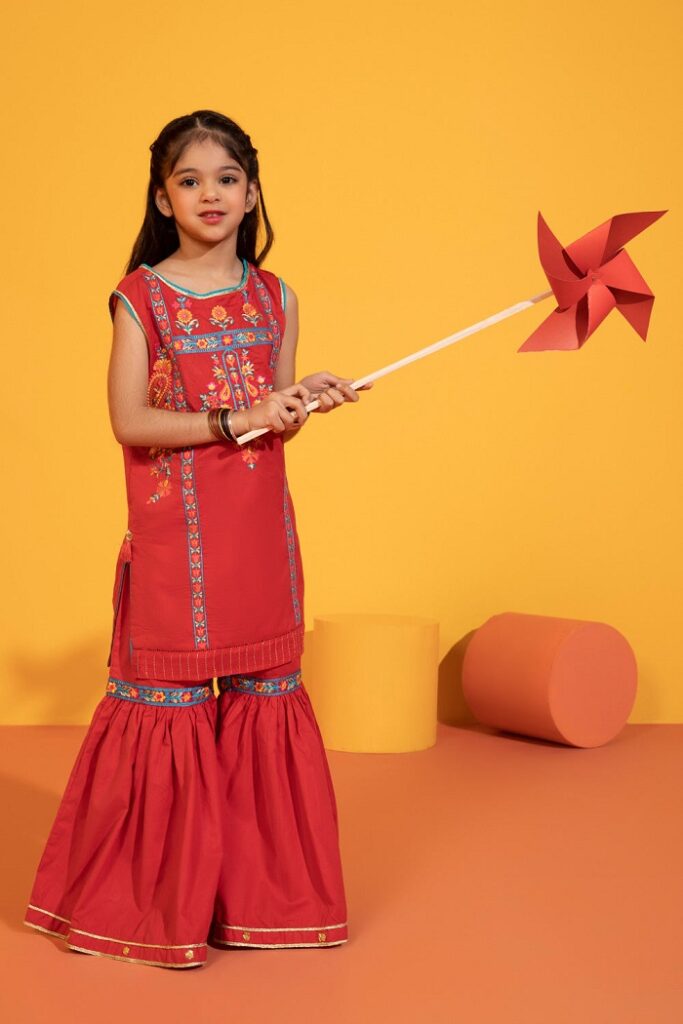 Sapphire Kid's wear 2-piece embroidered polish red straight shirt with flowing gharara available for PKR:4390 Only.
Sapphire Kids Wear Frocks 2022 Store Online:
Enjoy this upcoming eid, wedding, and another festival with these beautiful frocks, shirts, kurta, and kameez shalwar 2022. All of these dresses are best to provide eid, wedding and other festivals look at what they want to wear at the upcoming event. Moreover, these kids wear dresses containing eastern traditions to live with them.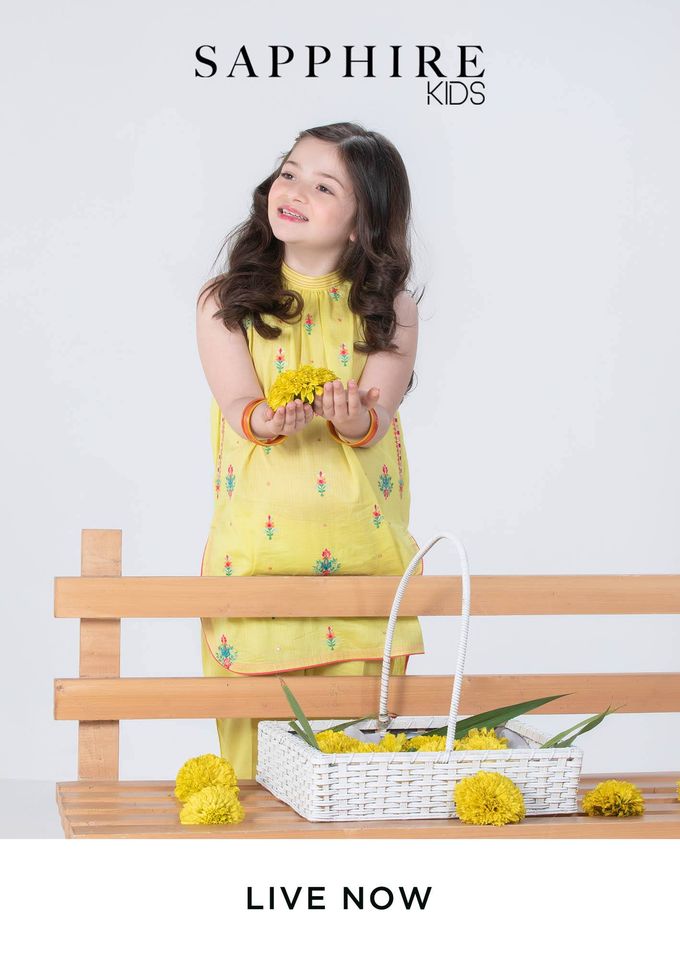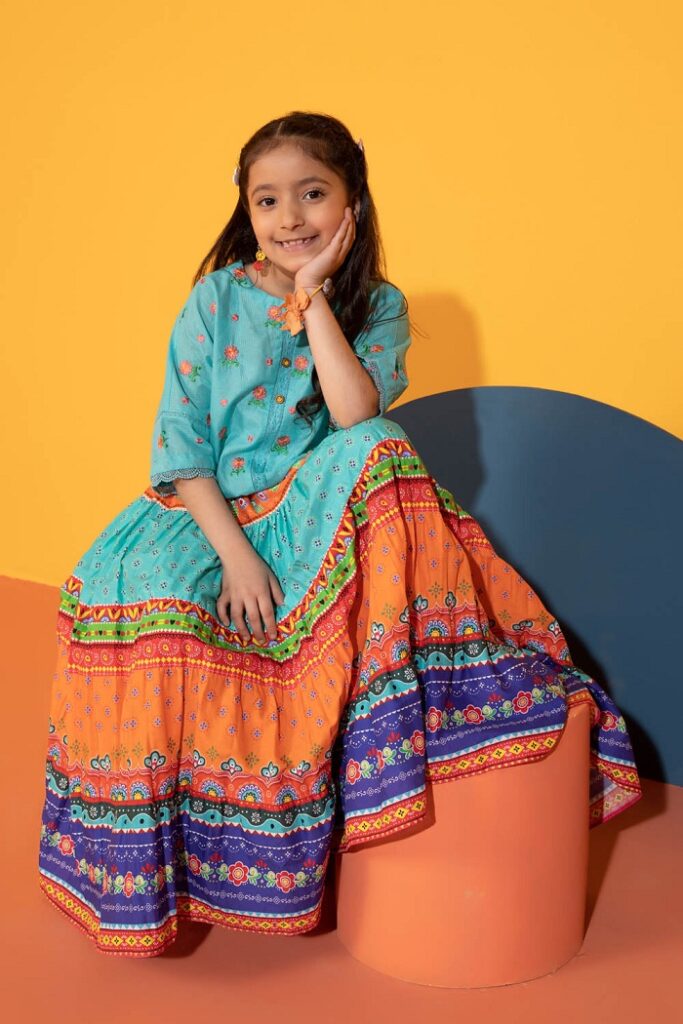 Let's shine with Sapphire zari lawn embroidered crop top and flared gypsy skirt in the year 2022 available for PKR:4390 Only.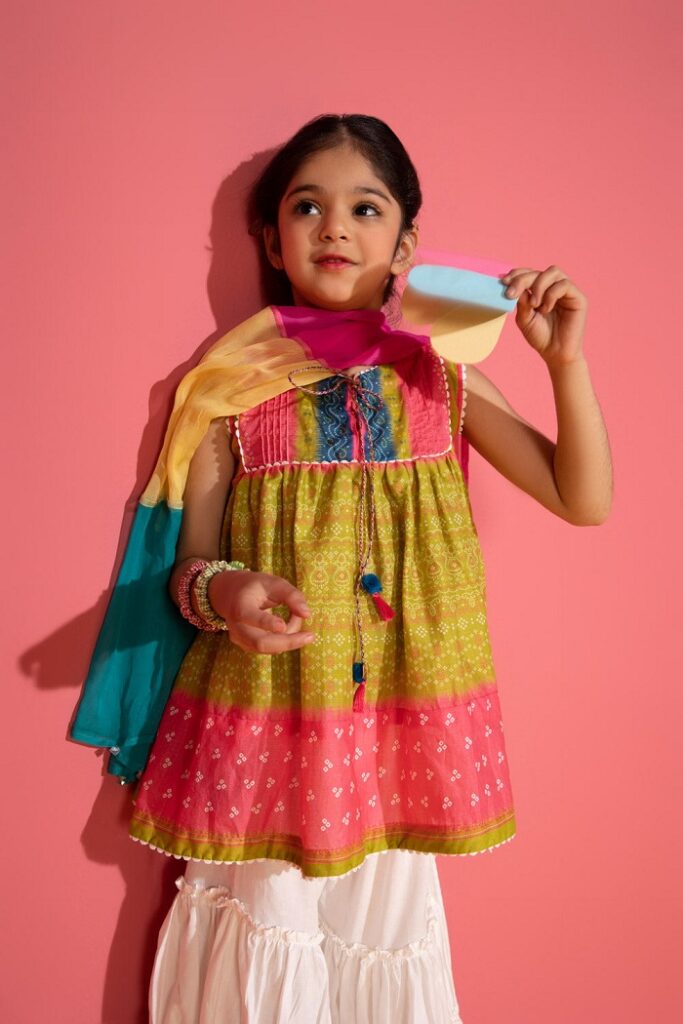 Lovely pink color embroidered lawn Kurti perfect for summer season 2022 buy now for Rupees:2690 Only.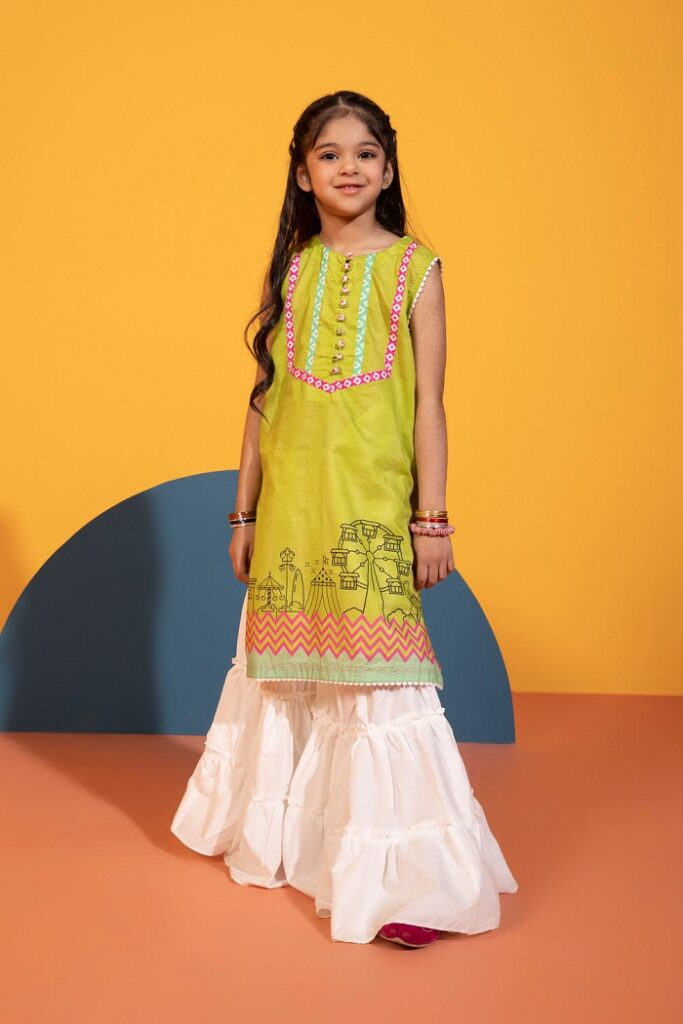 Green embroidered lawn Kurti for best summer look available Rupees:2390 Only.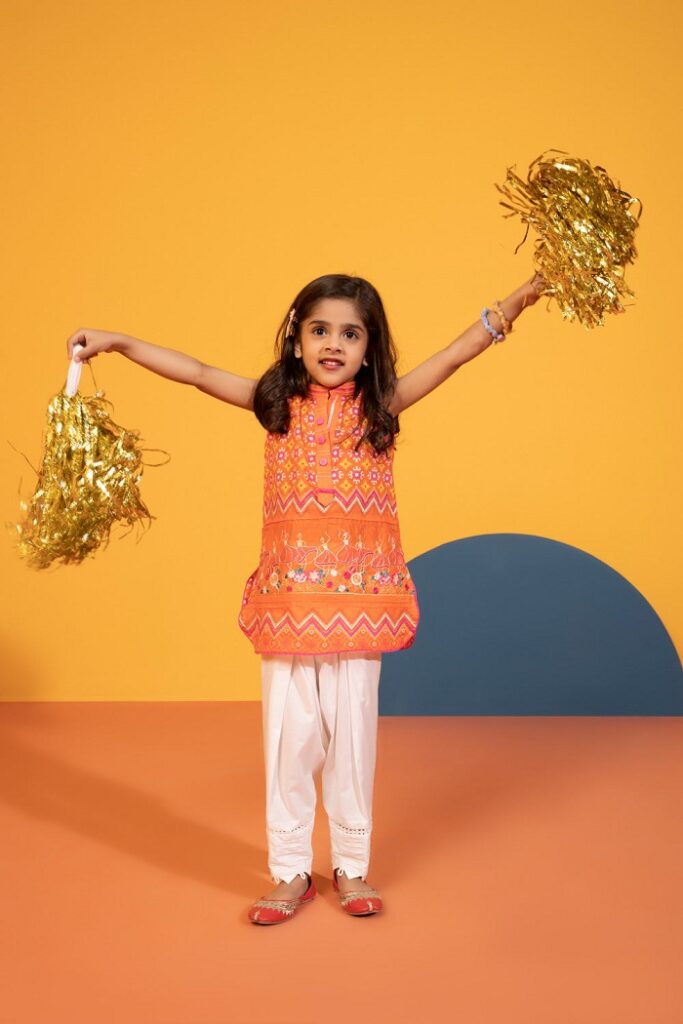 A stylish embroidered lawn Kurti in a bold orange color Rupees:2390.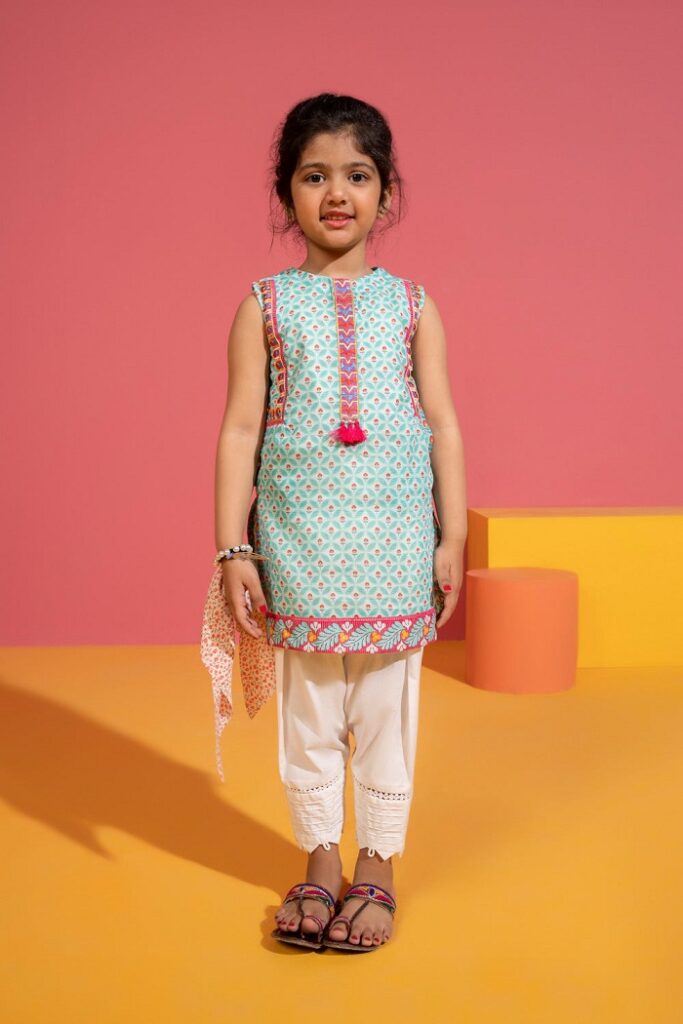 Add a chic look to your little one's wardrobe for girls Rupees:2690 Only.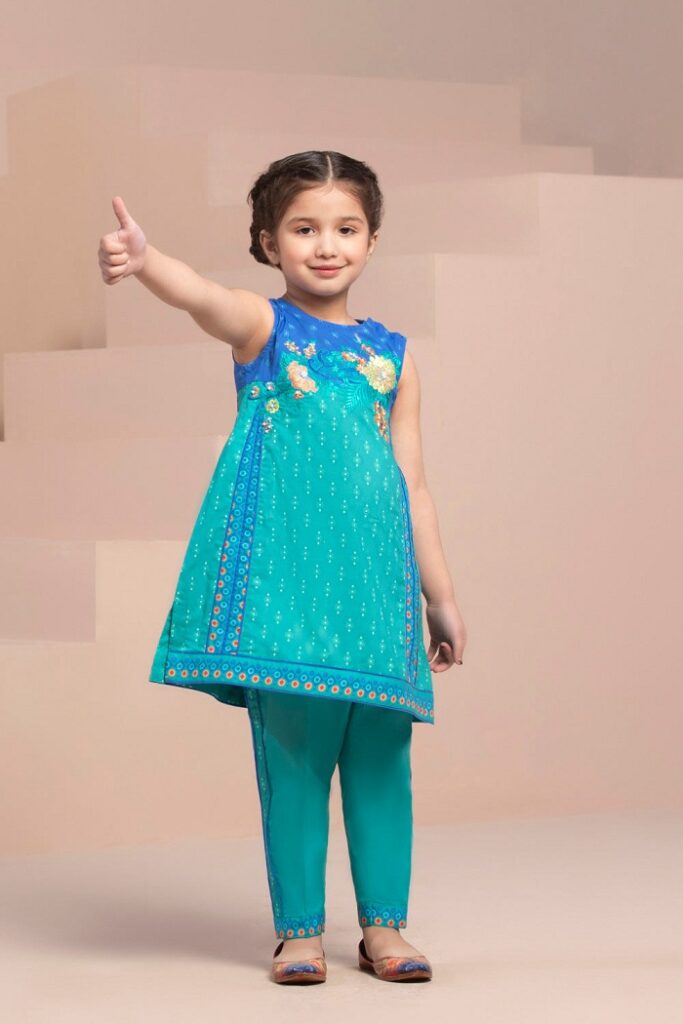 Two-piece embroidered blue color cambric shirt with straight trouser Rupees:3890 Only.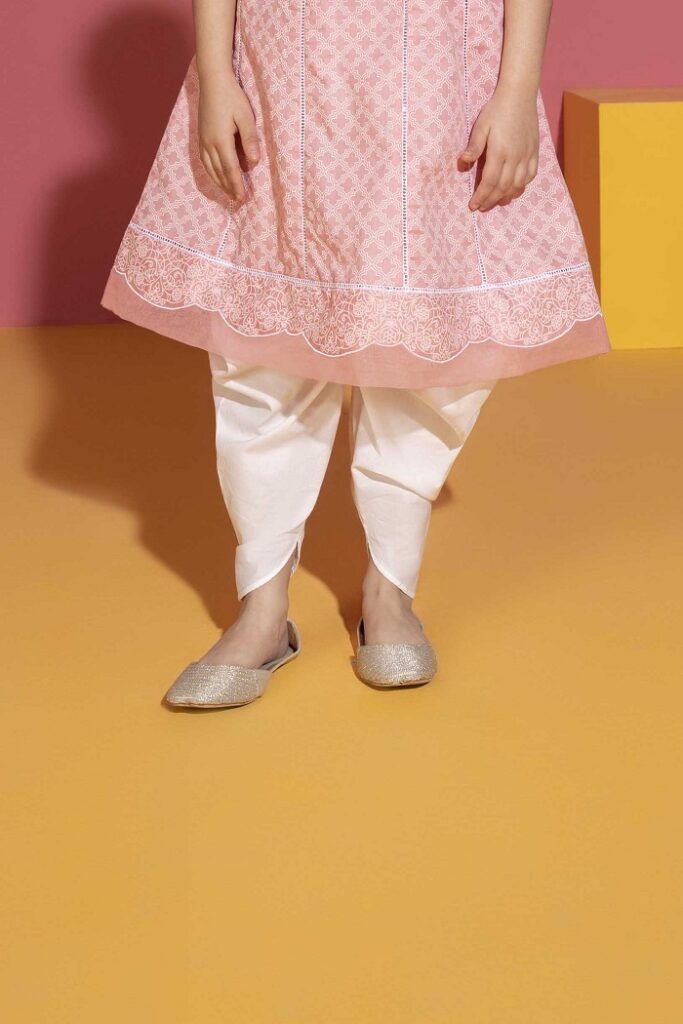 Kidswear dhoti shalwar by sapphire brand for Rupees:1190 Only.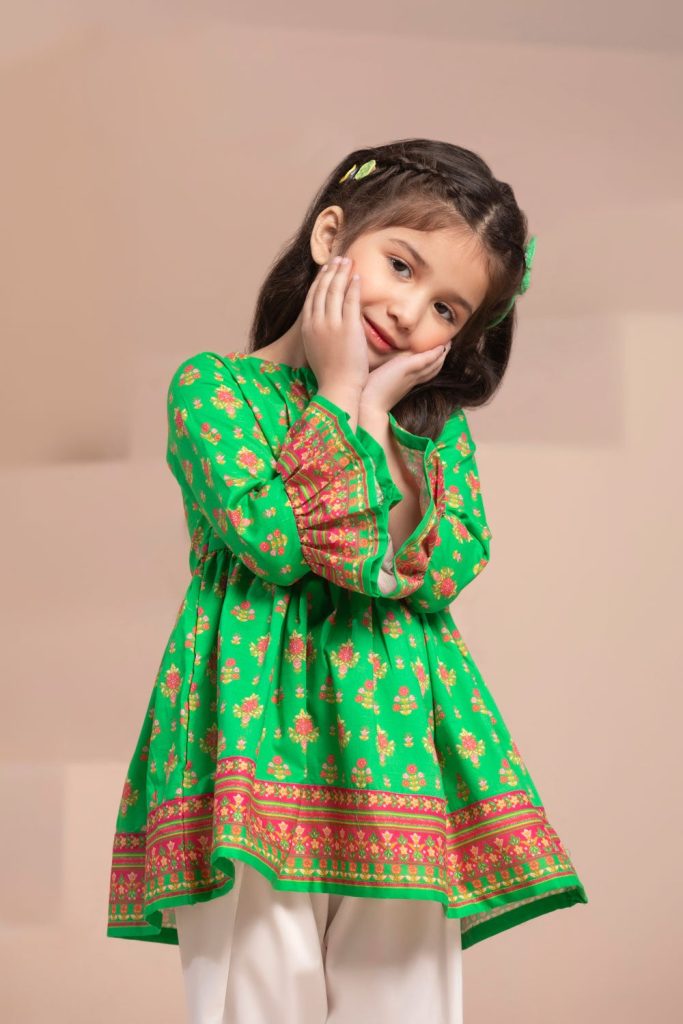 Lovely green color slub cambric kurta for little princess available for PKR:2390 Only.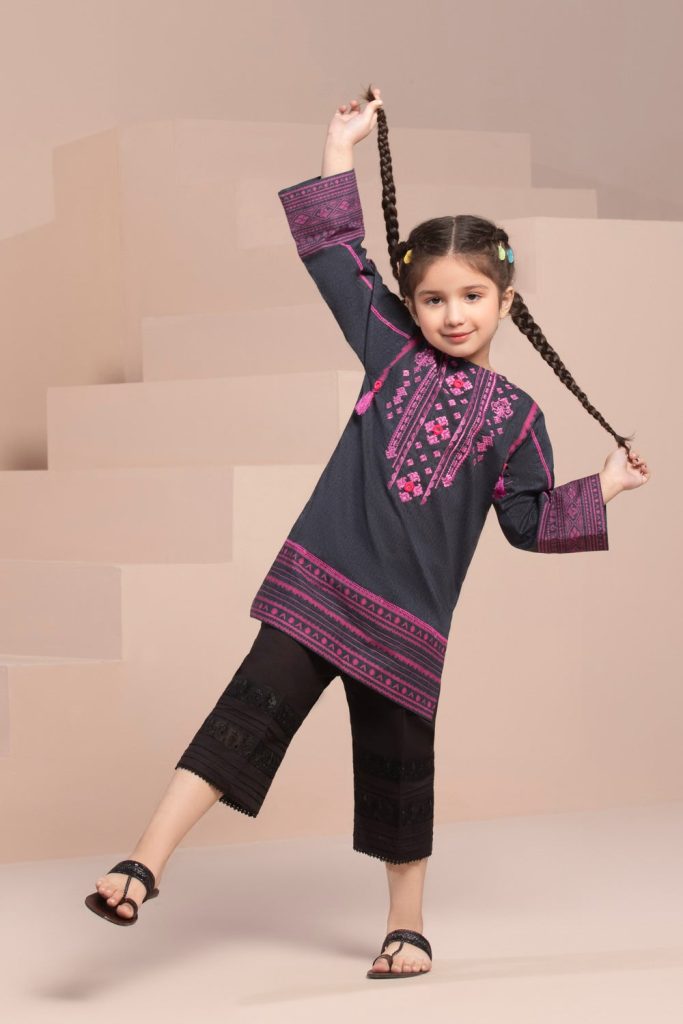 Beautiful grey and pink color embroidered slub cambric kurta for little girls available for PKR:2690 Only.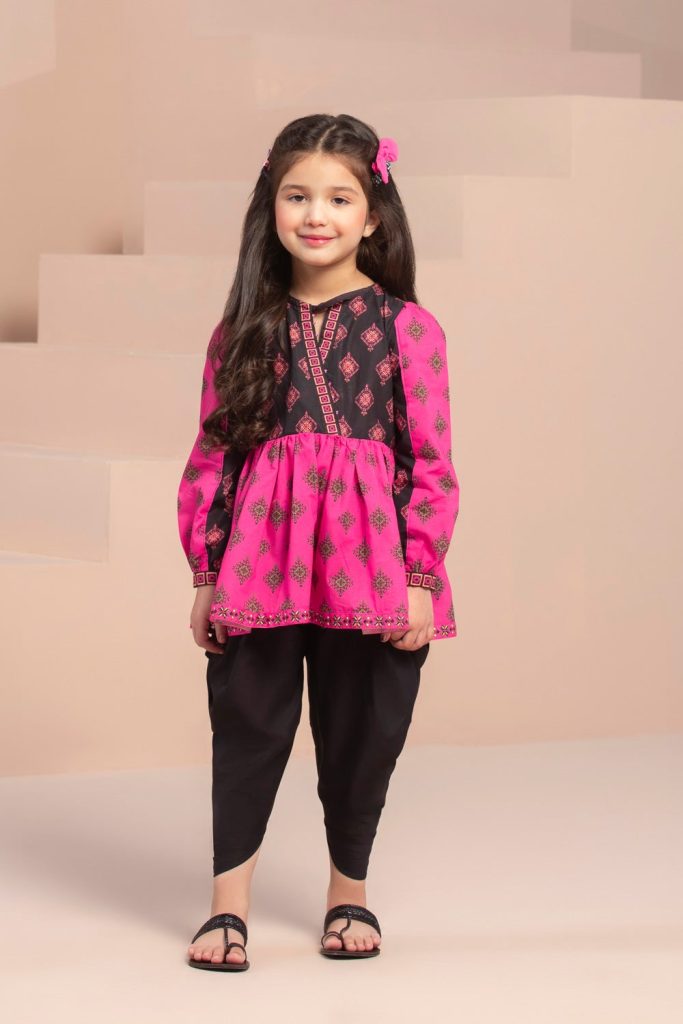 Stylish eastern wear pink color embellished dobby kurta for girls available for PKR:2390 Only.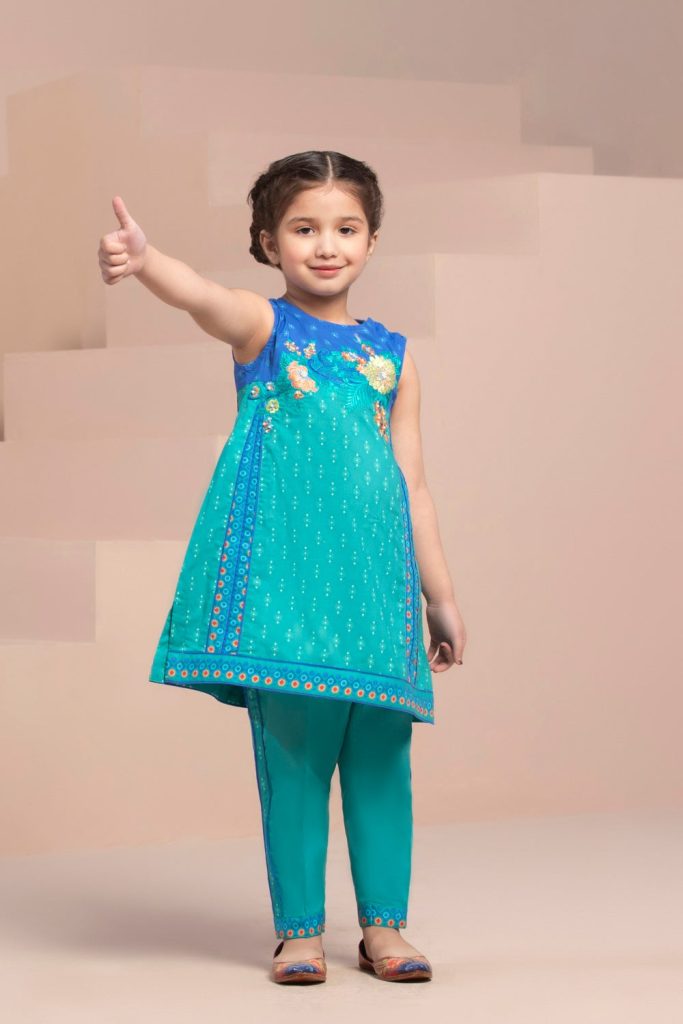 Two-piece blue color embroidered cambric suit for girls available for PKR:3890 Only.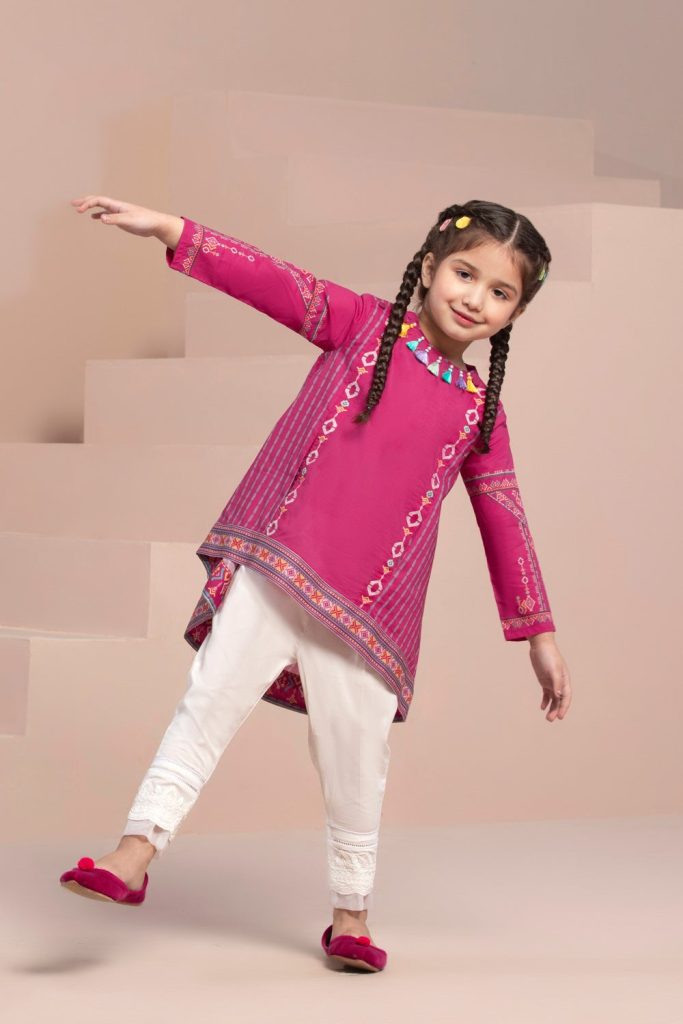 A beautiful pink color flared shirt with front high low back embellish to create a lovely look available for PKR:2390 Only.
Winter Western Outfits for Your Boys 2022
Scroll down this page and get new updates of winter kids to wear kids wear western outfits ideas for boys. Furthermore, here you can easily find the best summer season wear kids pant shirts and unique style trousers for your kids.
Kidswear Eastern/Western Outfits for Baby Girls 2022:
Beautiful designs of eastern wear baby girls frocks, shirts designs for summer season 2021. Here you can easily find beautiful lawn, linen, khaddar, qarandi outfits for your kids.
let's check out these unique styles of summer Eastern wear Outfits for your lovely Baby Girl at a discount price range 2022.
New kids wear dresses designs fall-winter collection 2022 in Pakistan:
Sapphire clothing brands always present new creative and unique designs for your kids to wear clothing. This brand always won the hearts of its customers with the amazing quality of fabrics and new designs. So, this band considers one of the top clothing brands of Pakistan. And this clothing brand getting more and more popular in the whole of Pakistan and in foreign countries. We can see the popularity of sapphire in ramp walks, couture weeks, and other fashion shows.
Here in this post, we can see that every dress in this collection is containing a unique print with attractive work. The use of color is also keenly kept in mind according to kids' wear like black, red, pink, yellow, maroon, royal blue, etc.