Orient Textiles New Eid Collection 2022 Sale 70% off
Another leading clothing brand in Pakistan "Orient Textiles" is going to launch New Eid Collection 2021-2022 in stylish Eight to nine designs that will may your festival days perfect. Furthermore, as we know it is the desire of every single woman to get stylish Eid dresses in 2022 in an affordable price range with new styles. Due to, brand high-quality stuff and new styles of fashion make it more popular among trendy women. Orient textiles are one of the largest clothing manufacturers of women's dresses.
Furthermore, Orient Textiles has a large manufacturer of women's dresses that are set up for both genders. Orient Textiles New Eid Collection 2022 is loved by Pakistani women. Due to the wide range of new styles and prints at an affordable price range. This time-orient textiles provide a large variety of unstitched and stitched fabrics for Men's wear and women's wear.
New Arrival Orient Textiles Eid Collection 2022
Furthermore, you can find different accessories on orient brand owned in different cities of Pakistan and also deals in 2 international stores as well in the UK, plus UAE. Furthermore, all of these dresses are available in beautiful light and bright colors dress. All these un-stitch Eid dresses by Orient clothing are made to keep you cool in the hot season of the summer.
Furthermore, the comfy fabric of the lawn has been use for this collection. New arrival Orient brand new eid collection also consisting 3PC of dresses with a multi-combination of colors and embroidery work on it.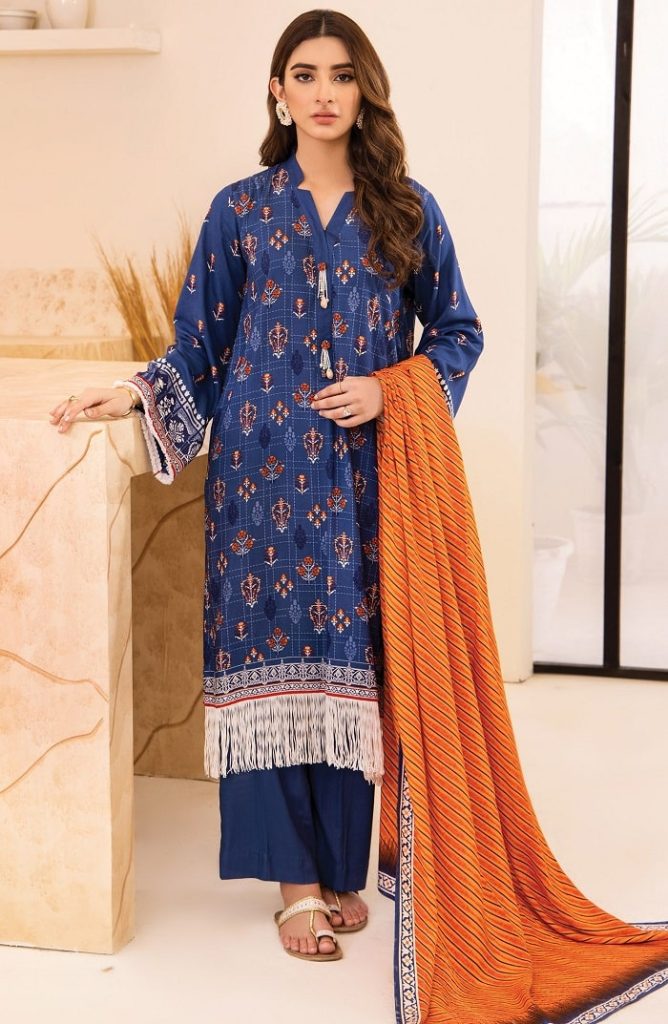 Stylish blue color three-piece linen shirt, pants, and shawl available for PKR:4480 PKR:2688 Only.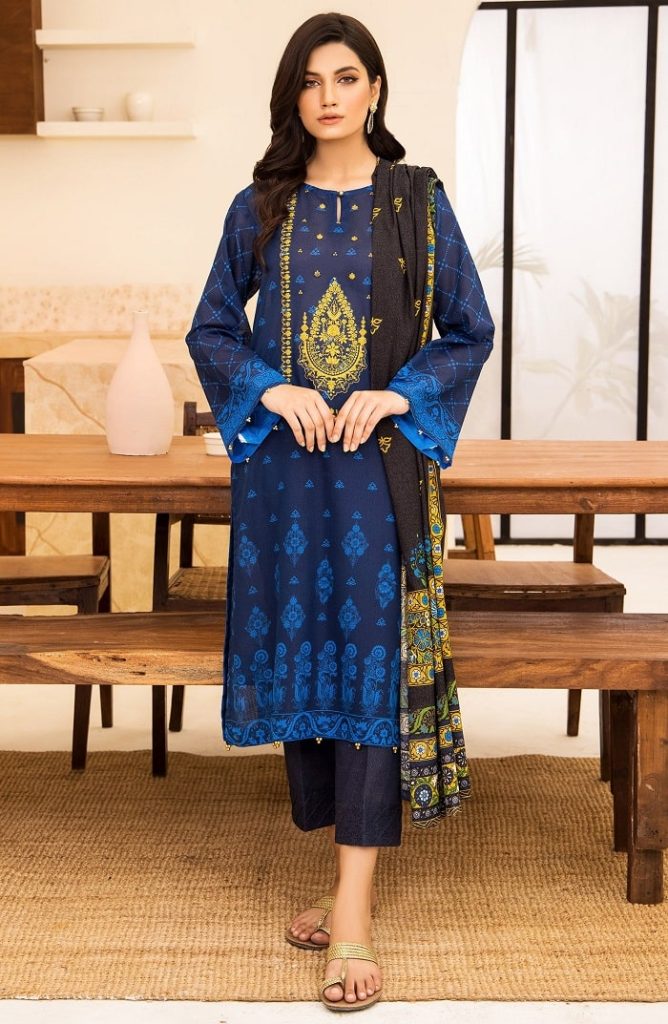 Feel more confident with stylish orient textile un-stitch blue color karandi three-piece suit available for PKR:5300 PKR:3180 Only.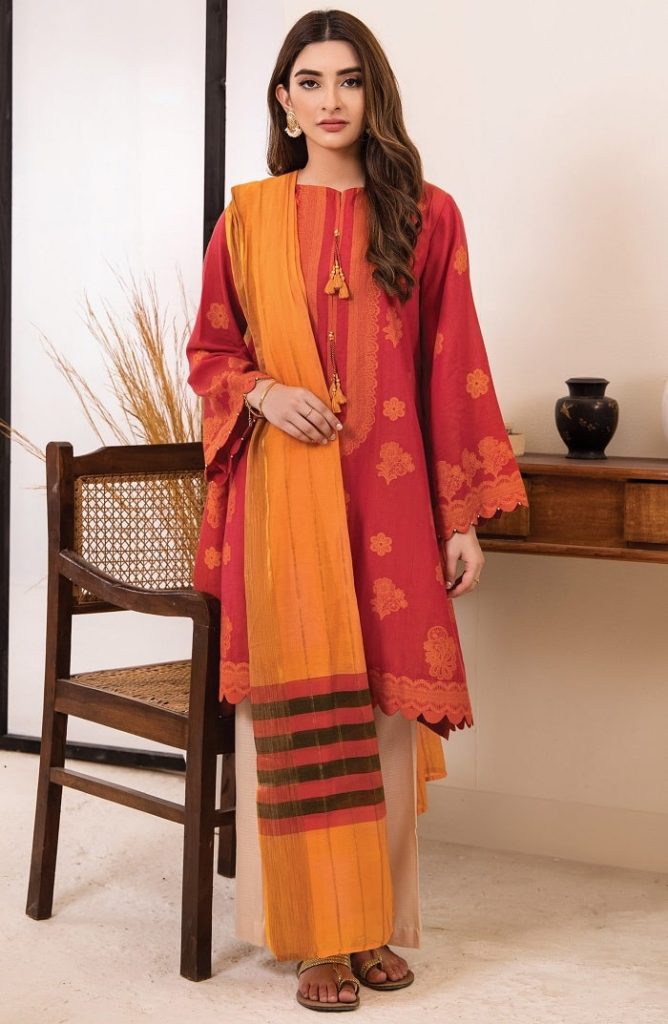 Red un-stitch two-piece jacquard shirt and fancy dupatta available at sale price for PKR:3670 PKR:2202 Only.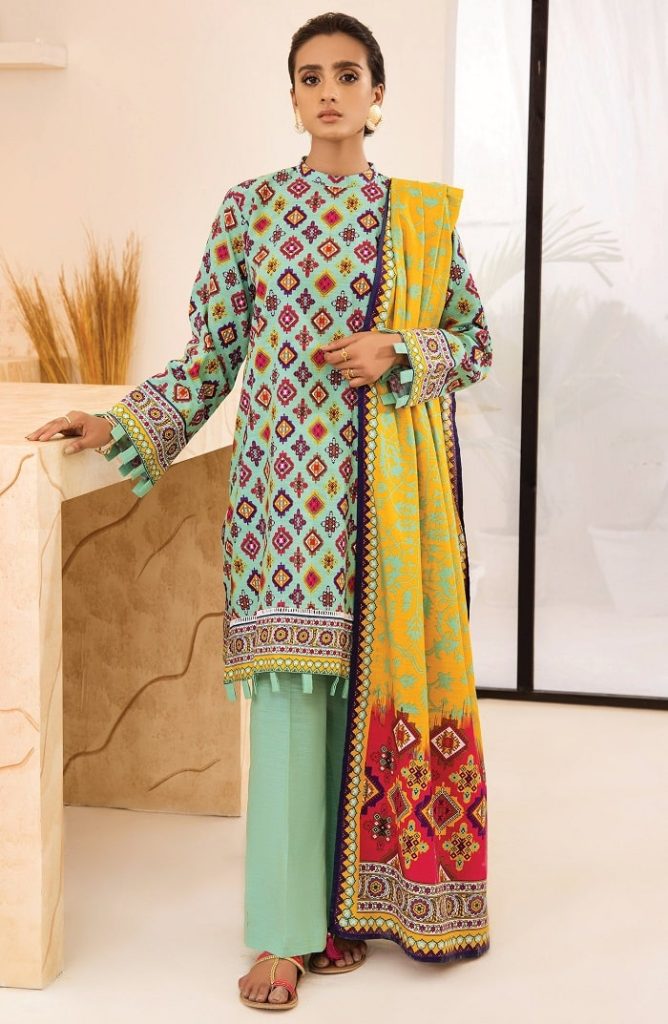 Premium khaddar shirt and pants with beautiful printed shawl dupatta available for PKR:3770 PKR:2639 Only.
Stylish 2 pieces printed khaddar pink shirt and dupatta available for PKR:2850 PKR:1995 Only.
Orient Textiles Un-stitch 3 piece embroidered karandi shirt, pant pair with yarn-dyed dupatta available at sale price for PKR:4990 PKR:3493 Only.
Digital printed khaddar black shirt and dupatta available upto 50% off price now for PKR:2850 PKR:1995 Only.
Beige color khaddar three-piece Suit for trendy eid looks upto 70% off now available now for PKR:4790 PKR:3353 Only.
Orient Ready To Wear Eid Shirts Collection 2022
There are only a few days left until Eid-ul-Fitr. Therefore, nowadays no one has enough time to buy unstitched dresses. Hence, we are here sharing orient brand ready to wear one-piece eid luxury shirts collection 2022. Through these amazing dresses, you can easily save many hours.
The perfect orient ready to wear eid shirts collection has containing many designs in it. Furthermore, these ready-to-wear kurtas can provide you a perfect festive look. A wide range of printed, luxury, and embroidery work dresses are available in this collection.
All age women can wear these stylish 1pc shirts to all functions. There are many new kurtas available in the affordable price range. The colorful embroidery festive shirt can provide you with an eye-catching festive look. Or you can also try this lawn embroidered kurta with jewelry as well.
Orient One Piece Embroidered Fancy Shirt PKR:4,580/- only.
Stylish red color one-piece embroidered eid shirt available PKR:4,890/- only.
Orange color beautiful ready to wear one piece shirt by orient brand PKR:4,490/-
Black Jacquard Shirt PKR:3,890/- only.
Embroidered Brown Straight Shirt PKR:4,690/-only.
New Green color One Piece Stitched Shirt PKR:3,890/- only.
Blue fancy orient stitched shirt made with stripe fancy fabric available PKR:4,490/- only.
Red Embroidered One Piece Fancy Shirt PKR:3,690/- Only.
PKR:3,690/-
Golden Fancy Embroidered Shirt Rupees:3,990/- only.
Orient Textiles – Eid Collection 2022 – upto 70% Off On All
Furthermore here you will find a perfect embroidery work shirt style for the upcoming Eid festival 2022. All the dresses of this Eid festival collection by Orient have fine work of embroidery made by high-quality fabrics.
This amazing collection of festive and occasions wear dresses by orient will give you an amazing look. We all hope that you will like these dresses and want to wear them at Eid-ul-Fitr's upcoming festival.
See More: Top 10 Trending Eid-ul-Fitar dresses Brands in Pakistan