RajBari Summer Lawn & Eid Collection 2022 with Price
Rajbari Lawn 2022 – This brand is on the list of Pakistani top 10 fashion brands 2022. Rajbari clothing brand was founded in the year 2011 and working completely working in Pakistan. Due to brand quality fabrics and new designs, rajbari getting more and more popular among leading clothing brands in 2022. Furthermore, in this collection, we can see that all digital prints and embroidery work outfits providing an eye-catching outlook in the affordable price range.
Just scroll down this page and get the beautiful Pakistani women's eid lawn & lien outfits collection 2022. Stylostreet.com always working for their viewers to provide leading clothing brands seasonal wear collections 2022. Here you will find other leading clothing brands such as, Nishat Linen, Khaadi, Sana safinaz and many more brands.
RajBari Lawn Collection 2022 for Women's:
As we know the summer season began in Pakistan and many women are finding something new and more stylish as compared to the previous year. So, don't worry ladies here you can find the best seasonal wear outfits in an affordable price range. Rajbari new lawn suits collection contains unstitched and ready-to-wear outfits with beautiful embroidery & digital prints 2022.
Single dresses in this range have unique patterns and color tunes, like striking embroidered necklines and fancy laces. Here all dresses are available at a reasonable price range.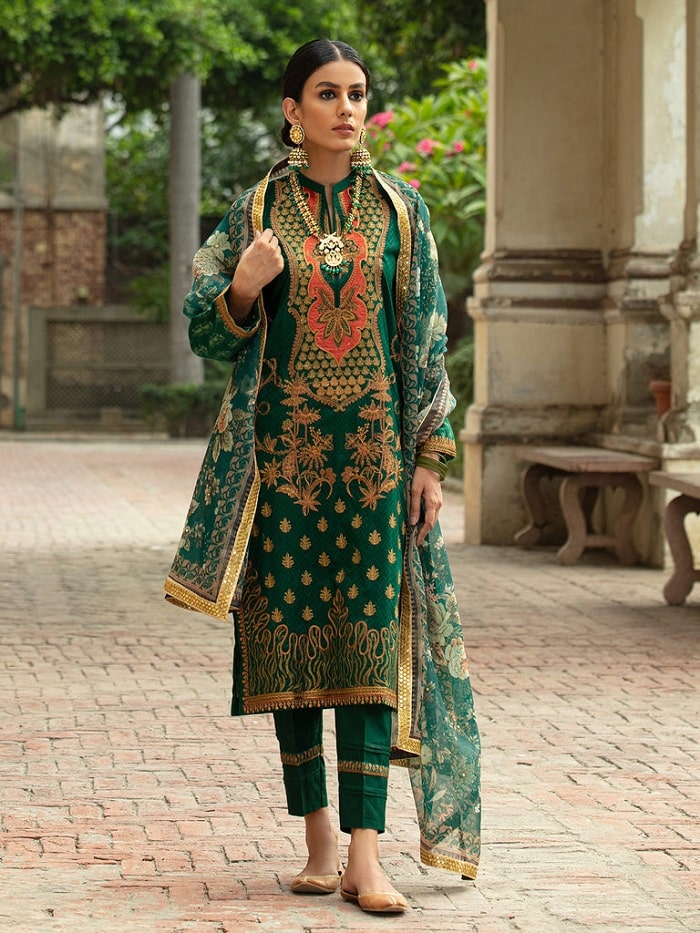 Rajbari festive'22 embroidered lawn 3 piece suit PKR:5990 Only.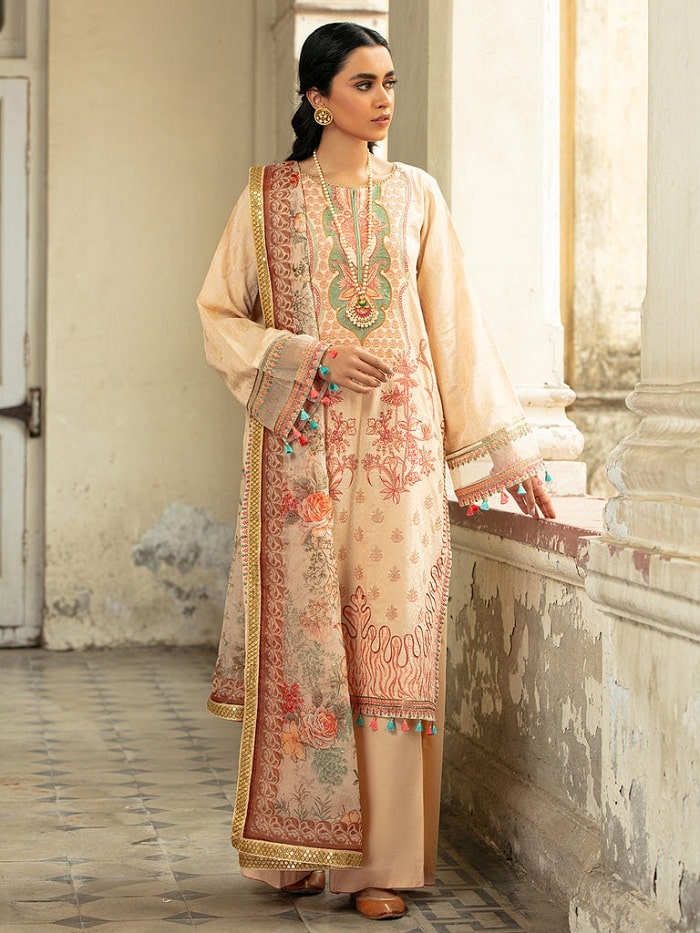 Beige color embroidered festive lawn un-stitch three-piece suit by Rajbari brand PKR:5990 Only.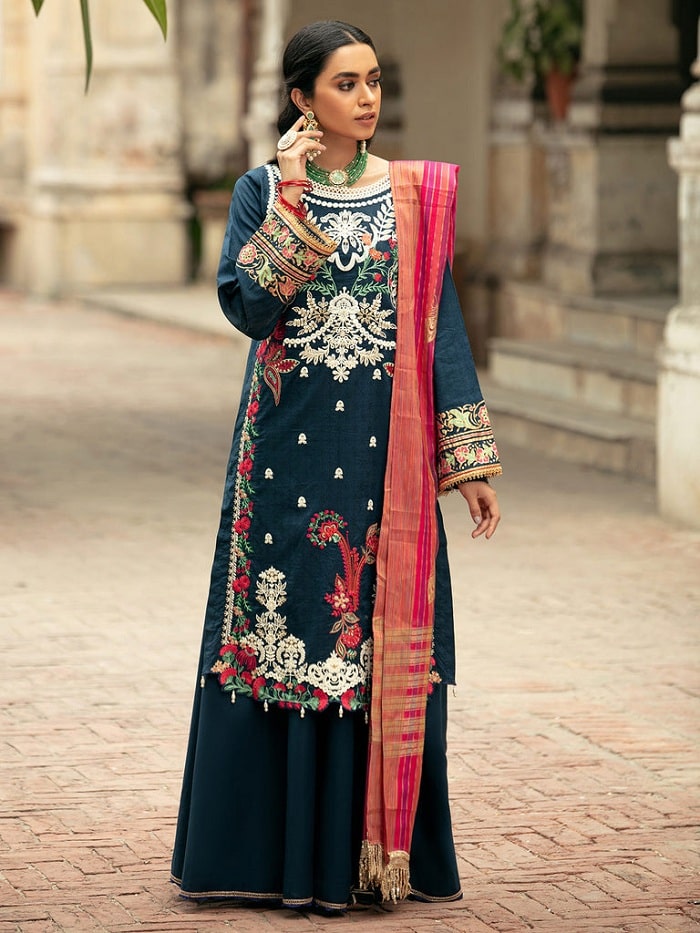 Navy color embroidered jacquard shirt with dyed cotton trouser and printed woven dupatta for Rupees:5990 Only.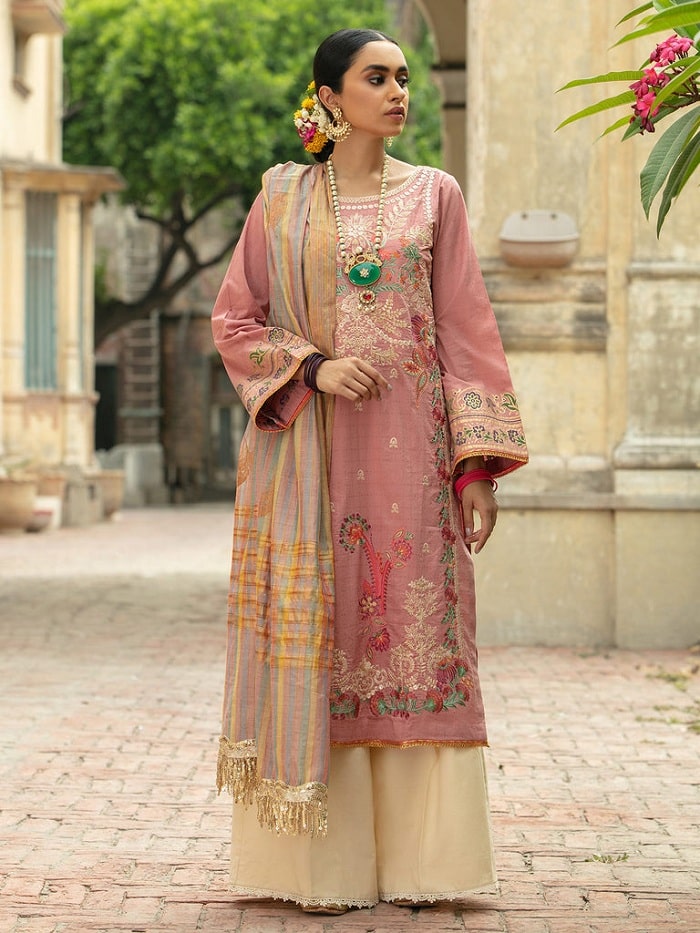 Rajbari festive lawn 3 piece suit for women Rupees:5990.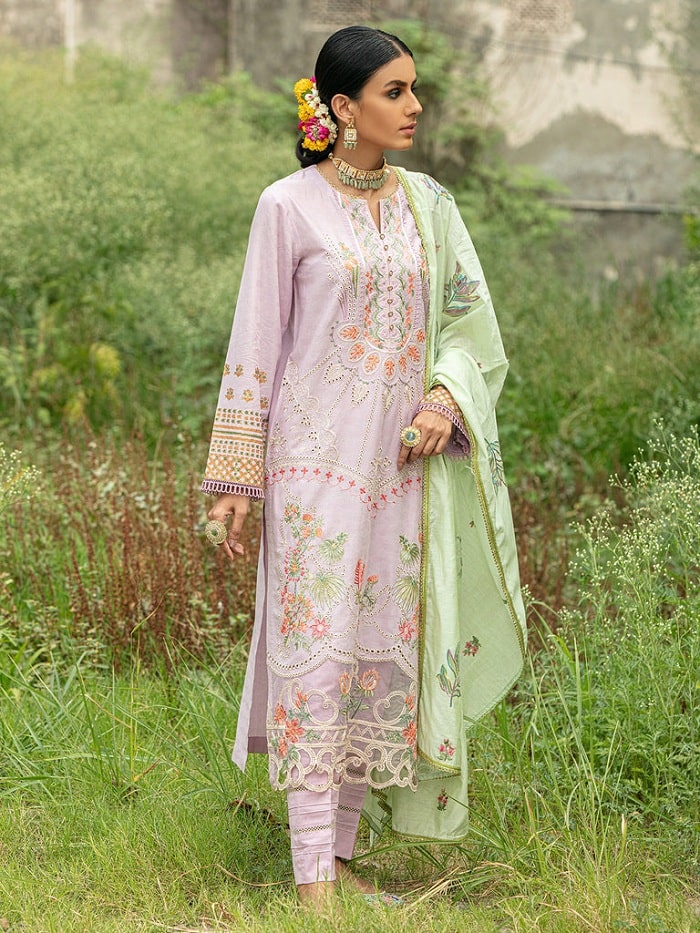 Rupees:5990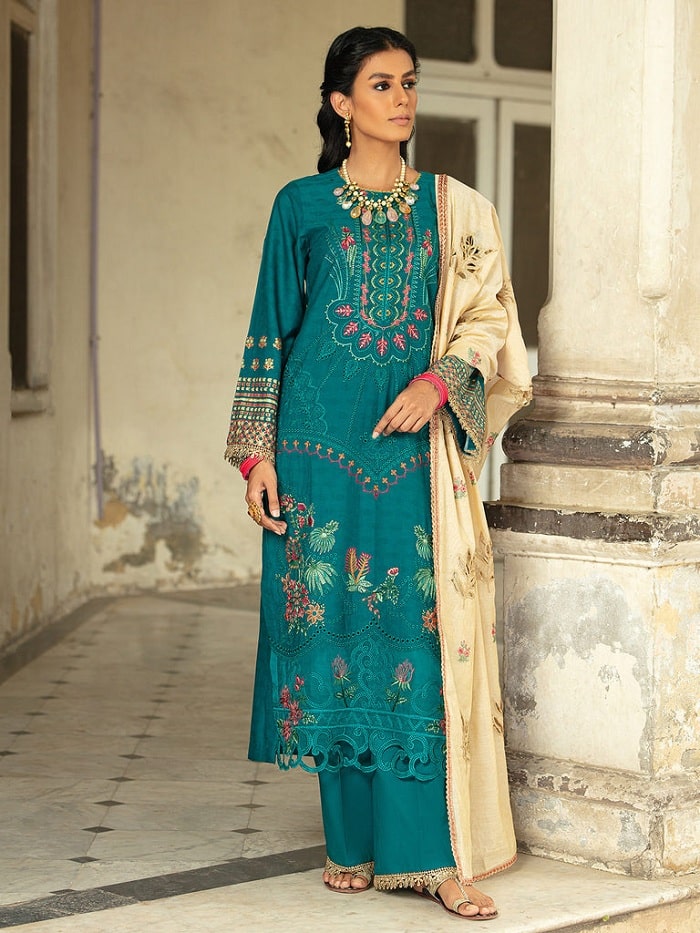 Rajbari summer unstitched 3 piece luxury suite for Rupees:5990 Only.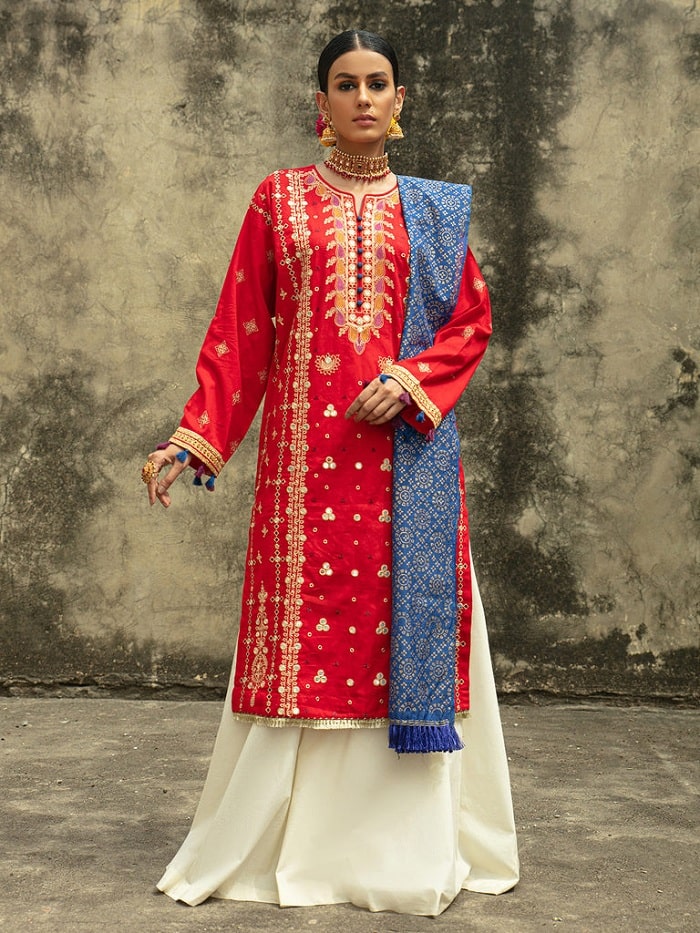 Furthermore, Red color shirt with cotton trousers and block printed dupatta for Rupees:5990 Only.
Rajbari Premium Linen Collection with Price:
If you are looking at something that can provide you a stylish look, easily. Here we are going to sharing rajbari newly launched premium linen collection 2022 for women. Get your favorite look with these amazing 3 pieces and 2 pieces unstitched and ready-to-wear single linen shirts with embroidery work.
1-Get embroidered & digital print shirts with Jacquard Dupatta in just Rs.3790 only.
2-Furthermore, embroidered shirts with sleeves and digital printed blended silk dupatta in Just Rs.3790 only.
3-Stylish Mirror work shirts front with printed shirts back & sleeves and chiffon dupatta shop online in Just. 3790 only.
4-Get a stylish jacquard dupatta with embroidered front & back shirts in Rs. 3790
5-A pear printed shirts with embroidered neckline & border with chiffon dupatta in Rs.3790 only.
6-Furthermore printed embroidered jacquard shirts with a trouser in Rs3790 only.
7-Cute girls in an embroidered jacquard shirt with sleeves and dyed shirts back in Rs. 3790 for women.
8-Digital printed shirts with embroidered front & back sleeves in Rs.3790
9-Get digitally print lawn shirts with mirror work & jacquard dupatta in Rs.3790 only.
10-Embroidered shirts front & mirror work with digital printed chiffon dupatta in Rs.3790 only.