Mor Bagh Winter Unstitched Vol-2 Collection 2022
At Mor Bagh, we are going to share the winter un-stitch volume-2 collection 2022-23 for women. As you this brand is famous for its true traditional and 100% pure fabrics among women. Get ready for the new arrival Mor Bagh un-stitch winter vol-II collection for ladies. Furthermore, this time mor bagh clothing brands offer an exciting range of clothes in khaddar 2Pc and 3Pc suits and shawls for women.
Moreover, all these beautiful and trendy un-stitch suits are available in all outlets of the Morbagh brand and online also. It's a golden chance to buy perfect winter unstitched khaddar suits with shawls in an affordable price range. After the successful launching of the winter vol-1 collection by mor bagh brand. Now the brand is going to launch a more beautiful khaddar suits collection for women. All these khaddar suits are unique in pattern and fashion labels share the love with their valued customers.
Mor Bagh Un-stitch Winter Volume-II collection for women
The brand has always served its new creative seasonal as well as occasional collections for women. In the previous winter collection mor bagh clothing brand publish "Ankahi" collection for ladies. Let's scroll down this page and get newly updated winter fresh outfits in an affordable price range from Mor Bagh Shop.
Furthermore, this collection consists of masterpieces khaddar 2pc and 3pc suits and shawls for the winter season 2022-2023.it includes many beautiful and more stylish designs in different colors and patterns.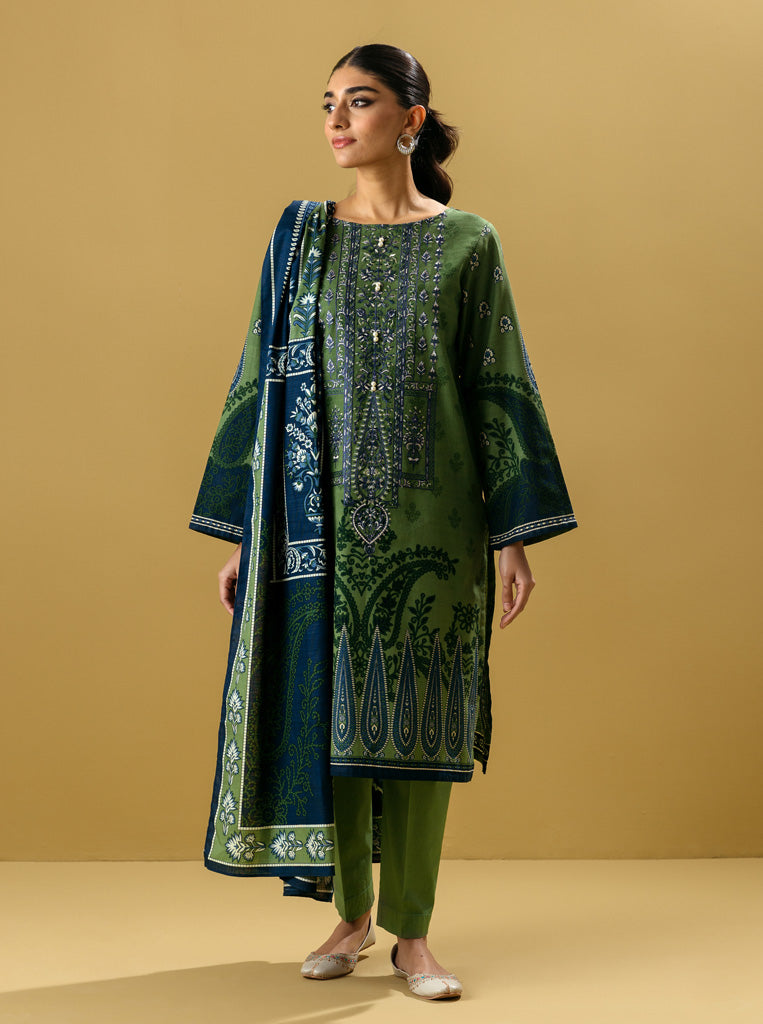 Black & green embroidered khaddar 3piece unstitched suit PKR:3,950 only.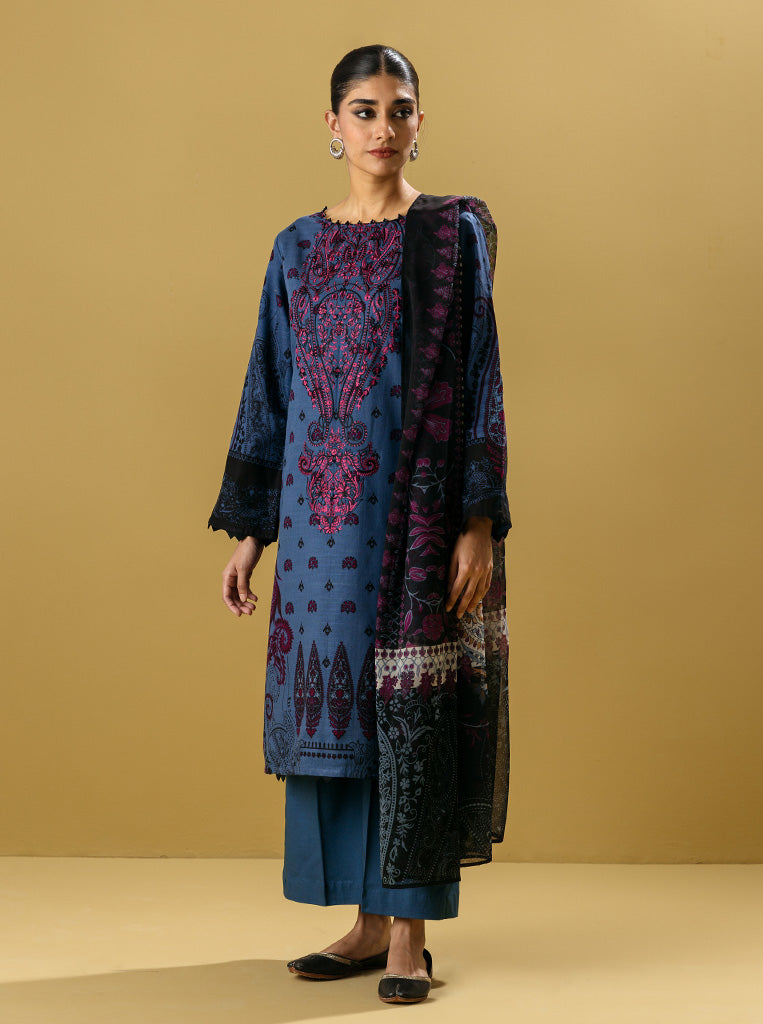 Embroidered maroon 3piece khaddar winter unstitched suit by morbagh winter vol2 collection available for PKR:3,450.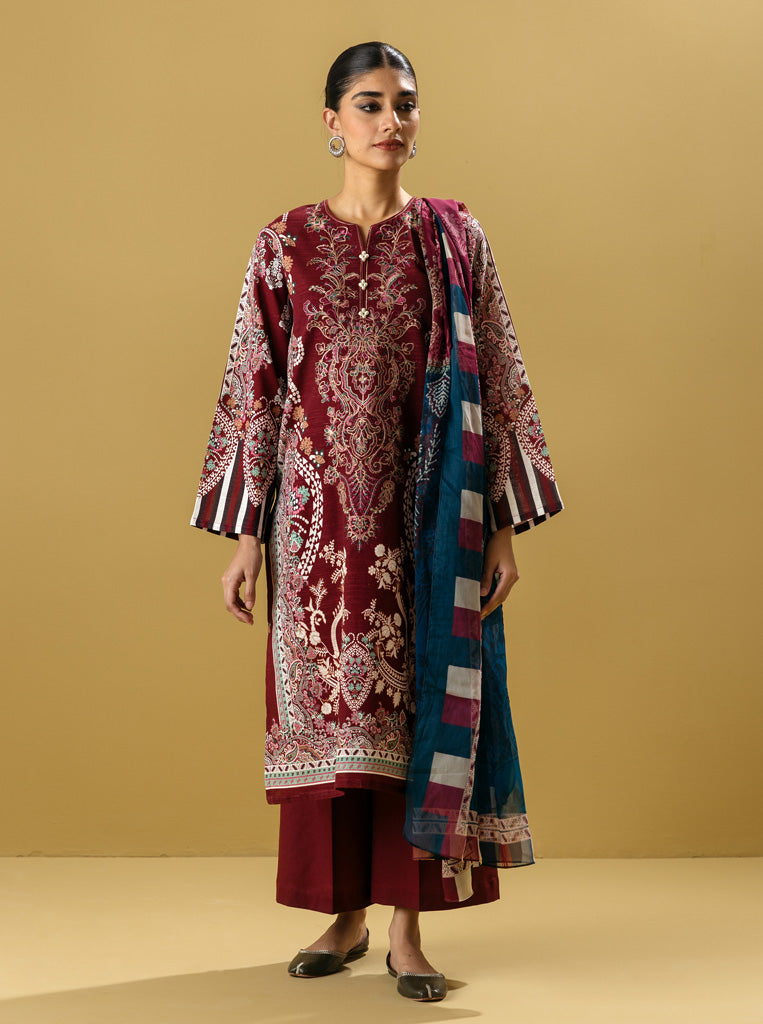 Maroon embroidered khaddar winter unstitched 3piece suit for women PKR:3,450 only.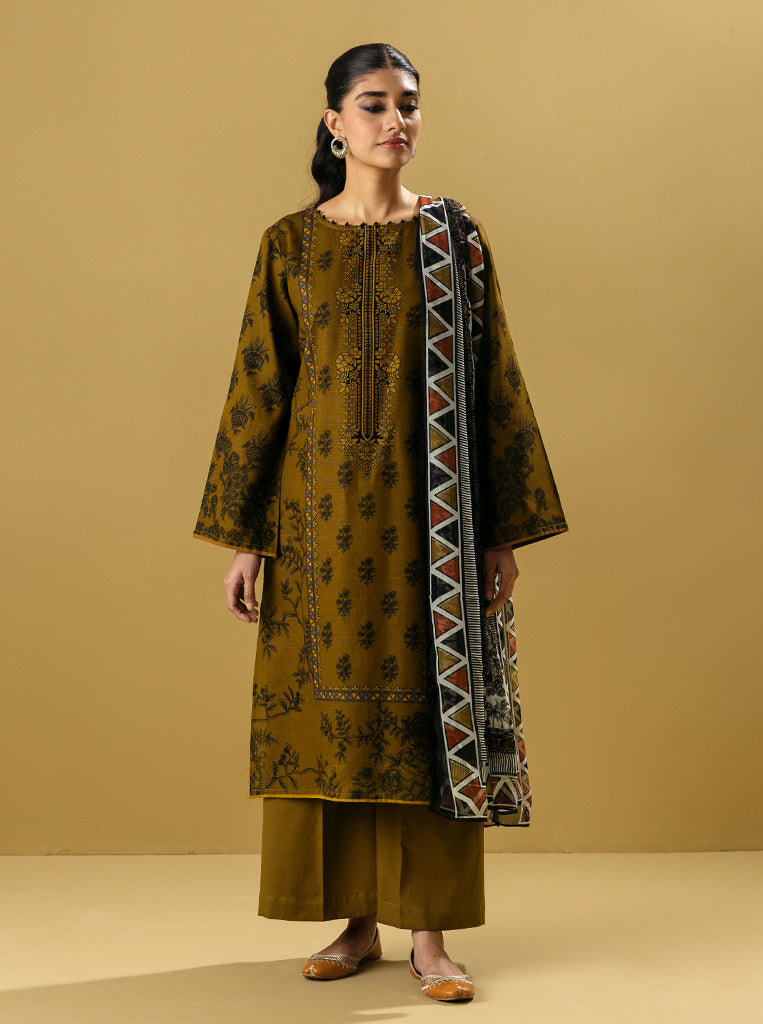 Brown willow bough printed 3piece unstitched suit PKR:3,150 only.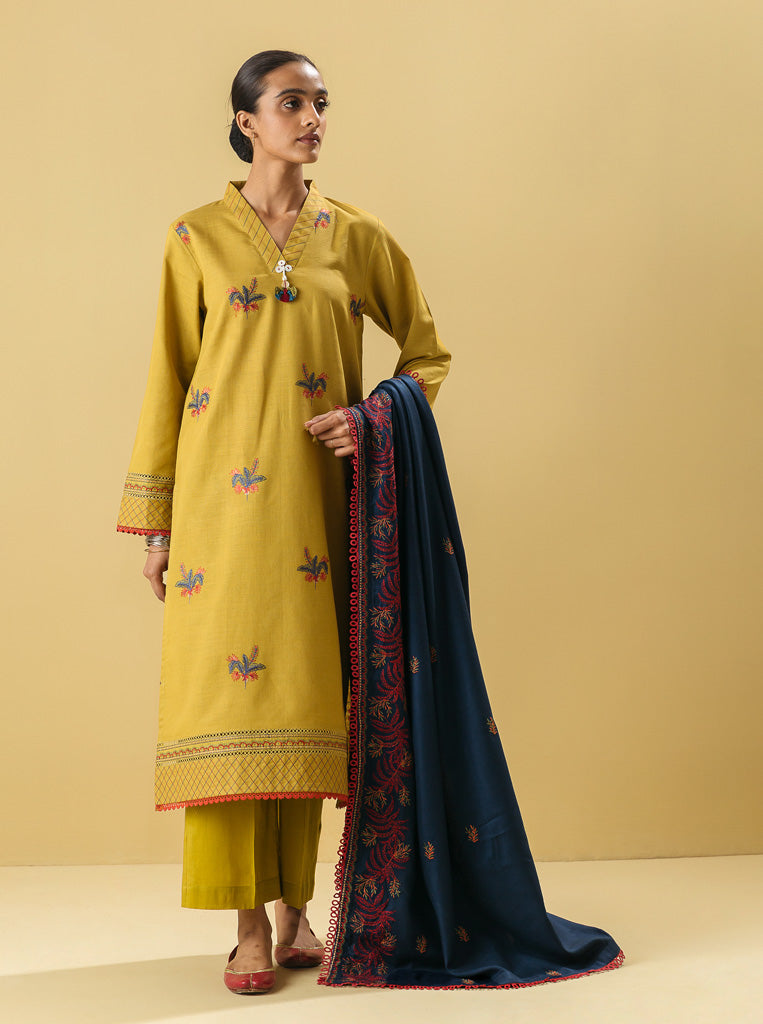 Mustard embroidered charming winter shawl suit for women PKR:4,950.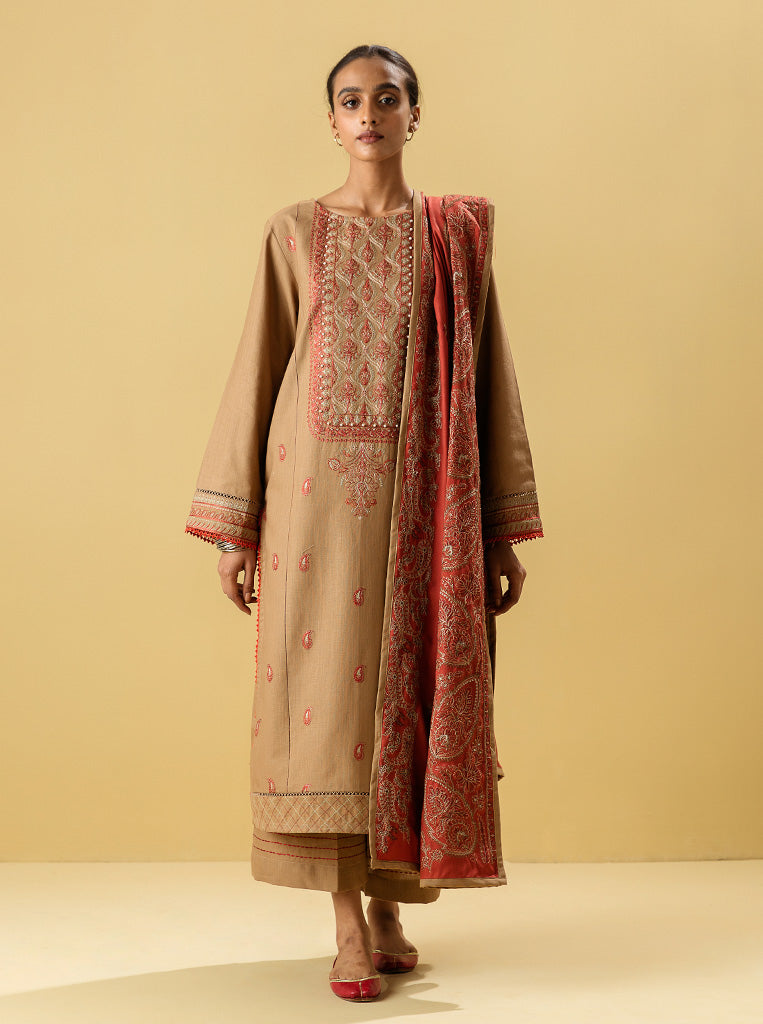 Brown embroidered suit with shawl 3pc suit PKR:4,950.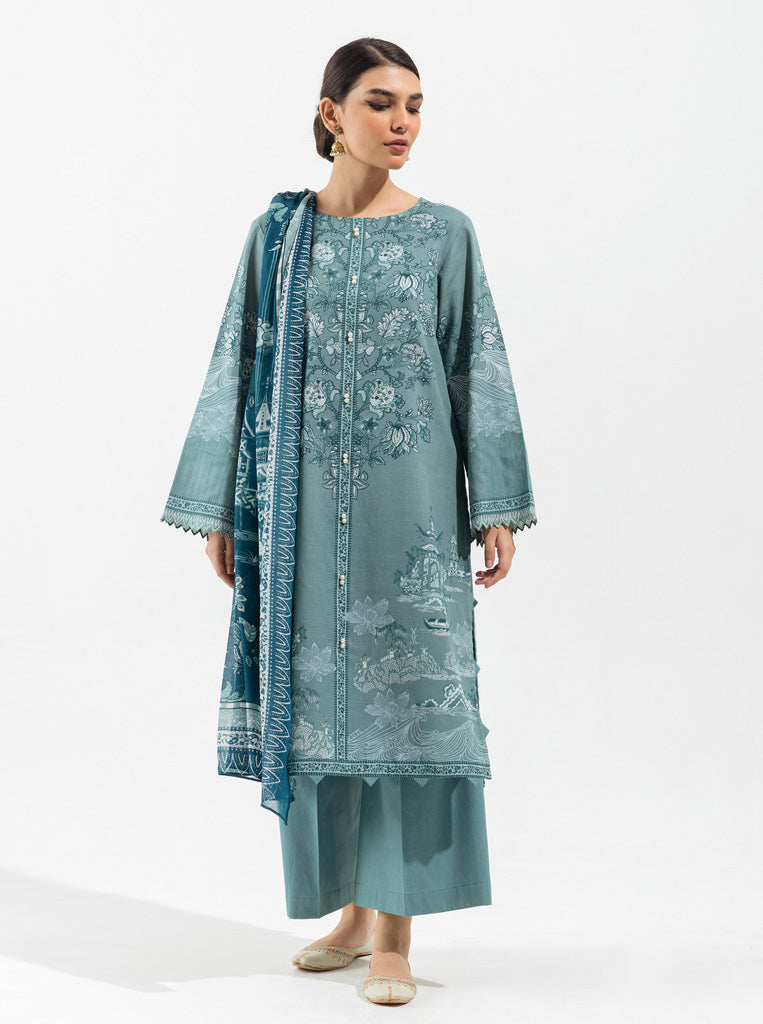 Urban teal winter 3p printed unstitched suit PKR:3,150.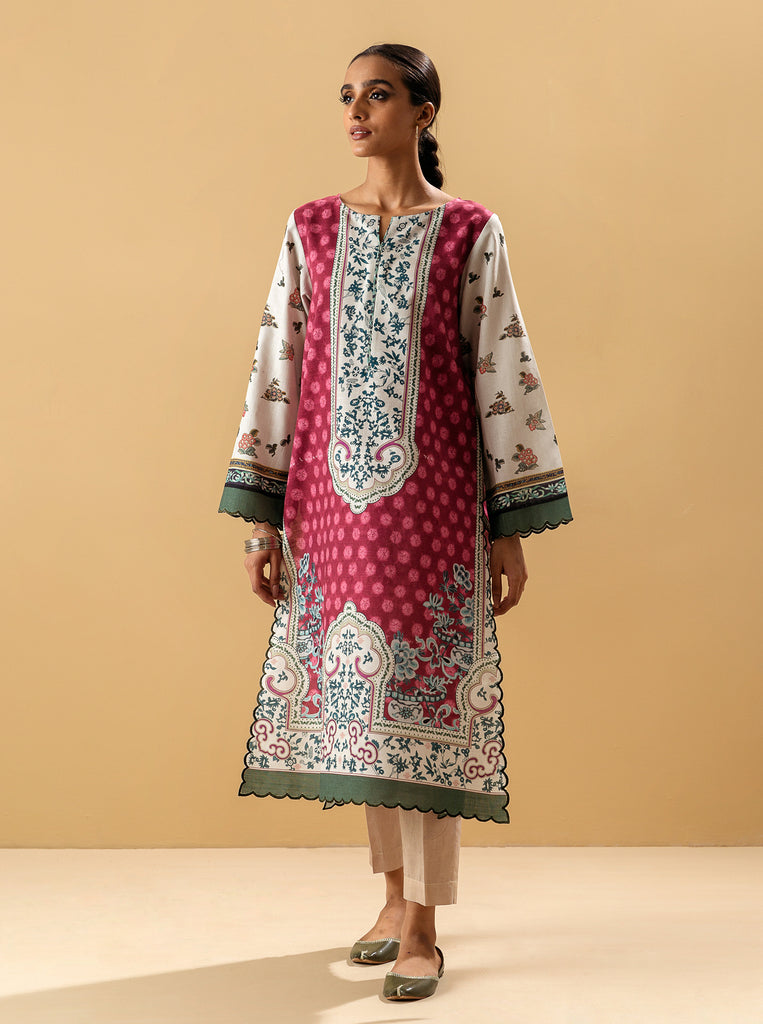 Printed 1pc khaddar pink color shirt for women PKR:1,250 only.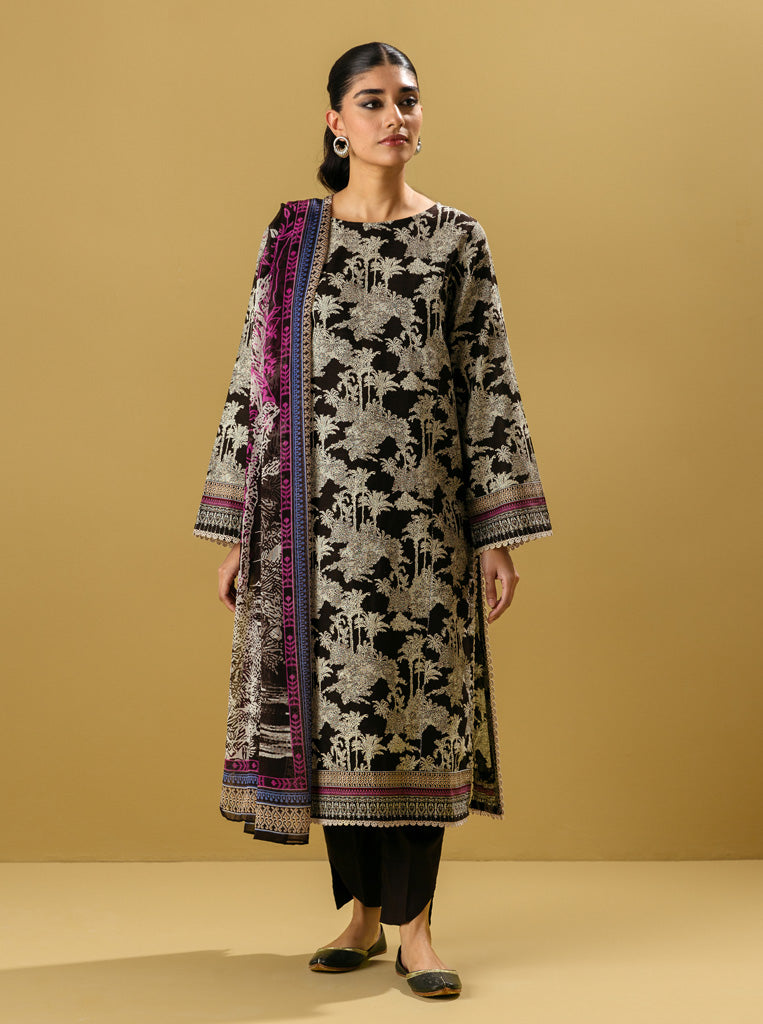 Unique design winter brown printed 3piece unstitched suit for women PKR:3,250 only.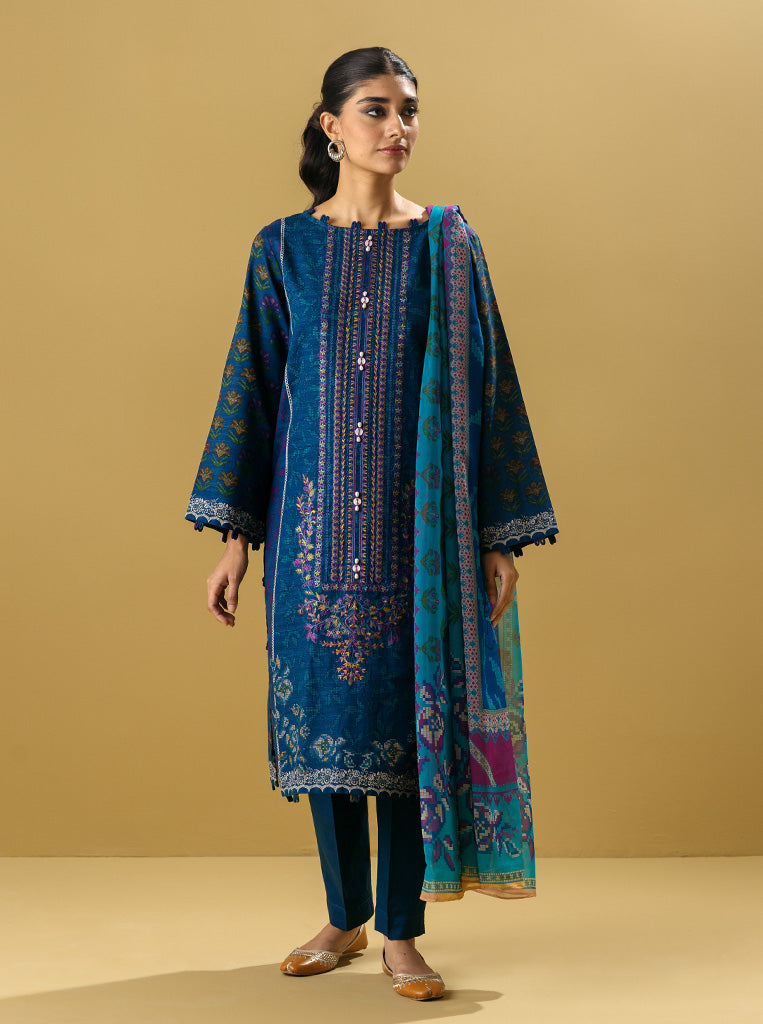 Blooming purple embroidered khaddar shirt chiffon dupatta and dyed pant PKR:3,450.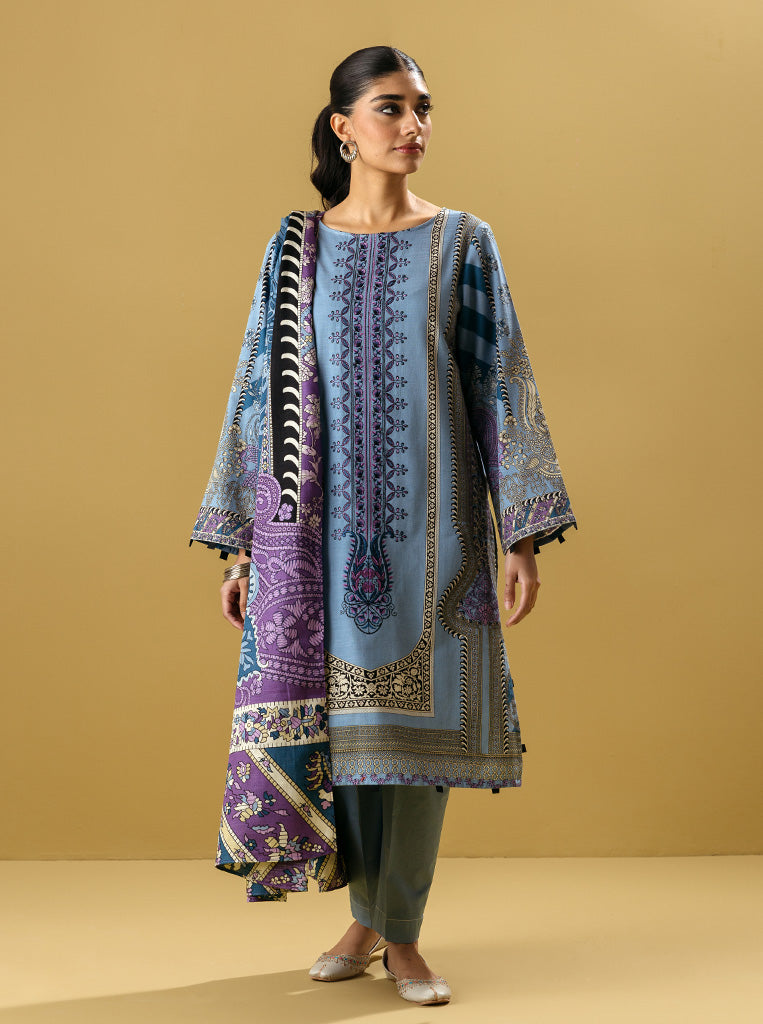 soft hues embroidered 3pc suit for women PKR:3,950.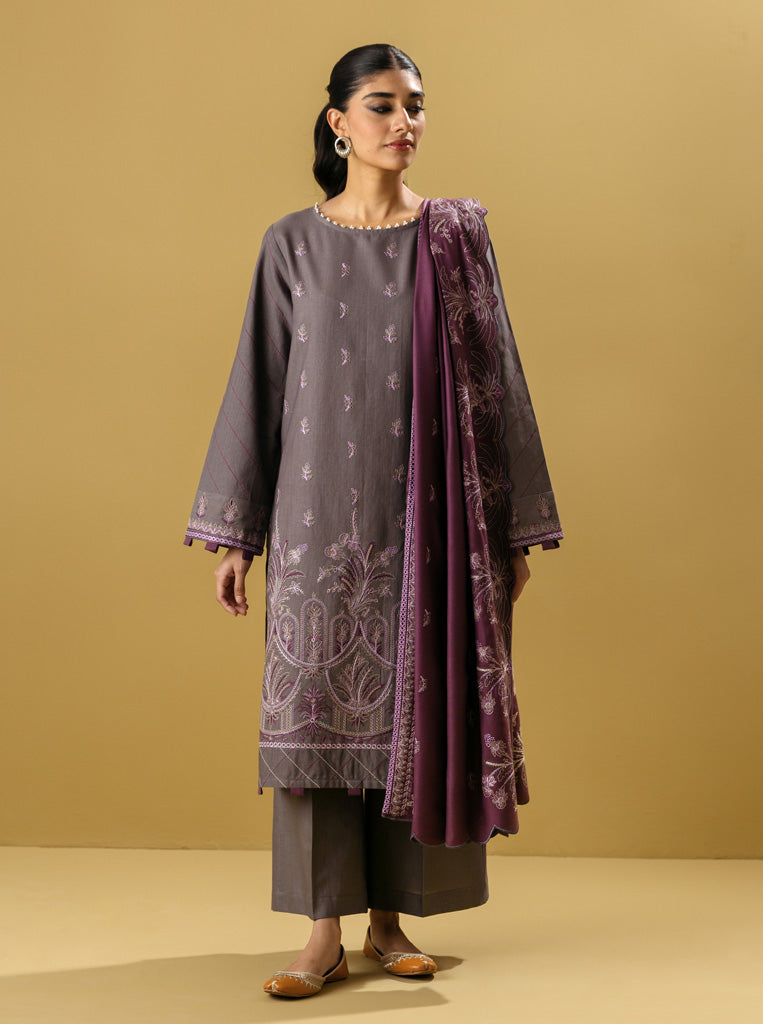 Get a unique winter look by wearing this teal color winter embroidered shirt with shawl 3p suit PKR:4,950 only.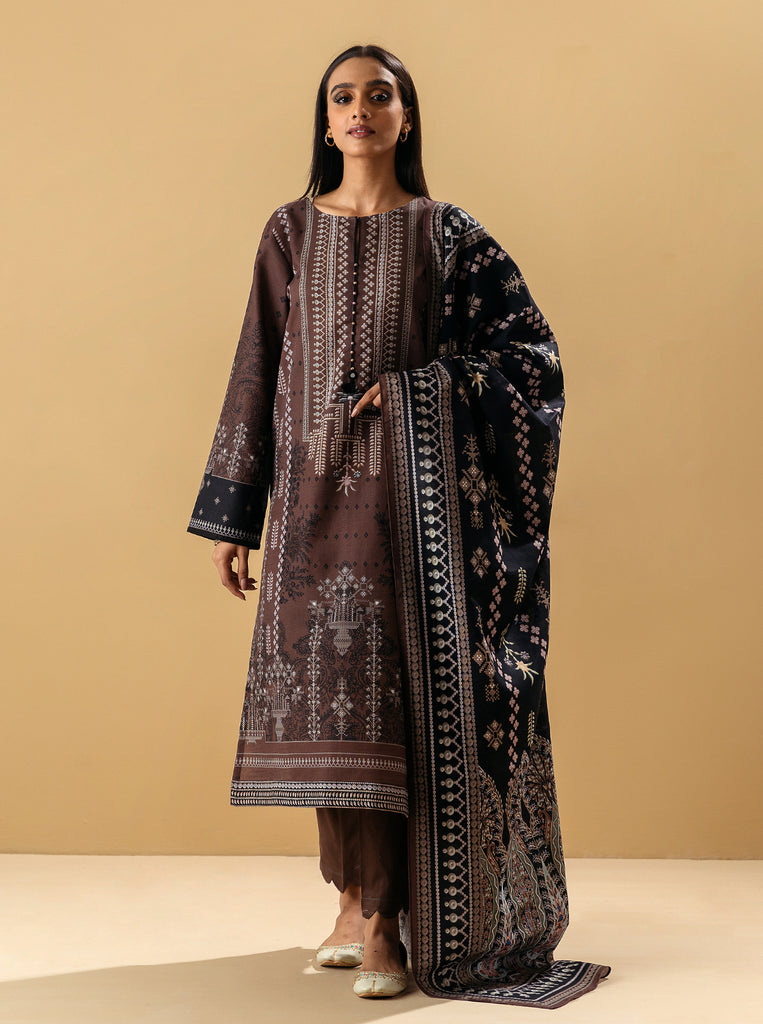 PKR:3,450 only.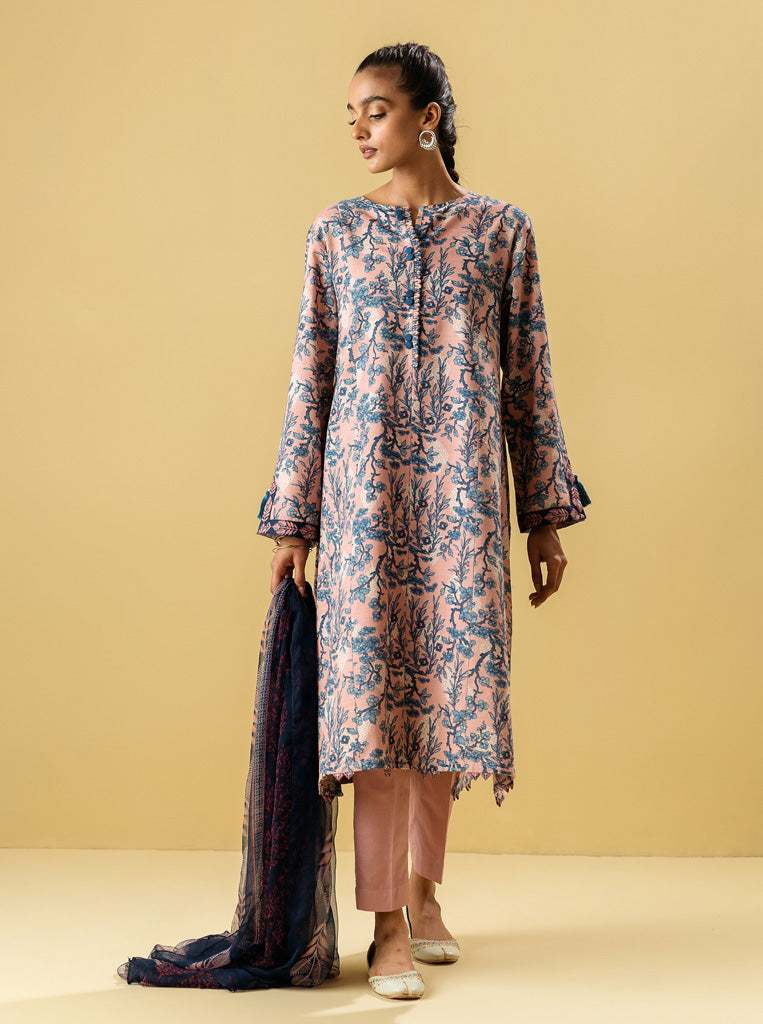 Printed 3 pieces pink 3p unstitched suits for women PKR:3,250.
Floral embroidered red 3piece unstitched suit PKR:3,950.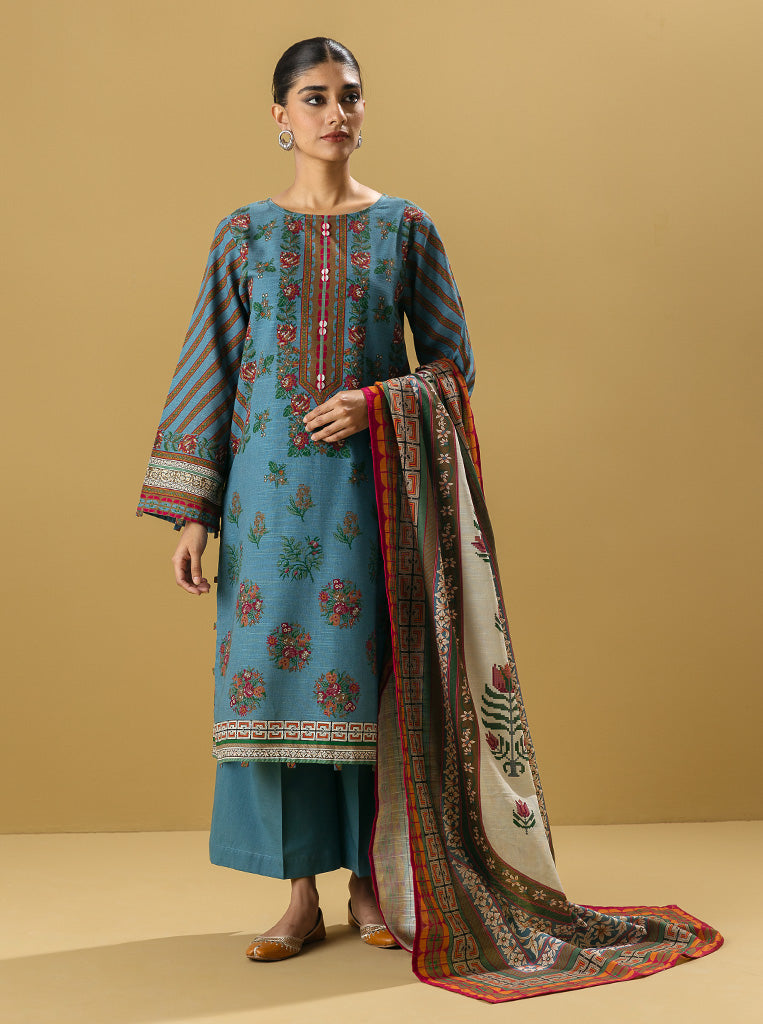 Geo floral printed 3piece blue winter suit PKR:3,950.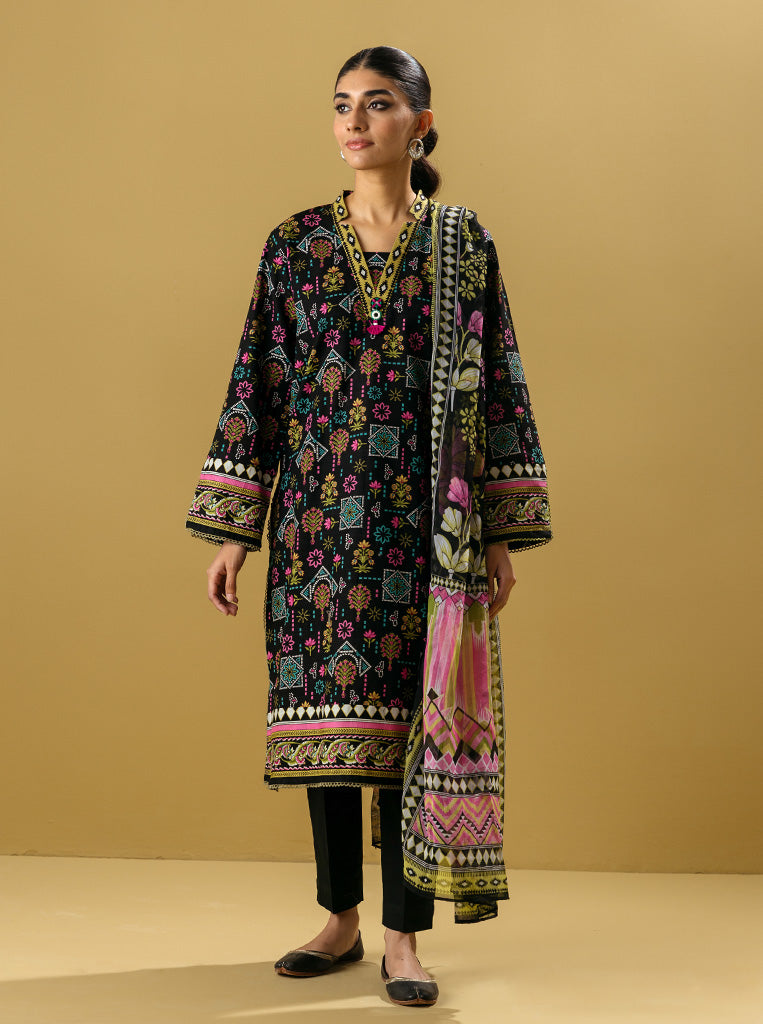 Lovely multi-color floral printed unstitched black winter 3piece khaddar suit PKR:3,250.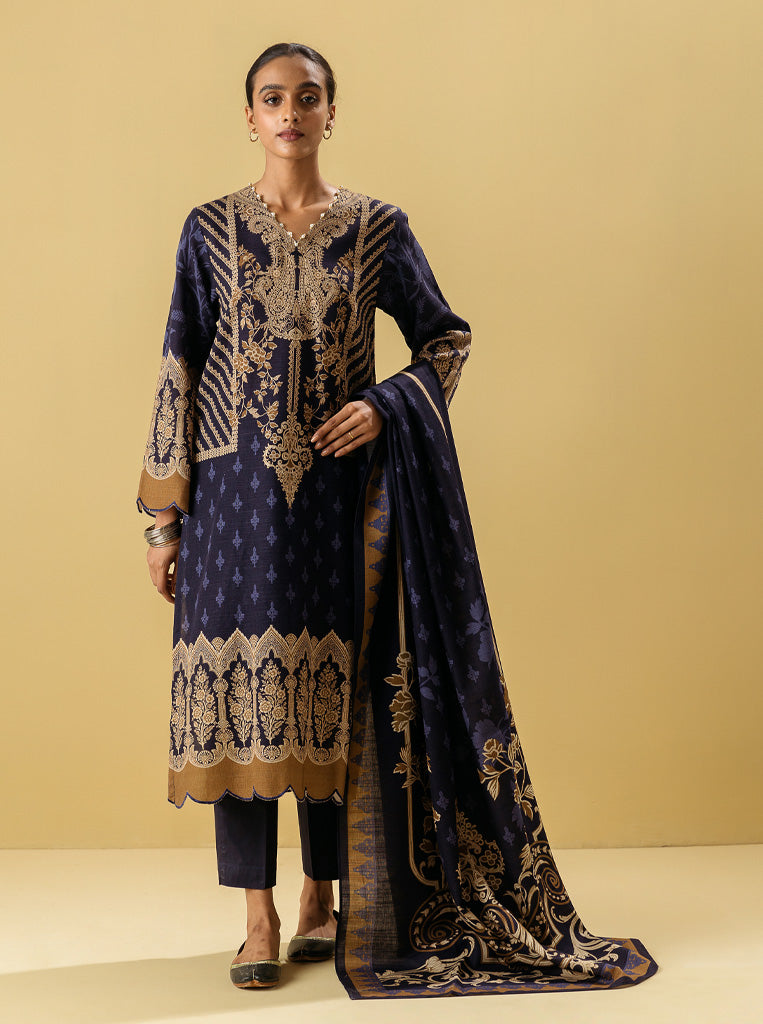 PKR:3,450 only.
New Arrival MorBagh Winter Sale Collection 2022 With Price
In addition, all colors are used in this winter un-stitch volume-2 collection. Therefore this collection is very refreshing and natural. Including colors like red, purple, green, orange, peach, brown, yellow, and many others. High-class international standard linen is used in fabrics this winter collection for the year 2022-2023.
Plus, embroidery work on neckline and sleeve borders is increasing the demand for this winter un-stitch collection by MorBagh Clothing brand. Each shirt print is so many different as compared to others. Therefore, your winter dresses look more stylish and amazing than others. As you know there is much competition among trendy girls. Everyone wants to look more different unique and stylish from others. Today add these beautiful winter khaddar suits to your wardrobe. We all hope that you will like this MorBagh By Beechtree brand winter un-stitch volume-2 collection. Let's explore and find your favorite khaddar suit in a reasonable price range from mor bagh brand shop.