J.Groom Sherwani Designs Collection 2022 for Wedding
J. Sherwani Designs 2022 : As we know that finding the perfect wedding wear sherwani is always a challenge for every groom. Therefore, we are going to make your problem solve with J. Sherwani Designs 2022, a kurta collection for wedding wear. Furthermore, for finding perfect and stylish groom wear outfits we have to visit many shops. And it is not so easy to find beautiful classy and unique designs for groom wedding wear sherwani designs 2022.
Normally in rural life, many people prefer to wear white shalwar kameez and something other on their wedding days. We always recommended our customers to wear something that is a concern with leading clothing brands such as J. Groom's winter sherwani collection 2022 ideas.
J. Sherwani Designs 2022 in Pakistan with price Ideas To Shop Online
Sherwani is a long coat-like garment normally worn in the subcontinent. Furthermore, sherwani is very similar to the western frock coat, originally associated with India. Therefore, here in this post, we are going to share J. Sherwani Designs 2022 for the Groom's wedding. let's scroll down this page and get beautiful gents to wear J. Sherwani Designs 2022. Furthermore, as we can see in the image that all sherwani designs are fully embroidered under the supervision of professional designers in 2022.
J. clothing brand is too famous for its fabulous men's wear collection for every season. You can easily buy outfits from J. shop for your formal wear, wedding wear, parties wear at the biggest discount price. Recently J.Groom Collection 2022 launched into the Pakistani fashion market.
Stylish olive color formal wear sherwani for men embellished with hand-embroidered work available for PKR:44,000 only.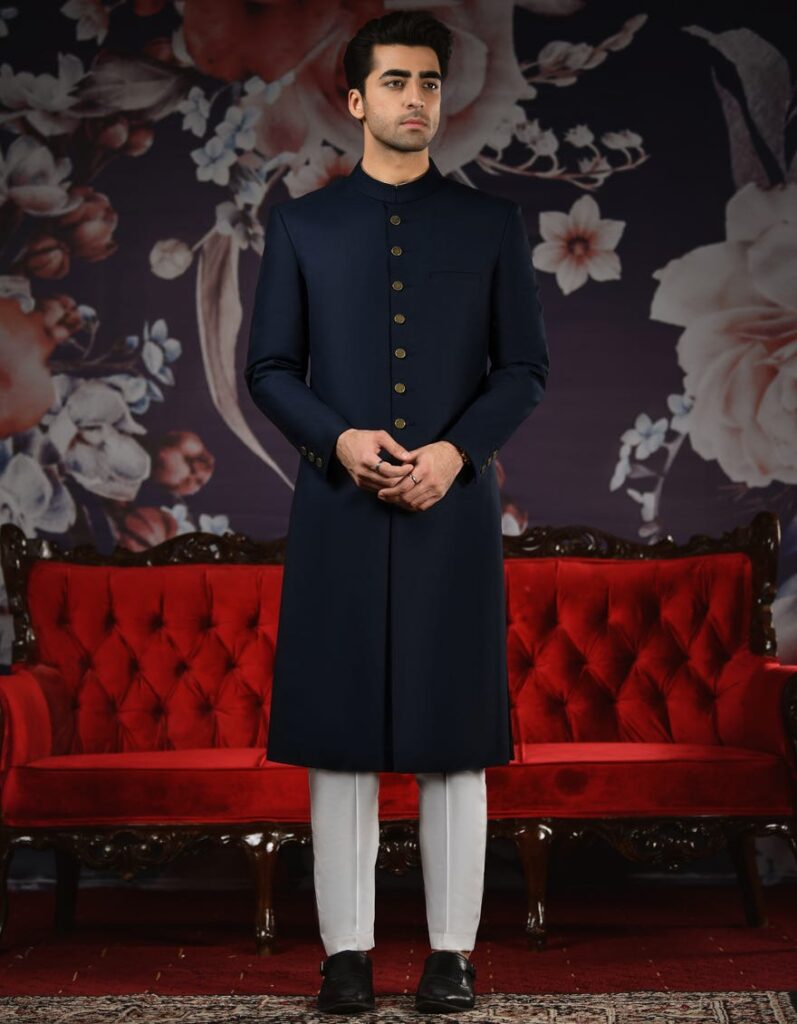 J. formal plain navy blue color sherwani for men PKR:29,000 only.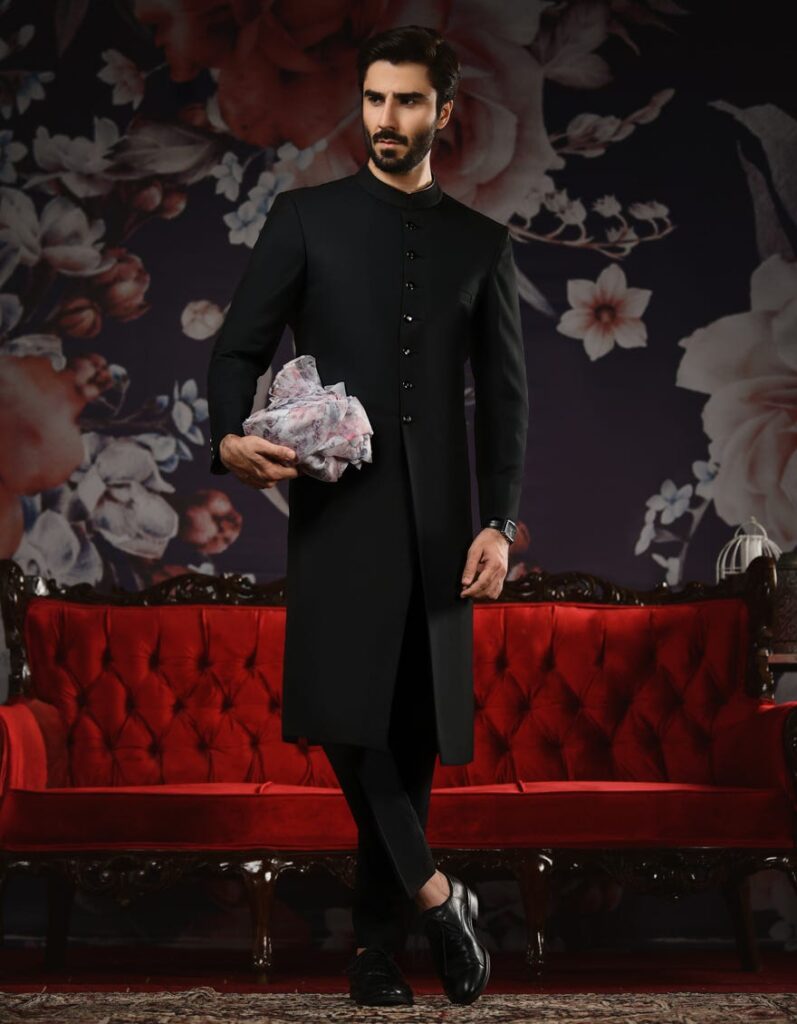 Let's get your desired wedding look with this black color plain sherwani available for PKR:29,000 only.
A beautiful stone grey color men's wedding wear sherwani PKR:49,000 only.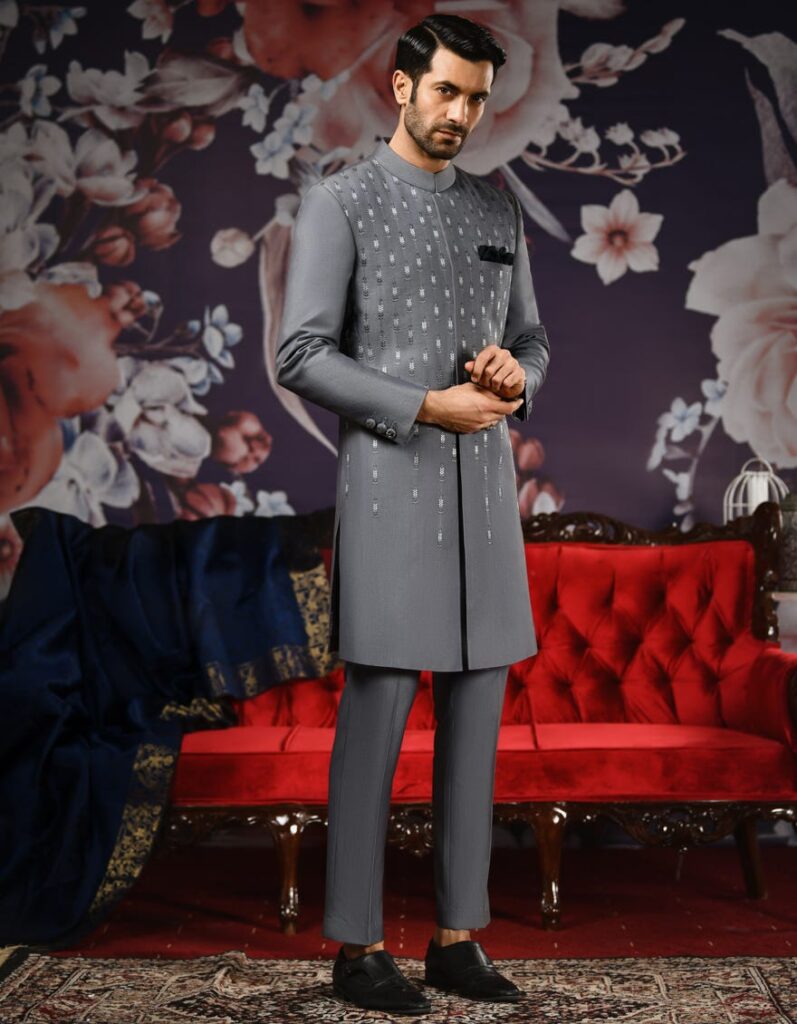 Grey color sherwani PKR:39,000 only.
Fancy groom wear midnight blue color sherwani PKR:44,000 only.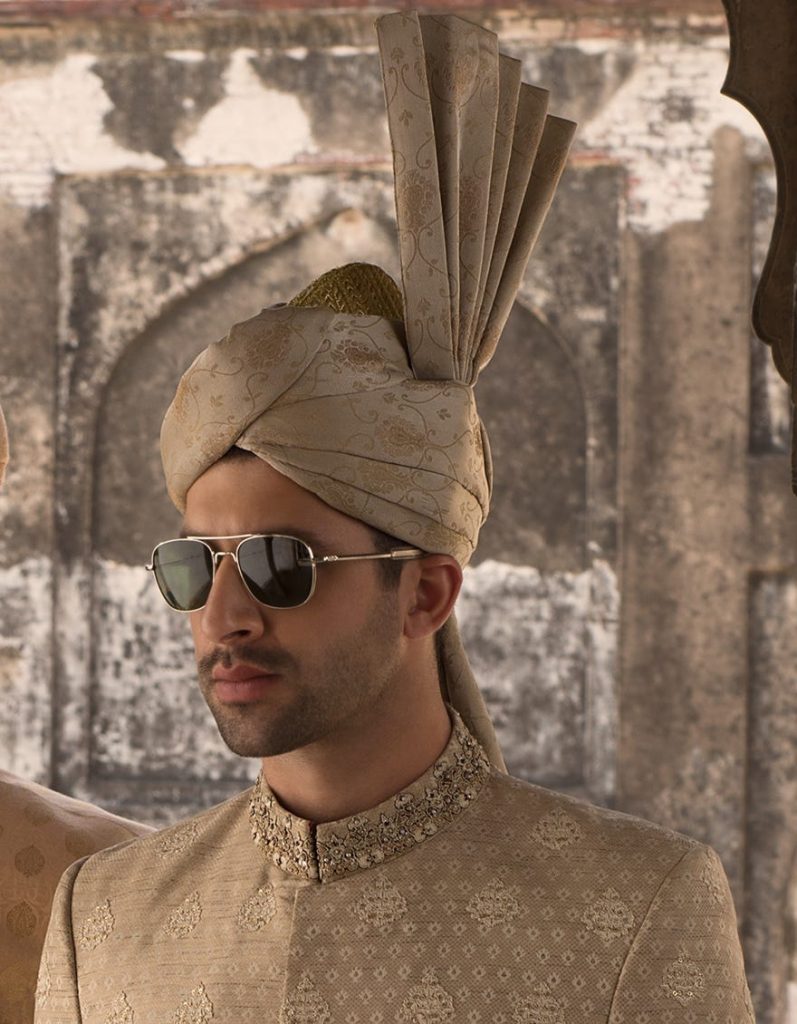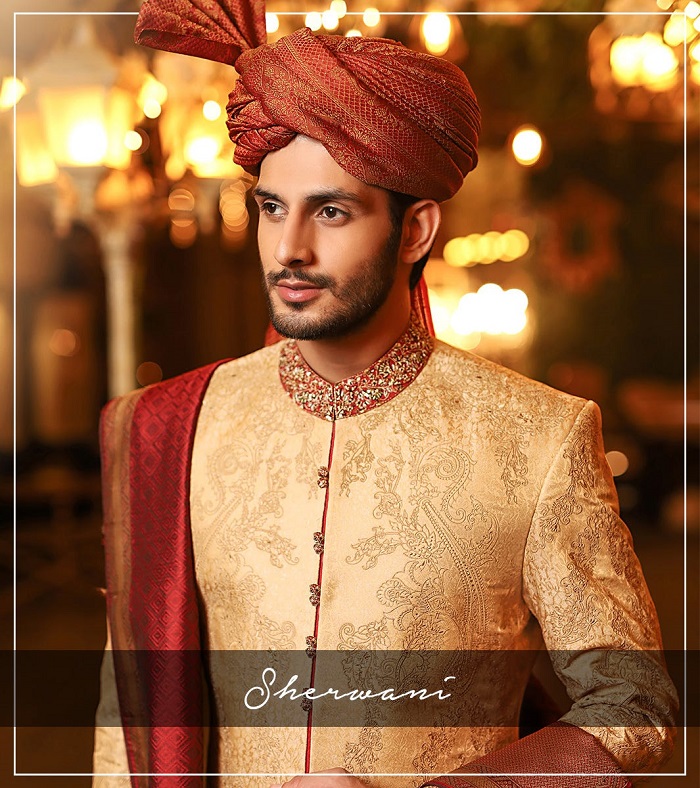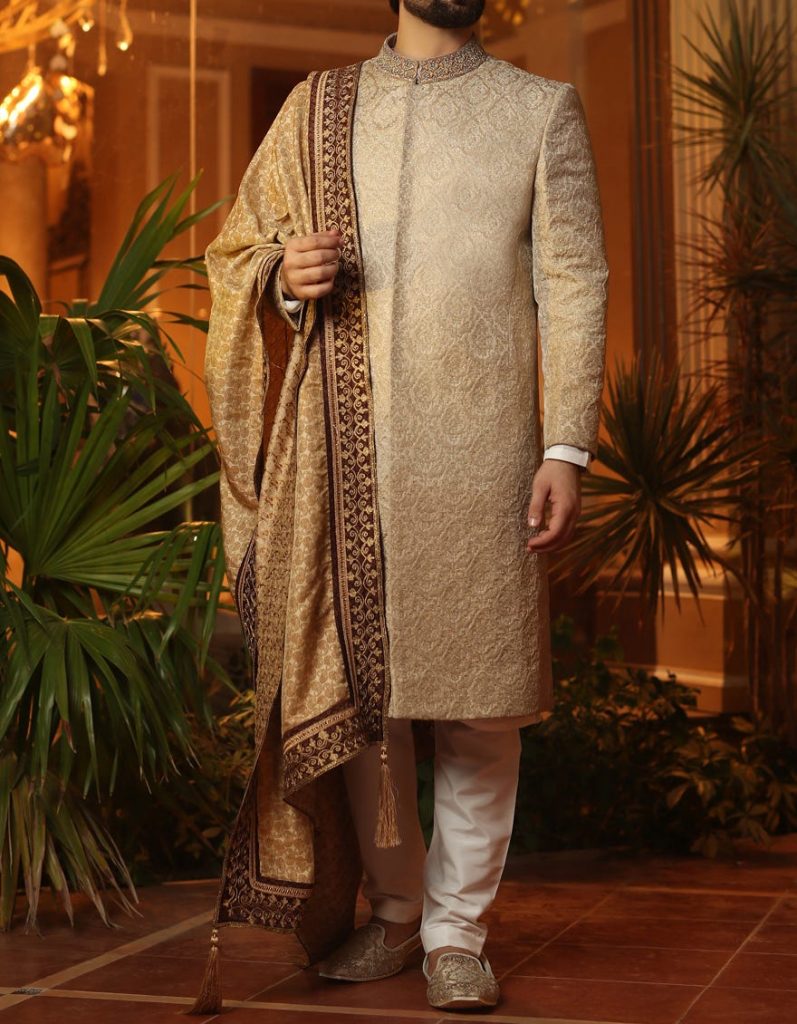 J. Special Kurta Designs for Gents on Wedding Wear:
Furthermore, here we are sharing some special ideas of J. special kurta designs for groom to wear on wedding day. As we know that some people don't like to wear sherwani on their wedding functions. Therefore, here we have some creative and unique ideas of J. special kurta designs for the groom to wear on the wedding day.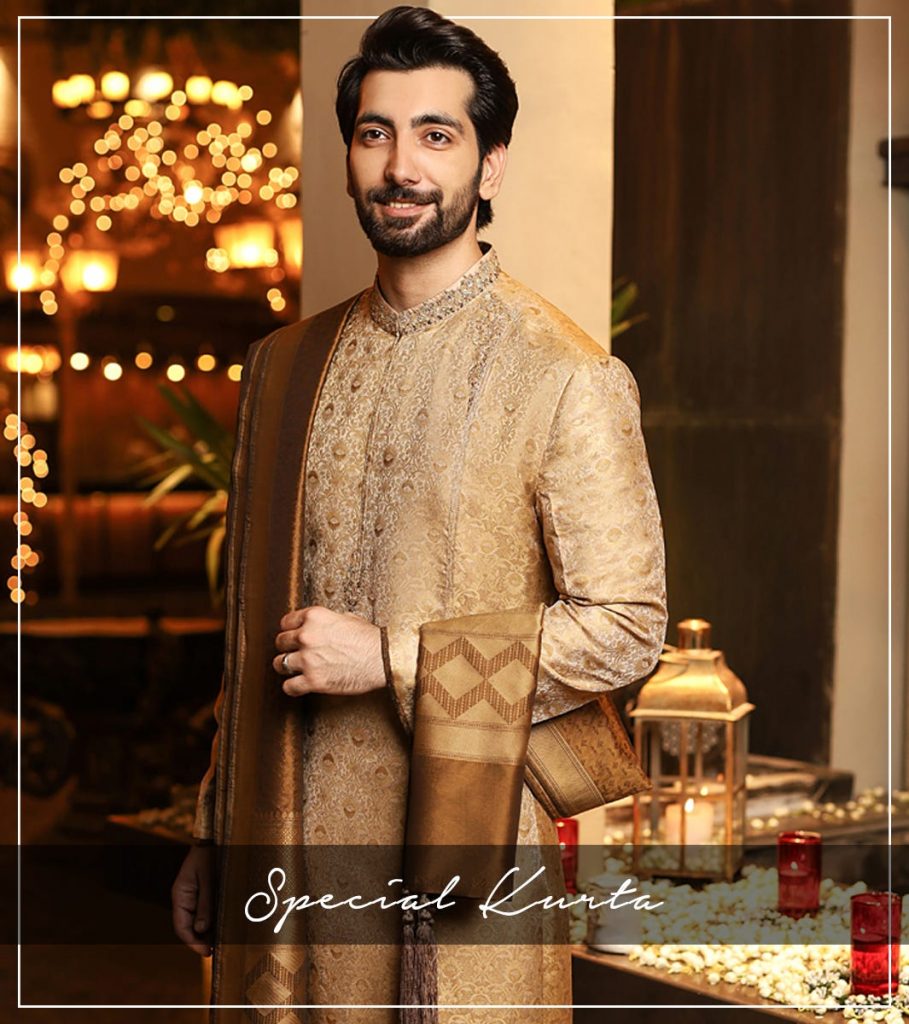 Kids Boys Wedding Wear outfits by J. Jamshed 2022:
As we know that kids are always special for wedding functions. Therefore, get unique and special kids to wear a wedding dress on J.groom collection 2022. Here are some ideas for kids boys wedding dresses ideas in Pakistan.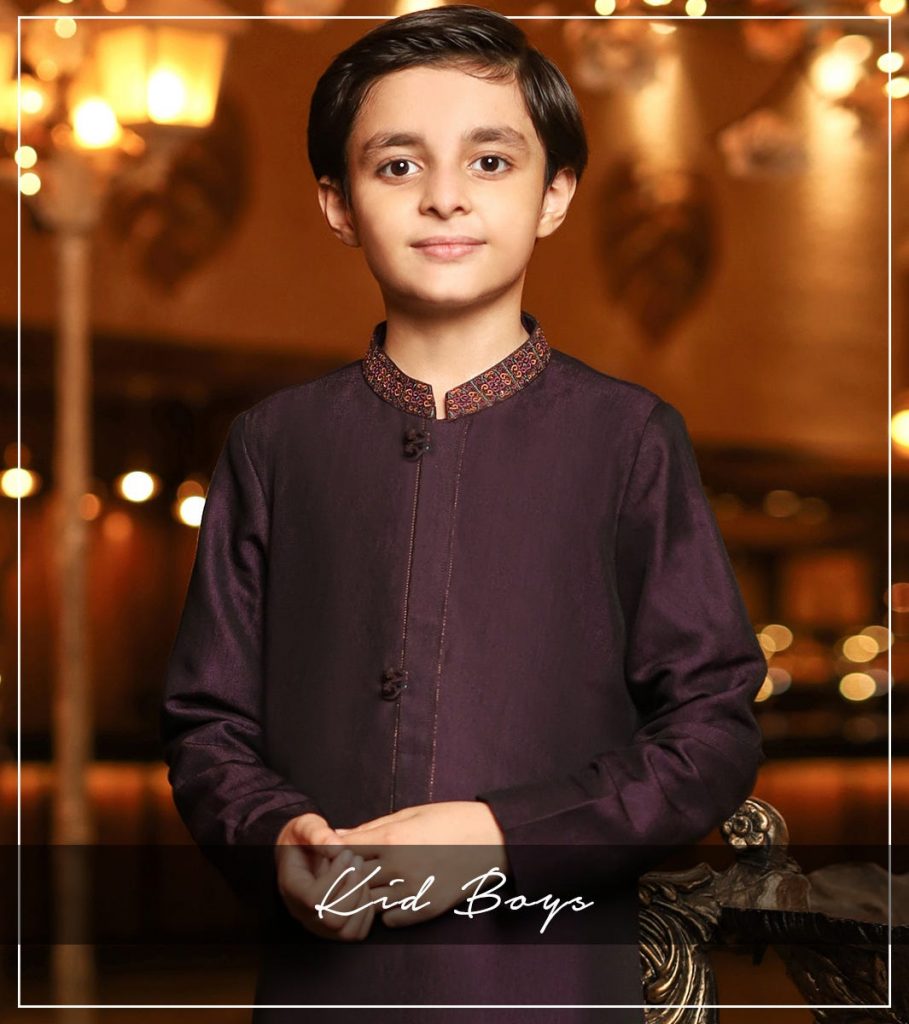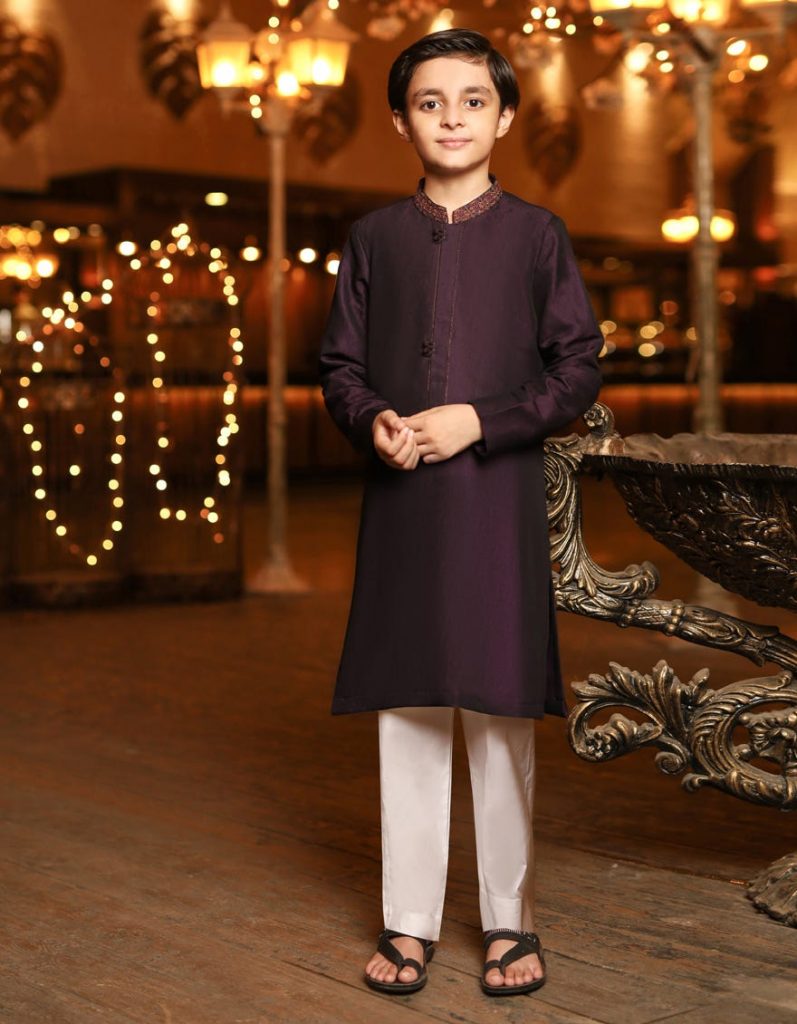 Teen Boys Wedding Wear Dresses Designs by J.:
Make your wedding event special with J. latest men's wear sherwani, kurta designs 2022. Enjoy this special occasion with J. wedding comfortable collection 2022 in Pakistan. Here at J. shop customers can get warm, vibrant, and dashing designs in rich fabrics having amazing colors at the cheap price range.