Maryum N Maria Sale Summer Collection's 2023 for Women
Maryum N Maria Sale Summer Collection 2023 brings adaptable and unforgettable fabrics at very affordable prices. Now here we are providing maryum n maria brand kidswear collection, luxury collection, bridal wear collections for women's. Now all collections are available in-store and online also. Furthermore, in this summer's unstitched sale collections, you will find large varieties of casual and formal wear outfits 2023.
Furthermore, maryum n maria collection's having multi-colors & new designs in it. This brand also specialized in producing high-quality chiffon collections & luxury bridal wear collections for women. Get ready for new luxury & Bridal wear dresses to make you more trendy and stylish. Moreover, this brand is also famous for exporting clothing all over the world in a reasonable price range.
Maryum N Maria Summer Sale Collection 2023
Maryum & Maria Luxury lawn collection 2023 exploring the new fashion trends in Pakistan. With the new arrival of Maryum & Maria, a wide and unique variety of designs and new styles are available. Get ready to buy traditional style casual wear to bridal wear luxury lawn suits.
Furthermore, kids wear lawn frocks also provided by the brand. Never miss this chance and today select your favorite dresses to wear on weddings, party functions, and eid occasions.
Embroidered unstitched Sitara 3piece black suit for women PKR:23,000 PKR:18,400 only.
Stylish navy blue color velvet embroidered unstitched suit PKR:17,500 PKR:14,000 only.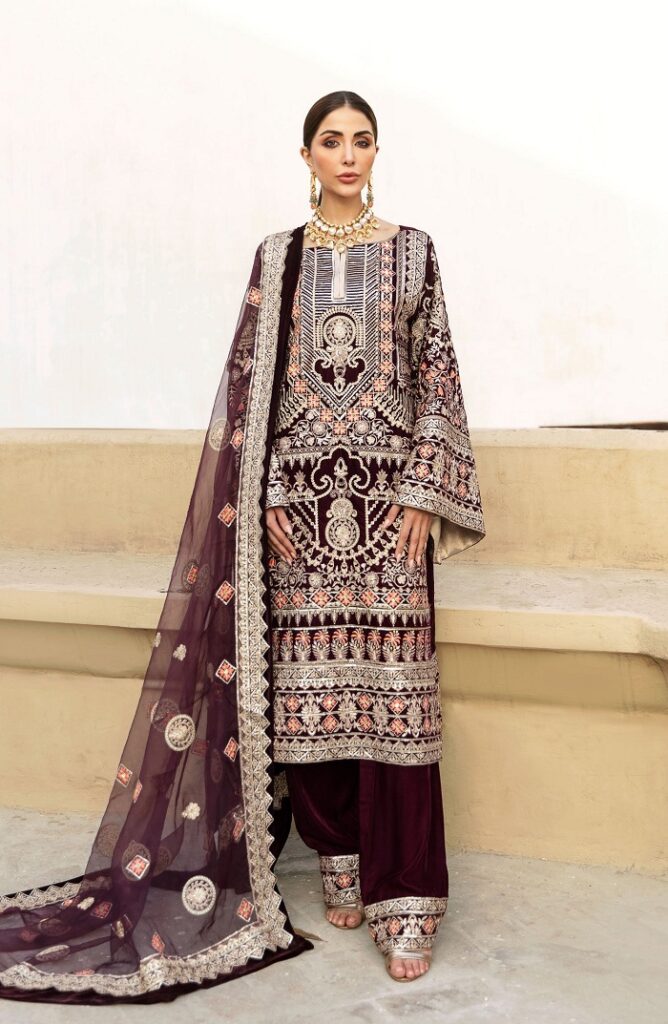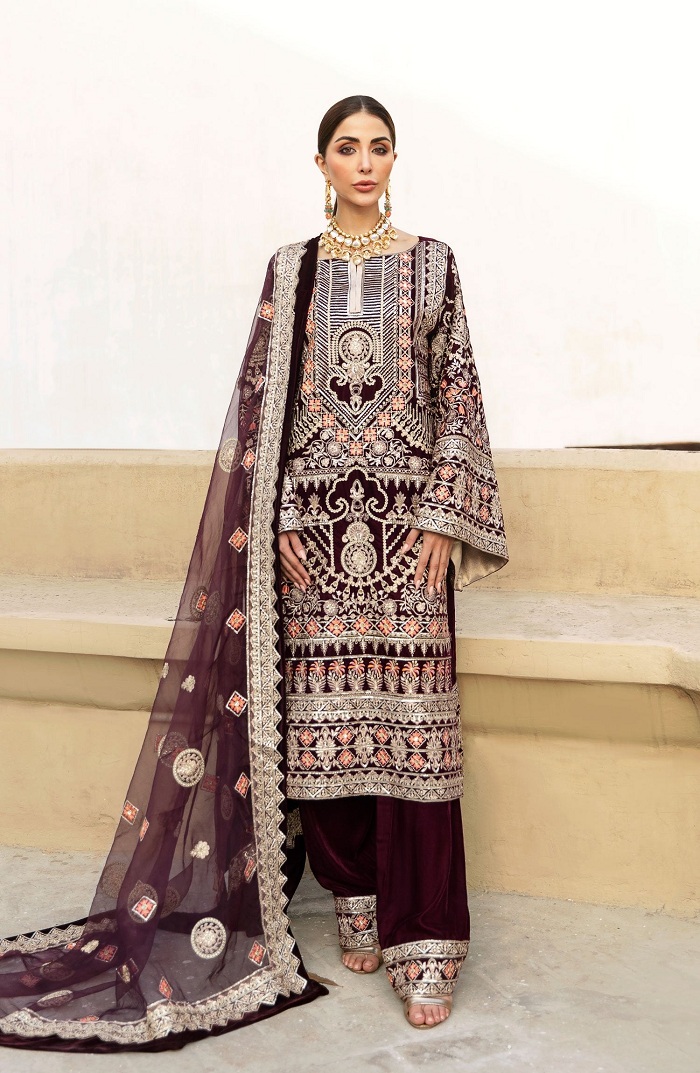 Embroidered velvet luxury un-stitch suit for ladies wear available for just PKR:17,000 PKR:13,600 only.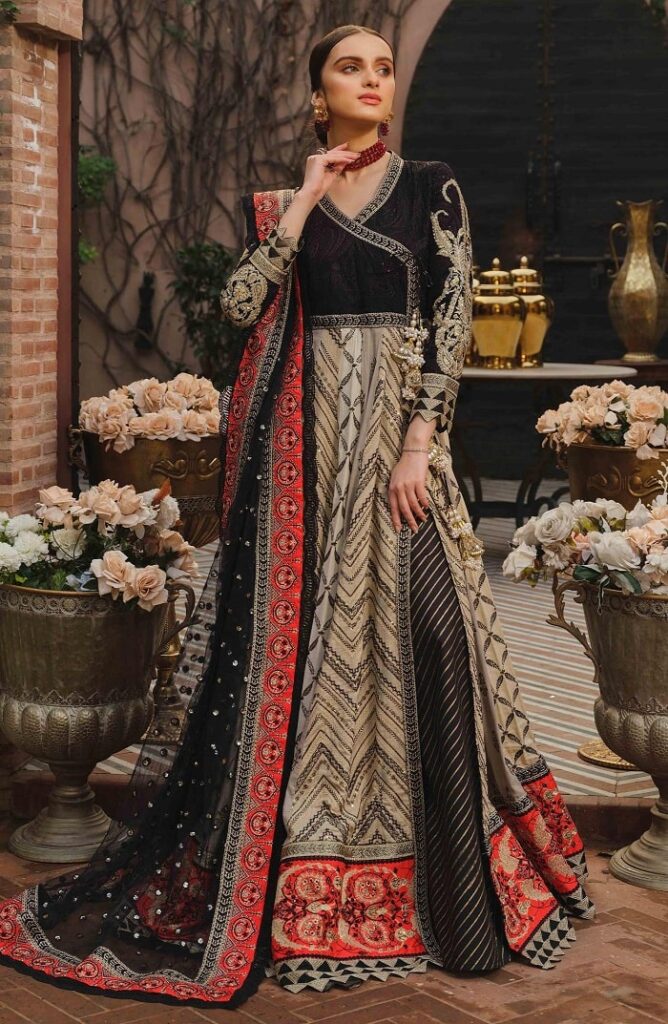 Un-stitch Embroidered Lawn Luxury Suit PKR:14,900 Only.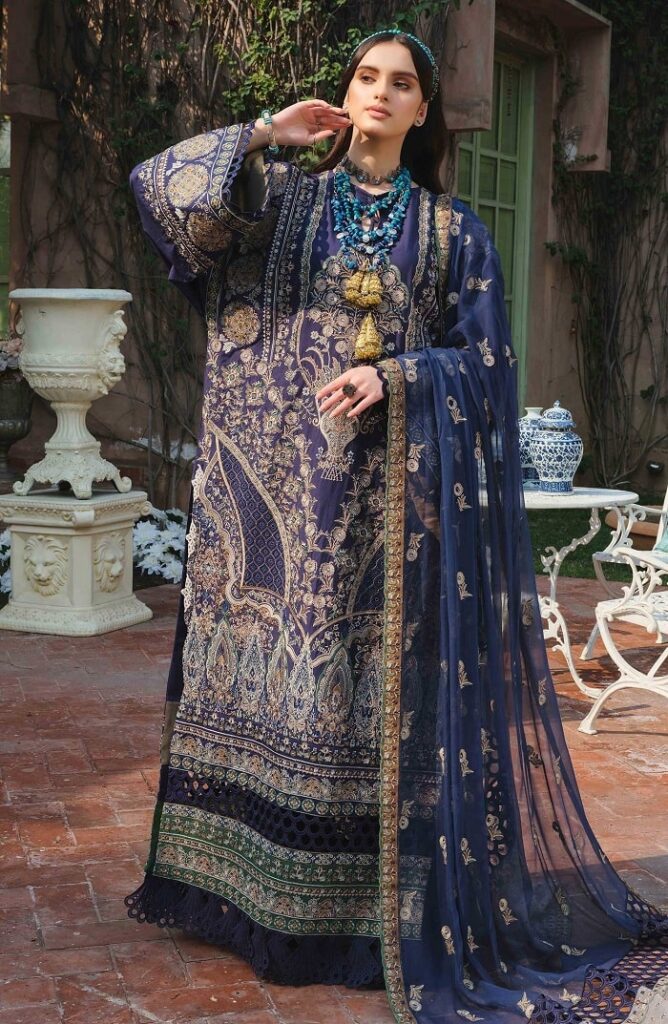 Navy color lawn full embroidered unstitched 3 piece wedding wear suit for Rupees:13900 Only.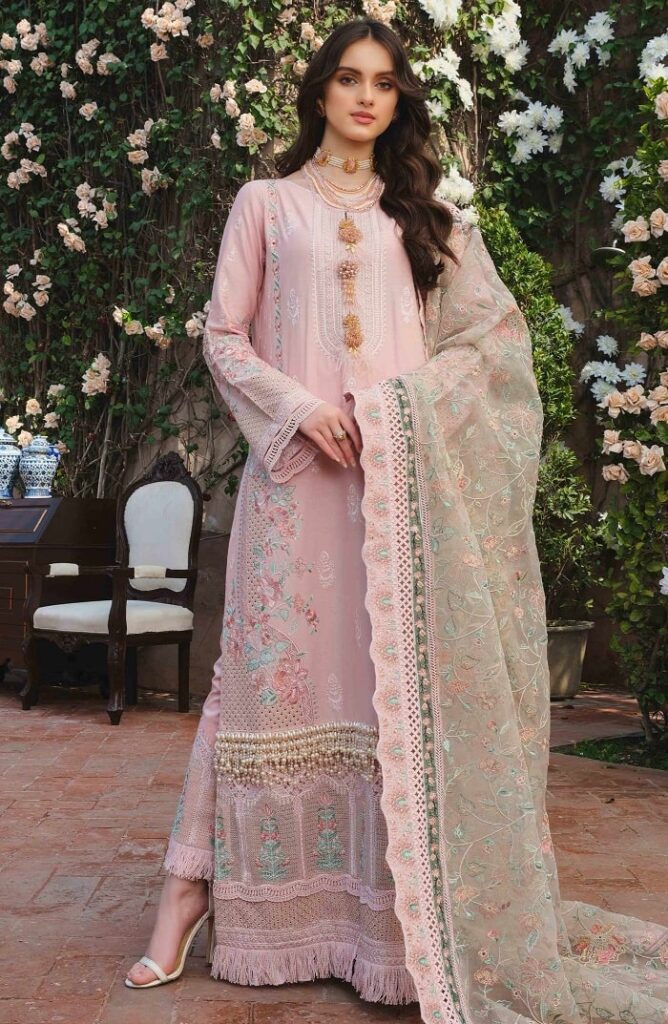 New arrival tea pink color luxury lawn suit for women available for Rupees:13900 Only.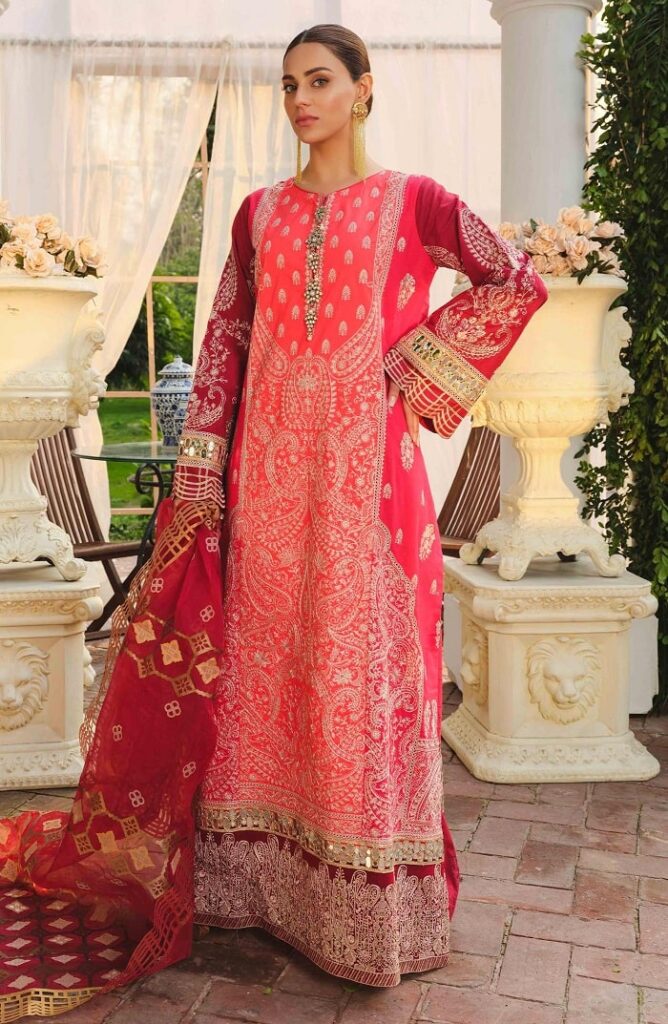 Lovely rose color premium quality lawn Embroidered suit with dupatta and cotton trouser available for Rupees:13900.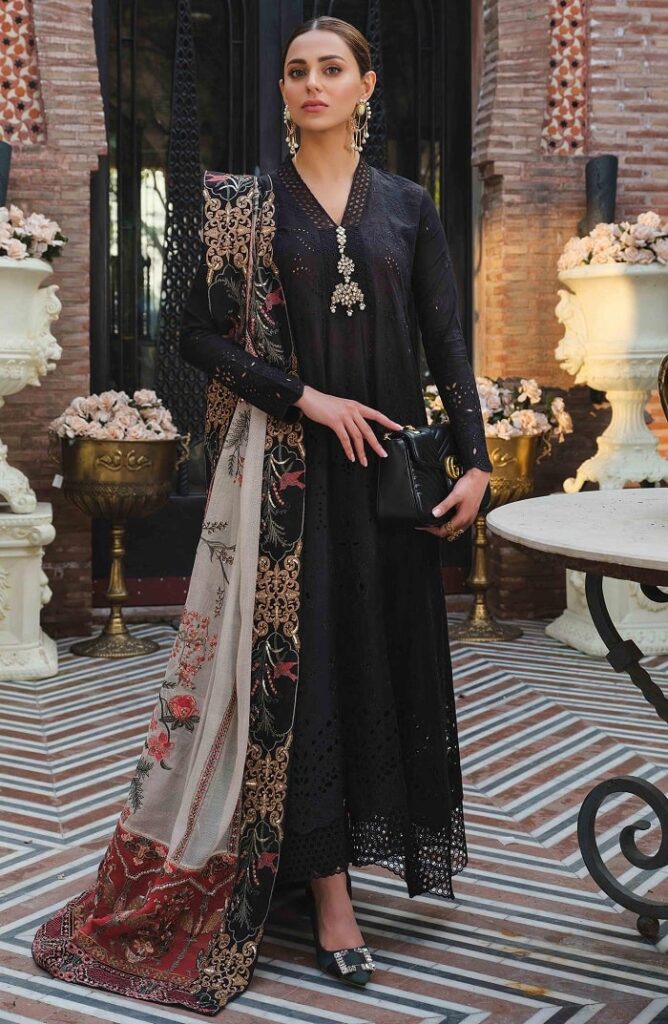 Embroidered black summer luxury suit Rupees:14900 Only.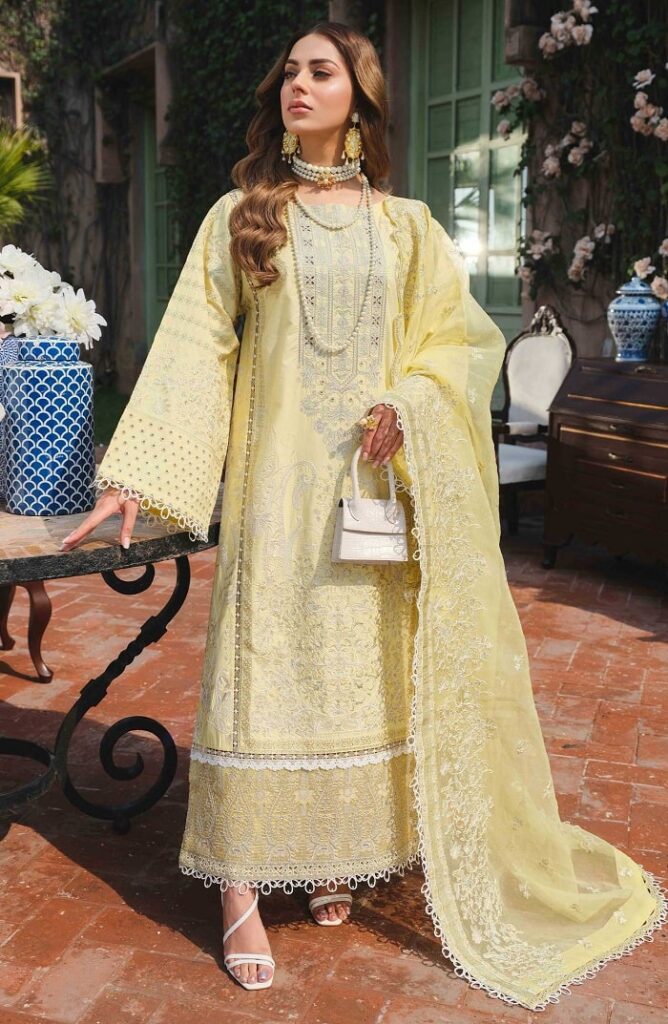 Luxury wedding wears a suit for Rupees:13900.
Buy Now Now for Rupees:13900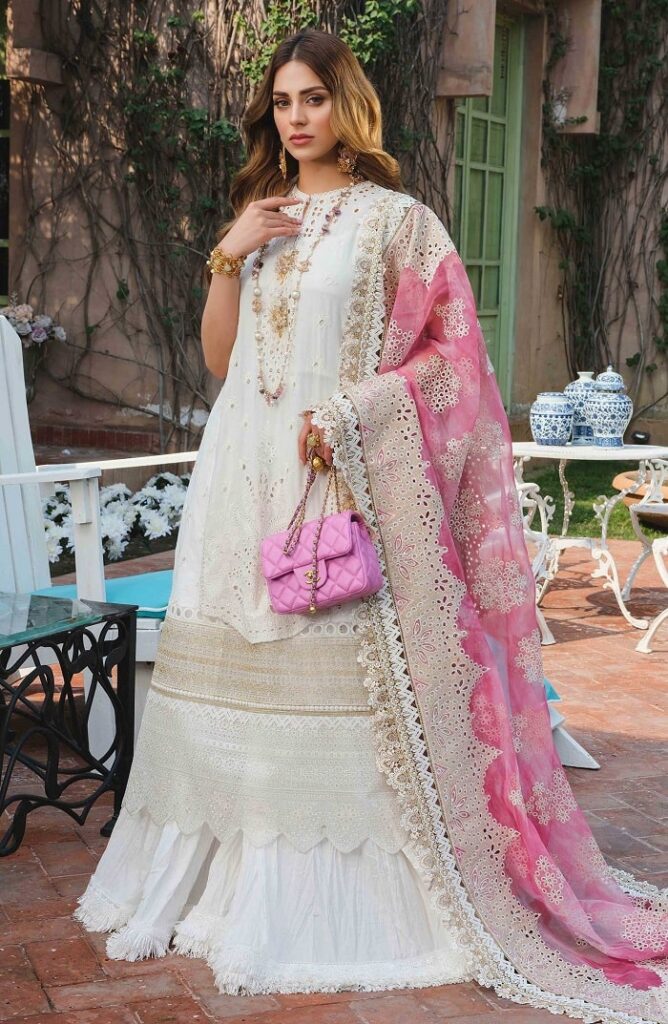 Stylish off-white & pink color shiffli lawn suit for summer season 2023 available for Rupees:13900 Only.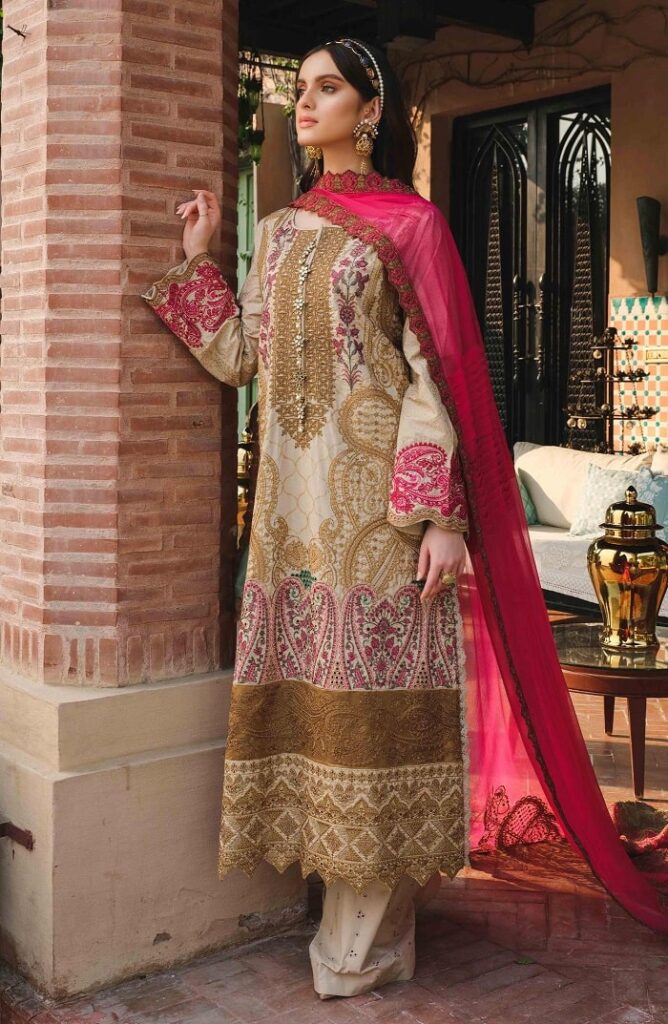 Golden fleece premium luxury 3 pieces summer'23 suit for Rupees:13900.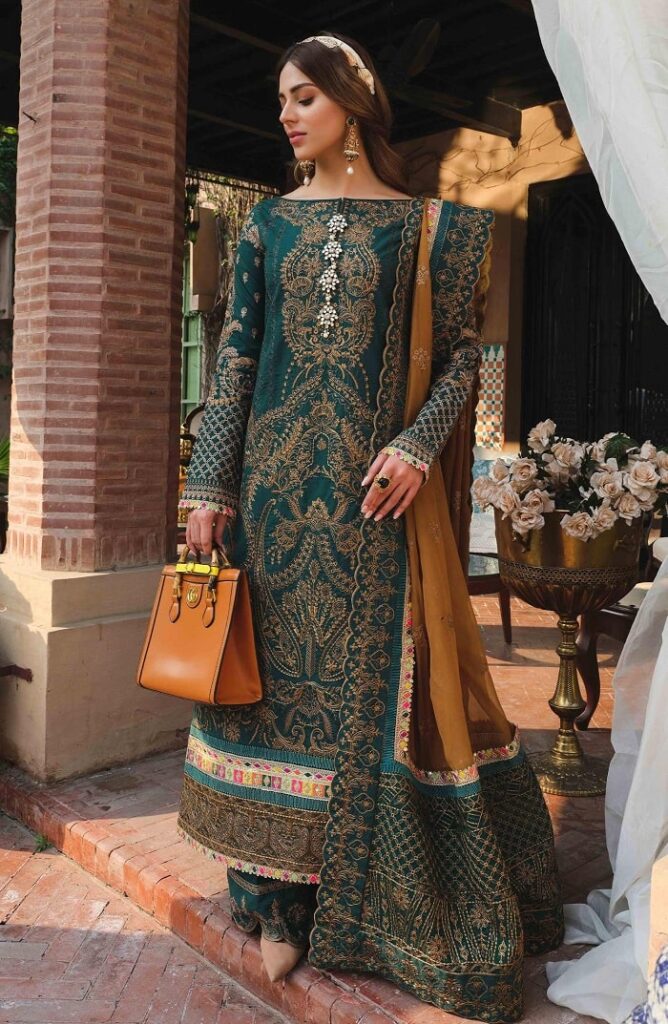 Embroidered lawn front sleeves & sleeves Patti patch available for Rupees:13900 Only.
Maryum N Maria Luxury Winter Collection 2023
Let's scroll down this page and buy the new arrival maryum n maria luxury winter 3PC un-stitched and ready-to-wear collection 2023. Here women can find the brand's best fabrics that can provide you the finest look in all formal functions.
New arrival Maria Brand Winter Luxury Collection has unique designs for all ages women. so, don't waste time today buy your favorite brand unstitched & Ready to wear Luxury winter collection 2023.
Formal Maxi for Ladies Wears Available Now Rupees:22000 only.
Maryum & Maria brand luxury formal dresses Rupees:13500.
Golden color formal dress Rupees:12500 Only.
Bridal Wear Collection By Maryum N Maria Brand:
As we know October and November are well-known as wedding seasons. Therefore, Maryam and Maria's brand decided to provide perfect luxury bridal wear outfits. Normally girls like to wear dark dream collections at wedding functions. Let's see some bridal wear dresses by maryum n maria brands.
Kids wear Collection by Maryum & Maria Brand
Finding a perfect kids-wear winter dress is not so easy. But now it's possible with online shopping in Pakistan. Don't worry about your children's dresses for the winter/summer season of 2023. Maryum N Maria Brand is now providing the best luxury & Embroidery clothing for kidswear. Let's buy your favorite dresses in the discount price range. Furthermore, we have a wide range of kids' wear, women's wear, and men's wear clothing collections 2023.
Let's buy a new kids' winter suit at a discount price range from Maryum & Maria brand shop. As we know kids required more importance during winter days. Because cold wind may affect them during winter days. so, get a dress that can protect them from outside winds & keep them trendy and stylish. Hence, scroll down this page and get beautiful dresses for your kids to wear in 2023.