Mtj Winter Clearance Sale Collection 2023 Flat 40% Off With Price
Pakistani clothing brands are going to have a new. Yes! famous Maulana Tariq Jameel Brand Mtj Winter Clearance Sale Collection 2023. Season End Sale provides flat 40% off prices on all new collections.
All leading brands of Pakistan are going to welcome a famous name in the industry. Recently the sources have confirmed the entry of Maulana Tariq Jameel in the showbiz industry. They have just revealed that the new brand sale will only offer selected stuff in Pakistan.
Mtj Winter Sale Collection 2023 Unstitched Suits
Mtj brand recently launch men, women, and kids wear un-stitch and ready-to-wear winter collection 2023. Furthermore, uniquely elegant, and trendy clothing with traditional work makes Mtj Winter Sale Collection 2023 fabulous for everyone.
Let's pull up your Winter clothing with Mtj (Molana Tariq Jameel) unique sense of Islamic fashion without any compromises. In a very short time period, Mtj clothing gets much popularity. Due to maintaining our traditional clothing trends. In the modern era, simple design has quickly become popular.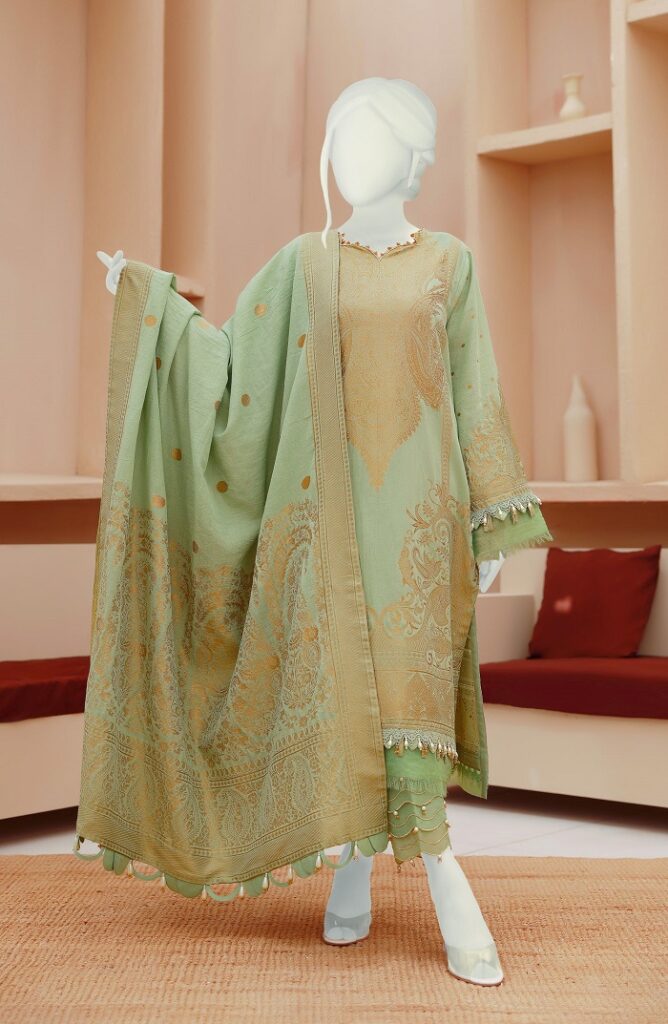 Green winter cambric 3pc unstitched suit PKR:4,690 PKR:3,752 only.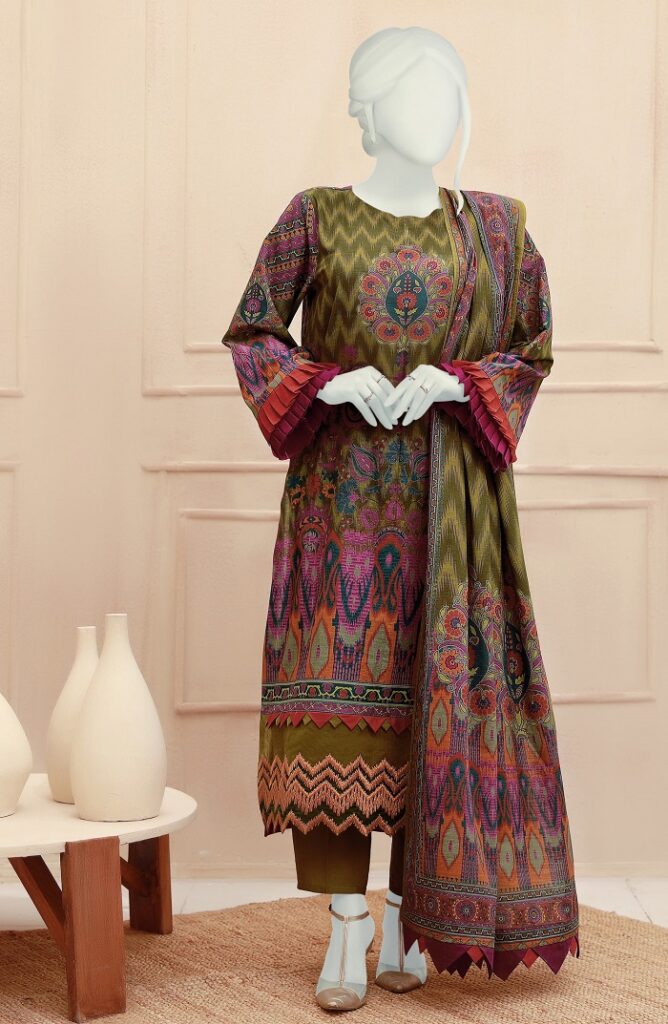 Embroidered printed khaddar 3pc unstitched winter suit PKR:3,590 PKR:2,872 only.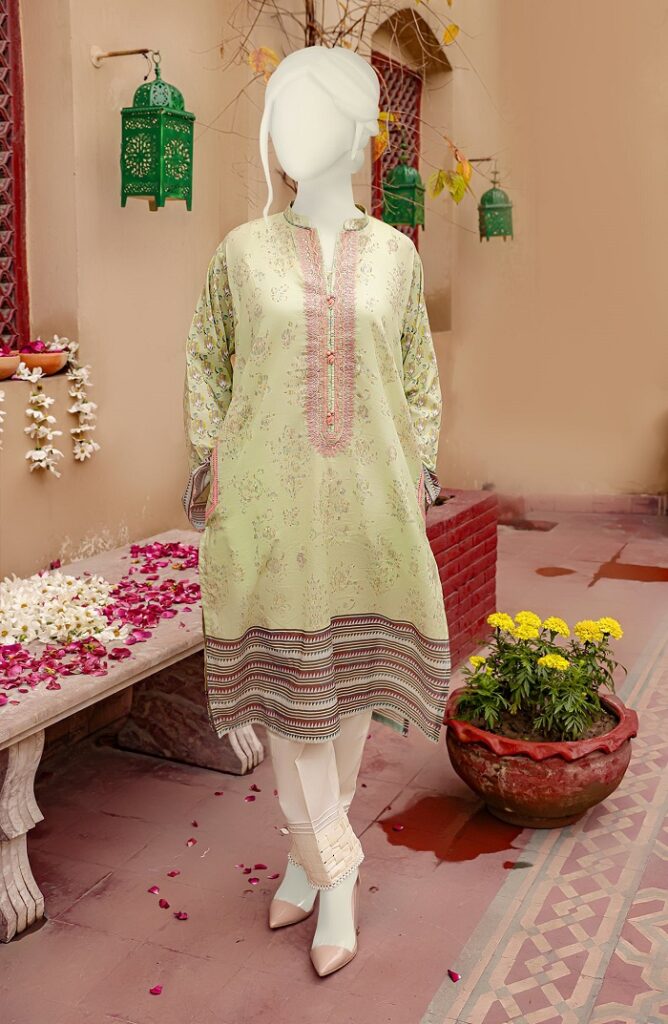 Stylish one-piece stitched lawn Kurti PKR:3,390 PKR:2,034 only.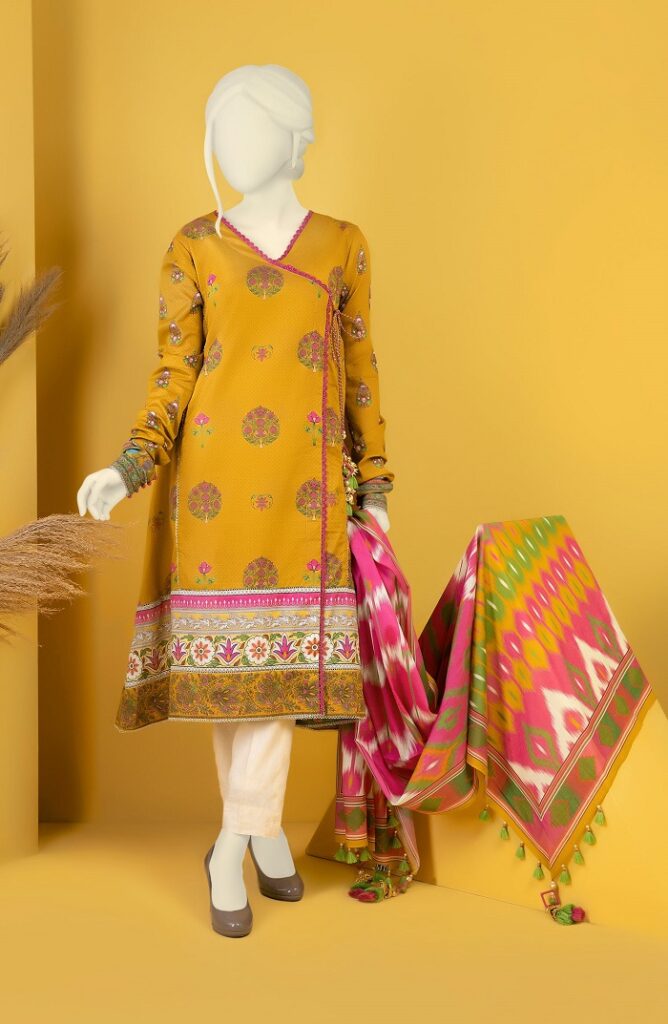 Printed cambric mustard color unstitched 3-piece suit PKR:3,090 only.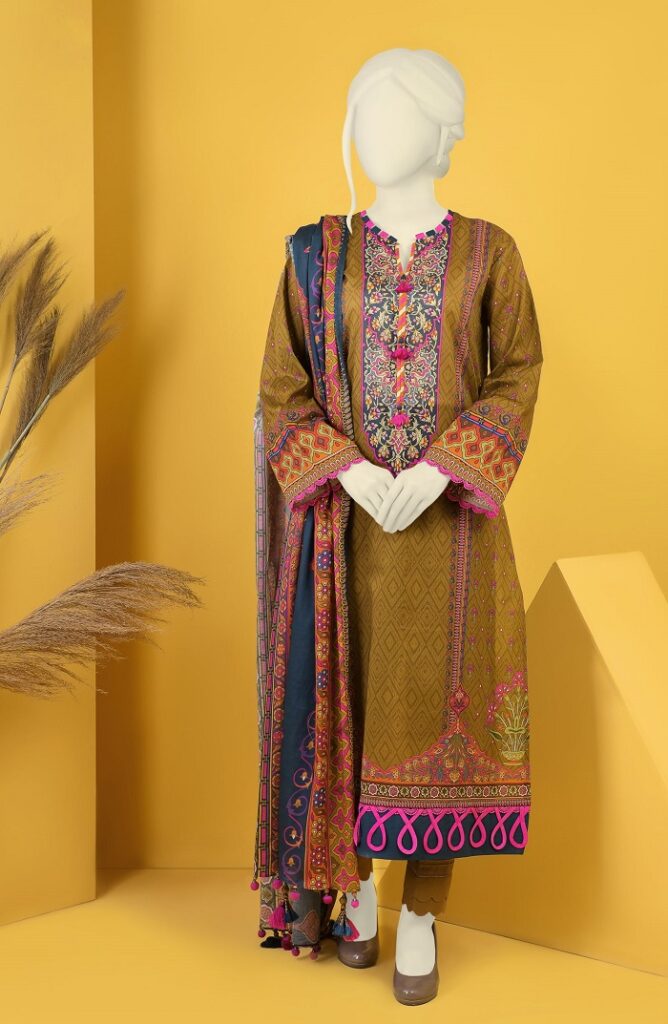 Olive green winter printed cambric 3pc unstitched suit PKR:3,090 only.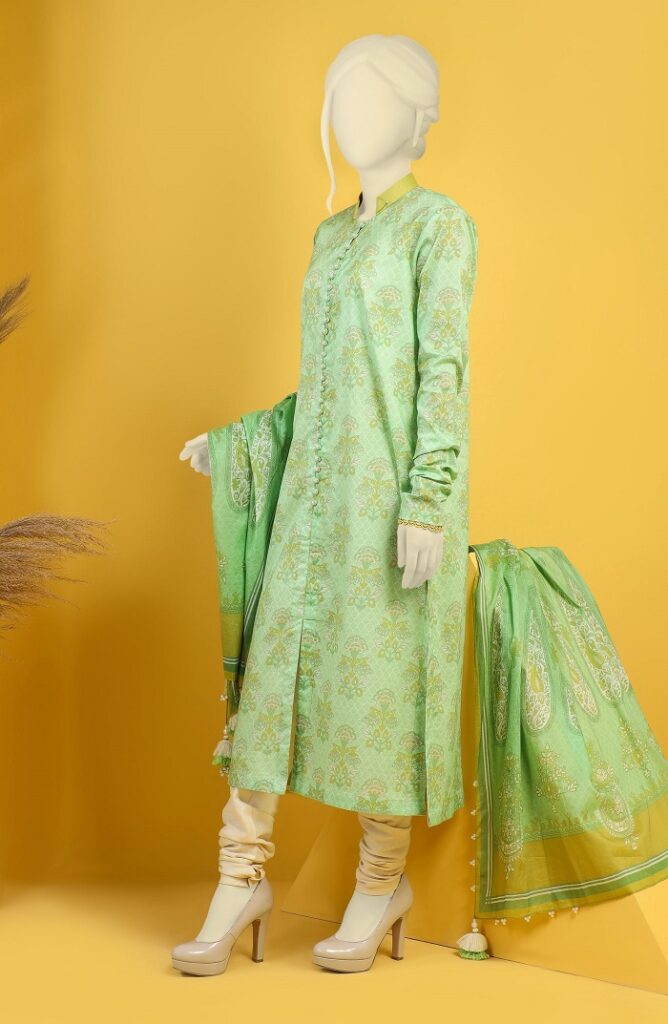 Cambric green pre-winter unstitched 3piece suit PKR:3,090 only.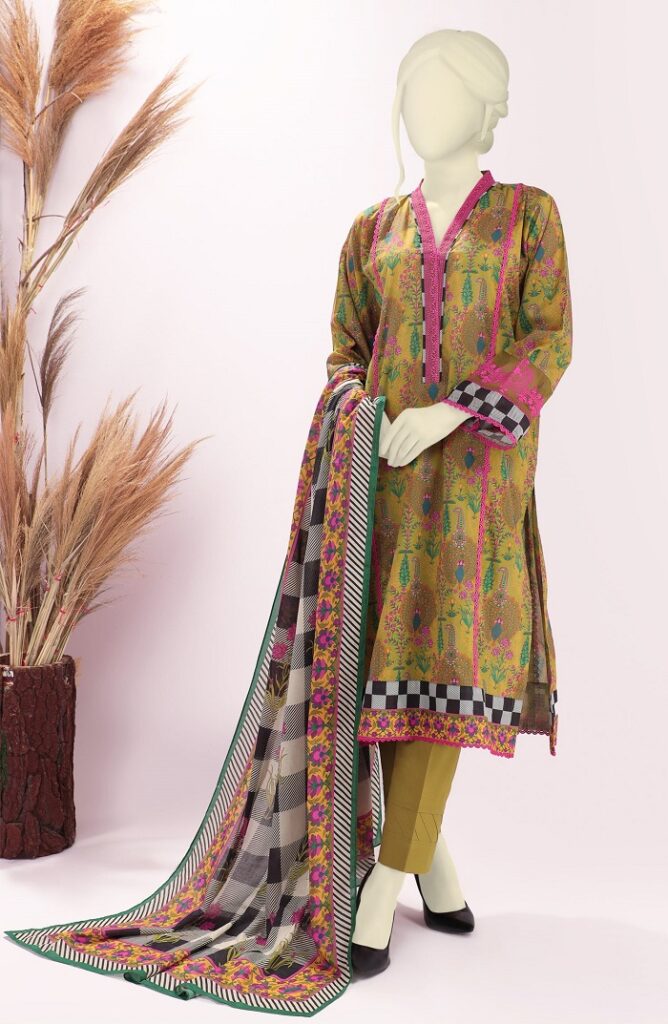 Printed cambric 2piece embroidered unstitched PKR:3,590.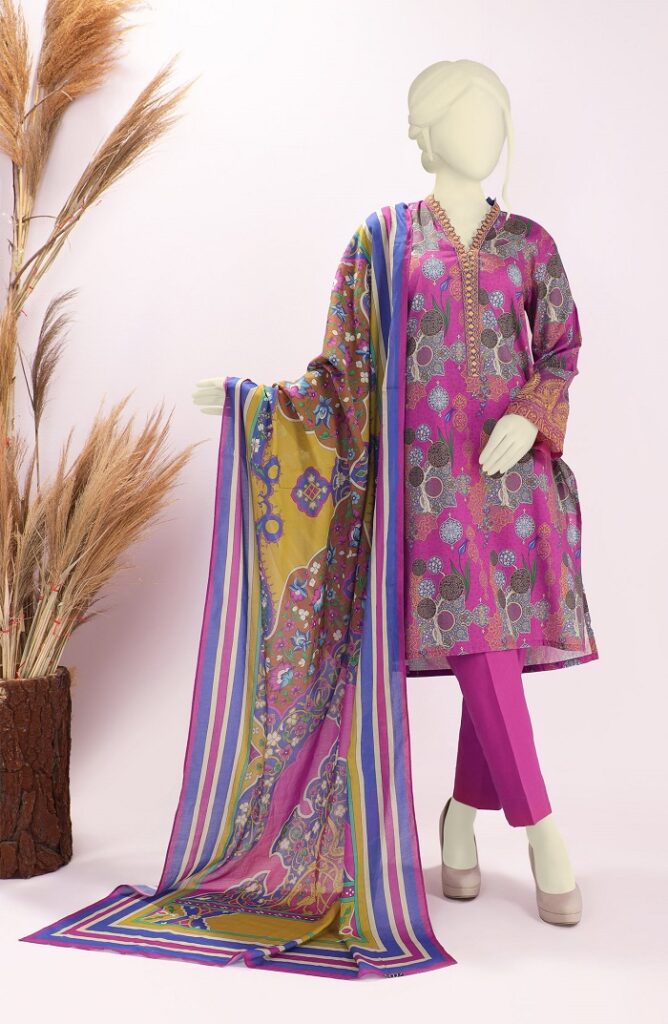 Magenta color winter cambric 3piece unstitched suit for women PKR:3,690.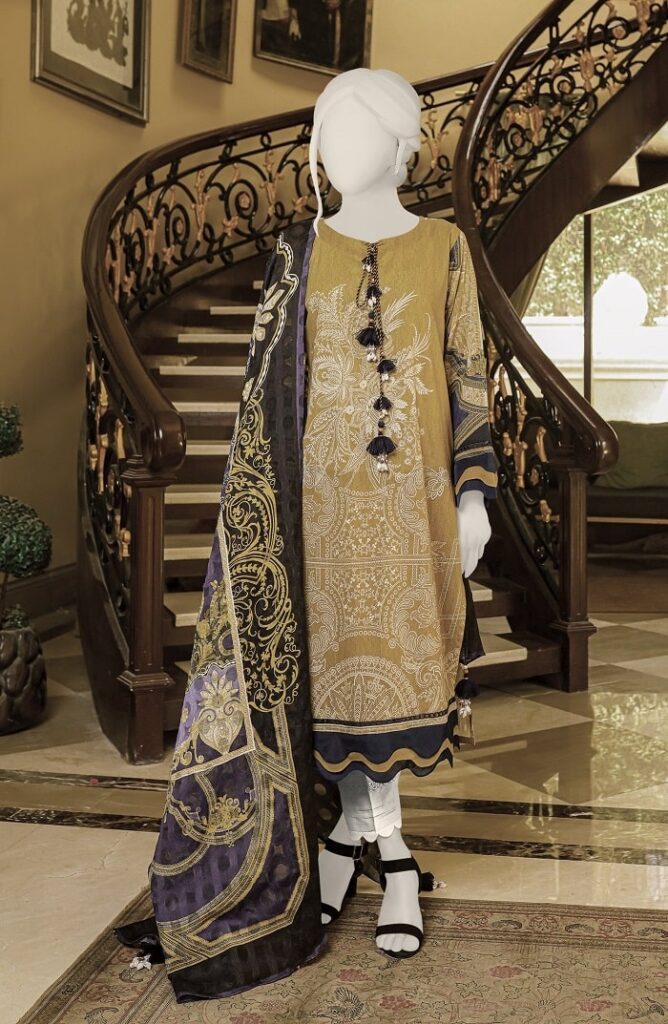 Basic printed lawn unstitched 3piece suit PKR:4,990 PKR:2,994 only.
Black festive wear stitch 3piece suit for women PKR:15,990 PKR:9,594 only.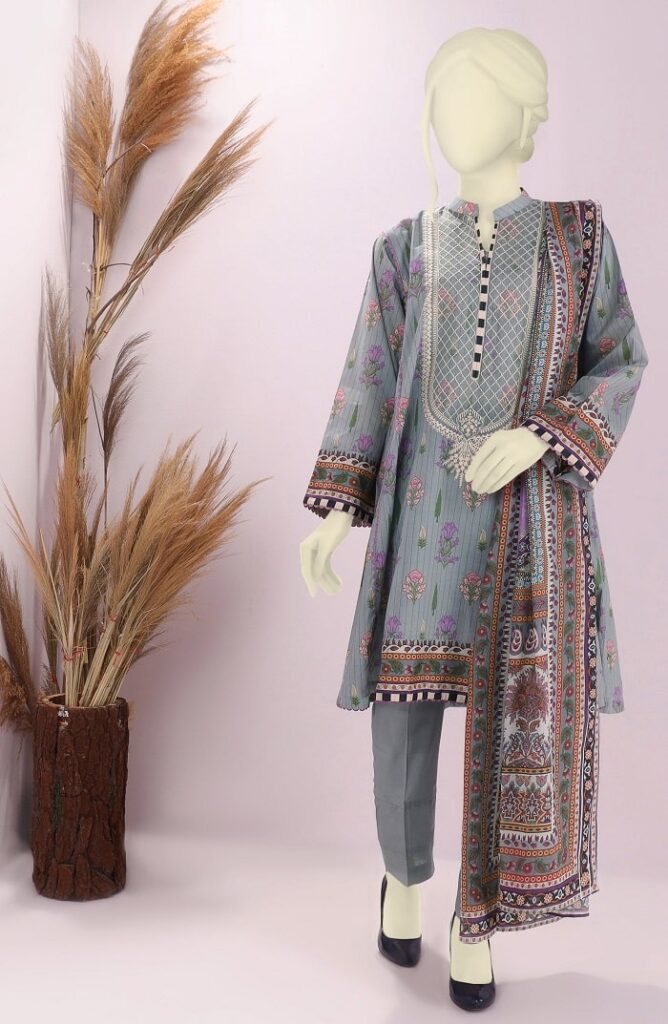 A-line embroidered digital printed lawn 3piece suit PKR:6,290 PKR:5,032.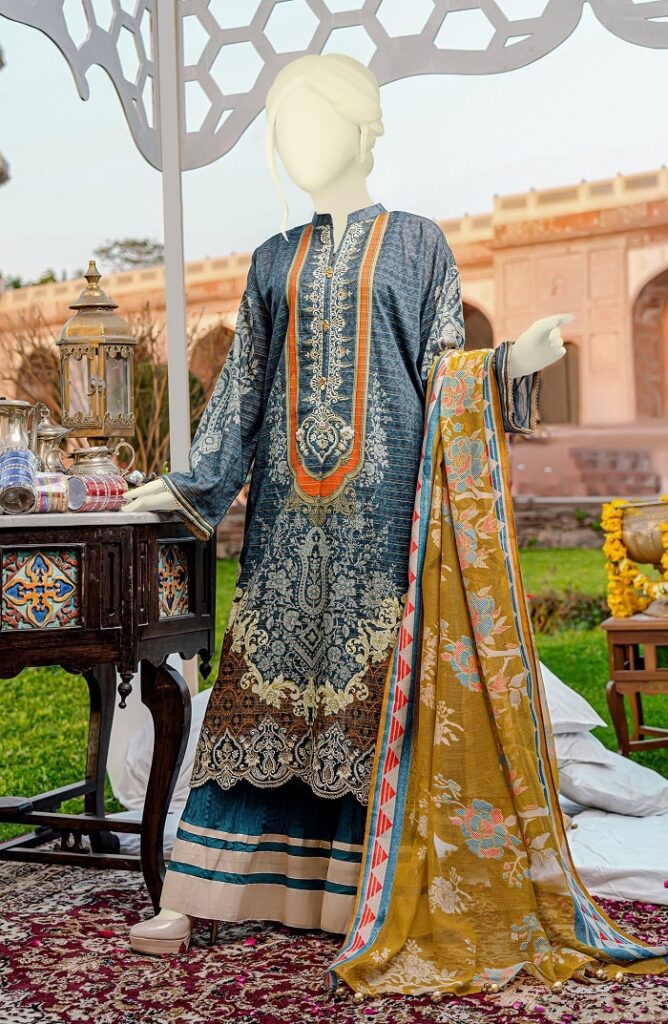 Elira 3piece unstitched festive wear suit PKR:6,790 PKR:4,074.
Mtj Summer Unstitched Collection 2023 for Women
Mtj brand launch its spring-summer un-stitch lawn collection for women's wear. This lawn summer collection is best for all ages of women. If you are looking best summer cultural outfits in Pakistan, then mtj is the perfect brand to find quality fabrics at reasonable prices. Every year many new designs of unstitched fabrics are launched by the Moulana Tariq Jameel brand.
During the summer season in Pakistan, you can easily find the best lawn-printed dresses at discount prices. Furthermore, all lawn, linen unstitched dresses are eye-catching and available at affordable prices for everyone.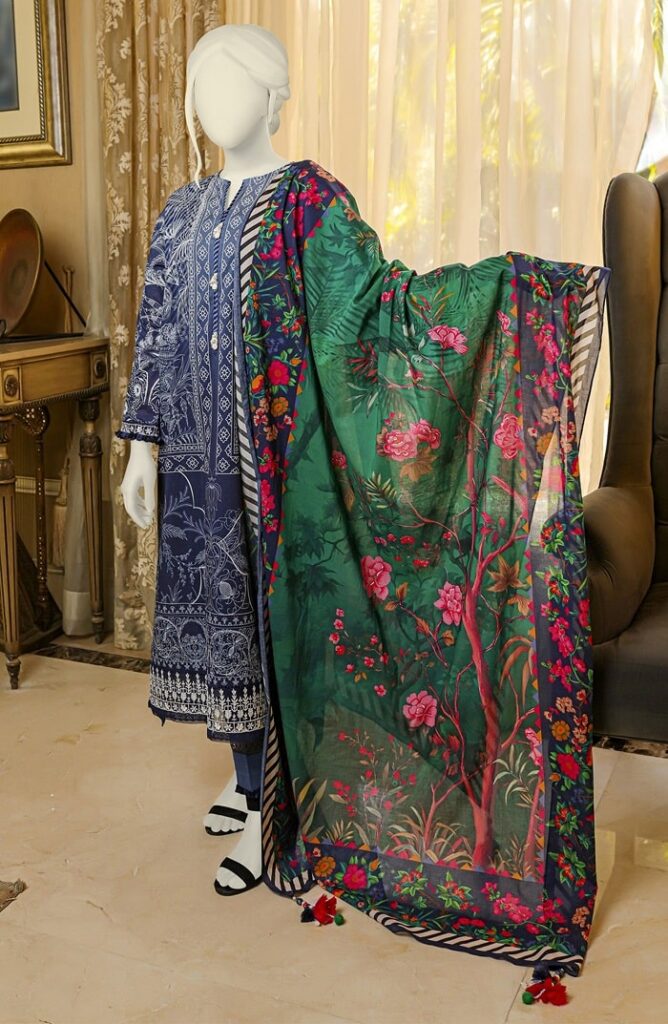 Stylish digital print embroidered lawn 3 pieces unstitched PKR:5290 Only.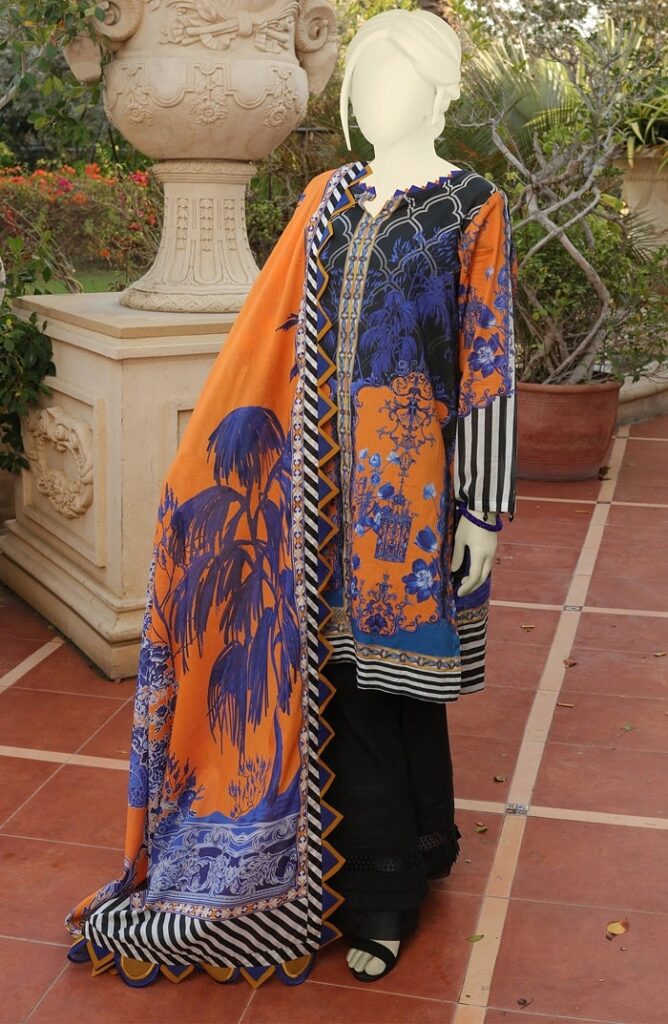 summer'22 un-stitch print lawn shirt, dupatta, and trouser for Rupees:2890 Only.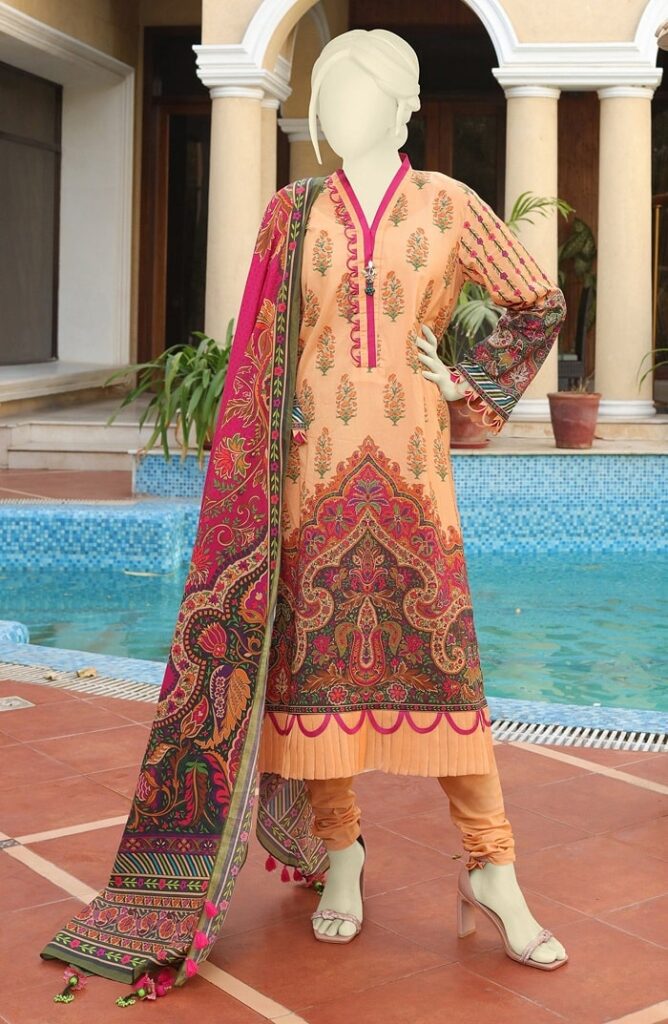 3Piece Un-stitched Lawn PKR:5290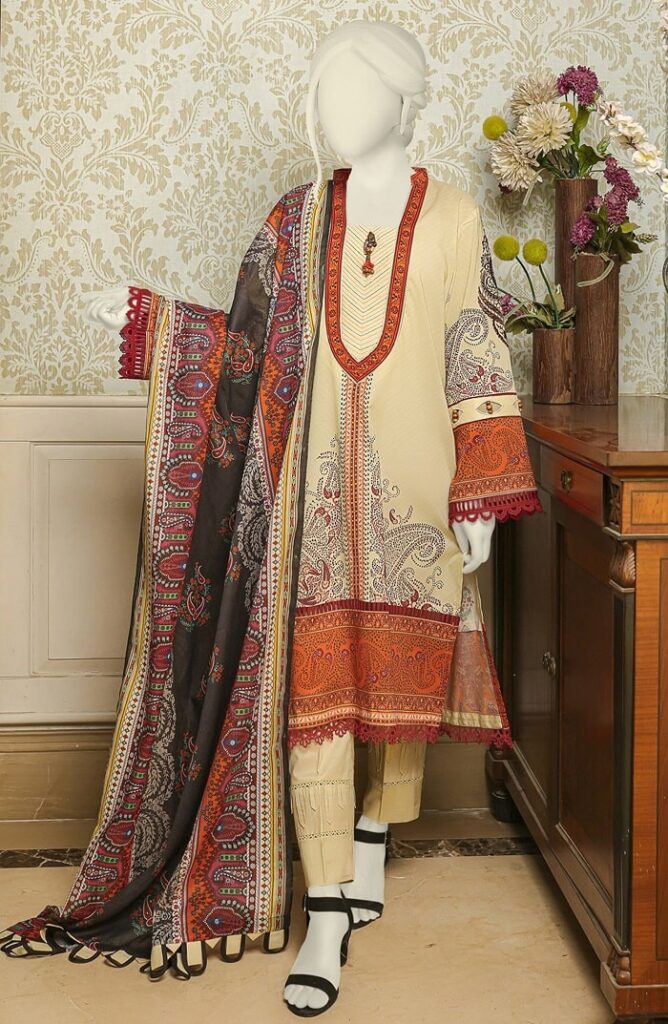 Embroidered Digital Printed Lawn 3piece suit PKR:4990 Only.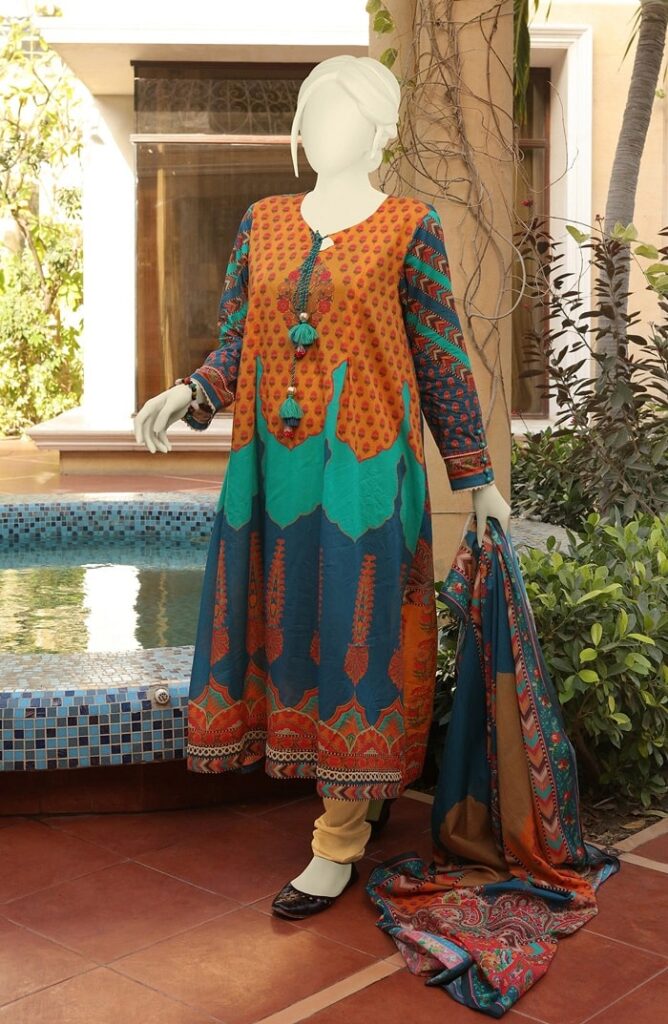 Basic digital print lawn three-piece suit for women PKR:3390 Only.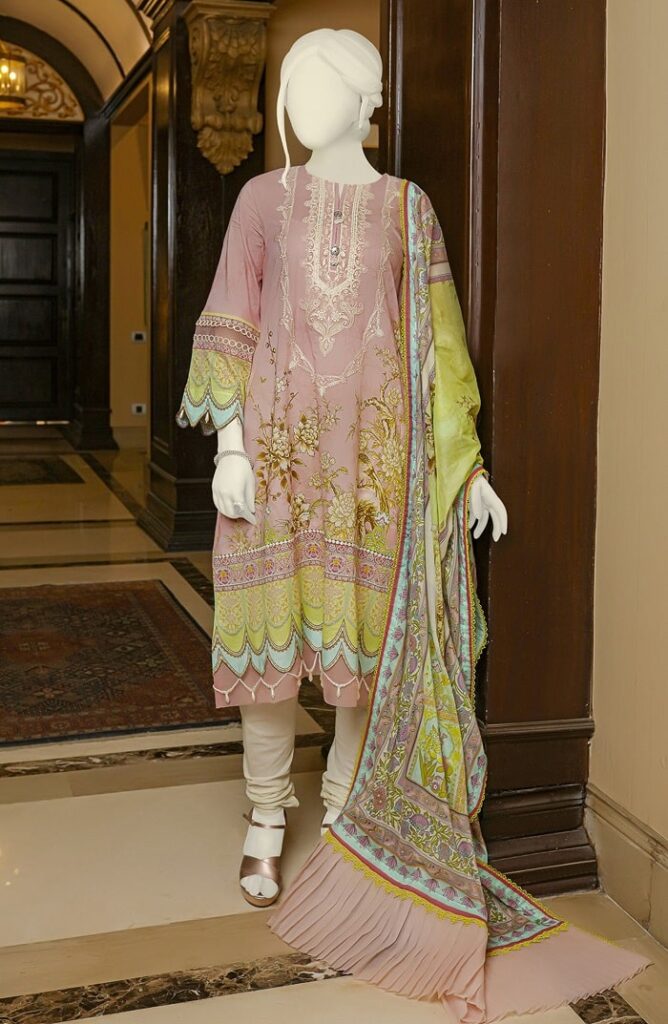 Lovely tea pink color printed lawn un-stitch suit 3pc PKR:5290.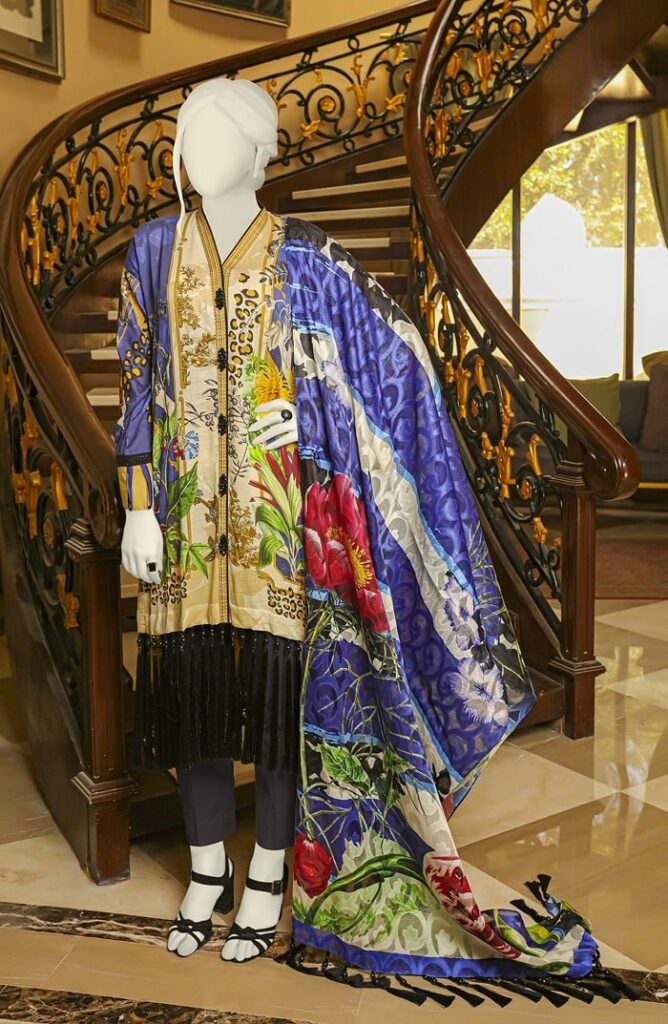 Three-Piece Printed Unstitched Multi-color lawn suit PKR:4590 Only.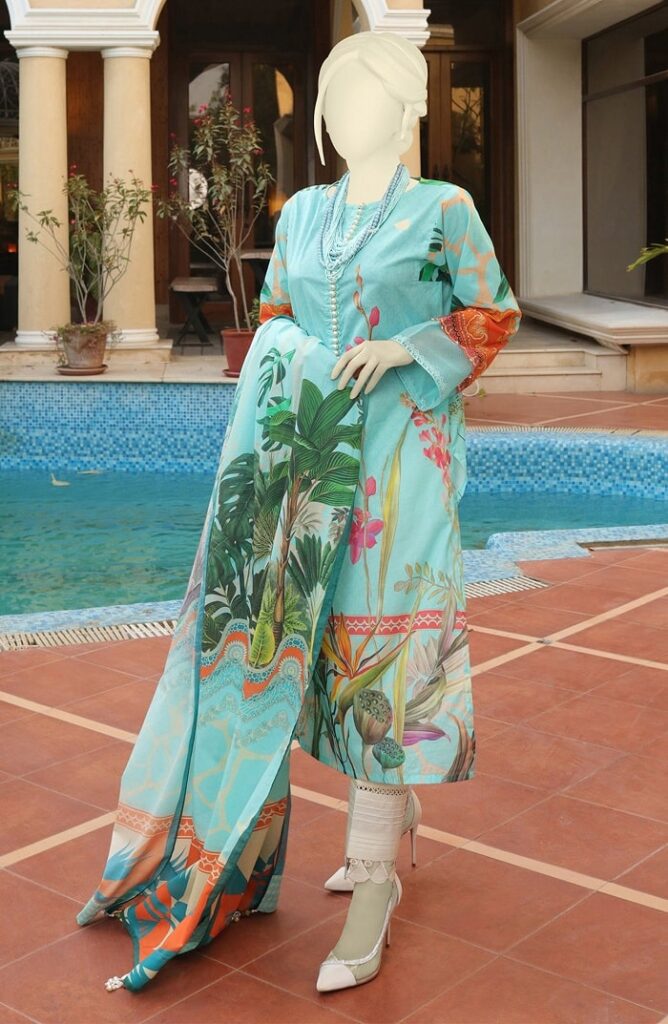 Sky blue summer'22 Mtj Lawn Suit for basic look PKR:3390 Only.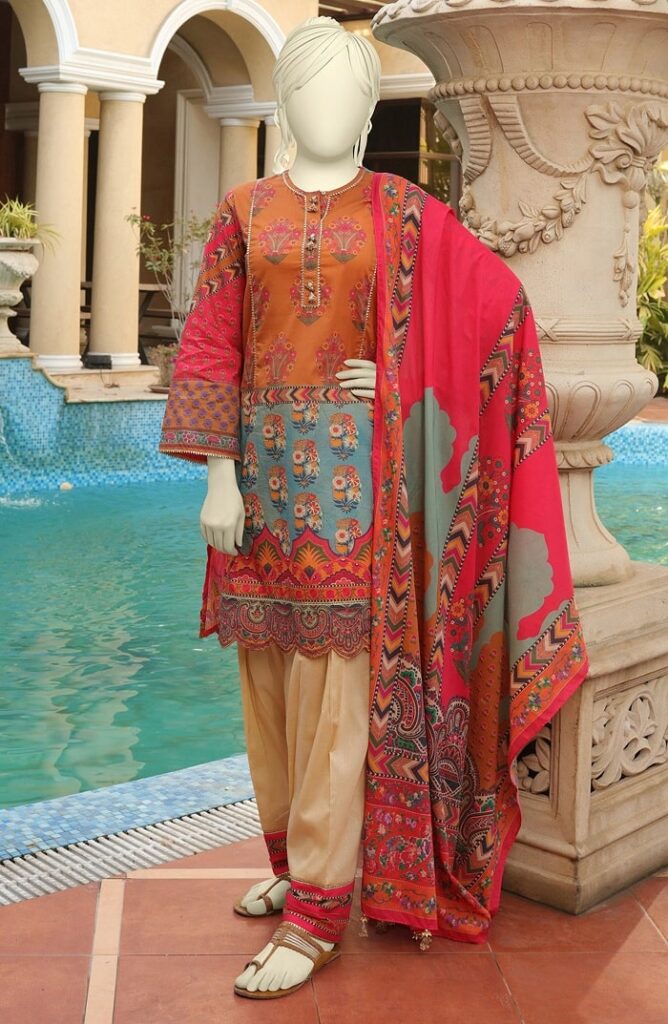 Unstitched Lawn 3PC PKR:3390 Only.
PKR:5290 Only.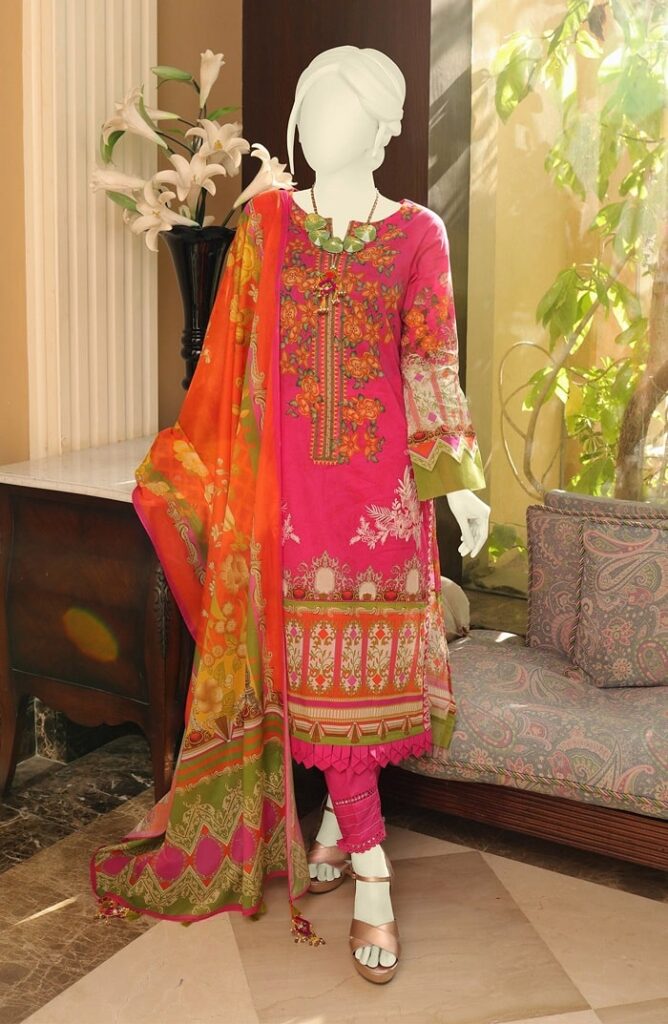 Floral Printed Lawn 3P Un-stitch Suit by Mtj Brand For Rupees:4990 Only.
Ready to Wear Summer Collection for Women
Well, many Pakistani women like to wear kurtas and ready-to-wear dresses. Therefore, if you find some new designs ready to wear lawn dresses in Pakistan. Then we recommended you to visit Mtj brand official website and outlet to buy new graceful lawn suits.
In addition, all traditional lawn kurtas is containing natural colors and embroidery designs. These ready-to-wear lawn suits are available for all ages of women. Let's explore and get a new lawn pret suit by MTJ brand 2023.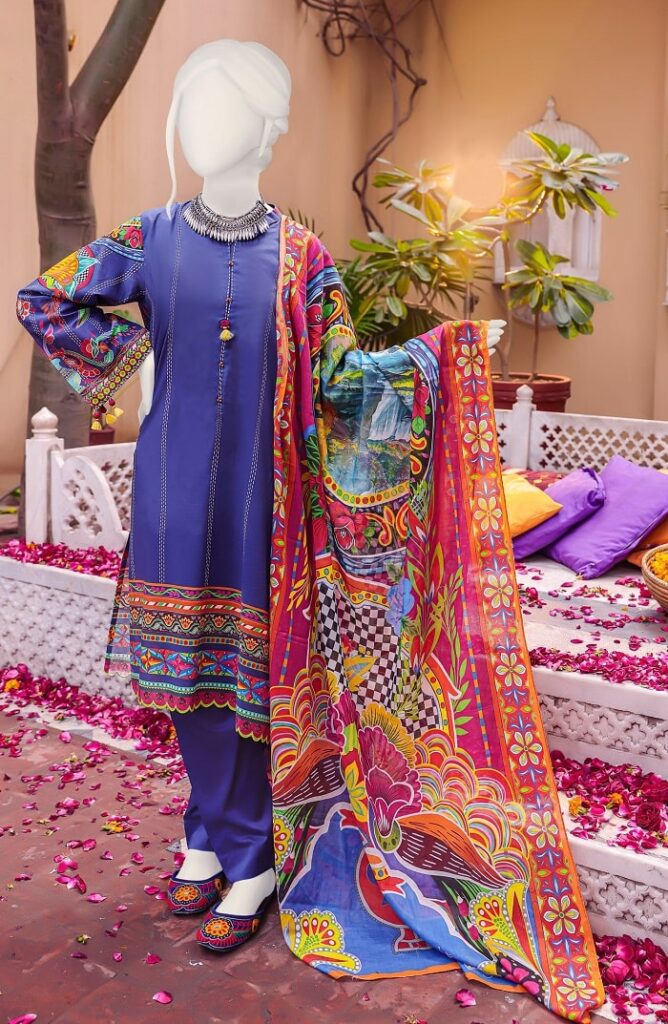 New summer truck art ready to wear lawn 3 piece suit by Mtj Brand for Rupees:5690 Only.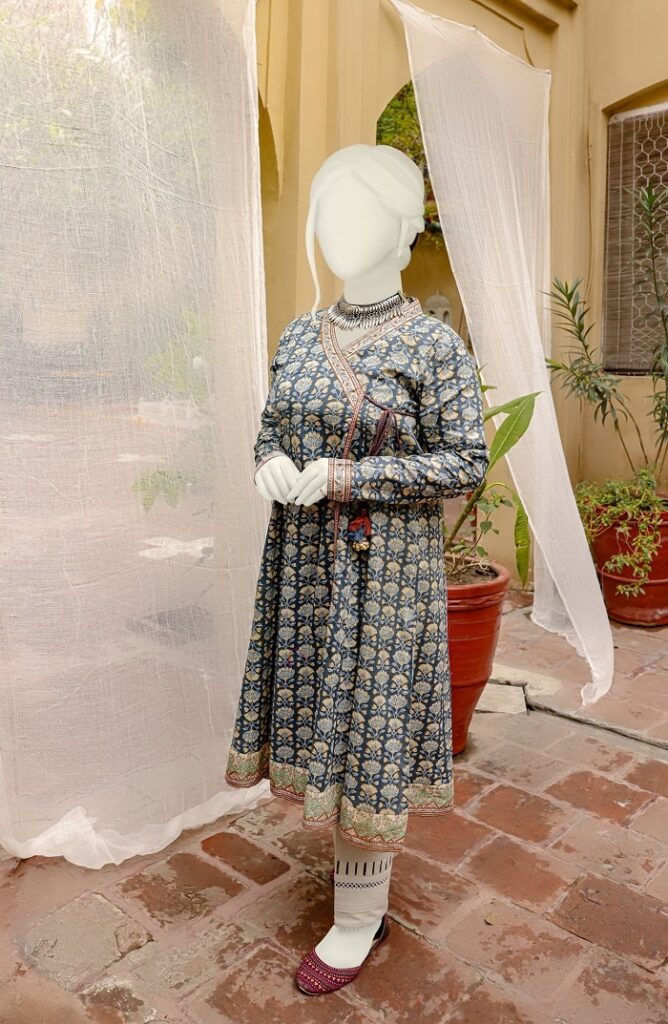 One-Piece Lawn Kurti for Ladies Wear 2890 Only.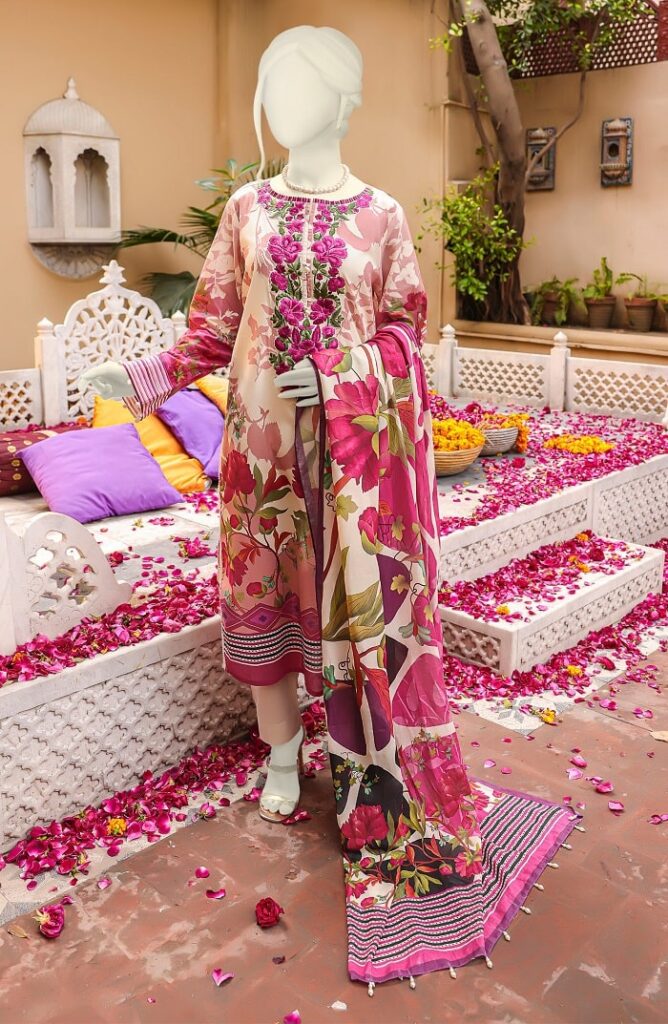 Fairy meadow stitched 3 piece suit Rupees:6490.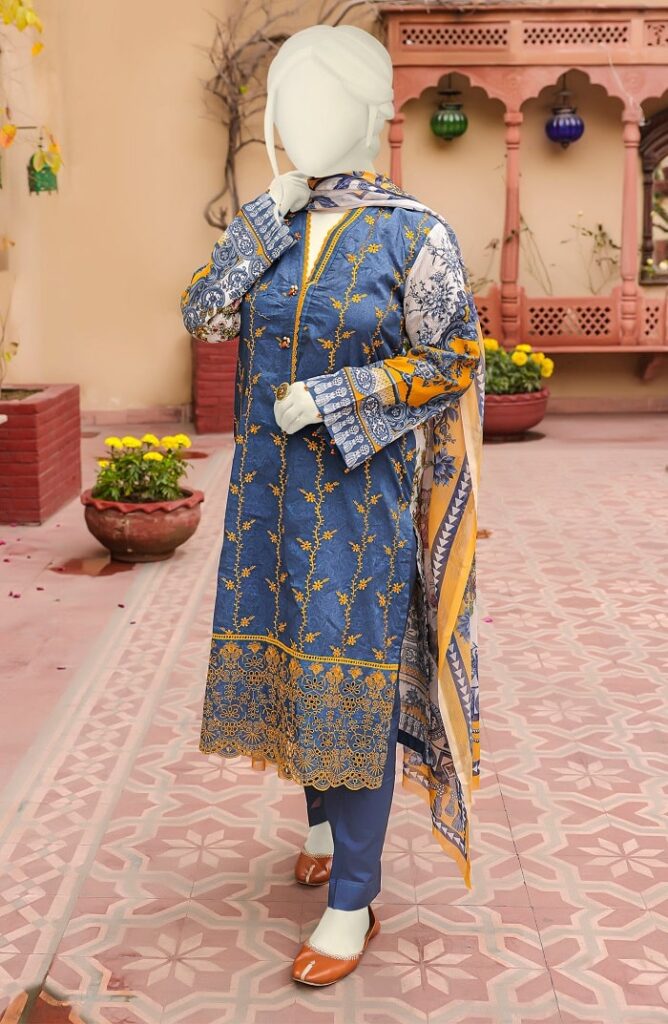 Rupees:6990.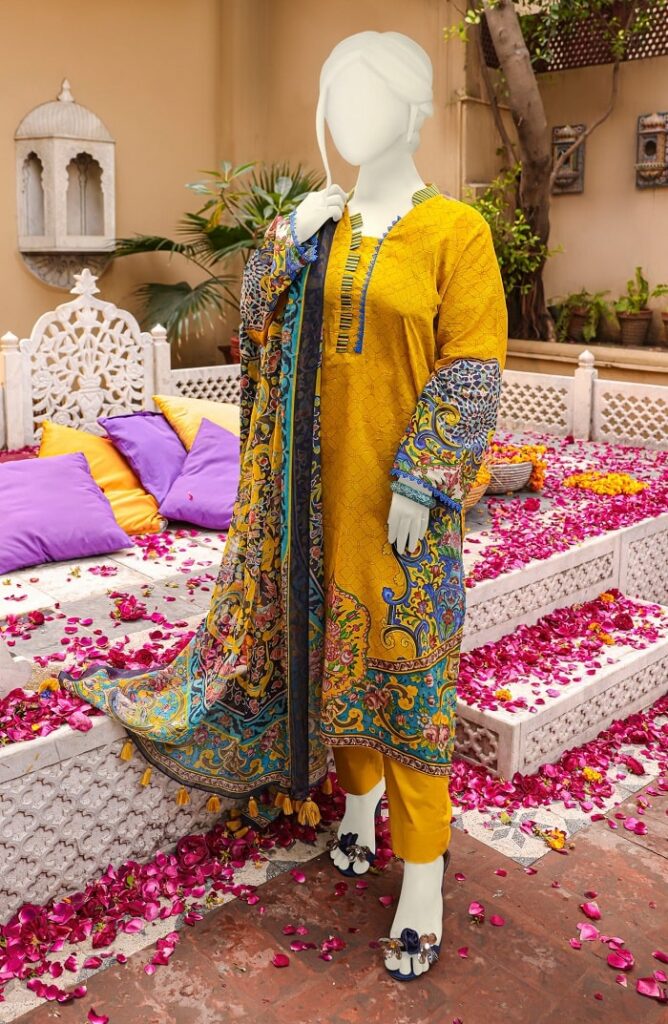 Summer'22 stitch two-piece suit Rupees:5790 Only.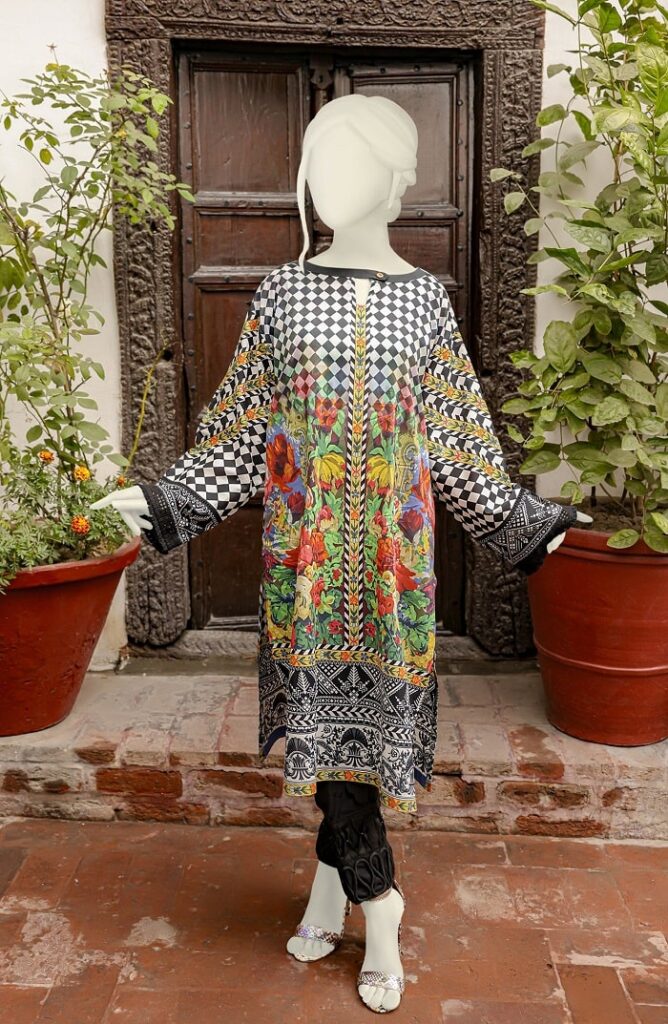 Rupees:2890 Only.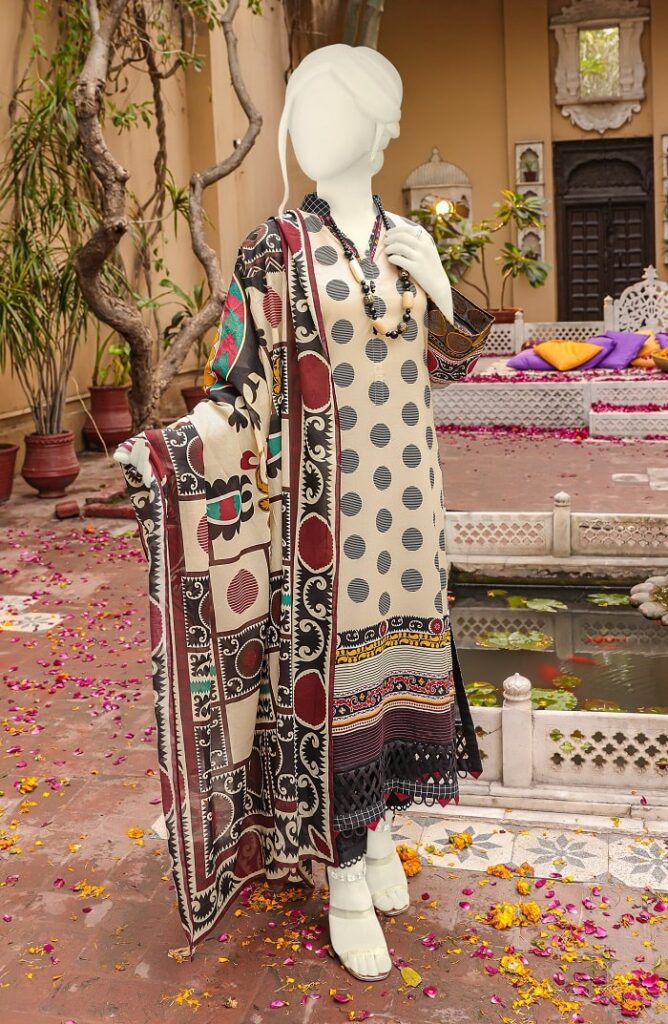 Ready to wear lawn 3 piece suit for ladies wear Rupees:6490.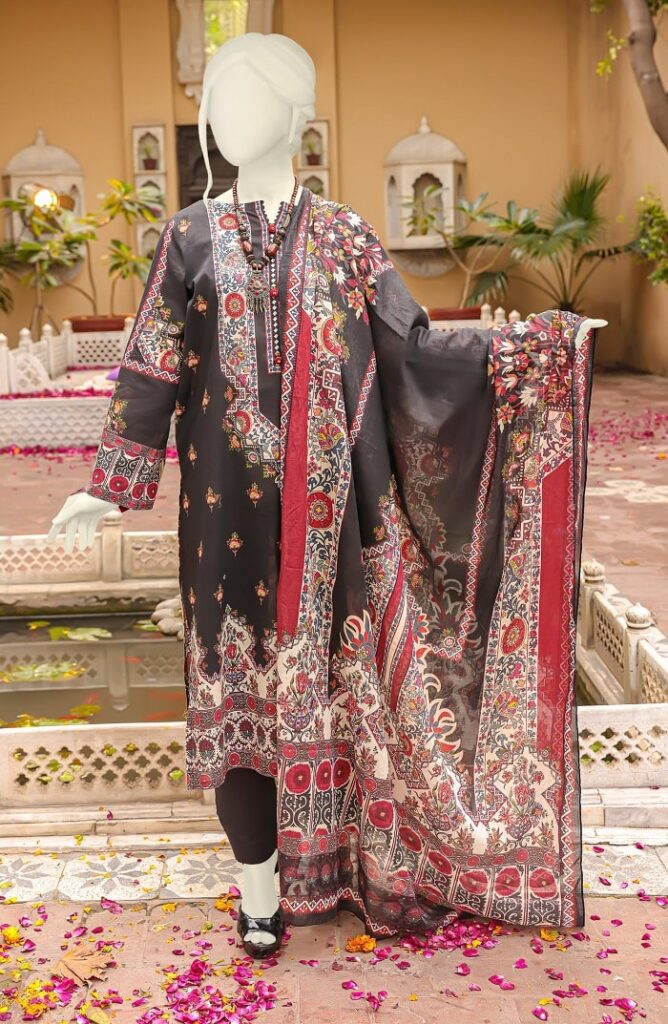 Mtj summer lawn stitched suit Rupees:5690.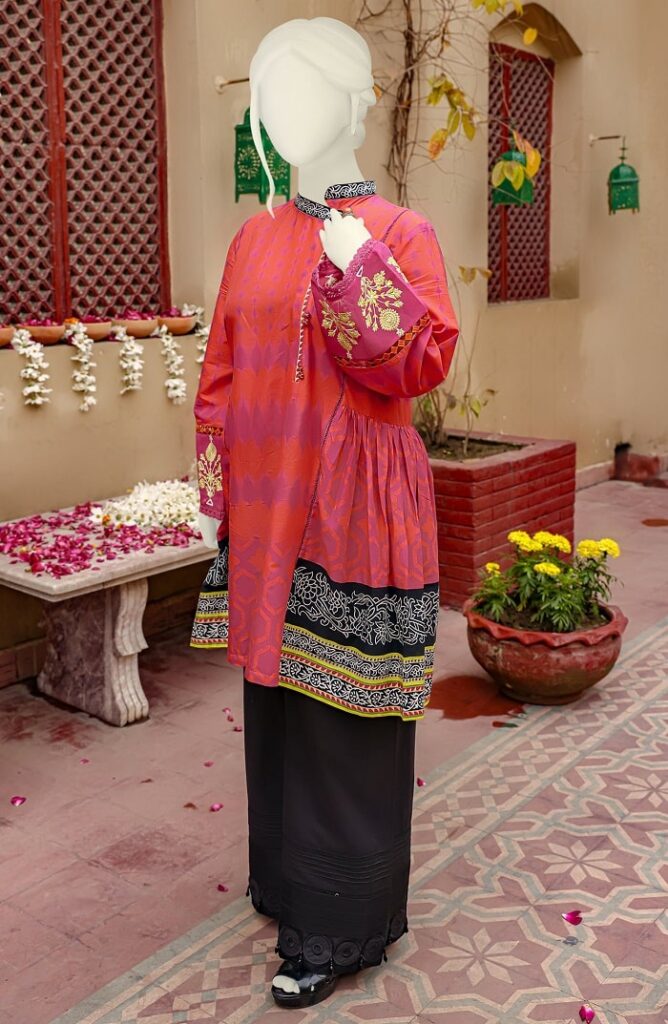 Pink color Lawn One Piece Kurti for Women Rupees:3390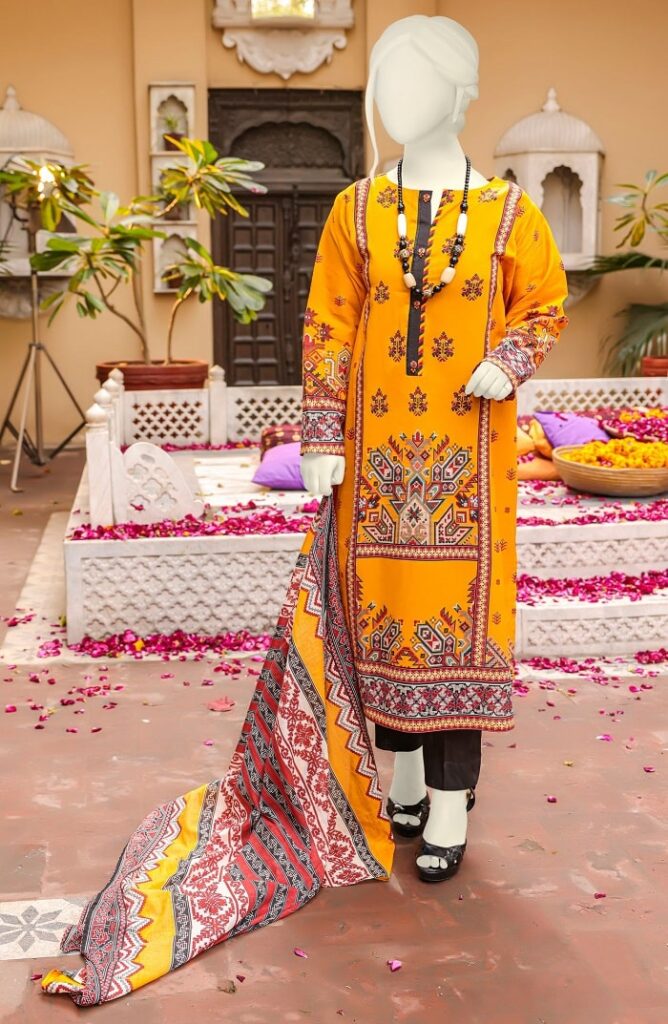 Yellow color Riwayat ready to wear suit Rupees:5690.
Menswear Summer Collection
Men are no less fashionable than women. Therefore, maintain your fashionable look with this stylish category of classic summer look outfits by Mtj brand. This year brand provides unique shalwar kameez outfits at discount prices.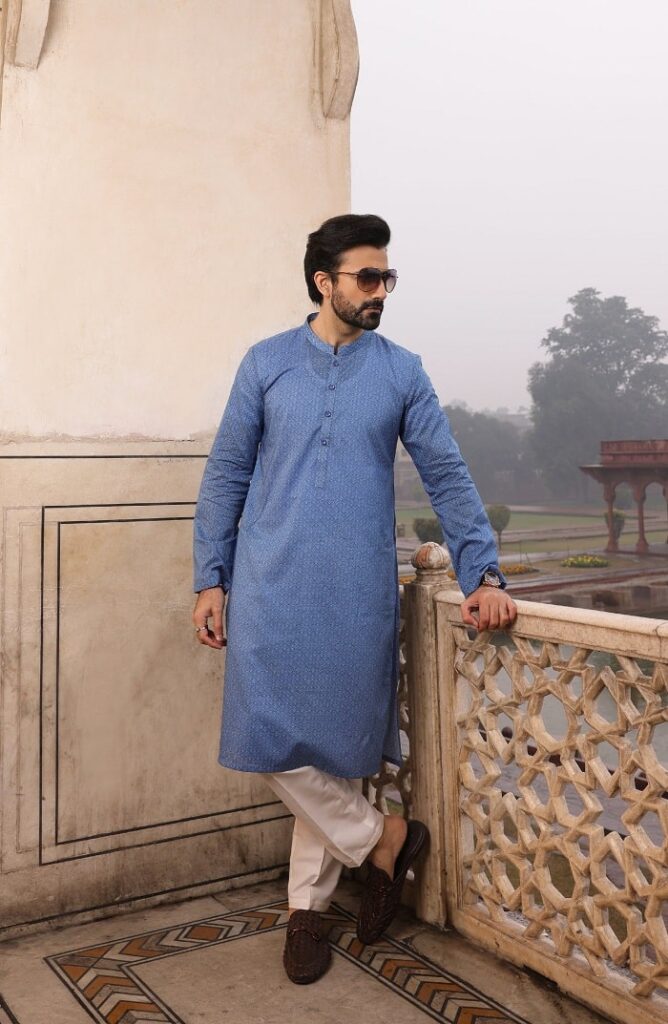 Printed blue color Men's wear kurta PKR:3290 Only.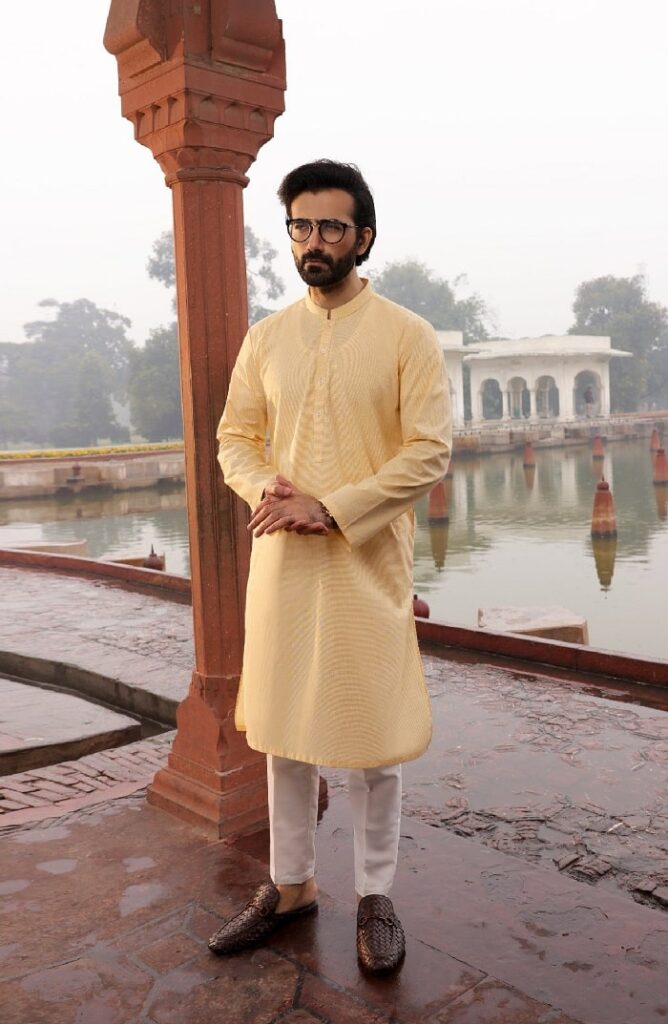 Stylish yellow color men kurta PKR:2590.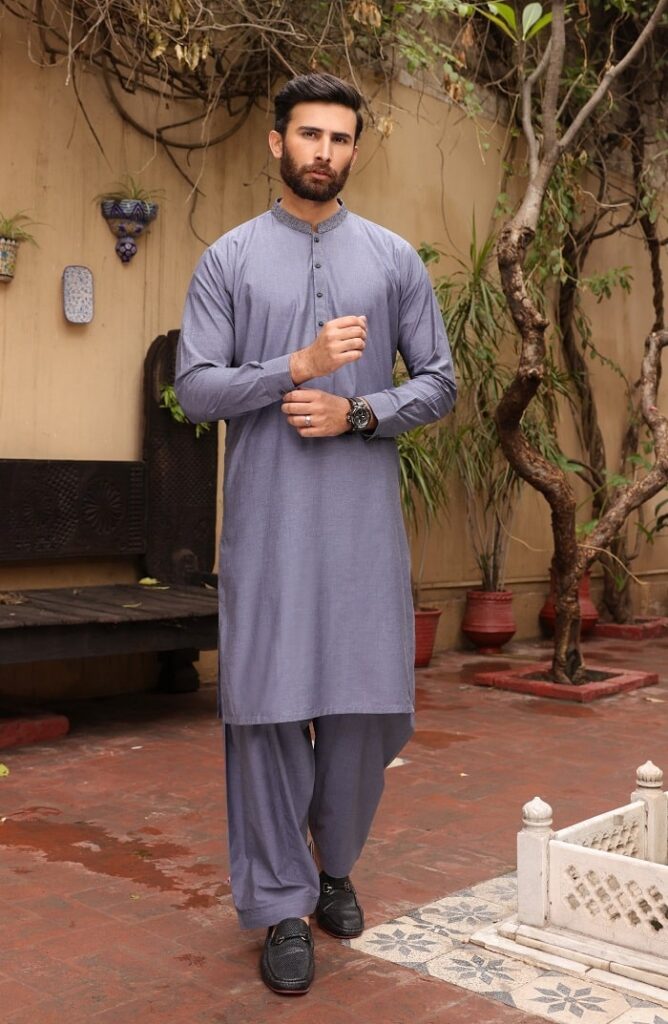 Blue color embroidered kameez shalwar for summer'23 PKR:4990 Only.
PKR:3290 Casual wear cream color kameez shalwar for Men's.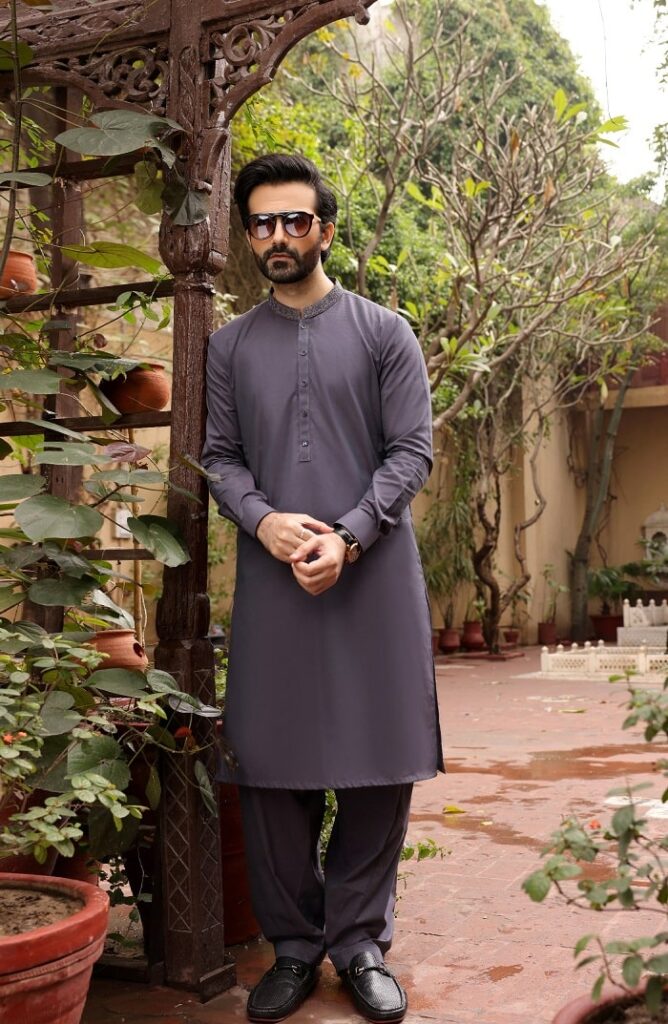 Men casual purple color lawn kameez shalwar for Rupees:4990 Only.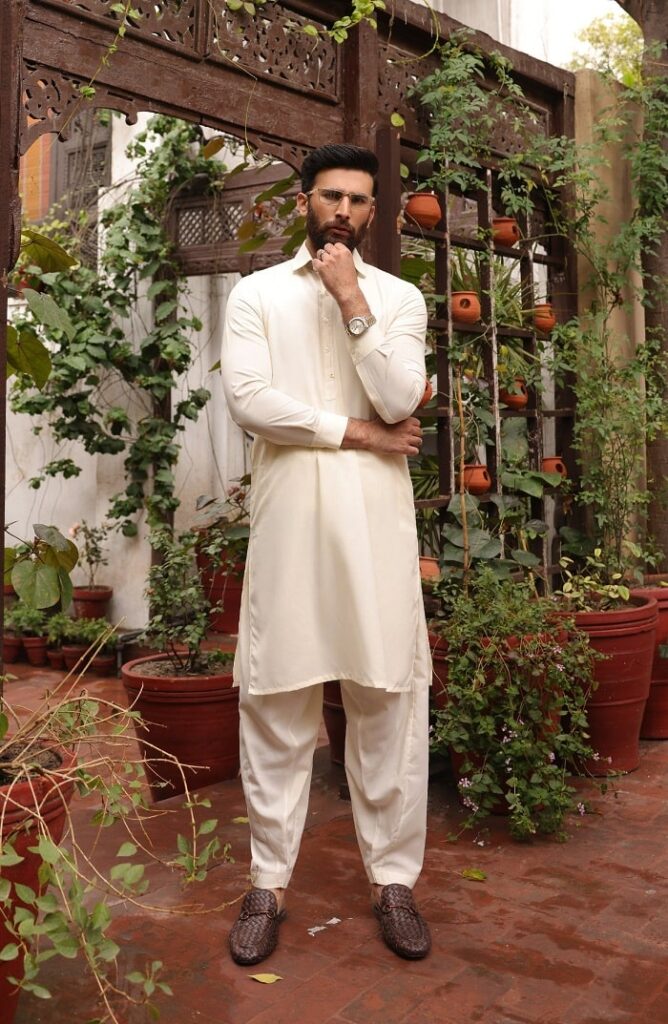 Cream Kameez shalwar PKR:4490 Only.
Maulana Tariq Jameel Brand
The Pakistani fashion industry has limited fashion brands having top-class categories. We wish the Maulana brand will become top-class in whole Pakistan due to its incredible popularity. MTJ has become a trend on Google for the last few days after resource confirmation.
On social media Twitter official account of Maulana Tariq Jameel, resources have conformed to the launching of a new clothing brand in the name of Maulana. The popularity and excitement of the brand are increasing just after official confirmation because there are millions of fans and followers of Maulana in the whole world including Pakistan.

Maulana Tariq Jameel Brand (MTJ)
The official name of the brand will be the MTJ clothing brand. The short form of the Maulana Tariq Jameel is MTJ hence it has been mentioned on the Twitter account. MTJ is only the first thing that has been revealed till today. Everyone is excited and waiting for the first volume launched by MTJ.
Official Launching Stuff
It has been confirmed by the Twitter account that the brand will offer Shalwar Kameez, Kurta, Sherwani, and other traditional clothing stuff only.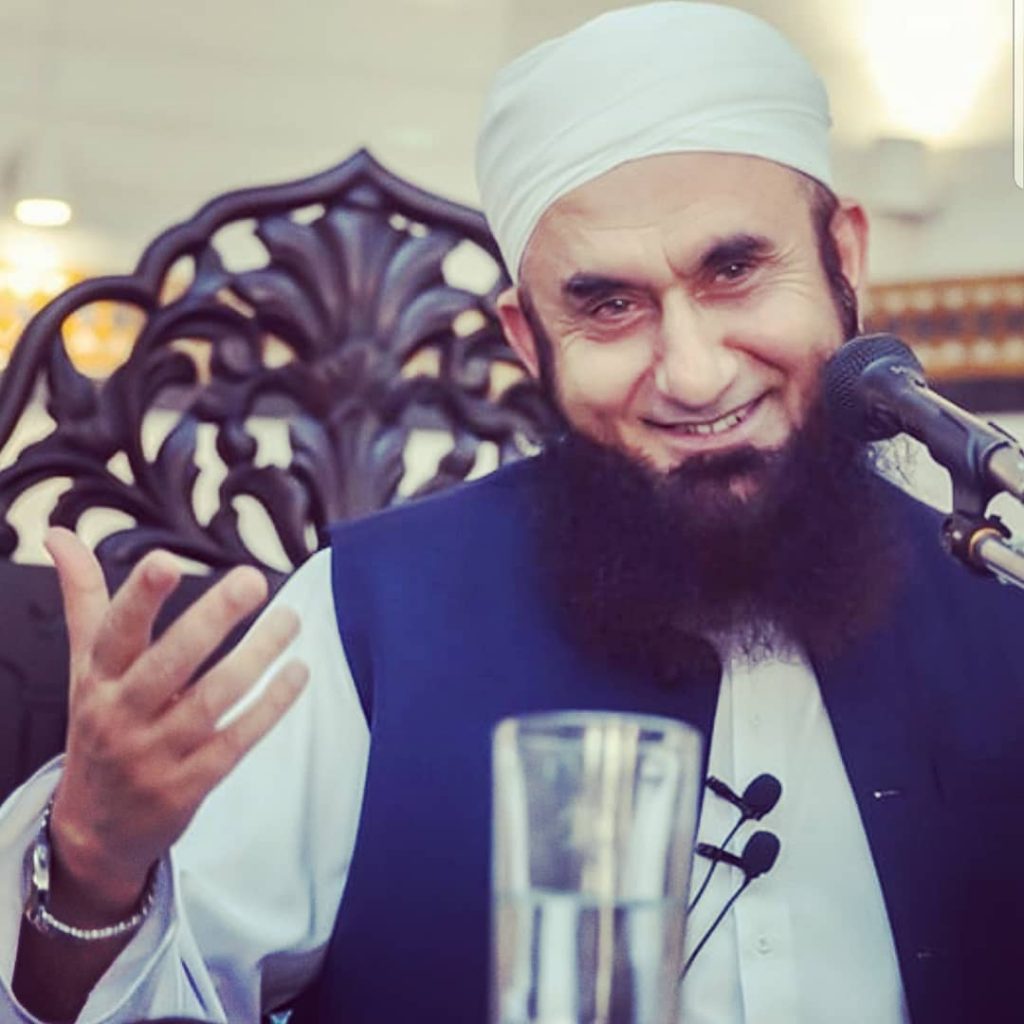 Mtj Mid Summer Sale Collection Flat 25% To 35% Off On All
Here we are sharing the newly launched Mtj (Mulana Tariq Jameel Brand) Mid-Summer Sale. Through this Mtj MD-summer Sale 2023 Collection, you can enjoy a flat 35% off from 13th May 2023. Hurry up guys scroll down this page and enjoy the best outfits for women & men wear outfits in an affordable price range.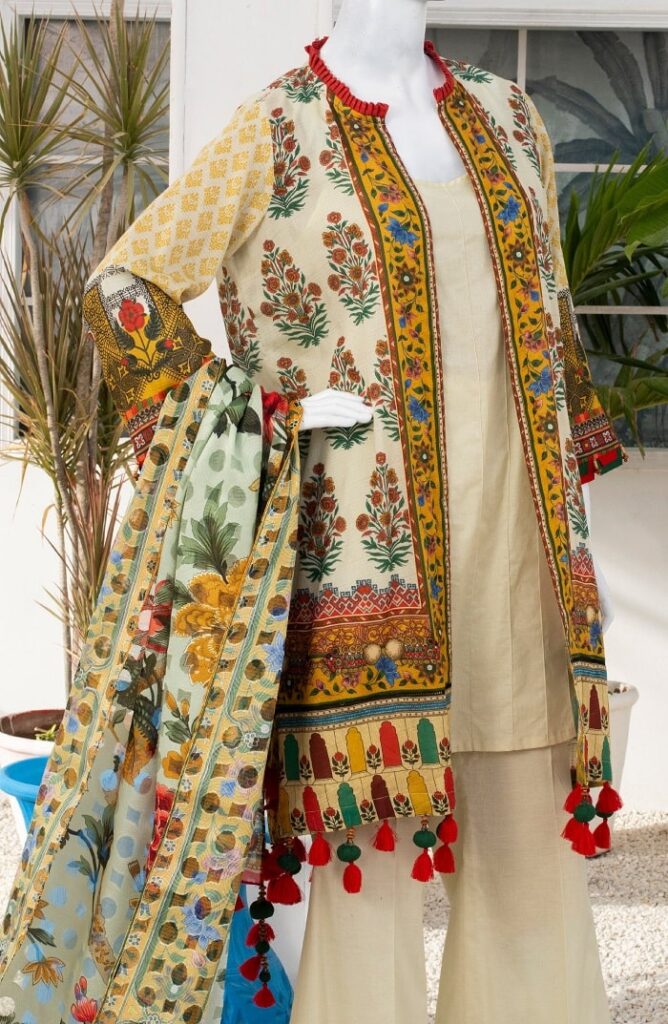 Printed Lawn Shirt with Balochi dupatta and trouser Rs.4,890 Rs.3,179 only.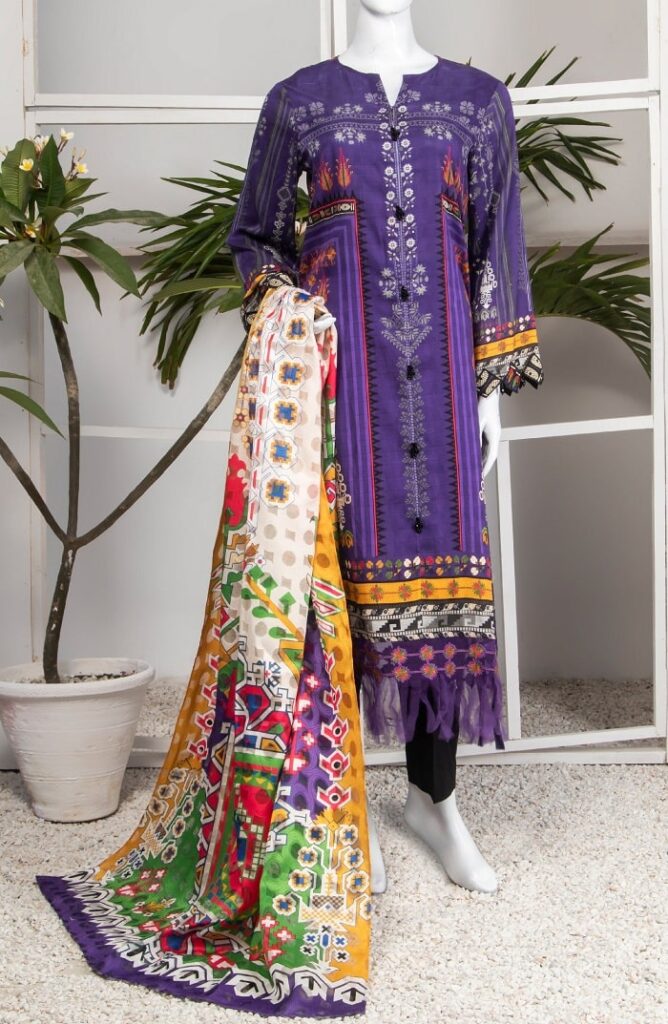 Lawn 3 piece un-stitch suit Rs.4,890 Rs.3,179 only.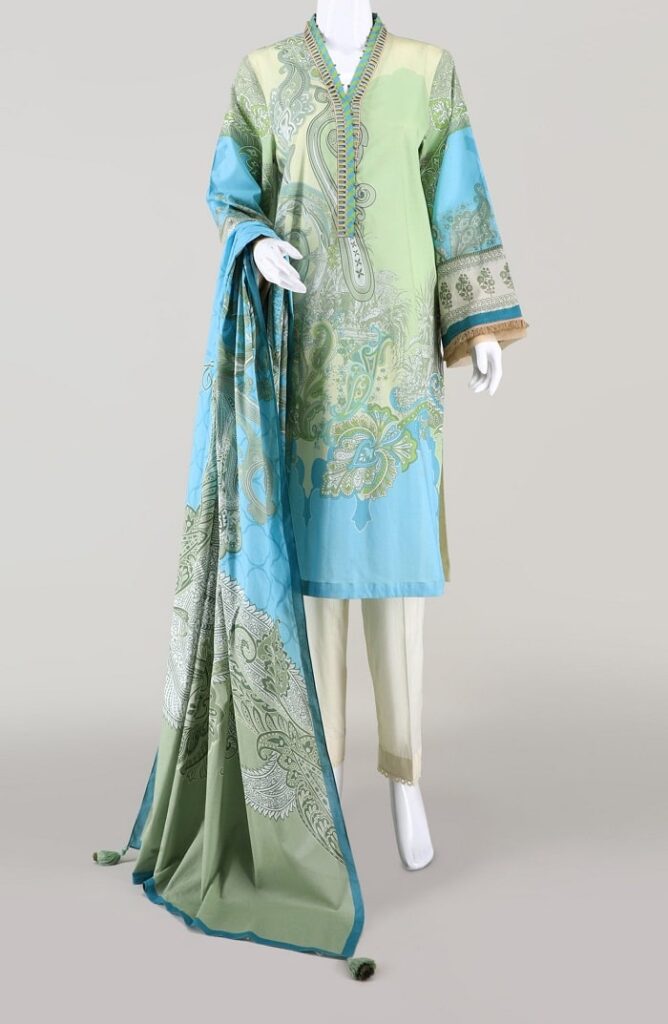 Maghzi neck with silt 3 piece lawn suit for ladies Rs.6,490 Rs.4,219.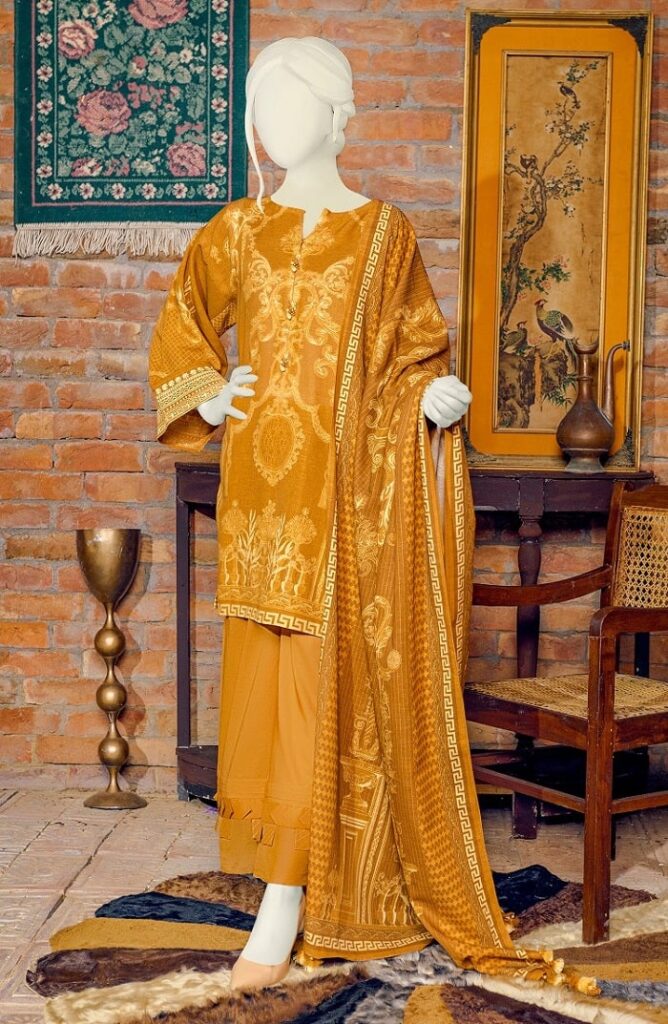 Women embroidered printed khaddar 2pc suit Rs.2,790 Rs.1,814.
Traditional printed one-piece lawn Kurti for young girls Rs.3,290 Rs.2,139.
Mtj Men's Wear Unstitched & Ready To Wear Sale 2023
let's go guy and buy a stylish new men's wear unstitched kameez shalwar and Kurta collection with waistcoats. Mtj brand recently launches his new unstitched gent's suits for men's wear. Enjoy flat 30% off on Mtj Sale 2023 Clearance Collection.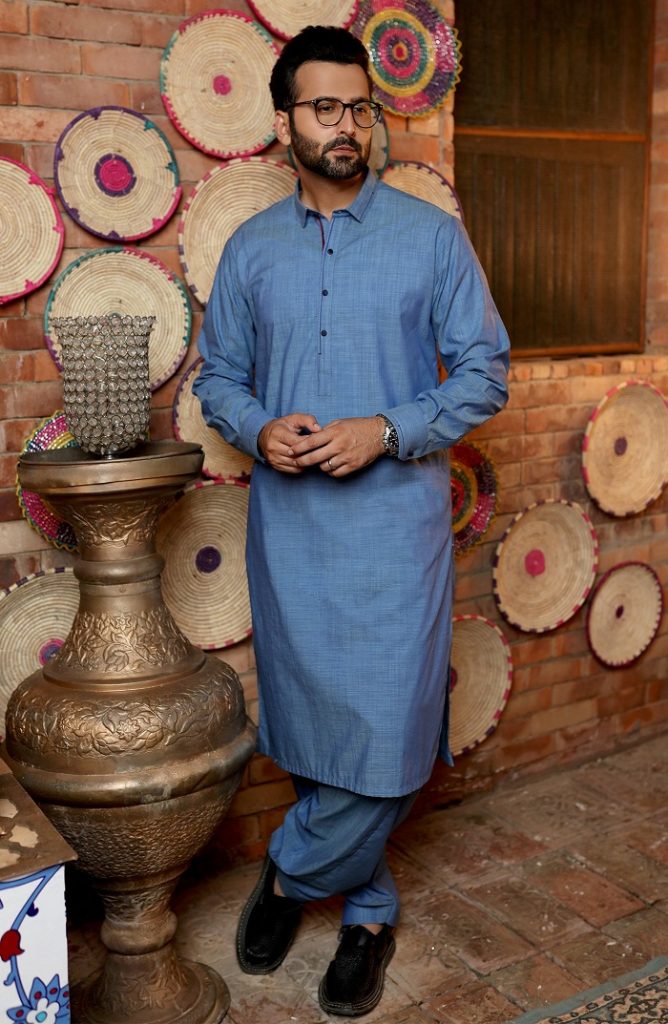 Formal Blue Colour Cotton Kameez Shalwar Embellish With Beautiful manipulation on collar Available Now flat 30% off Price PKR:5990 PKR:4193 Only.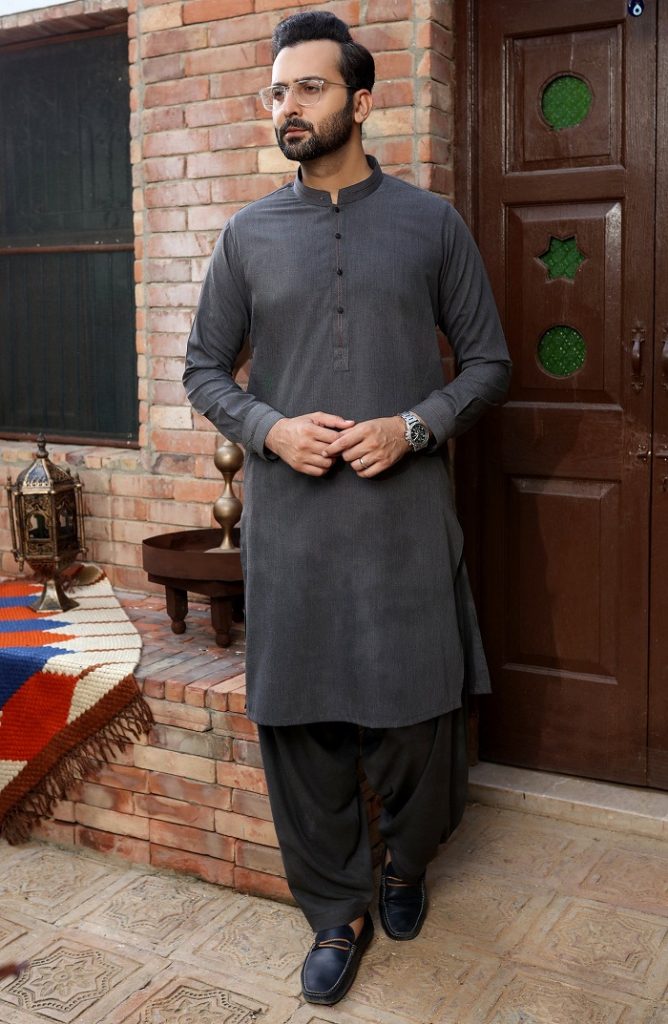 Stylish Wash & Wear charcoal textured kameez shalwar Eyelet designs on collar, placket & Cuffs Available at sale price PKR:4990 PKR:3493.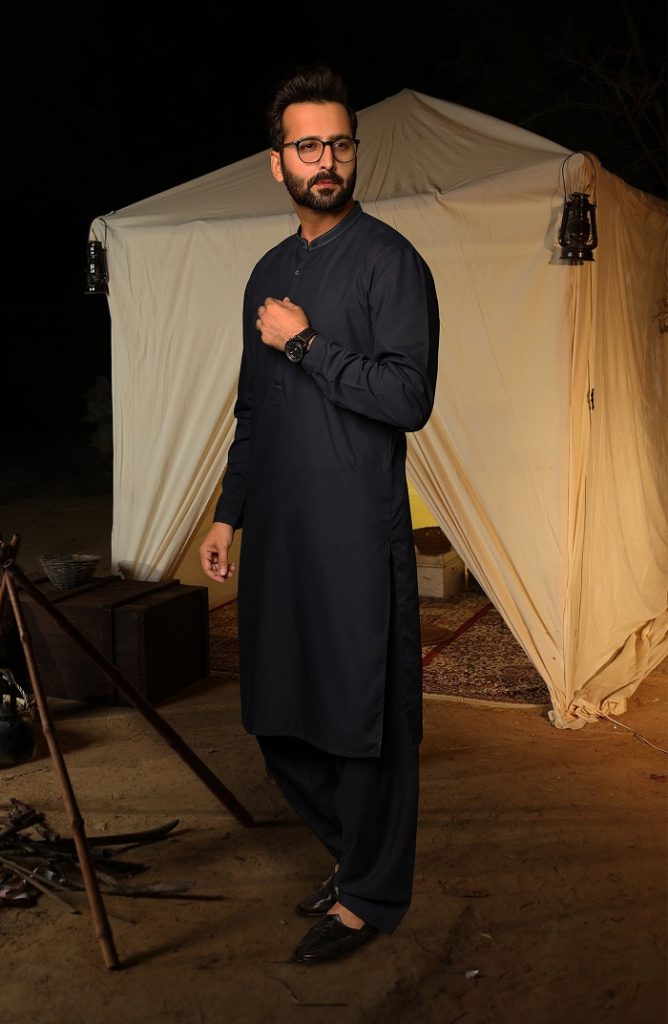 Navy Blue Blended fabric Mtj Men Wear Un-stitch Kameez Shalwar With Unique Designs Available PKR:4290 PKR:3003.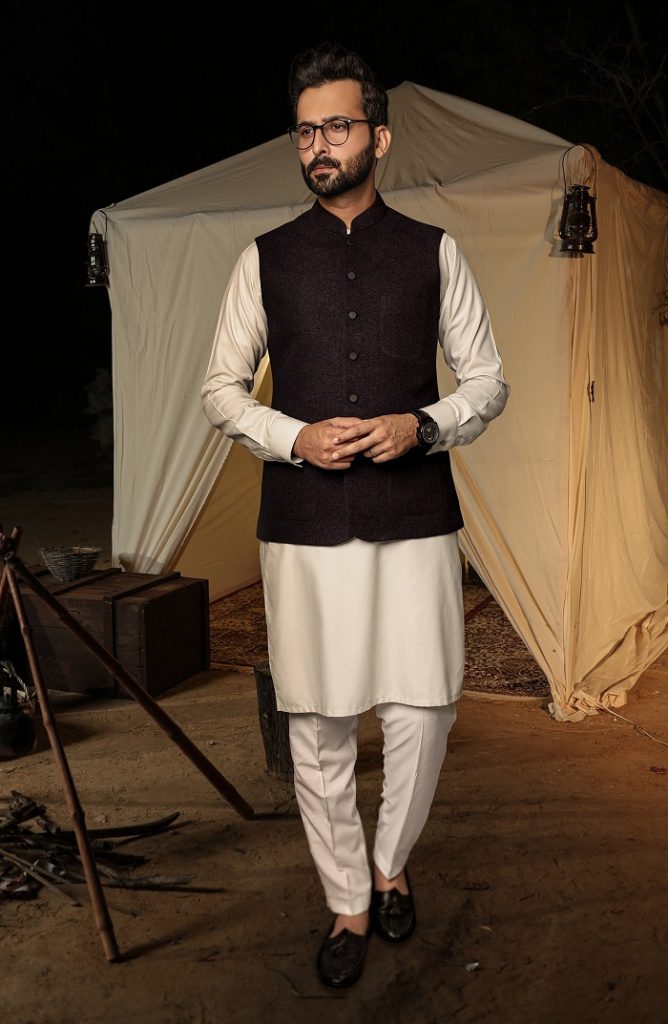 Semi-Formal Wear Stylish Waistcoat in Burgendy Color Available Now Flat 30% Off Prices PKR:6190 PKR:4333 Only.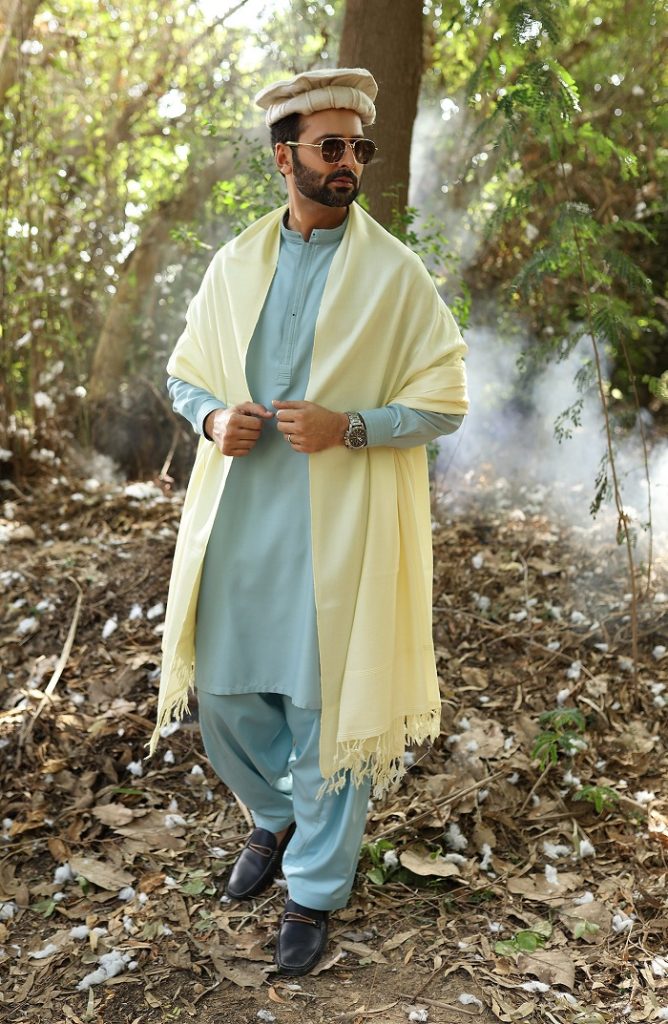 Trendy Off White or Cream Color Shawls for Gent's wear by Mtj Collection 2023 Available PKR:4990 PKR:3493.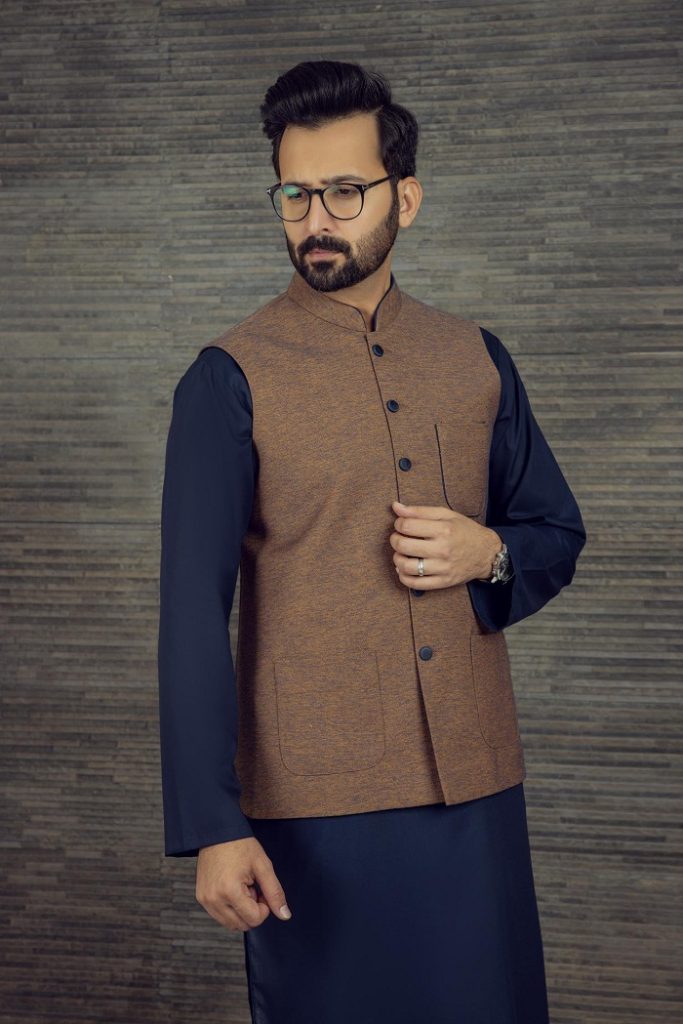 Brown Colour Semi Formal Wear Waistcoat for men's wear available at sale prices PKR:6290 PKR:4403 Only.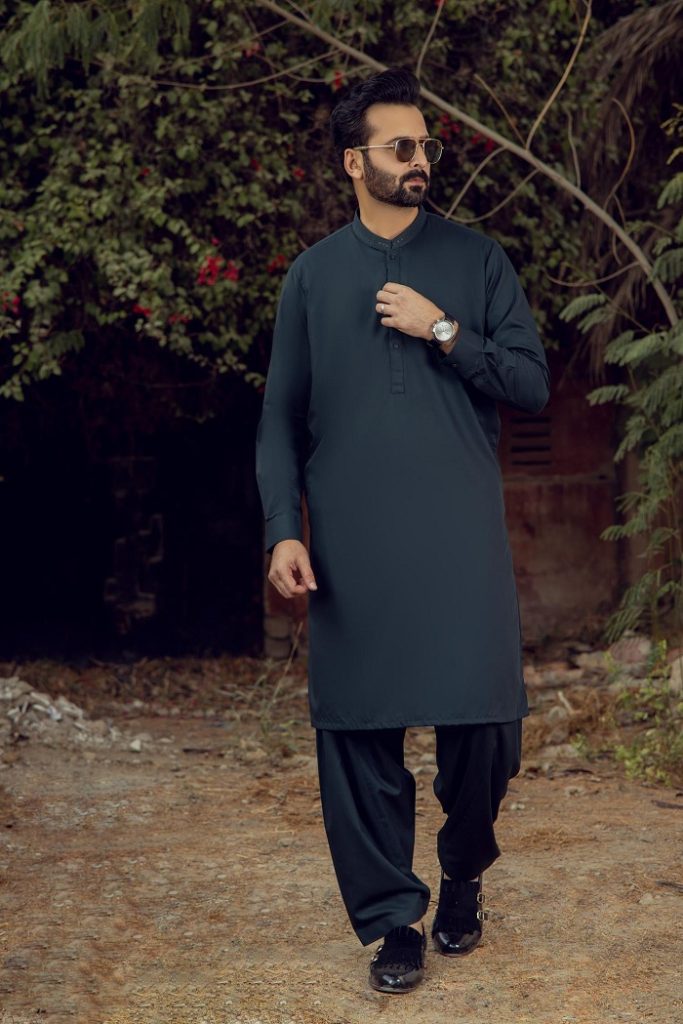 Stylish Green Color Men Semi Formal Wear Kameez Shalwar Available PKR:5490 PKR:3843 Only.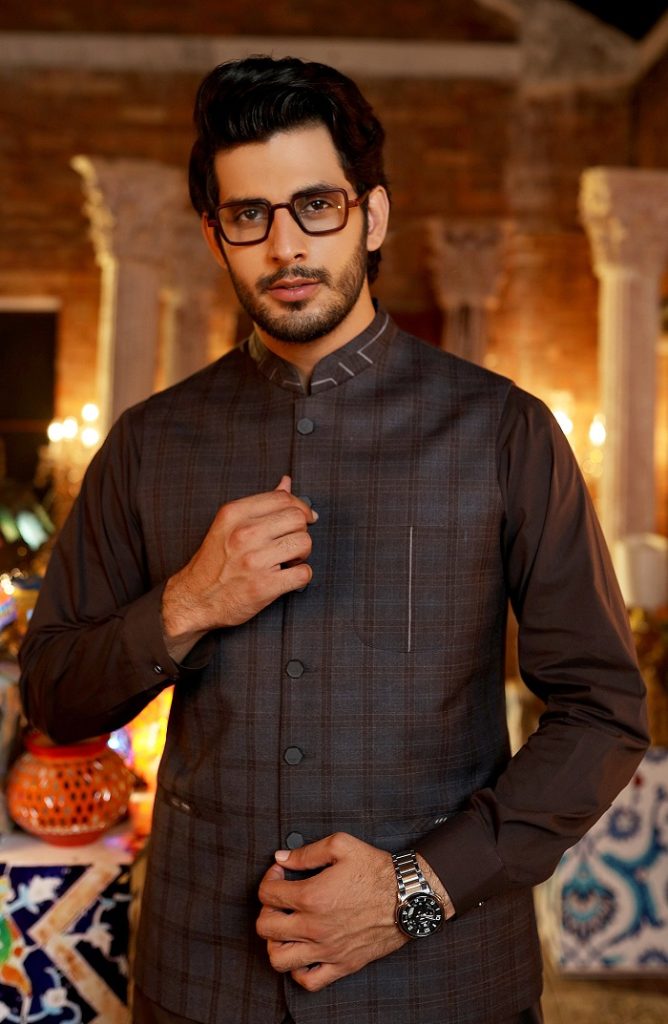 Winter Semi-Formal Wear Charcoal Waistcoat for men wear by mtj brand flat 30% off PKR:6490 PKR:4543.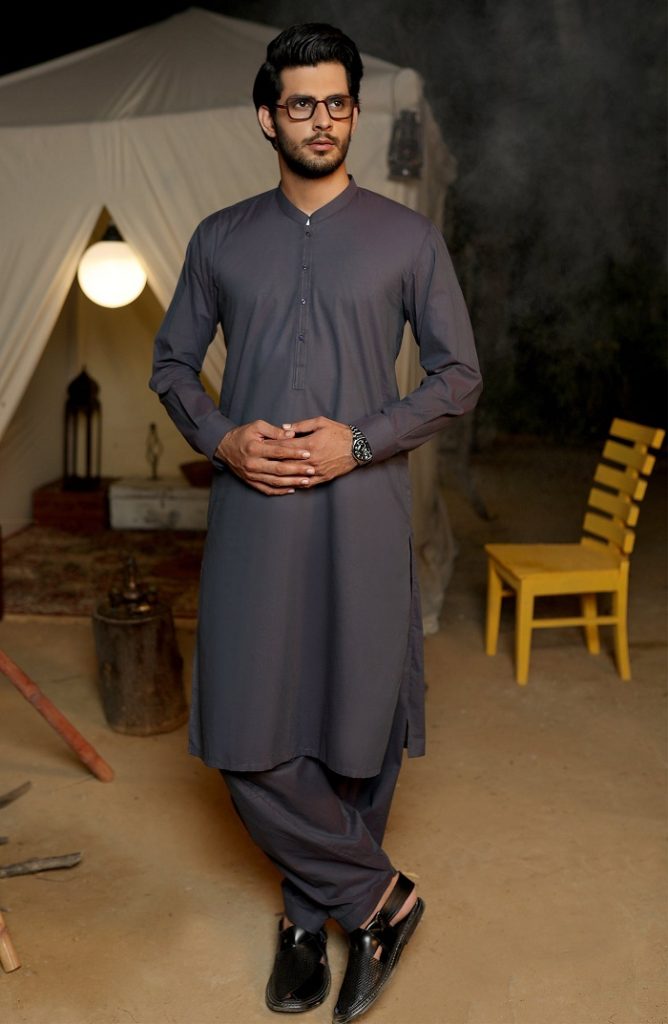 Stylish Dark Purple Color Men's Wear Kameez Shalwar For Winter Season Available PKR:4490 PKR:3143 Only.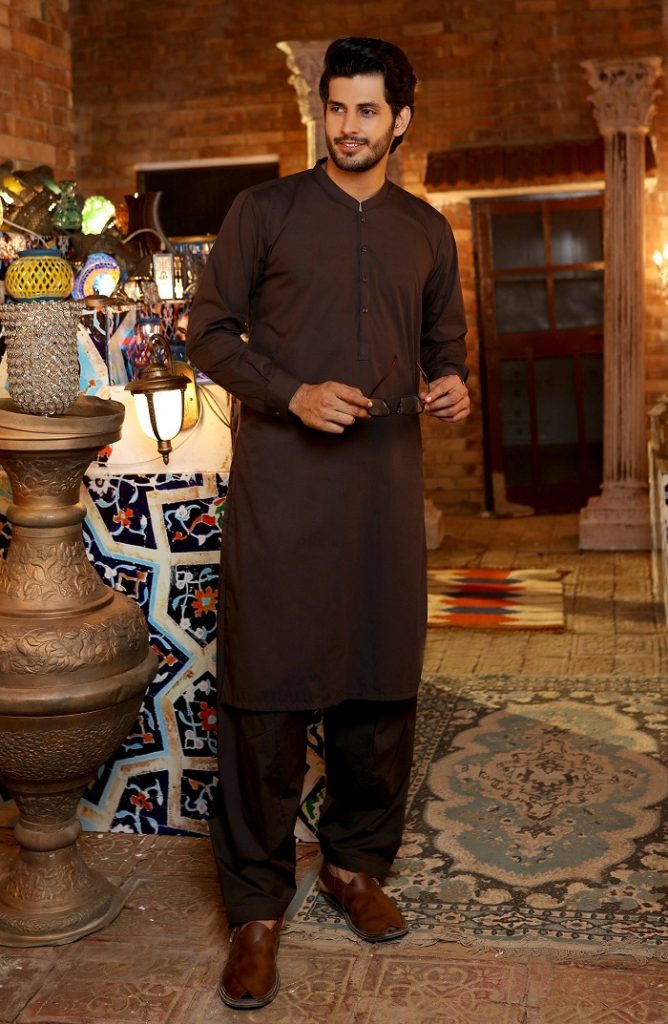 Chocolate Brown Plain Blended Kameez Shalwar With Plain Collar With elegant Designs Available PKR:4490 PKR:3143.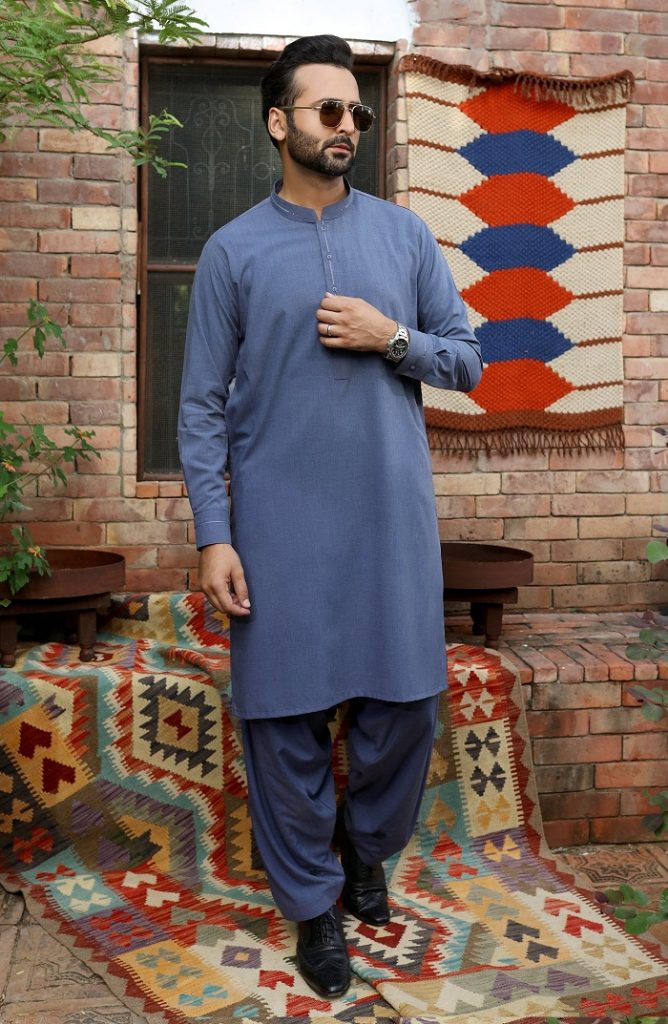 Formal Blue Color Men Kameez Shalwar provides a high-class look at sale prices PKR:4590 PKR:3213 Only.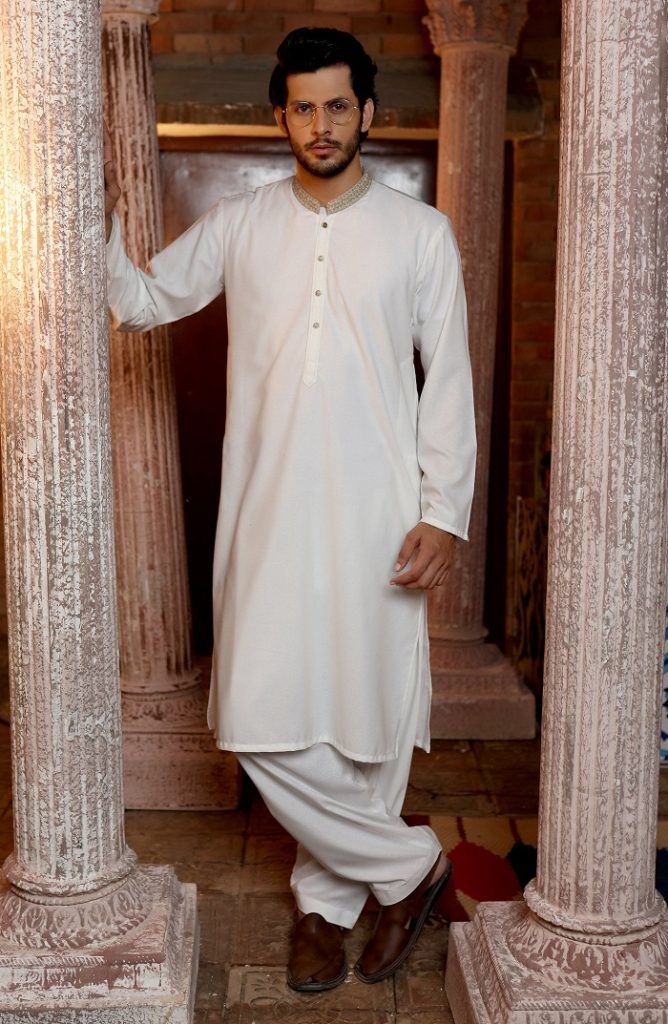 Formal Wear Off White Men's Wear Kameez Shalwar for a fancy winter look at an affordable sale price PKR:5990 PKR:4193 Only.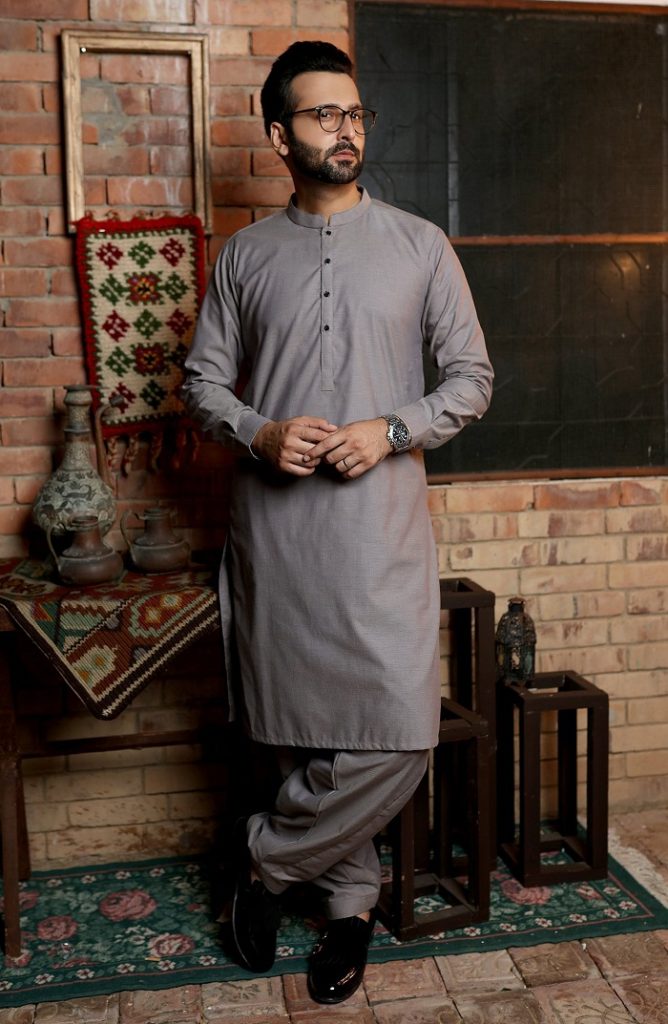 Get a Stylish Look With a Plain Light Brown Kameez Shalwar Flat 30% Off By Mtj Brand Shop Online Now PKR:3690 PKR:2583 Only.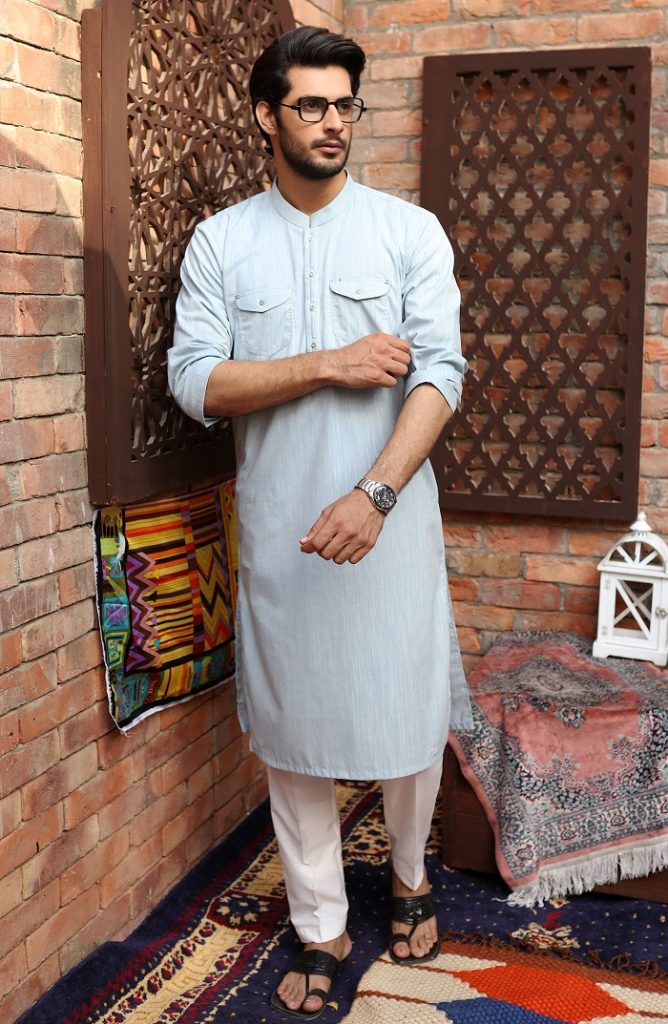 MTJ Sherwani Designs for Groom
Mtj clothing brand also provides beautiful sherwani designs for grooms. As we know that this clothing brand is getting more popular day by day in Pakistan. Let's get a unique style sherwani for wedding days at Mtj shop in a reasonable price range.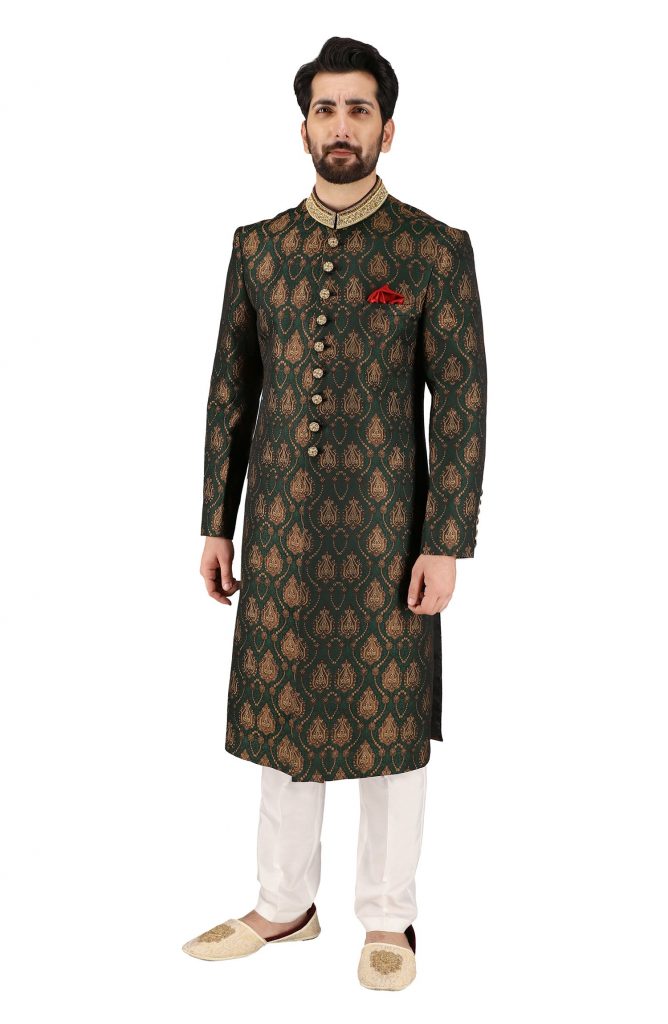 MTJ Unstitched Winter Khaddar Sale Collection 2023 for Women
Shop online Mtj unstitch winter khaddar sale collection for the winter season in Pakistan. It's a leading brand these days in Pakistan and provides perfect winter khaddar outfits for women. In unique designs and styles 2023.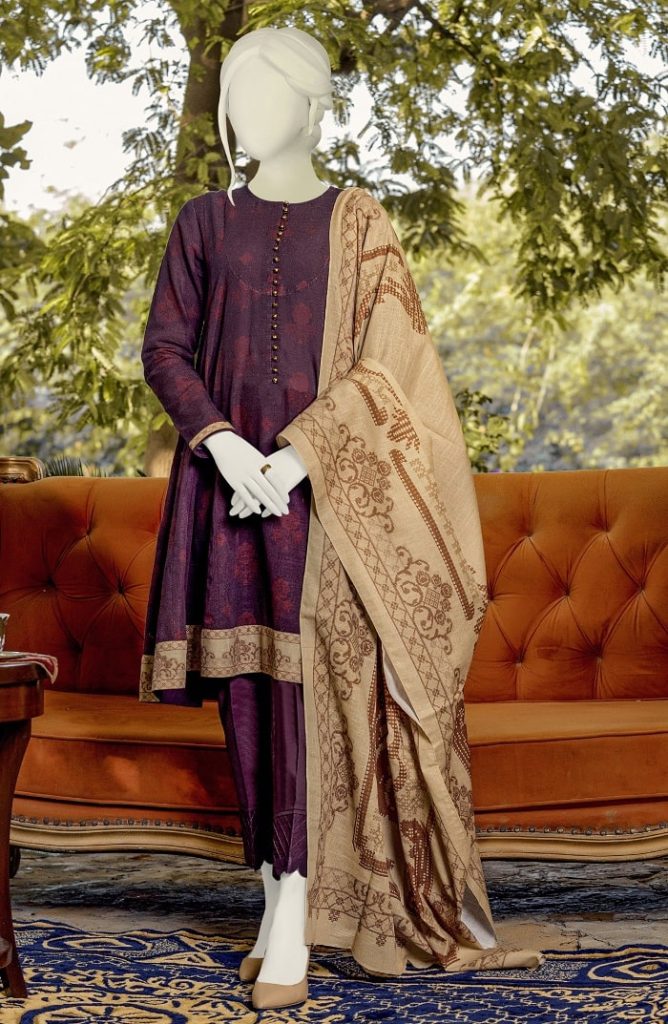 Best Khaddar Three-Piece Unstitched Suit in Purple color Embellish With Pearl on neckline Available PKR:2990 PKR:2093.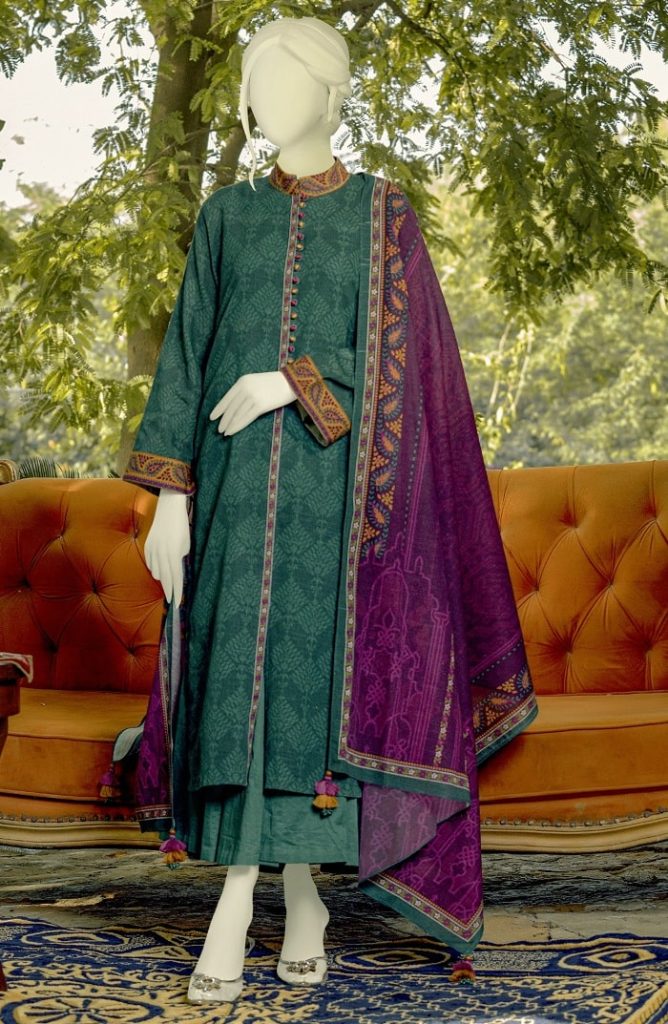 Khaddar Printed Green Colour Three Piece Suit With Beautiful Shawl best for winter season 2023 Available now PKR:2990 PKR:2093 Only.
Embroidered Khaddar Printed Un-Stitch 2Pcs Suit for Women's Available at sale price PKR:2790 PKR:1953 Only.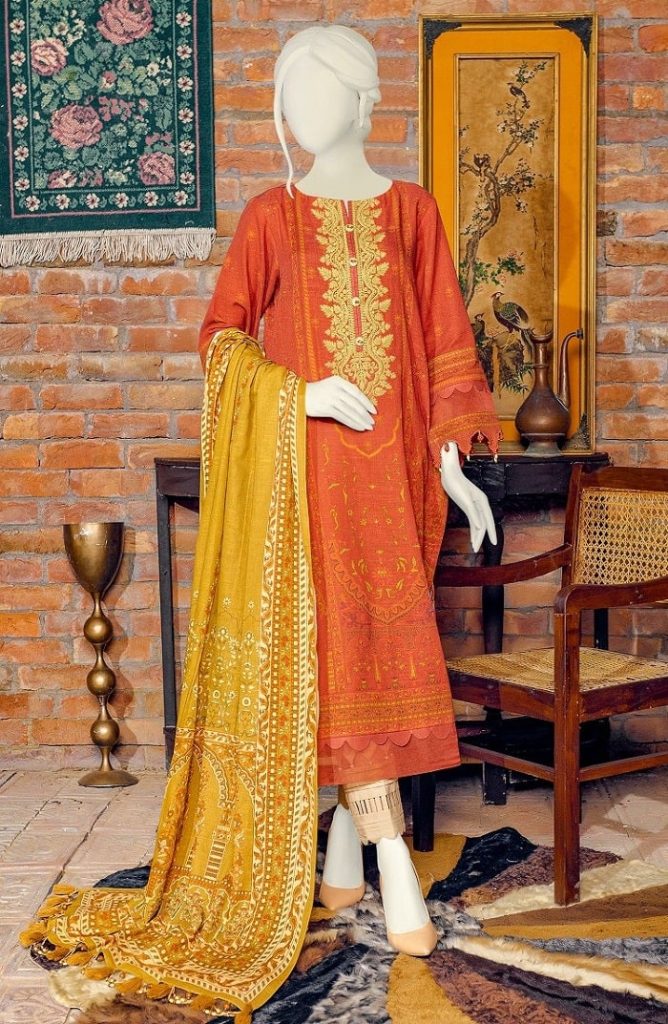 DayDream Embroidered Printed Khaddar Two-Piece Un-Stitch Suit for Trendy Winter Look PKR:2790 PKR:1953 Only.
Dark Blue and Black Color Prescott embroidered khaddar 3pc unstitched suit PKR:3890 PKR:2723 Only.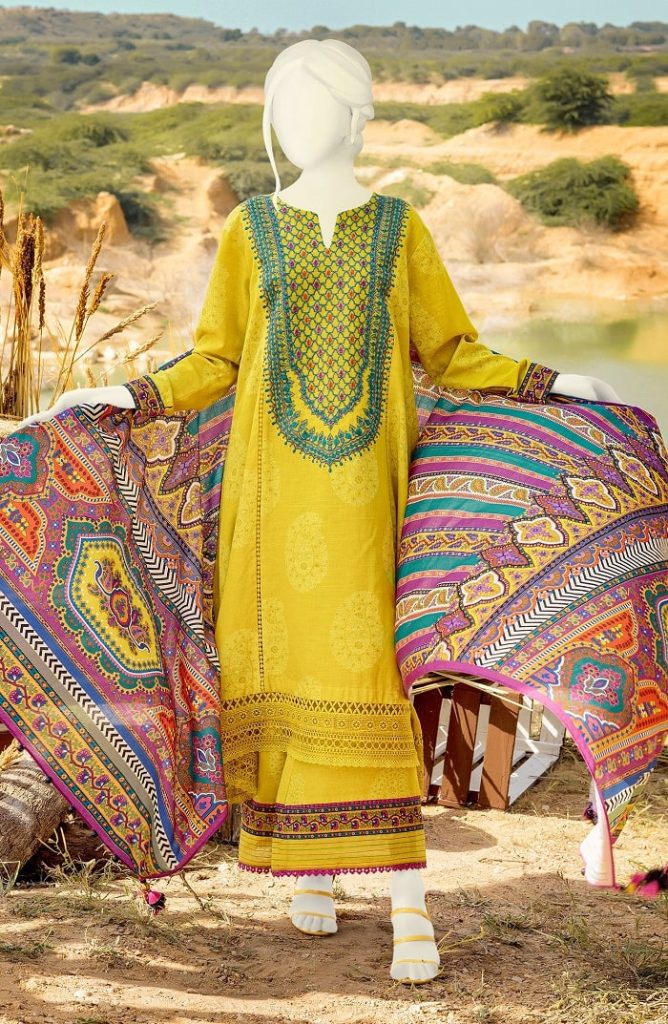 Lovely Yellow Three-Piece Un-Stitch Khaddar Suit Having Beautiful Embroidered Work on the neckline available now PKR:3890 PKR:2723 Only.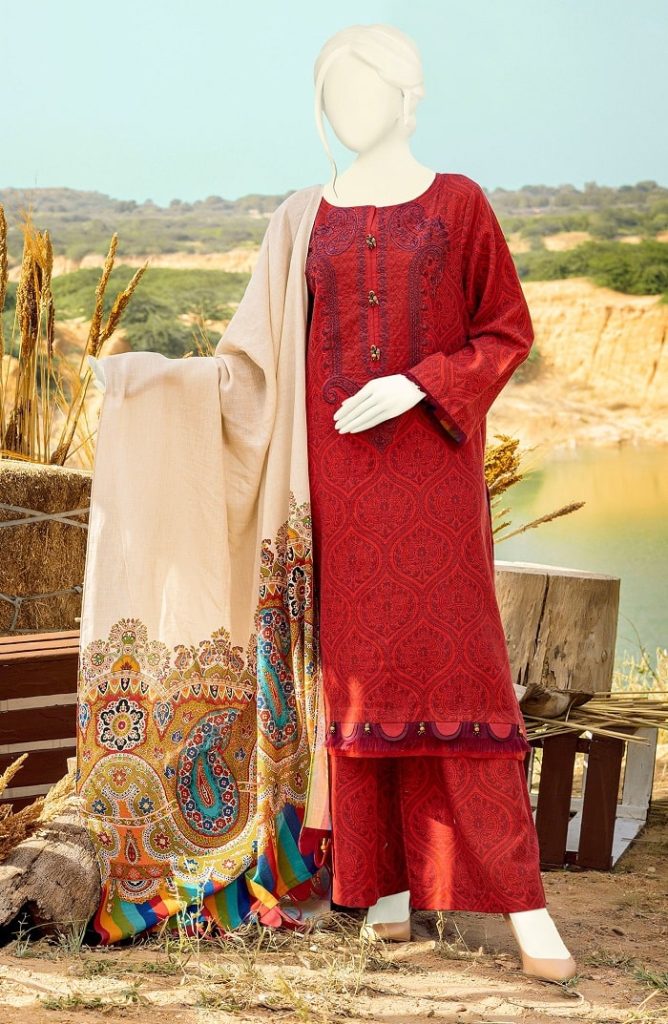 Stylish Red Bernice embroidered Khaddar Printed Three-Piece Un-Stitch Suit Available PKR:3890 PKR:2723 Only.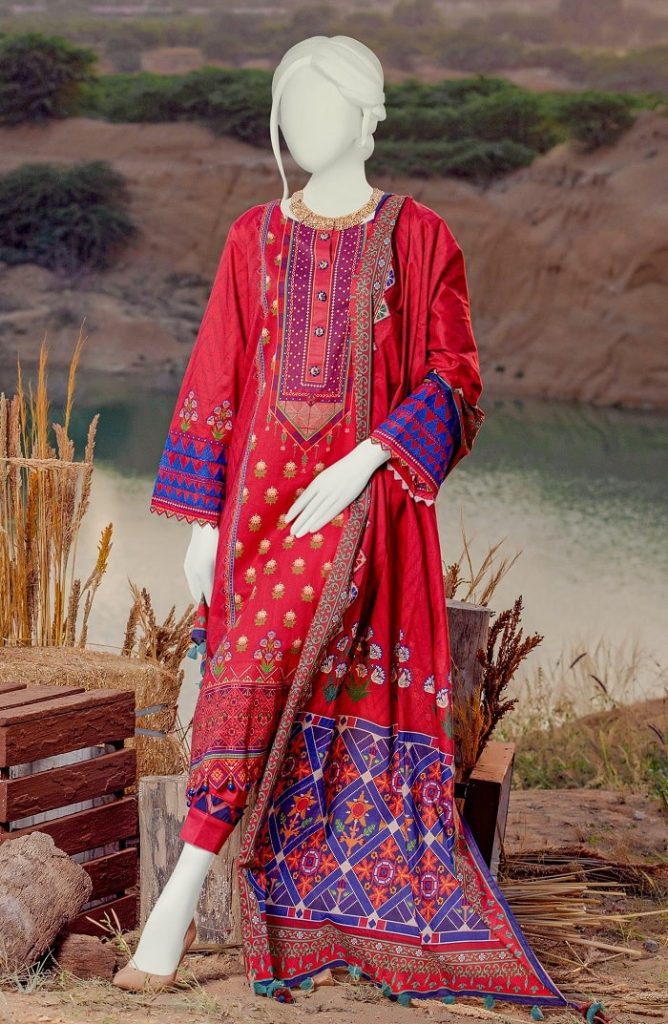 Folk Style Beautifully embroidered work done on printed cambric fabric for just rupees PKR:3690 PKR:2583.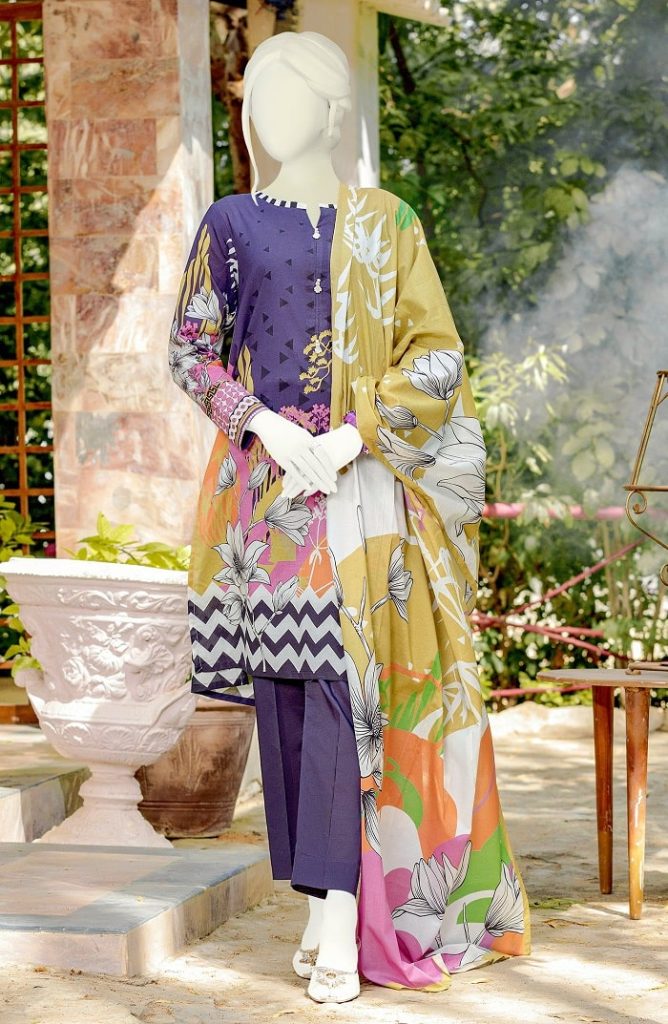 Winter 2022 Printed Cambaric 3 Piece Splash Color Suit at sale flat 30% off now PKR:3190 PKR:2233 Only.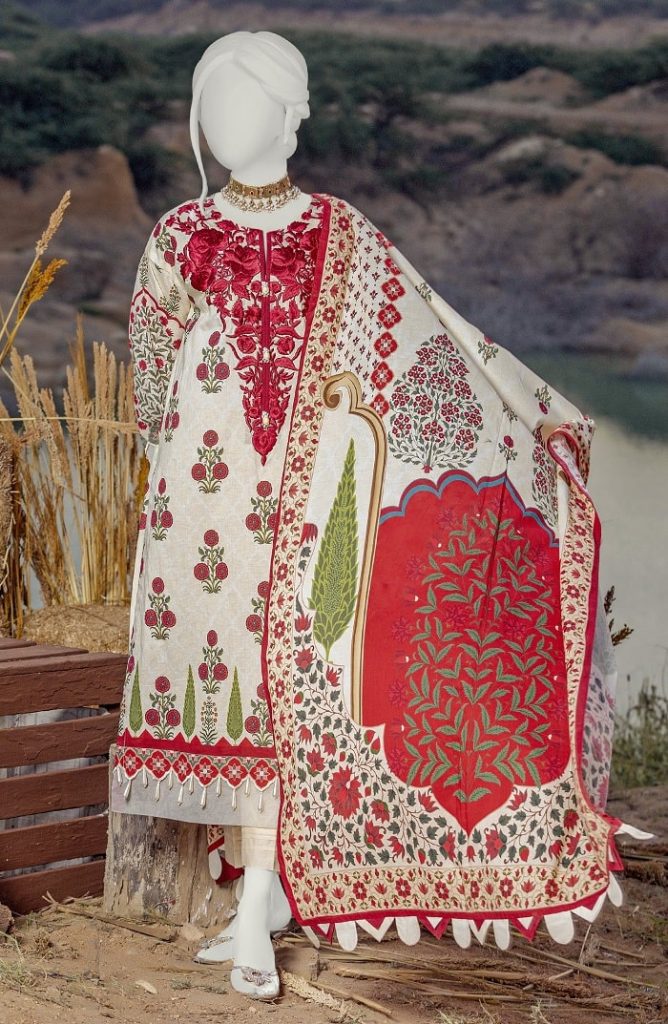 Get an Elegant Winter look With MTJ Winter Sale Collection 2023, here we are sharing the Un-Stitch Cambric 3PCS Embroidered Suit for ladies available now PKR:3690 PKR:2583.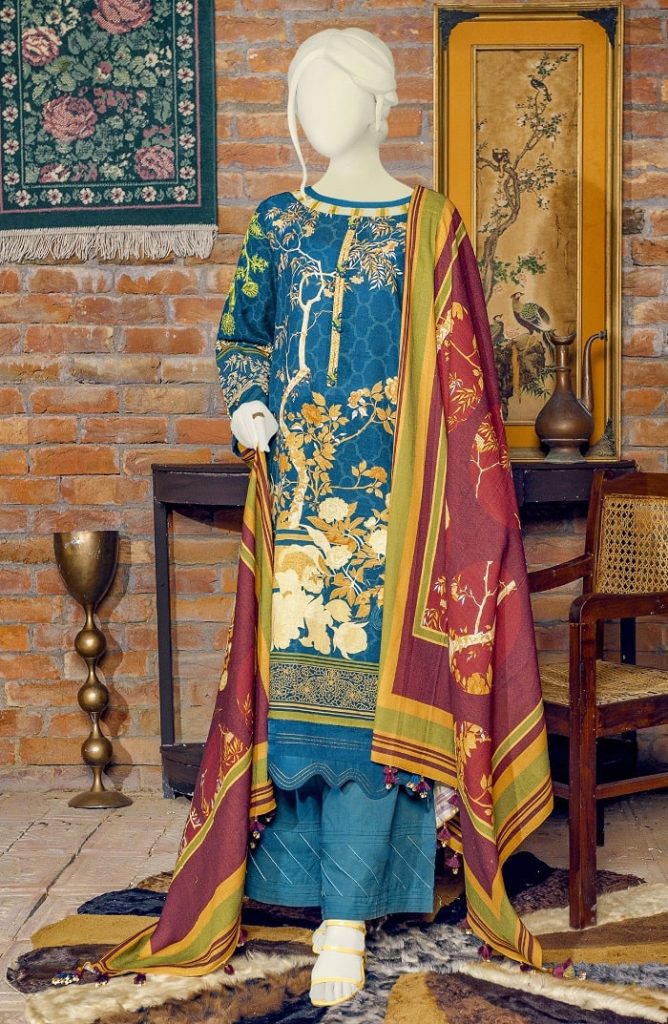 Beautiful Floral Printed Embroidered Khaddar Shirt With Dupatta Buy Now PKR:2790 PKR:1953 Only.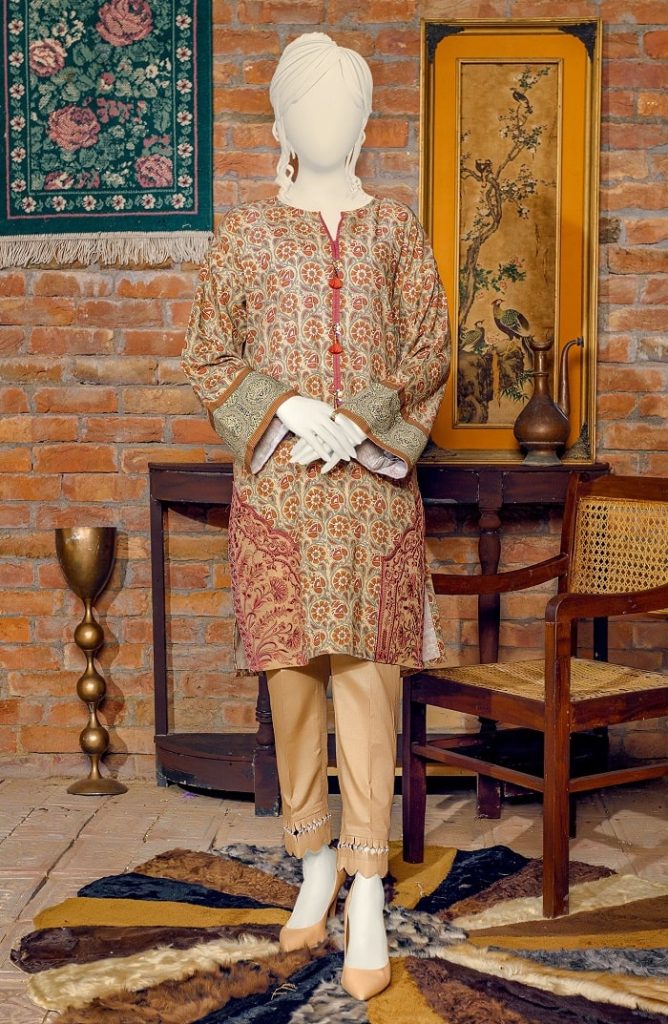 Unstitched Embroidered Printed Beige Color Three-Piece Suit Available PKR:2990 PKR:2093 Only.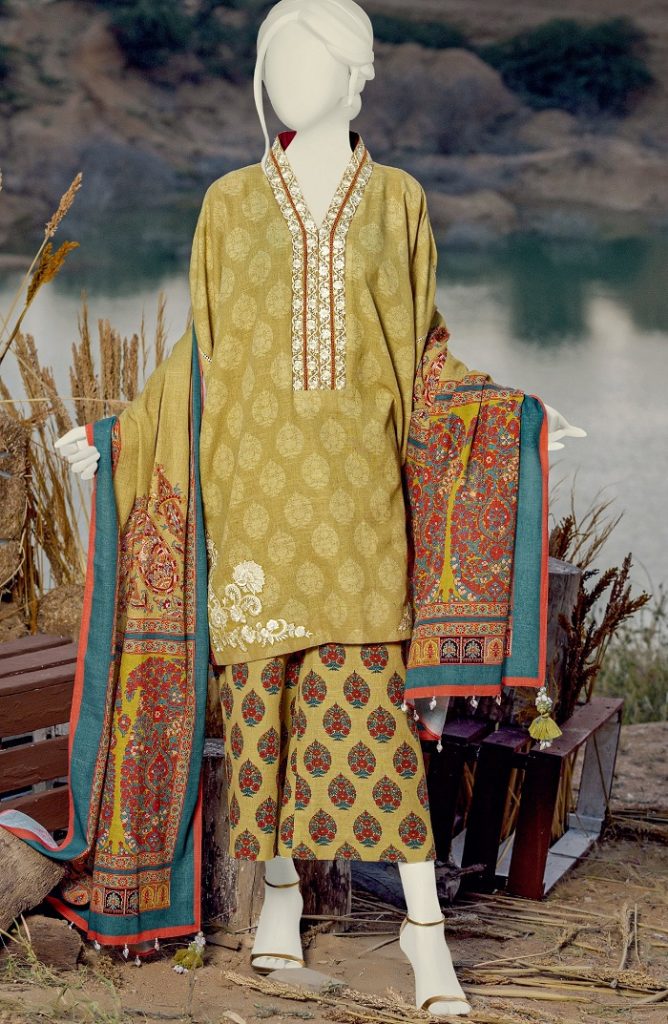 MTj Ready To Wear Winter Shirts Sale Collection 2023 for Women 35% Off Now
If you are a college-going girl and want to add unique-style lawn shirts to your wardrobe. Then Mtj Sale 2023 is a perfect choice for every woman to add to her wardrobe.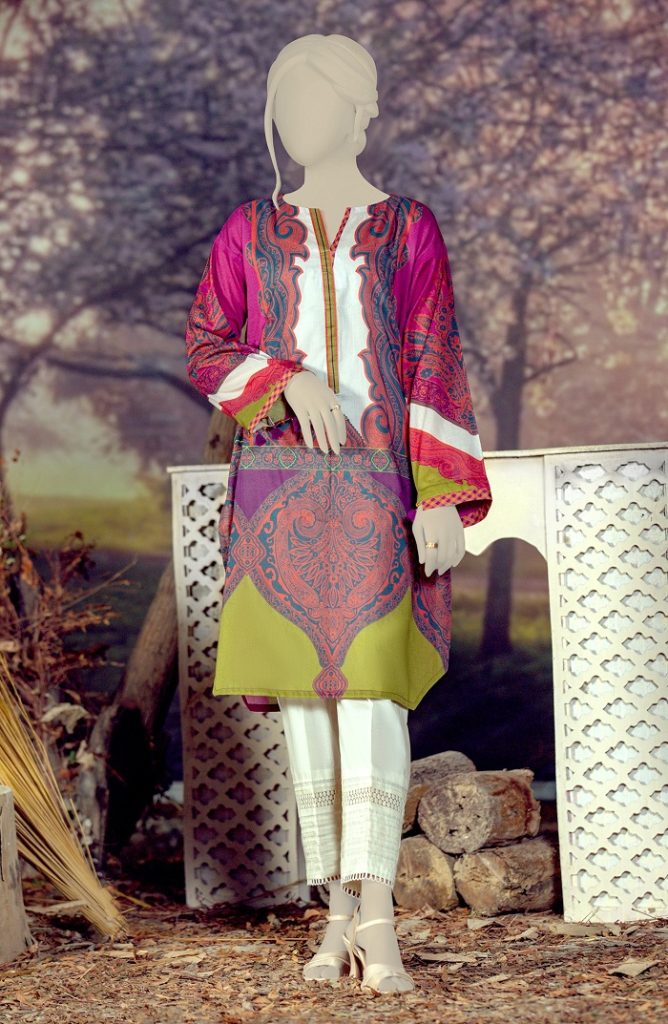 Mtj Kids Wear Collection 2023
Shop online for new winter kids' wear MTJ shalwar kameez & Frocks Sale 2023 for baby girls in an affordable price range.Let's add some beautiful kids' clothing to their wardrobe.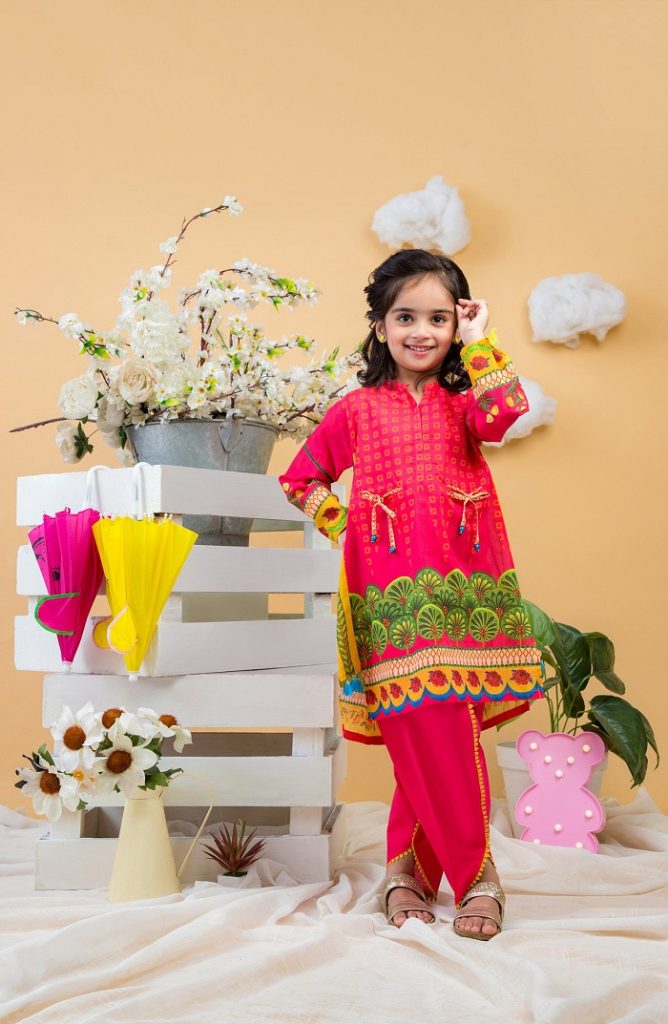 Lovely Red Color Beautiful Printed Two-Piece Stitched Suit PKR:3890 PKR:2723 Only.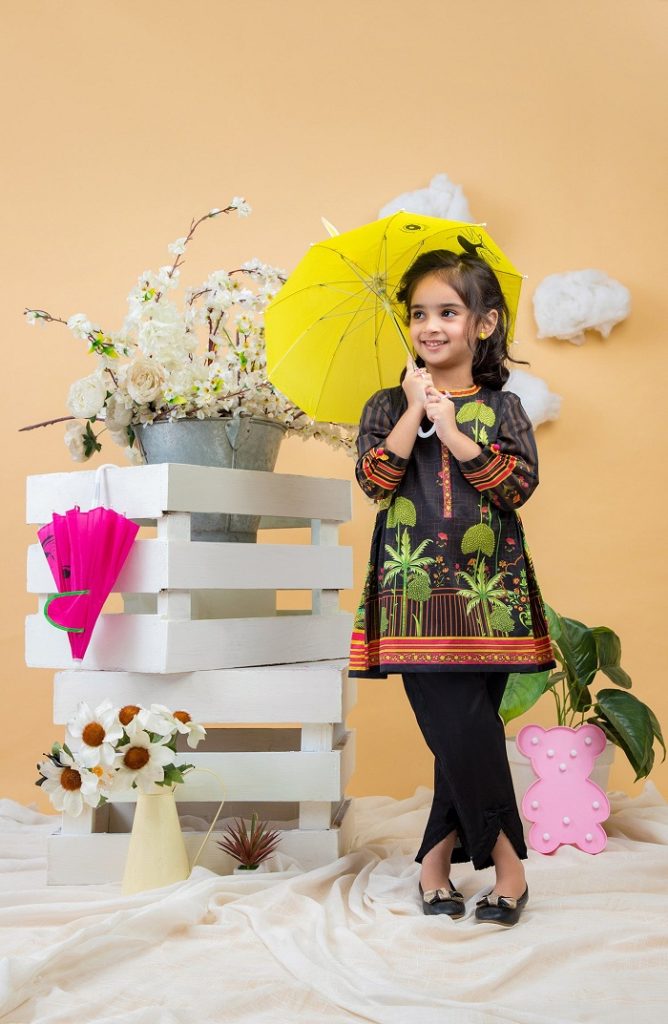 Black Garden Printed Two-Piece MTJ Kids Wear Suit having a round neck with placket available flat 30% off prices PKR:3890 PKR:2723 Only.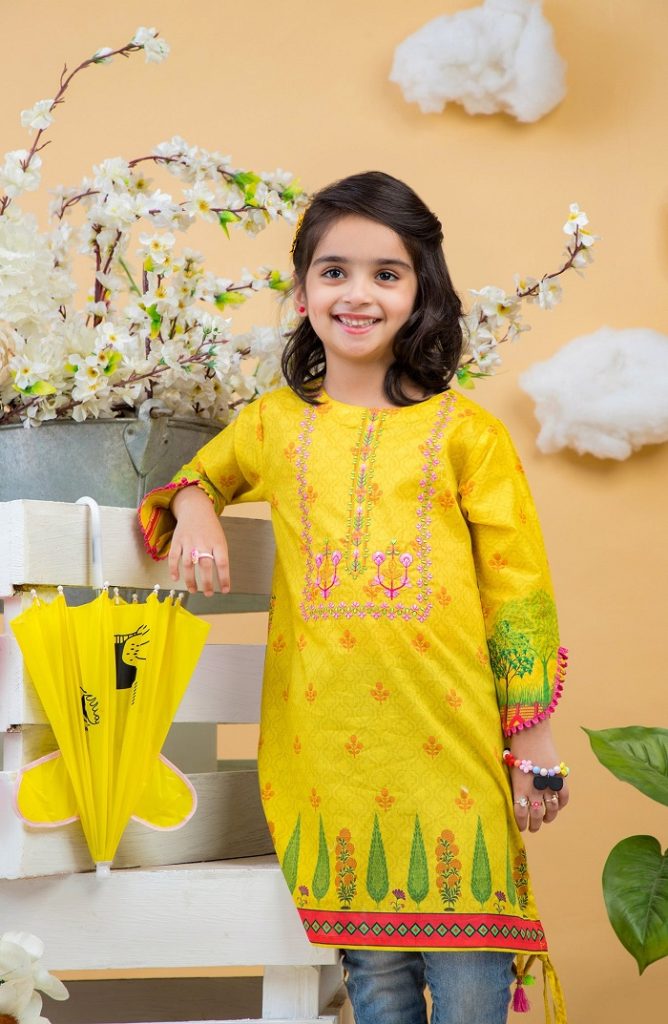 Lovely Embroidered One Piece Yellow Shirt for cute winter look Available now PKR:3290 PKR:2303 Only.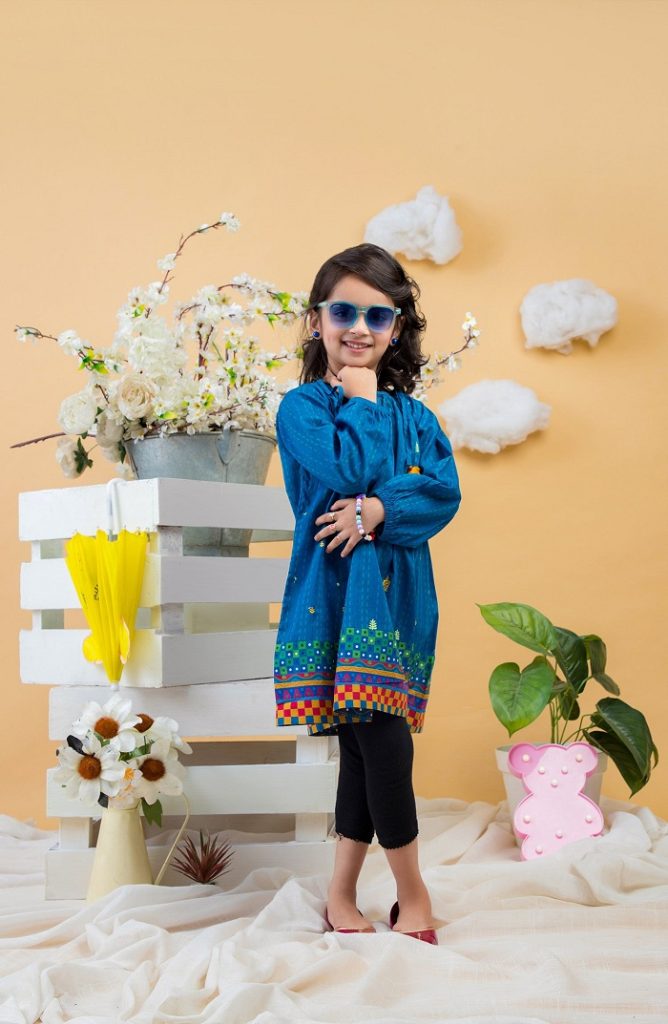 Mtj Kids clothing sale collection providing beautiful blue one-piece stitch kurti for girls wear buy PKR:2590 PKR:1813 Only.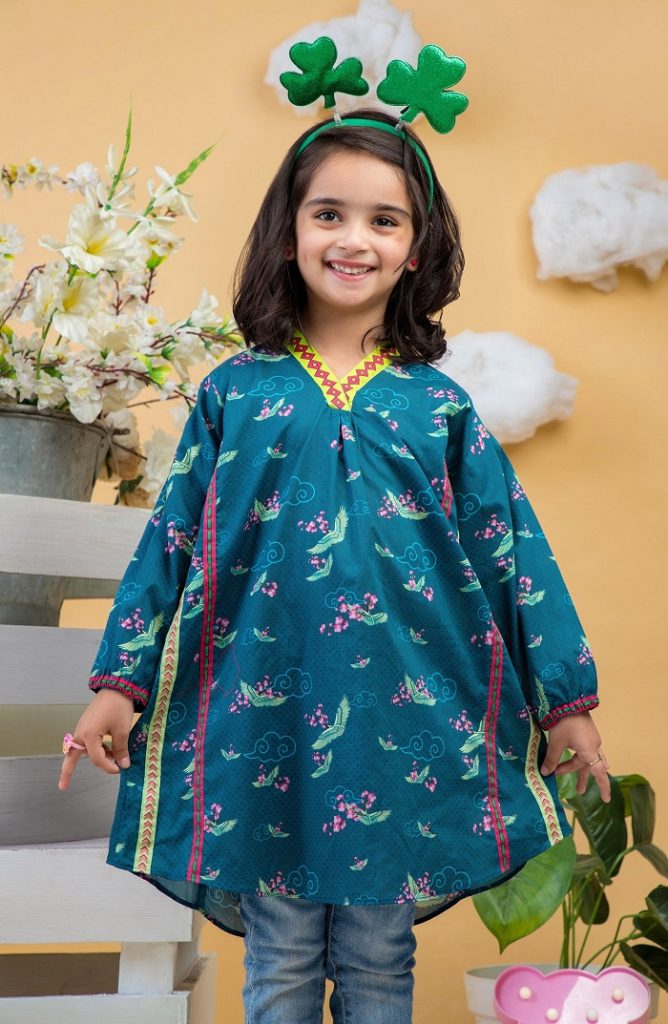 The stylish V Neck design blue color stitched shirt for girls' wear is available at mtj sale collection 2023 for PKR:2490 PKR:1743 Only.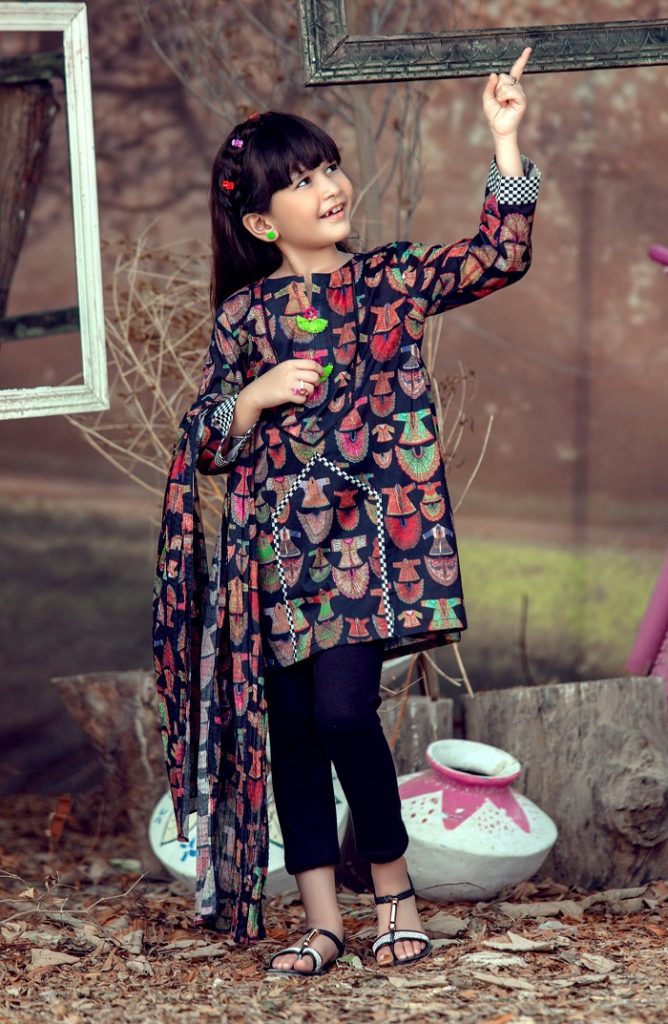 Current Top Brands
MTJ has to launch the best stuff because in Pakistan a number of top clothing brands are present. According to a fresh survey in Pakistan, these are the top 5 clothing brands having all types of Kids, men & women traditional and special ceremony stuff.
Khaadi
Junaid Jamshed
Bareeze
Alkaram Studio
Gul Ahmed
See More: Nishat Linen lawn collection
These are the only five names on the other hand there are several other brands that can prove to be having more stylish and quality stuff. We believe and pray that MTJ is going to be the top brand in the future or it may be counted in these top 5 brands after a few years.