Baroque Sale 2022 Summer Unstitched Collection With Price
Look at these most passionate Baroque Sale 2022 Summer Collection Dresses with Price. Be ready for the new arrival in summer/winter lawn, velvet, linen, khaddar, and karandi 2PC and 3PC suits online & in-store also. Baroque brand working with talented & experienced designers for more than 30 years in Pakistan. Furthermore, this brand is well-known in the textile sector for producing high-quality fabrics and craftwork. The baroque brand continues its journey of success by establishing itself as a high-end, also famous fast fashion women's wear brand.
Hence, this brand always focuses on producing products that can enhance your fashion style. Thousands of customers fulfill their summer wardrobe with a more stylish and unique baroque sale collection in 2022. As you can see all these dresses are also best to wear traditionally and for formal wear. A wide range of dresses collection is available at a baroque brand online website & Online also. Baroque clothing brands always try their best to manage new designs of clothes that are unique, effortless, and perfect to wear every season.
Baroque Summer Lawn Sale Collection 2022
Are you finding eastern and cultural work outfits? If yes then you are at the right place Baroque clothing is best to find perfect fashionable clothes in a reasonable price range. Moreover, these summer collection clothes are best worn by modern women of every age and kind. Always keep in mind new fashion trends, while finding a perfectly beautiful and stylish suit. Furthermore, also keep in mind that the beauty of each woman also depends on her age, size, and many other factors.
Furthermore, the Baroque summer collection also offers stitch facilities to its customers. Choice perfect lawn suits and stitched to baroque experienced tailors. In the previous year, we also publish a winter velvet collection for women. This brand also provides high-class luxury fabrics to its customers comprised of two types unstitched and ready-to-wear collections. All these dresses are best for every season, every occasion of life.
Let's get unique look by wearing this tea pink color embroidered lawn suit available for PKR:11,990 PKR:10,310 only.
Embroidered lawn mint color unstitched luxury suit for women PKR:12,990 PKR:11,170 only.
Green printed lawn unstitched suit PKR:6,490 PKR:4,990.
Yellow embroidered lawn three-piece suit PKR:7,490 PKR:6,490 only.
PKR:6,990 PKR:6,000.
Embroidered printed lawn unstitched orange color 3piece suit PKR:6,990 PKR:5,490 only.
Digital embroidered printed lawn 3piece suit PKR:7,990 PKR:6,990 only.
Embroidered printed lawn unstitched black 3piece suit PKR:5,990 PKR:4,990 only.
Stylish multi-color printed lawn shalwar and kameez PKR:3,990 PKR:3,390 only.
Unstitched black embroidered 3piece suit for summer season available for PKR:6,490 PKR:5,490 only.
Let's get a unique look with this purple embroidered jacquard 3piece suit PKR:7,490 PKR:5,240 only.
Brown embroidered lawn suit PKR:7,990 PKR:6,390 only.
Embroidered lawn 3 Piece Suit for Rupees.9900 only.
Stylish baroque brand summer luxury lawn suit PKR:9900/- only.
Best 3PC Suits for Women By Baroque Clothing
 A growing online fashion store always presents in the Pakistani fashion market in reasonable price range dresses for ladies. This company is always famous for its affordable prices in Pakistan & New designs of shirts for women. Today browse the Baroque khaddar collection, linen, and velvet suits for women. Looking for new winter arrival winter suits for women in an affordable price range. Designer winter arrival for women containing
The prices of these luxury shirts start from PKR:3990/- To PKR:12990/– Only. Let's explore this webpage and see the best winter suits for ladies at a reasonable price.
See More: Tarzz Clothing Collection – New prêt for Women's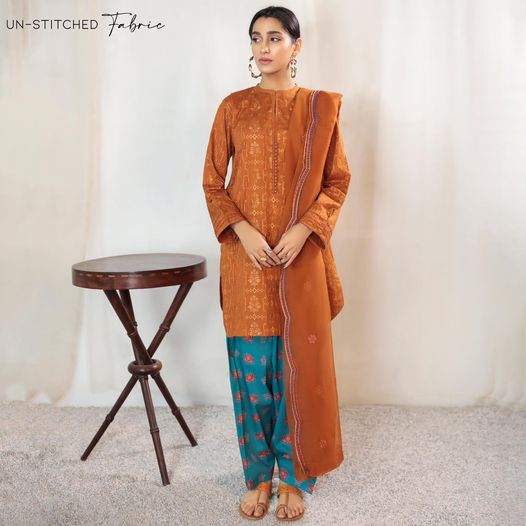 New arrival luxury lawn suit sale PKR:9900/- only.
Lovely purple color baroque brand luxury suit PKR:8,900/-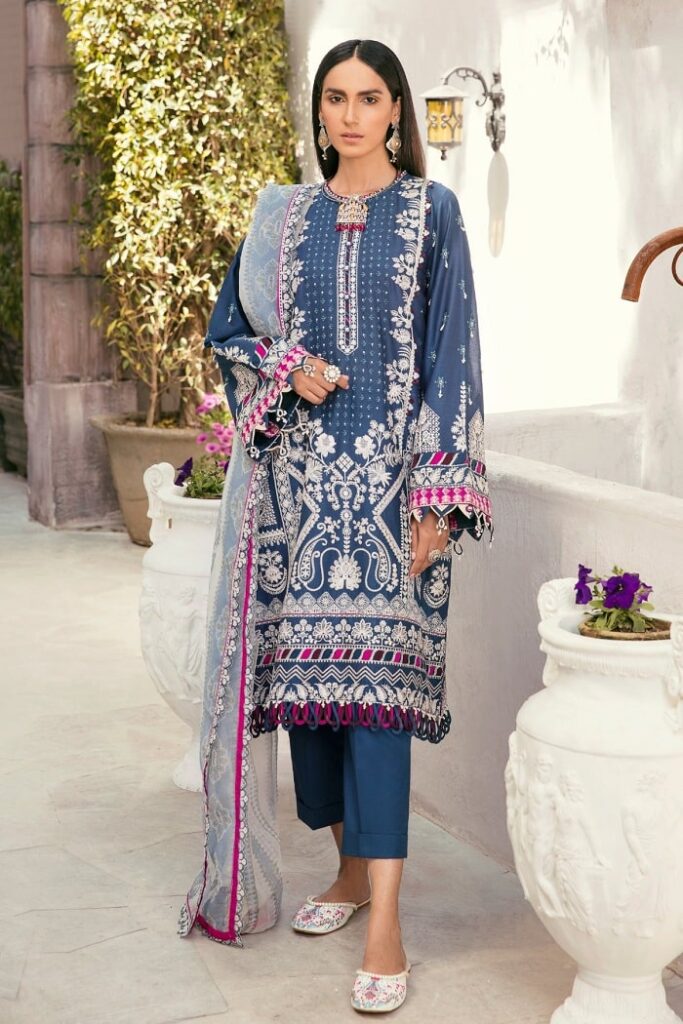 furthermore, blue color luxury 3 pieces unstitched lawn suit for ladies PKR:8900/-
Cream color luxury eid suit sale Rupees:9900 Only.
Stylish pink color printed lawn Kurti PKR:2690 Only.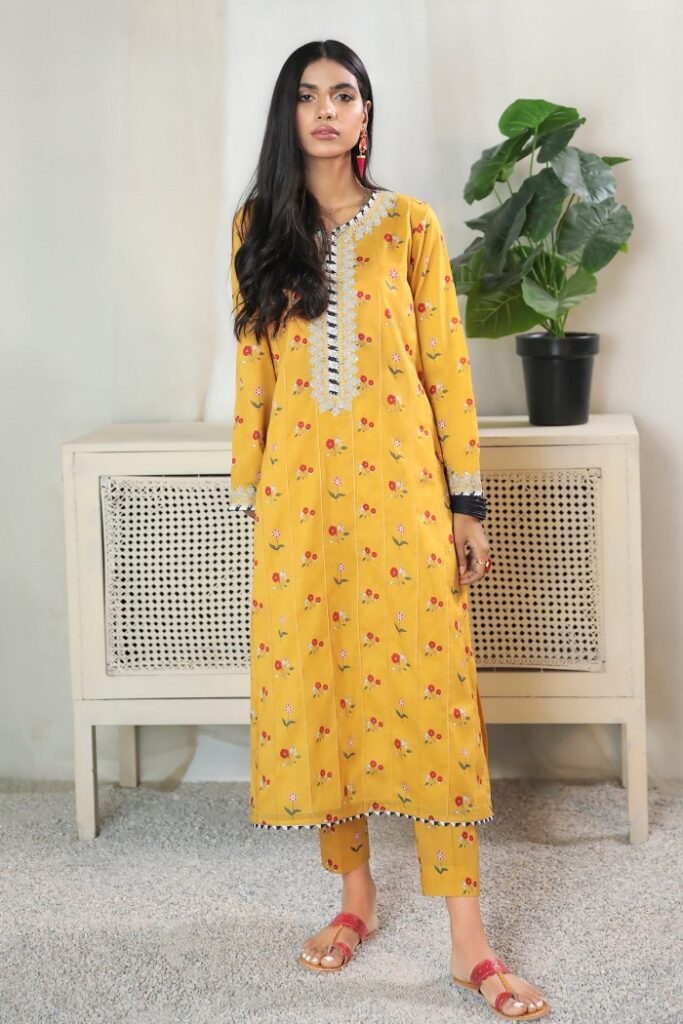 Two-Piece Lawn Unstitched Suit by Baroque brand available for PKR:3890 Only.
Blue Turquoise Paneled frock with capri pants available for PKR:6490 Only.
Embroidered lawn purple color 2-piece suit available for PKR:5490 Only.
Stylish printed color lawn shirt and trouser available for PKR:3690 Only.
Furthermore, a Solid one-piece white color lawn Kurti for perfect summer look is available for PKR:2990 Only.
Multi-color floral print lawn 1 piece shirt for a trendy summer look buy now for PKR:2690 Only.
Beautiful white chiffon shirt with embroidered sleeves with trouser available PKR:8990 Only.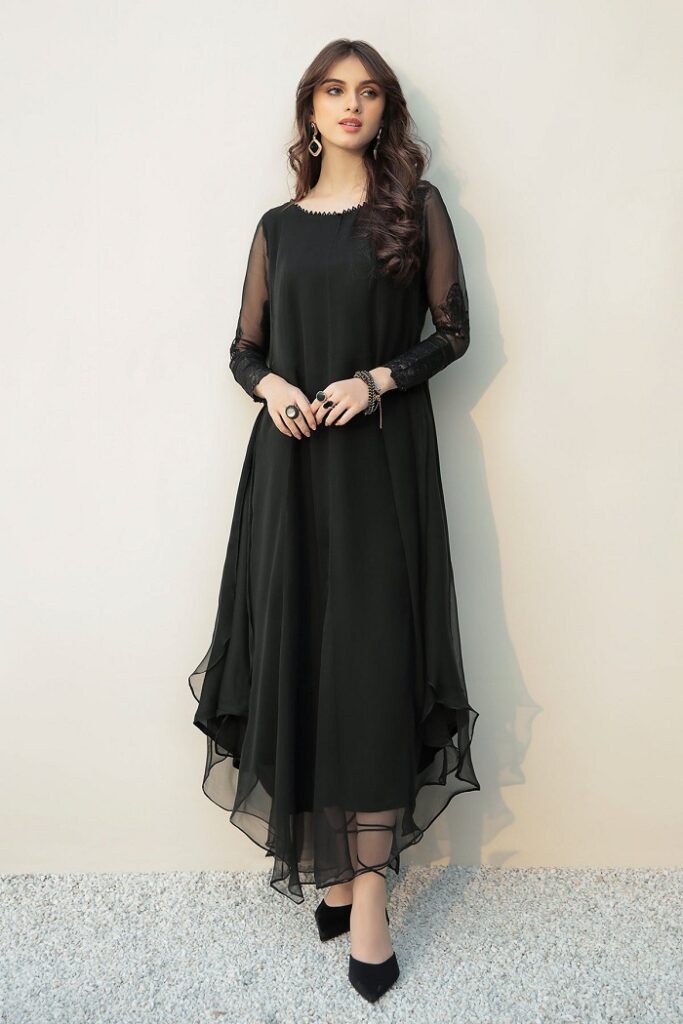 Black chiffon embroidered frock with trousers by Baroque brand for Rupees:8990 Only.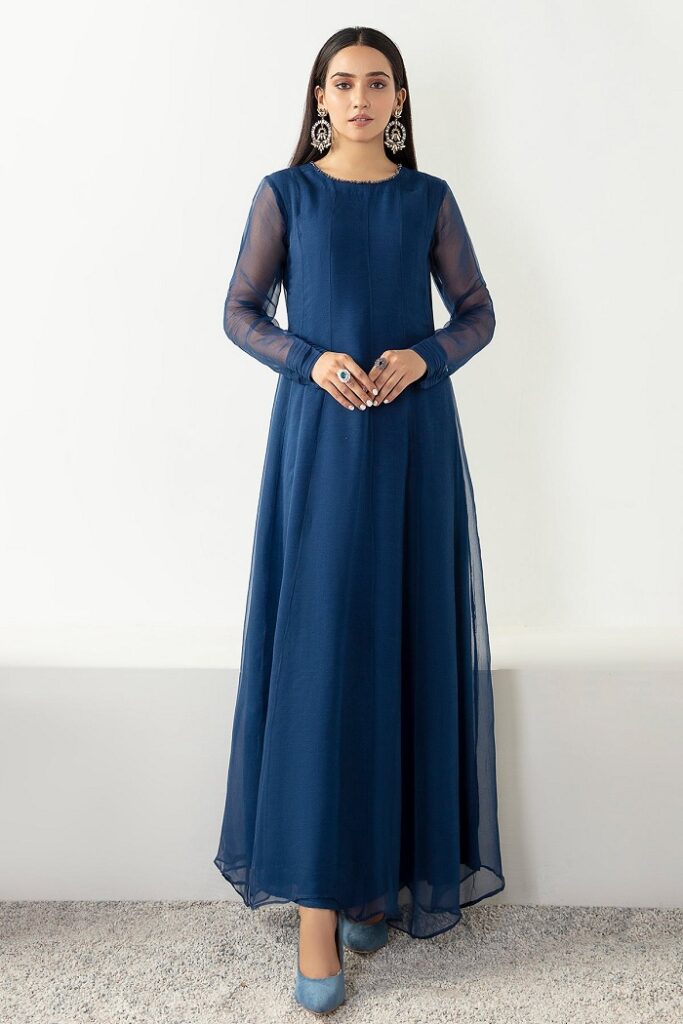 Plain chiffon frock 2-piece suit Rupees:7500 Only.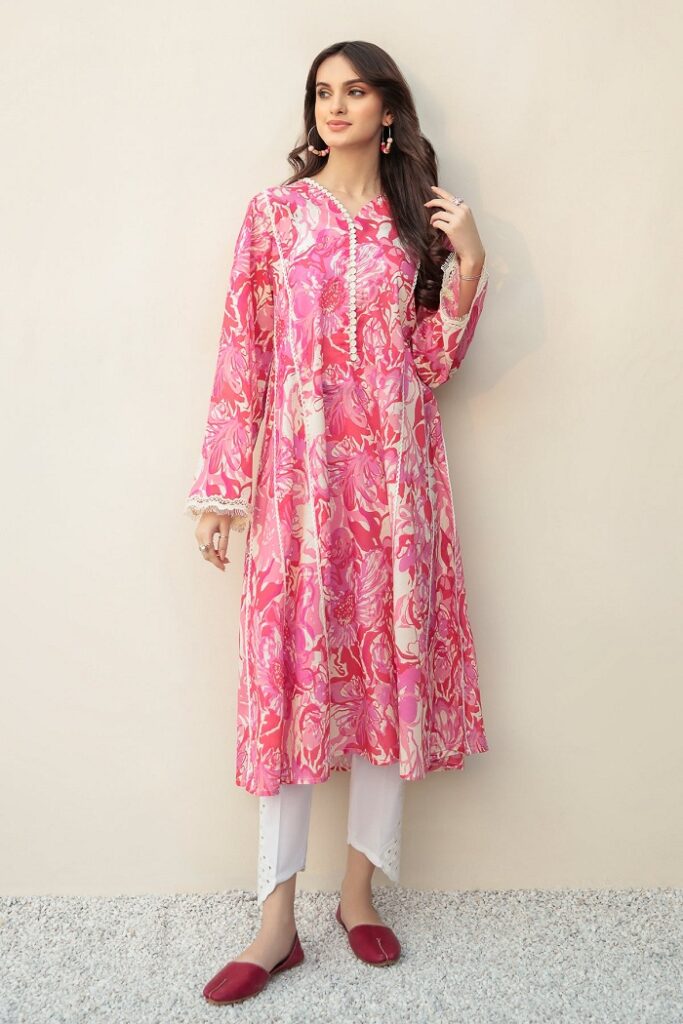 Printed Lawn One Piece Pink color shirt Rupees:2990 Only.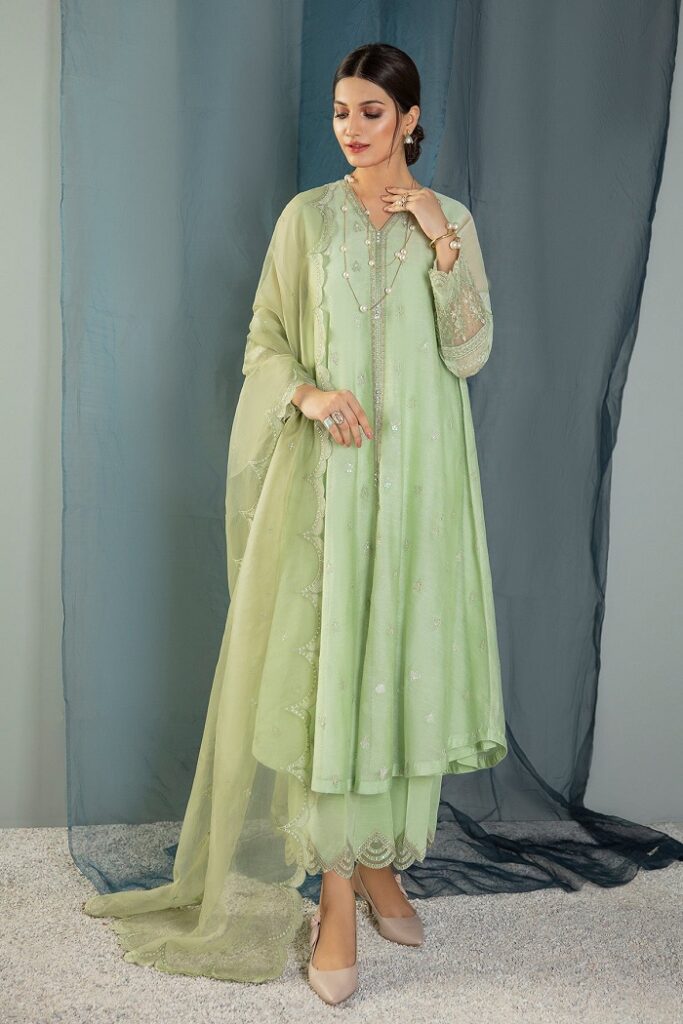 Embroidered cotton net Pista color three-piece suit by Baroque brand for Rupees:10990 Only.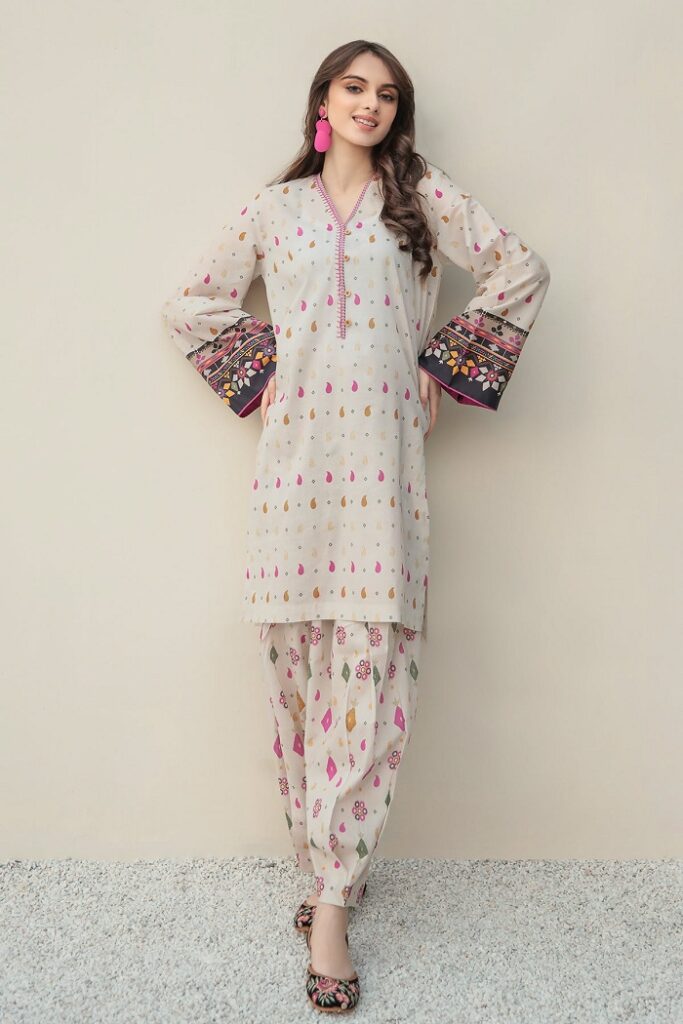 Printed multi-color lawn shirt and shalwar Rupees:3690 Only.
Baroque-pret-collection
New arrival Baroque prêt ready-to-wear collection for women with a price tag. This prêt collection has unique designs of khaddar shirts, frocks, and 3 piece suits.