Zainab Chottani Eid Summer Lawn Collection 2022
The initial months of the summer season are important to buy unique lawn dresses in Pakistan. Therefore, like other leading fashion brands, Zainab Chottani has launched his unique lawn Eid Collection in 2022. Want to get a unique summer look. This year enjoy the stunning Zainab Chottani Eid Summer Lawn collection 2022, to wear on special occasions.
As we can see all lawn dresses are containing a unique style, look that can really provide you complete summer look.  The summer lawn collection by Zainab Chottani is specially designed for women's desires. All the latest fashion outfits are full of traditional looks. These dresses can be worn on all occasions such as eid, night dinners, and birthday parties as well.
Zainab Chottani Eid Collection 2022 Sale 50% Off
The unique and stylish Zainab Chottani Eid Collection 2022 is best for festive days. As we know all leading clothing brands are launching their best eid collections. Before starting the detailed post, here we are sharing a little introduction about this brand. The brand eid dresses are famous among trendy women.
The main thing about this brand is to provide unique luxury lawn, silk, and chiffon dresses for ladies. Furthermore, brand dresses are not only famous in Pakistan but also in other foreign countries as well. Prepare yourself with many new eid dresses by the Zainab Chottani brand at affordable prices. Before the start of Ramadan, get ready for eid days. Furthermore, the brand is now working to provide the best eid collection's 2022 at sale prices.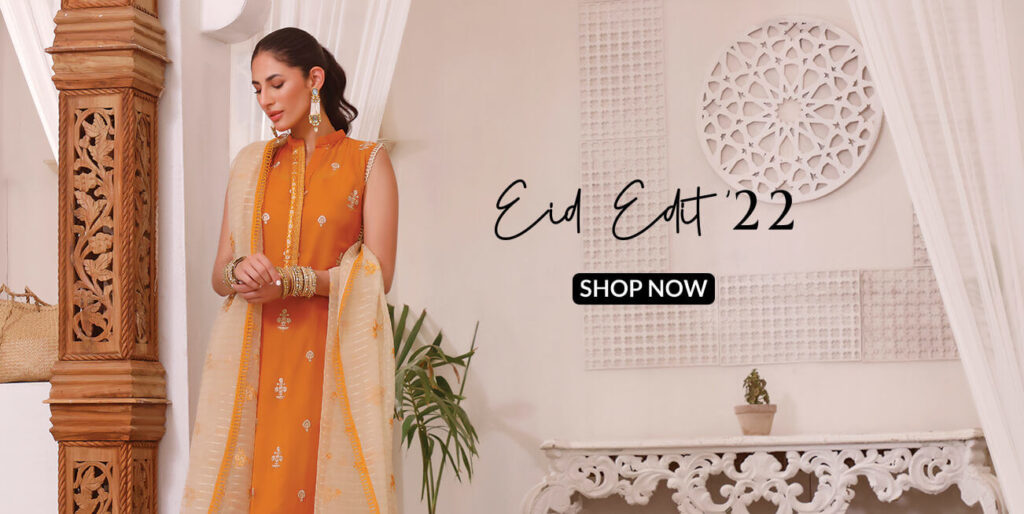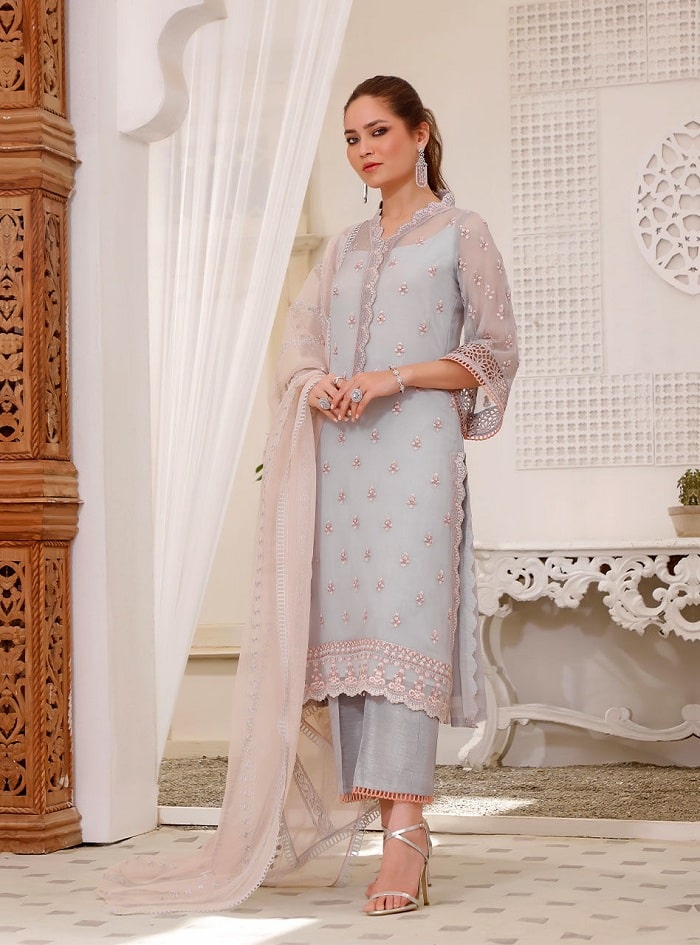 Get gorgeous eid look with Confectionary Color Embroidered Chiffon shirt, and trouser dupatta PKR:37500/- Only.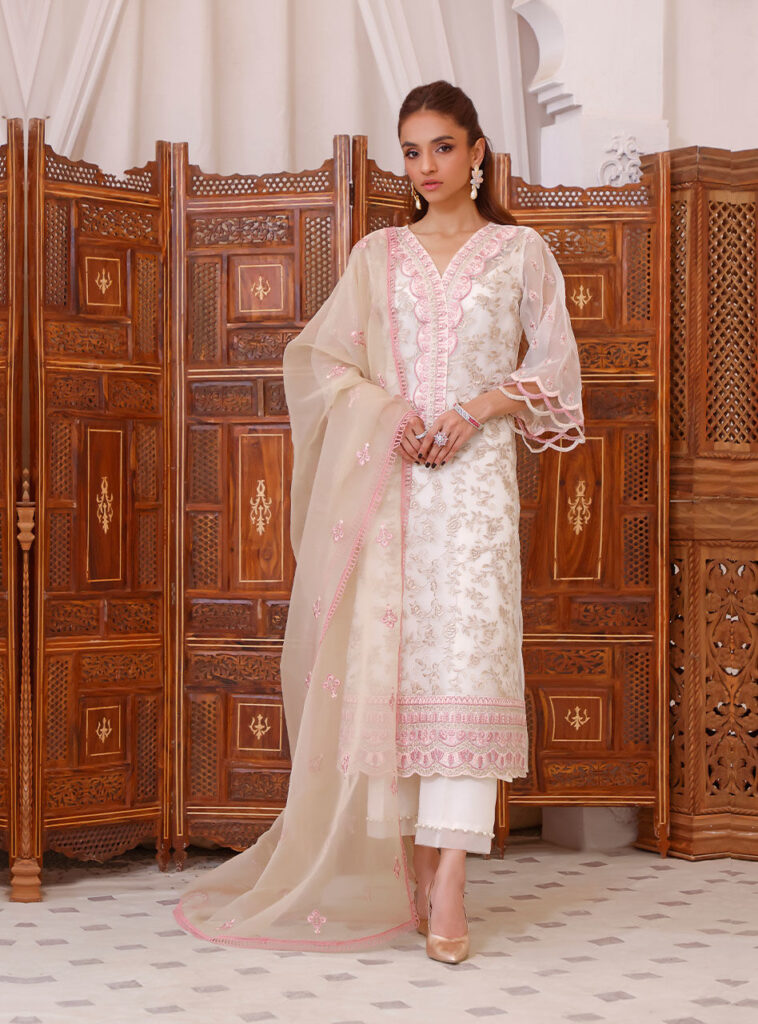 Stylish ivory color tradtional embroidered three piece suit available for PKR:33500/- Only.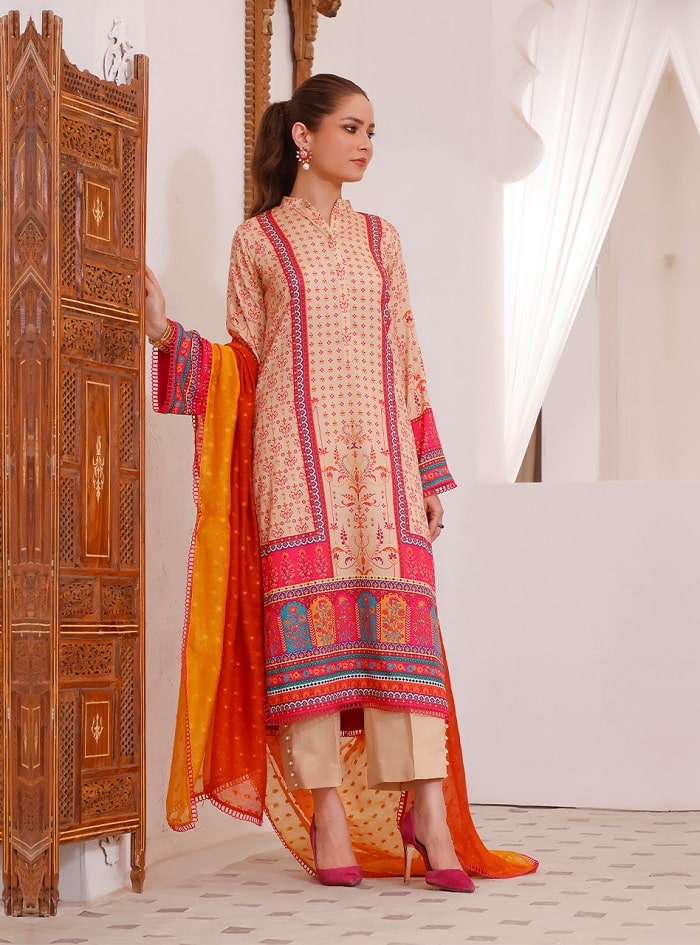 Digitally printed silk viscose suit PKR:29500/-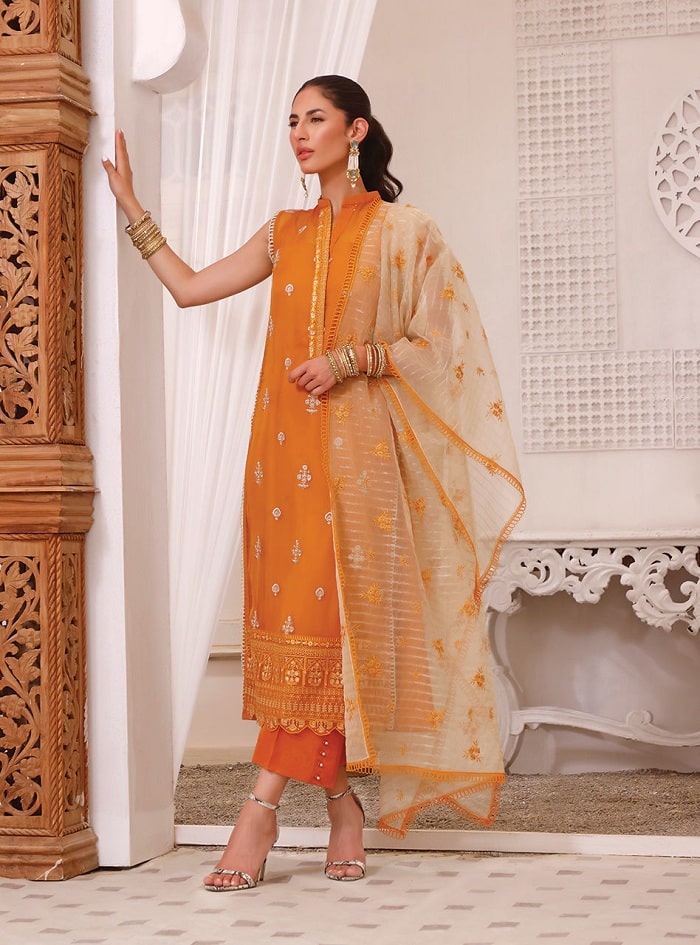 Flaunt in the traditional style long chiffon shirt organza dupatta and straight pants PKR:34500/- Only.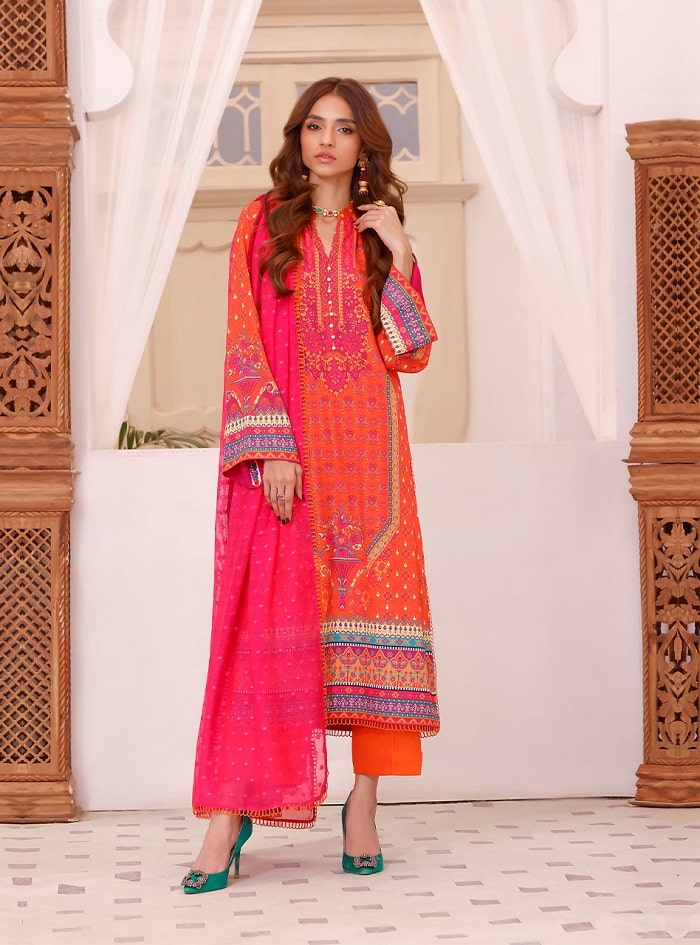 Get perfect eid summer look with this digitally printed tunic available for PKR:29500/- Only.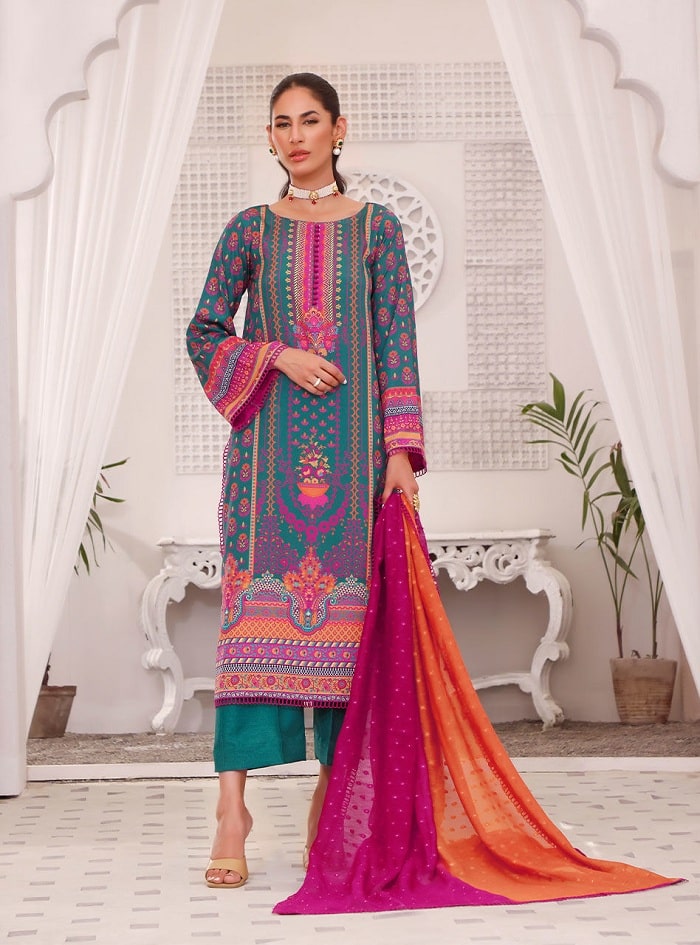 Modern digital print silk viscose suit Available PKR:29500/-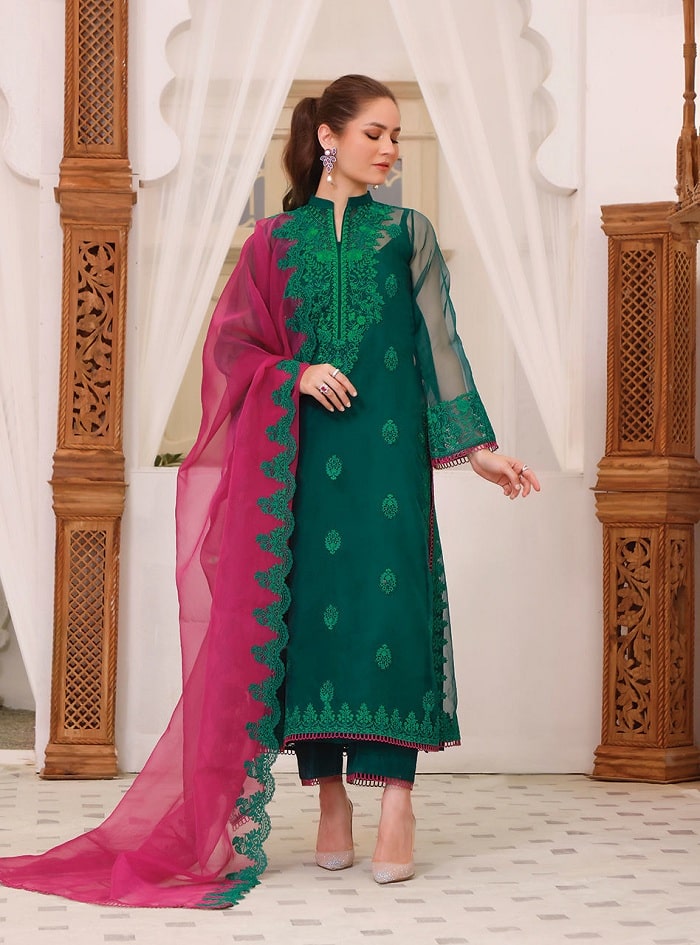 Green embroidered shirt with matching pant and contrasting dupatta PKR:33500/- Only.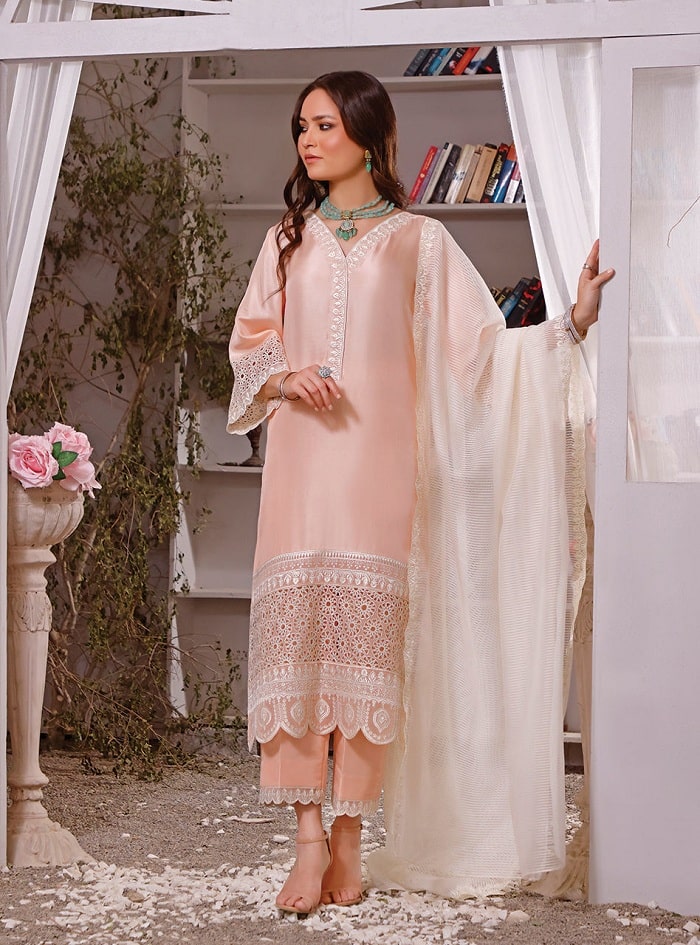 Stylish peach color zainab chottani eid luxury suit PKR:39500/- Only.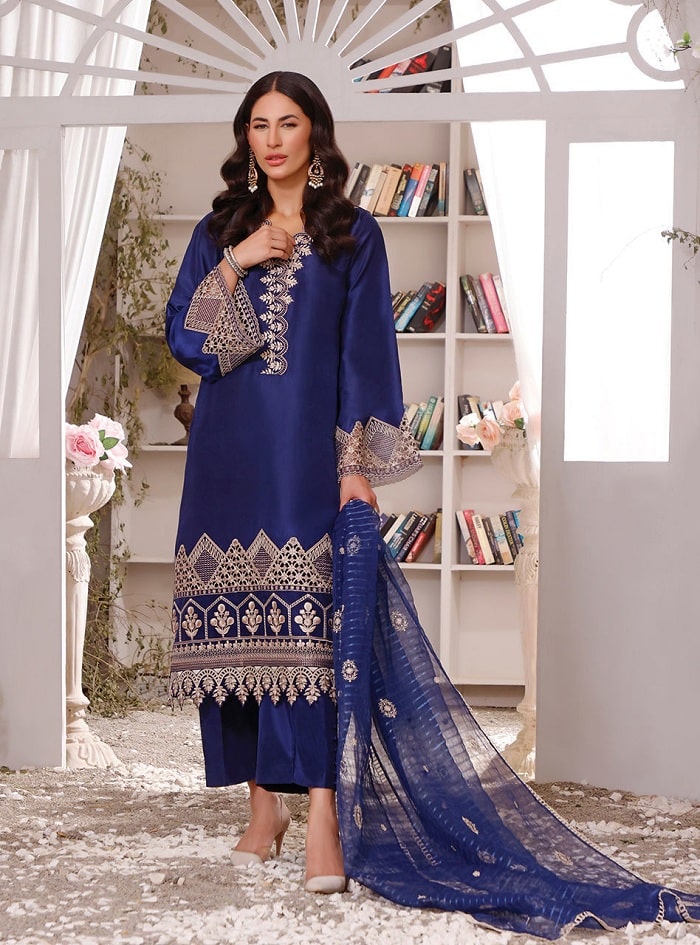 Embroidered blue color elegent festive wear 3 piece suit PKR:42500/- only.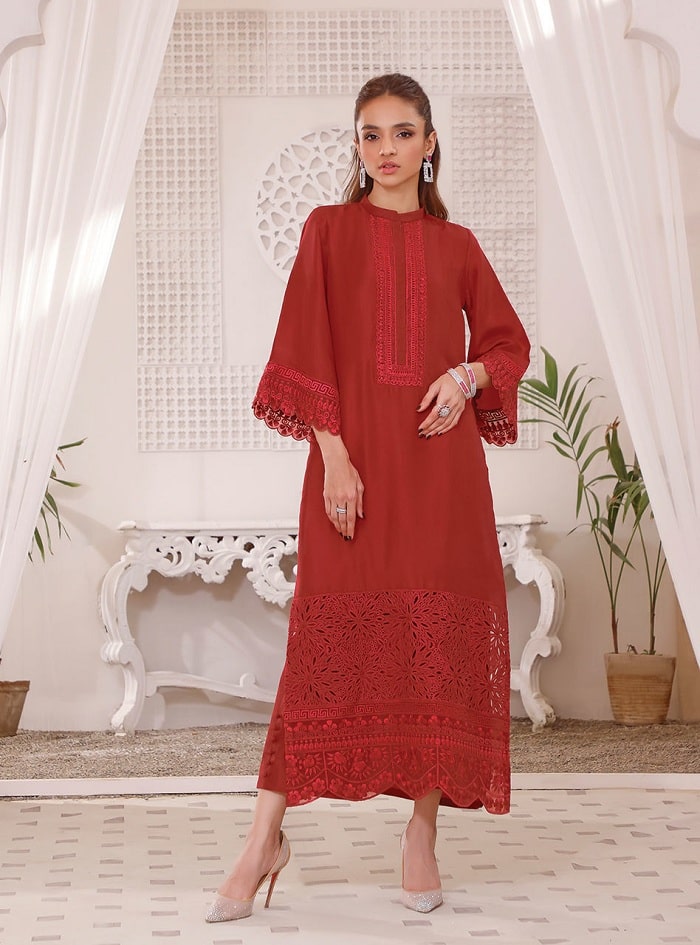 Red raw silk embroidered 3 piece unstitched eid suit for ladies PKR:32500/- Only.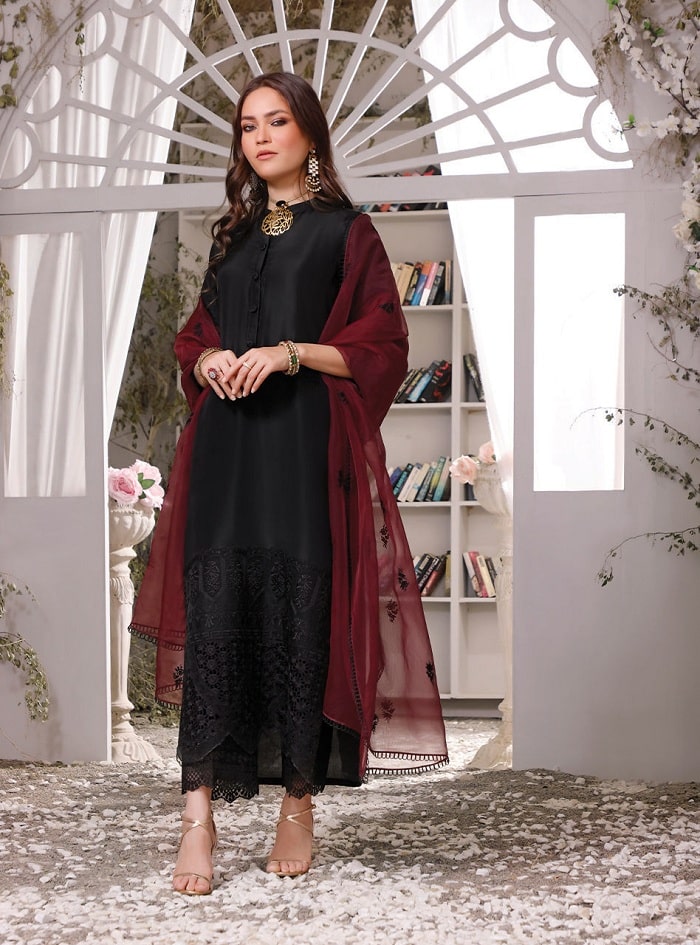 Black Embroidered Shirt and pant with gracefull maroon dupatta PKR:42500/- Only.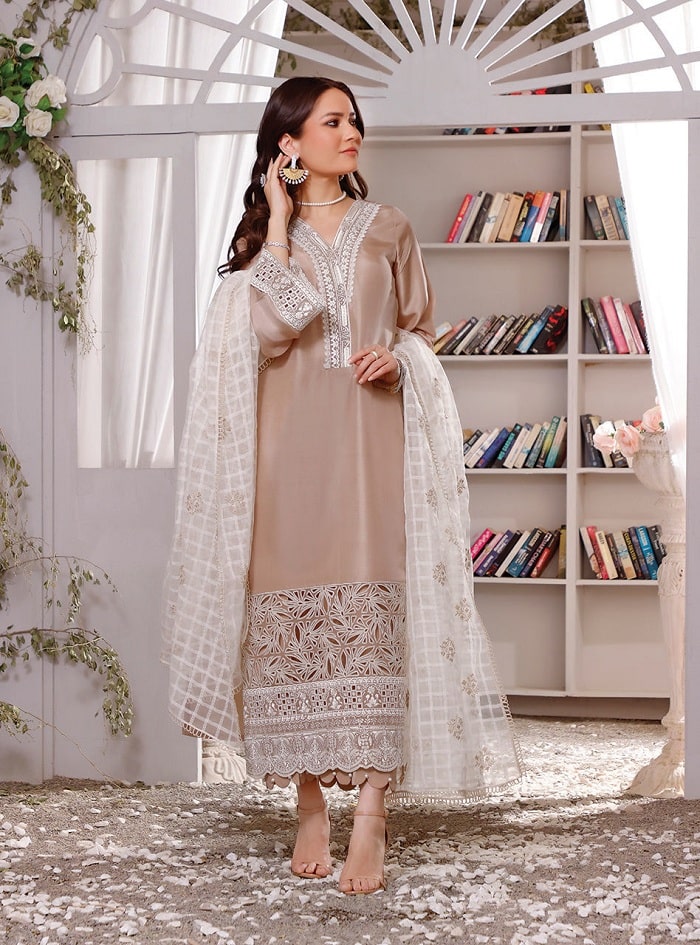 Beige color embroidered festive suit for ladies PKR:42500/- Only.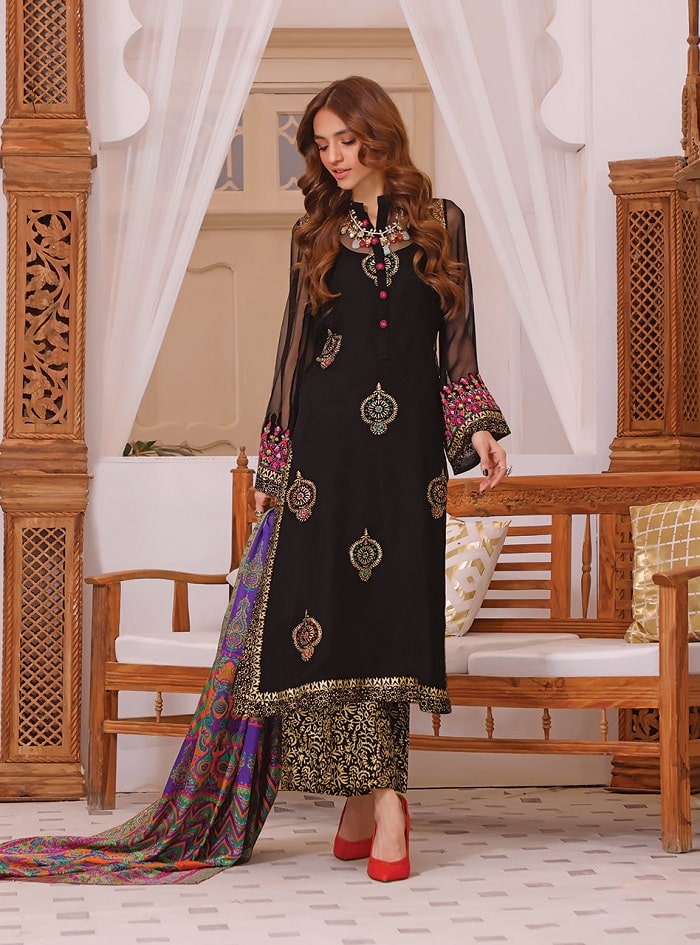 Zainab Chottani charcoal black print theme PKR:42500/- Only.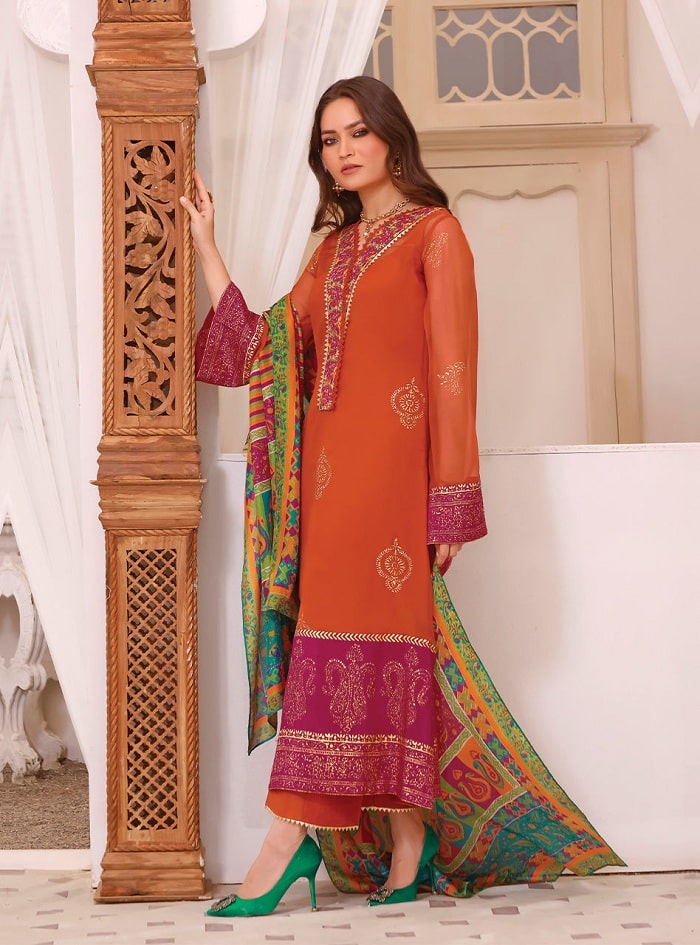 PKR:38500/- Only.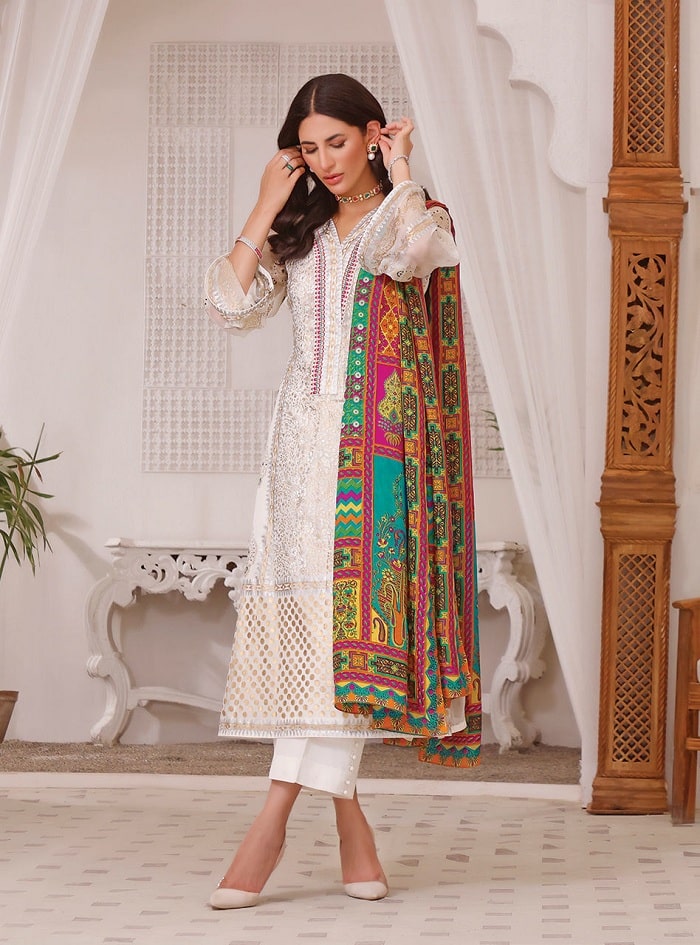 White color beautiful traditional style 3 piece suit PKR:39500/- Only.
Zainab Chottani Summer Lawn
Zainab Chottani is a leading clothing brand in the Pakistani fashion industry. And millions of zainab chottani customers love this wear. Every year many new designs of lawn prints publish by this brand. Therefore, these things make this brand a rising star in the fashion world. Yes, this brand also doing its work very well in almost all cities of the United Kingdom.
Furthermore, during the initial stage, the Zainab Chottani brand only provides pret collection. But now this brand also provides lawn, bridal formal, and casual collections for women. In addition, all suits are designed under the supervision of highly qualified designers to keep brand quality.
Eid Lawn Collection 202
All festive eid lawn collection dresses are specially design for the perfect look. Each eid dress has containing a different design and style. Therefore get ready for newly publish spring-summer lawn and chiffon dresses for women.
Nishat linen, Junaid Jamshed, and Warda brand also launch their summer lawn dresses. We can see many qualities of the Zainab Chottani brand in this eid lawn collection 2022. Let's explore more new and stylish eid lawn dresses for women in 2022.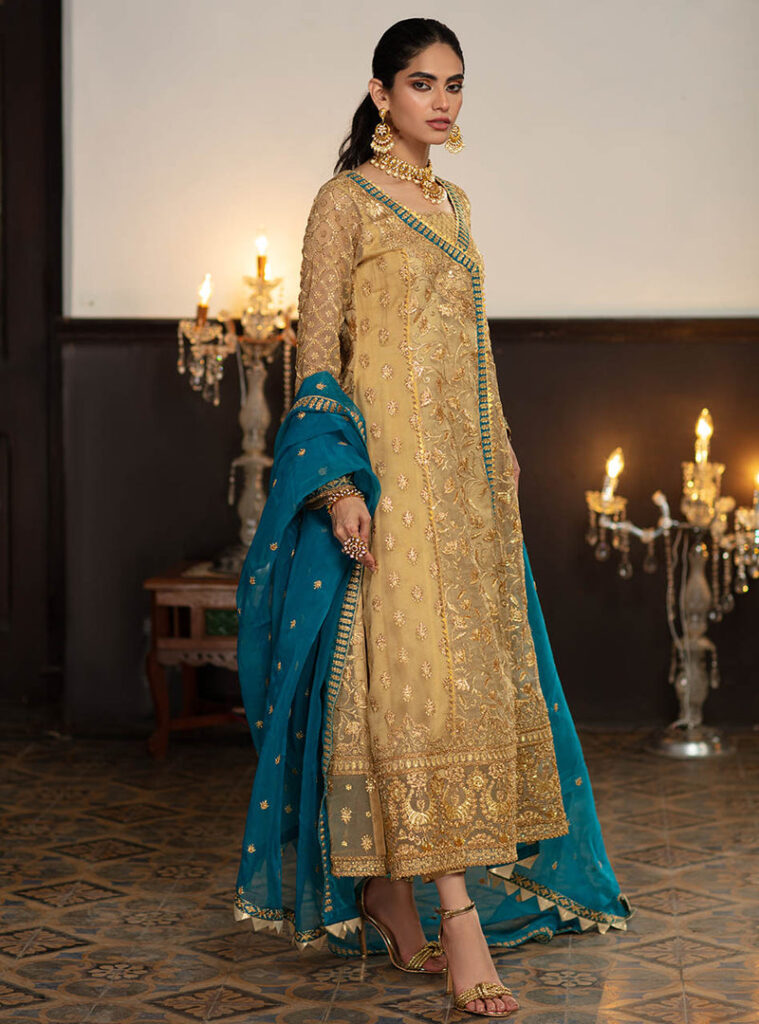 Stylish embroidered festive wear 3 pieces yellow color suit PKR:21,950 Only.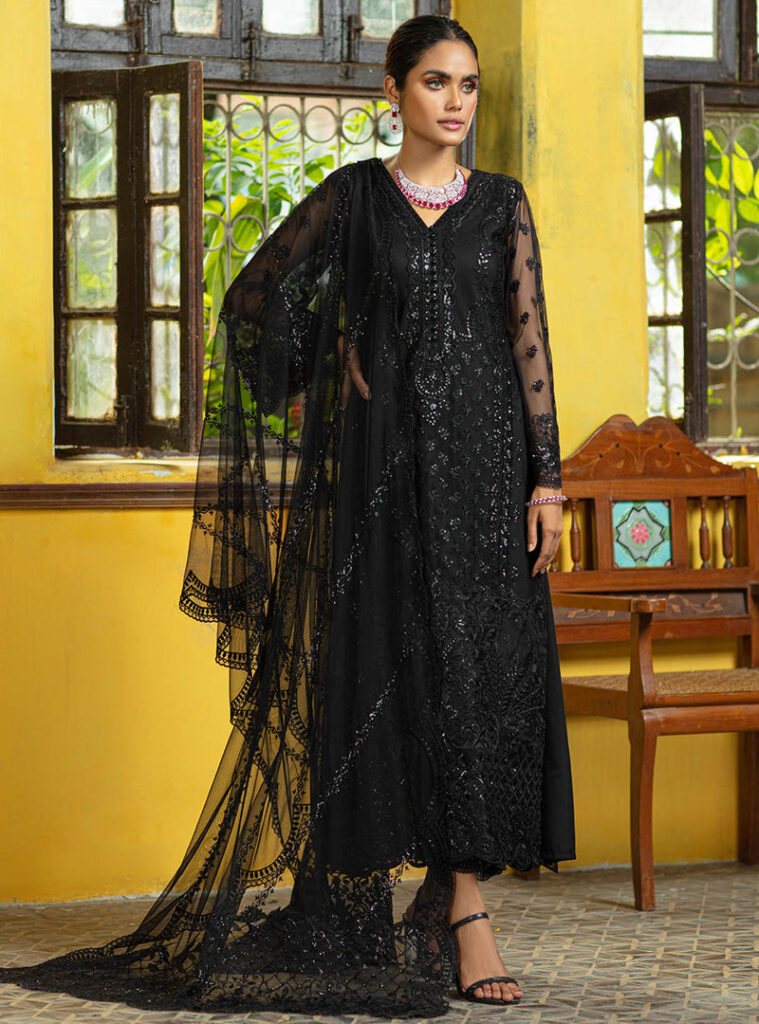 Un-stitch Black color luxury suit PKR:21,950 Only.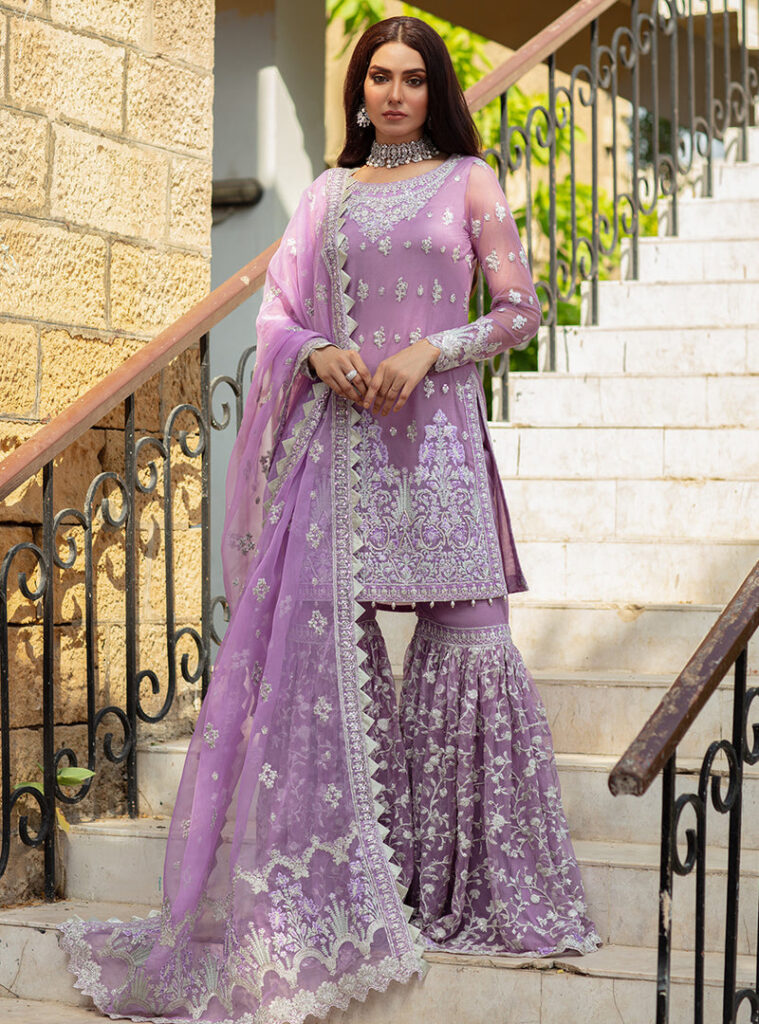 Purple color eid luxury suite available for PKR:20950 Only.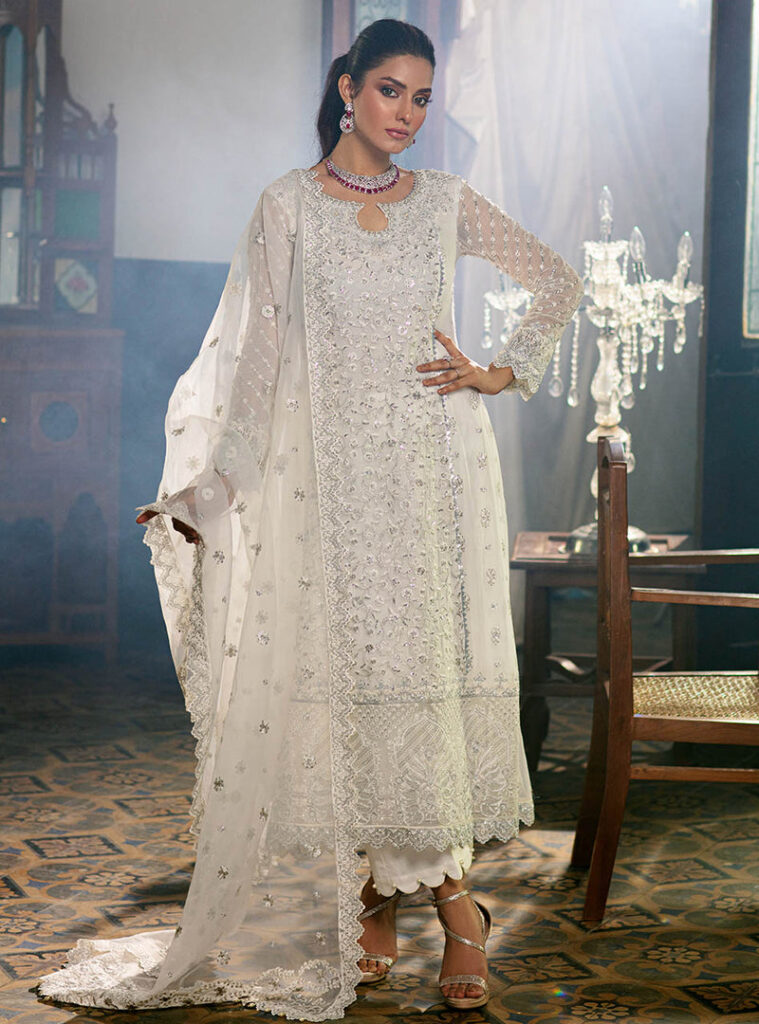 PKR:19950 Only.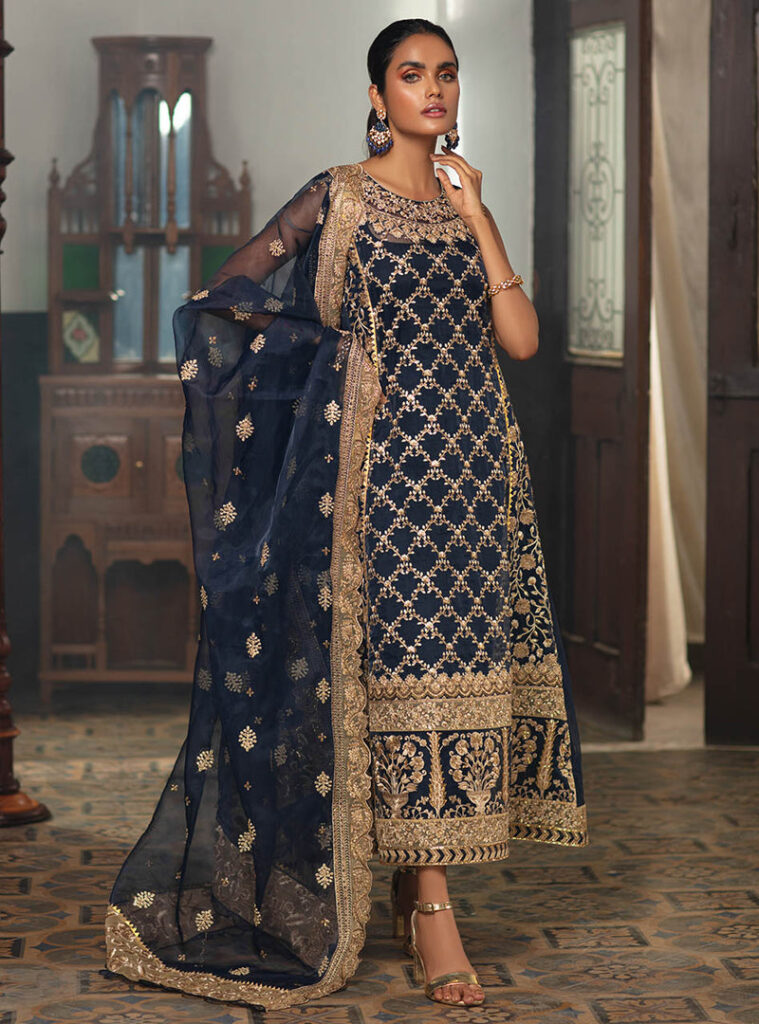 Unstitched Velvet wedding wears Zainab Chottani 3 piece luxury suit PKR:19950 Only.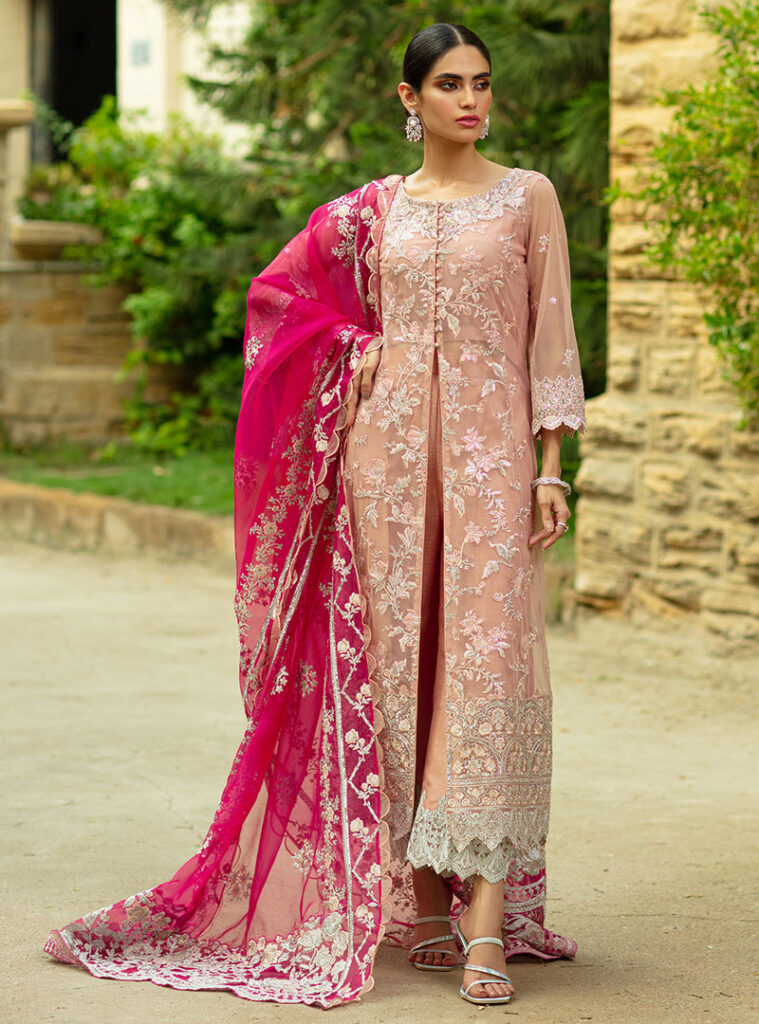 PKR:20950 Only.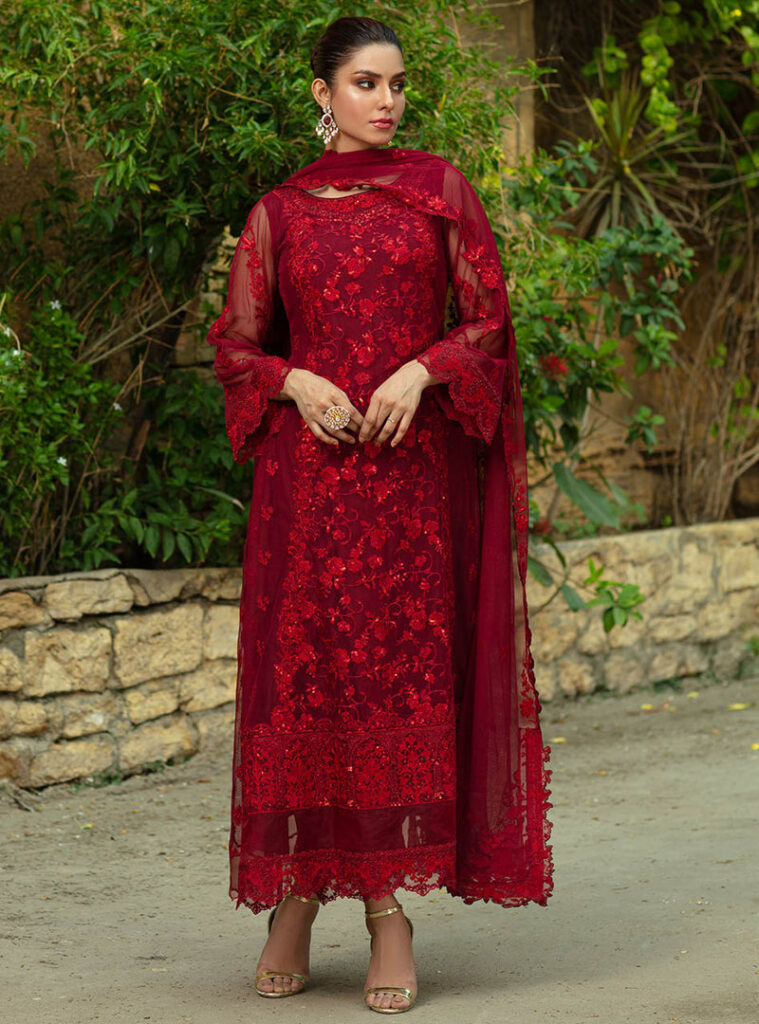 Rupees:21950 Only.