Ittehad Textiles Sale Lawn Summer Collection 2022 With Price
Leading Pakistani fashion brand Ittehad Textiles recently launched its Premium lawn Summer Sale collection 2022. As we can see that all dresses were unique and designed with digital prints & embroidery work. Furthermore, every single collection of this fashion brand is mind-blowing. Pakistani women want to wear them as early as possible. Therefore, today we are going to share the new arrival of the Ittehad Lawn Sale Summer Collection 2022. Every year ittehad textiles present a new design travelogue fused with different cultures of femininity.
A successful Pakistani fashion brand started to provide trendy clothes in 1973.it is a special Ittehad Lawn Collection 2022 for modern women. Furthermore, this is the best arrival that is specially made for the hot summer season. Ittehand brand always designed unique dresses that are perfect only for specific things according to our needs. All of these inspiring and creative designs will provide you're a unique and stylish summer outlook.
Let's Buy New Arrival Ittehad Lawn Sale Collection 2022
Moreover, I have no words to explain their beauty. All of these beautiful crystal lawn prints are too inspiring and creative. So, girls I have not worded to explain the dress's beauty, and how they are made for yourself.
Every Pakistani women love to wear brand outfits. Especially on Eid festival or any party functions. Mostly women like places where they can get multiple products at the same time, ittehand textiles is one of the leading fashion brands and perfect places. It brings a lot of new variety for this summer season. Therefore, the New arrival lawn by ittehad textiles provides a unique and appropriate look during summer days.
Orange One Piece Digital Printed Lawn Kurti by Ittehad Textiles for Rupees:1249 Only.
One Piece Unstitched Digital Printed Lawn Shirt in Blue Colour Available For Rupees:1249 Only.
H.Pink Color Printed Lawn Kurti for Girls Wear Rupees:1249 Only.
Purple color unique style printed lawn 1 piece shirt Rupees:1249 Only.
D.Pink 1 Pc Unstitched Lawn Shirt PKR:1249 Only.
Stylish Lime Green Lawn Shirt by House of Ittehad Brand Available for Rupees:1249.
1 PC Lawn Printed Shirt PKR:1249 Only.
Purple lawn one-piece digital print Kurti style for Rupees:1249 Only Un-stitch.
Get glamour look with P.Green color lawn one-piece Kurti available for Rupees:1249 Only.
1 Pc Unstitched Printed Lawn Kurti in Black Color For Rupees:1249.
One Piece unstitched Shirt – Blue – Rupees:1249 Only.
PKR:1249 Purple Kurti
Rupees:1249 Only.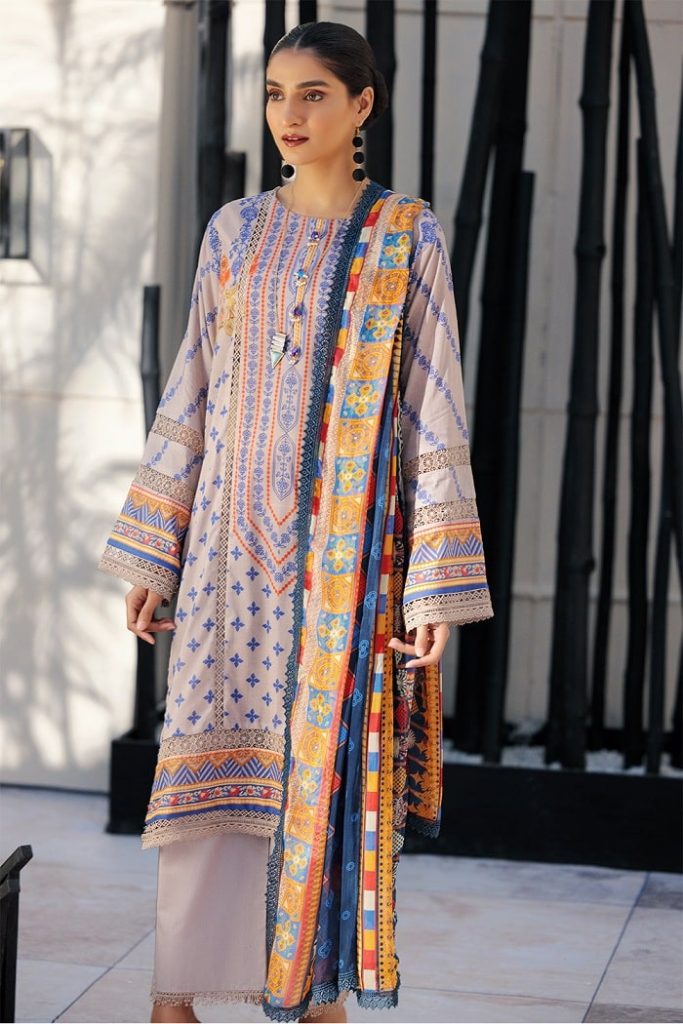 Two-Piece Printed Un-stitch Shirt plus dupatta available now for PKR:2299/- Only.
Digital Printed Lawn Shirt + Chiffon Dupatta – Blue Color – For Rupees:2149/- Only.
Beige color 2 pc un-stitch Shirt and Dupatta Available for Rupees:2299 Only.
P.Green Two Piece Summer Lawn Suit by Ittehad Textiles Buy Now For Rupees:2149 Only.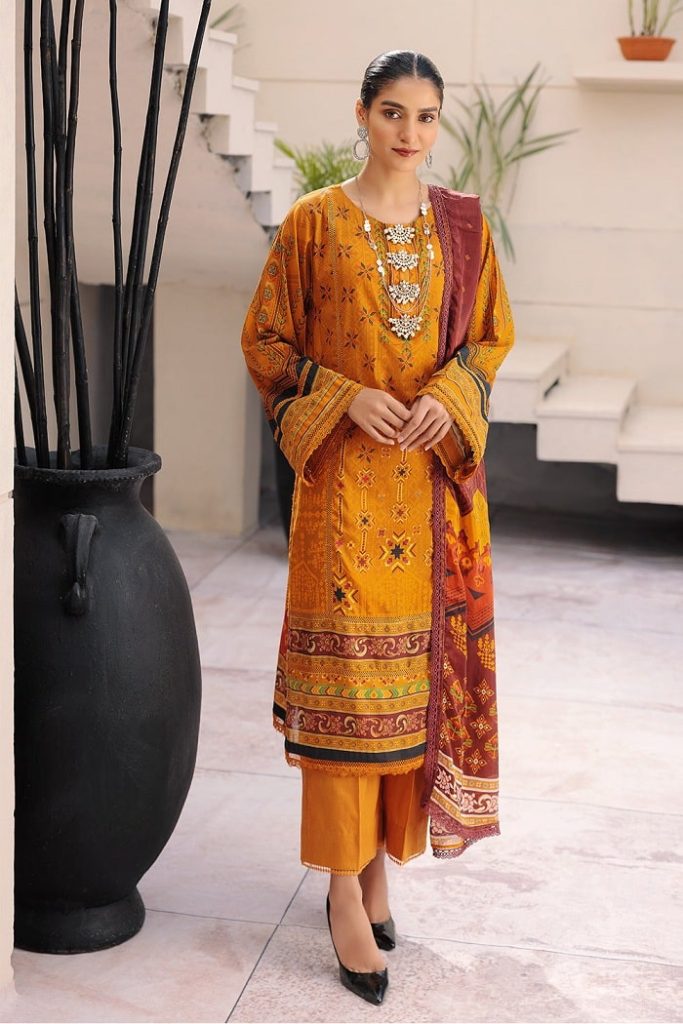 Two-Piece Lawn Suit Rupees:2149.
Lovely skin color two-piece printed lawn shirt + chiffon dupatta PKR:2149 Only.
BEST LAWN PRINTS 2022 BY ITTEHAD TEXTILES
All the lawn collection 2022 designs are designed according to people's needs. They are also arranging a fashion show for their next upcoming collection. furthermore, as we know that there is much competition among the leading fashion brands in Pakistan. Therefore, every fashion brand gives its 100% to achieve its goal.
See More: Maria B Kid's wear Spring Summer Collection