Orient Winter Collection 2022 Vol-1 Unstitched 3PC Suits
In Pakistan, winter has been arrived in many areas, and still many people waiting for winter arrival very excitingly. Girls have started to buy the latest Myreen Orient Winter Collection 2022 containing shirts with dupatta in khaddar fabric for the new season. In every new season, Pakistani girls want to wear new dresses having colorful prints and also decorated with natural stones and pearls called embroidery.
To make this winter special we are going to post the latest and most elegant Winter Dresses collection for Pakistani girls by the famous brand Orient. Furthermore, As you know Orient is working in the whole world and also in Pakistan for many years. And now this brand has got much attention and fame in the whole of Pakistan.
Orient Winter Collection 2022 Unstitched Khaddar Suits 2022-23
As you know winter is a naturally extreme season and the concept of fashion. Gets on the edge of the end due to warm and thick dresses and sweaters, jersey, etc. hence ladies think that the summer season is better compared then winter. Because girls think they can wear fashionable dresses and other fashion accessories easily in just summer season without any trouble. But this is a wrong concept.
The sharp minds of experienced designers have designed such lovely designs and dresses which are best for this winter season. Winter Dresses collection for Pakistani girls by famous Pakistani brand Orient has been unveiled by the brand. Orient is working in Pakistan for many decades. Furthermore, this brand is famous for its designed embroidery and printed dresses. In winter fashion dresses are also divided into two parts as eastern and western fashion dresses.
3-Piece khaddar printed unstitched suit for women PKR:2990 only.
Blue khaddar 3piece suit for winter season available at an affordable price for PKR:2990.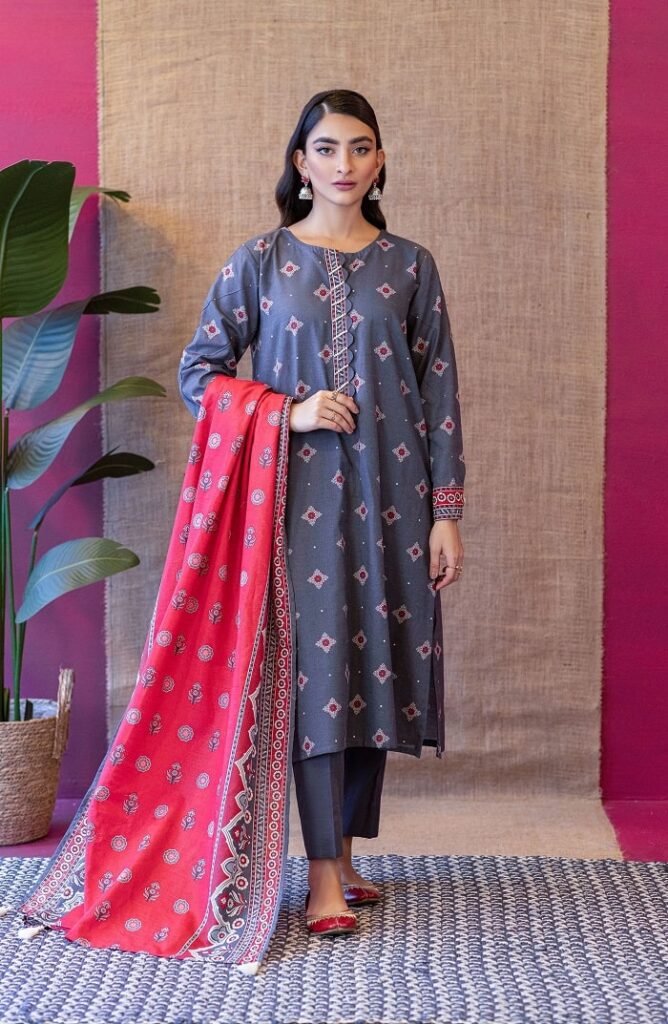 Printed khaddar grey color shirt and pant with khaddar pink dupatta PKR:2990.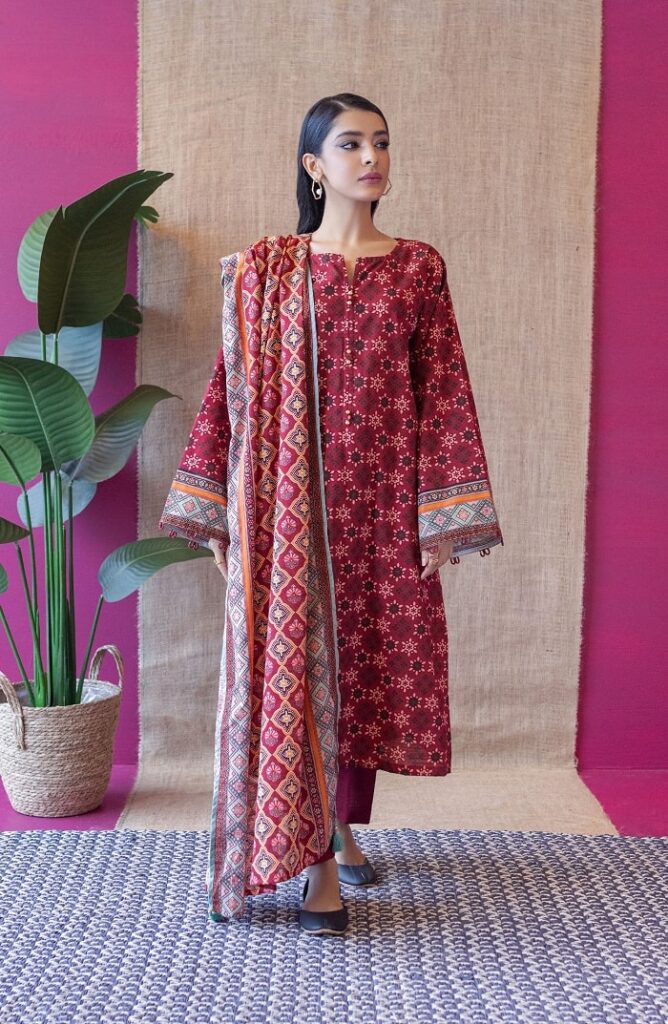 Enhance your winter look by wearing this maroon color printed khaddar 3p suit PKR:2990 only.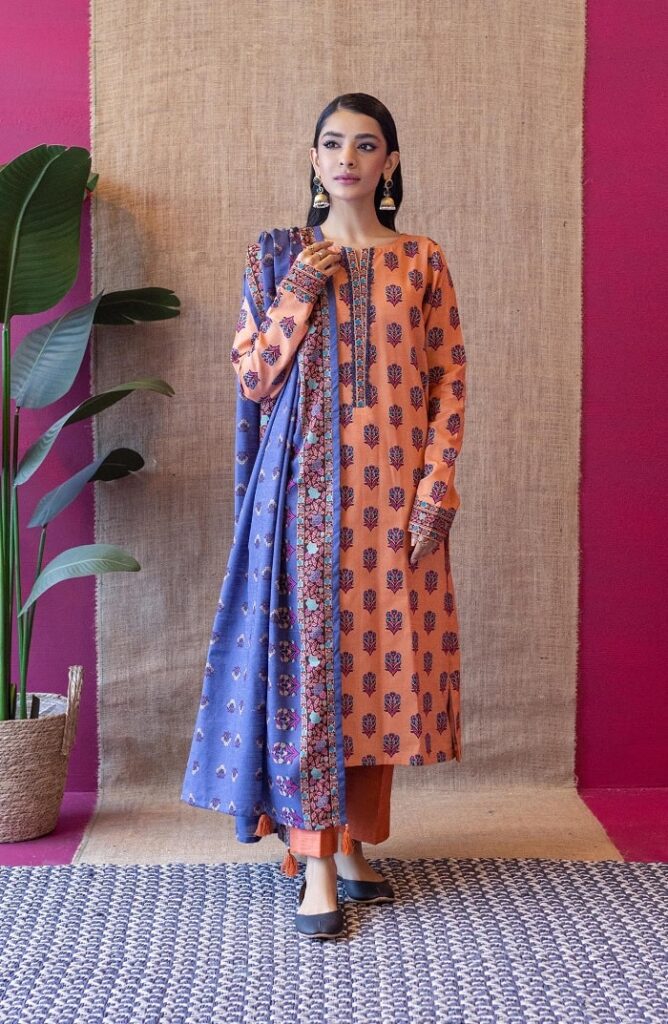 Beautiful peach color orient brand winter three-piece suit PKR:2990.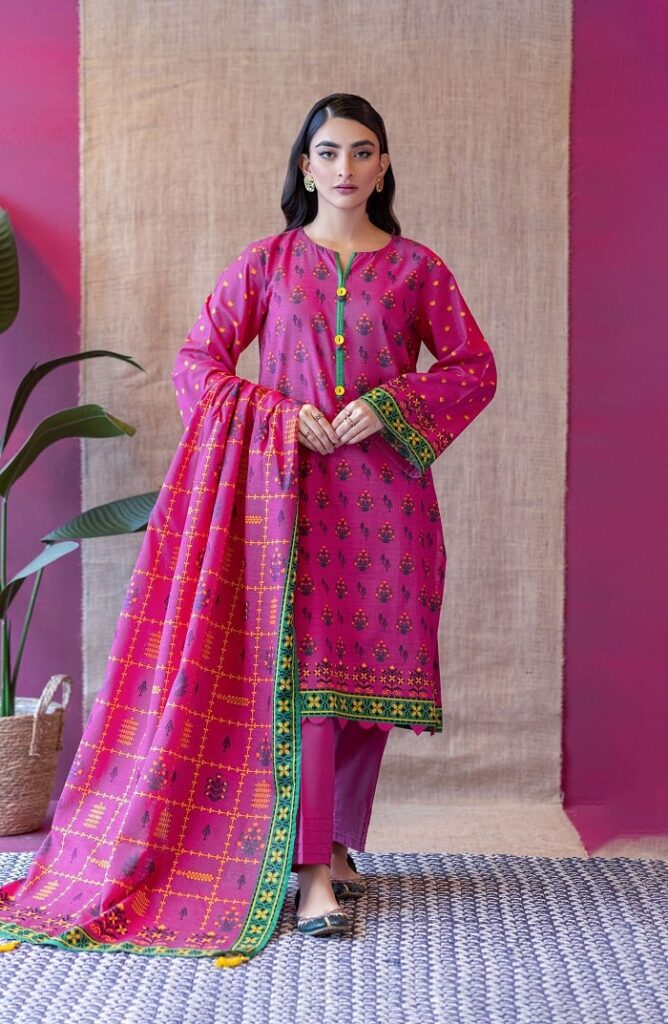 Lovely pink color printed khaddar 3piece suit PKR:3790 only.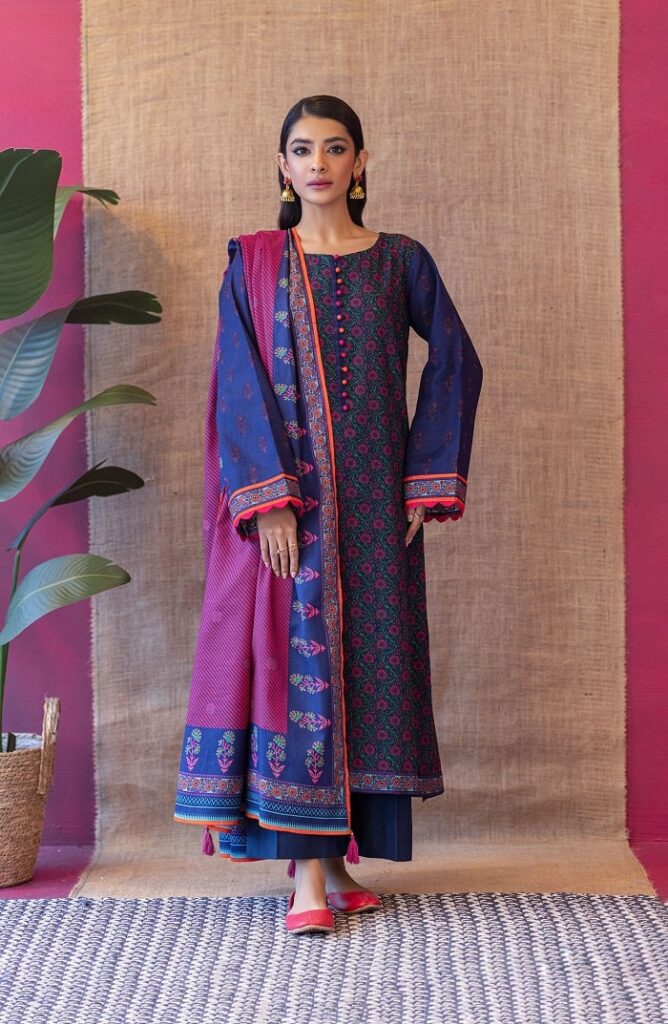 Unique design printed unstitched khaddar 3piece suit for women PKR:3790 only.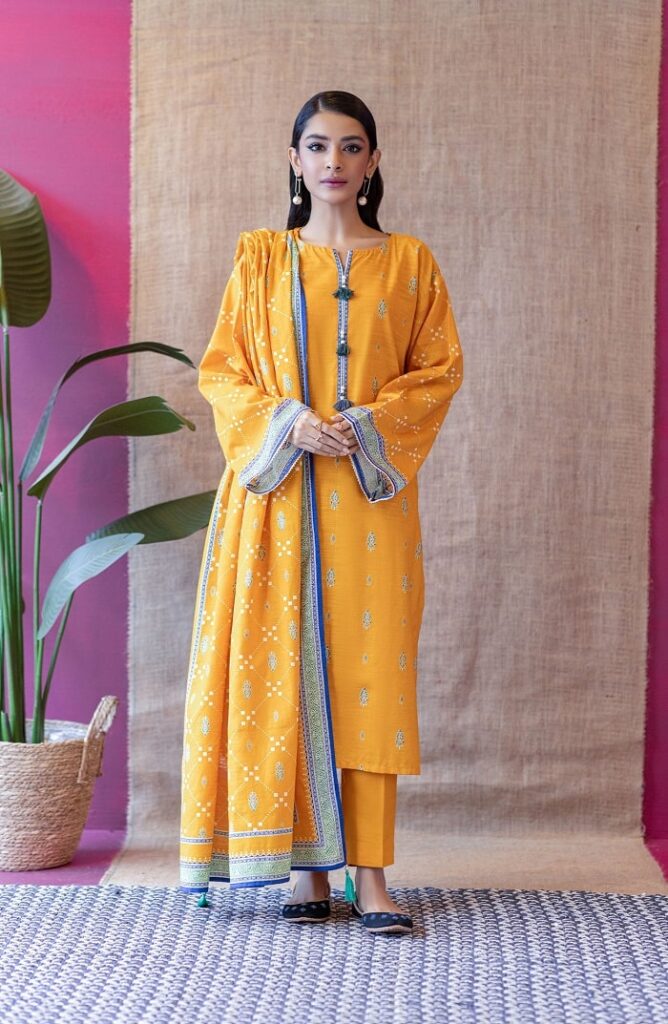 Orient winter unstitched collection 2022 khaddar 3piece yellow color suit available now for PKR:3790 only.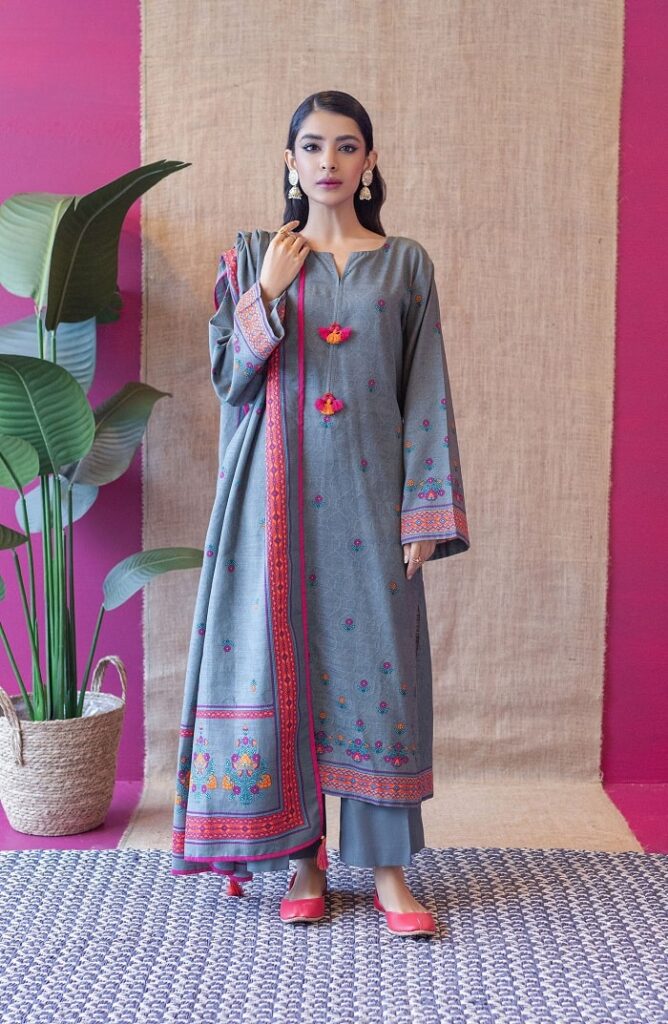 PKR:3790
Red printed khaddar 3pc unstitched PKR:3790.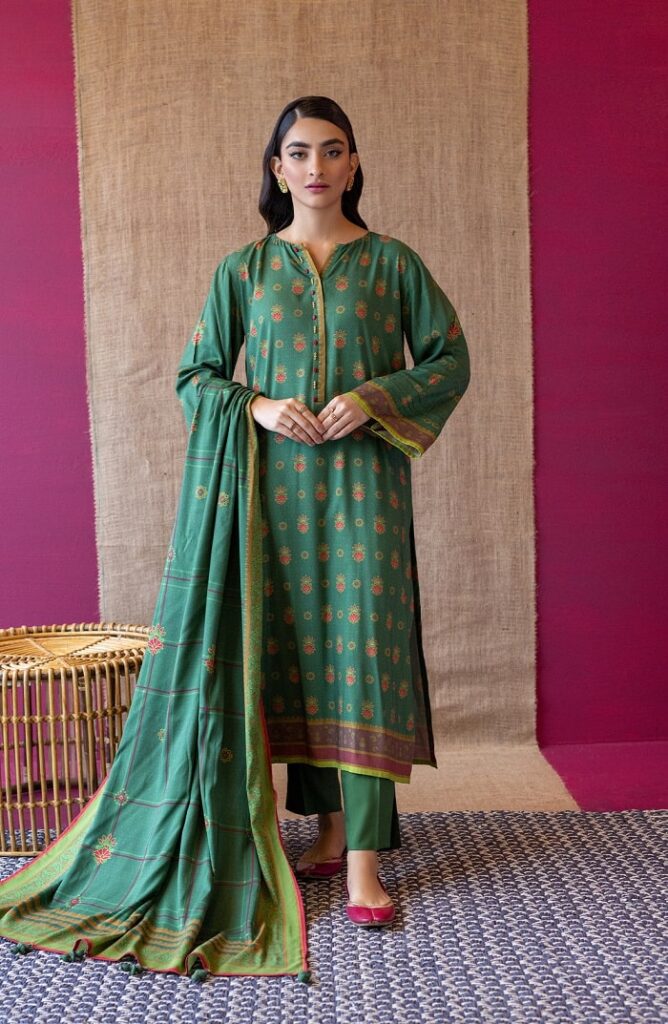 Unstitched orient winter green linen 3piece suit for women PKR:4190.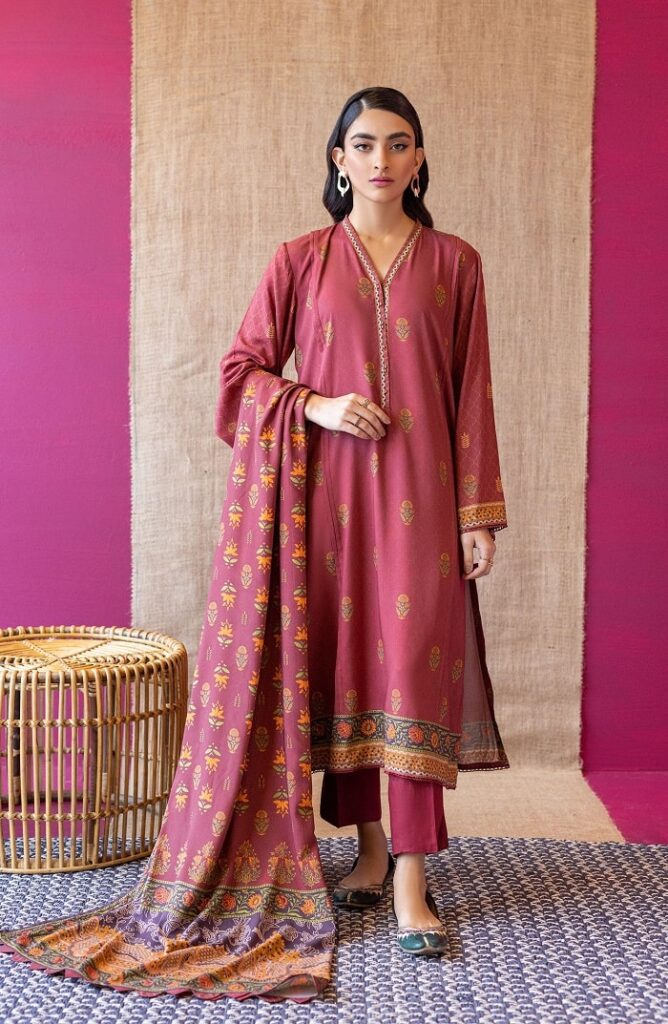 Linen marron 3piece suit PKR:4190.
New Arrival Orient Winter Khaddar Suit With Price
A girl selects fashion dresses of the eastern or western type according to the occasion or formal or informal event. As you know Shalwar Kameez or Kurta pajama is the national dress of Pakistan and young girls and boys prefer to wear this dress on many occasions.
In conclusion, Orient Winter Collection Sale 2022. And now you can also able to visit and buy online winter dresses Orient online at their official website. This collection contains well-decorated embroidery and colorful printed dresses.
See More: New Sapphire Kids Wear Winter Collection Store Online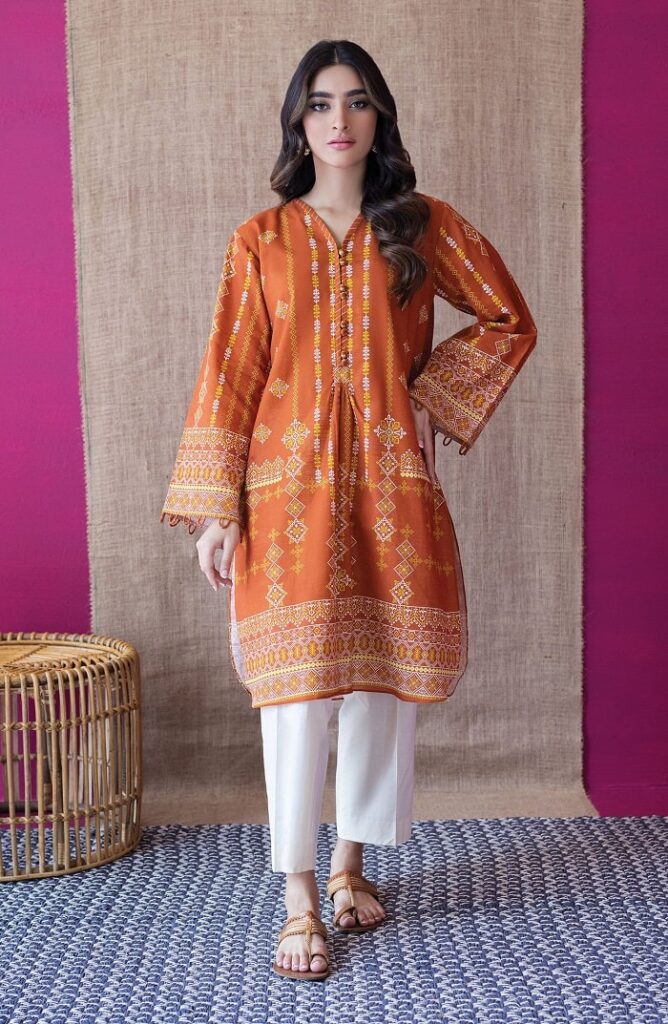 Stylish orange color unstitched 1p-printed khaddar shirt PKR:1390 only.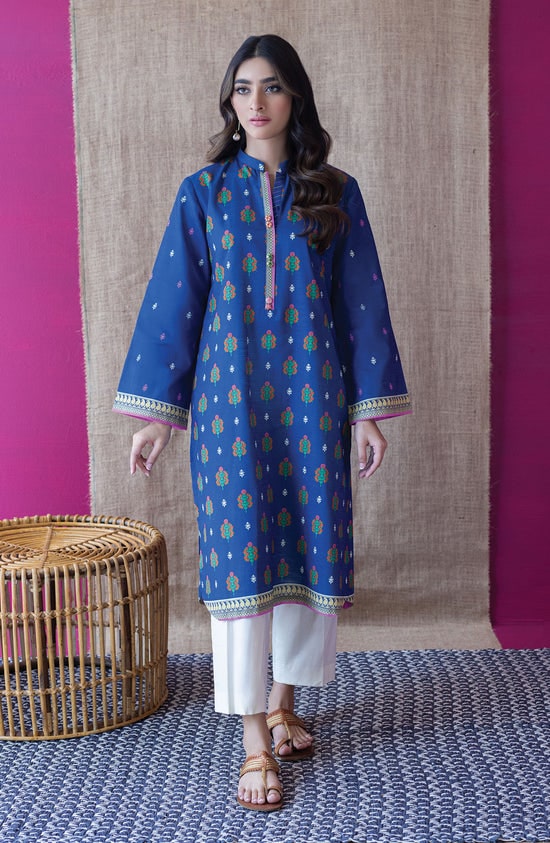 Blue printed khaddar shirt one piece PKR:1390.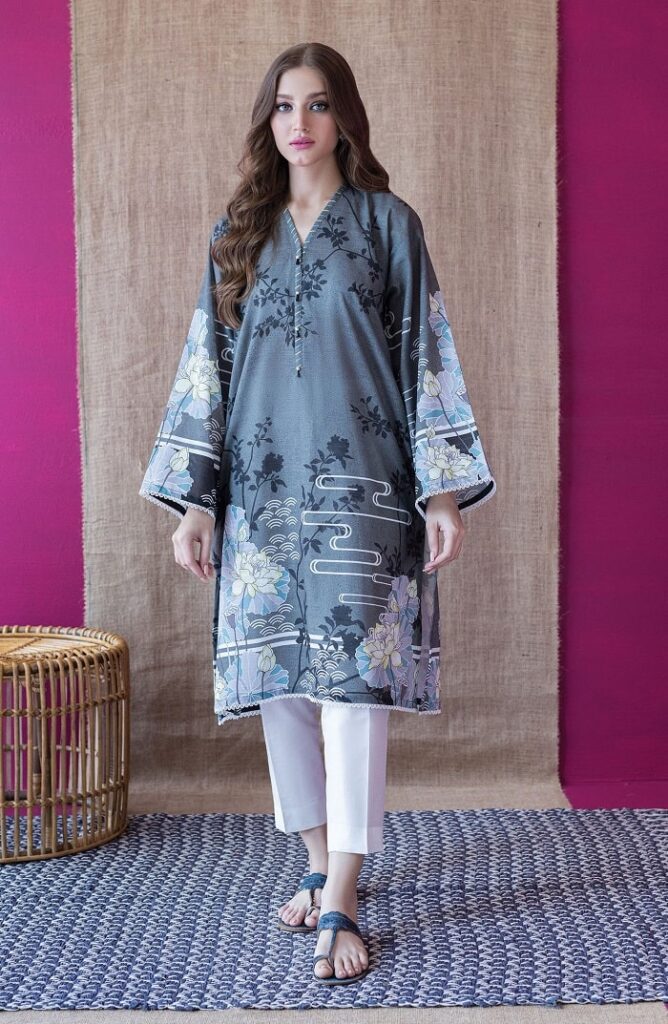 New arrival orient brand winter printed khaddar shirt PKR:1390.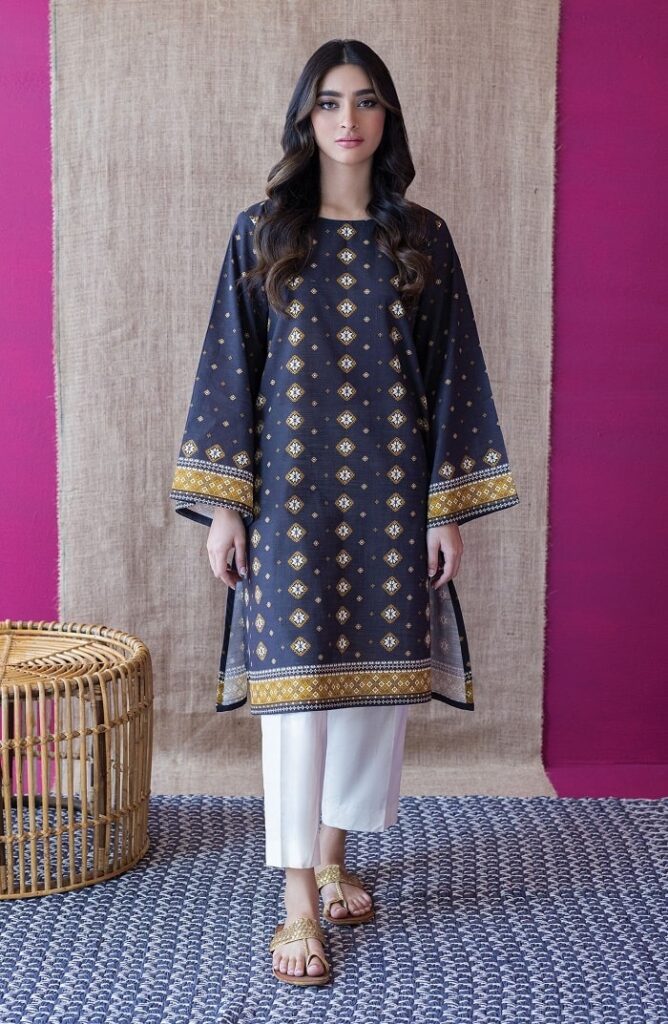 Unstitched one-piece khaddar shirt for the perfect winter look at a low price of PKR:1390.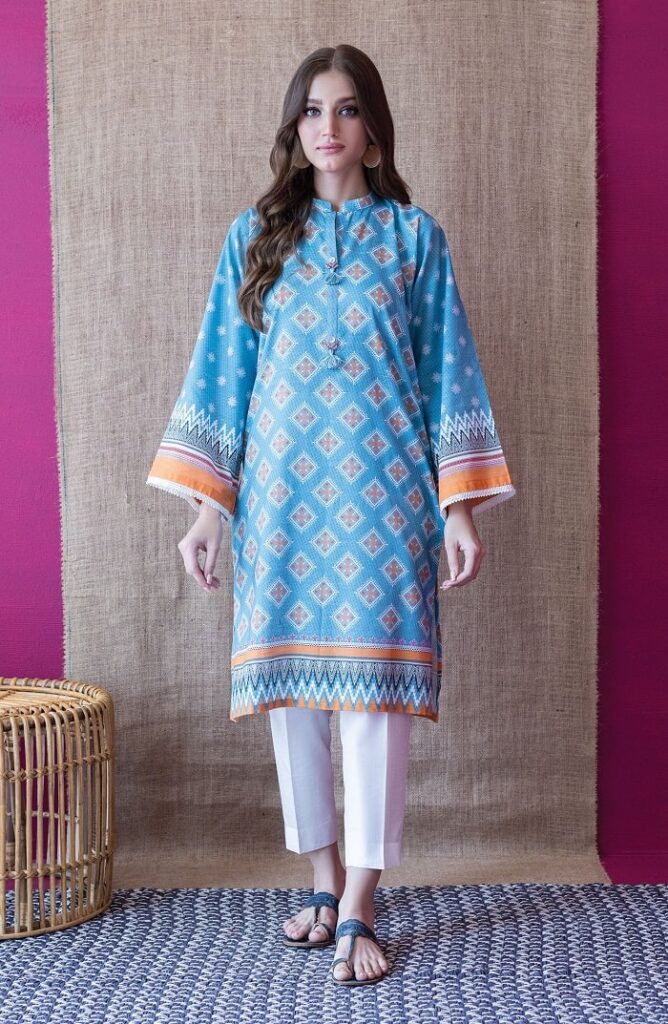 Blue khaddar unique design one piece shirt PKR:1390.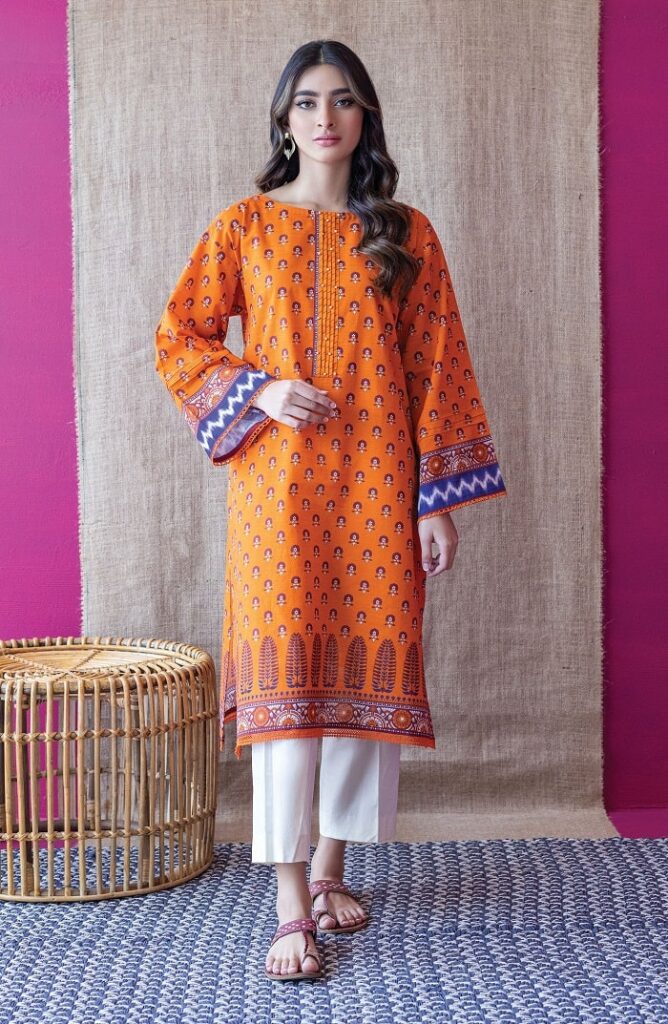 Let's refresh your winter wardrobe with this beautiful orient brand one-piece khaddar shirt PKR:1390.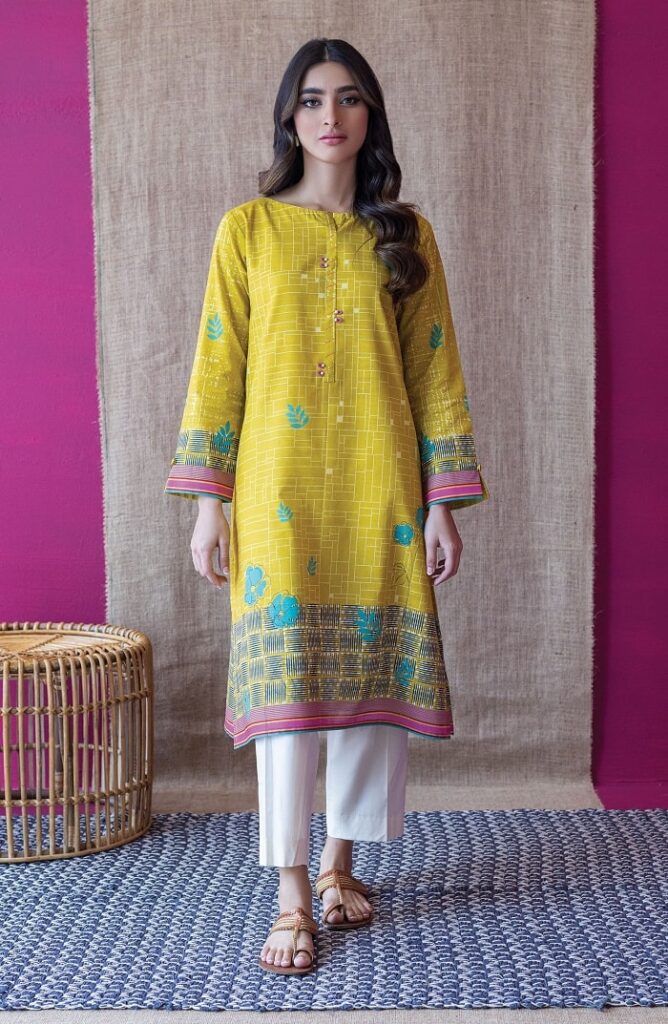 1-Piece khaddar mustard printed unstitched shirt PKR:1390.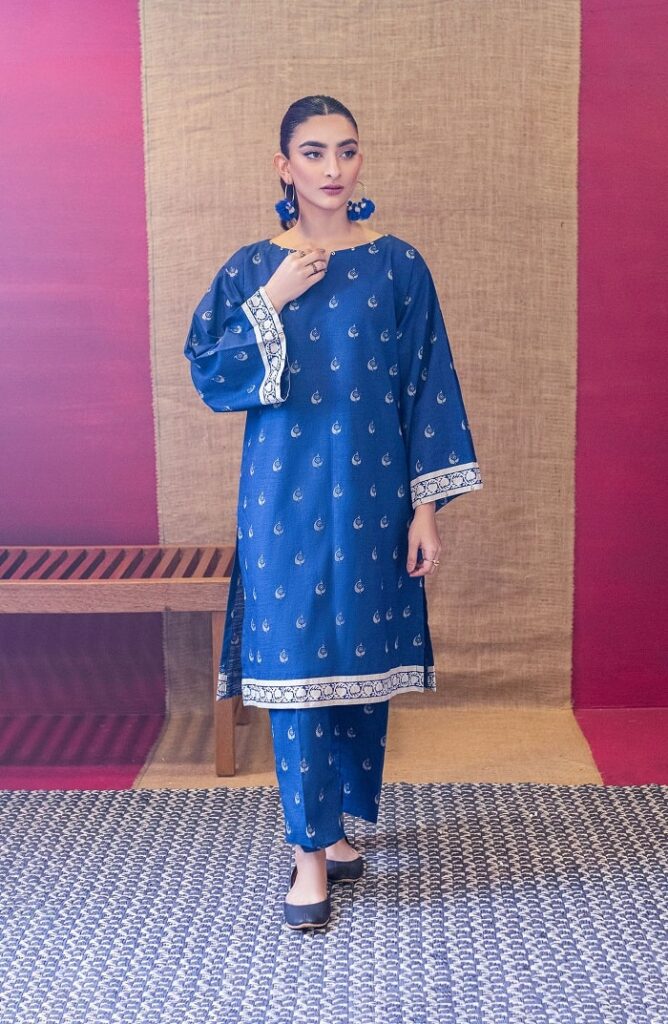 Get a unique look by wearing a printed khaddar shirt and pants PKR:2590 only.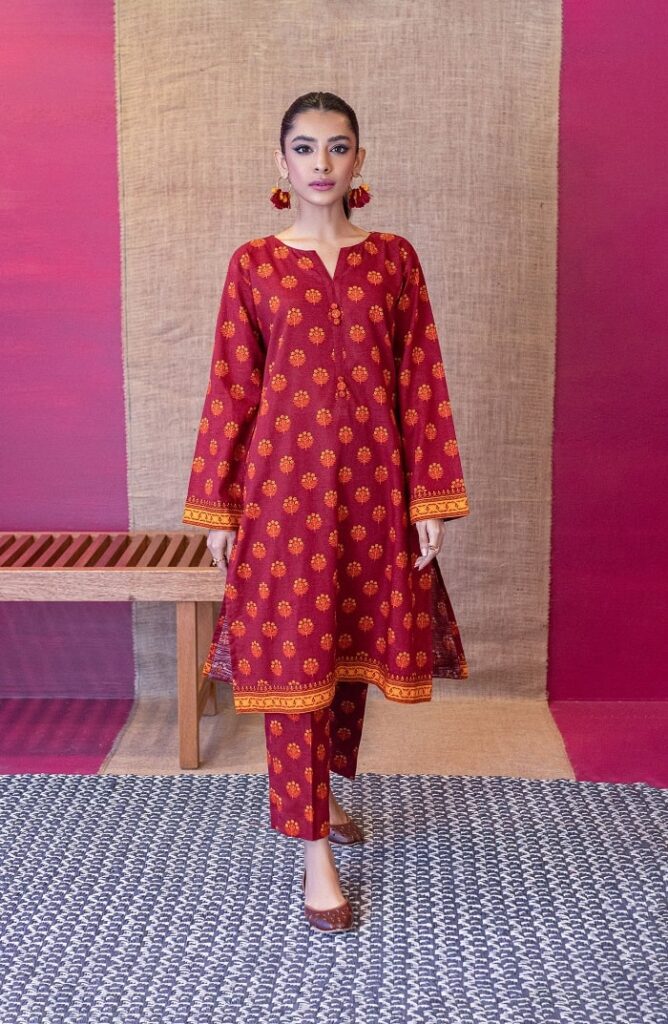 Red orient brand winter unstitched khaddar 2piece suit PKR:2590 only.