Eid Dresses By Top 10 Pakistani Brands 2022
Eid is coming soon in Pakistan hence shopping for Eid Dresses has become fast. That's why we have mentioned the best brands to buy a dress.
In Pakistan normally many brands are trending these days. Each brand has some specialty and strong point which makes it different from others. Khaddi styles and Alkaram stuff both are pure examples of this fact. That's why we recommend our dear subscribers to buy from any of these 10 brands to get a perfect look in Eid Dresses 2022.
Top 10 Brand's Eid Dresses Collection 2022
Girls always want to buy the best for special events and occasions. In Pakistan, Eid is considered as one of the best occasions come in the life of every Muslim after 1 year. That's why we enjoy the Eid day with full happiness and charm.
On this day the most complicated thing is to select the dress for that special day. But now you can easily select one of the brands described below to buy the latest Eid dress for the season 2022.
Eid Dresses Brands 2022
These are the top 10 brands to buy stuff for Eid-ul-Fitr 2022. In addition it is also very important to tell our dear visitors that stuff of these brands are liked by girls in Pakistan and also in whole world.
Alkaram
Khaadi
HSY
Taana Baana
Bareeze
Nishat Linen
ChenOne
Maria B
Sana Safinaz
We have mentioned the names of top class brands. In addition we have given few images of each brand so that you can get an idea about the stuff & brand soil in deep.
See More: New in Limelight Eid Lawn Collection With Price Tag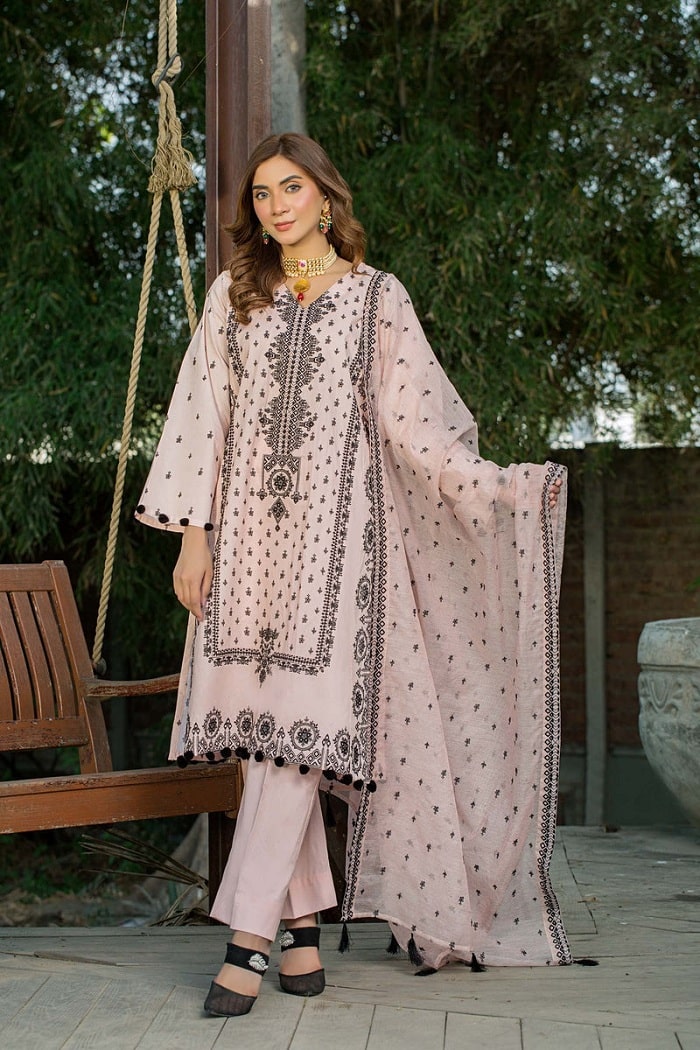 Trending Latest Designs
All of these images have the latest designs of stuff specially designed for Eid events. Color matching, beautiful traditional work on dresses, and mixing of cultural and trending dresses make these dresses far better than other brands.