Alkaram Studio Lawn Sale 2023 Upto 50% Off Summer Clearance
Girls if you are looking for the latest and most beautiful stylish Alkaram Studio Lawn Sale 2023 up to 50% off clearance summer collection dresses in Pakistan with a chiffon dupatta. You have come to the right place, here you can find the best Alkaram Studio fully embroidered ready-to-wear and unstitched suits in a wide range. Furthermore, the Alkaram studio shop is an active marketplace where you can buy the best quality outfits. Not only in Pakistan but also can make orders internationally. Well, here in today's post we are sharing the best Cambaric lawn shirts and 3-piece druses at a reasonable price.
Now, girls, it's time to rock with Alkaram Studio, going to share New Alkaram Studio Lawn Clearance Sale 2023 1st collection for women. Al Karam is always famous among Pakistani women; therefore here we have some beautiful selected images of the Alkaram studio summer clearance sale collection 2023.
Alkaram Studio Summer Clearance Sale 2023 Upto 50% Off
Now the last time period this collection has been made best inside the marketplaces. As we know that Alkaram has been in the Pakistani top 10 lawn dresses brand in 2023. Moreover, this brand is always given women base dress collections of items of clothing.
Al-Karam's new lawn collection normally contains unstitched suits. These un-stitch suits are available in 3PC and 2PC suits. Every single dress contains new shirt pattern designs. Here you will find medium shirts and long lawn shirts for the summer season start. All of these Alkaram Studio Sale 2023 is best for the summer season.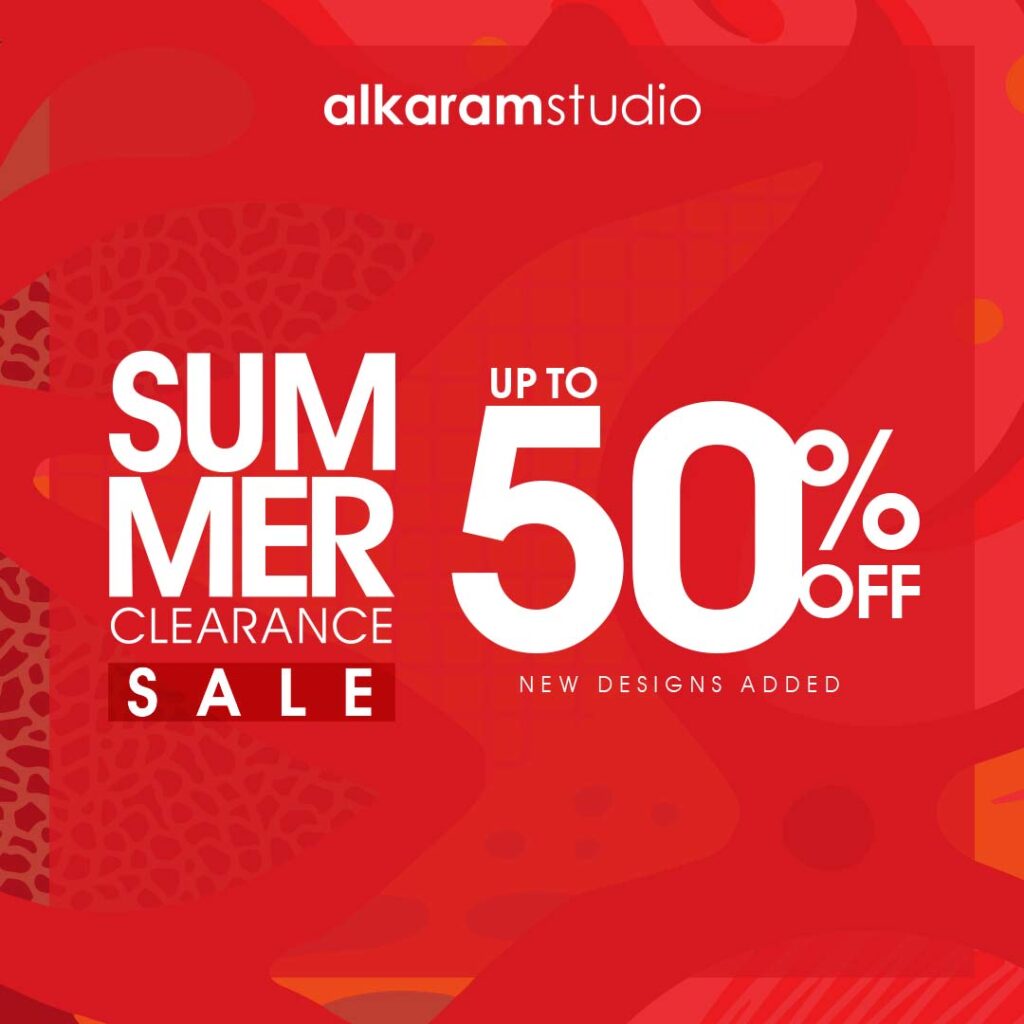 ---
Blue color 3piece printed lawn suit with dupatta PKR:4,670 PKR:3,269 only.
Off-white printed lawn unstitched 2-piece suit PKR:4,050 PKR:2,835.
Enjoy the remaining summer days by wearing this blue digital printed suit PKR:3,680 PKR:2,576.
Beige embroidered lawn fabric three pieces with chiffon dupatta PKR:4,610 PKR:3,227.
Fuchsia pink color printed lawn suit PKR:4,560 PKR:3,192.n
3pc embroidered woven striped suit with fancy dupatta PKR:6,670 PKR:4,002 only.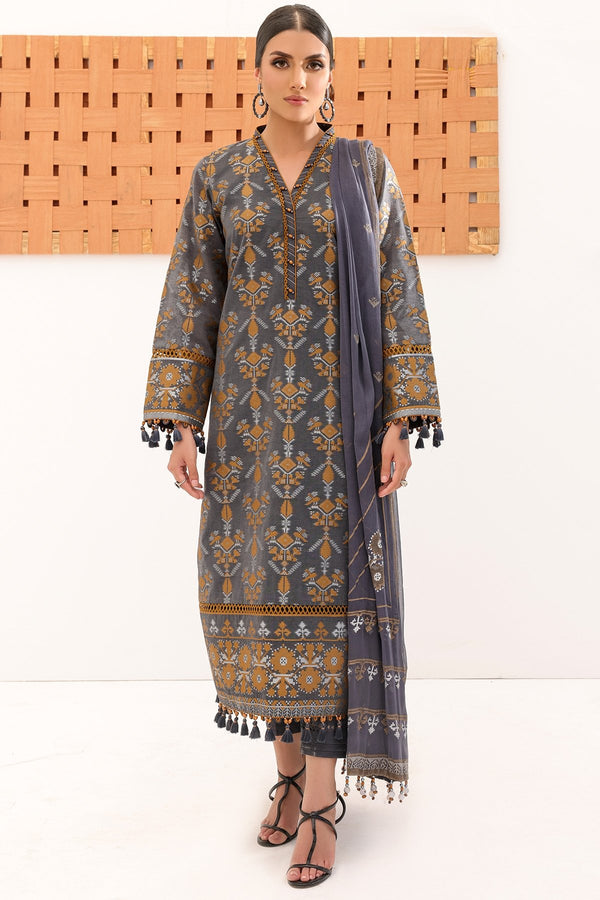 Darky grey color 3pc printed yearn dyed suit with chiffon dupatta PKR:8,720 PKR:5,232.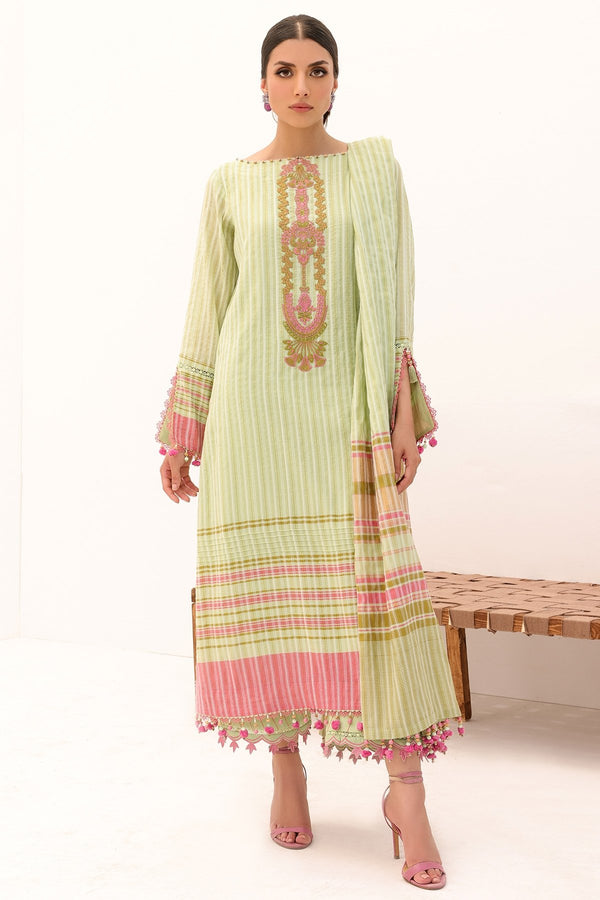 Embroidered fancy 3pc unstitched suit for women PKR:6,160 PKR:3,696.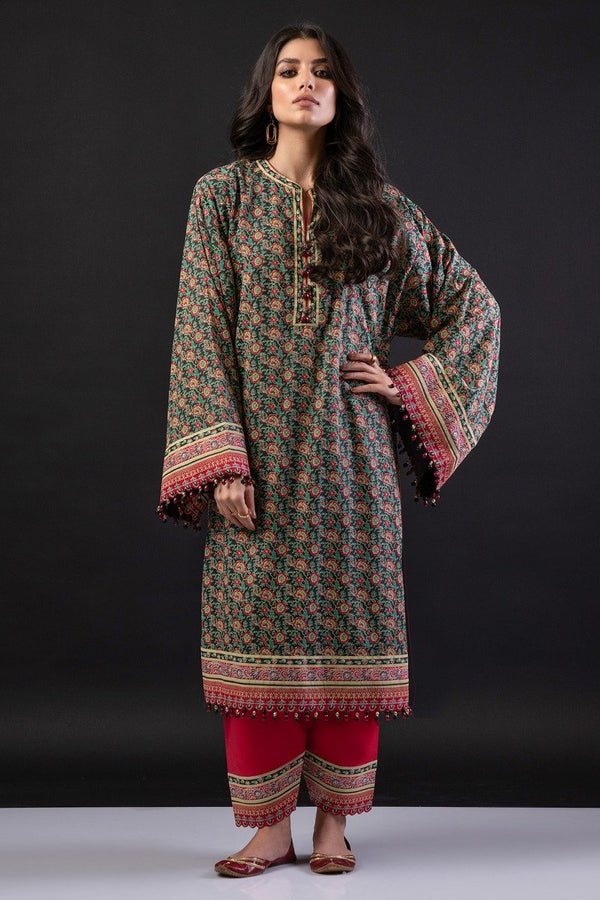 Charcoal-printed lawn fabric summer 3pc suit PKR:1,525 PKR:990.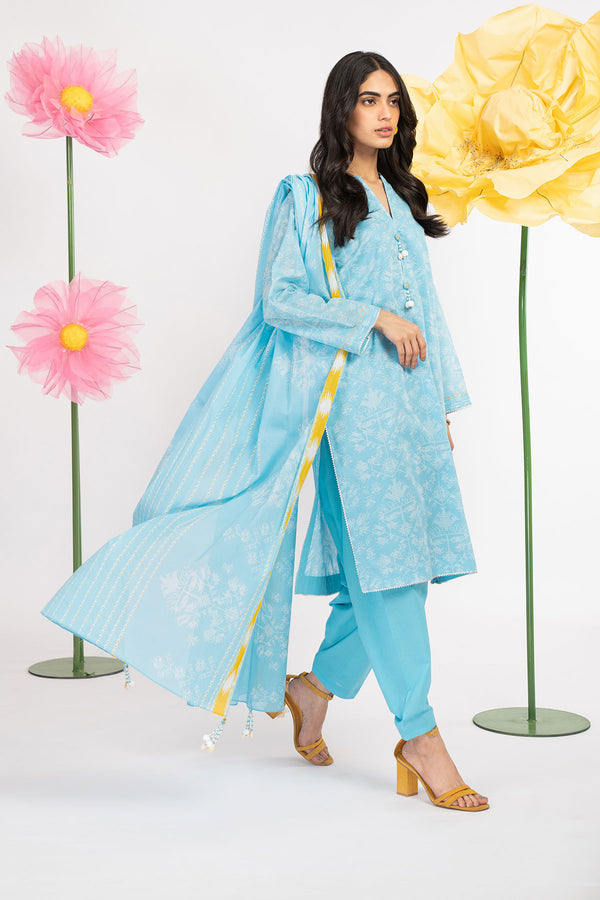 3 piece printed lawn light blue color summer suit PKR:3,290 only.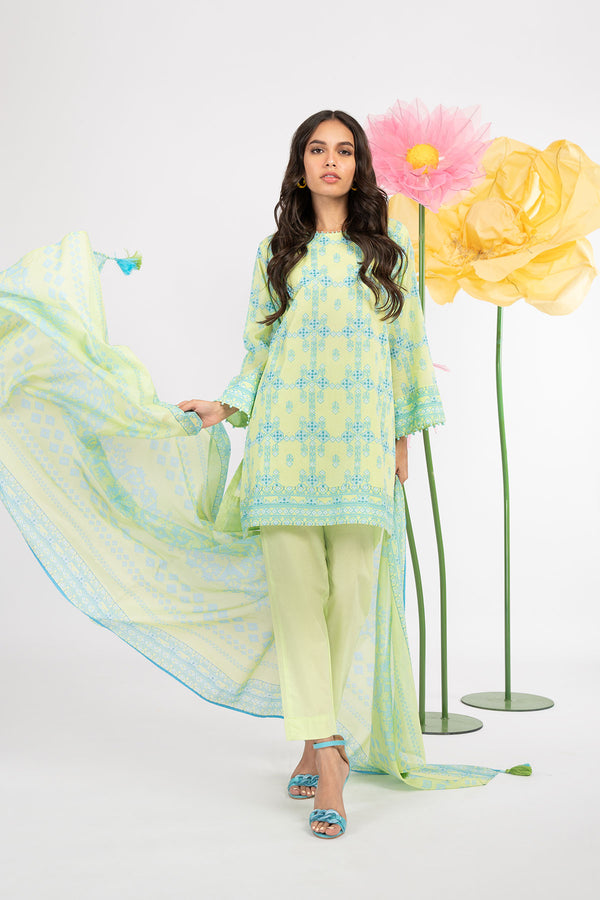 Stylish lime green color summer lawn 3piece suit PKR:2,990.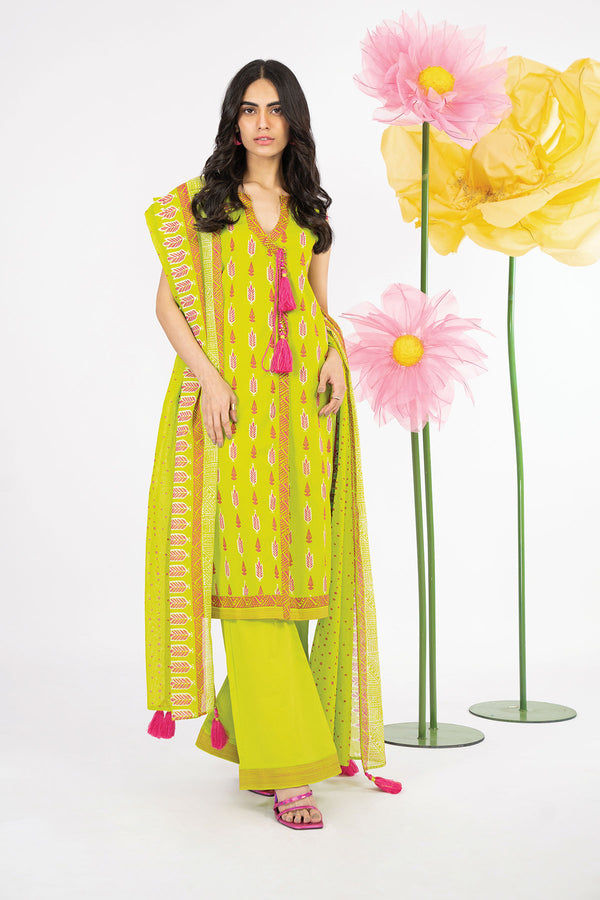 Green printed lawn 3pc suit PKR:2,990.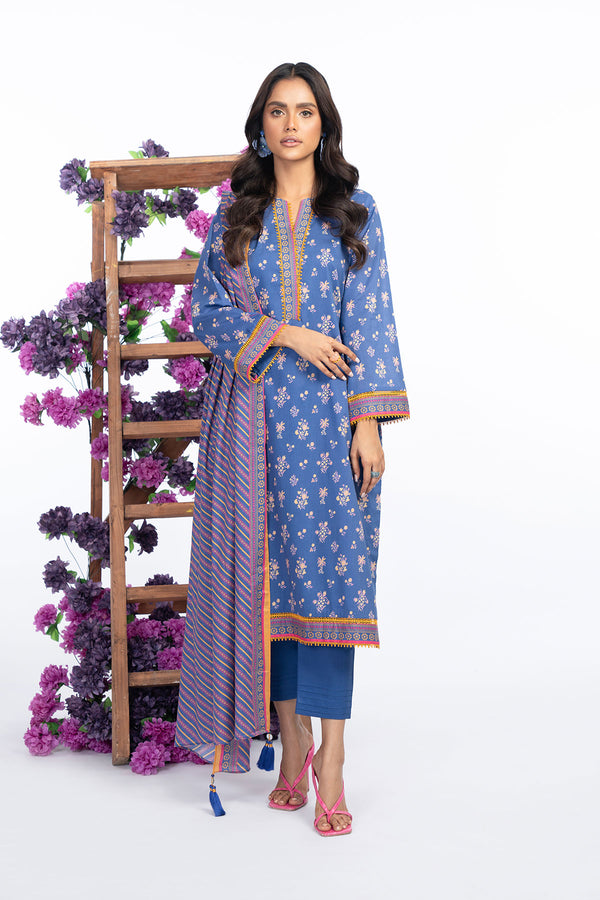 Blue summer printed unstitched 3pc suit PKR:2,990.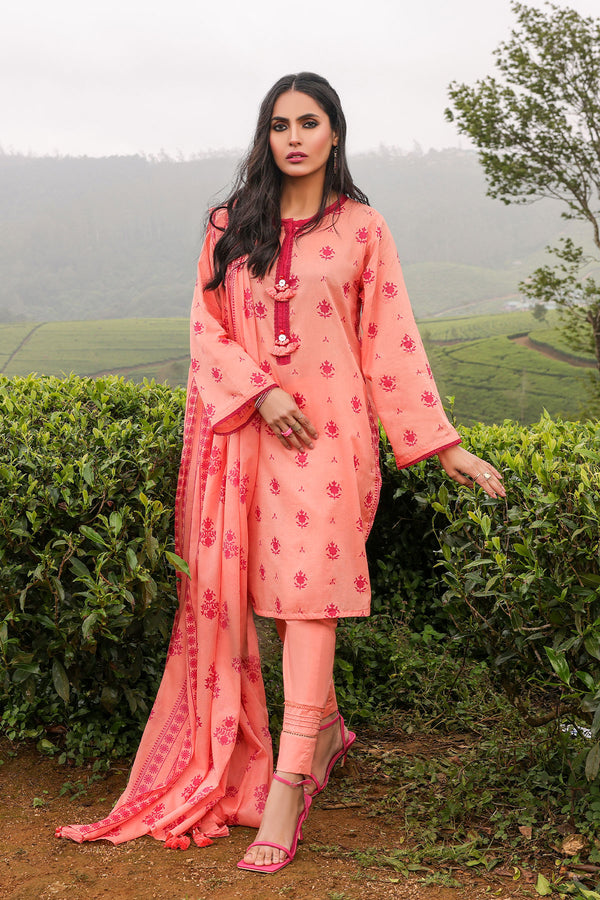 Spring/summer coral lawn 3pieec suit PKR:2,990.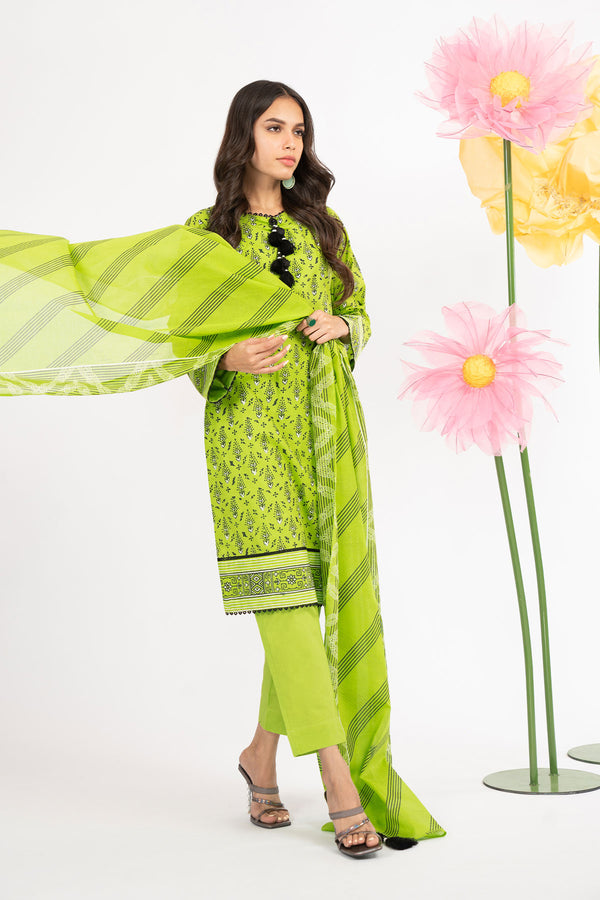 Get a unique summer look by wearing this unique print lawn 3-piece suit PKR:2,990.
Stylish orange color 3piece printed lawn unstitched suit Rs:2,990 Rs:2,392.
Furthermore, the beautiful shalwar kameez and trousers contain unique designs. You will find this collection different and unique as compared to other previous collections by Alkaram studio'23.
Best of Alkaram 2023 Collection for Ladies
This brand has made lovely embroidered lawn shirts for Pakistani women. Some of the shirts are made with the best usage of lace and embroidery work. In conclusion, the color shades of these midsummer lawn shirts by Al Karam made them unique and look beautiful.
See More: Latest Gul Ahmed Summer Collection Lawn With Prices
Blue printed lawn unstitched 3pc suit for women Rs:3,590 Rs:2,840.
Get a unique summer look this season by wearing this floral printed 3pc printed lawn suit Rs:3,850 Rs:2,695.
Pink printed lawn suit Rs:3,550 Rs:2,840.
Sky blue color printed lawn 3 pc suit PKR:4,500.
Stylish rust color printed lawn 3piece suit PKR:3,550.
Black printed lawn three pieces unstitched suit PKR:3,550.
PKR:3,550 Summer pink printed suit.
Sky blue printed lawn suit PKR:3,290.
Red 3-piece printed lawn suit with lawn dupatta PKR 3,950 only.
Ble spring summer lawn printed 3-pc suit PKR:3,950.
Mustard summer printed lawn 3piece suit PKR:3,950.
Let's get a unique summer look by wearing this peach color lawn 3-piece suit PKR:3,850.
Spring summer green color lawn 3piece suit PKR:3,850.
Hot pink color printed lawn 2pc unstitched suit PKR:2,950.
PKR:3,950
Stylish yellow color printed lawn unstitched 3pc suit PKR:5,500.
PKR:4,450 only.
Mustard 3pc printed dhanak suit with dupatta PKR:4,850 PKR:3,880 only.
Blue printed cambric 3piece unstitched suit PKR:5,250 PKR:3,938 only.
Black printed cotton suit with silk dupatta PKR:5,450 PKR:4,088 only.
Grey winter twill viscose unstitched 3piece suit PKR:4,150 PKR:3,320 only.
Unique floral printed 3piece blue suit for women PKR:4,950 PKR:3,960 only.
Black winter printed 2piece khaddar suit PKR:2,850 PKR:2,280 only.
Stylish coral orange color printed marina 3piece suit PKR:5,950 PKR:4,463.
3pc embroidered khaddar suit with shawl PKR:5,450 PKR:4,088 only.
Hot pink printed marina suit with marina dupatta PKR:5,950 PKR:4,463 only.
Unstitched 3piece embroidered khaddar purple color winter khaddar suit PKR:3,250 PKR:2,763 only.