New Arrival Gul Ahmed Summer Collection 2023 With Prices
The new arrival Gul Ahmed Summer Collection 2023 suit is here. Let's add some stylish summer lawn dresses to your wardrobe. Furthermore, through these Gul Ahmed vibrant colors and elegant work embroidery dresses, you can get the perfect look.
All these lawn suits are perfect for your summer wardrobe. These days it's not so difficult to find a perfect lawn dress. If you not yet purchased your summer dress? Then you have come to the right place to find a perfect summer lawn dress at affordable prices.
Gul Ahmed Summer Collection 2023
Every year many new prints of spring-summer lawn dresses are launched by Gul Ahmed Brand. Therefore, get ready for new colors, and delightful prints for the summer season of 2023. Furthermore, we can see all summer lawn dresses containing premium fabrics, luxury lawn suits, ethnic prints, and formal wear lawn collections in 2023.
Let's a new style by Gul Ahmed lawn dresses collection 2023. Don't miss more time and today explore this post to find the latest prints, and colors with unique looks. Make your fashion statement with Gul Ahmad's best lawn fabrics at special sale prices.
Embroidered light cotton shirt and dupatta for an inspiring summer look available for PKR:4,776 PKR:2,866 only.
Cambric digital printed embroidered shirt PKR:3,190 PKR:2,393 only.
Off-white embroidered dobby shirt for women PKR:4,267 PKR:2,561 only.
Blue screen printed and embroidered cambric shirt for women PKR:3,990 PKR:2,993 only.
Screen printed cotton light blue shirt for women PKR:3,690 PKR:2,768 only.
Multi-color digital printed one-piece light cotton shirt PKR:3,350 PKR:2,010.
PKR:3,690 PKR:2,768.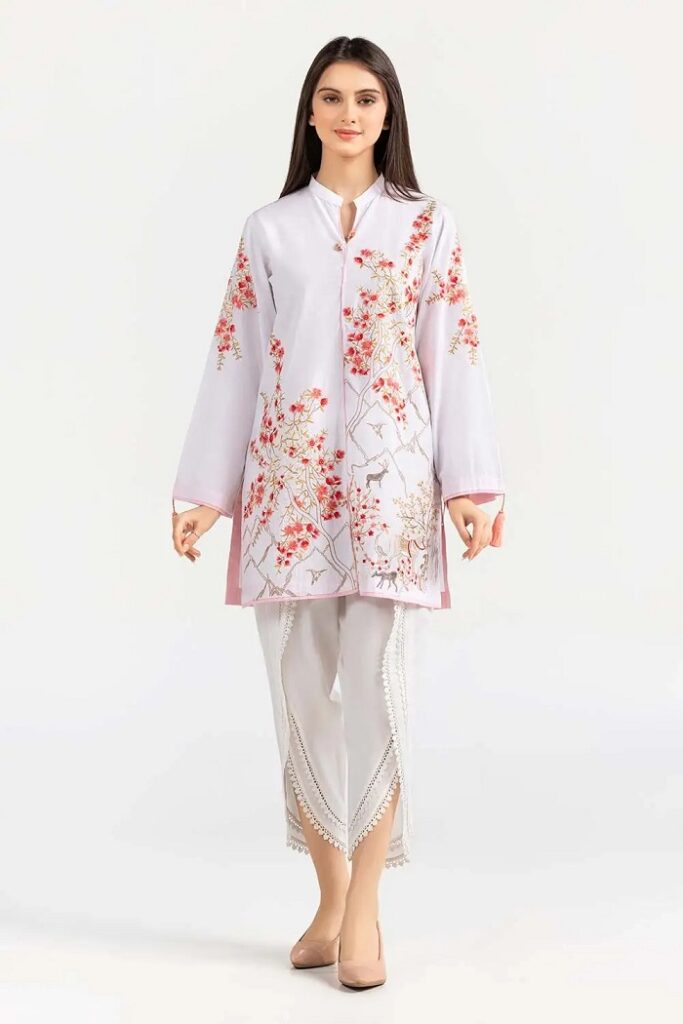 Floral embroidered cambric shirt for trendy summer look PKR:3,990 PKR:2,993.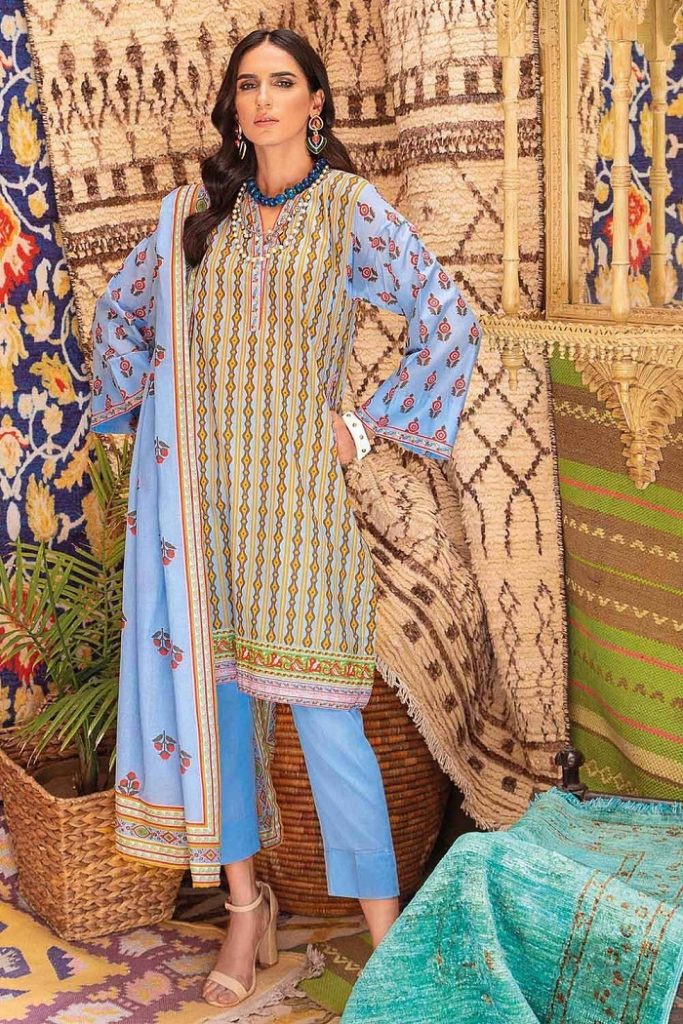 New designs of digitally printed 2-piece lawn suit for PKR:2890 Only.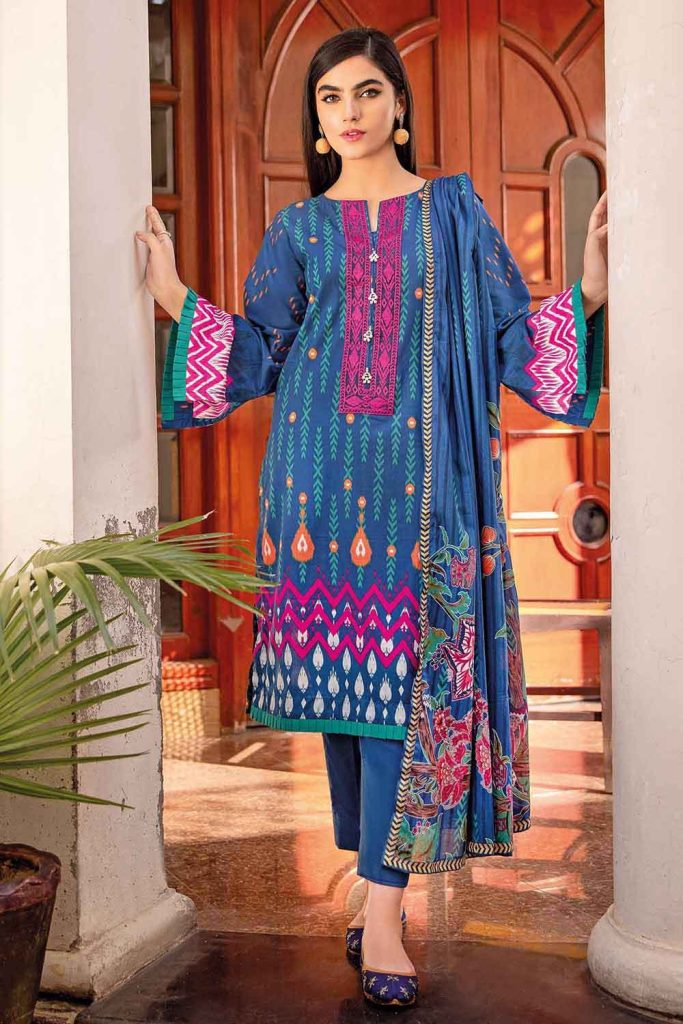 Blue color printed lawn shirt with embroidered neckline paired with lawn dupatta PKR:2990 Only.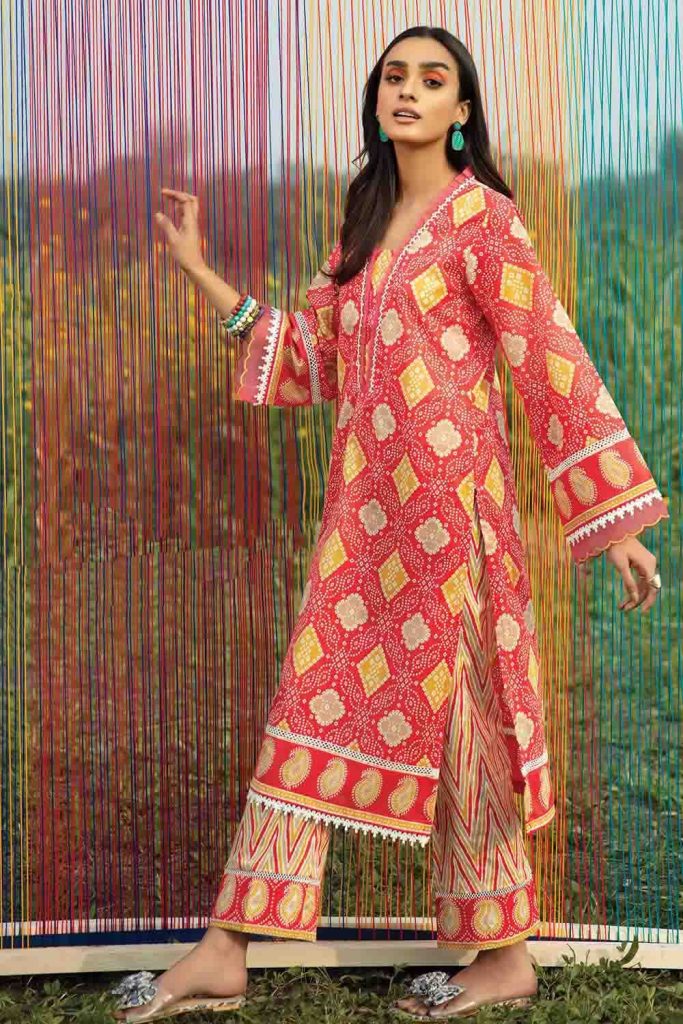 Two-Piece Printed Lawn Suit PKR:2890.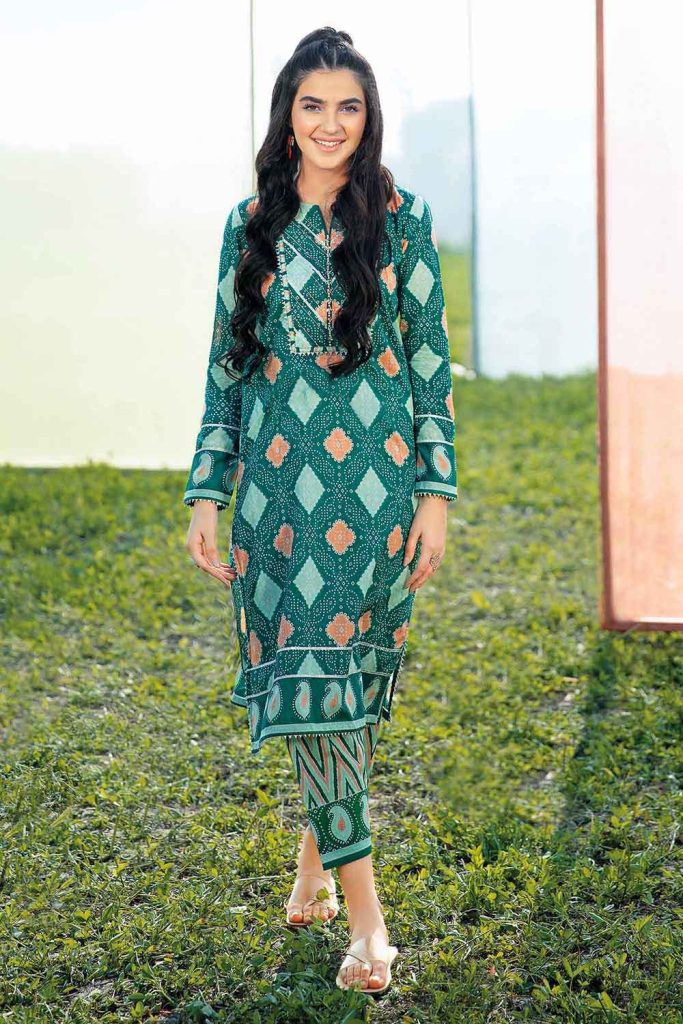 New design of multi-color printed lawn shirt and trousers by Gul Ahmed Lawn 2023 Collection available for just Rupees:2890 Only.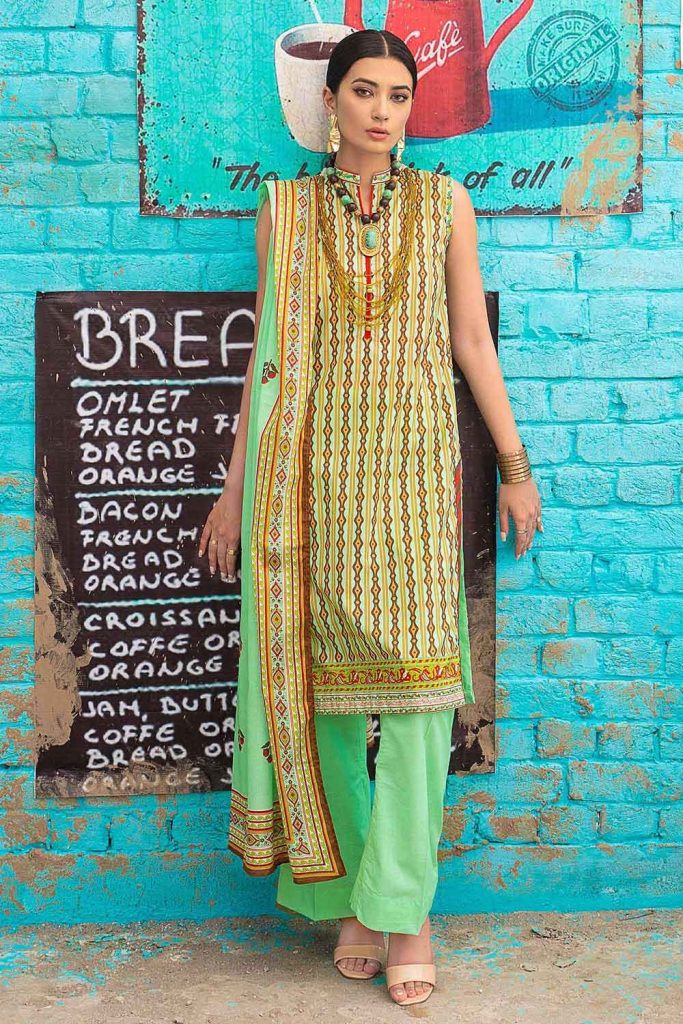 Two-Piece Un-stitch Printed lawn shirt and dupatta available for PKR:2890.
Three-Piece Lawn Suits for Women
Of course, your summer shopping is not possible without perfect clothes. That is why we are here to share the finest quality three-piece lawn suits by a leading clothing brand. As we all know these days due to the change of weather everyone is looking for summer clothes.
And in your previous post, we share the top Pakistani Brand Khaadi Summer Lawn Collection 2023, which is really appreciated by stylo street viewers. Therefore, in this post we are publishing new lawn, cotton unstitched summer dresses for women by Gul Ahmed Brand 2023.  
Embroidered Lawn 3 Piece Suit PKR:4090 Only.
Stylish Embroidered Lacquer Printed Shirt With Dupatta and trouser available in sky blue color for Rupees:4590 Only.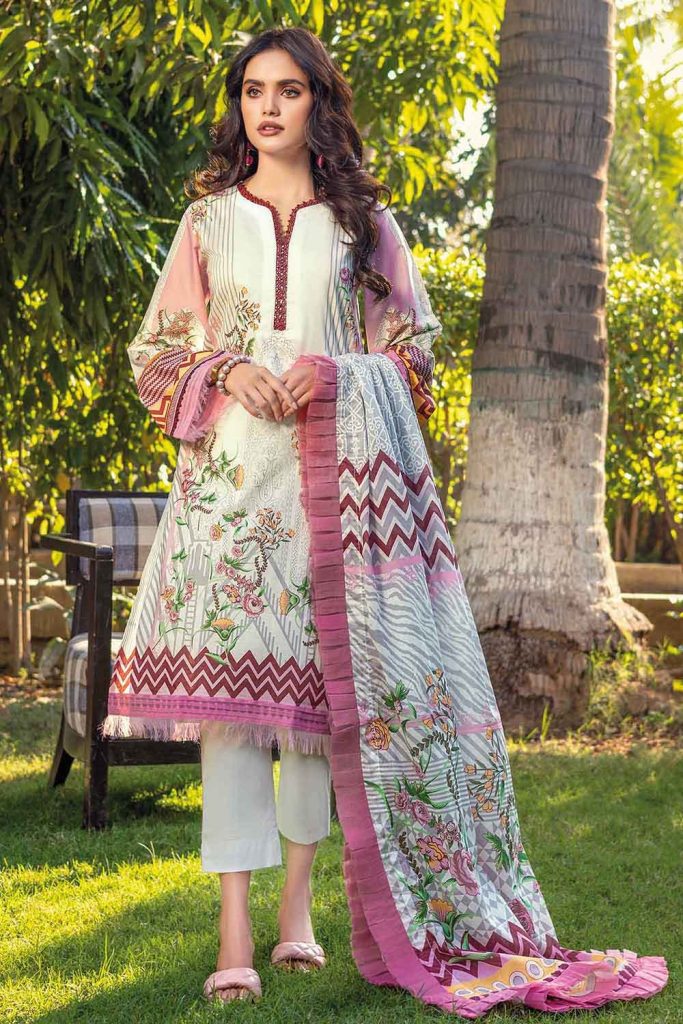 Newly printed unique style 3 piece suit for PKR:3790 Only.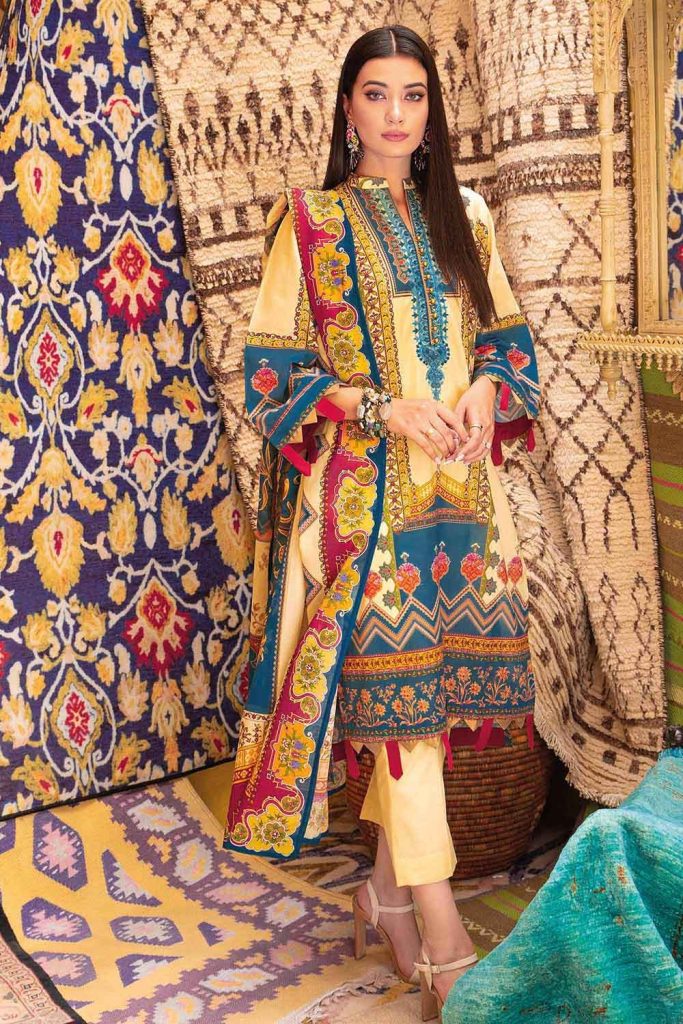 3pc lawn embroidered digitally printed suit for PKR:4090 Only.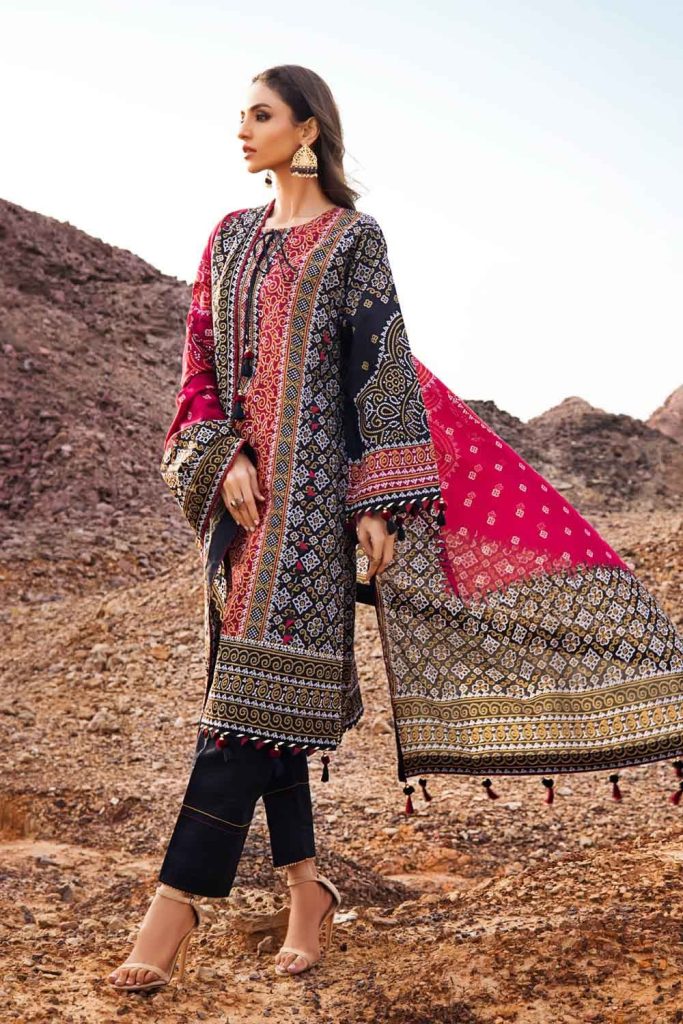 Gul Ahmed Chunri Lawn Unstitched 3piece Suit PKR:3790 Only.
Chunri Lawn Un-stitched Printed 3 Piece Suit for Women 2023 Available for PKR:3790 Only.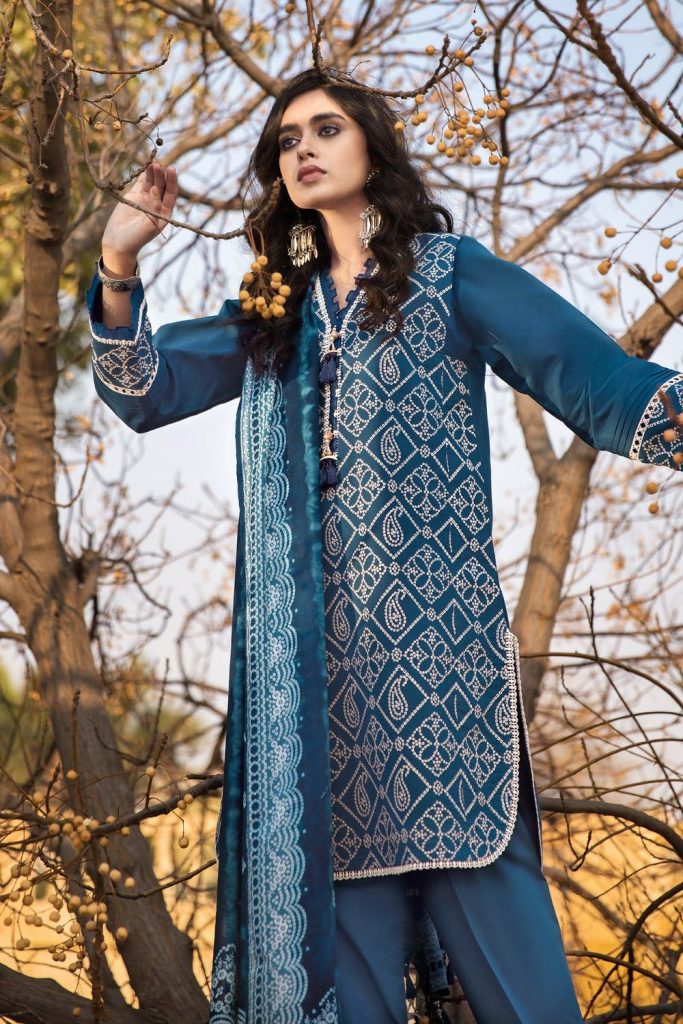 Blue color Chunri unstitched embroidered lawn three-piece suit PKR:6690 Only.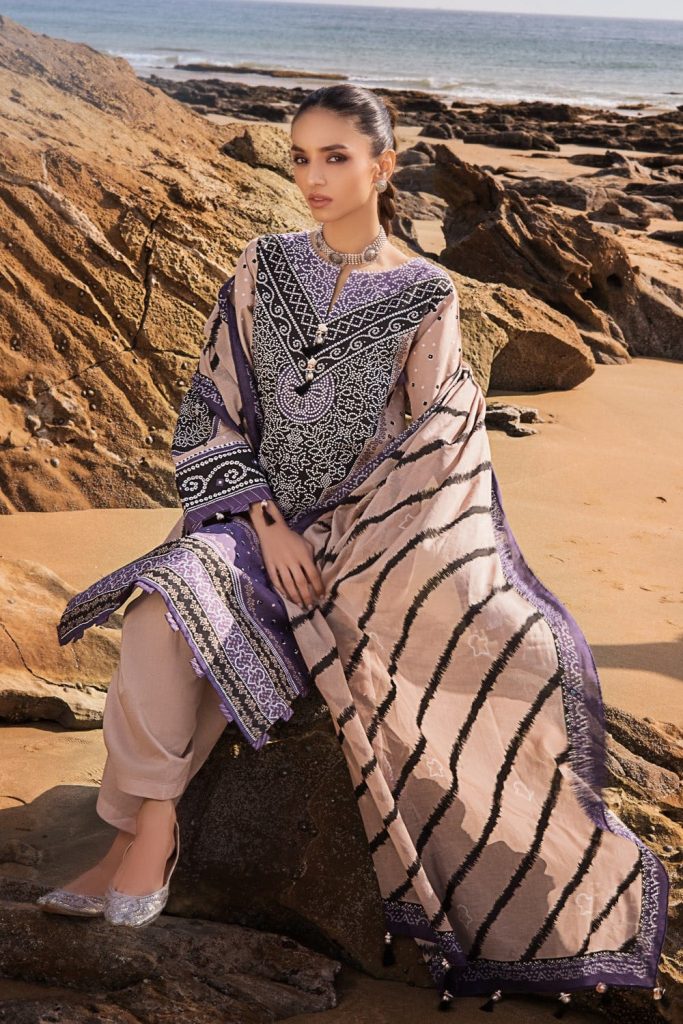 Beige color Gul Ahmed chunri lawn three-piece un-stitch suit PKR:3790 Only.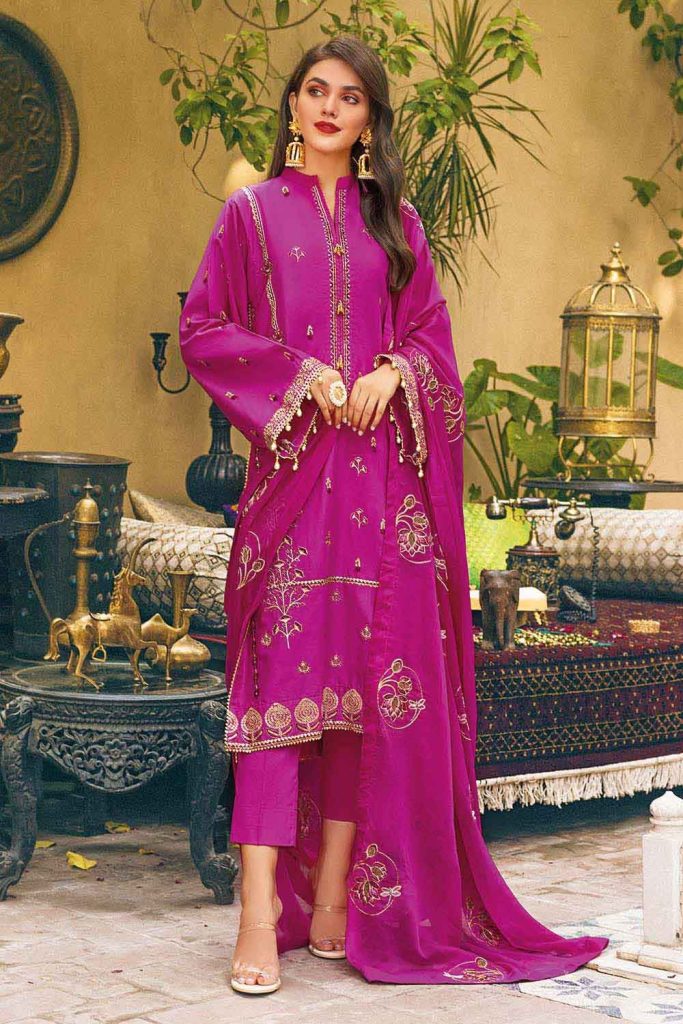 Purple color embroidered lawn unstitched suit for ladies wear available for PKR:7690 Only.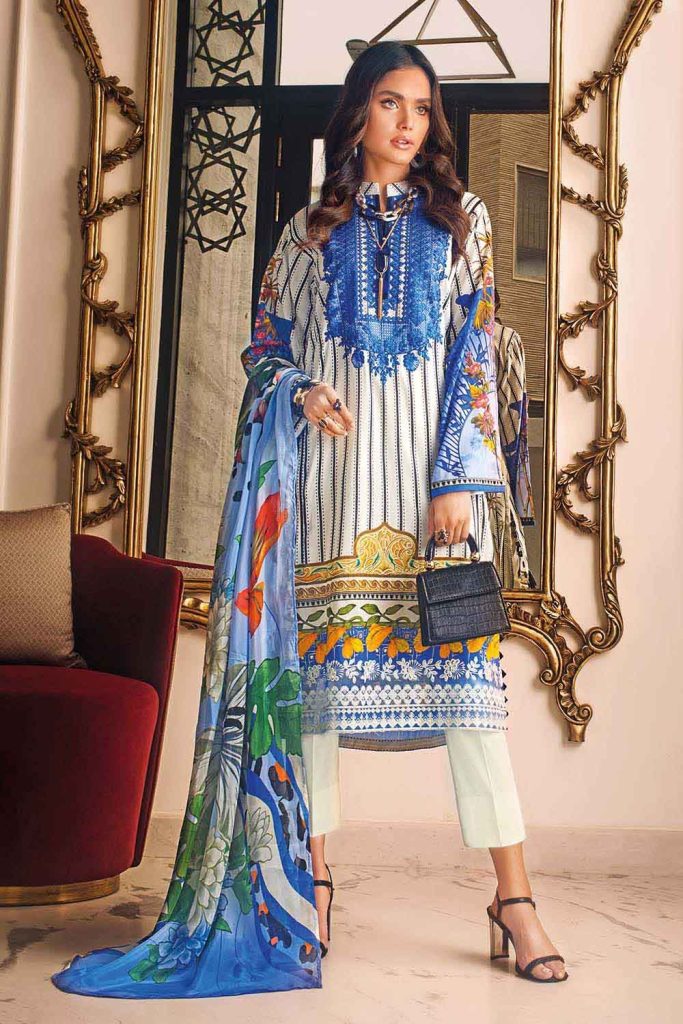 Tissue silk dupatta with lawn suit PKR:5990 Only.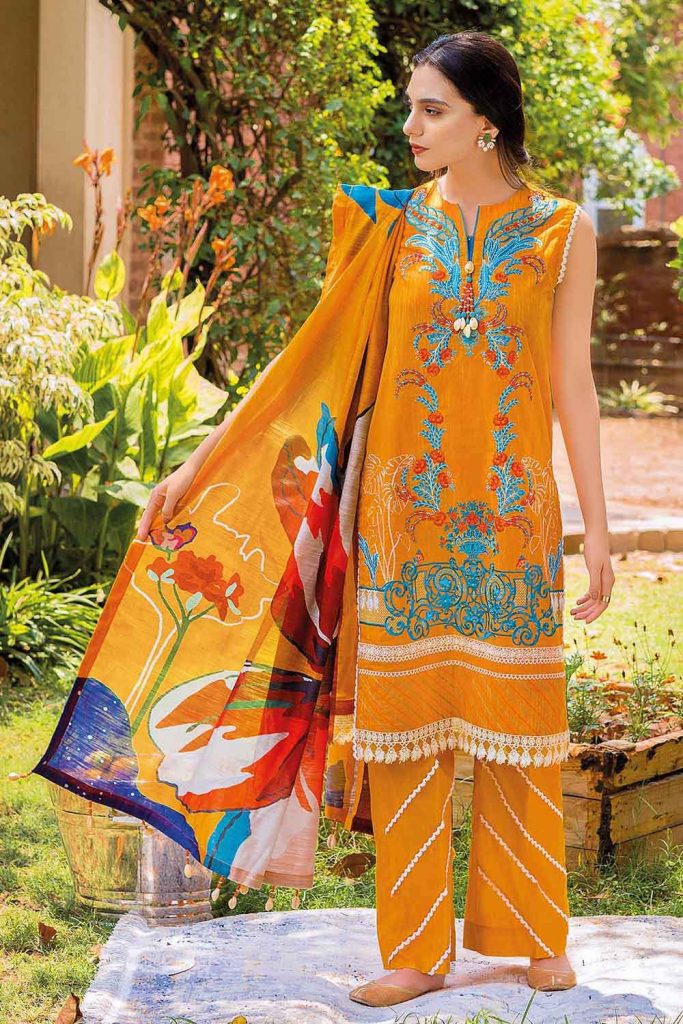 Yellow color cotton zari 3 pieces unstitched suit PKR:5690 Only.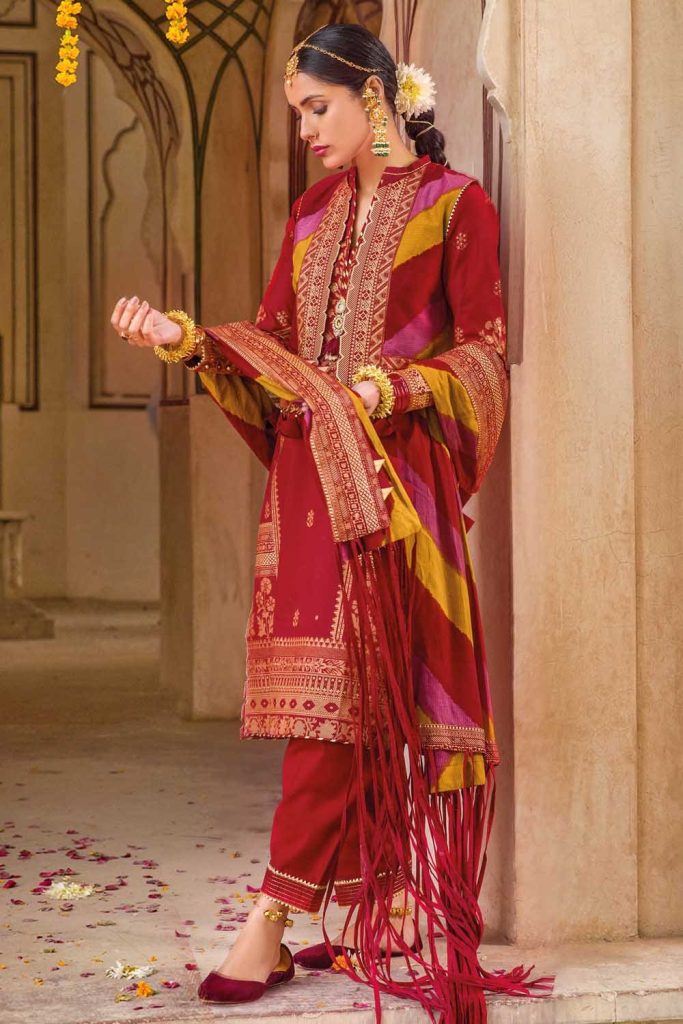 Beautiful maroon color banarsi brocade unstitched 3pc lawn suit PKR:4690 Only.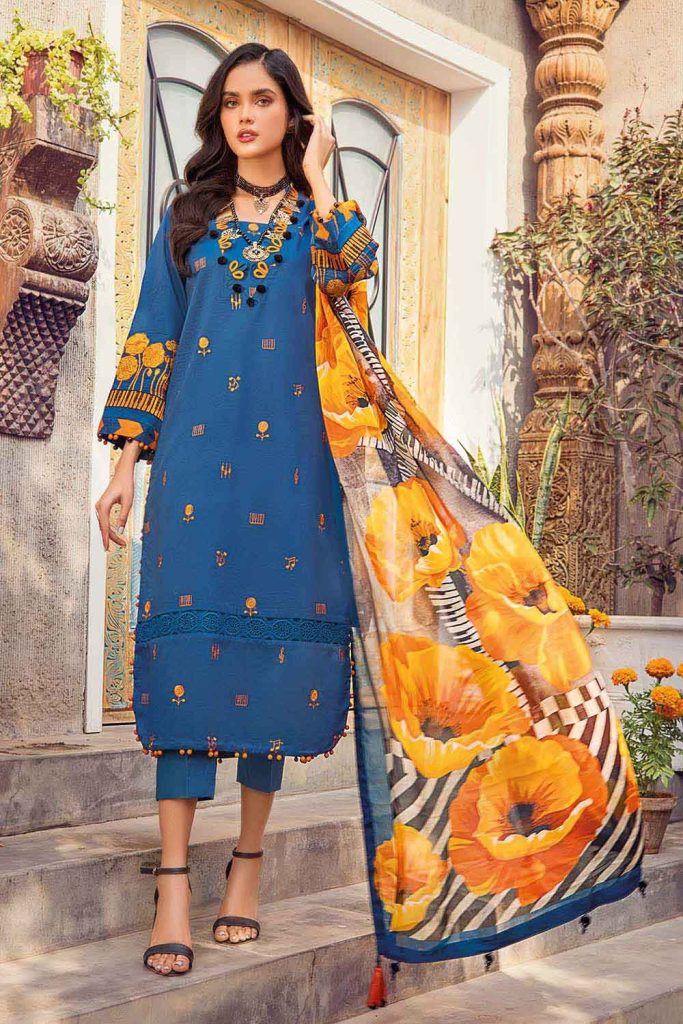 Let's get the trendy look with a tissue silk dupatta and lawn 3pc suit for just Rupees:5290 Only.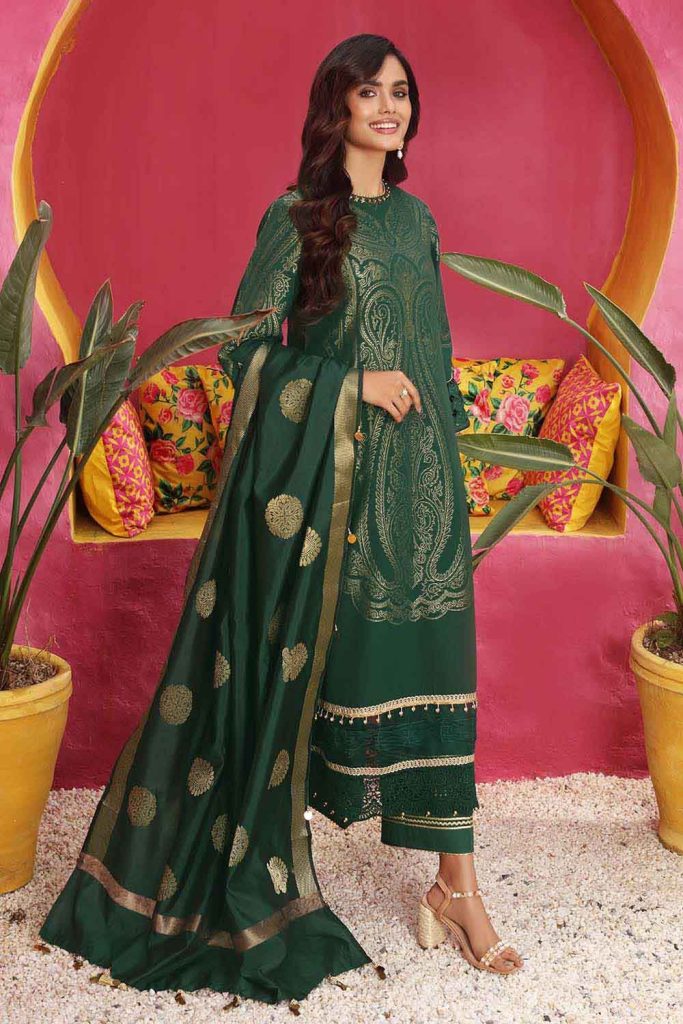 Beautiful gree color unstitched jacquard suit for PKR:7090 Only.
One Piece Lawn Shirts
Girls let's creat a perfect summer look with Gul Ahmed digitally printed one-piece lawn shirts. All these lawn shirts are designed by expert designers of Pakistan. Today add these masterpiece shirts to your wardrobe can get new fashion looks.
Stylish one-piece lawn shirt by Gul Ahmed Bagh e Gul Collection 2023 Available for PKR:1550 Only.
Beautiful Black color lawn fabric shirt available for just Rs.1550 Only.
Furthermore, during summer days most girls prefer to wear shirts or Kurtis and pair them with pants, tights, and trousers. So, girls add these lawn shirts to create your own style.
New Summer Lawn Dresses For Women in Pakistan
Are you looking for new summer lawn dresses for yourself in Pakistan? If we are right. So your journey is in its final stages. Because here we are offering a wide range of prints patterns for your summer closet.
Furthermore, Gul Ahmed Summer Collection contains the most comfortable fabric with original style in reasonable prices range. Just explore this page and get complete detail of new summer lawn dresses by top clothing brands of Pakistan 2023. 
3pc chiffon embroidered unstitched marron suit for ladies summer wear in PKR:10990.
Blue beautiful lawn suit with schiffli embroidered chiffon dupatta PKR:8990.
Yellow color 3PC Chunri Lawn Unstitched Suit PKR:3790.
Get Glamour Look With Gul Ahmed 3PC Banarsi Brocade Unstitched Lawn Suit in Blue Color for Just PKR:4590 Only.
Jamuni color chunri lawn 3 pieces unstitched suit PKR:3990.