Sapphire Summer Collection 2023 Unstitched Lawn With Price
Sapphire Summer Collection 2023 Lawn Unstitched Vol-1 – This season we are going to share something more special for Sapphire beloved customers. As we know that everyone searching for something new and more stylish in Pakistan. Here we are going to share the newly launched Sapphire Summer Lawn Unstitched Collection 2023 Vol-1. The Sapphire lawn collection is containing new gorgeous fabrics for trendy women. Are you ready to get ethereal prints, sapphire brand going to share its magnificent summer outfits for the summer season of 2023.
The latest sapphire brand elevates each design with superb craftsmanship 2023. Furthermore, this spring-summer sapphire lawn summer collection is available in stores & nationwide from July 2023 onwards. As we can see that this collection is containing completely inspiring & blooming summer Kurtis & shalwar kameez designs 2023.
Sapphire Summer Collection 2023 Lawn With Price (Shop Online)
In addition, the designs in this collection are representative of our happy women. Moreover, we hope that you like this sapphire capsule lawn collection for women. This collection is containing new styles of lawn & cotton fabrics at an affordable price range.
Girls, are you ready for the new summer lawn collections 2023? if yes then get ready to shop online for these stylish summer lawn outfits for women. All of these summer lawn 3-piece suits and digital prints shirts for women. Furthermore, click on the given link below if you want to shop online at a discount price.
This summer gets a stunning look by wearing this embroidered raw silk rust color 3-piece suit for Rs:15,990 only.
Pink organza embroidered 3piece unstitched suit Rs:15,990.
3-piece embroidered unstitched raw silk black color suit for women Rs:15,990.
stylish 3-piece embroidered chiffon aqua color unstitched suit Rs:15,990.
Teal color embroidered raw silk unstitched suit Rs:13,990.
Rs:13,990 orange color unstitched 3pc suit.
Mustard digital printed 3-piece jacquard suit PKR:5,990 only.
Dyed embroidered textured lawn black 3-pc suit PKR:5,990.
Elevate your style with this pink color 3piece embroidered fine cotton satin suit PKR:7,490.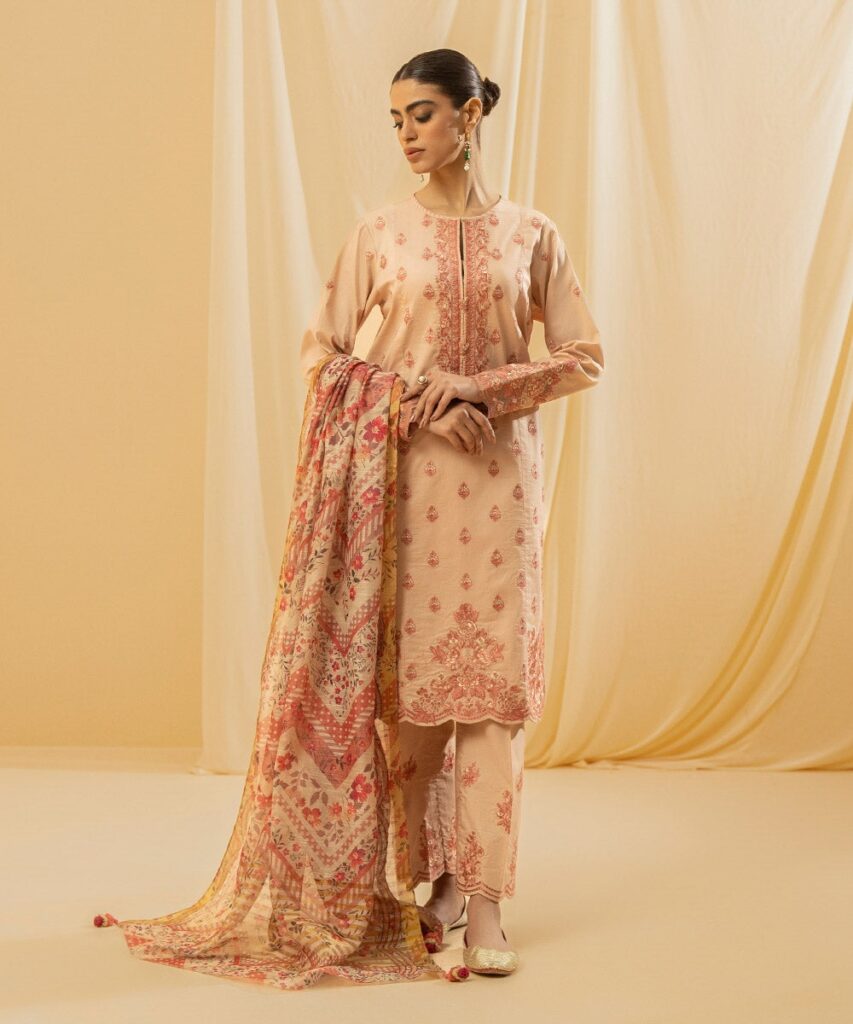 Dyed embroidered lawn unstitched fawn color 3-piece suit PKR:6,990 only.
Digital printed lawn 3-piece suit PKR:3,790.
Floral digital printed pink color lawn suit PKR:3,790 only.
Pink two-piece unstitched embroidered suit PKR:7,990.
2-piece PKR:11,990.
Let's make a new refreshing look with this 2-piece dyed embroidered cotton dobby suit PKR:4,490.
PKR:8,490 unstitched embroidered summer suit PKR:8,490.
Refresh your wardrobe with this ethnic patterned three-piece lawn suit PKR;2,990.
Lovely beige color 3piece printed lawn unstitched suit PKR;3,190.
PKR;3,190 lawn 3-piece suit.
Black printed lawn 3piece suit PKR:2,990 only.
New Arrival Sapphire Lawn Unstitched Summer Collection 2023
Sapphire, a famous clothing label in Pakistan, every season provides an exclusive range of fabrics at a low price. Today select your favorite brand spring-summer lawn dresses range including stitched and unstitched printed fabrics for women.
Furthermore, in the previous post, we also discussed festive Eid collections, formal wear outfits, and summer season collections in 2023. The prices of these outfits start from PKR:2000 to PKR:8000 only today shop online for sapphire dresses at the discount price range.
Floral printed red three piece lawn suit PKR:3,190 only.
Let's brighten up your wardrobe with this floral printed two-piece suit PKR:2,290.
Lovely floral printed light pink color three-piece suit PKR:2,990.
Brighten up your wardrobe with this mustard lawn 3-piece unstitched suit PKR:2,990.
Blue ethnic patterned unstitched 3-Piece Suit PKR:2,990.
Get a unique look this summer season by wearing this printed lawn red color 3piece suit PKR:3,190.
3-piece summer lawn unstitched suit PKR:3,190.
Brown printed lawn summer 3pc suit PKR:3,190.
PKR:2,990 unstitched lawn three piece suit.
Exude calmness with this aqua color 3-piece floral printed lawn suit PKR:3,590 only.
Let's elevate your style with this two-piece beige & pink color lawn suit PKR:2,590.
Digital printed lawn multi-color 2-piece suit PKR:2,590 only.
3-piece dyed embroidered blended chiffon suit PKR 9,990.
Exude elegance with this three-piece embroidered pink color suit with silk dupatta PKR:9,990.
Get the perfect summer look by wearing this floral-printed black unstitched lawn 3-piece suit PKR;2,990.
For a uniquely elegant look add this purple color cotton unstitched 3piece suit PKR:4,990 only.
Two-piece unstitched cotton blue shade embroidered suit PKR:3,490 only.
Zari lawn mustard color unstitched 3piece suit for women PKR:5,990 only.
Get a modern look by wearing this grey color unstitched cotton 3-piece suit PKR:6,490.
Modernize your wardrobe with this 3-piece embroidered teal jacquard unstitched suit available for PKR 5,990.
Sapphire spring-summer Vol-1 With Prices
With the start of the new season, the Sapphire unstitched lawn vol-1st collection is now available in the fashion market. Furthermore, this summer lawn collection features our daily, jacquard, Lawn, signature, and luxe ranges. Furthermore, let's celebrate the real colors of life with sapphire brand new lawn spring-summer dress designs for 2023.
Plum cotton unstitched three-piece suit PKR:5,990.
Let's adorn yourself in this soft pink tone with this embroidered unstitched jacquard suit PKR:7,490.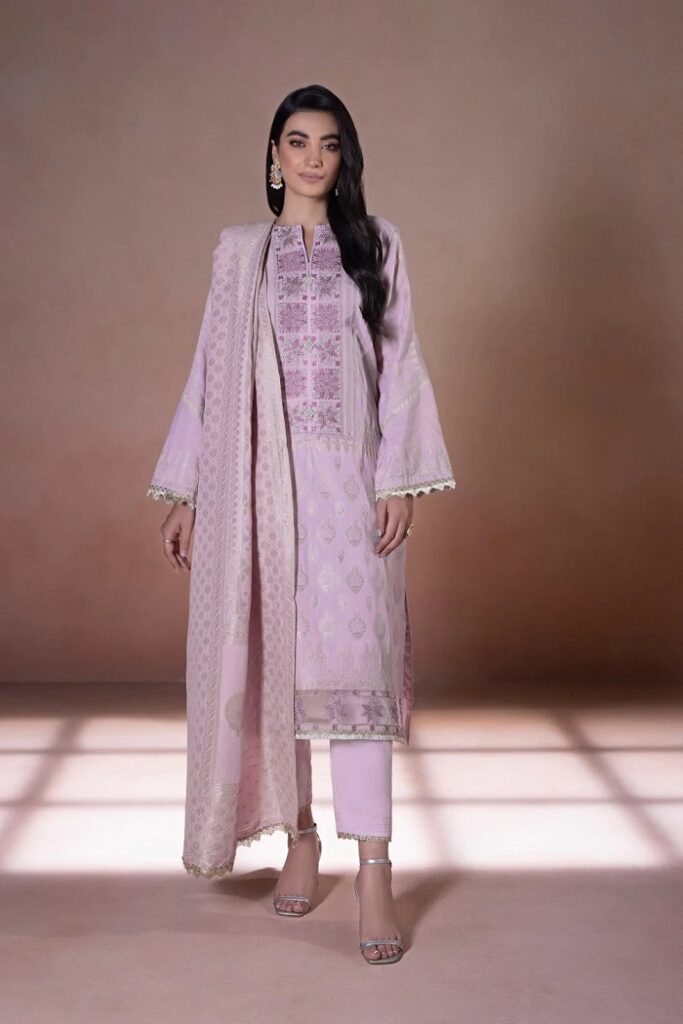 Soft pink color unstitched jacquard embroidered 3-piece suit PKR:6,990.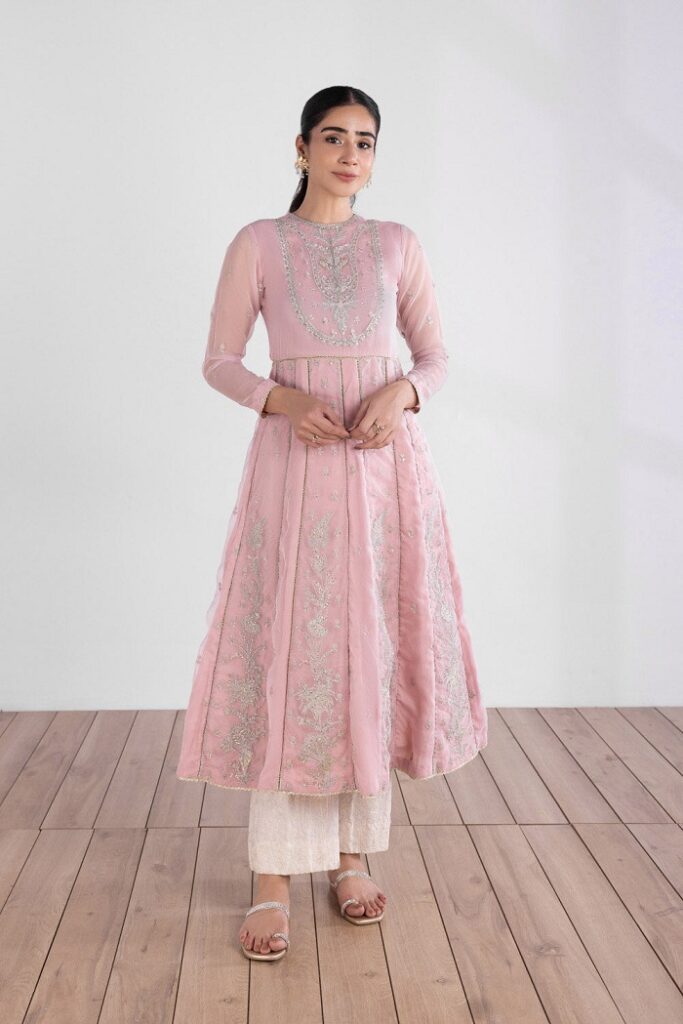 Get the perfect summer formal look with this pink color embroidered pishwas Rs.9,990 only.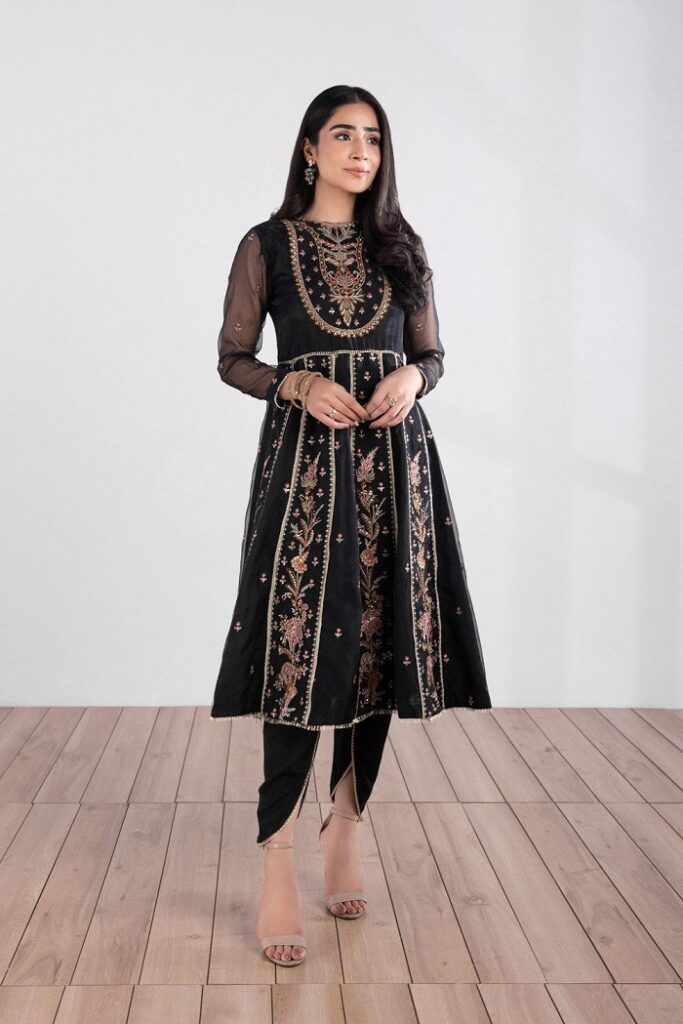 Ready to wear embroidered organza pishwas for summer season'23 available for Rs.9,990 only.
Off-white color a-line shirt with trousers and dupatta Rs.24,990 only.
Stylish embroidered two-piece jacquard suit for Rs.6,990 only.
Pret green embroidered kurta with trousers Rs.14,990 only.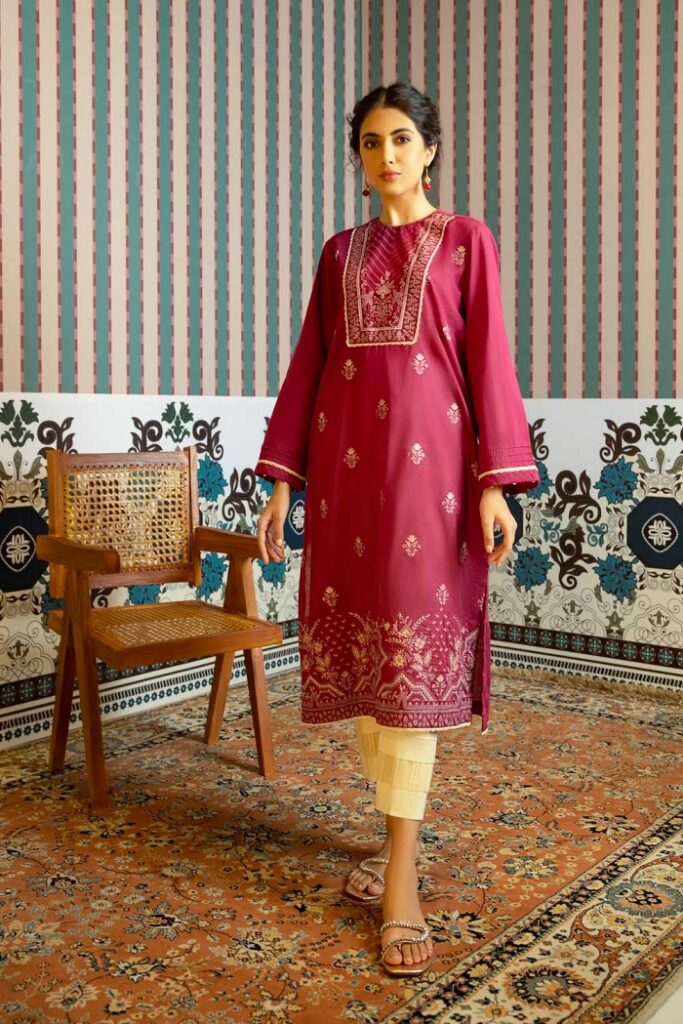 Get the perfect look with this a-line cut dark pink color embroidered shirt for Rs.5,490.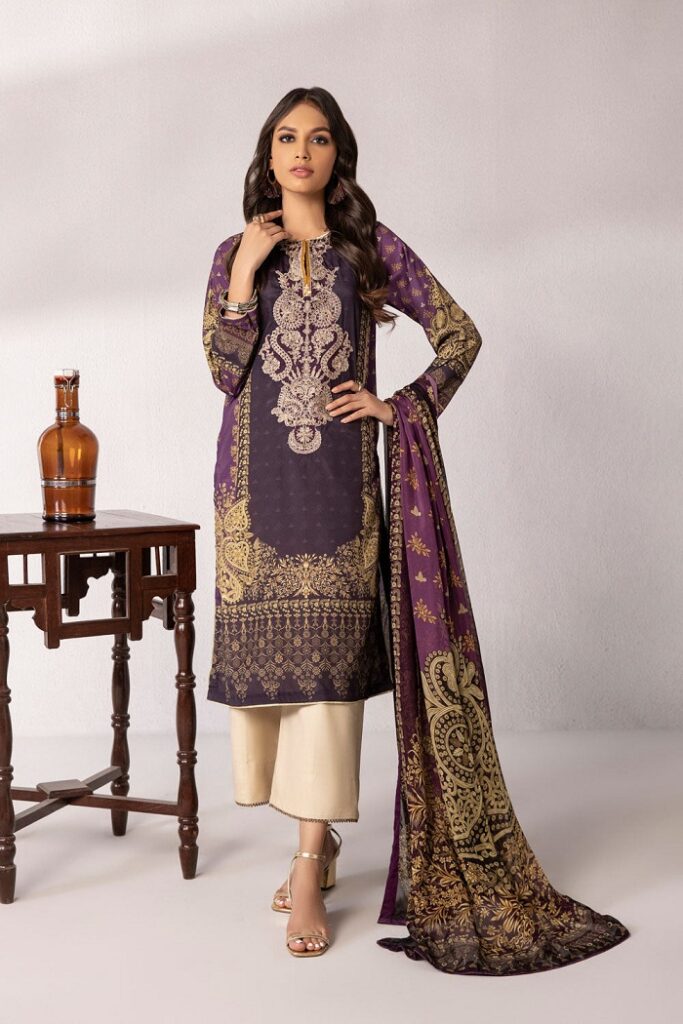 Stylish purple color stitched 2-piece suit Rs.7,990 only.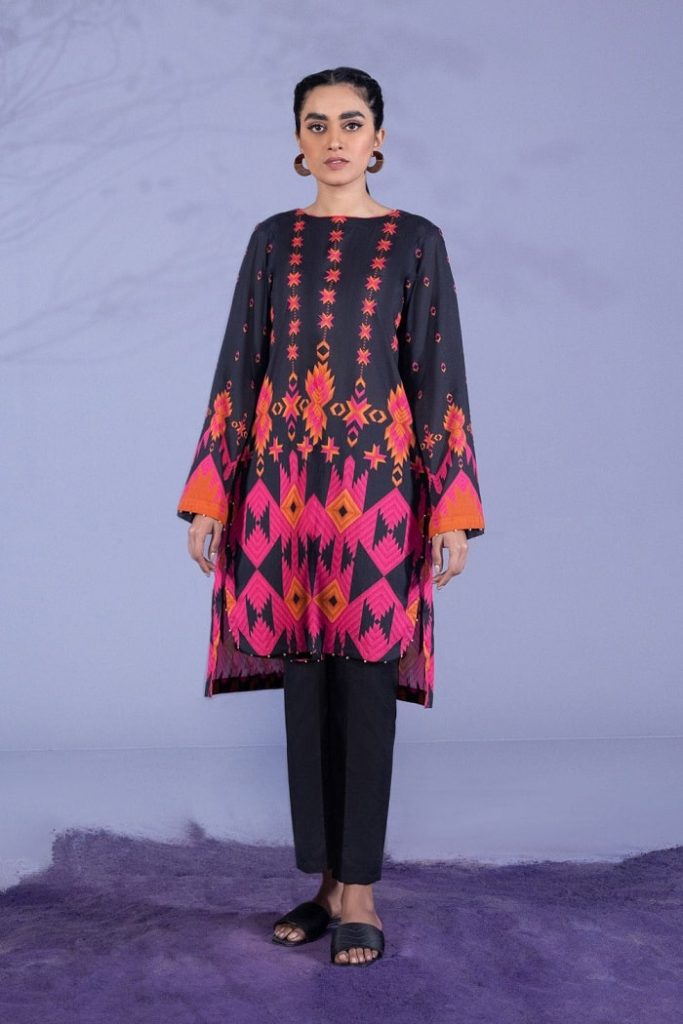 Let's add some new print lawn black shirts with pink, and orange, paired with matching cotton trousers available now PKR:2290 Only.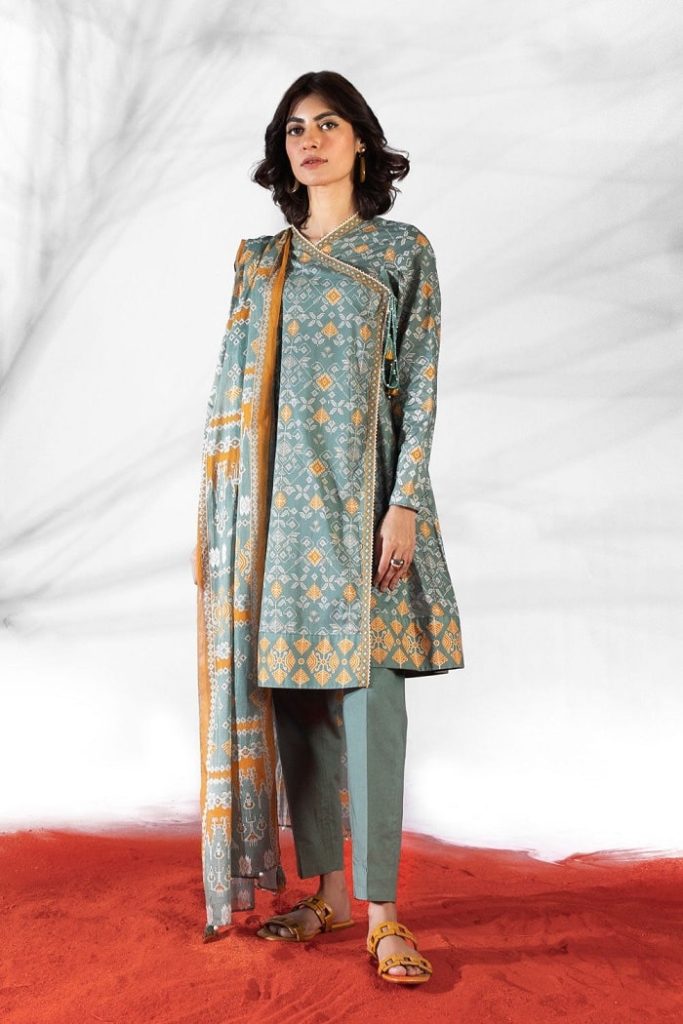 Stylish 3-piece lawn shirt in green, paired with dupatta and cotton trousers buy now for PKR:2490 Only.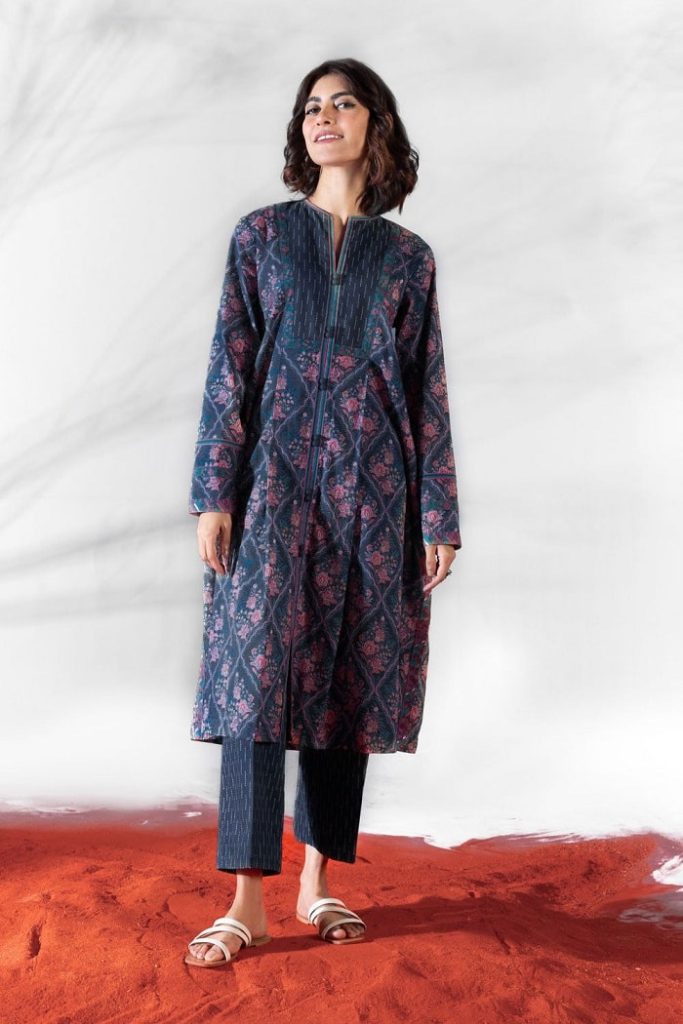 Elegant lawn blue shirt embellished with floral motifs paired with cotton trousers for PKR:1990 Only.
Let's walk with full of style sapphire lawn unstitched two-piece suit PKR:1990 Only.
Let's add a shiny green slub lawn shirt with texture voile dupatta and cotton trousers PKR:2990 Only.
A beautiful colorful lawn unstitched 3-Piece Suit is available for PKR:4990 Only.
Two-Piece Magenta color lawn suit for women PKR:3990.
Buy some trendy look embroidered multicolor suit PKR:6490 Only.
In addition, this year sapphire reveals exquisite designs, bold embroideries, premium quality lawn fabrics, cotton, and jacquard outfits.