Zellbury Summer Collection 2023 For Women With Price
Let's go, girls, today we are going to talk about Zellbury Summer Collection 2023 Unstitched for women with price. As we know that many brands are working in the Pakistani fashion industry. But zellbury fashion brand began its career with trendy lawn shirts, 3 piece and 2 piece suits at a cheap price. Therefore, we can also say zellbury is the only brand, that always provides affordable summer clothing for everyone. Furthermore, this brand always designs summer lawn suits according to the Pakistani atmosphere and weather conditions.
Therefore, it's going viral among trendy and stylish women, with colorful kameez containing floral pattern designs along the front and backside of the dress.
Zellbury Summer Collection 2023 Unstitched (Shop Online)
Today we have good news about zellbury Brand. All the women were waiting to hear this great news. Finally, zellbury summer unstitched collection 2023 is available in stores and online websites. Therefore, get ready to refresh your lawn wardrobe with the amazing new prints by zellbury brand. Furthermore, here in this summer collection zellbury provides countless colors and prints in soft summer fabric.
Zellbury summer lawn stuff is the best fabric for hot summer days in Pakistan. The latest and trendy summer lawn dresses are available at a low price range. All the latest spring-summer lawn unstitched & stitched dress collections are given below with price tags.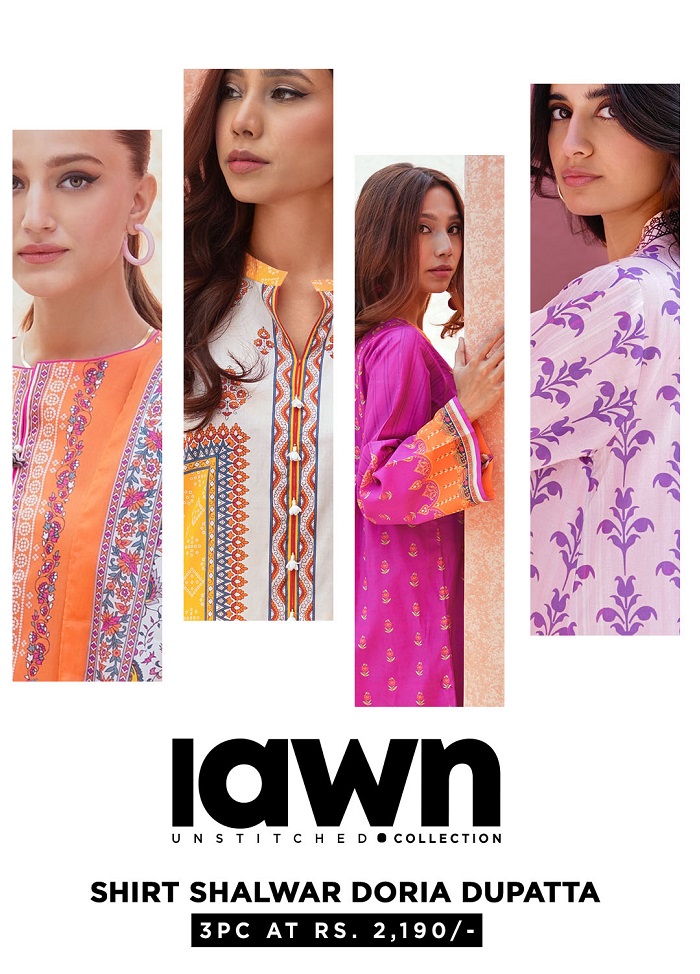 ---
Dolphin Black Lawn Shirt And Dupatta PKR:1,590 only.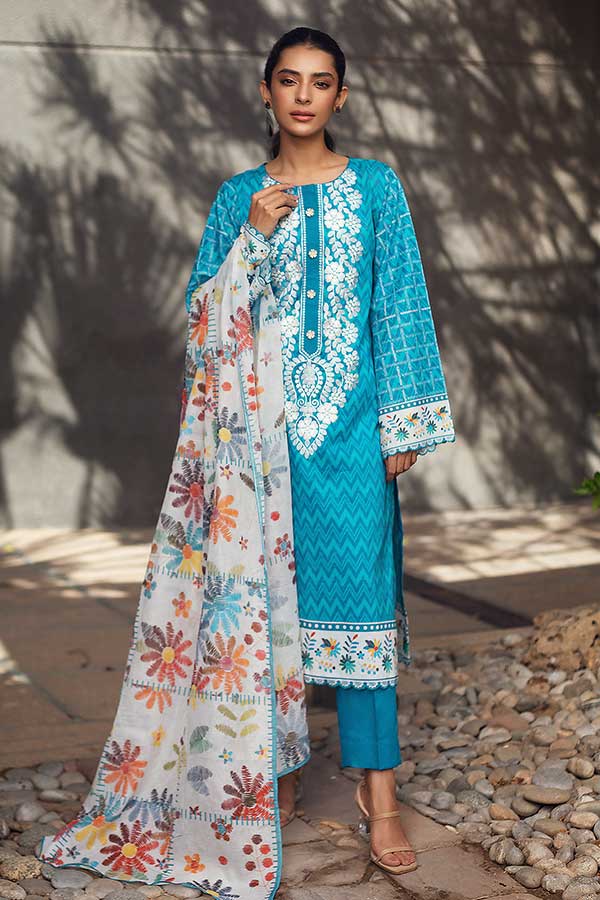 3-piece blue lawn unstitched summer 3piece suit PKR:2,690.
Purple embroidered lawn 3piece summer suit available for PKR:2,790 only.
Embroidered purple color shirt shalwar and dupatta PKR:2,790.
Lovely pink embroidered lawn 3pc suit PKR:2,790.
PKR:1,990 White & Pink Color Lawn 3-Pc Suit.
PKR:2,190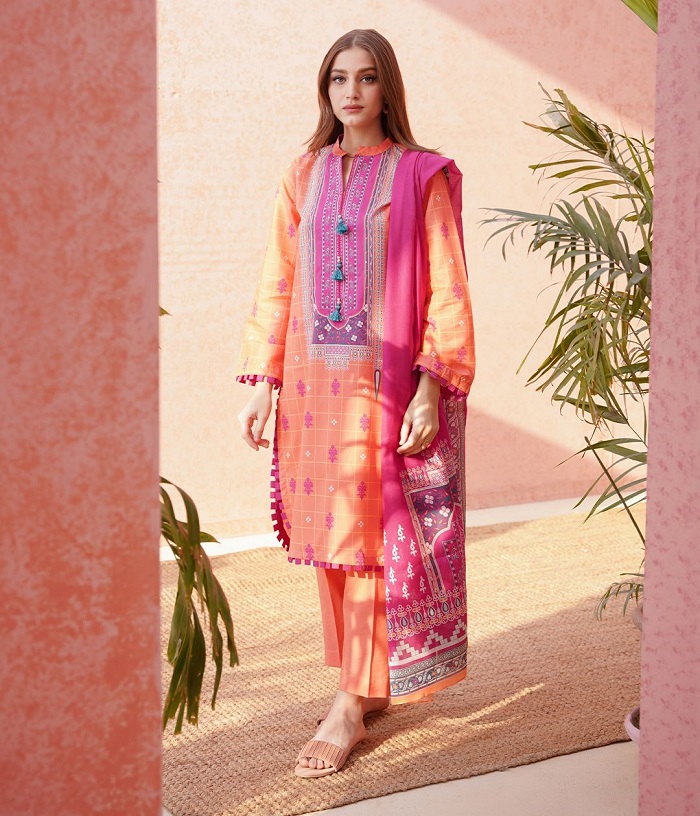 Froly pink lawn unstitched 3piece suit PKR:1,990.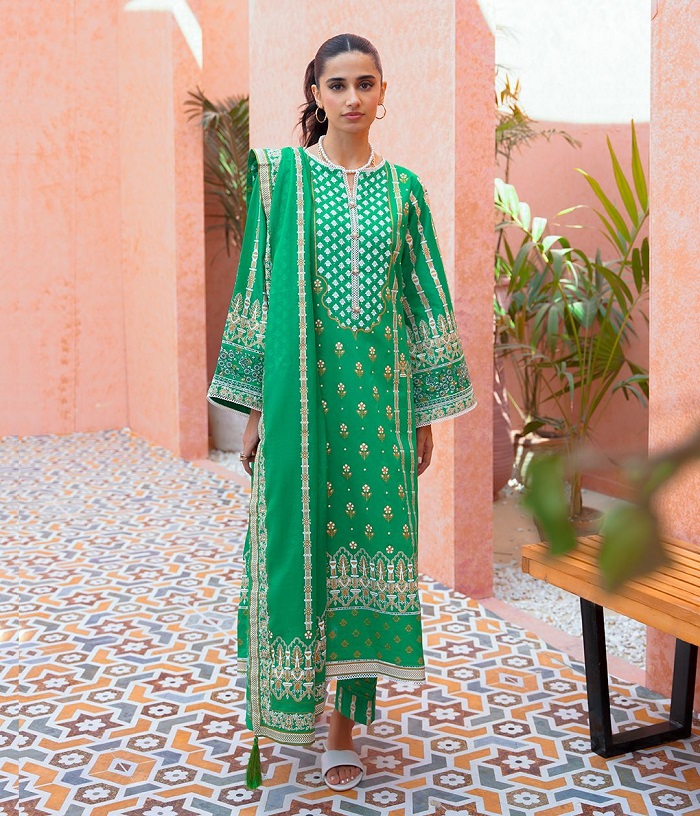 Green embroidered summer 3piece suit PKR:2,990.
Zellbury Lawn Sale 2023
Stylish summer colorful kameez with floral pattern designs along the front back, sleeve, and dupatta long with green trouser piece. Shop online lawn shirts for just Rs.1890 only. Let's talk about these beautiful lawn suits by leading brand Zellbury. scroll down this page and get complete detail about these images.
See More: Kayseria Ready to Wear Summer
A new and graceful shirt with a dupatta of linen beige, containing traditional patterns for women's. get the classy look with the traditional zellbury lawn in just Rs.1390 only.
Beautiful French pink color shirts & dupattas will provide you trendy outlook in an affordable price range. Get an elegant and light outlook this summer in just Rs 1390 only.
Snow white color glamorous look lawn shirt, containing motif prints along the front back. Shop online these beautiful dresses in just Rs.1890 only.
Embroidered ivory whiter color lawn shirt with dupatta containing necklace embroidery work with front back and sleeves with red plain shalwar. Available in just Rs.2490 only.
New & traditional styles cosmic rose color embroidered lawn suit with dye print dupatta in just Rs.1790 only.
Try to wear a hot prink color shirt with dupatta, traditional ethnic motif embroidery along the front and tie-dye impression dupatta designs in just Rs.1790 only.
Buy online sunset orange, green and cobalt blue color shalwar kameez with dupatta with embroidery designs. Shop online these dresses in just Rs.1890 only.
Lawn embroidered shirt in a whiter geometrical and ornate floral pattern design in just R.s 2490 only.
Lawn shirts with 2-piece color and whimsical paisley, floral motif & check pattern on the front and back. Shop online in just Rs.1390 only.