Zeen Women Winter Unstitched Khaddar Collection 2022
Hi! Girls as we know that girls are waiting for the new updated brand winter outfits collection. In this post, we are going to share Zeen women's winter unstitched khaddar collection 2022-23. Furthermore, this collection is specially designed to provide a unique and colorful outlook in just a few minutes. Zeen Women fashion brand has recently launched its winter unstitched collection 2022 for women. Furthermore, as we know that this brand doesn't need any intro as it is famous among clothing brands of Pakistan 2022.
This well-known fashion brand provides his garment for both Men's and women's wear. This winter unstitched khaddar collection is providing 3pc suits in Pakistan. Moreover, with the successful journey of many years, Zeen women brand has decided to launch a women's fashion line too.
New Arrival Zeen Women Winter Khaddar Collection 2022-2023
So, the fashion brand is only providing unique and stylish outfits in unstitched and stitched khaddar and linen fabrics.
Furthermore, as we can see the brand offers attires like unstitched and stitched winter fabric prints with luxury accessories. furthermore, the zeen women brand works best dealing with customers and maintaining client satisfaction.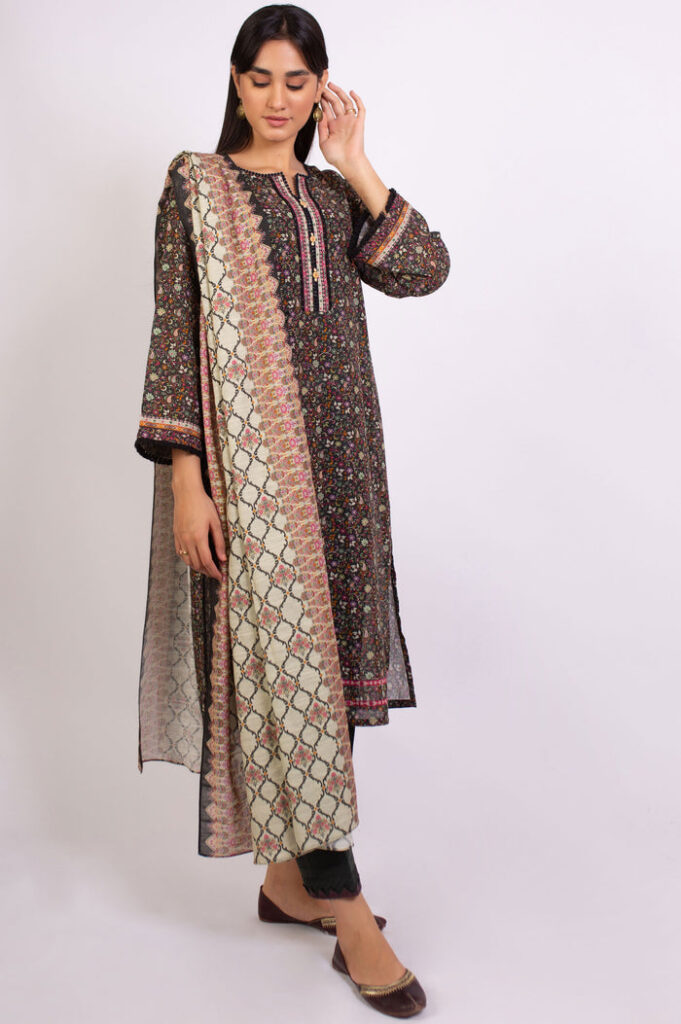 Beautiful printed khaddar unstitched 3piece suit Rs:4,690 only.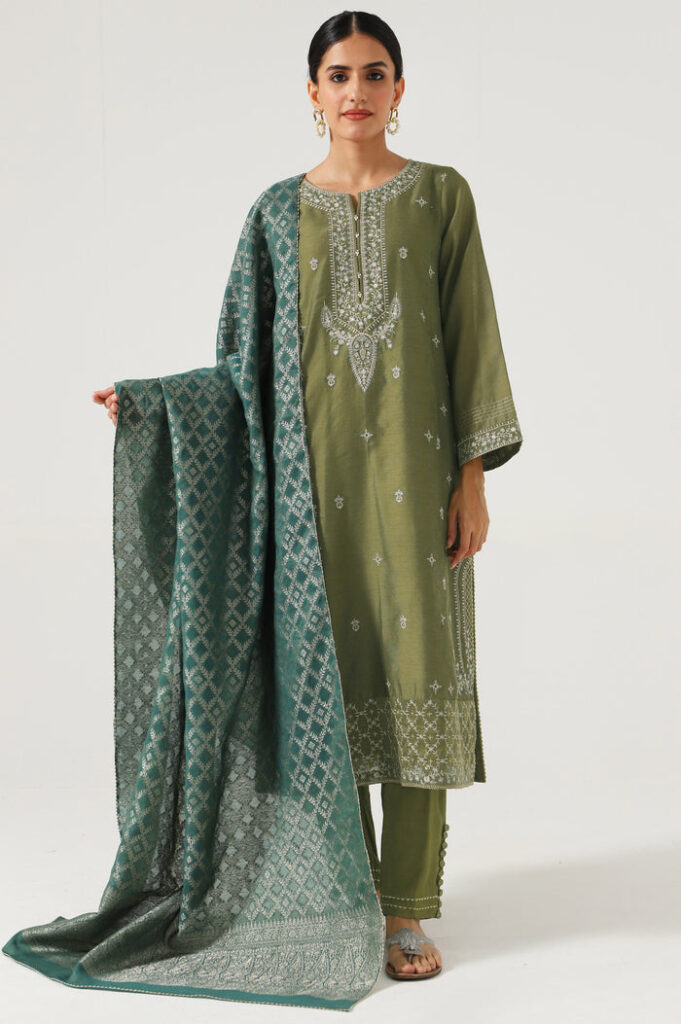 Mughal style inspired embroidered work on green cotton ent 3piece unstitched suit Rs:7,990.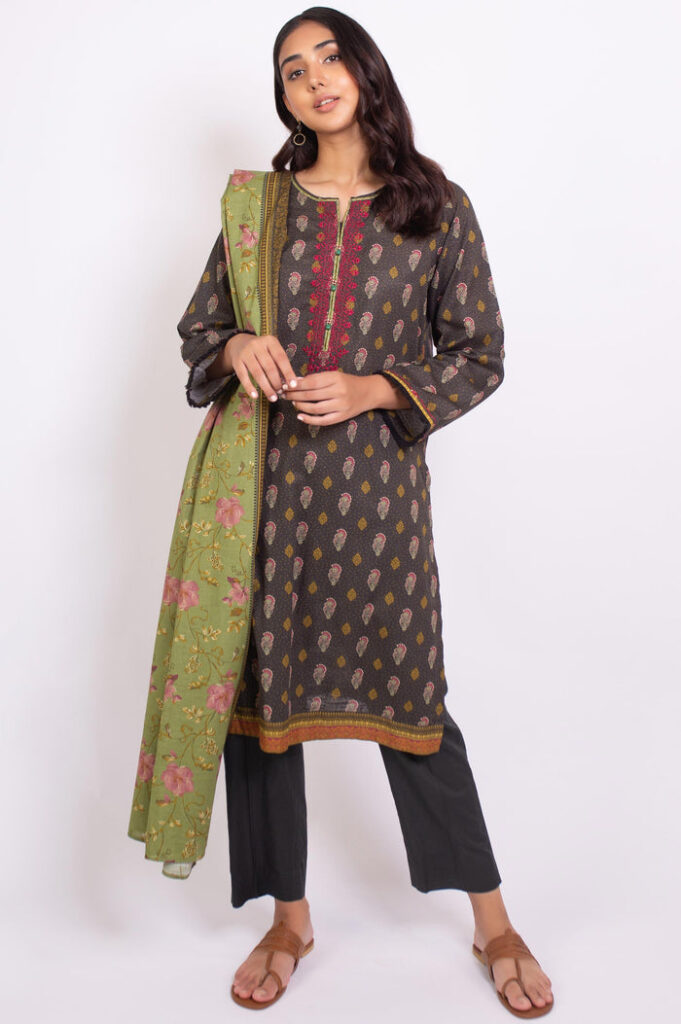 Black embroidered printed khaddar stitched 3piece suit Rs:7,390 only.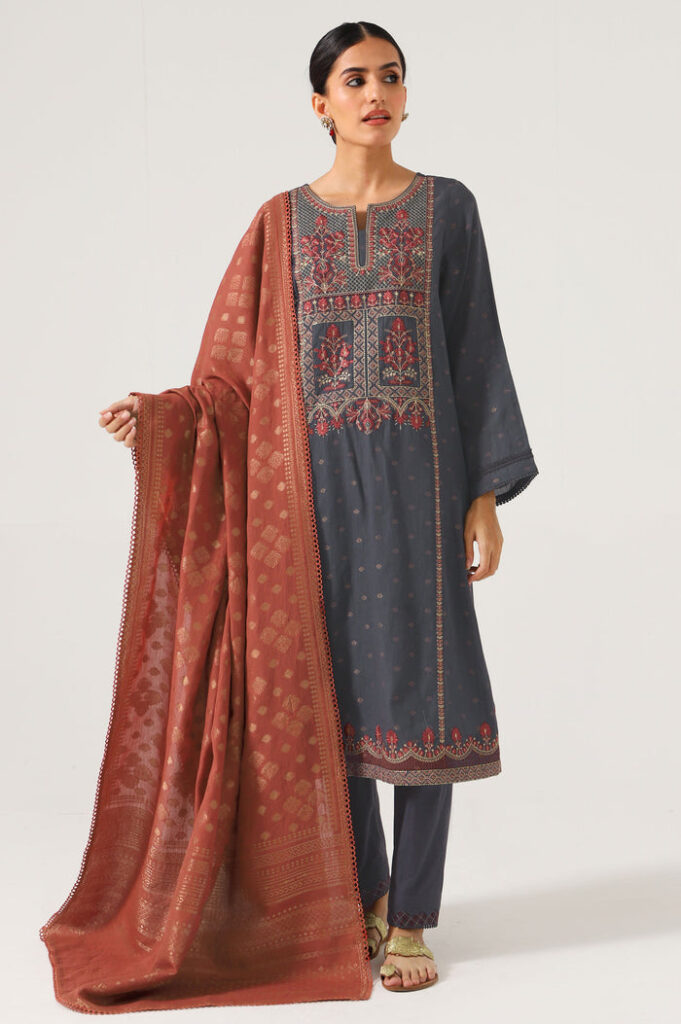 Let's look like a vision of beauty in this 3piece unstitched coral and grey color jacquard suit for Rs:8,990 only.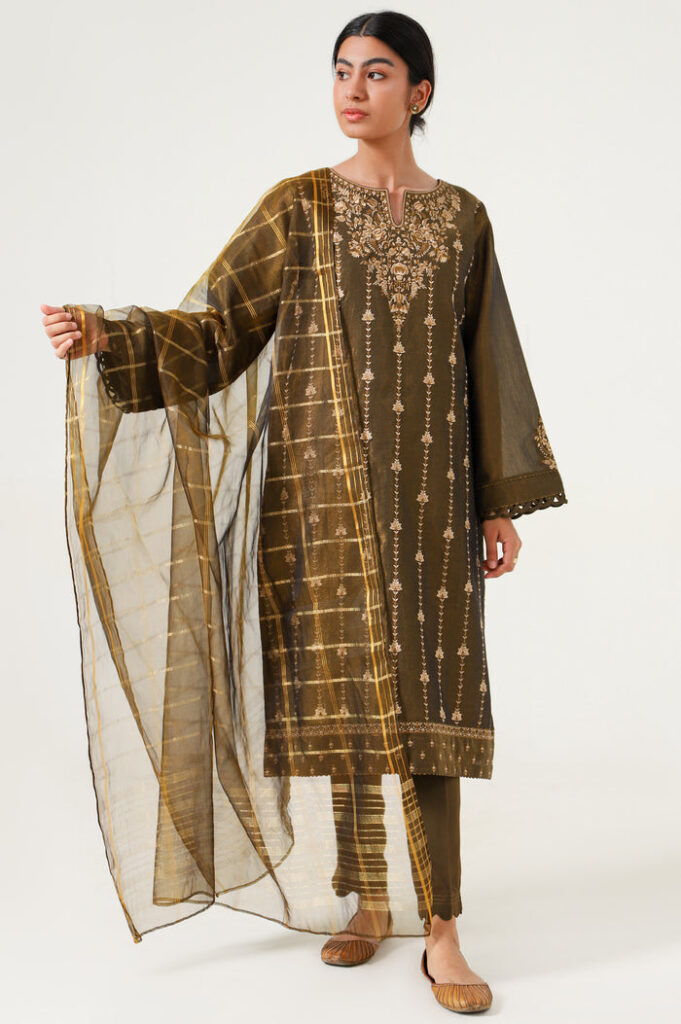 This winter gets a unique trendy look by wearing this stitched 3piece cotton mysuri embroidered suit for Rs:8,990.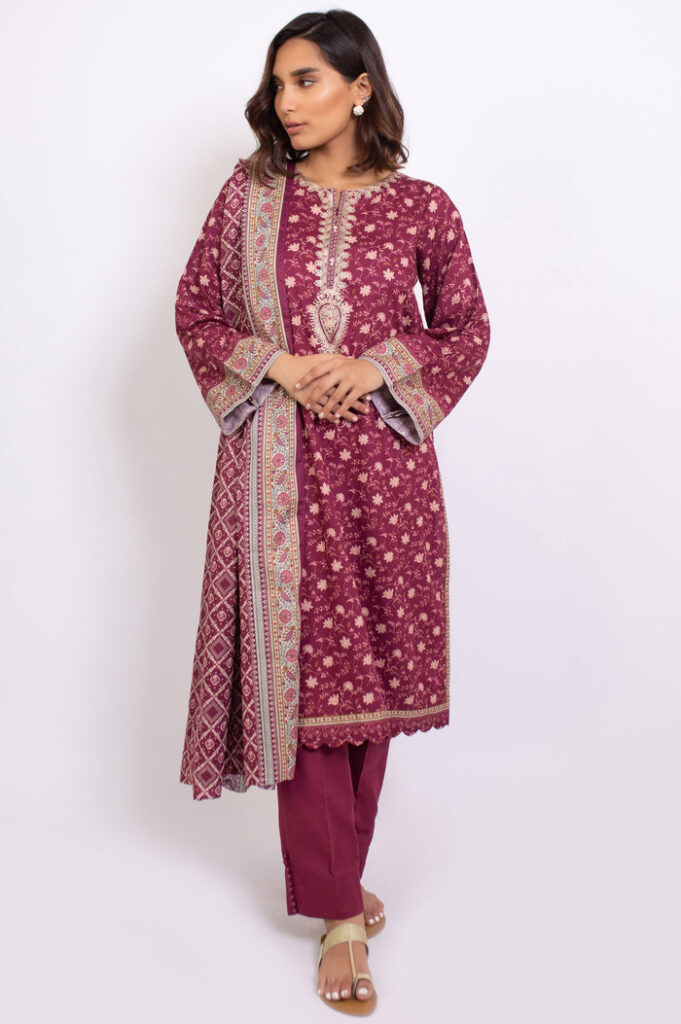 Printed cottel marron shirt with embroidered neckline 3piece unstitched suit Rs:5,190.
Latest Winter Unstitched Khaddar Collection For Women
Recently the brand launched its first unstitched readymade clothing line for all ages women. The brand comes up in the market with new and stylish uncommon exclusive designs and patterns for their customers.
In addition, these winter zeen outfits come with fascinating and dazzling khaddar prints and designs for the winter season 2022. The fashion brand launched new arrival winter unstitched outfits for women. The color tone involved in winter ensembles is orange, white, yellow, red, purple, white and black, green and many other mixes and match shades.
See More: Latest Motifz winter unstitched Linen collection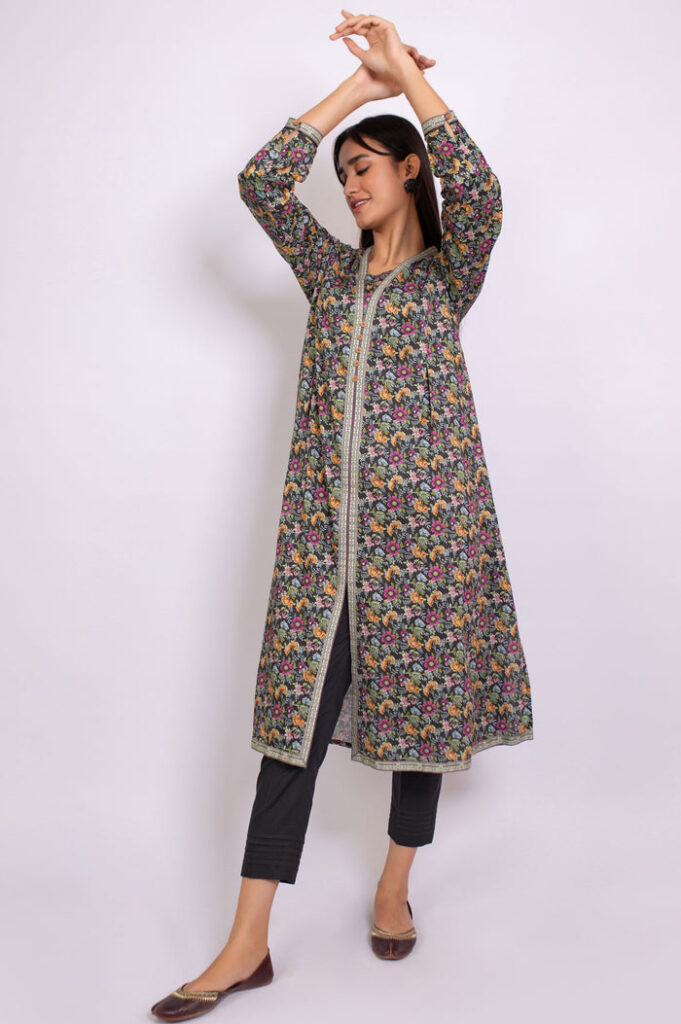 Black one-piece unstitched khaddar cottel shirt Rs:1,990.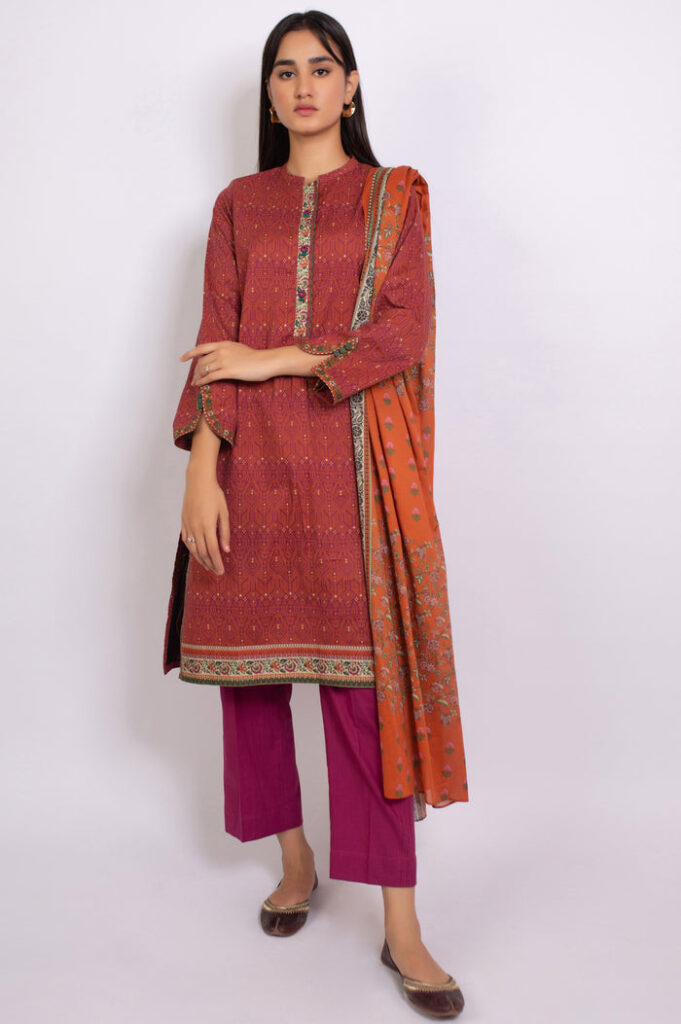 Unstitched 2piece printed khaddar suit Rs:3,490 only.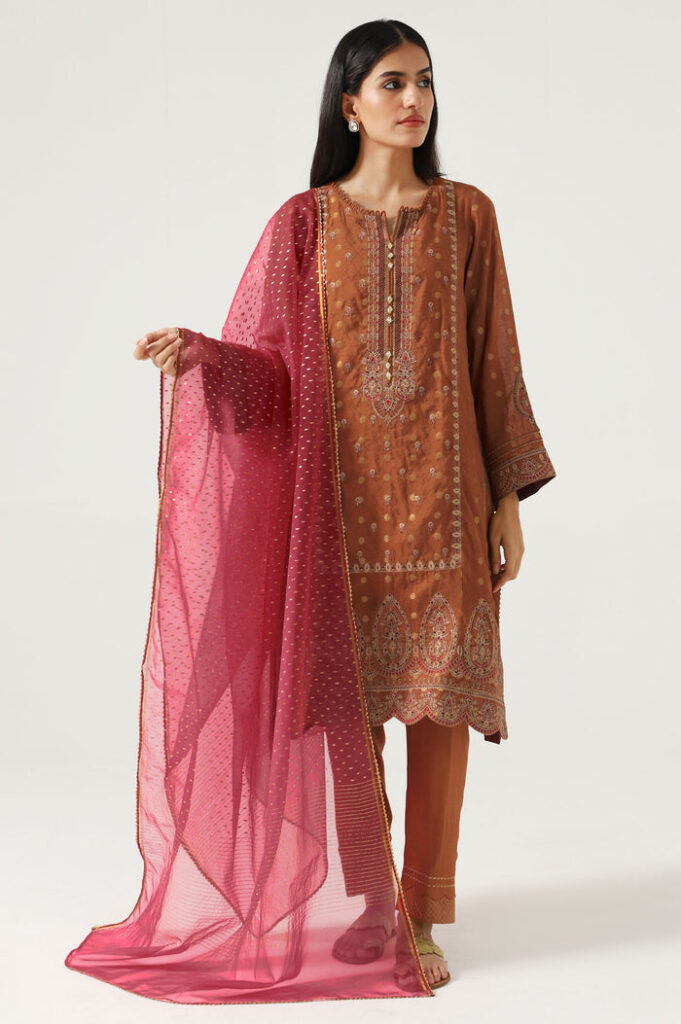 Create an ethnic look with this ginger rust color embroidered 3piece jacquard suit Rs:8,690.