Zeen Woman Unstitched Winter Collection 2022 Sale Suits With Price
Zeen Women Winter Collection Sale 2022 – Well! Today we are going to discuss the leading fashion brand Zeen for women. In this post, we are talking about Zeen's unstitched winter collection Sale 2022 dresses with a price. Furthermore, we know that Zeen is one of the prestigious brand names.
This brand doesn't need any intro as it is famous among the clothing brands of Pakistan. This leading fashion brand recently launched its winter silk, Khadar collection 2022 dresses for women. Now, you can buy these suits from 35 stores of Zeenwomen in the whole of Pakistan.
Zeen Women Winter Collection Sale 2022 Dresses Shop Online
With the successful journey of the Zeen fashion brand, this brand also decided to launch a kids' fashion line too. So, they started with beautiful and perfect kids' winter fashion clothing. They are offering stitched and unstitched winter prints for their respected customers. Unstitched and stitched winter embroidered dresses look amazing.
Zeen is working day and night for its customers to provide maintain client satisfaction. Furthermore, this brand is working day and night for the promotion of its brand products in the whole of Pakistan. This brand also provides a lot of amazing summer and winter collections in the world of fashion. The brand came up in a fashion market with modish and uncommon exclusive designs and patterns for their customers.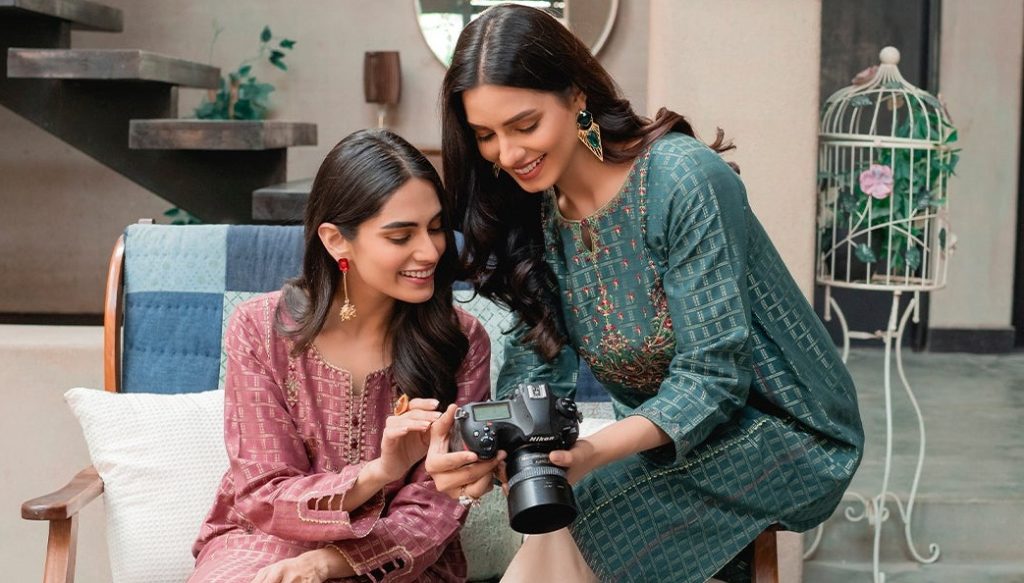 Zeen Pret Collection 2022 With Prices
Let's buy your favorite brand zeen women's winter pret collection 2022 with prices. Recently zeenwomen fashion brand publish its pret collection for ladies' wear in Pakistan. The most famous zeen pret edition is in-store or online now. The women's leading fashion store reveals the most beautiful pret collection at affordable prices.
Now ladies have wide options to select perfect pret dresses by zeen brand at sale prices. Furthermore, all these outfits are also best for casual as well luxury functions in Pakistan. Furthermore, Zeen Pret Collection is Ready to wear and contains 2 piece and 3 piece suits. We hope that you will like many dresses from this zeen pret collection 2022.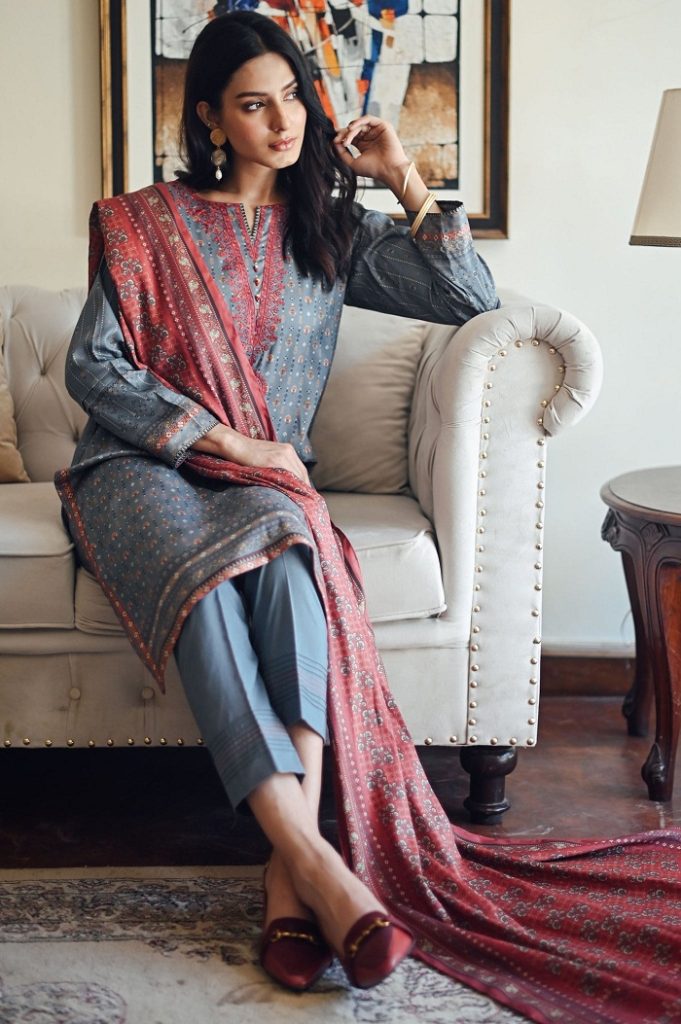 Stylish Slate Color Stitch Three-Piece Embroidered Dori Linen Suit For Trendy Look PKR:6190 Only.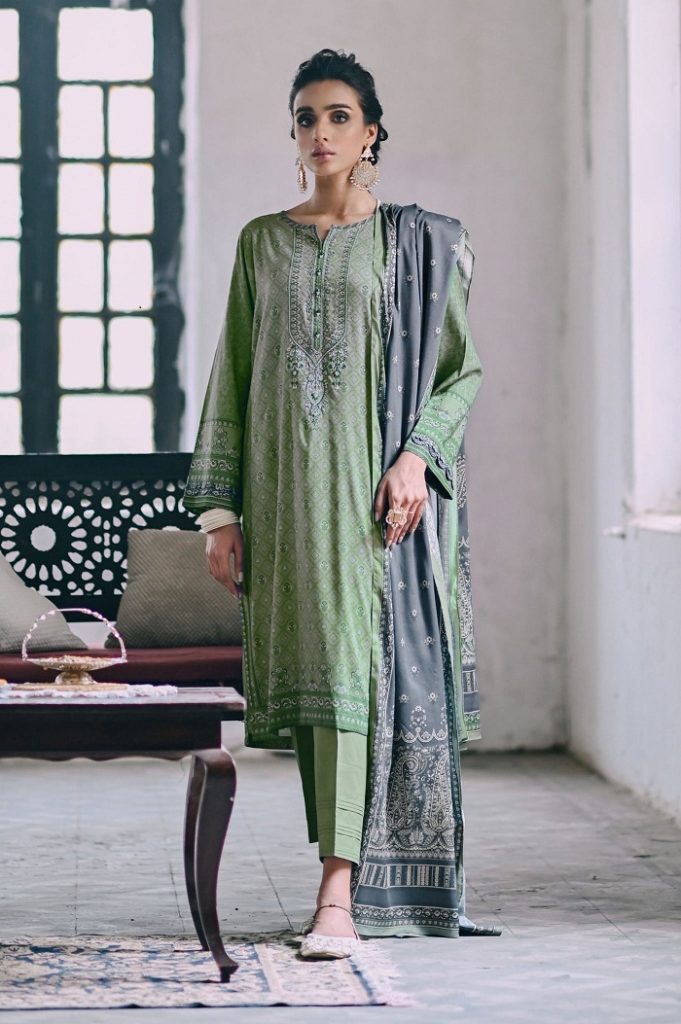 Embroidered Three-Piece Turkish Blue Color Linen Viscose Suit PKR:5690/-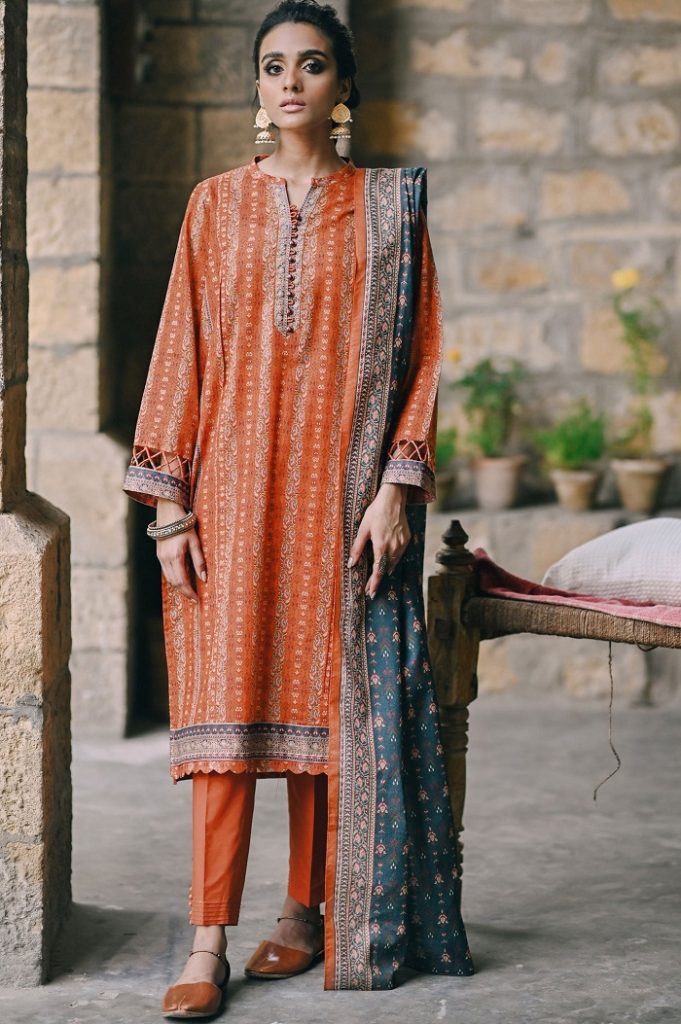 Stitch Three Piece Printed Karandi Suit in Orange Color Available Now PKR:5990 Only.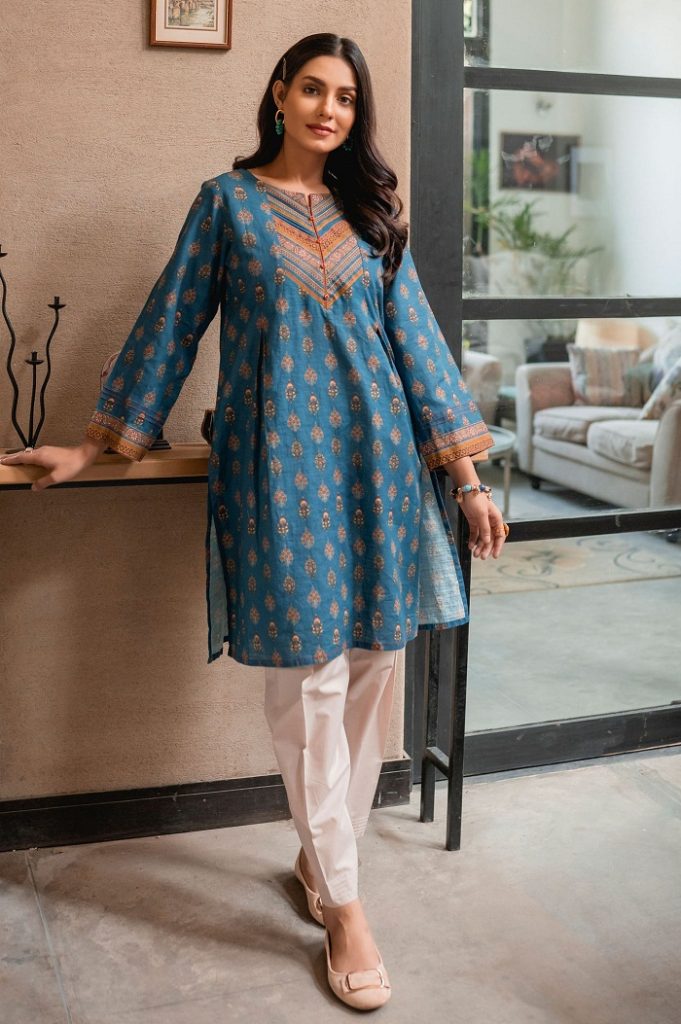 Trendy Indigo Blue Cottel Fabric One Piece Digital Printed Shirt For GIrls in Just Rupees PKR:2890.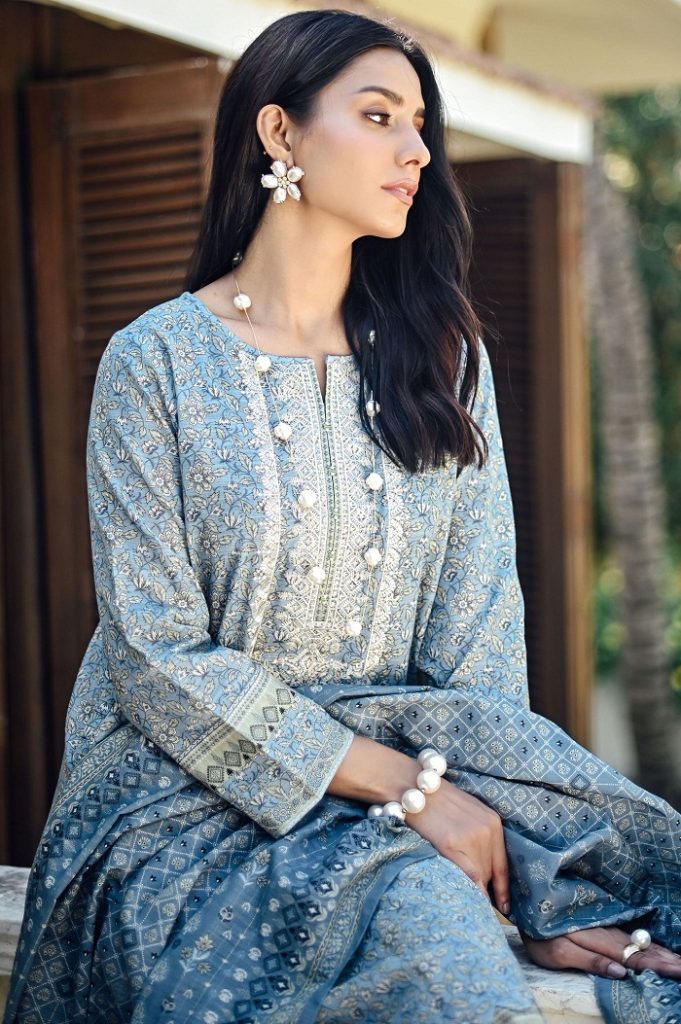 Lovely Steel Blue 2 Piece Cottel and Khaddar Embroidered Suit Available Now PKR:4690.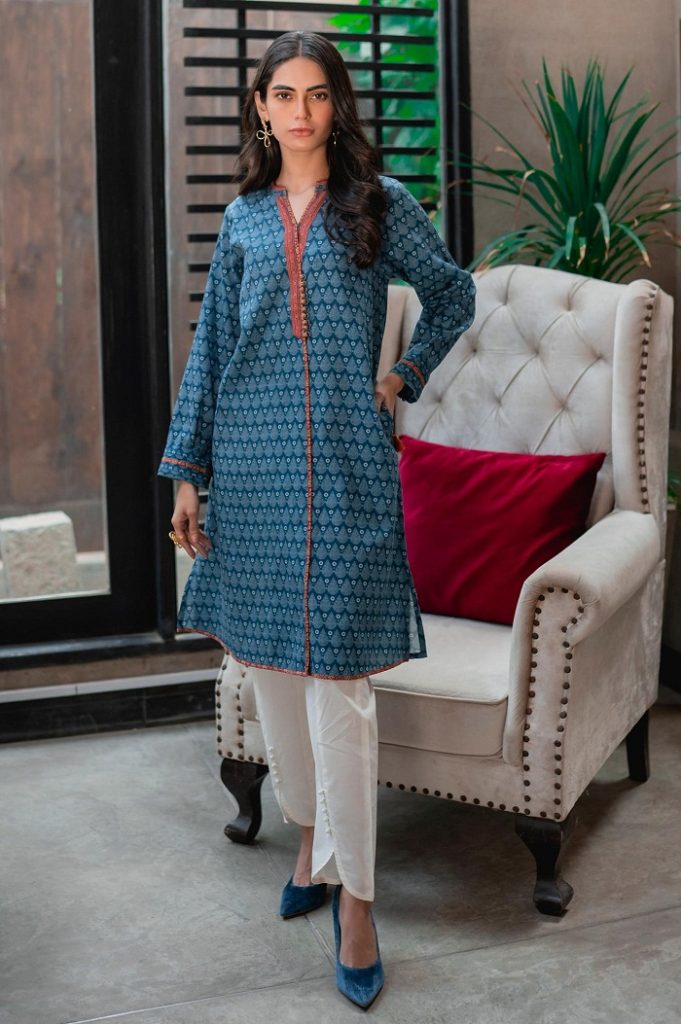 Stylish One-Piece Digital Printed Cottel Shirt in indigo Blue Color In Just Rs.2890 Only.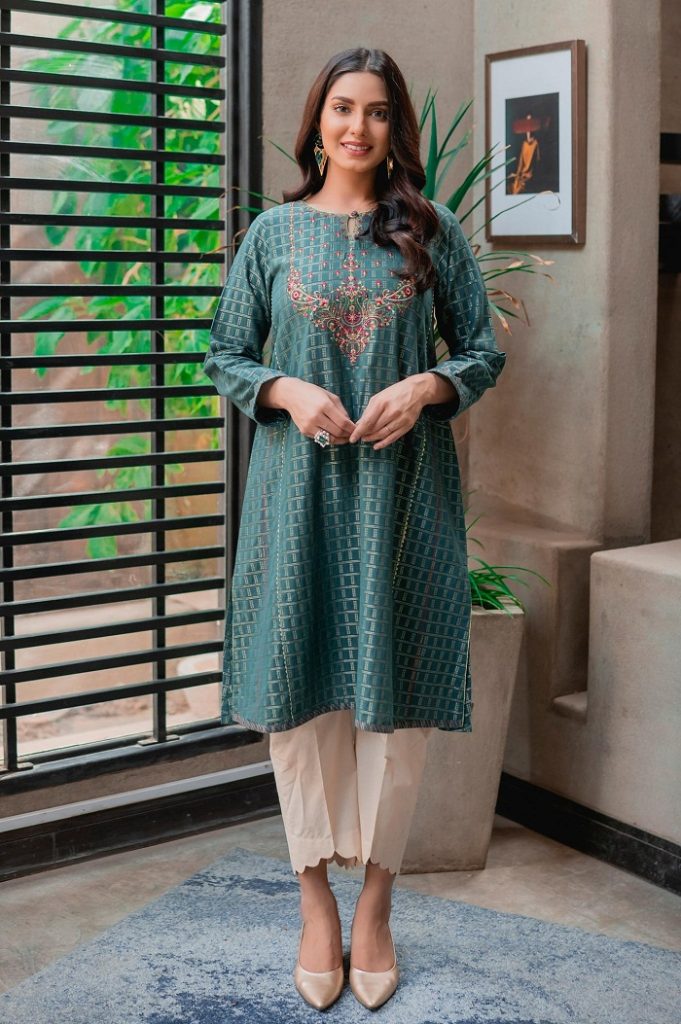 One Piece Jacquard Embroidered Shirt With Embellish With Laces and Doori PKR:3990 Only.
Ready to Wear Printed Two Piece Karandi Suit in Sangria Color Buy Online in Just Rupees Rs.3390 Only.
Zeen Sale Unstitched Winter Collection WIth Prices 2022
Today we are sharing the new arrival zeen women sale un-stitch winter collection 2022 with prices for women's. Furthermore, through these beautiful dresses, you can get new glamour look up to 50% off prices now.
Stitched 1 Piece Embroidered Maysuri Jacquard Shirt in Mauve Color PRK:3990/-
Let's Get a Stylish Look With Digital Printed Cottel Stitch Shirt in Red Color Available PKR:2890/-
Lovely Digital Printed Khaddar Red Shirt Embellish With Beads PKR:2790.
Stylish Turquoise color digital printed one-piece khaddar shirt Embellish With Pearls in Rs.2990 Only.
Printed Doria Linen viscose Stitched Shirt in Carmine Color Available Now PKR:5990.
Stylish Black Color Stitch Printed Cottel Three Piece Shirt in Rs.5790 Only.
Stylish One-Piece Stitched Digitally Printed Black Shirt Embellish With Beads & Buttons For Rs.2890 Only.
Zeen Women Pret Green Color 3 Piece cottel Suit in Rs.5990.
Zeenwomen Winter Velvet shirts and shawls collection:
zeen women winter velvet luxe collection 2022 with a price tag. get ready for new arrival winter velvet one-piece luxury shirts by zeenwomen brand. the prices of these shirts start from pkr:5490/- to pkr;9690/-. let's explore winter velvet suits for trendy women. Furthermore, this collection also contains winter embroidered shawls for women.
Fabric Details:
Stylish 2.5 Meters Printed Khaddar Shirt (Wider Width)
2 Meters Dyed Khaddar Bottom (Wider Width)
2.5 Meters Printed Amazing Karandi Dupatta For Trendy Women
Shop Online Zeen Unstitched Winter Collection 2022:
In conclusion, you can shop online for these beautiful winter dresses at affordable prices. the price range of this Zeen unstitched winter collection 2022 starts from PKR 1800 To PKR9000. Let's check out these beautiful dresses and pre-book your favorite dresses online at the official website.