Saeed Ajmal Sale 2022 Brand Collection's Upto 60% Off
Are you searching best traditional and western wear clothing in Pakistan? If yes, then here we are sharing Saeed Ajmal Sale Collection 2022 up to 60% off. It's collection contaning several new designs of eastern and western wear clothing for men's wear.
Furthermore, Saeed Ajmal Clothing brand also provides women's clothing in Pakistan. Let's have a look at the latest seasonal sale collection that is recently launched by the brand. As we can see that Saeed Ajmal clothing brand much popular for eastern and western clothing. And the brand can provide amazing shades and designs for men, women, and Kids Wear.
Saeed Ajmal Brand Sale – New Year Collection Up to 60% Off Prices
Get ready for the new arrival Saeed Ajmal brand winter sale collection 2022. And save up to 60 on all casual to formal Men, Women and kids wear clothing. Furthermore, here we are updating new products range up to 60% off prices by Saeed Ajmal brand official website or in-store also.
In addition, here we are providing new chic and modern style apparels for men and boys wear. By wearing these stylish attires, you can get a new look at affordable prices.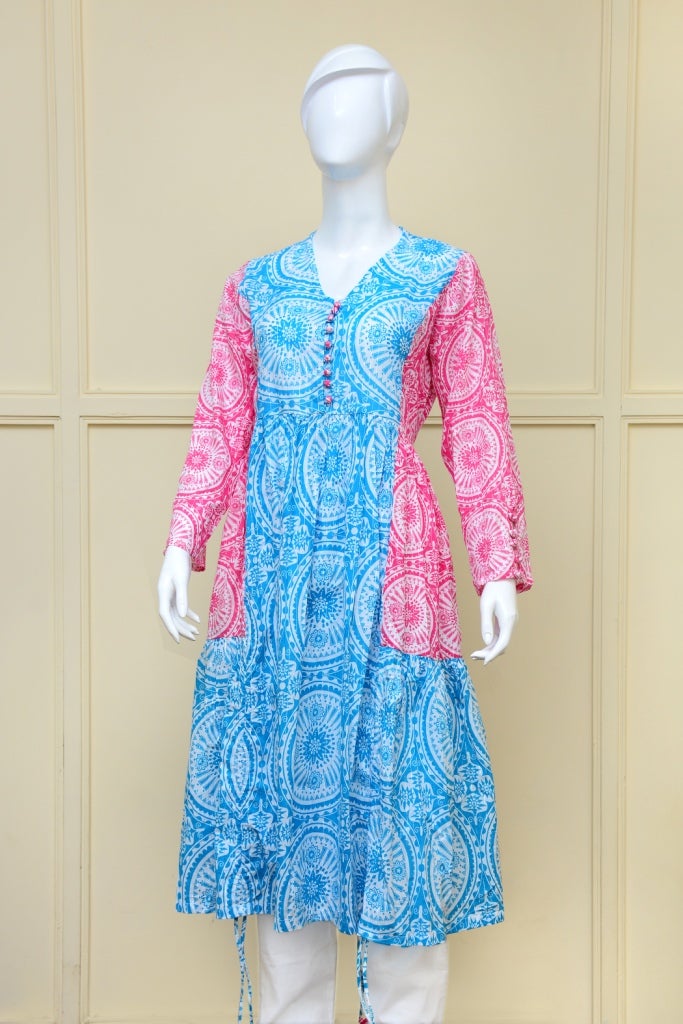 Beautiful Printed Frock Style Kurti For Girls Wear Save 49% on this Kurti PKR:2617 PKR:1309 Only.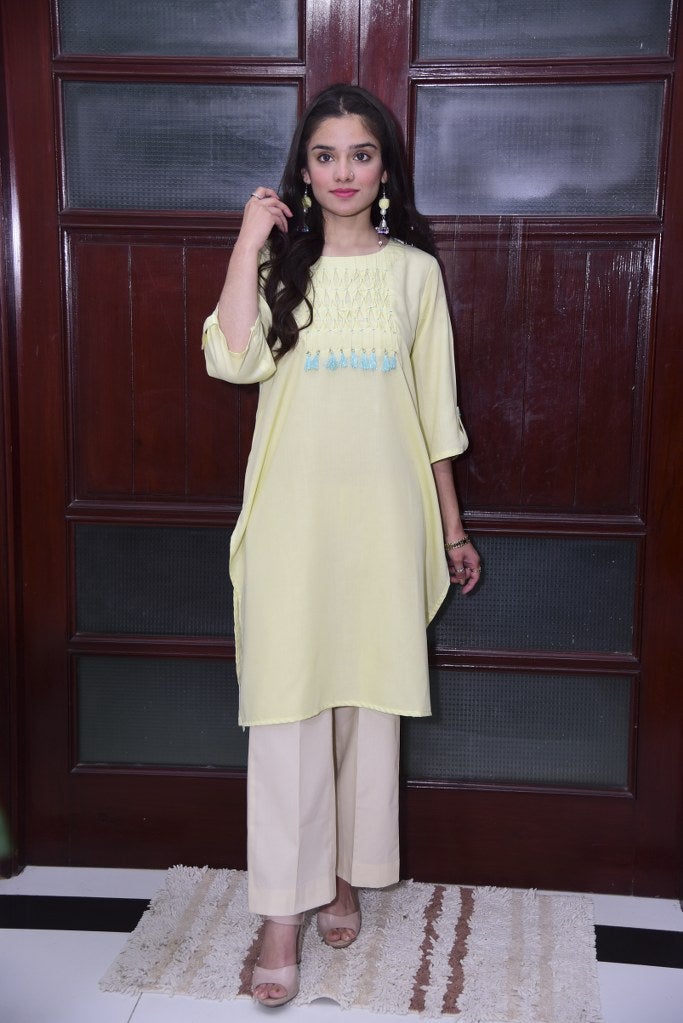 New Designs Kurti With Embroidered WOrk Available Now PKR:2617 PKR:1309 only.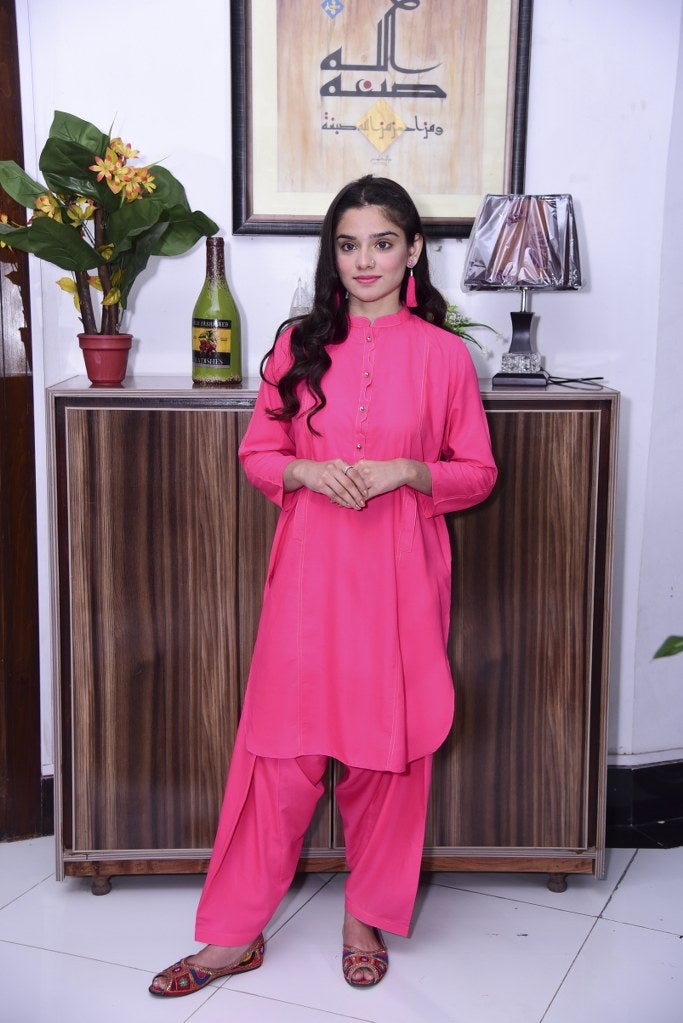 Girls Favorite Pink Color Shalwar Kameez Ready to Wear By Saeed Ajmal Brand Available Now PKR:4995 PKR:2498 Only.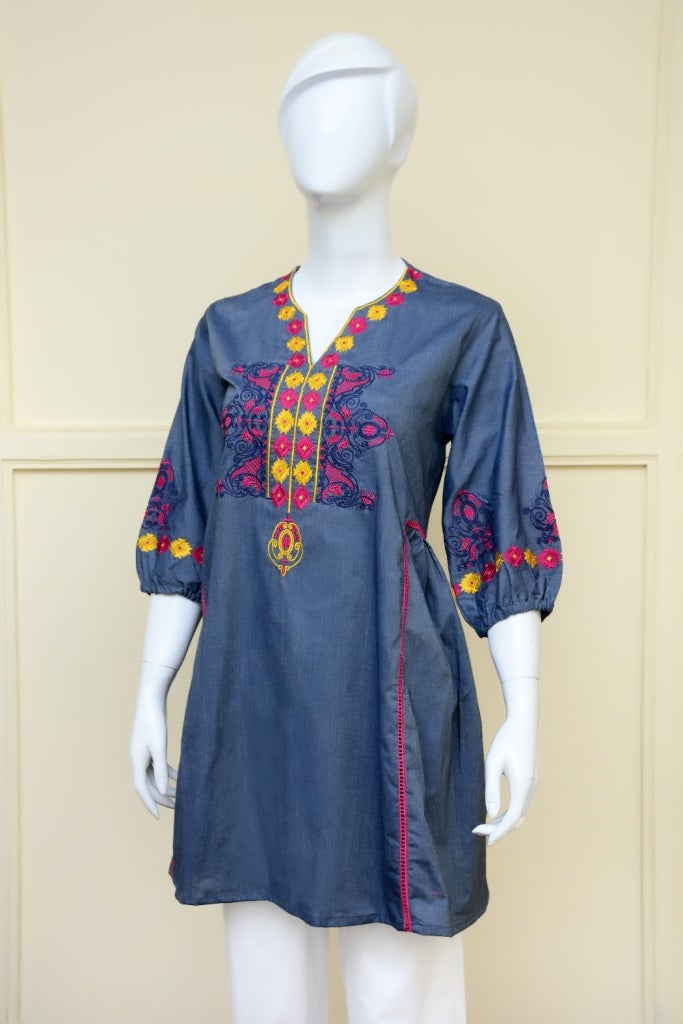 Colorful Embroidered Kurt For Trendy Girls Wear Save Upto 50% Available For PKR:3435 PKR:1718 Only.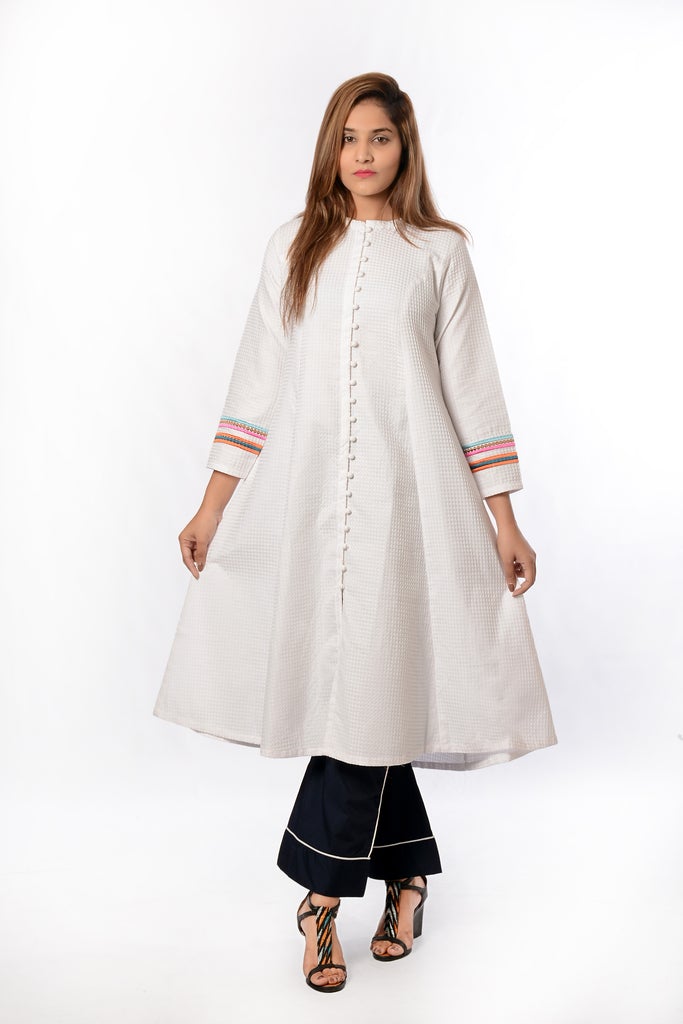 Fancy White Color Frock With Embroidered Work Available Now PKR:4495 PKR:2248 Only.
About Saeed Ajmal
Saeed Ajmal was the former off-spin bowler of the Pakistani cricket team. After retirement from the Pakistani cricket team, he decided to introduce the brand in Pakistan. Furthermore, this brand also provides their 100% to give excellent clothing.
After the launching of Saeed Ajmal Brand, all leading clothing brands of Pakistan welcome a new one. InshaAllah soon this brand counted into the top listed brands of Pakistan. Furthermore, this brand also shows new mind-blowing fashion outfits for everyone. I would like to present Saeed Ajmal's new winter sale collection 2022.
Now you can easily find your favorite outfits collections from Saeed Ajmal Brand Shop anytime. Furthermore, the brand also offers a wide range of seasonal sales as well occasional clothing for men, women, and kidswear.
Saeed Ajmal Men's Wear Sale Collection 2022
As we know with the end of the winter season, several men's wear clothing brands are decided to provide a sale collection. Therefore, saeed ajmal brand also provides a new style of men's wear eastern and western wear clothing collection for gent's wear up to 60% off prices.
Furthermore, among leading fashion brands saeed ajmal brings the most stylish and new appealing collection to its clients. Millions of saeed ajmal fans like to purchase clothing from the saeed Ajmal shop. And it is the only brand that is always present in the Pakistani fashion market with a wide range of western and eastern outfits at affordable prices.
Men's Eastern (Shalwar Kameez & Kurta) Collection
The best shalwar kameez and kurta can provide you trendy look. Hence here we are sharing the perfect outfits that will provide you, your desired look at a discount price.
In Pakistan, top men's wear clothing brands work day and night to provide new style outfits for gent's wear. Plus, the shalwar kameez is also considered a traditional outfit in Pakistan.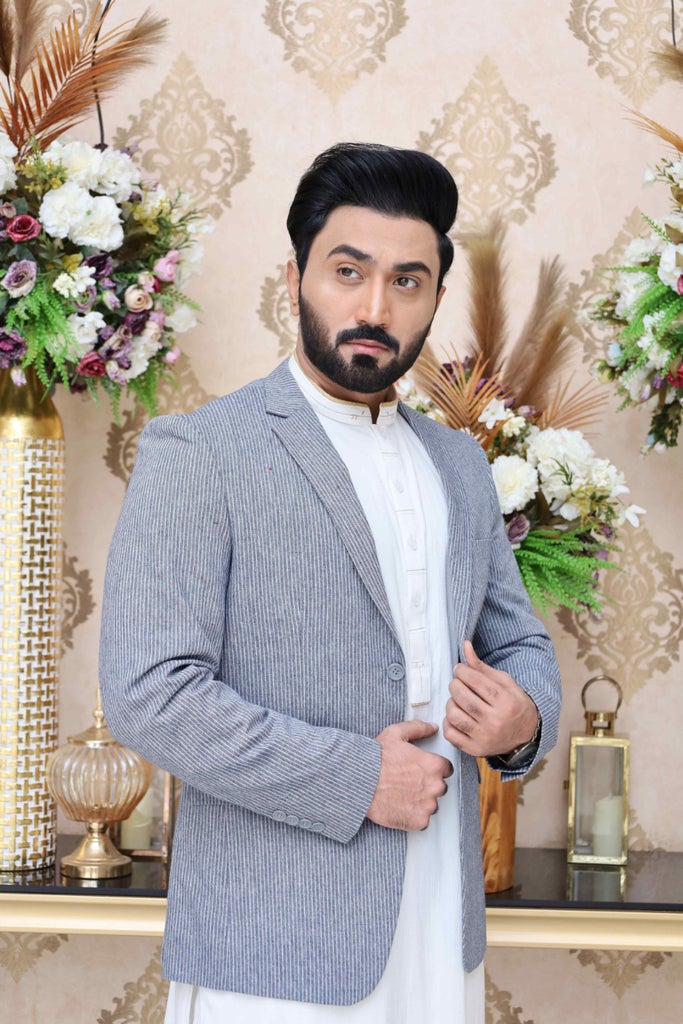 Trendy Men's Casual Wear Coat Save Upto 30% Now Available For PKR:11995 PKR:8396 Only.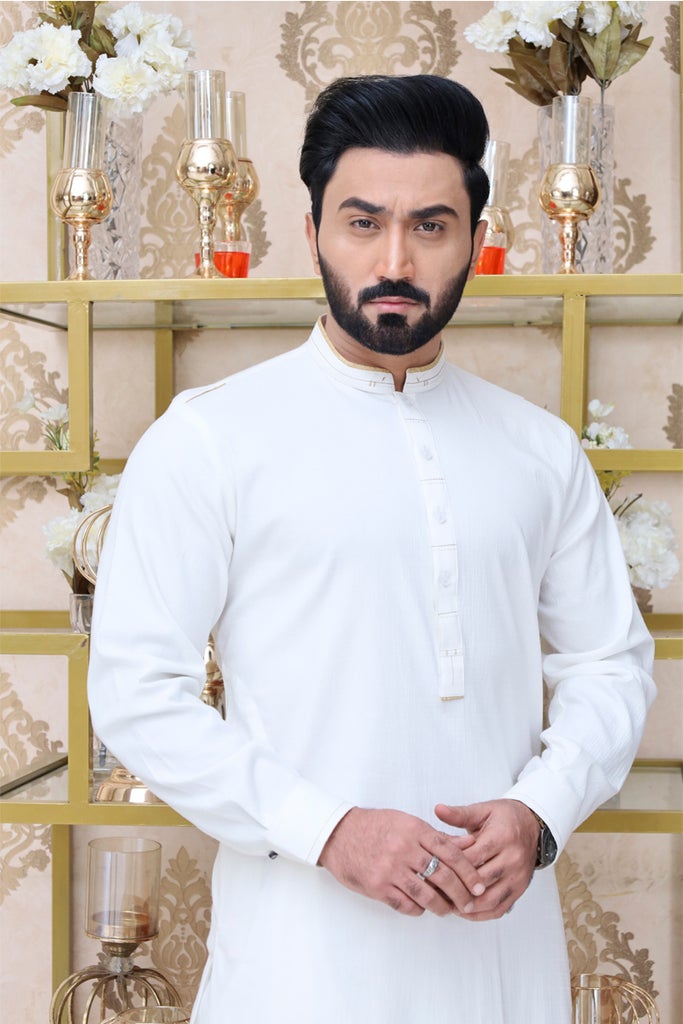 Premium White Color Cotton Kameez Shalwar For Men Available Now PKR:5795 PKR:4635.
Signature Embroidered Kameez Shalwar in B-Brown Color For PKR:7495 PKR:6295 Only.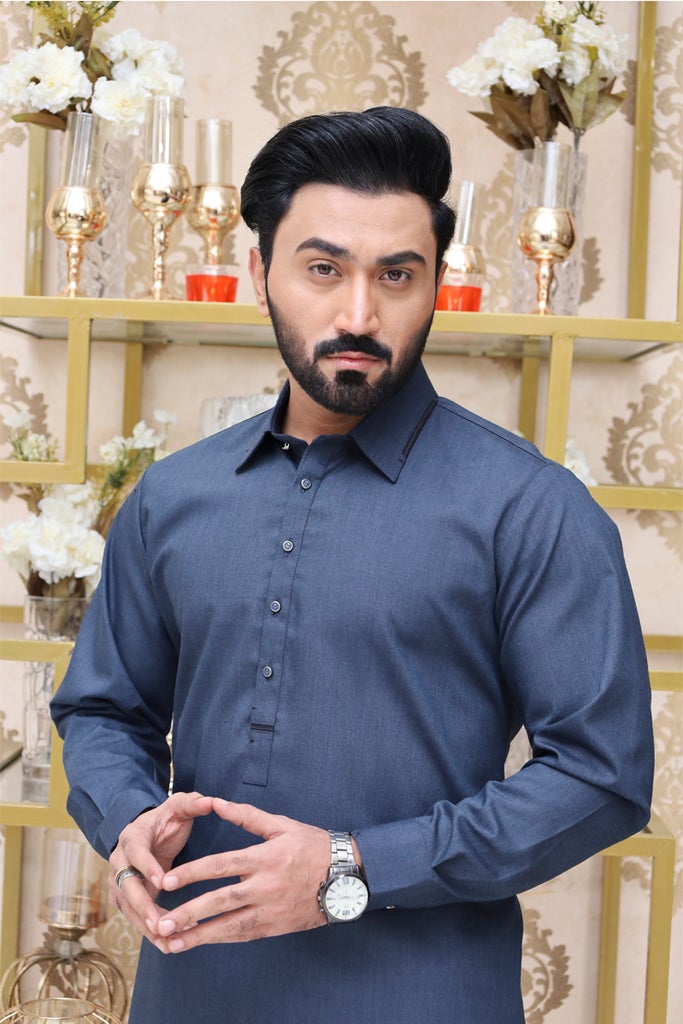 Get a Stylish look With Blue Color Shalwar Kameez in Pakistan Available Now PKR:6495 PKR:5195 Only.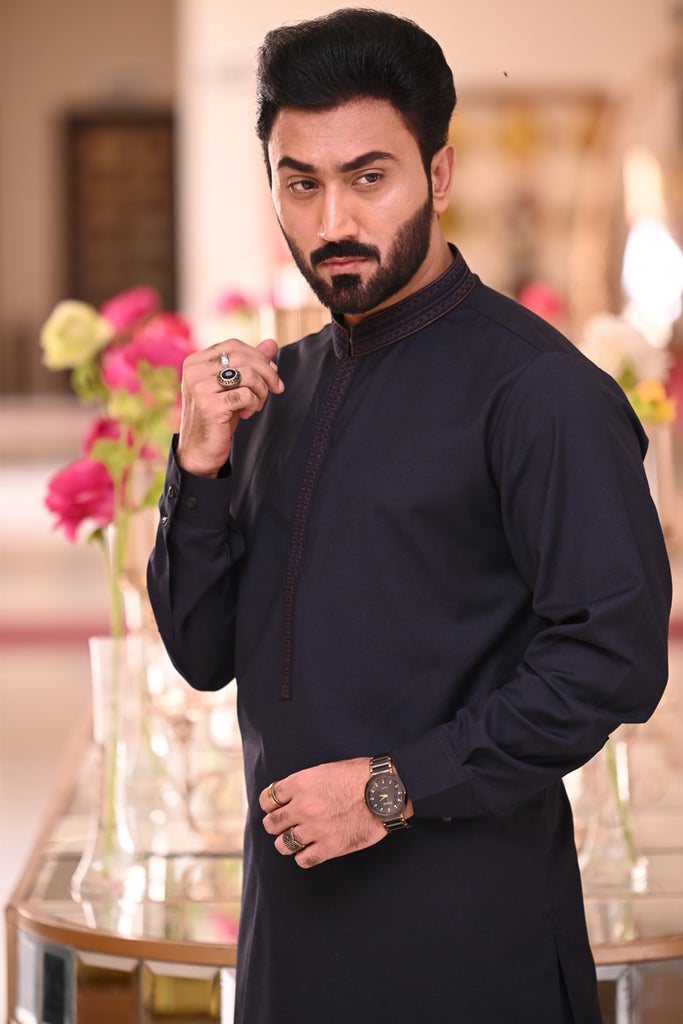 Navy Blue Embroidered Kameez and Shalwar For Men Wear PKR:7495 PKR:5995 Only.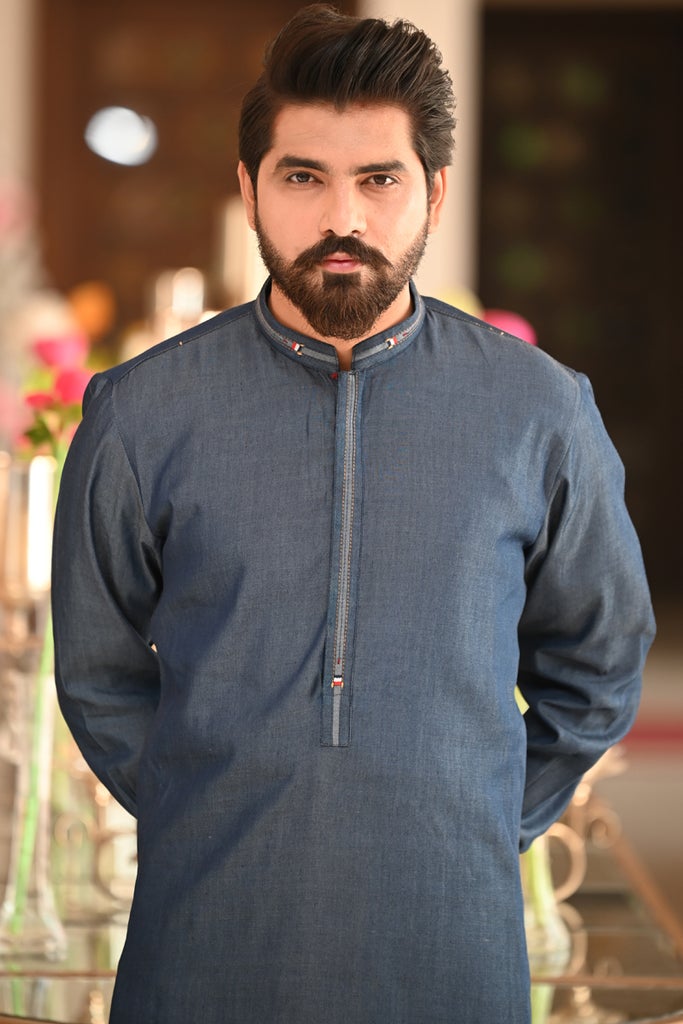 Men Kurta With Trouser Available at Sale Price Now PKR:7495 PKR:5995.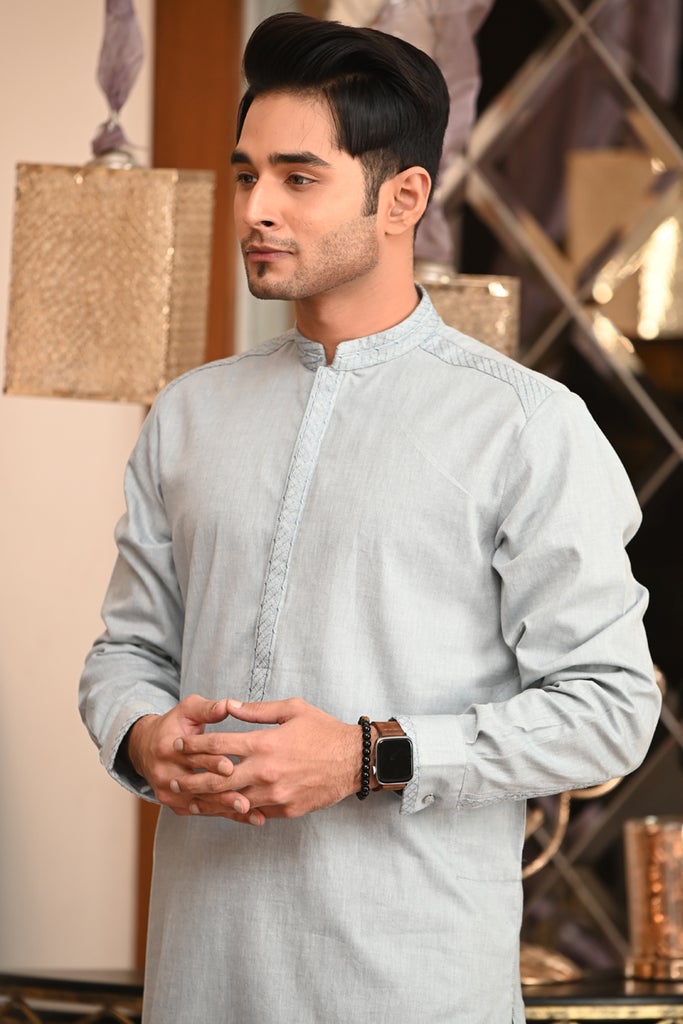 Fancy Formal Wear Light Grey Color Kameez Shalwar Available Now PKR:6695 PKR:5355 Only.
Men's Western Clothing Sale
Are you looking for western clothing? If your answer is yes, then you are at the right place, where you will best occasional as well seasonal western outfits at the sale price. The most recently publish western clothing by the saeed ajmal brand consists of impressive and new designs of western clothing for everyone.
Furthermore, you can also find a wide range of Junaid Jamshed Sherwani or shalwar kameez collections that will win the hearts of many stylo street viewers in the year 2022.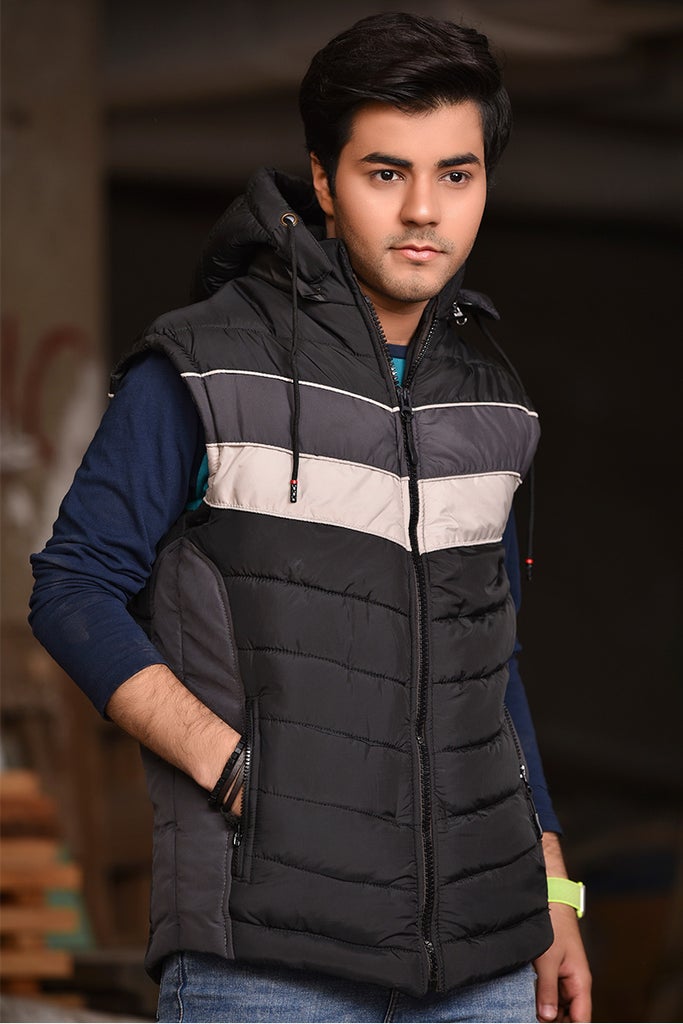 Stylish Puffer Jacket in multi-color Available Now PKR:5495 PKR:3845 Only.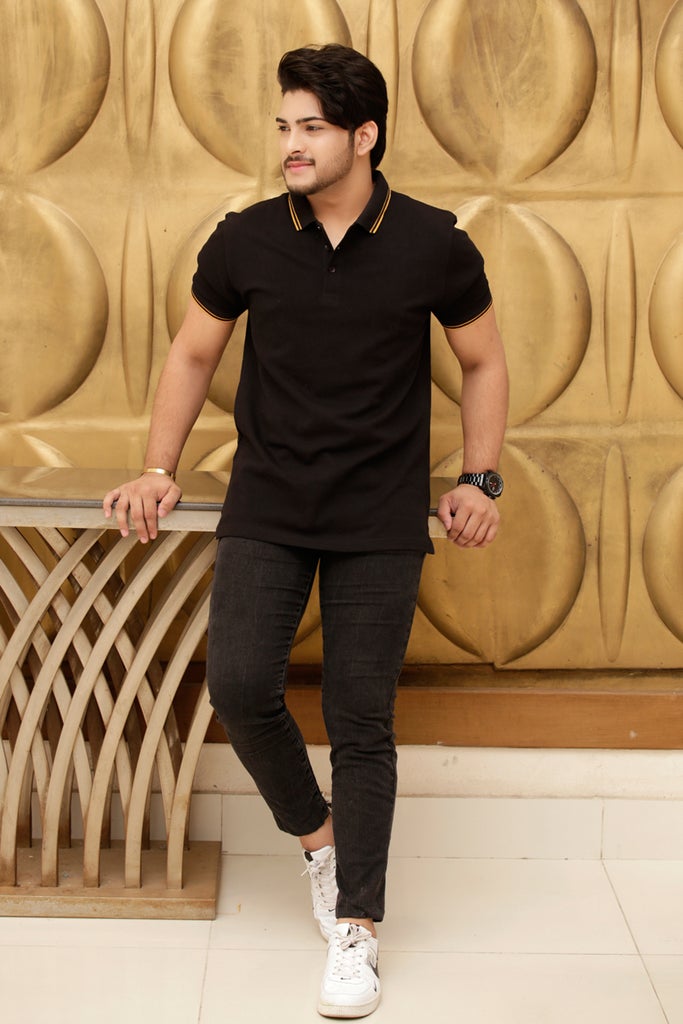 Trendy Black Color Polo Shirt For Men Wear Available At Sale Price PKR:1995 PKR:1396 Only.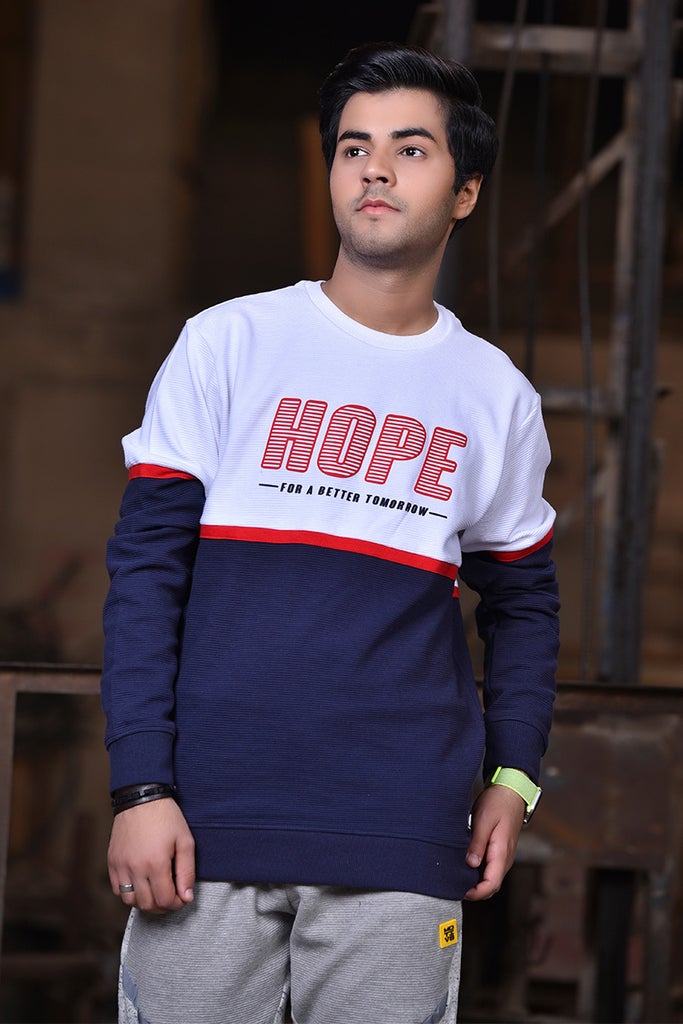 Men Longsleeves Sweatshirt in White and Blue Color Available PKR:2995 PKR:2095 Only.
Black Hoodie With long sleeves and adjustable hood save up to 50% Now PKR:2995 PKR:2095 Only.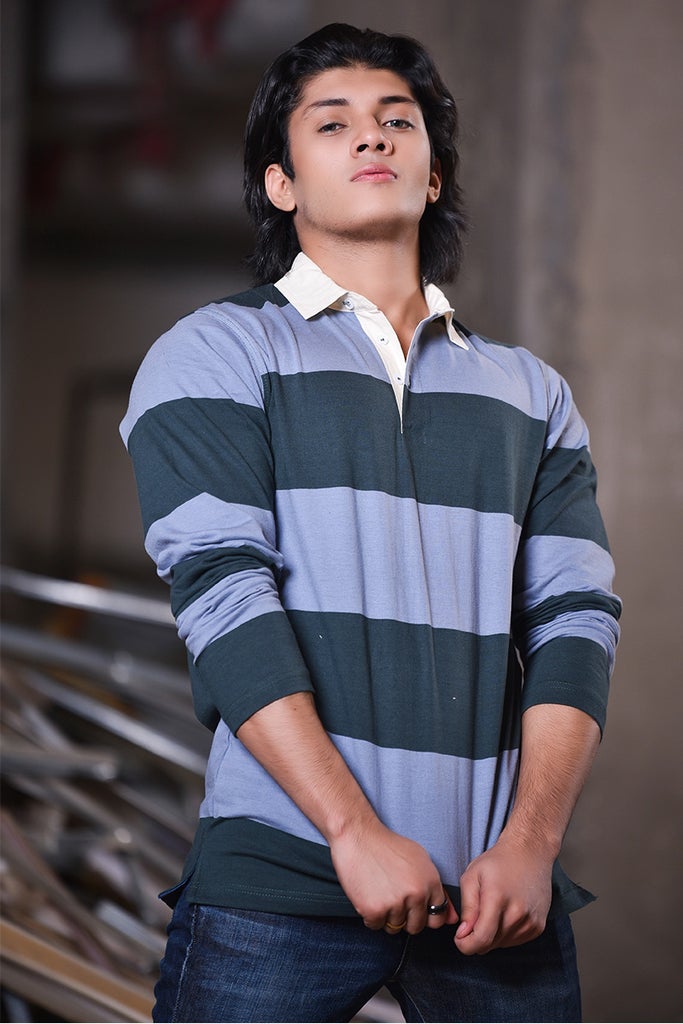 Long Sleeves Collared Polo Shirt With Front Two Buttons forPKR:1995 PKR:1395.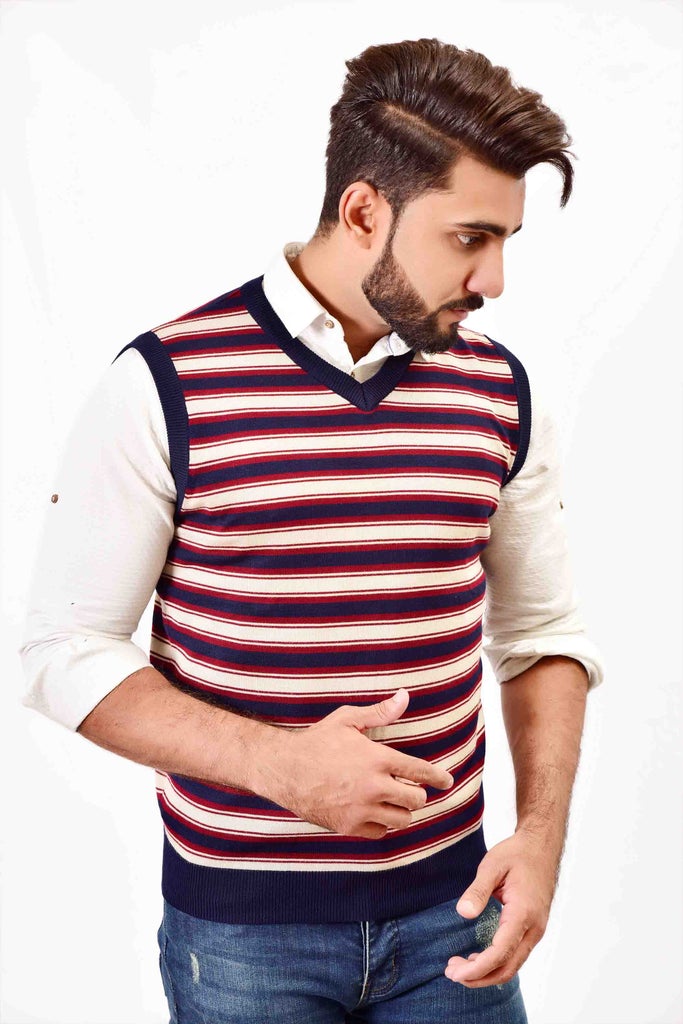 Traditional V-Neck Design Men sweater in White & Blue Colours Available PKR:3830 PKR:1915.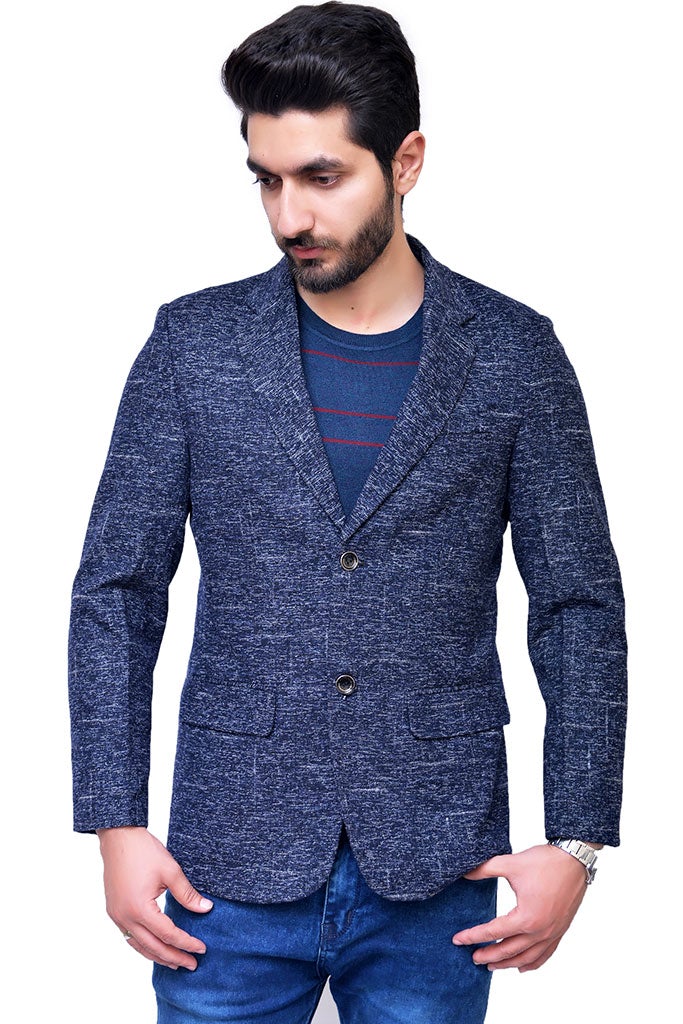 Trendy casual wear charcoal coat for PKR:11995 PKR:5997 Only.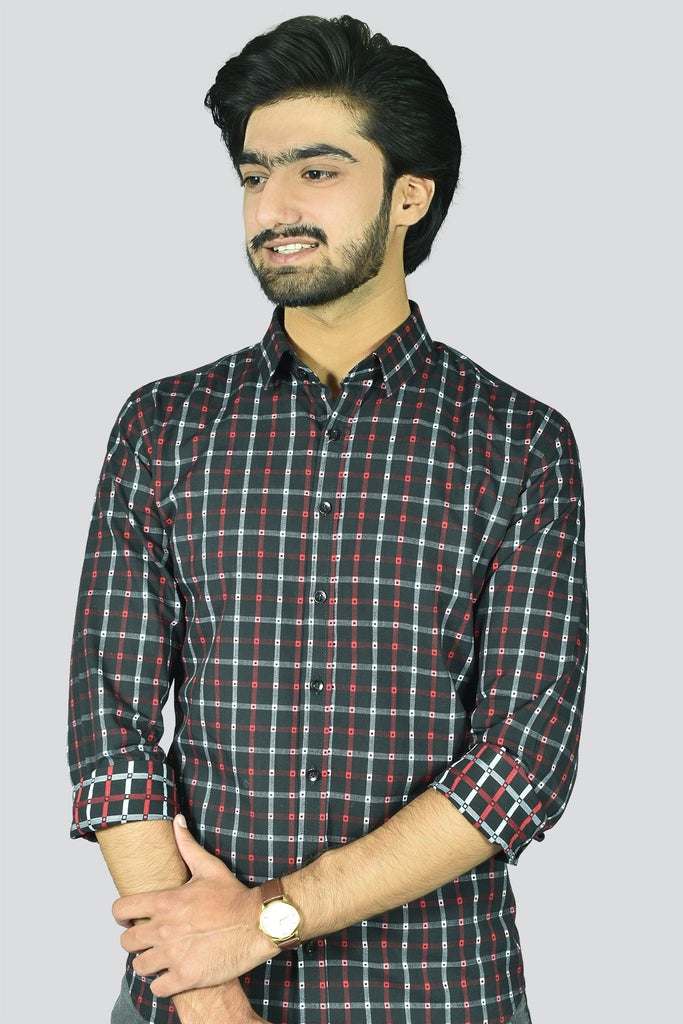 Fit Casual Wear Black Shirt For Men's Wear PKR:1995 PKR:1390 Shop online now.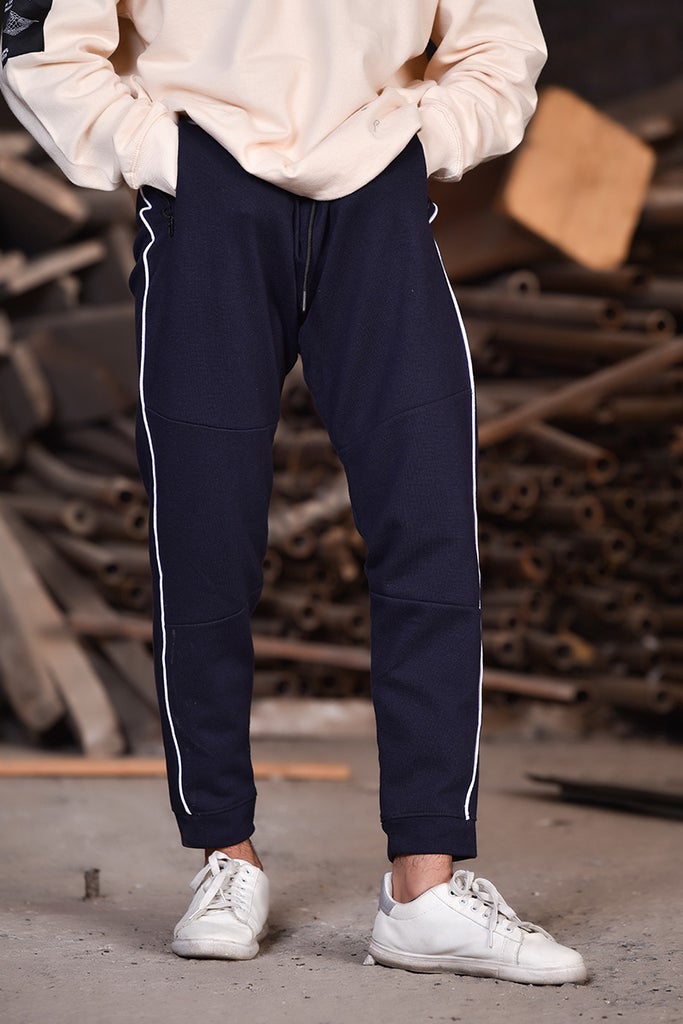 Stylish Navy Color Trouser With An Elastic waistband Available PKR:2795 PKR:1955 Only.
Saeed Ajmal Kids (Boys) Clothing
Saeed Ajmal Brand also provides kids or boys in eastern and western wear clothing up to 60% off prices. As we know fashion trends are never the same every time. Hence, saeed ajmal brand decided to provide excellent quality kid's wear eastern and western wear clothing at the sale price. Let's explore this and get a wide range of seasonal as well occasional outfits for your kids.
Eastern Kids Collection
Here we can find a wide range of boys wearing waistcoats, Kameez Shalwar, Kurta, and bottoms Collection 2022. Furthermore, get ready for the most trendy and unique outfits collection for boys up to 60% off prices.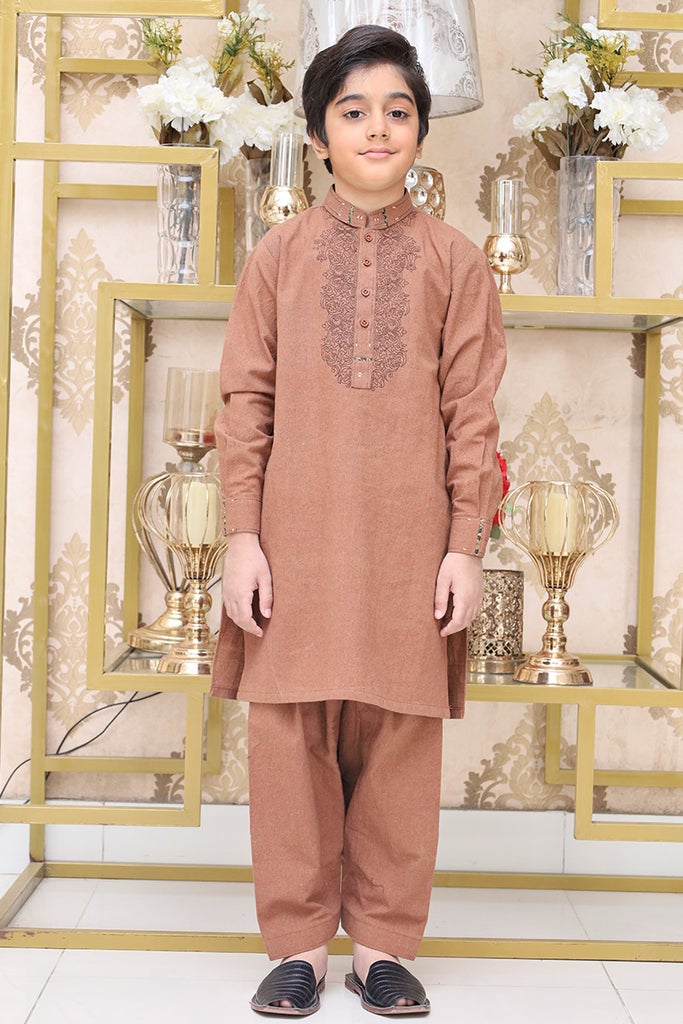 Printed Neckline Brown Color Khaddar Kameez Shalwar For Boys PKR:3395 PKR:2715 Only.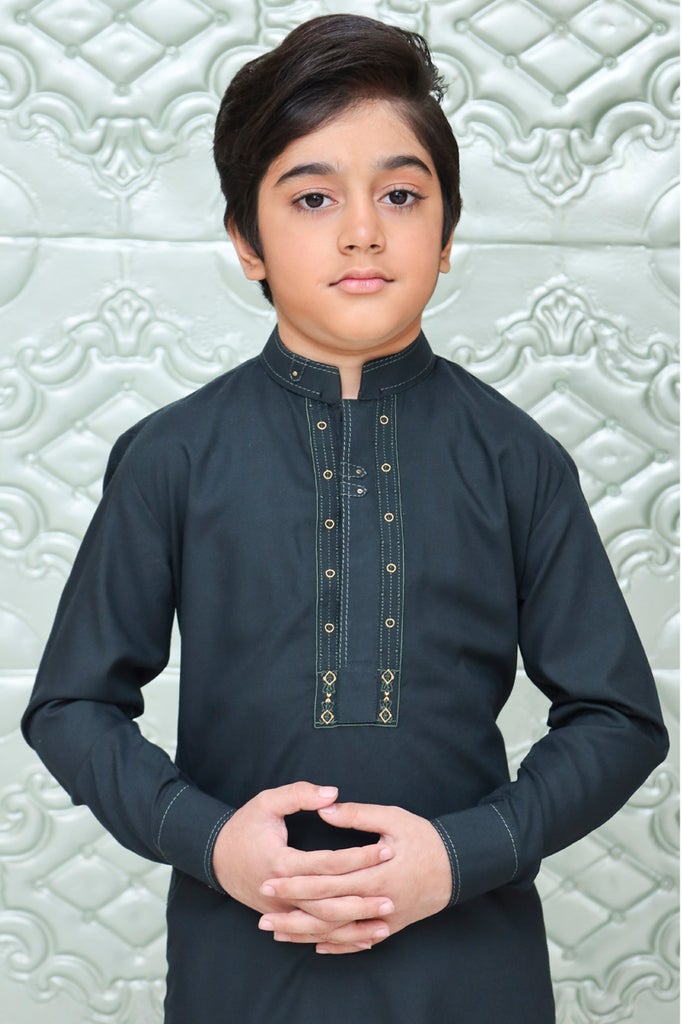 Dark Green Premium Fabric Kameez Shalwar for boys PKR:3495 PKR:2795 Only.
Boys Western Wear Collection
In the year 2022, it is the desire of the young generation to maintain their western clothes wardrobe. Therefore, saeed ajmal boys western wear clothing collection ready help full for them. Through these western outfits, your kids or teen boys can get a more stylish and classy look.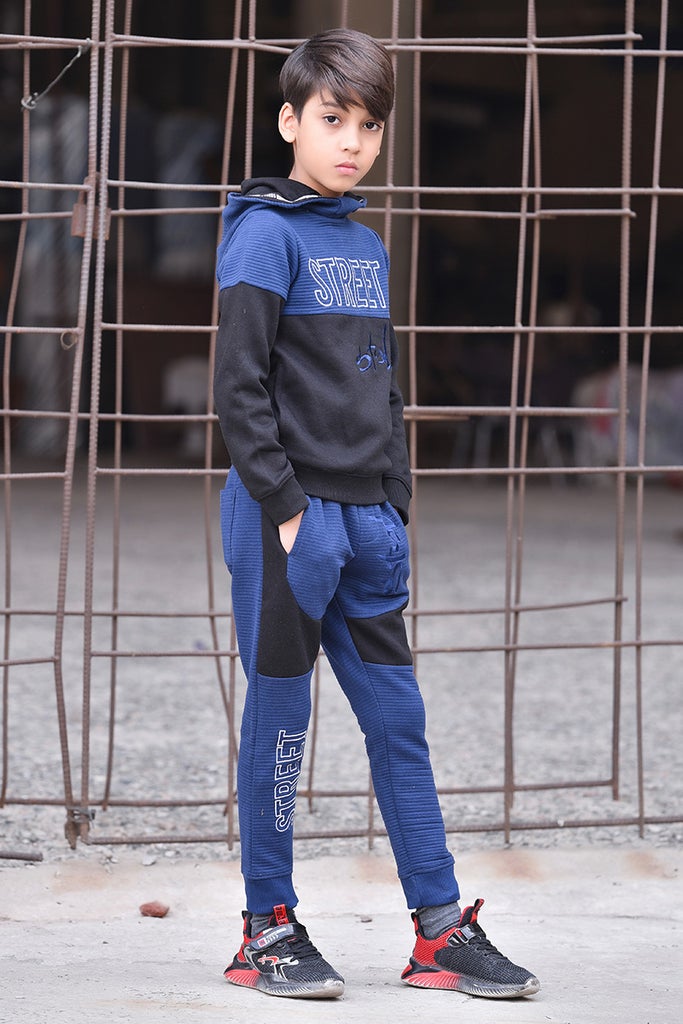 Stylish Kids Blue Color Tracksuit Hood And Trouser also available PKR:4990 PKR:3490.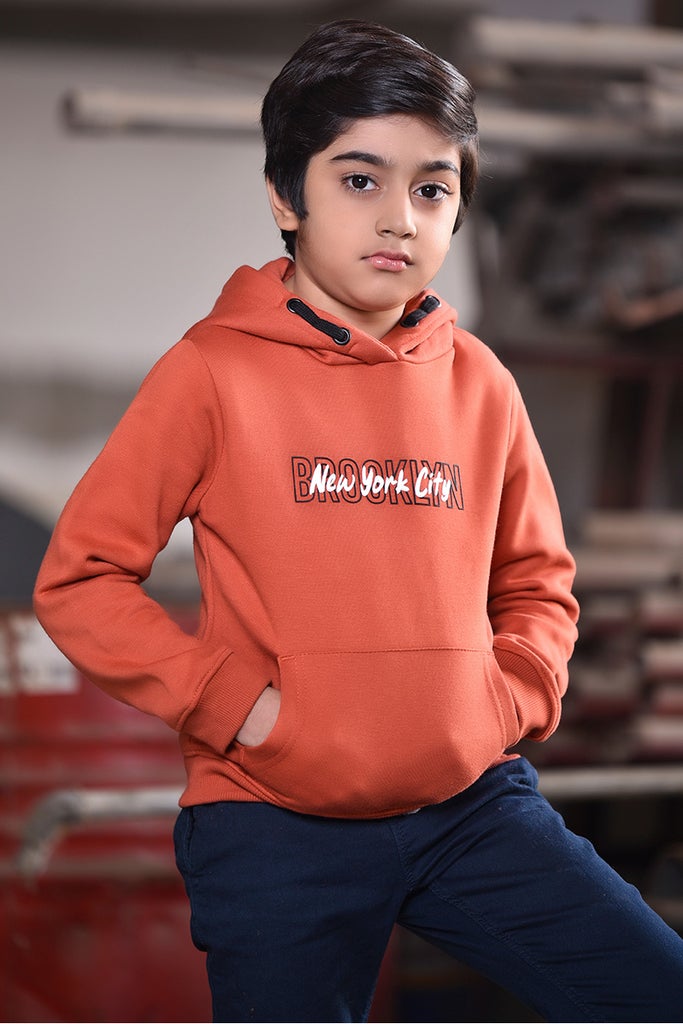 Kidswear orange color hoodies with an adjustable hood available now PKR:2095 PKR:1465 Only.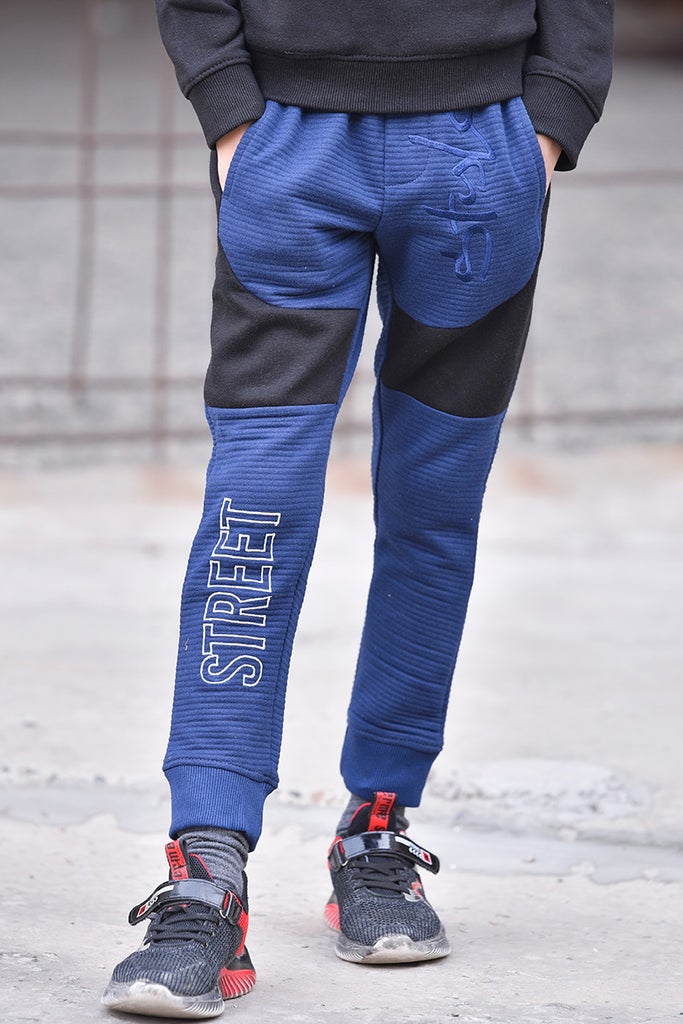 Casual Wear Trousers for kids wear available at sale price PKR:2295 PKR:1605 Only.
Following western dresses are available at Saeed Ajmal Brand Shop. Just scroll down this page and get updated collections for your kids. In western wear collections, you can get the following types of outfits.