Asim Jofa Velvet Collection 2023 For Women With Price
Going to share new Pakistani women's Asim Jofa Velvet Collection 2023 three-piece suits. In this latest velvet winter collection, you can easily find unique and perfect Asim Jofa Winter luxury suits. Asim Jofa is always famous for his royal and expensive outfits for women. Therefore, we are sharing the new Asim Jofa winter wear collection 2022-23 for women, containing gorgeous outfits for modern girls. Due to quality fabrics and new fabric designs this brand getting popularity rapidly throughout the whole world.
Asim Jofa clothing brand starts working in Pakistan in 2009 and served perfect outfits in the Pakistani fashion industry. We are always here to provide unique winter outfits for the upcoming furthermore, these Asim Jofa velvet dresses are best for the upcoming wedding season in Pakistan. These jofa dresses are best to wear in any function, talented artists work day and night to provide quality fabrics for women. These designers are especially famous for charmeuse silk.
Let's Buy Asim Jofa Velvet Collection 2023 Online
If you are looking best velvet 3-piece suit in an affordable price range. Then the problem is near to solve, we are going to provide the best luxury velvet dresses for the upcoming winter season of 2023. As we know it is very difficult for a person to find a favorite dress quickly. Therefore, we are here to help you to buy your favorite dresses according to your demand price.
All of these embroidered long and short shirts are available with new designs of shawls. Asim Jofa winter velvet outfits make your winter outfits perfect and up to date. Asim Jofa always famous for its new and stylish suits and most beautiful eye-catching colors in brilliant collections 2022 for All.
See More: So Kamal Luxury Winter Collection Shop Online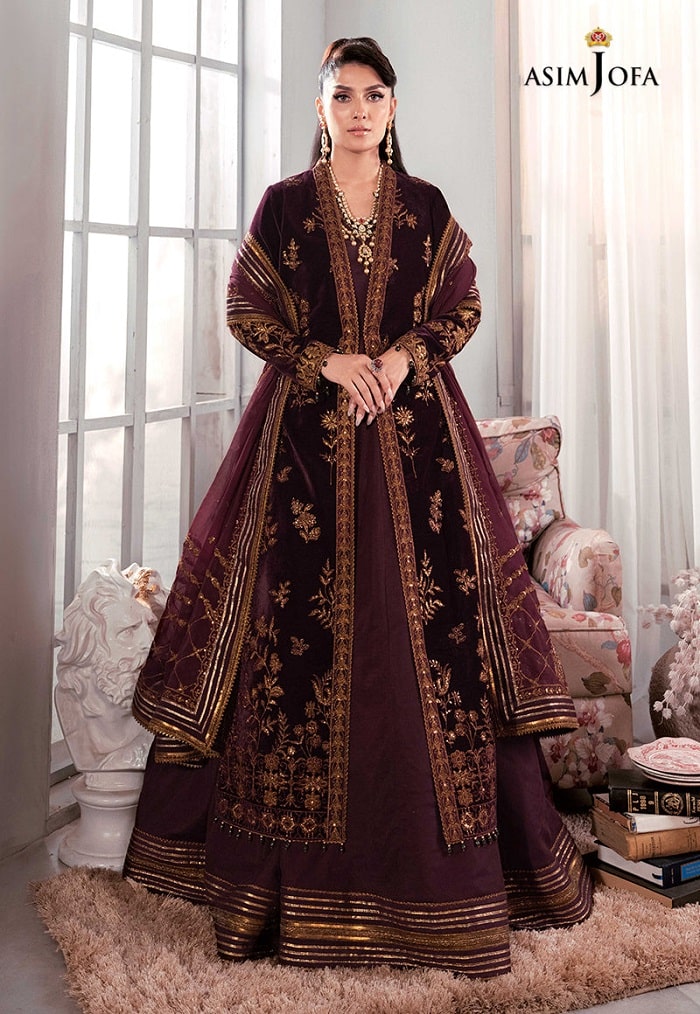 Unstitched velvet maroon luxury 3-piece suit for women PKR:12,750 only.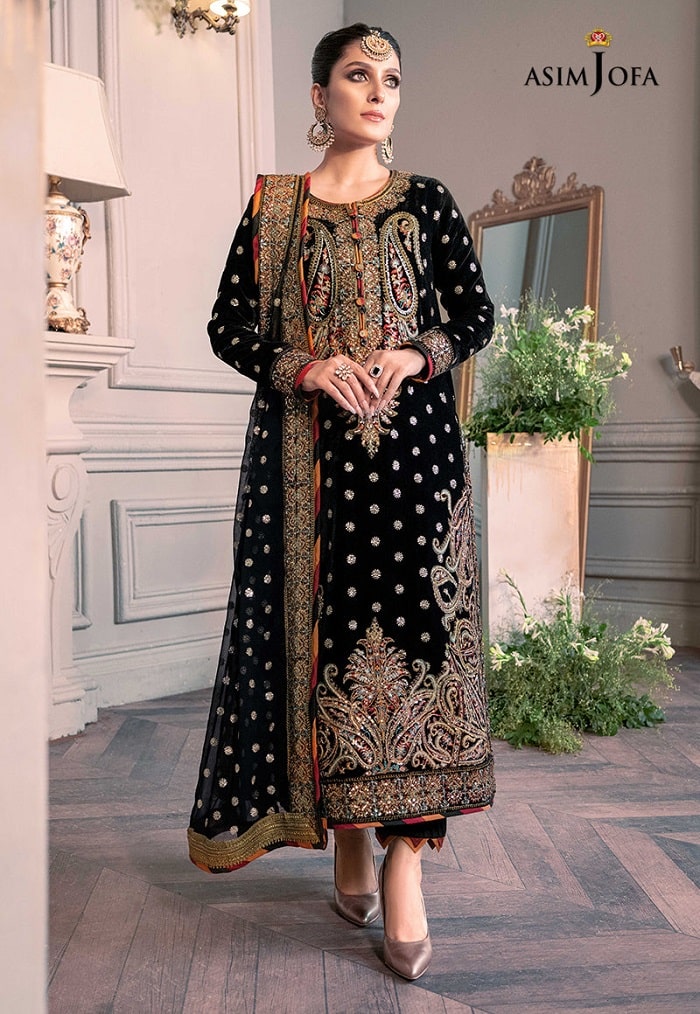 Get the perfect winter look by wearing this velvet black unstitched 3-piece suit PKR:12,550.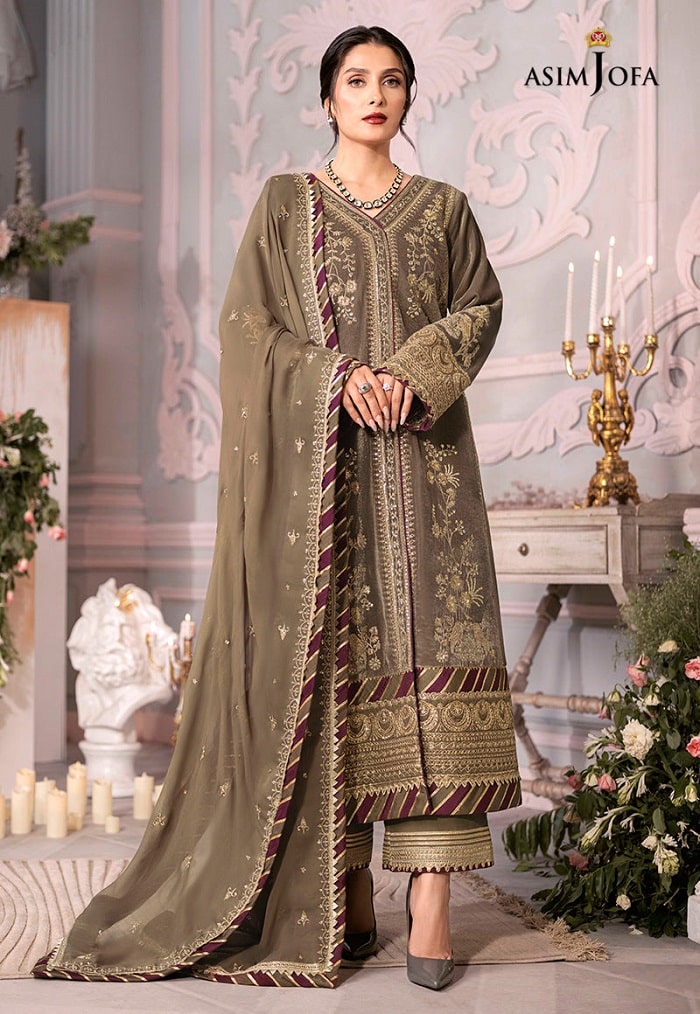 Olive green velvet unstitched 3piece suit for women PKR:12,650.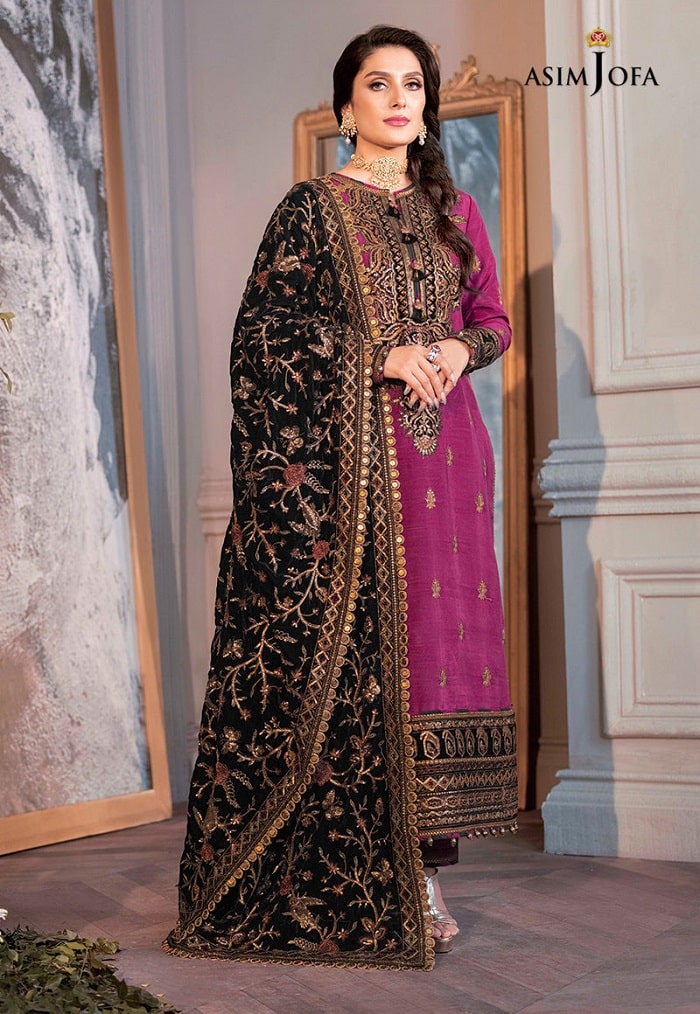 Raw silk magenta unstitched embroidered wedding wear suit PKR:12,950.
Let's enhance your winter look by wearing this asim jofa winter velvet blue color unstitched suit PKR:12,750.
Chiffon lilac unstitched 3piece suit PKR:12,550 only.
Velvet magenta unstitched embroidered 3-piece suit for women PKR:12,550 only.