Beechtree Eid lawn Collection 2022 Vol-II For Women
As we, all know Pakistani women are waiting for the beautiful Bari Eid lawn prints by the Beechtree. Leading fashion brand Beechtree unstitched Eid lawn collection volume-2 (Eid-Ul-Adha) launched in Pakistan. Now, you can say goodbye to the spring dresses for the summer season of 2022. Now, it is time to wear the new arrival of the Beechtree unstitched Eid-ul-Adha collection for women in 2022.
The unstitched lawn shirts and 3Piece suits contain beautiful lawn prints for women. Now the brand provides new lawn dresses for women in 2022. Furthermore, most women like to wear ready-to-wear and unstitched outfits for all special occasions.
New Arrival Beechtree Bari Eid collection for Ladies 2022
In addition, Beechtree volume-2 for women shop online in 2022. Here in this post wear are talking about the most successful fashion designer house, which has brought an extravagant way of life through this new arrival for women.
Furthermore, all of these beautiful EId-ul-Adha lawn prints are specially made for this upcoming summer season'22. In this lawn collection, you can find one-piece, two-piece and 3piece suits for ladies made for special occasions. This is the best collection for young trendy girls to wear unstitched trendy kurtas that are best for young girls.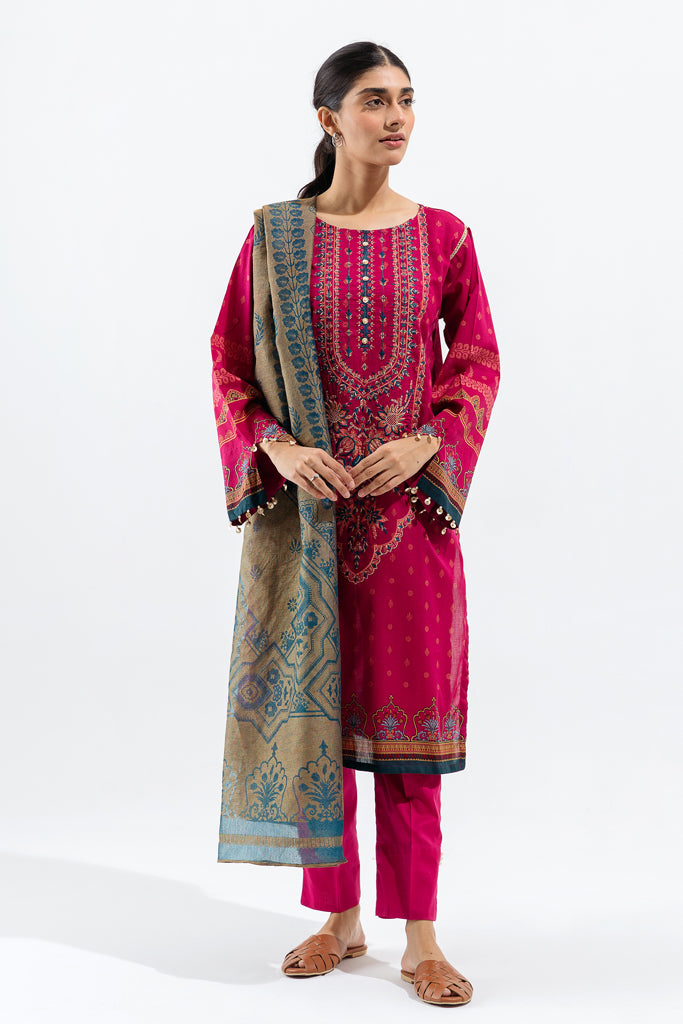 Stylish pink color embroidered 3piece bari eid suit available for PKR:4,690 only.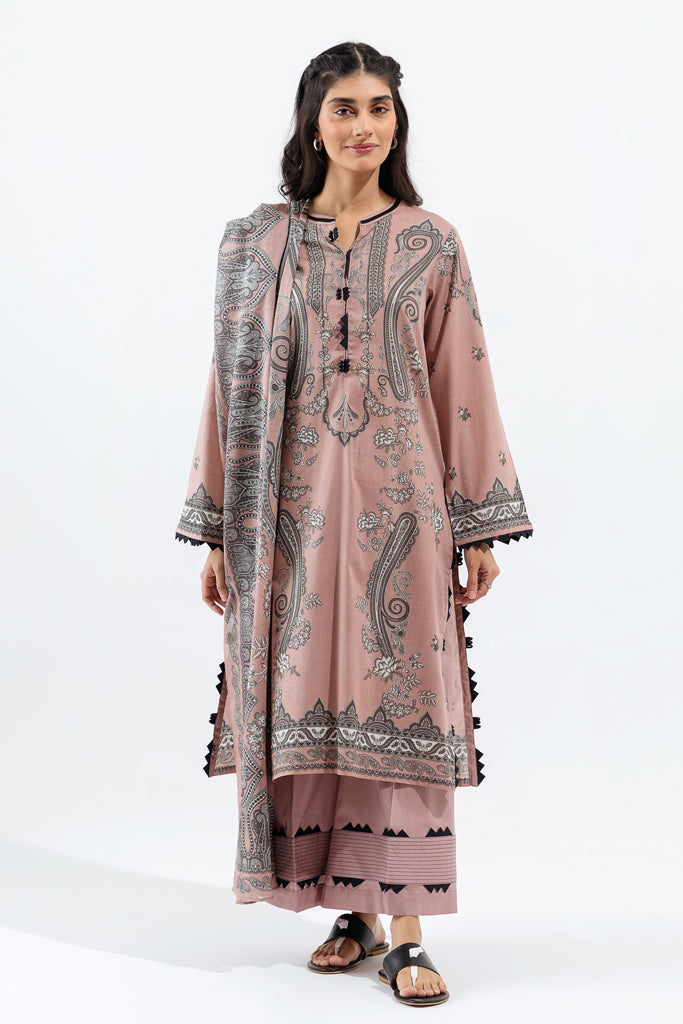 Printed 3Pc peach color suit for festive wear PKR:3,650 only.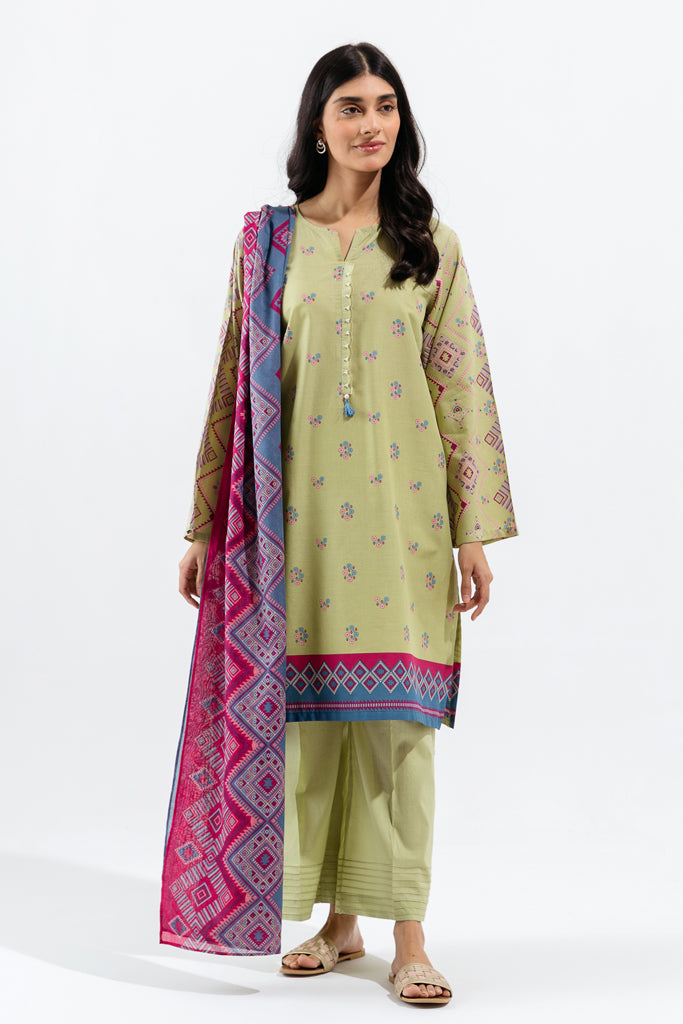 Festive wear green color bloom printed 3piece suit PKR:3,250 only.
Beautiful purple color fuchsia fusion embroidered 3pc suit PKR:4,050 only.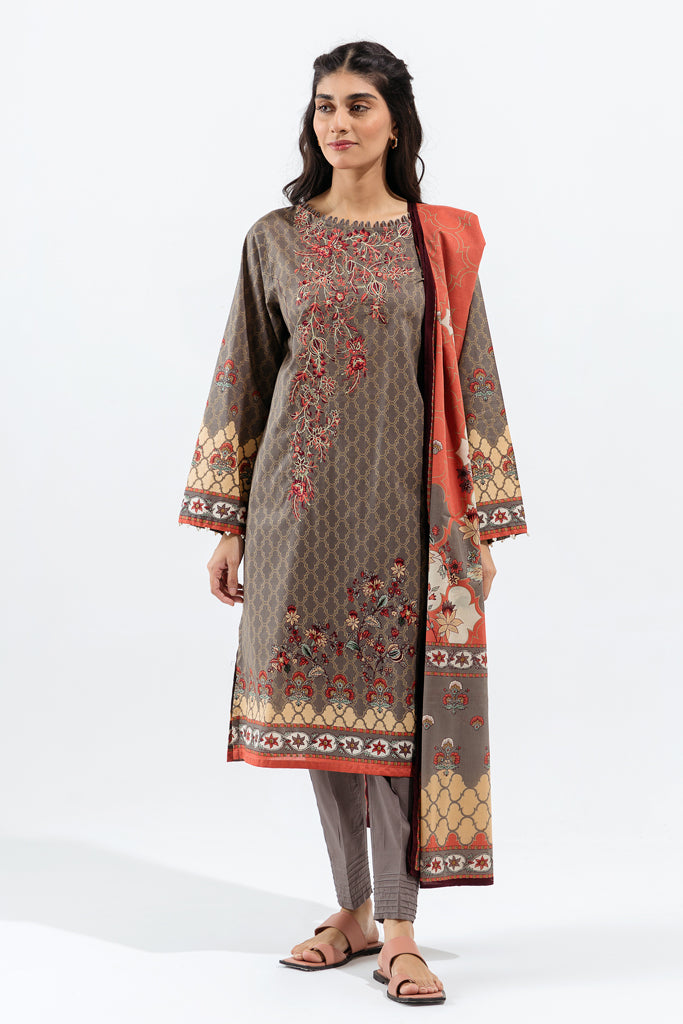 Grey color embroidered lawn three pieces un-stitch suit PKR:4,050 only.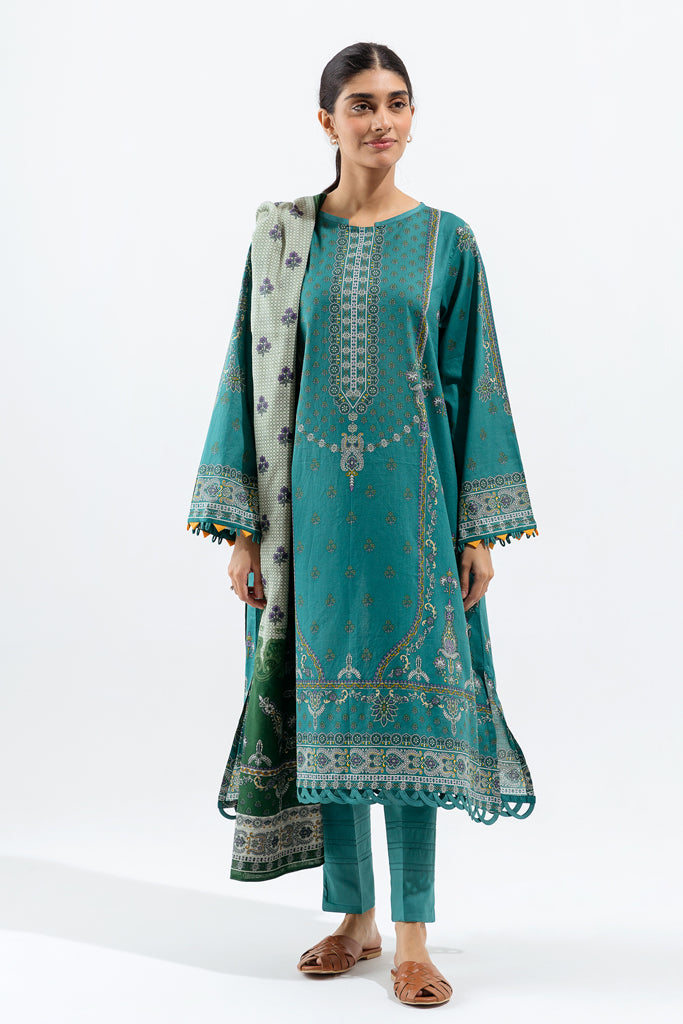 Teal haze printed 3pc suit PKR:3,650.
Girls let's get the charming eid-ul-azha look by wearing this beige color shirt and dupatta for PKR:2,550 only.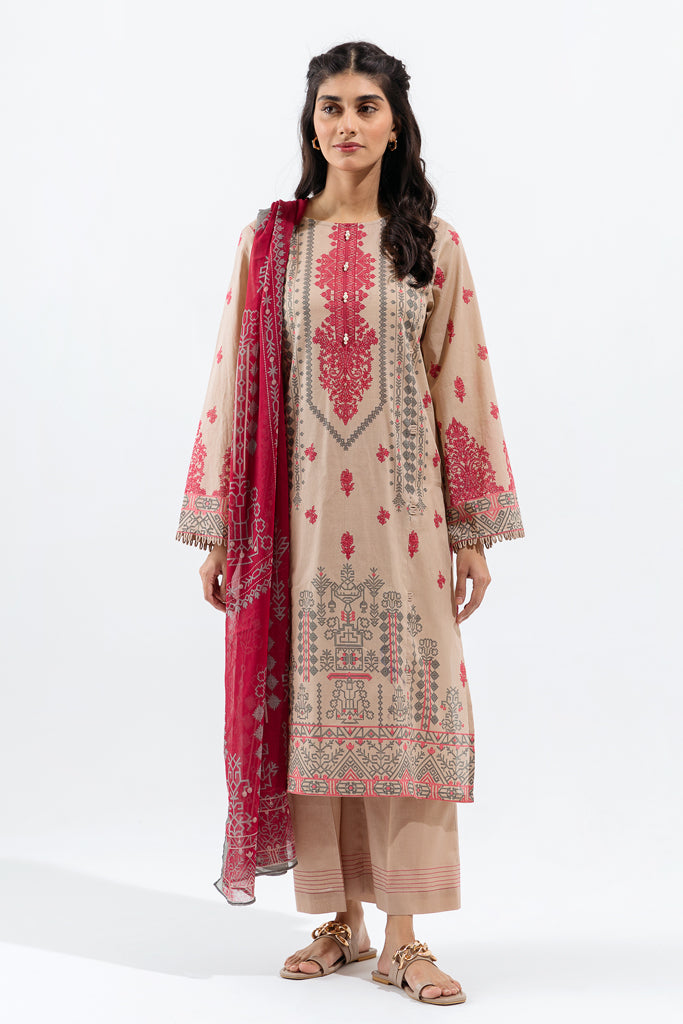 Dusky beige color printed 2pc suit PKR:2,550 only.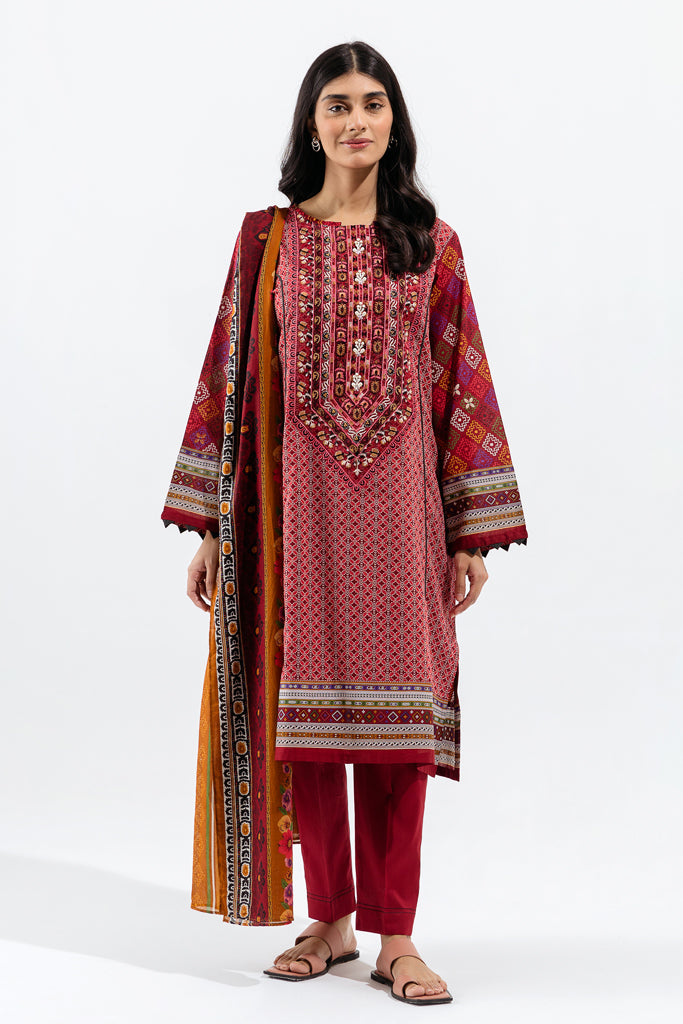 Get an attractive eid look with this red color embroidered 2p unstitched suit PKR:2,950 only.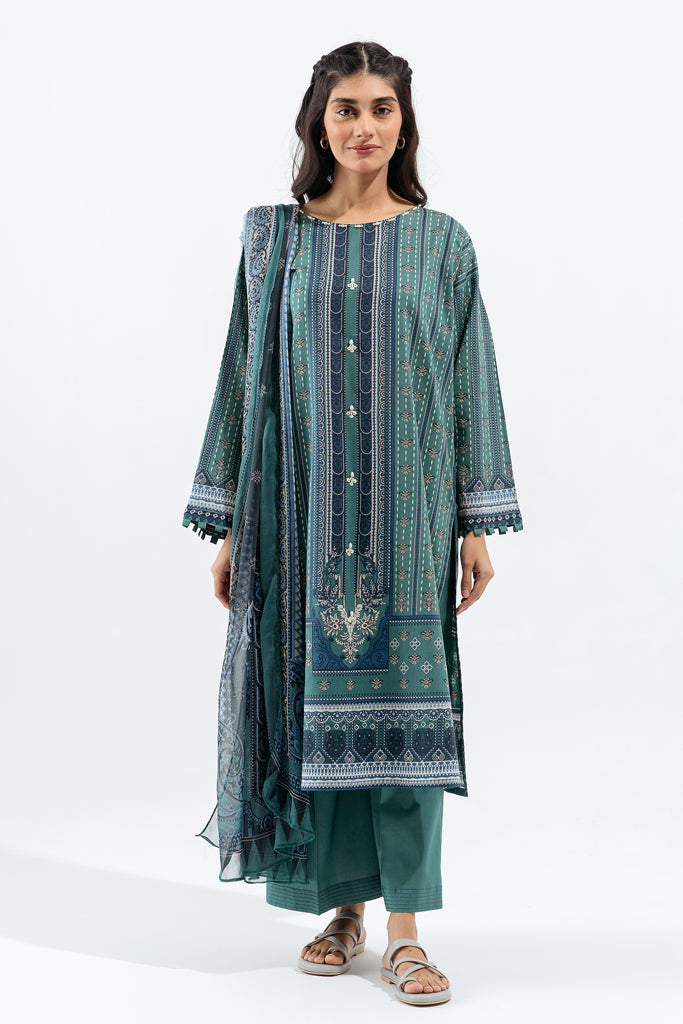 Printed Two Piece Unstitched Suit PKR:2,550 only.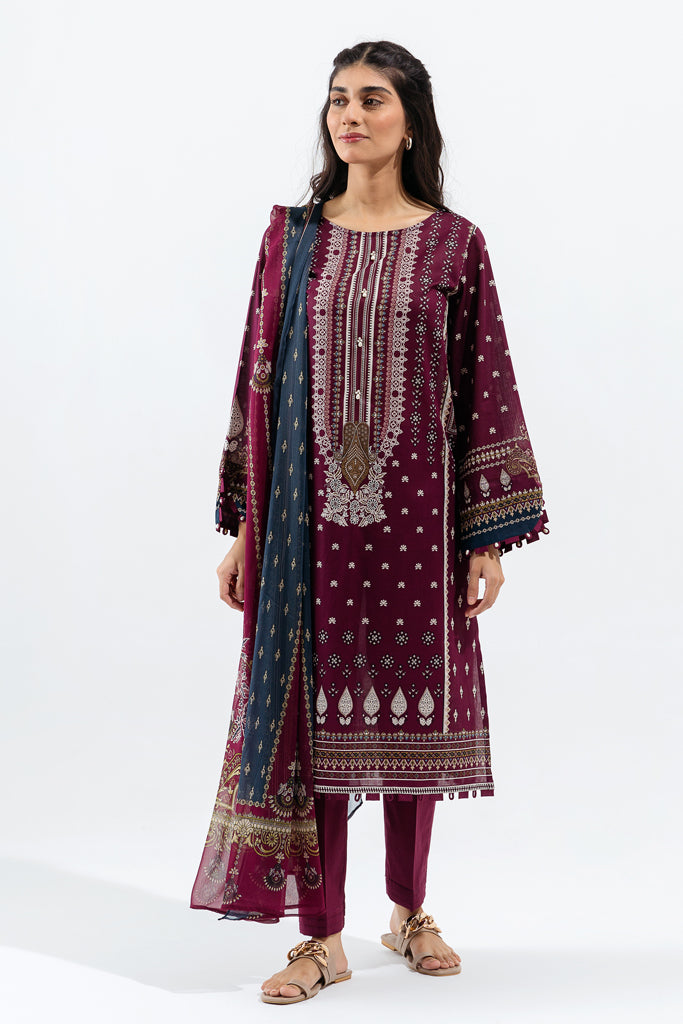 Elegant Plum printed 2p suit PKR:2,550 only.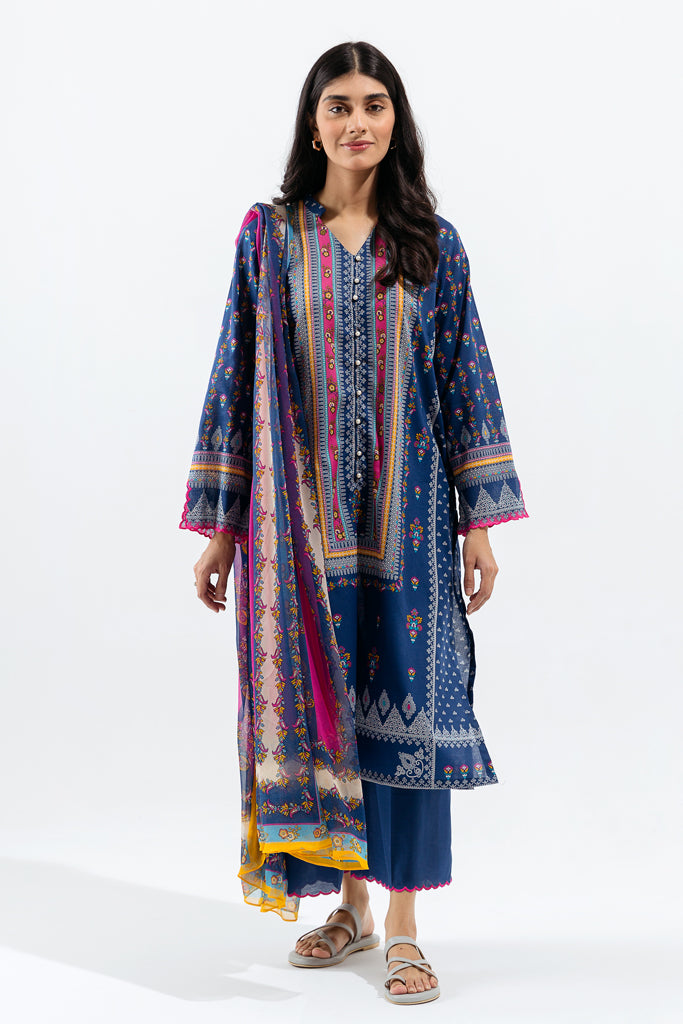 Aurora gypsy printed two-piece suit PKR:2,550 only.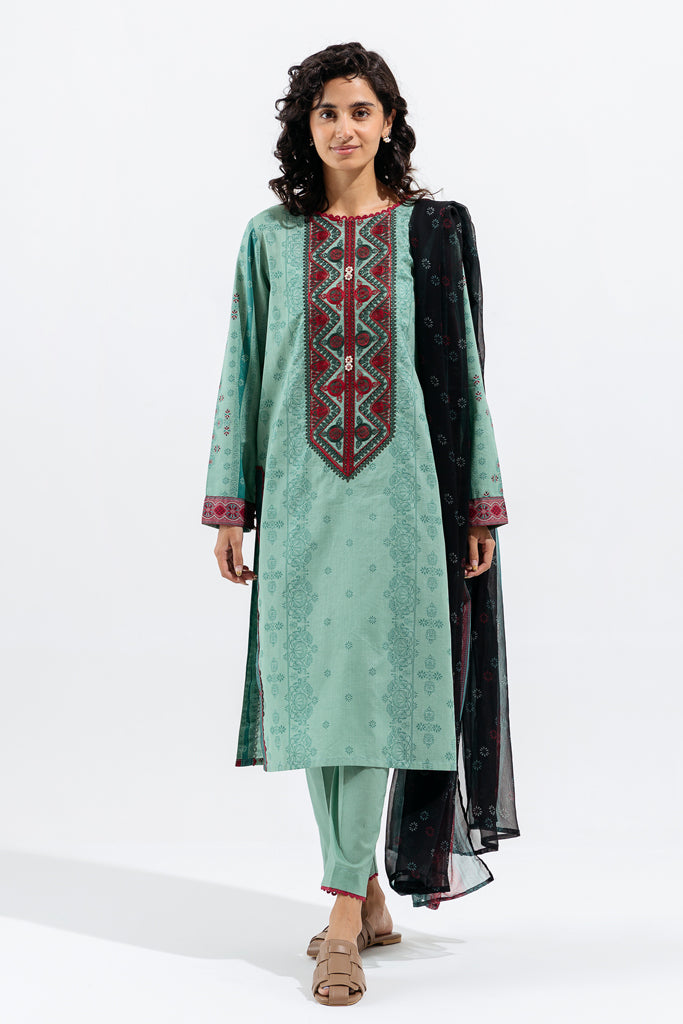 Unstitched Green Embroidered Lawn Suit PKR:3,950.
Latest Beechtree Lawn Unstitched Shirts Vol-2 for Women
All of these Beechtree lawn shirts are very outstanding launched by leading fashion brands in Pakistan. In addition, you can find a perfect spring-summer unstitched Eid-ul-Adha lawn prêt suit with is affordable price range. All of these lawn shirts are create with the latest trends and according to people's demand in the fashion market.
In these modern outfits for summer wear, you can find beautiful eye-catching prints and patterns for women. Beechtree lawn unstitched volume-2 containing multi-combination of western and eastern prints for women. All these lawn dresses were decorate with unique and amazing work with high fashion trends in Pakistan.