Junaid Jamshed Sale 2023 Mid-Summer Upto 50% Off
J. Junaid Jamshed is a leading clothing brand in Pakistan, always working for its valued customers. New arrival J. Junaid Jamshed mid-summer Sale 2023 contains 2PC & 3PC unstitched and ready-to-wear dresses at the sale price. If you are looking at what's on sale on the Junaid Jamshed brand then scroll down this page and get new sale summer Gala offers by J. Jamshed sale starts from 12th August 2023.
Here you can find newly launched J. Junaid Jamshed mid-summer lawn shirts and un-stitched 3PC suits for women. furthermore, get the upcoming winter wear collection 2023 by J.
Junaid Jamshed Unstitched Lawn shirts Summer Gala Sale 2023
Girls bookmark this webpage to get regular updates of J.J sales and all leading sales offer in 2023 on the new arrival of summer & winter collections for women, gents, and kidswear.
Here in this paragraph, we are going to share the new arrival un-stitched J. Jamshed lawn 2-3 piece shirts collection for women. Furthermore, all of these lawn shirts contain new prints and styles. Normally a 3 piece suit containing a basic lawn shirt with chiffon dupatta and plain shalwar.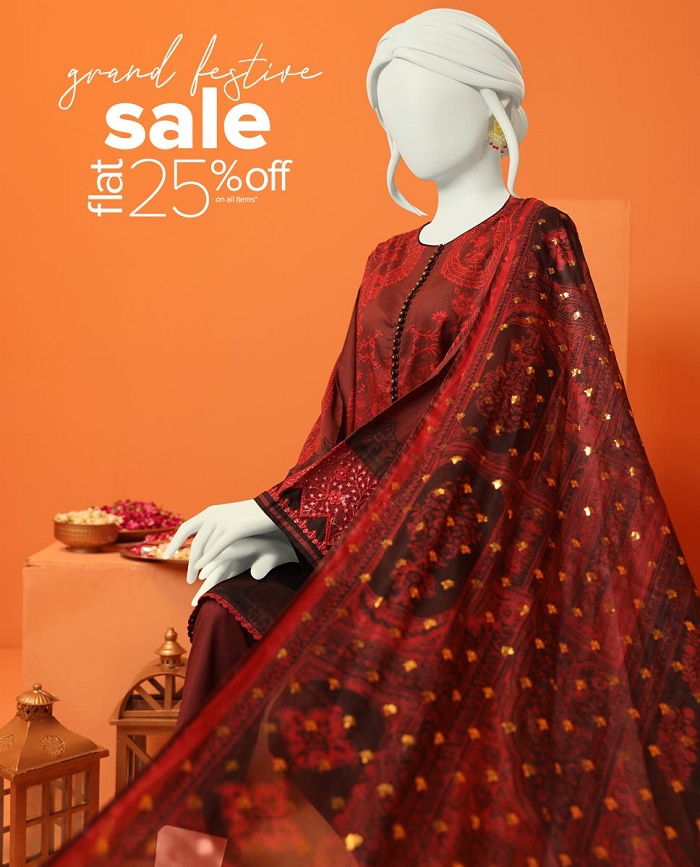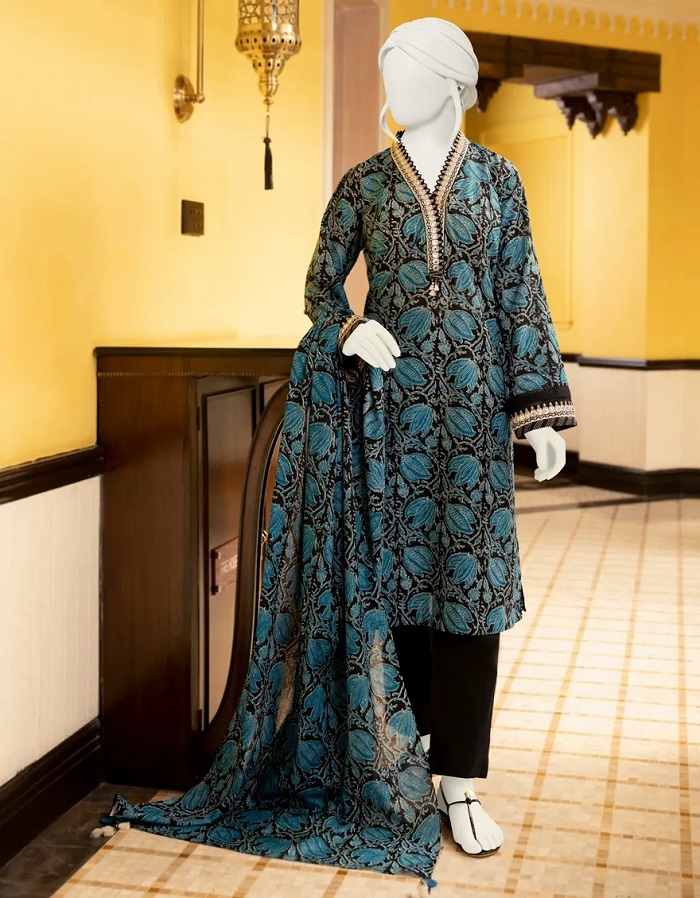 Embroidered two piece printed lawn shirt and dupatta PKR:2,690 only.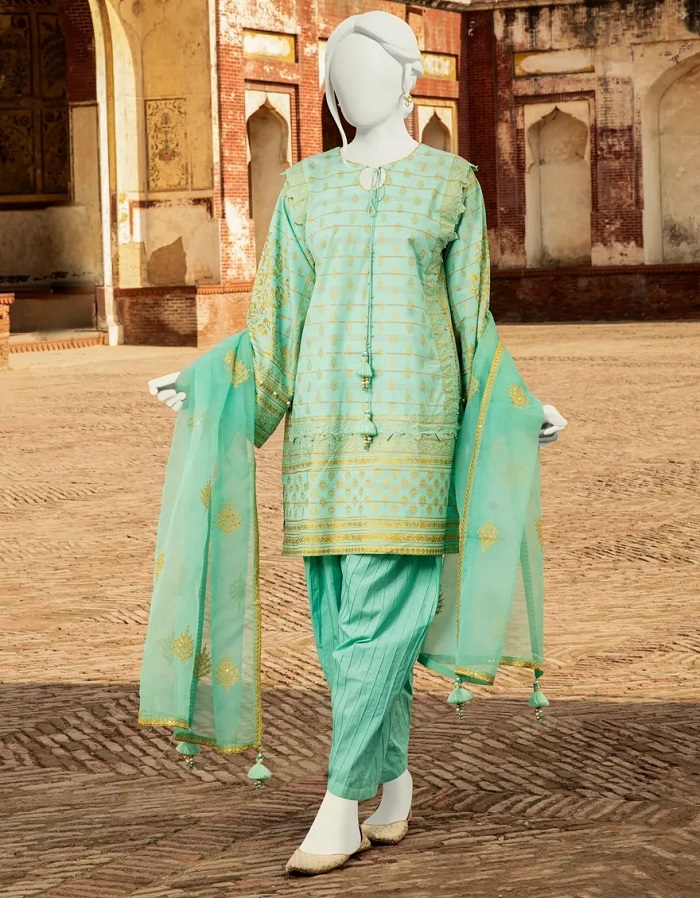 Embroidered 3piece turquoise color unstitched lawn suit PKR:5,990.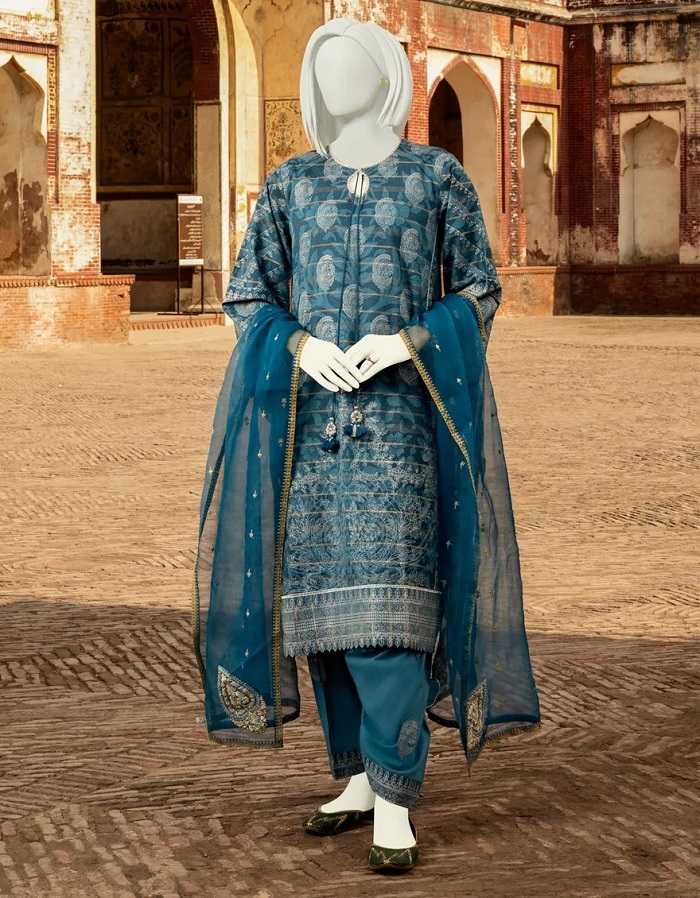 Stylish blue color embroidered lawn un-stitch suit for women PKR:5,990.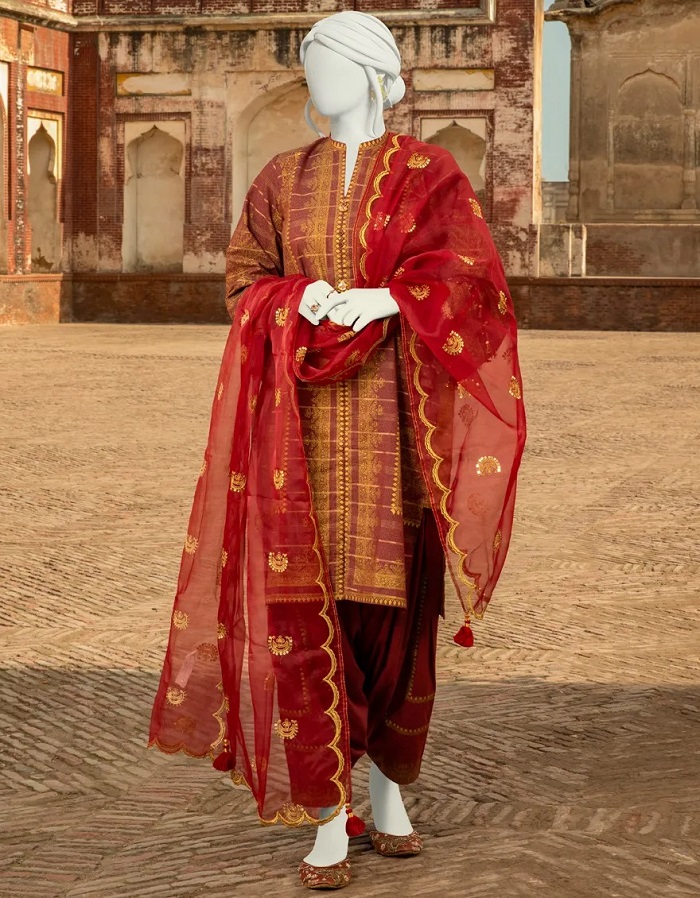 Let's get best ever summer look by wearing this maroon color embroidered 3piece suit available for PKR:5,990 only.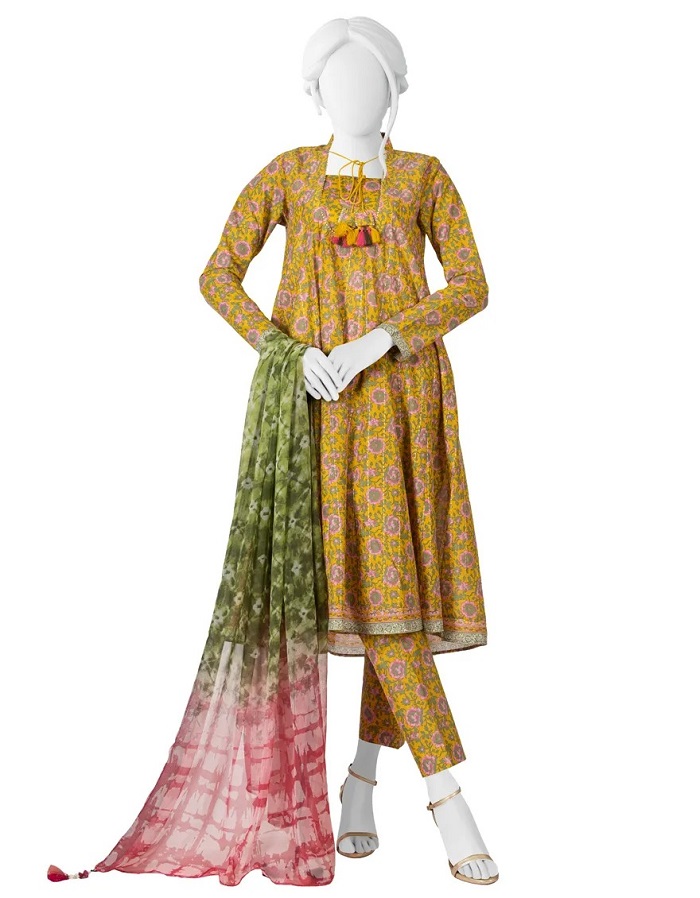 Mustard embroidered suit PKR:3,990.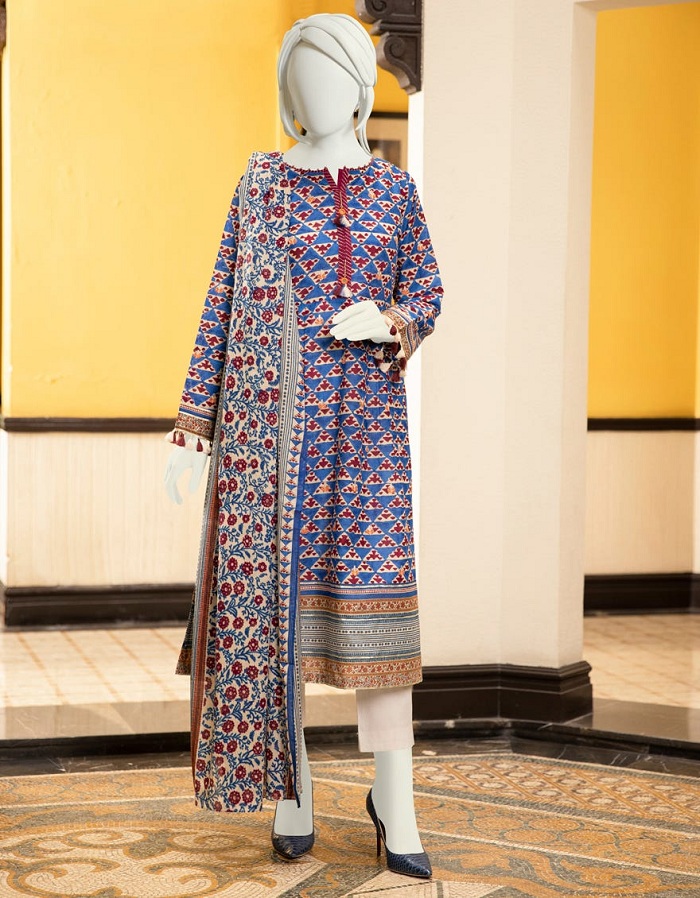 J. embroidered 2-piece multi-color lawn shirt and dupatta PKR:2,690 only.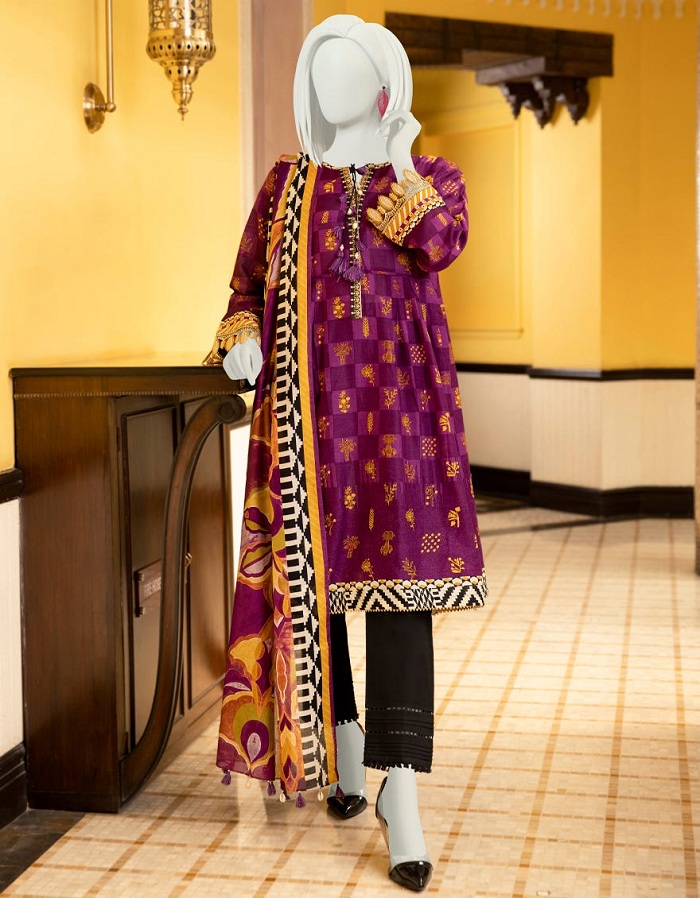 Printed embroidered purple color lawn shirt and black trouser PKR:2,690 only.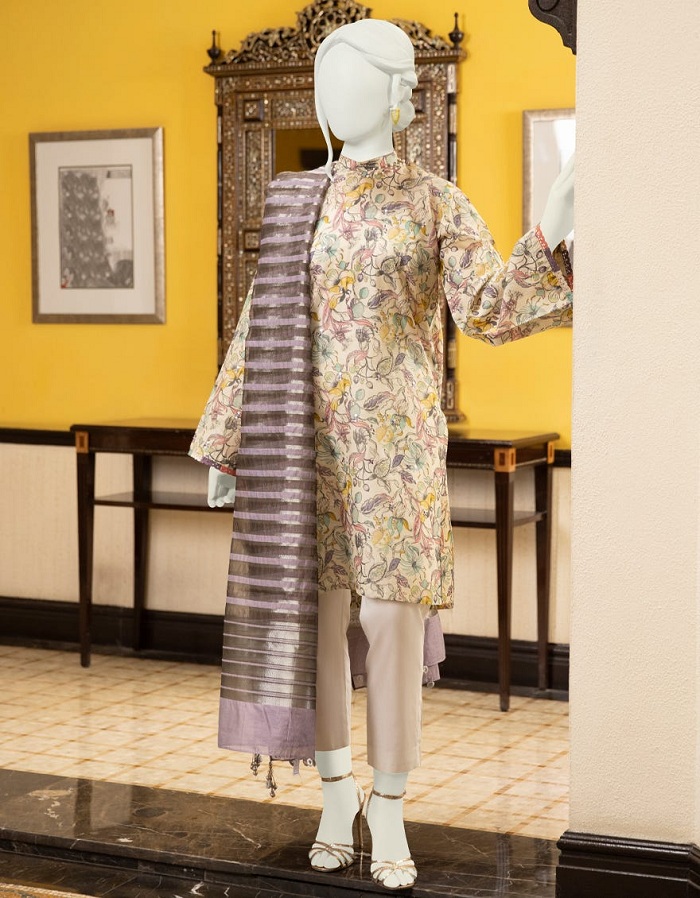 Junaid Jamshed embroidered a two-piece lawn suit PKR:3,790 only.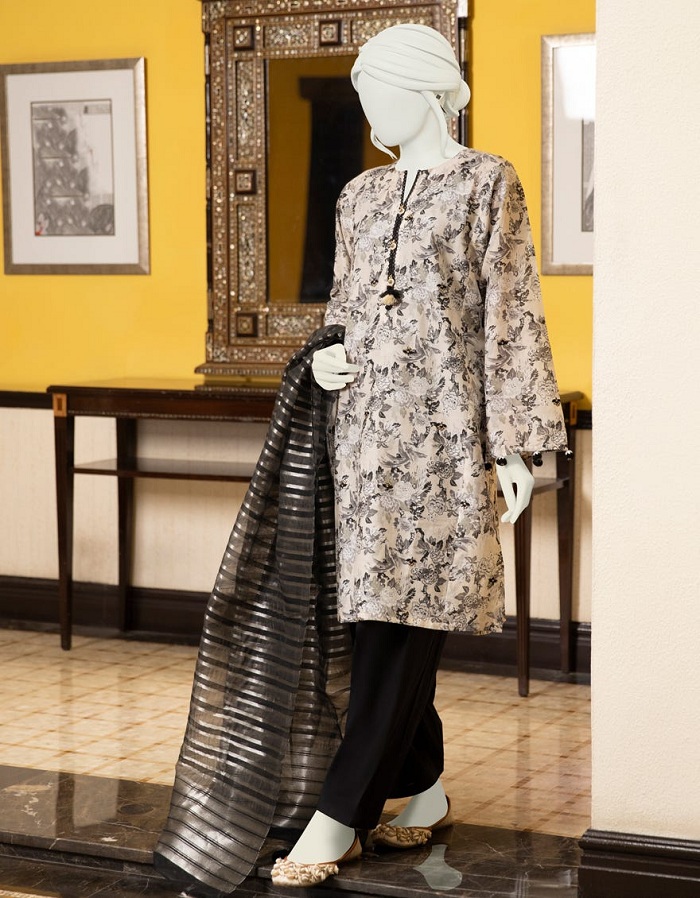 A beautiful grey color lawn summer wear embroidered 2piece suit PKR:3,790 only.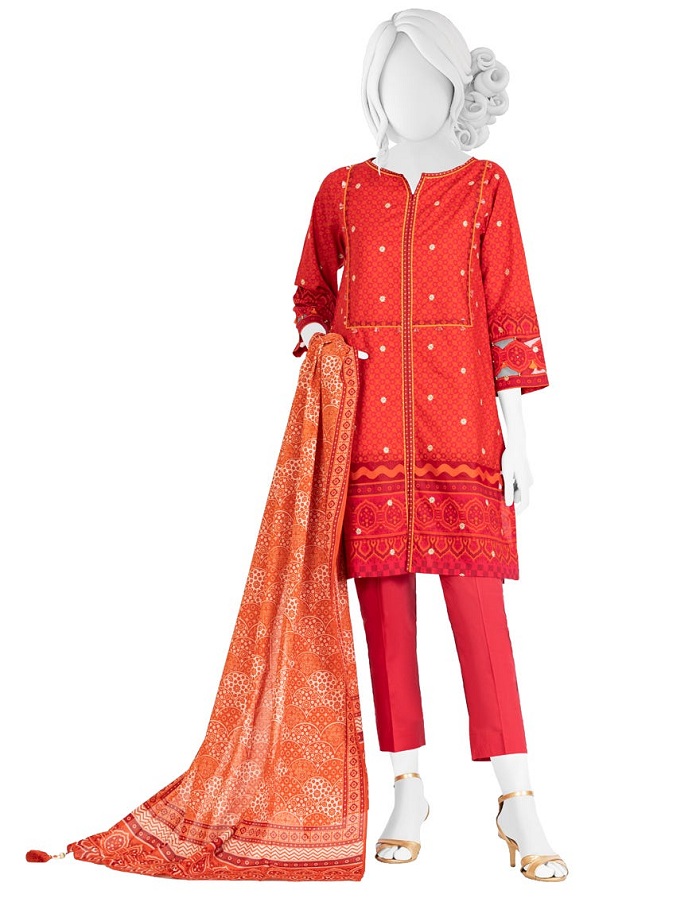 Stylish ajrak style red-orange color embroidered lawn shirt and dupatta PKR:3,990.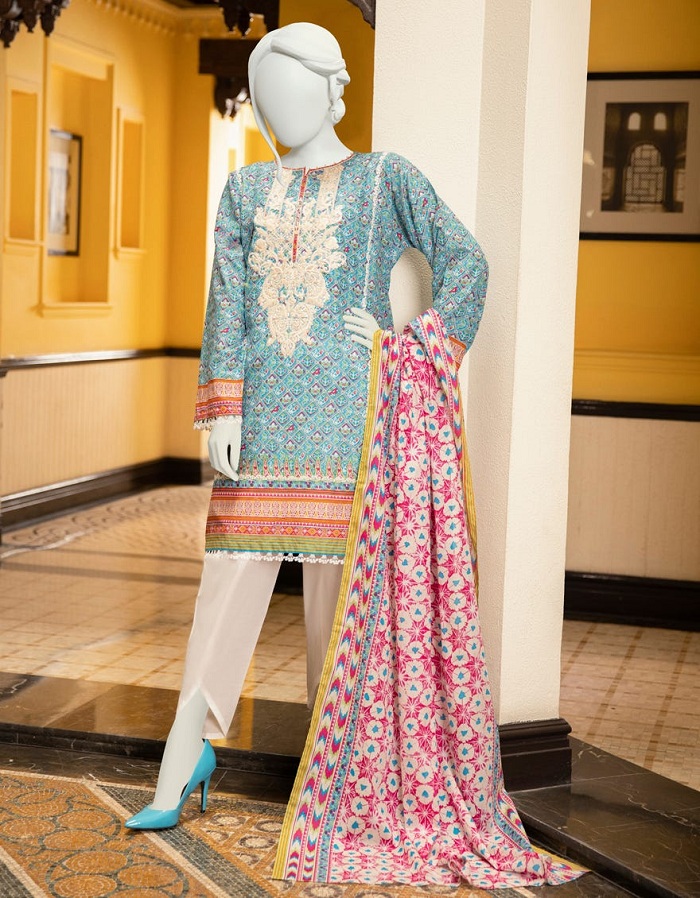 Let's get a beautiful summer look with this pink & blue color unstitched 2piece suit PKR:2,690 only.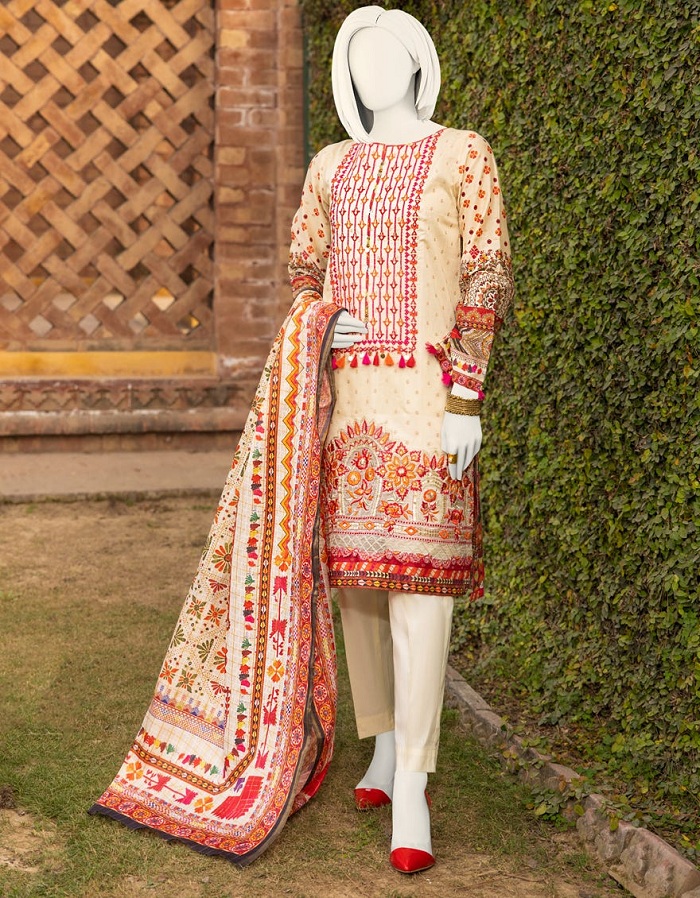 Off White 3 Piece Unstitched 3 Piece Embroidered Suit PKR:6,490 Only.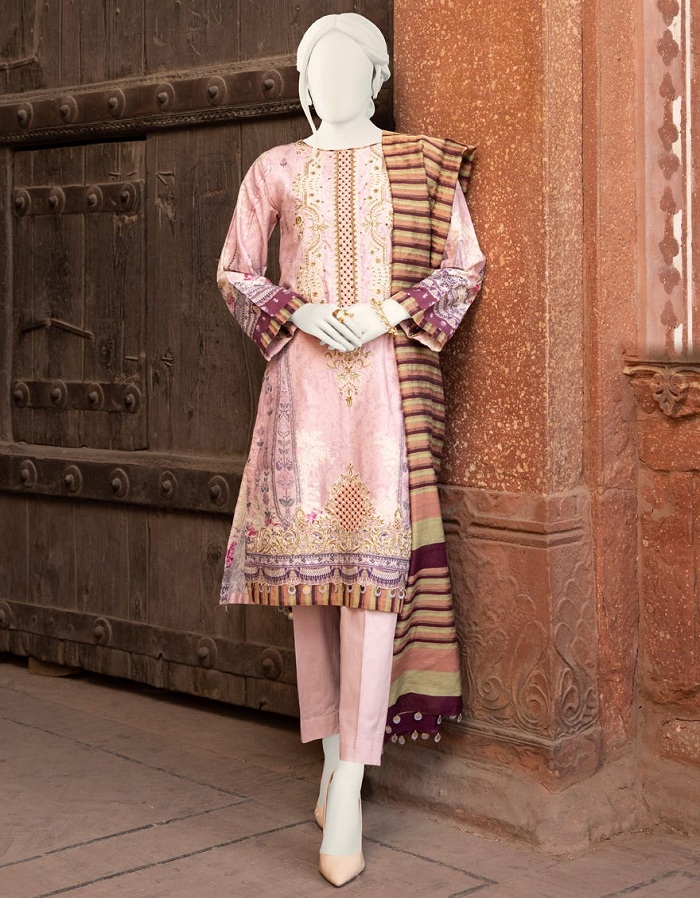 Beautiful pink color cambric fabric embroidered 3 piece suit PKR:5,390.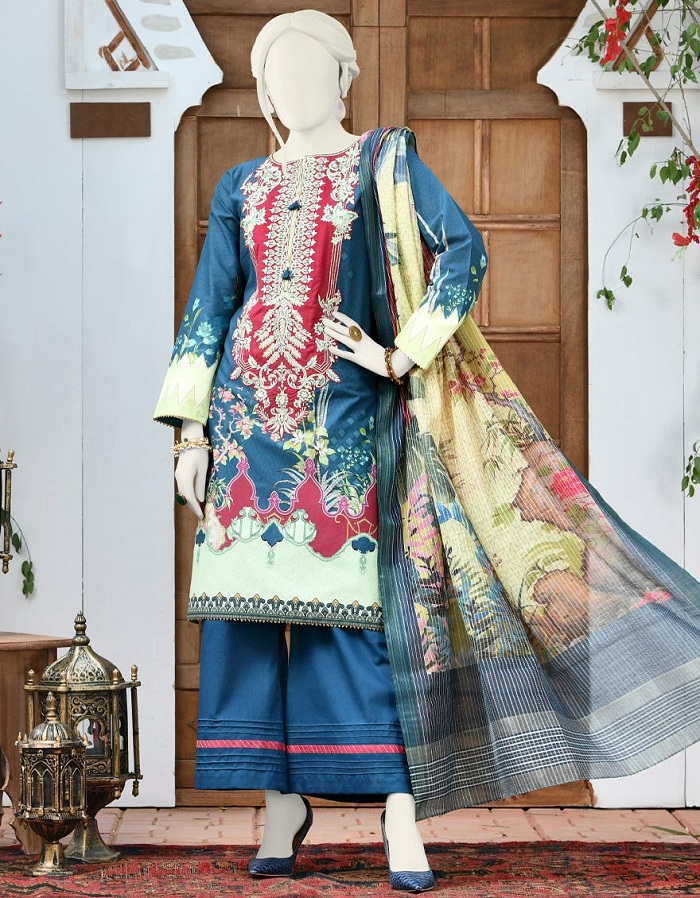 Multicolor embroidered stylish 3-piece suit for ladies PKR:5,490.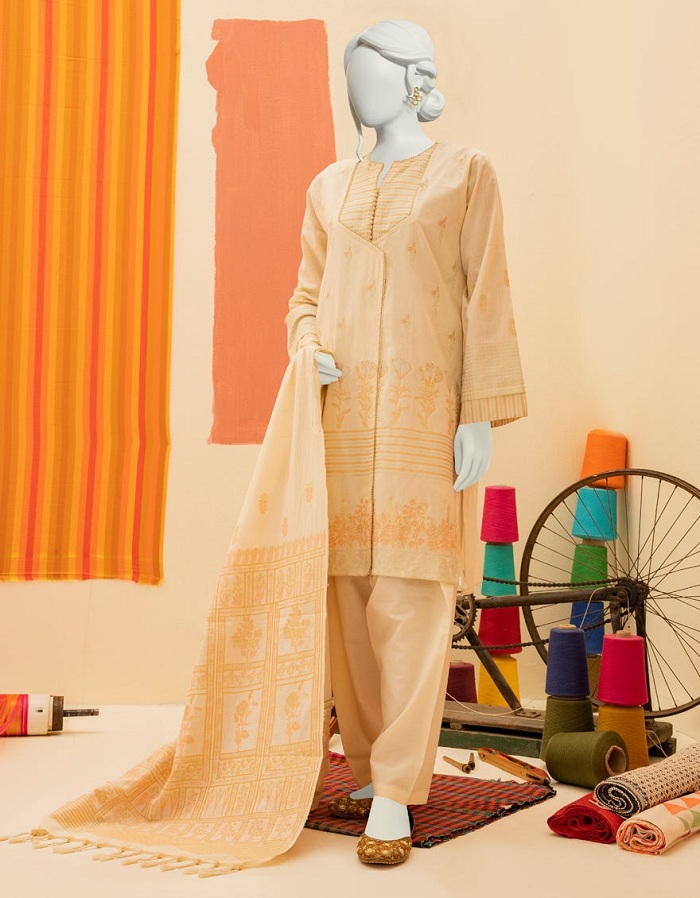 J. brand mid-summer sale off-white color unstitched 3 piece suit PKR:6,590.
Blue color 3 piece luxury un-stitch suit for ladies PKR:5,990.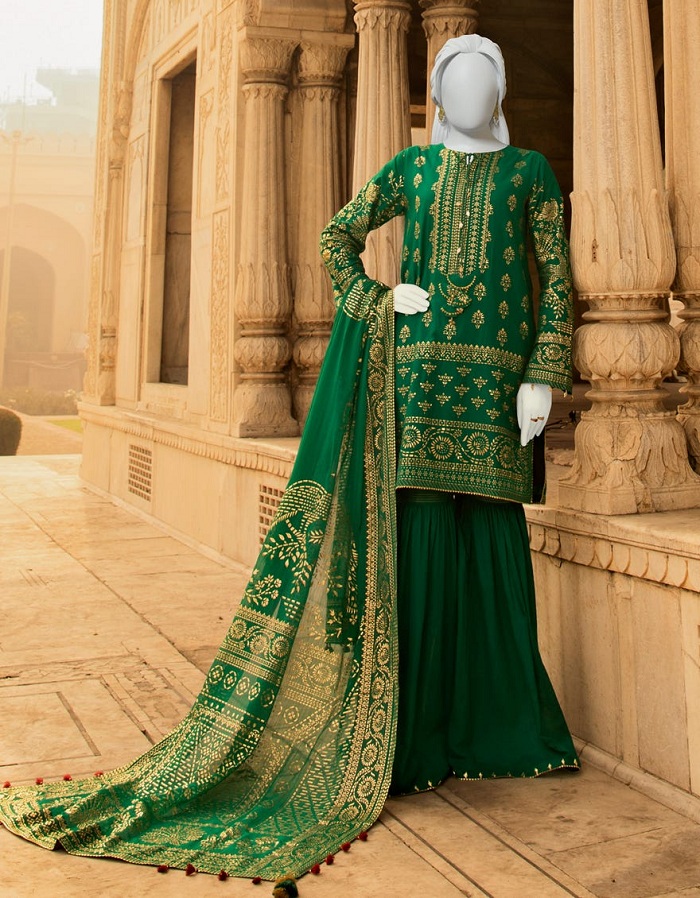 J. Lawn 3Piece Green color trendy suit for ladies PKR:6,490 only.
J. Junaid Jamshed Ready to wear 3PC Suits Mid-Summer & Summer Clearance Sale 2023
All of these ready-to-wear 3-piece lawn midsummer collections in 2023 contain new prints for women. As we can see that as compared to last year, this time brand provides more traditional collections for its customers. Or J. this year provide big sales offer for their regular customers. In addition, the normal price of all previous lawn collections by J.Jamshed provides them with huge profits.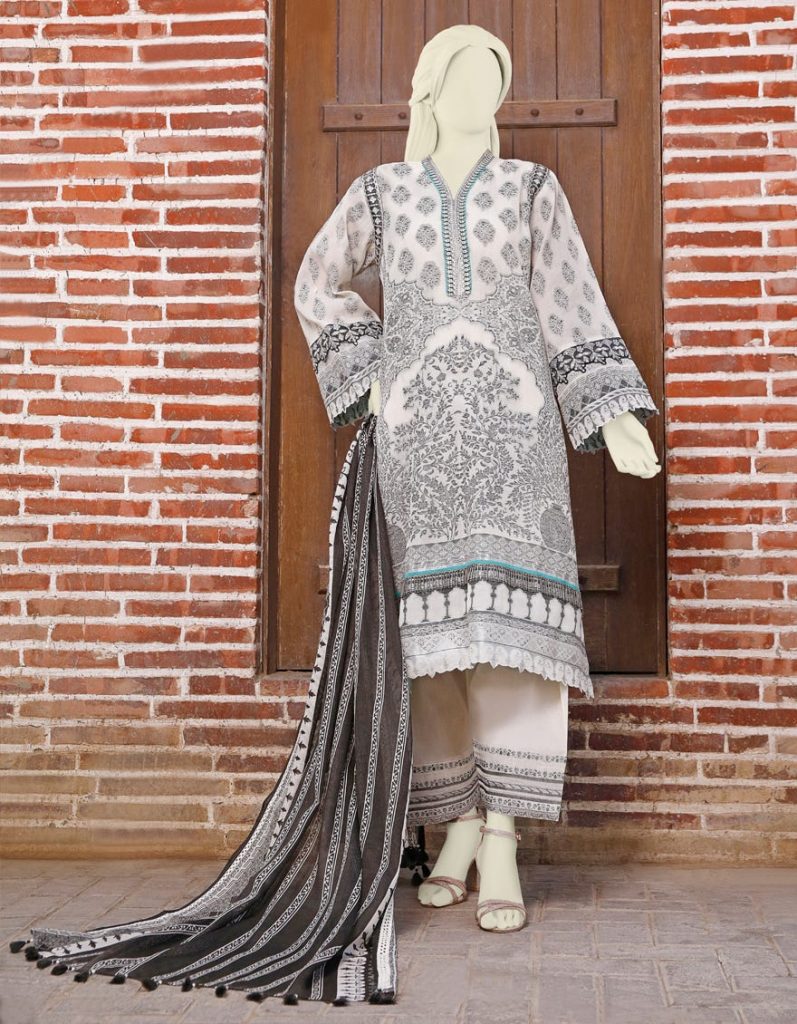 Junaid Jamshed 2023 Collections Details
As we know that every year J. provides new look outfits from summer to winter season 2023. This collection always contains traditional fashion and new styles for casual and occasional wear. Above mention unstitched to the stitched collection provides a fully embellished and new style Kurtis for a new look. Following are the latest summer lawn collection by J. Junaid Jamshed 2023.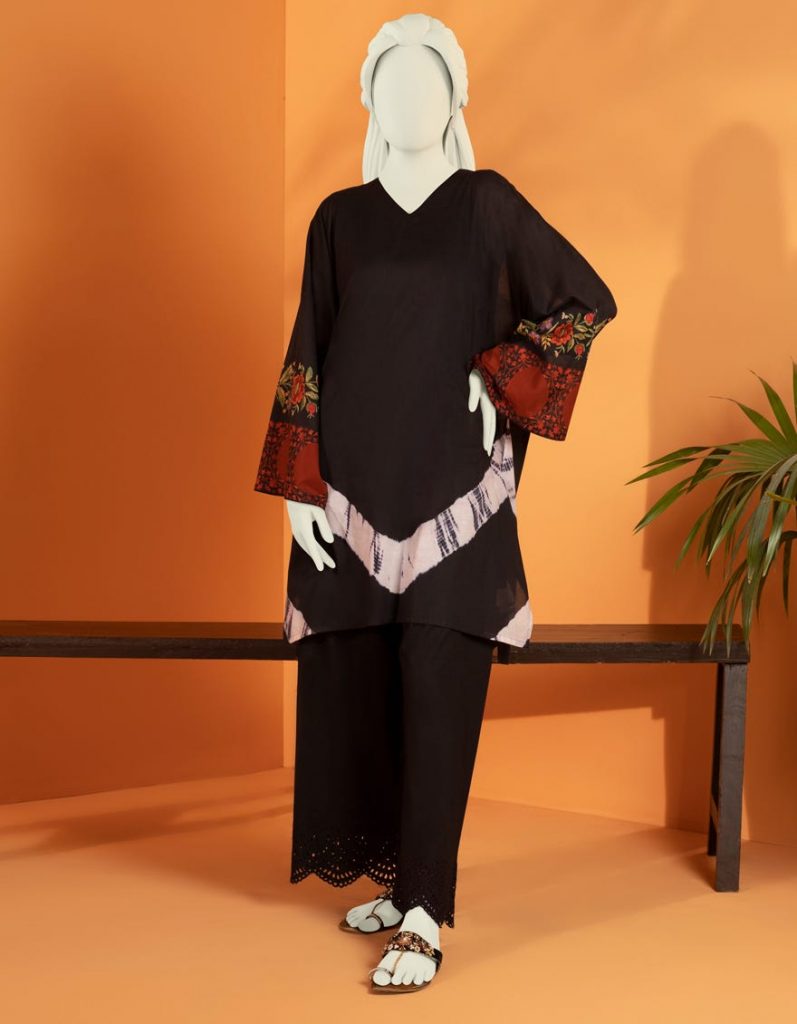 About Junaid Jamshed Clothing Brand:
J. clothing brand was established in 2002, this brand comes with a unique philosophy of cultural heritage and makes shalwar kameez. Later popular with J. wears, and soon become one of the famous clothing labels in south East Asia. Here is the J. official website link or Facebook page link.