Elan Winter Collection 2023 Unstitched for Women
Elan is a famous clothing brand in Pakistan, that is always present in the fashion market with unique dresses. This brand is a top number that always provides creative winter outfits for women. The Elan Winter Collection 2023 unstitched dresses for women are available at an affordable price range.
Furthermore, this unstitched winter collection is indispensable for those who will settle for nothing less. The international quality Elan winter unstitched collection contains standard quality in an affordable price range. Scroll down this page and get ready for the new year-wide range of Solstice Queen Elan collection 2023.
Elan Winter Unstitched Collection 2023
For anyone who has not yet bought Elan winter silk, the unstitched dress is the best chance for all to shop online for Elan winter dresses. Stylostreet.com is the fashion magazine website that always presents leading clothing brands' winter new arrival collections in 2023.
A sumptuous deep kohl velvet serves as the canvas for 'Rhea'. With embroidered gorgeous silk dupatta. Add a unique style of winter outfits with the Elan brand, this dress is available at PKR:14950 only.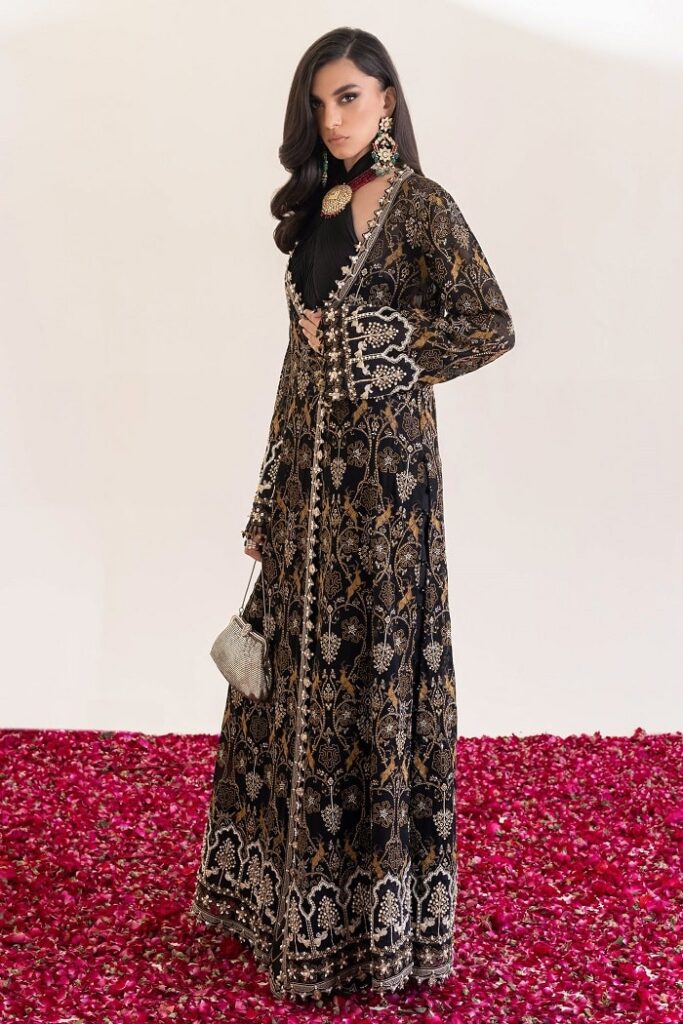 Embroidered formal and wedding wear black color suit PKR:17,450 only.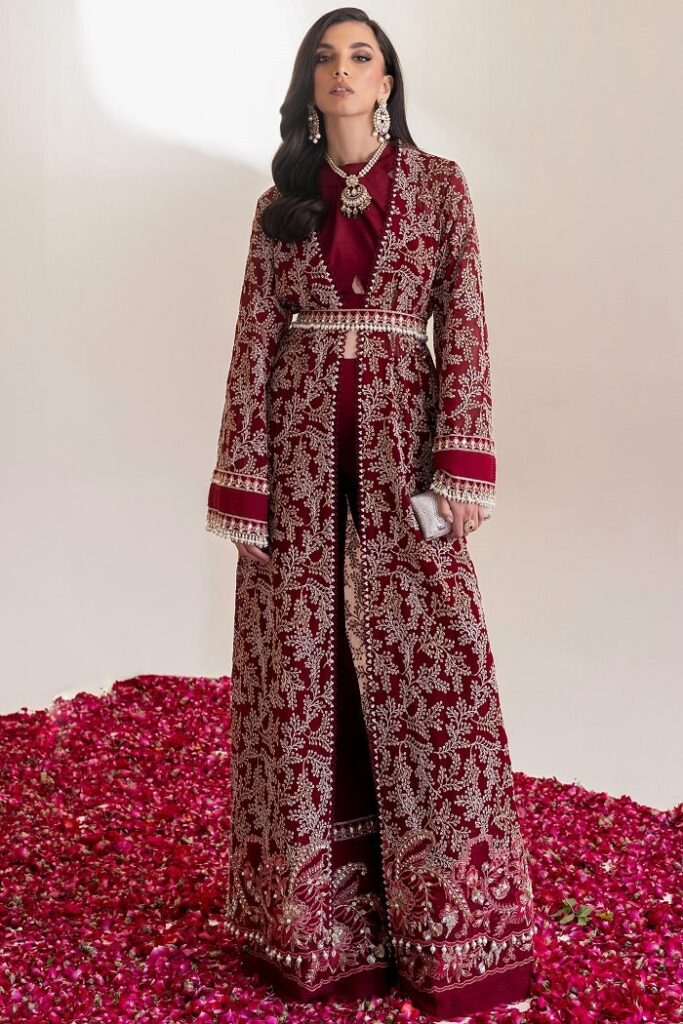 Maroon color luxury elan chiffon shirt for a unique ideal winter look available for just PKR:15,450.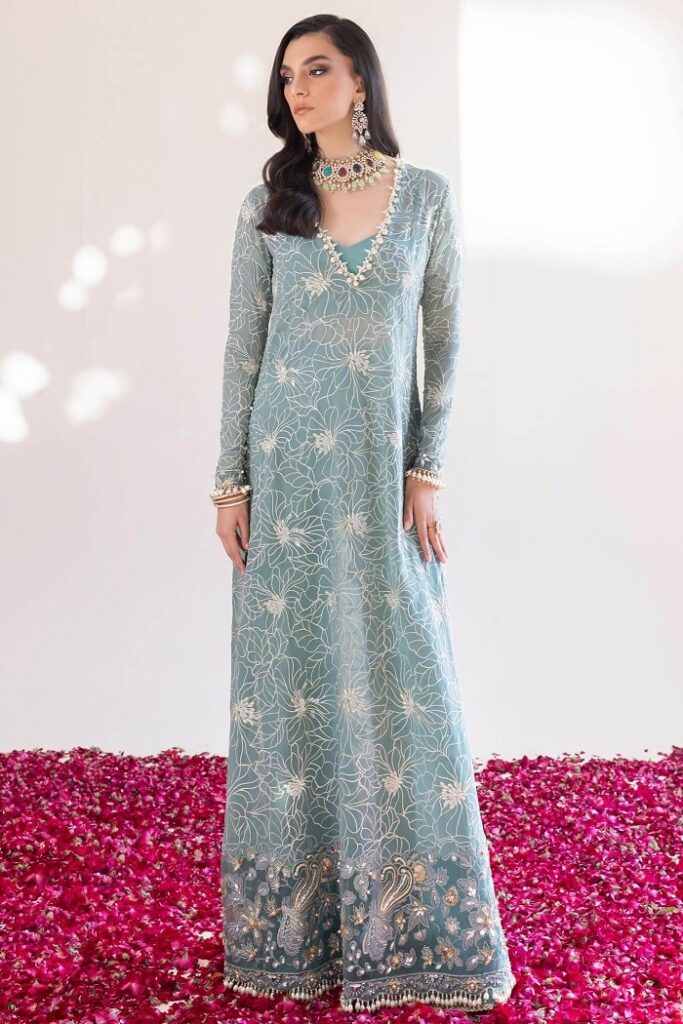 Floral embroidered blue winter chiffon shirt with organza borders available for just PKR:17,450.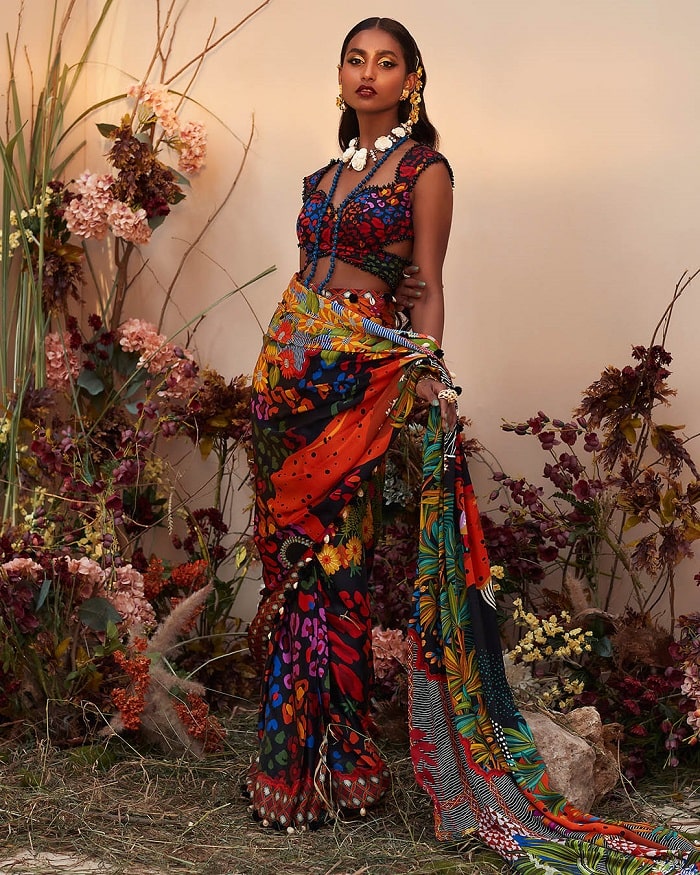 Beautiful multi-color floral embroidered charmeuse silk blouse and saree PKR:34,899 only.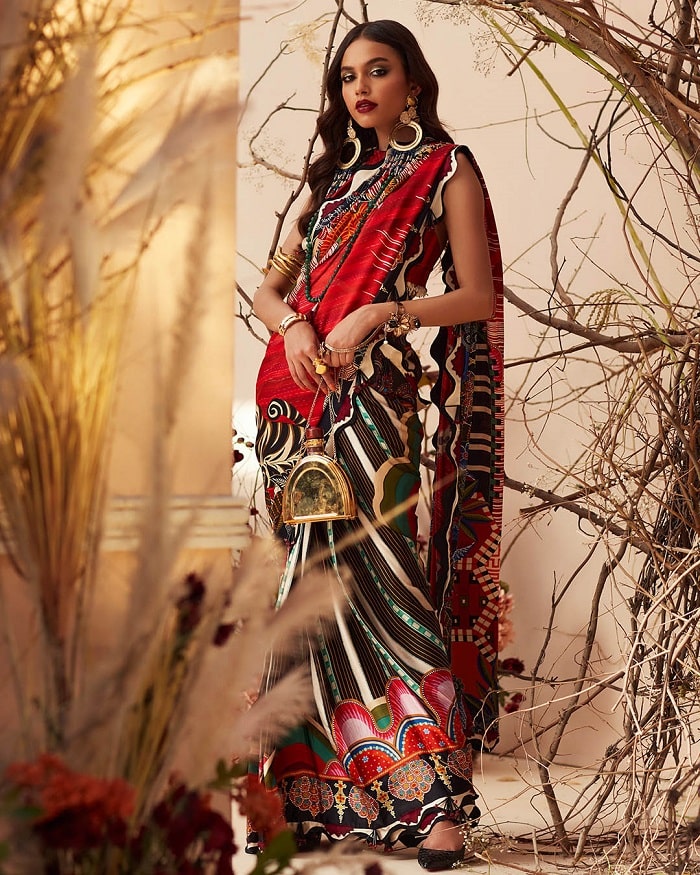 Lovely silk saree for women available PKR:34,899 only.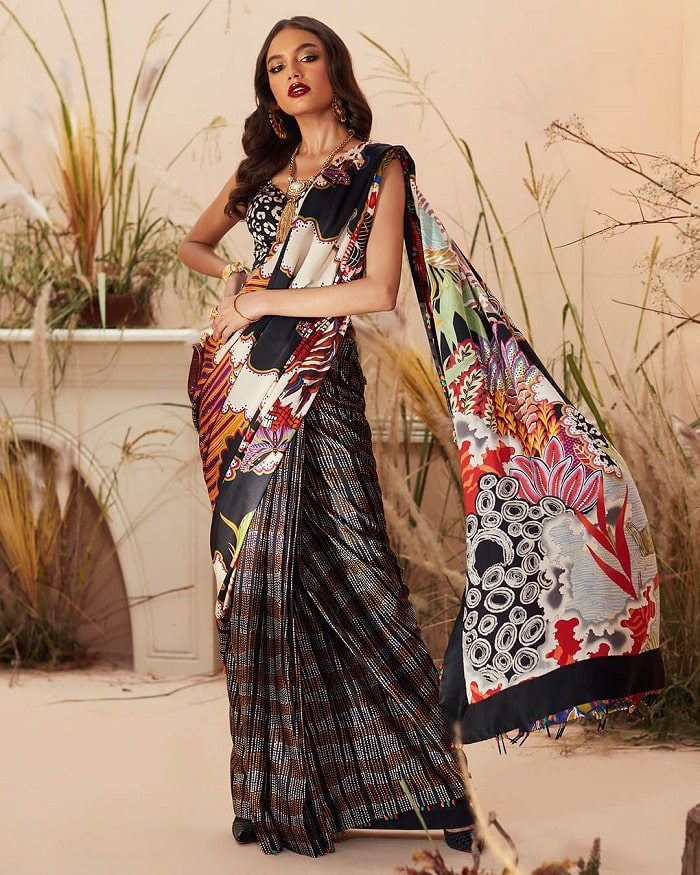 Let's get a modern look with this unique print silk sari available for PKR:34,899 only.
Elan Winter Unstitched Suits With Price
Get a wild scarlet vision, here this dress is best for winter days. This dress is paired with a lush pure medium silk dupatta and shirt. Furthermore, these spectacular designs will make a head-turning statement this season. You can shop online at an affordable price of PKR:9450 only.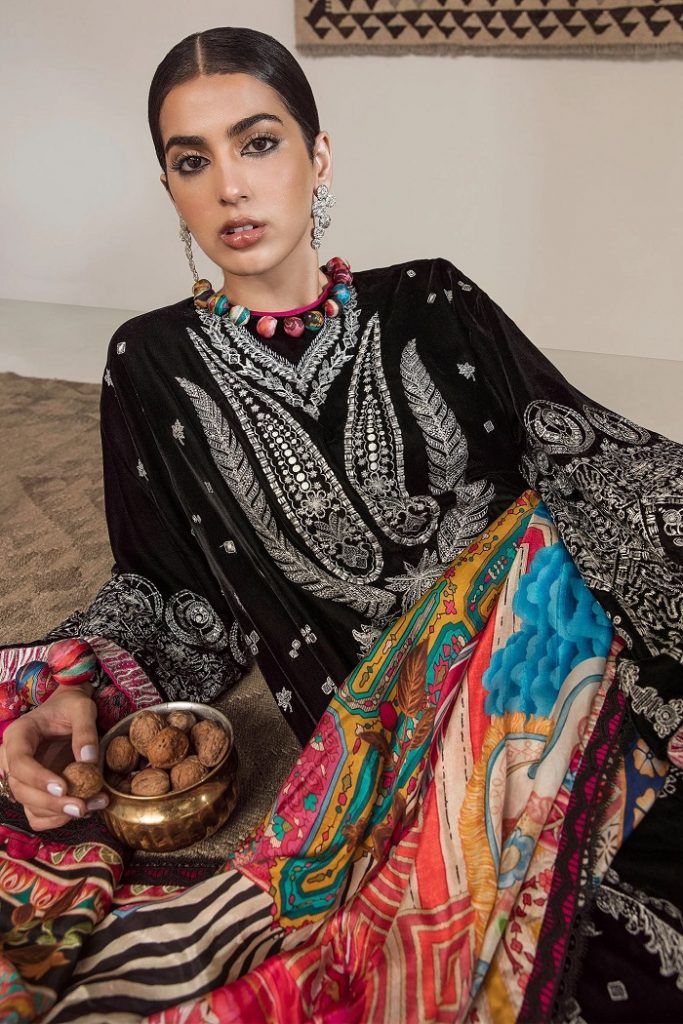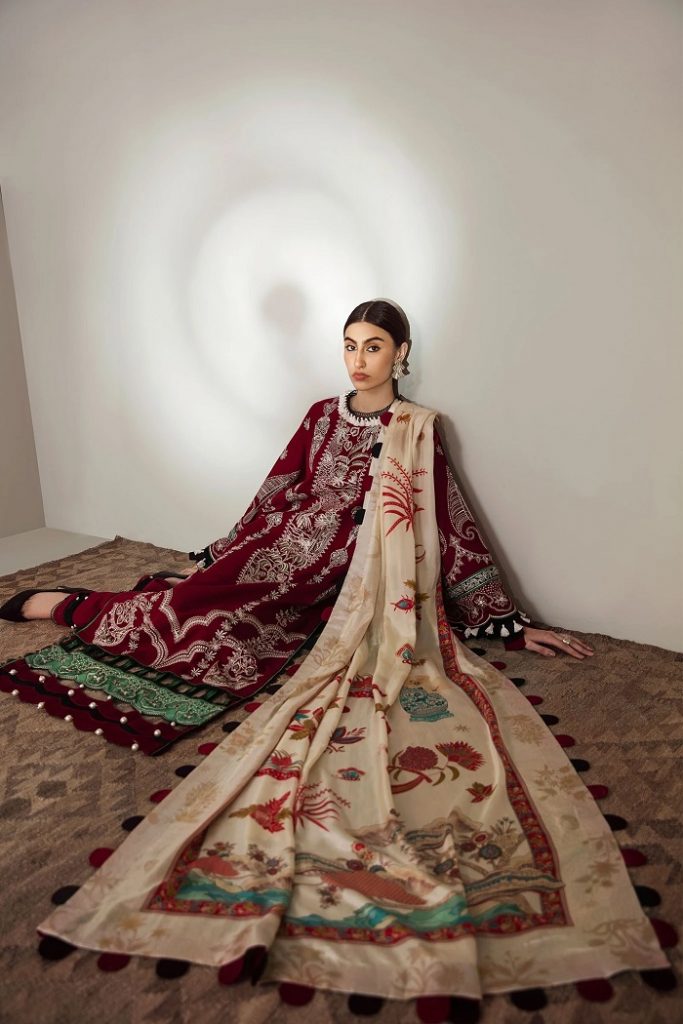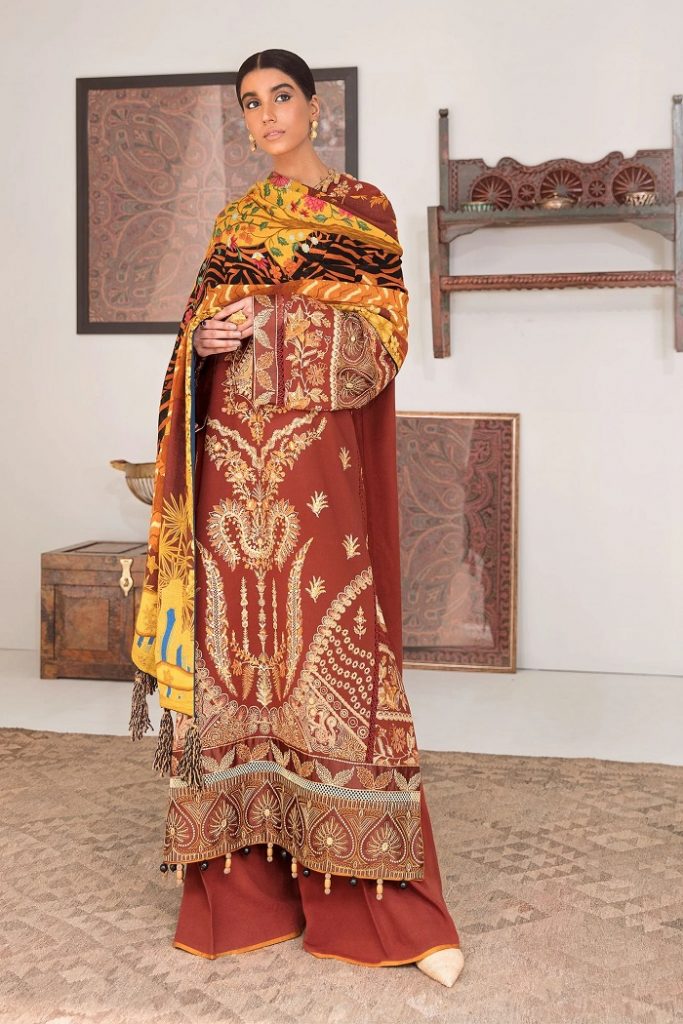 In addition, Get a unique winter dress with the Elan brand always present in the fashion market with unique unstitched fabrics. You can buy this winter cream and rust-inspiring traditional embroidered shawl for winter days. You can buy this dress at PKR:10450 Only.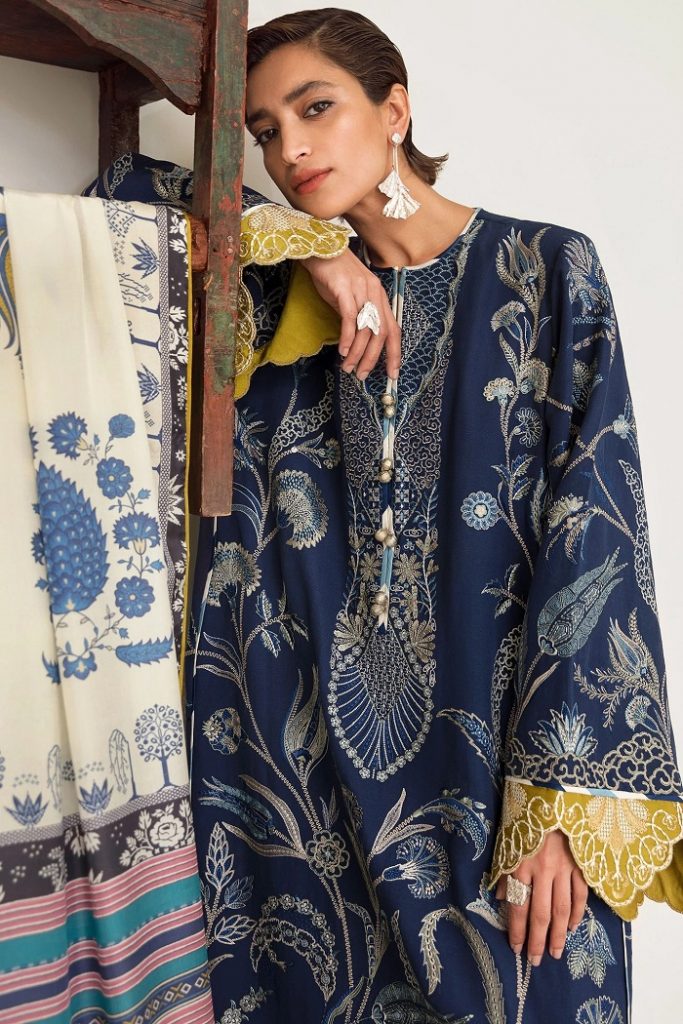 Furthermore, get richly detailed designs featuring a blend of florals and animal prints. These embroidered work dresses include beautiful designs that make your personality perfect for winter days. You can shop online these dresses at PKR:10450 only.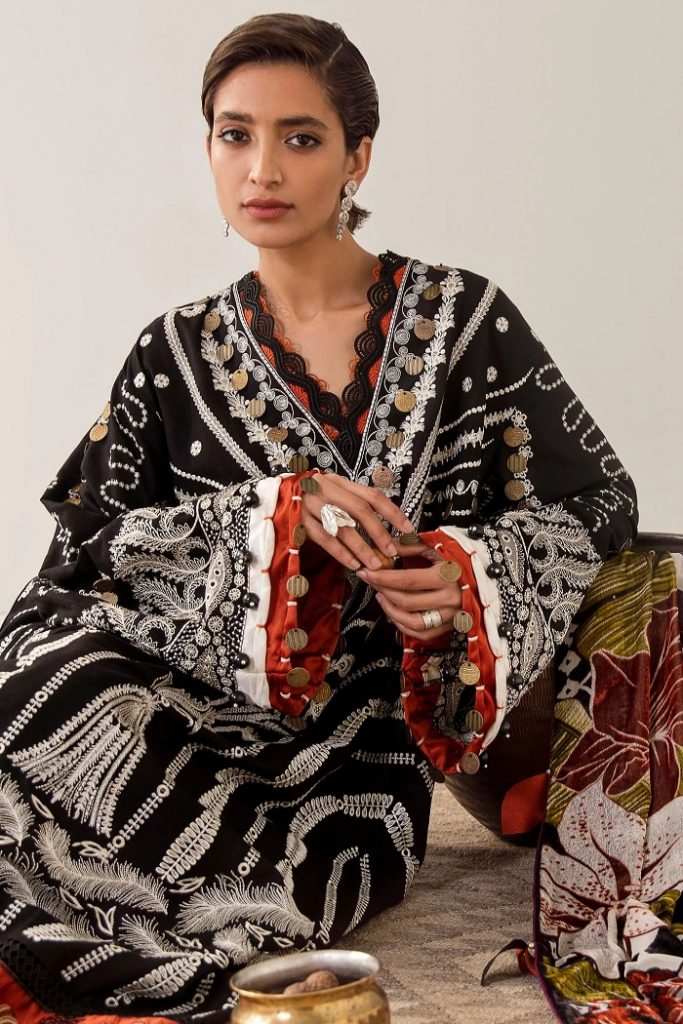 Furthermore, this winter unstitched embroidered khaddar shirt paired with a digitally printed silk dupatta can provide you with a traditional unique style. you can shop online at PKR:9450 only.