Gul Ahmed Winter Silk Collection 2023 Unstitched With Price
Recently Pakistani fashion brand ideas has recently introduced its outstanding designs of Gul Ahmed Winter Silk Collection 2023 Unstitched. All of these digitally printed LAMIS silk dresses have to contain modern look patterns. Furthermore, you can easily follow up on these designs with modern patterns designs on the dupatta and on the shirt front.
Moreover, all of these shirts will provide you colorful tune into magnificent work for all. So, girls, if you don't select your, dresses then today shop online for Gul Ahmed winter silk collection 2023 dress designs.
Gul Ahmed Winter Silk Collection 2023-24 For Ladies
As we all know the winter season has arrived now, Is your wardrobe ready for this winter season? Let's go girls take a complete look at these Gul Ahmed winter LAMIS Digital printed dress designs for 2023. A large variety of ladies' wear dresses for women's clothing brands of Pakistan Gul Ahmed is available in the market. This famous clothing brand always launched a large variety of Men's and women's wear outfits in a wide range of chic designs containing colorful fabrics.
In addition, Gul Ahmed winter dresses have their own assortment of cool shades of fabrics. Furthermore, each color looks amazing with these luxurious fabrics such as motifs. In this winter season dresses imagine a rainbow with amazing-looking colors. Gul Ahmed Winter LAMIS Digital printed dresses have a bit of everything for everyone for this winter season 2023.
New Year Gul Ahmed Winter Silk Edition Shop Online:
See More: Motifz Winter– Let's Buy Online Winter Dresses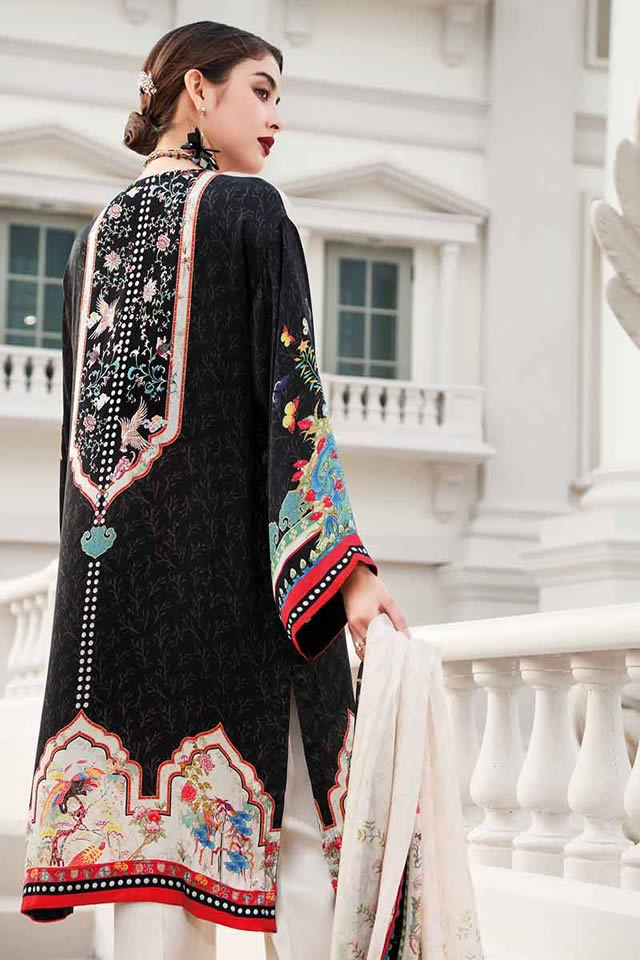 Stylish Gul Ahmed LAMIS Digital Silk Collection 2023
Gul Ahmed always provides quality fabrics for their customer, this brand doesn't compromise on quality and price range. Here in this post, we can easily find high-quality fabrics in the economical price range by Gul Ahmed shop.
If you are looking for perfect dresses, then we hope that you will like these amazing designs. Gul Ahmed's winter silk collection is designed according to your taste. So, feel free we hope that you will like this Gul Ahmed collection and add it to your winter wardrobe.