Almirah Winter Stitched Collection For Women 2023 (Shop Online)
Almirah Winter Stitched Collection 2023: A well knows fashion designer in Pakistan, has recently launched his winter ready-to-wear collection for women. As we know that Almirah is one of the leading fashion brands that are into new fashion and pattern searchers. The outstanding Almirah winter tales stitched collection is containing beautiful prints. This brand has denoted its name in the business through its imaginative and one-of-the-kind outlines.
Furthermore, through kind styles in dresses made this brand a wonderful stylish sense. Due to, brand popularity among trendy women, we can see that the variety of its new designs works that are best to wear for a particular kind of gathering and function.
Almirah Winter Stitched Collection 2023 With Price
Here we can see that all outfits are perfect for art to wear at the wedding. Partywear, and other formal wear events. This year popular clothing brands have published their glorious winter unstitched and ready-to-wear formal wear. Recently we are going to publish Almirah's latest winter unstitched dresses for women. furthermore, in this Almirah winter tales stitch collection we can see favor net embellishment with the utilization of some heavy embroidered dress themes.
Girls your favorite clothing brand Almirah sharing his winter tales stitch outlines with high-quality fabrics. Each woman wants to look amazing in these formal wear outfits. So, girls you can get the best silk party wear and wedding functions outfits through this Almirah winter tales collection for ladies. Moreover, as we know that Pakistani fashion houses are working day and night to provide amazing winter clothing for their customers.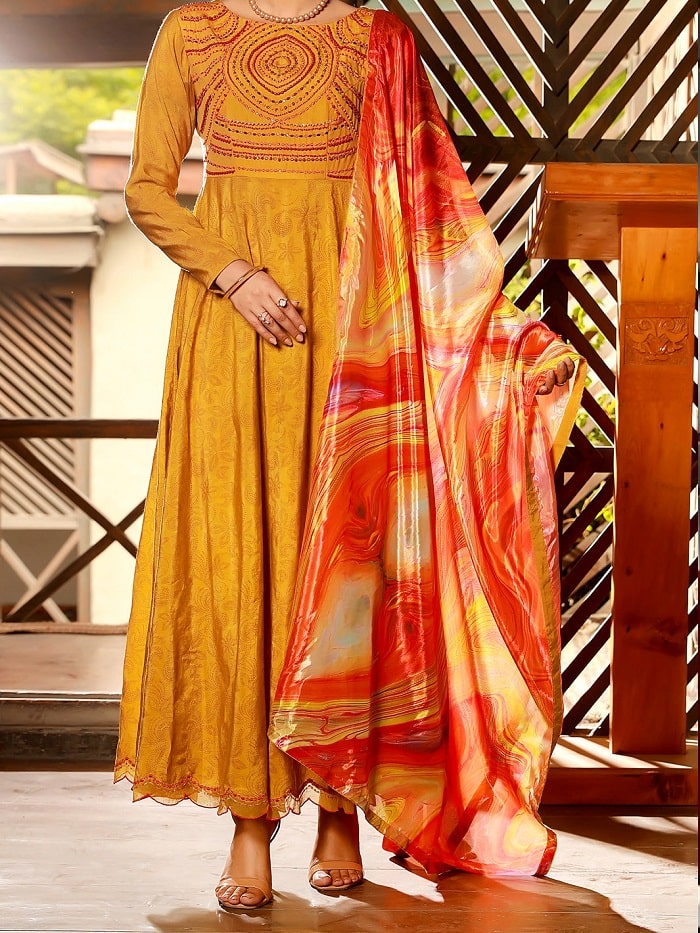 Mustard 3piece pre-winter stitched suit PKR:13,450 only.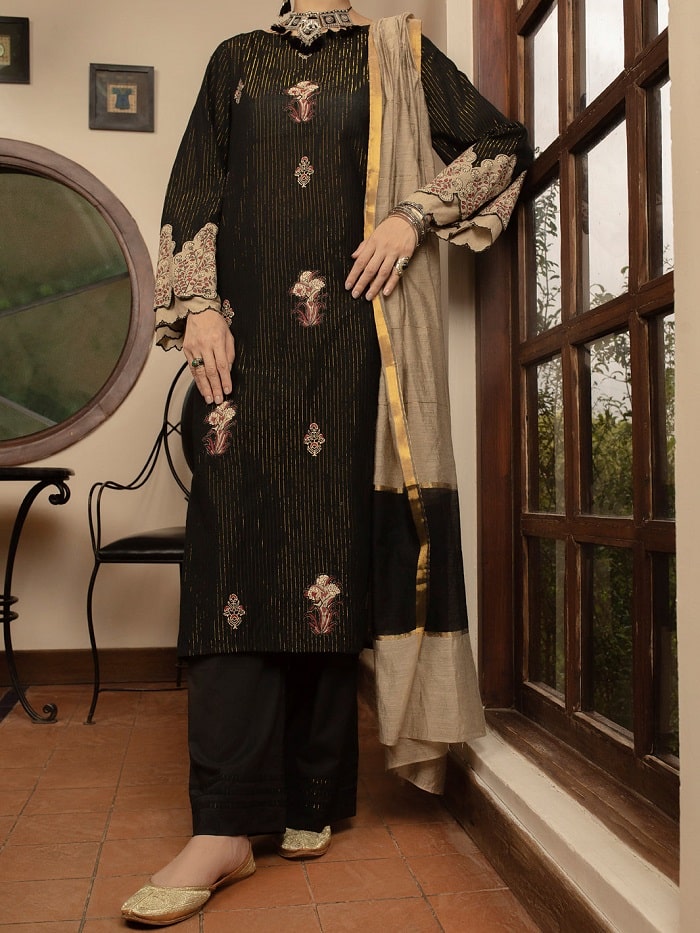 New arrival almirah winter arrival stitched black 3piece suit PKR:8,450.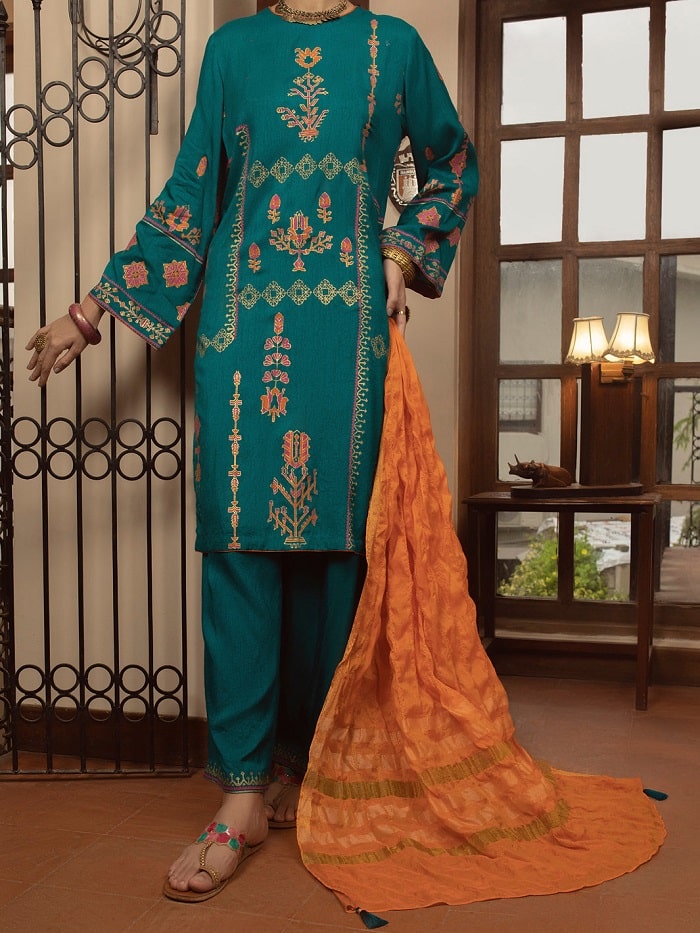 Turquoise 3piece stitched winter 3piece suit for women PKR:9,850.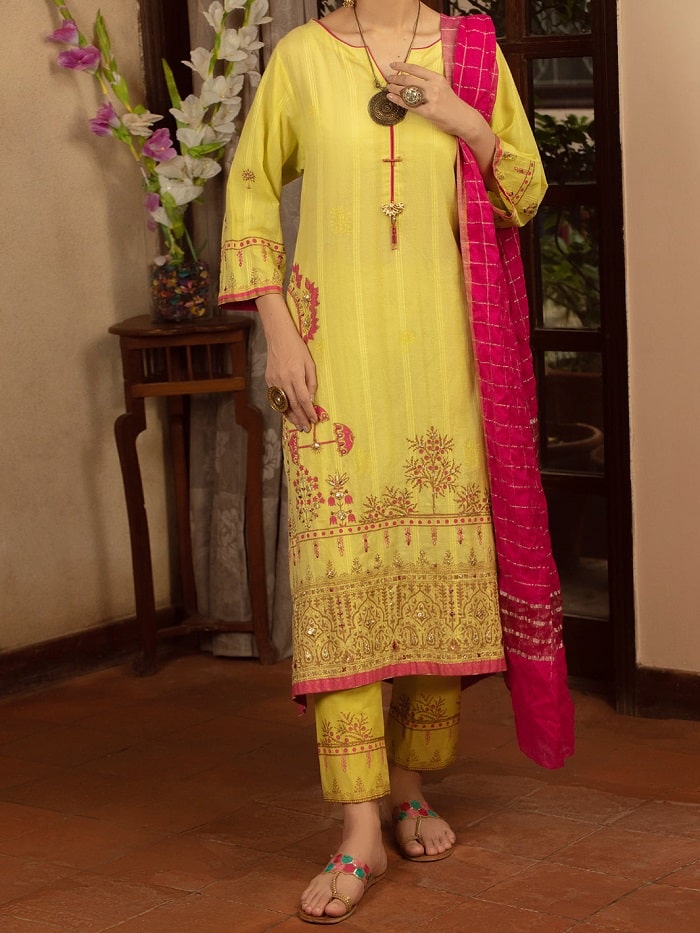 Almirah winter ready to wear lime green color stitched 3piece suit PKR:10,950 only.
Get desired winter look by wearing this beautiful ice blue color 3piece stitched suit available for PKR:8,450 only.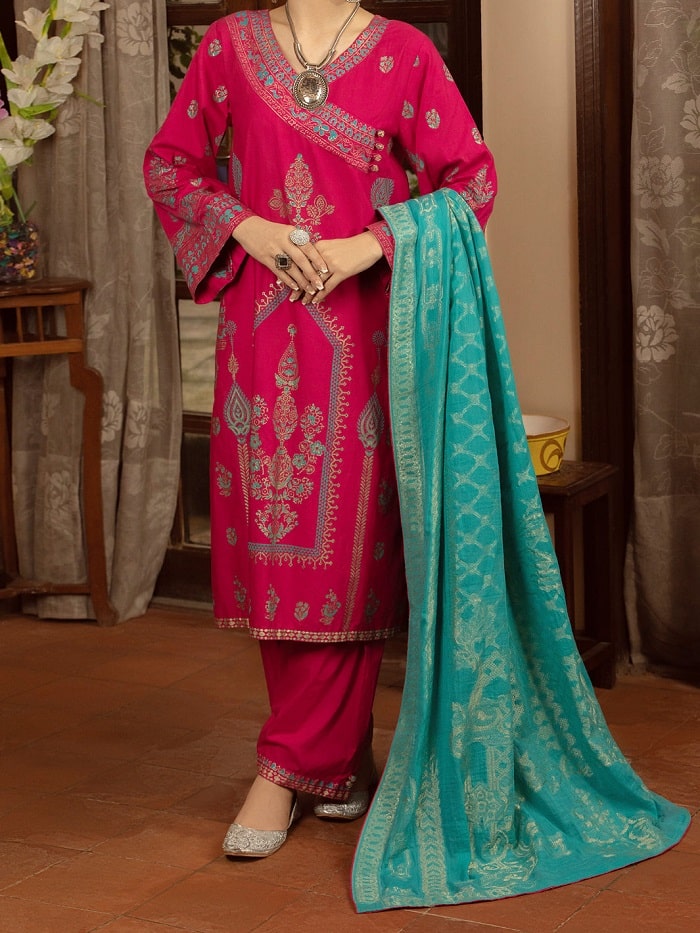 Pink 3piece stitched suit for women PKR:7,950 only.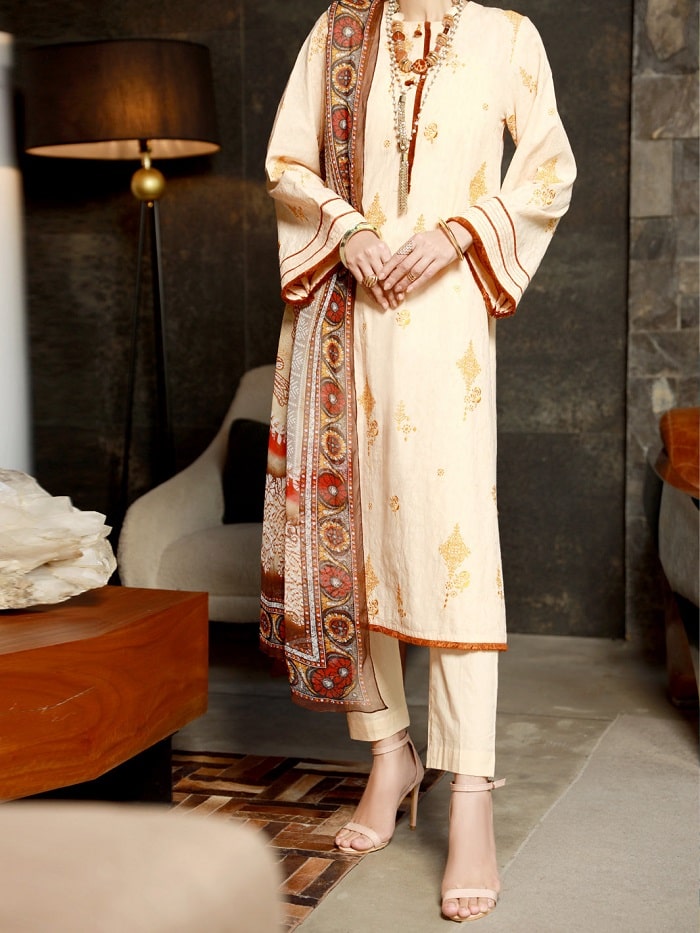 Cream jacquard perfect winter 3p stitched suit PKR:8,450.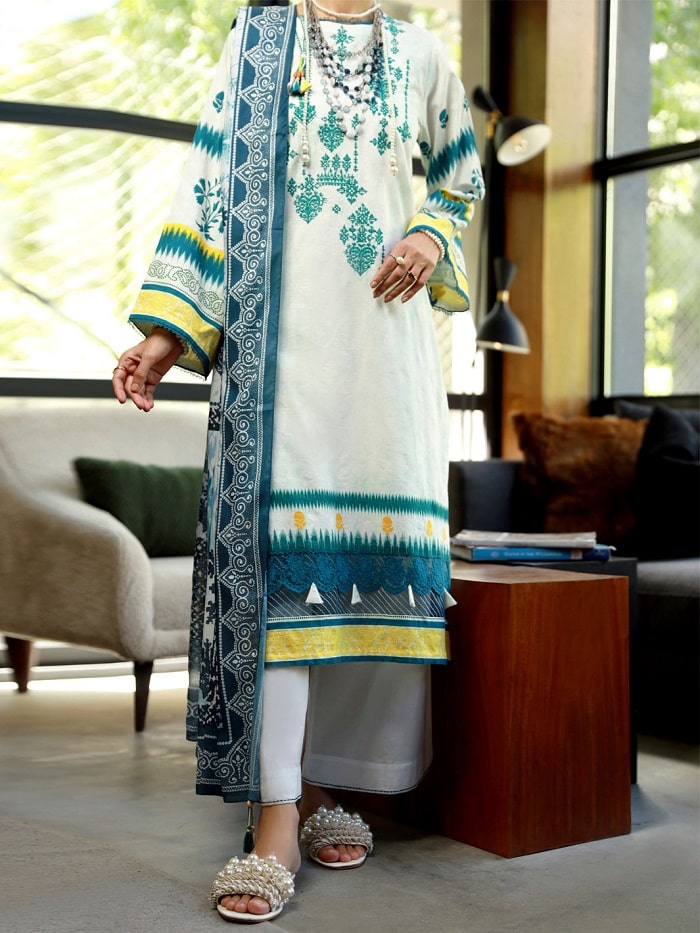 Unique printed winter aqua color ready-to-wear suit PKR:8,650 only.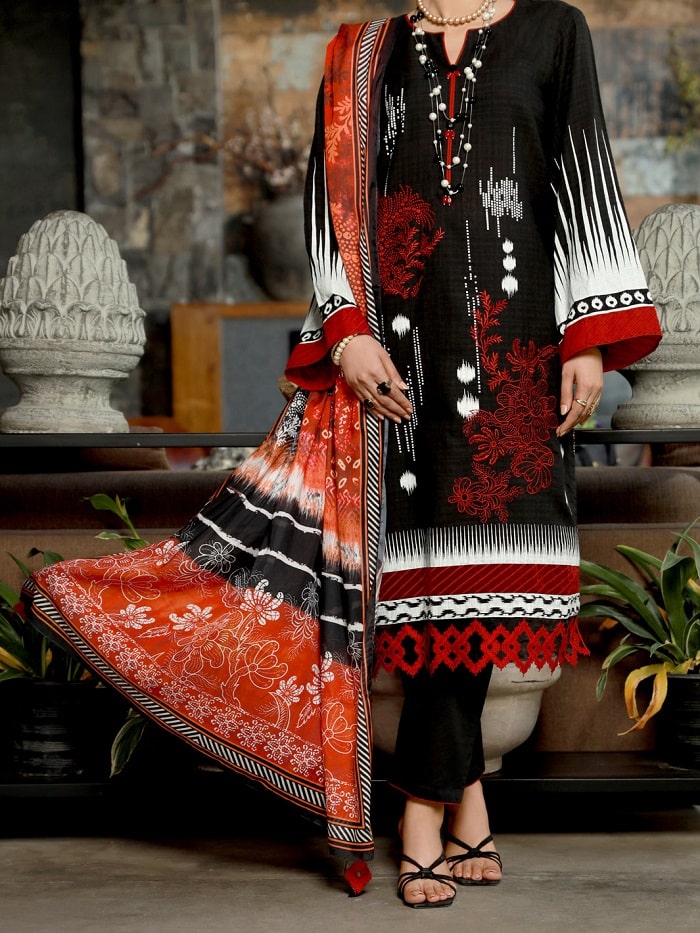 Black 3piece dobby festive collection PKR:8,950 only.
New Arrival Almirah Winter Stitched Collection 2022-23 for women
Here in this post, you can find the beautiful new arrival of winter outfits for ladies. All of these dresses are provided after excellent hard work of dabkha and themes with complex embroidery work. Furthermore, this brand has picked up ready-to-wear dresses, with the best lehengas styles shirts, and embroidered styles.
In conclusion, all of this high-quality consistency gives you a confirmation, so you can simply depend on the Almirah winter ready-to-wear collection to fulfill your winter joys with full gatherings. Stay happy and keep visiting our site for more interesting fashion outfits in Asian countries.
See More: Kayseria Winter Collection Catalog for women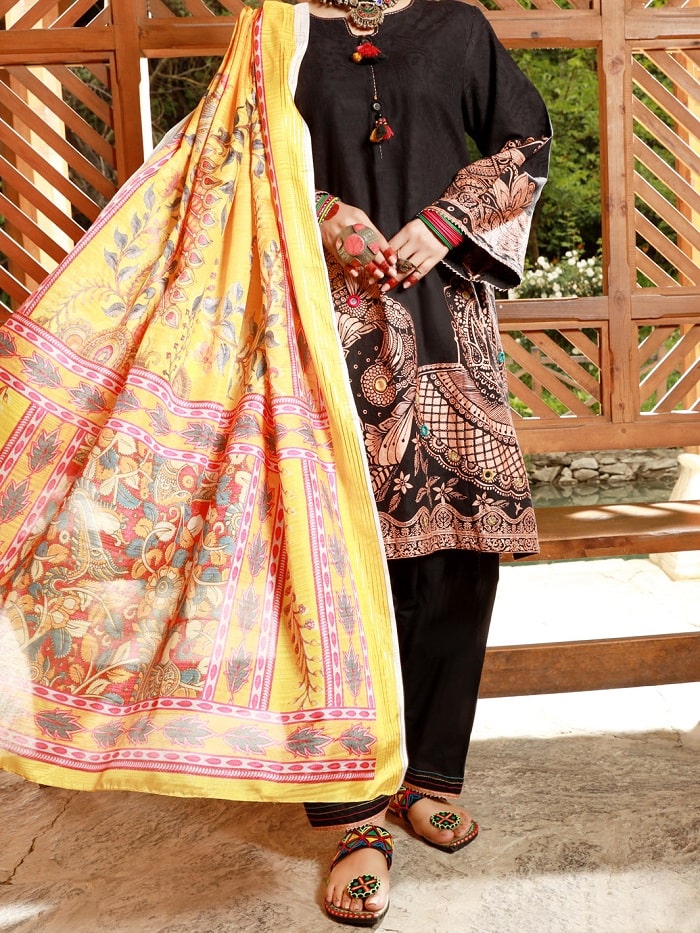 Fresh your winter closet with this unique design black jacquard 3piece stitched suit available for PKR:8,950 only.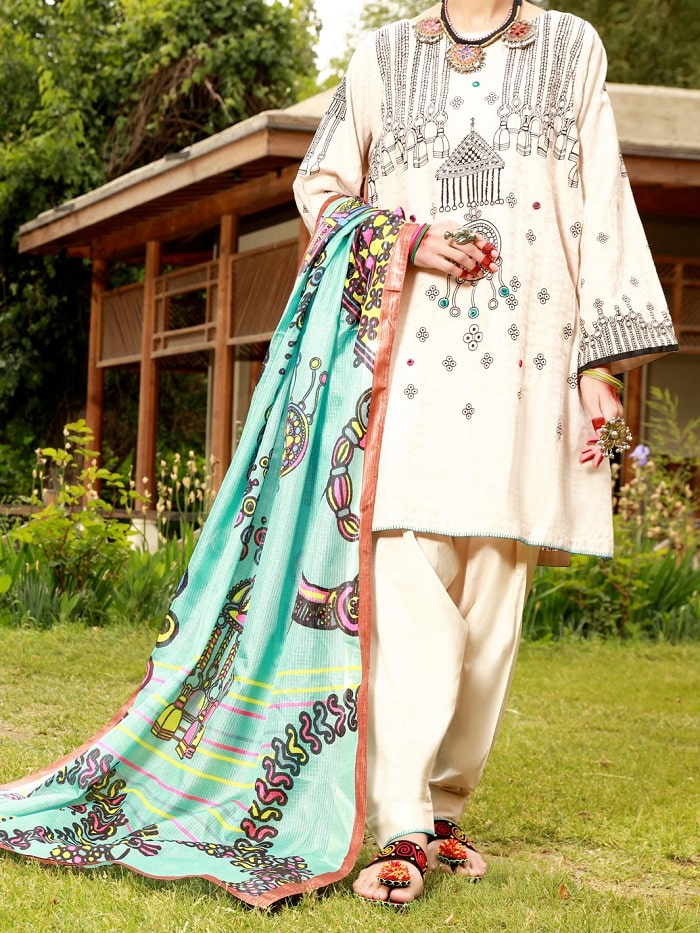 Beige jacquard 3piece stitched suit PKR:9,250 only.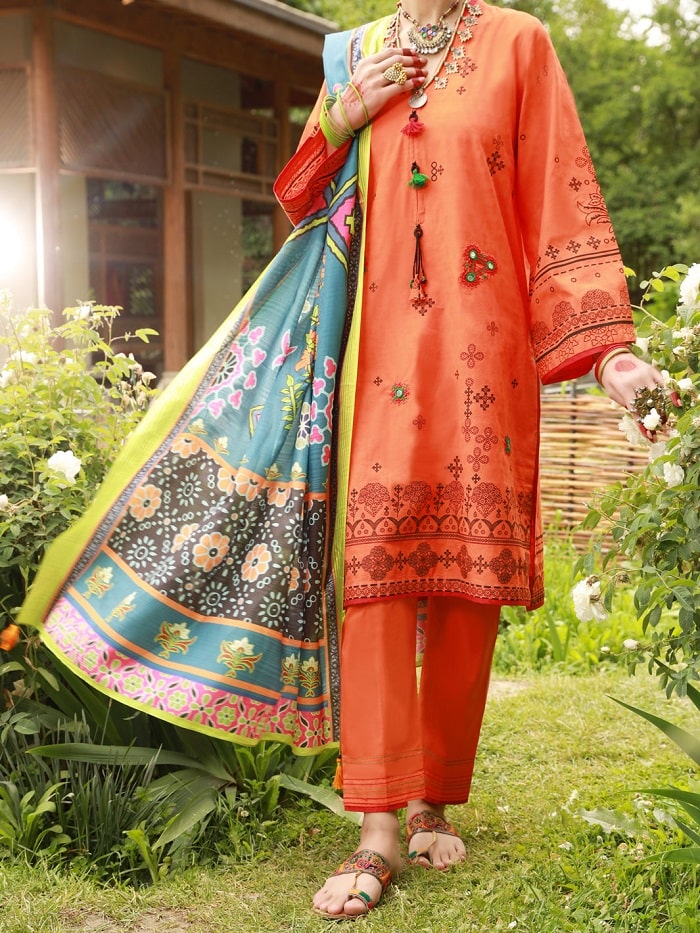 unique embroidered work 3piece stitched suit for women PKR:8,450.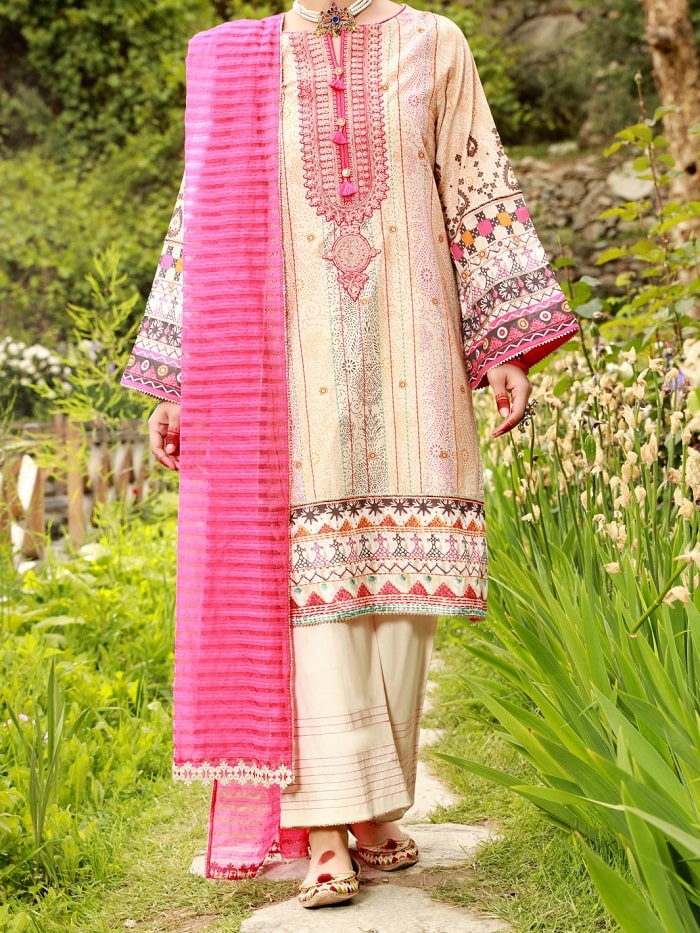 off-white lawn 3piece stitched suit PKR:8,950.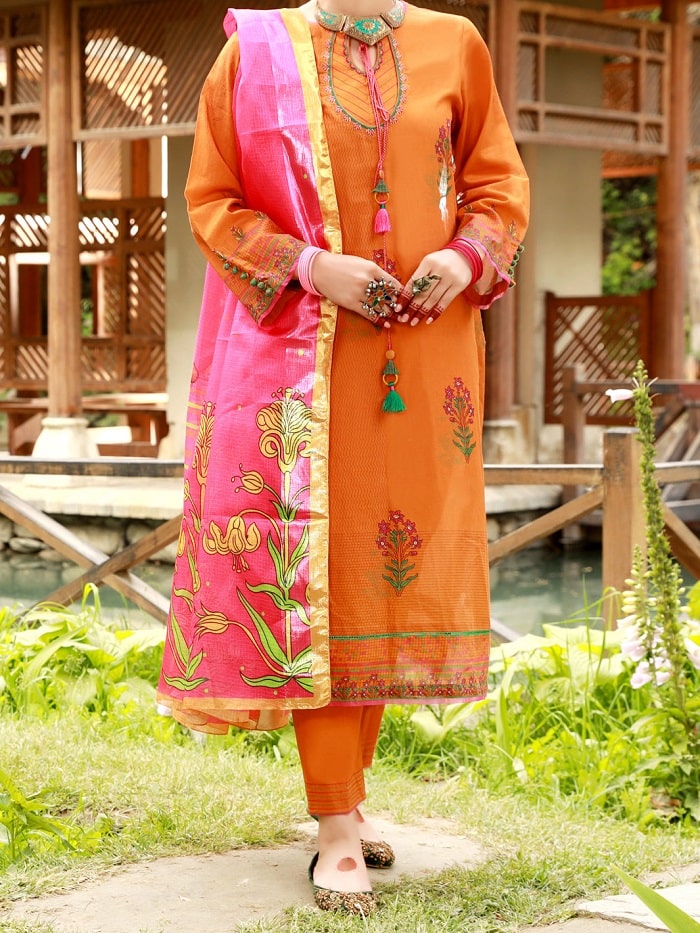 Lawn 3piece ready to wear suit PKR:7,850.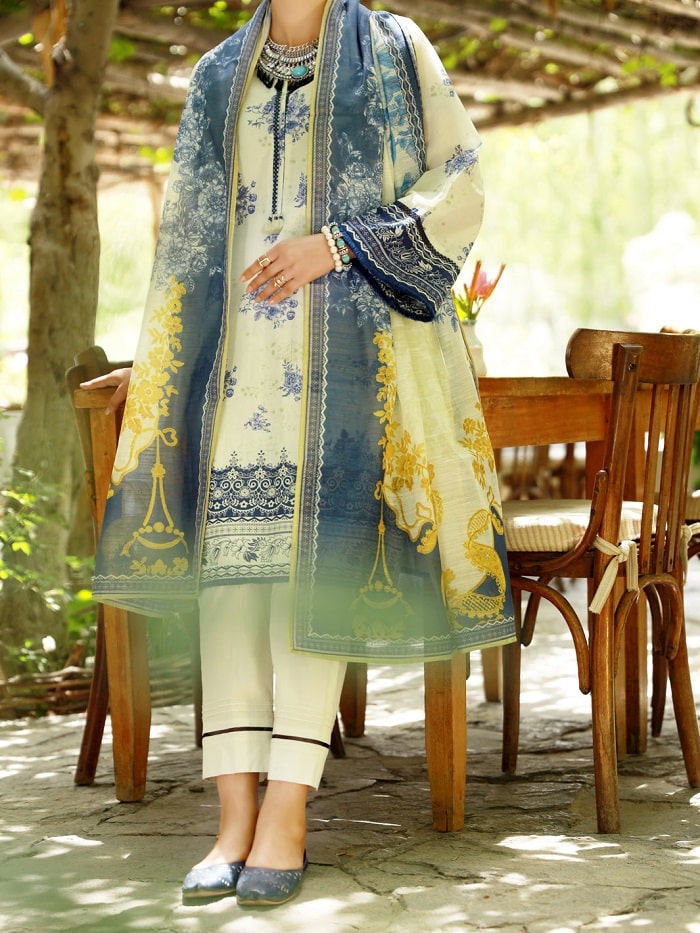 Ivory lawn 3piece suit PKR:6,950 only.