Alkaram Winter Sale Collection 2023 Upto 50% Off
Alkaram Winter Sale Collection 2023 upto 50% off fashion trends , this year women can enjoy a wide range of new winter printed and embroidered outfits for women. As we know that everyone wants to wear something new and more stylish. Alkaram Studio this winter 2023 provides a dynamic world of thematic and vibrant prints for their beloved customers. Shop online new arrival Alkaram Studio Winter Sale Collection 2023 Unstitched & ready-to-wear khaddar & viscose outfits Sale upto 50% off.
Furthermore, this year alkaram studio winter Sale collection 2023 is containing cotton, viscose and khaddar fabrics, etc. in addition try to add this winter collection to your wardrobe. Enjoy heavy winter days with warm and dry alkaram winter fabrics 2022-2023. Furthermore, here you can also find the winter sale collection of alkaram studio 2023.
Alkaram Studio Winter Sale 2023 Upto 50% off
As we know fashion trends are changing day by day in the whole world. Therefore, here we are showcasing a wide range of new printed and embroidered outfits that keep you warm and dry during the winter season of 2023. Today shop online for stylish dynamic vibrant prints of embroidered patterns in this winter season collection designs 2023.
Enjoy 30% to 50% off on previous season Alkaram studio winter outfits and enjoy an amazing discount this year. Over lazy days put on an effortless look with the Pakistani winter sale collection 2023. All of these cambric prints are best to wear during winter days, to get a unique beautiful look in Pakistan or in foreign countries.
Stylish beige color embroidered cambric outfits 3 pieces suit PKR:7,250 PKR:5,437 only.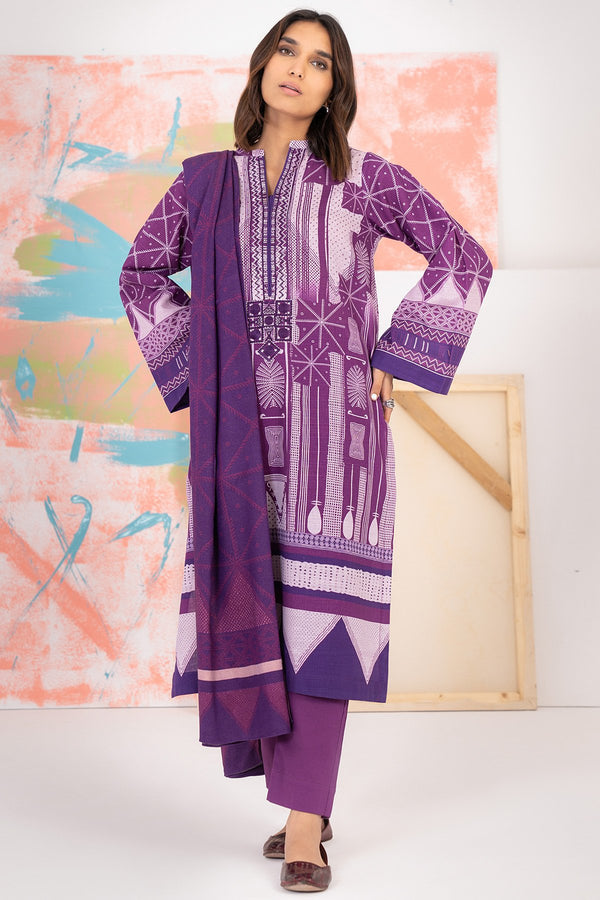 3pc embroidered khaddar purple unstitched winter suit PKR:6,500 PKR:3,900 only.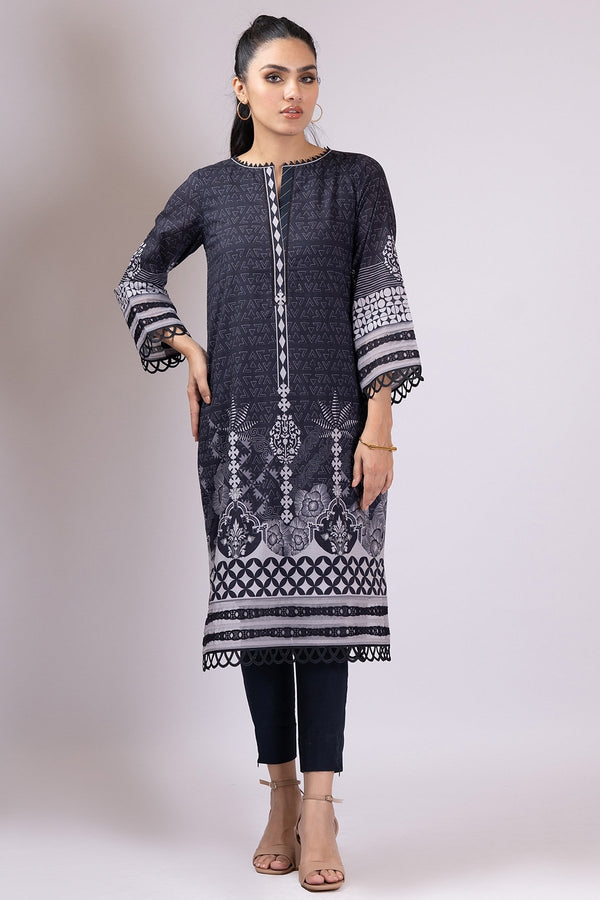 Unstitched 1 piece printed lawn black shirt PKR:1,850 PKR:1,110 only.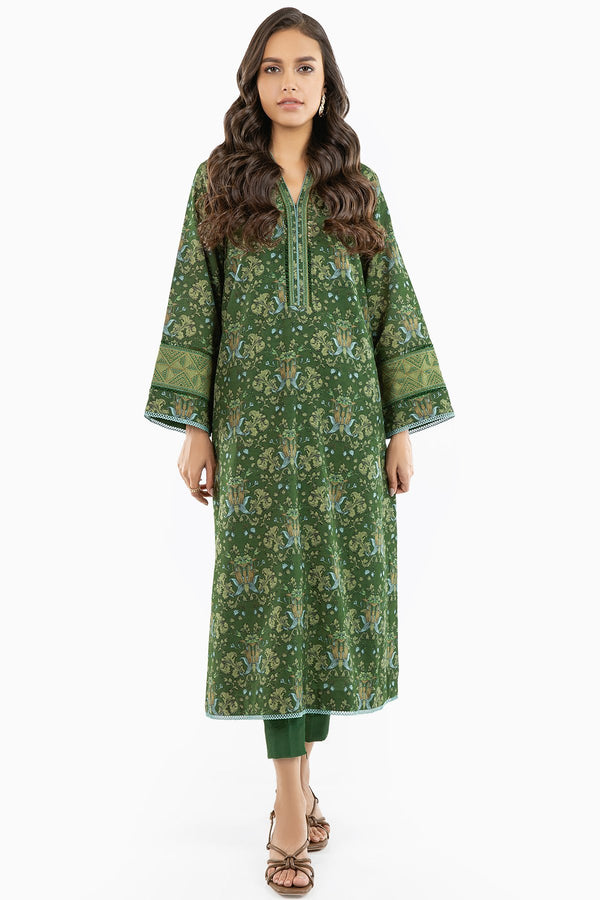 Green winter khaddar suit shirt & trousers for PKR:2,850 PKR:2,137 only.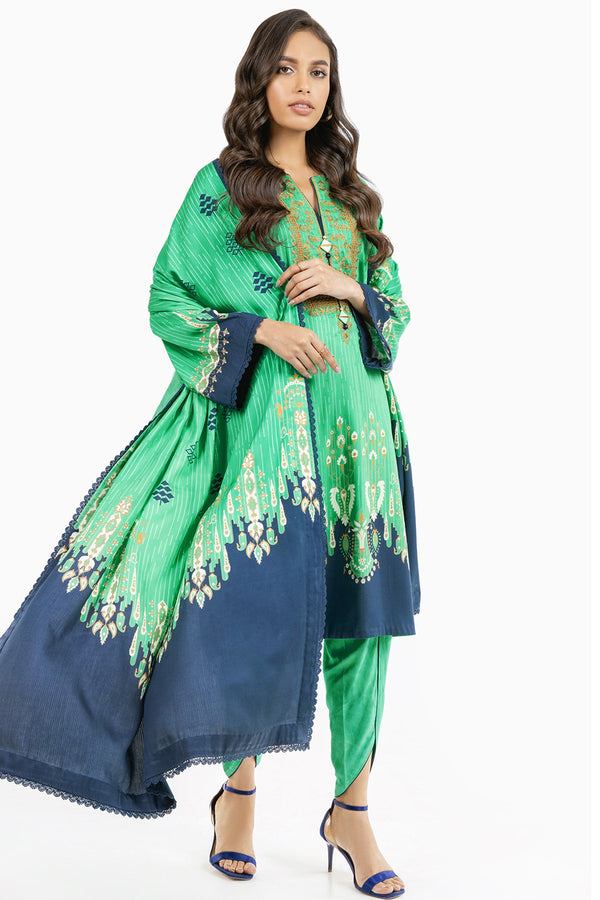 New printed winter embroidered green color 3piece cotail viscose suit PKR:5,250 PKR:3,937 only.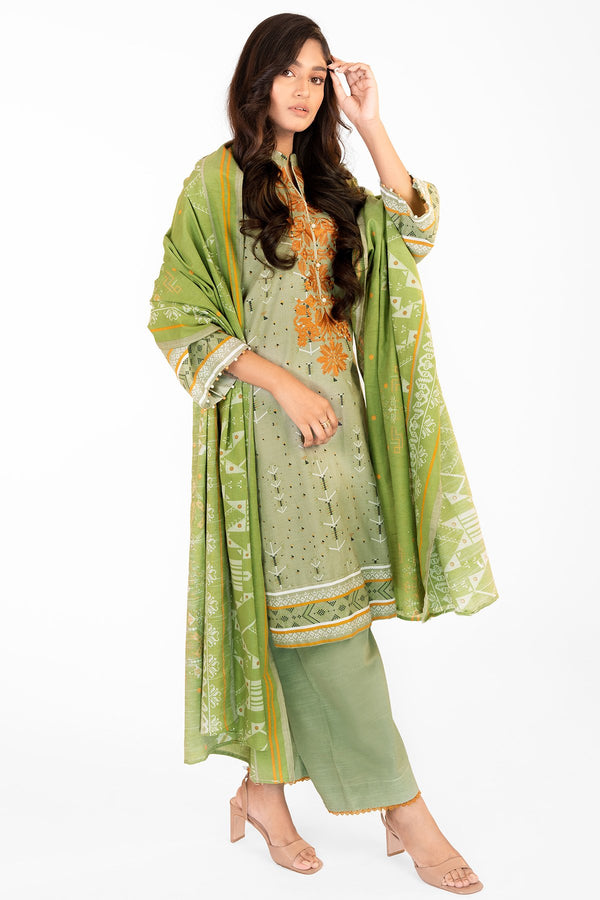 Get a new eye-catching winter look by wearing this 3pc embroidered khaddar green suit PKR:4,650 PKR:3,487.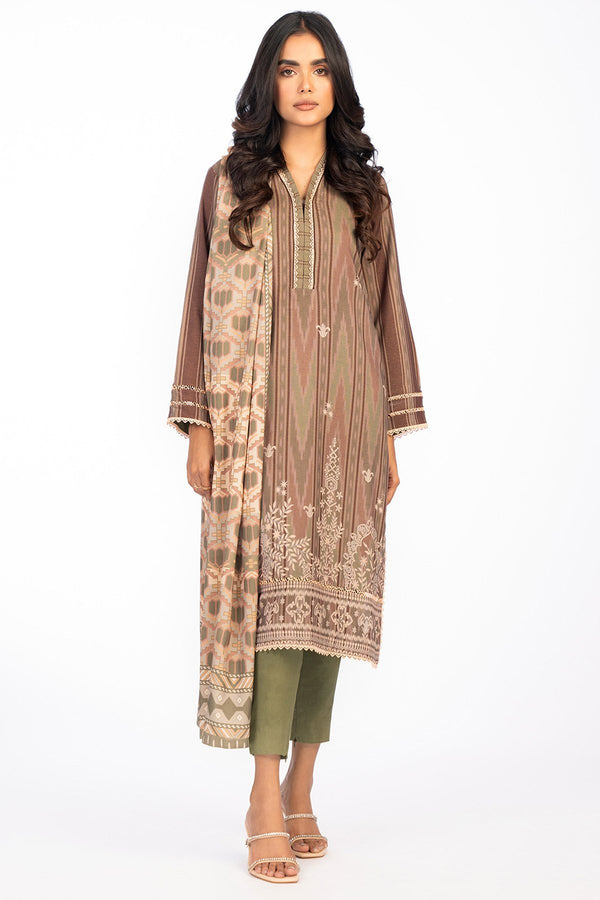 3pc printed Chambre suit with dupatta PKR:5,250 PKR:3,937 only.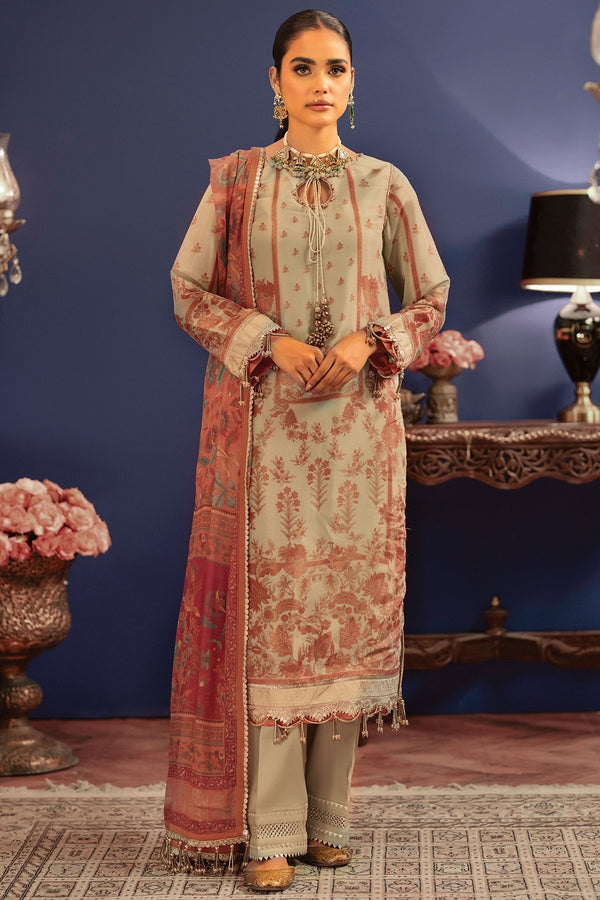 Sage Green embroidered 2pc suit PKR:6,000 PKR:4,200.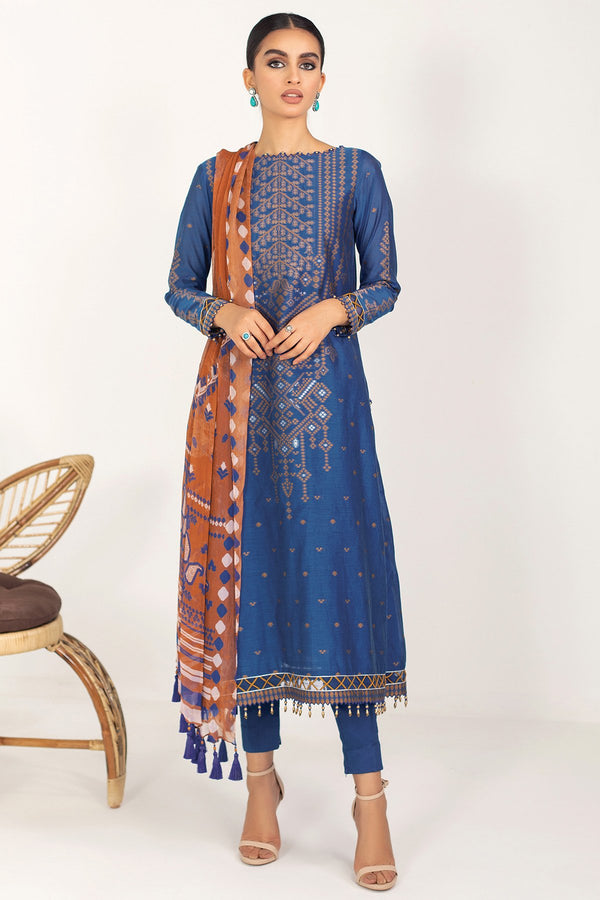 PKR:7,850 PKR:5,887.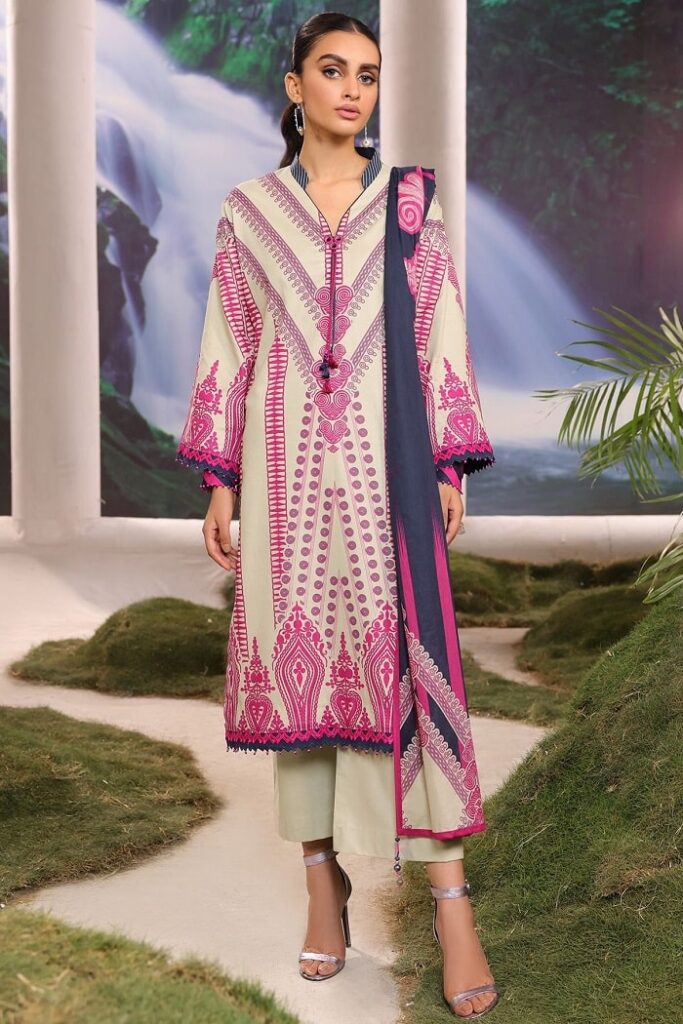 2pc winter cambric off-white color suit with lawn dupatta PKR:3,050 PKR:2,288 only.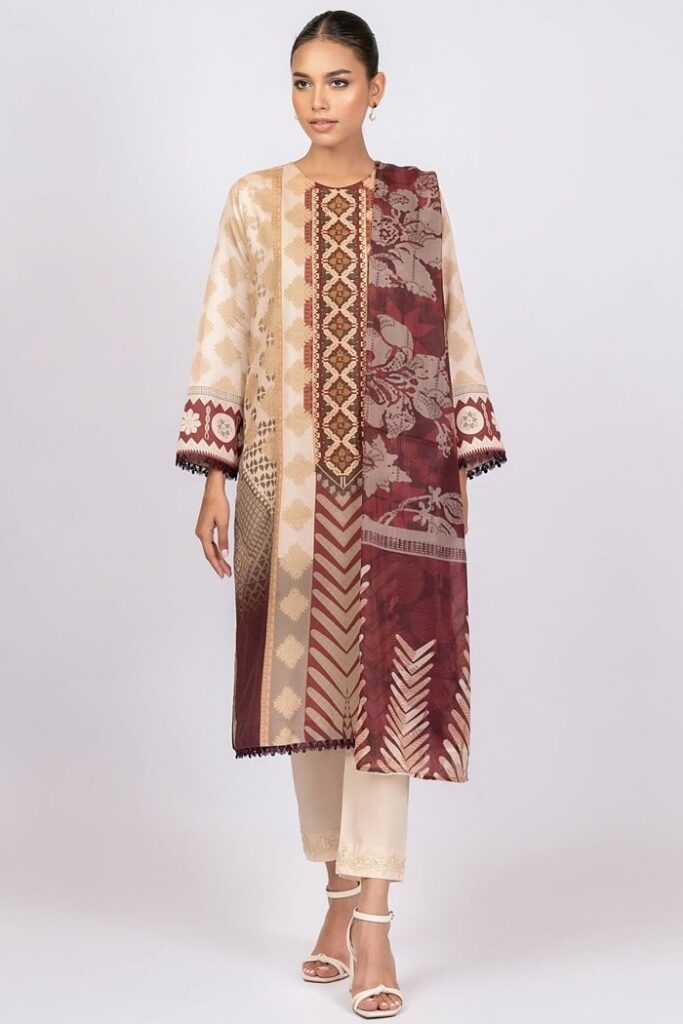 Maroon embroidered jacquard suit with silk dupatta PKR:5,950 PKR:4,463 only.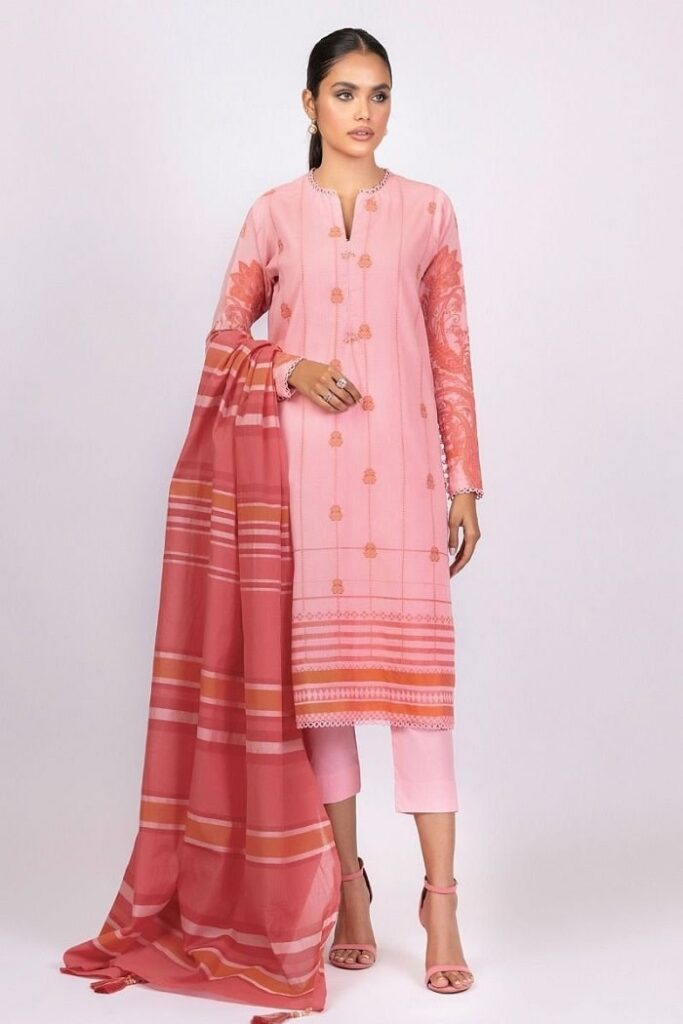 Orange color 3pc jacquard suit with dyed yarn dupatta PKR:5,250 PKR:3,938 only.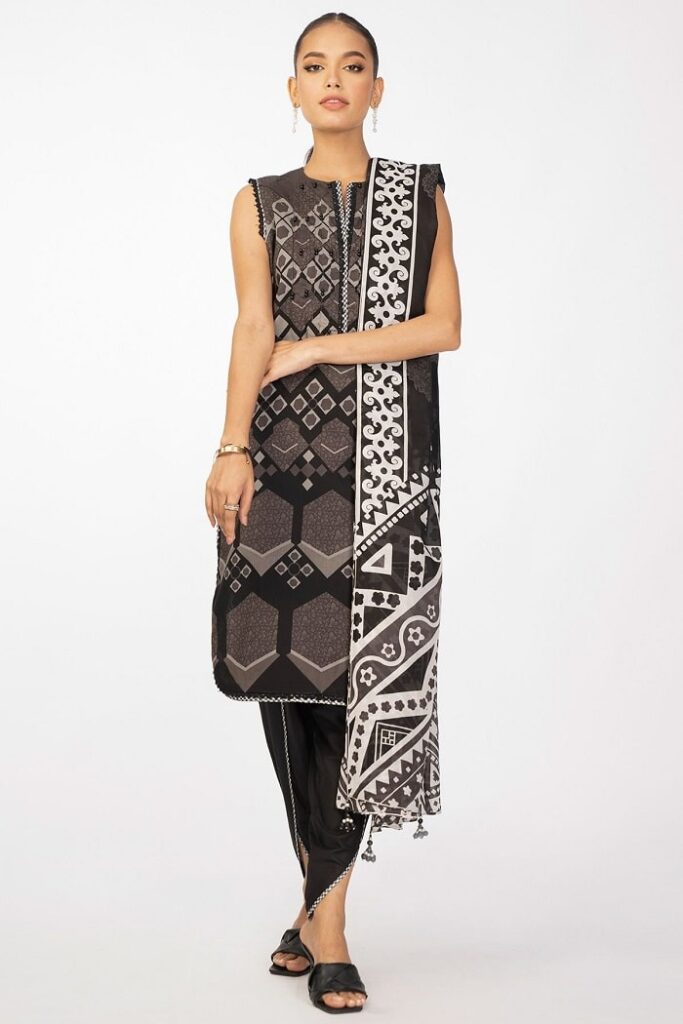 Black printed cambric 3-piece suit with lawn dupatta PKR:4,050 PKR:3,038 only.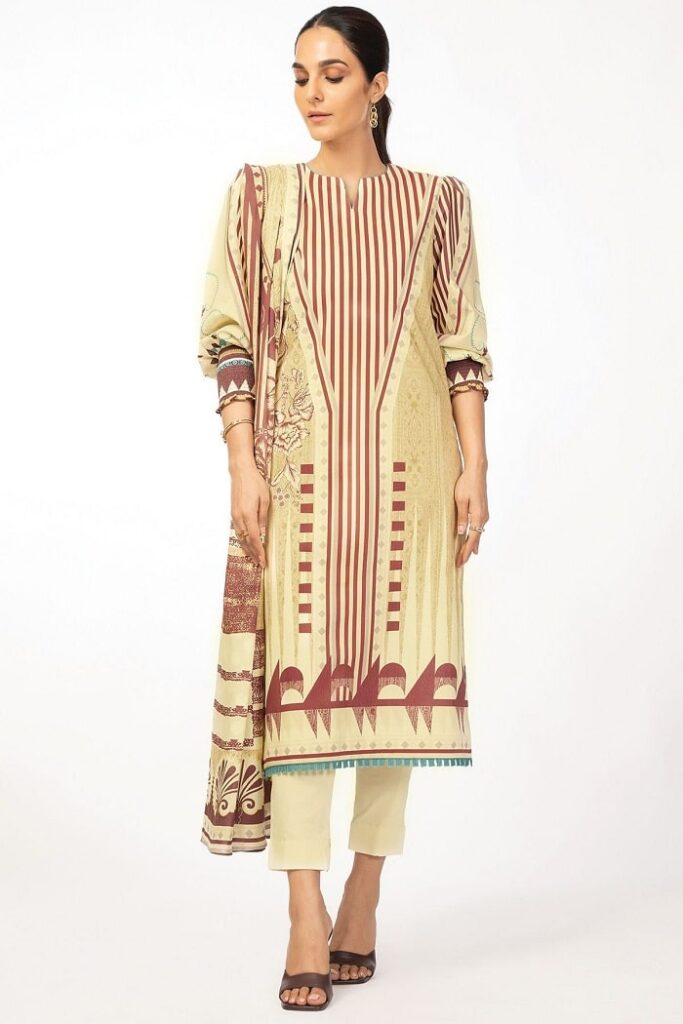 Yellow mid-season cambric 3piecce unstitched suit PKR:5,250 PKR:3,938 only.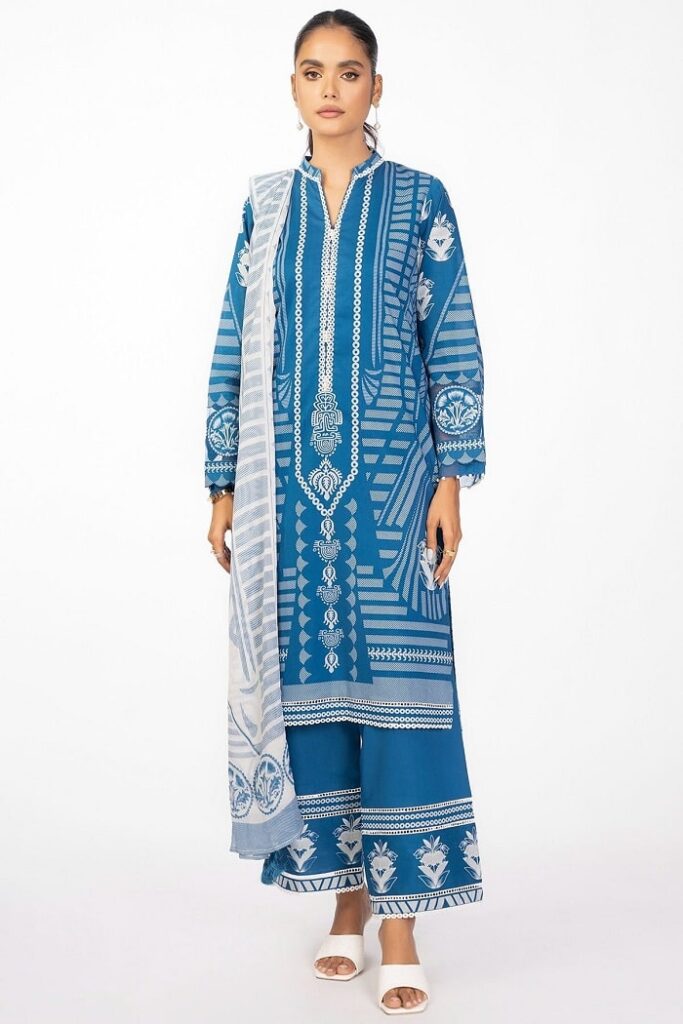 Stylish blue color 3pc printed cambric suit with chiffon dupatta PKR:4,050 PKR:3,038 only.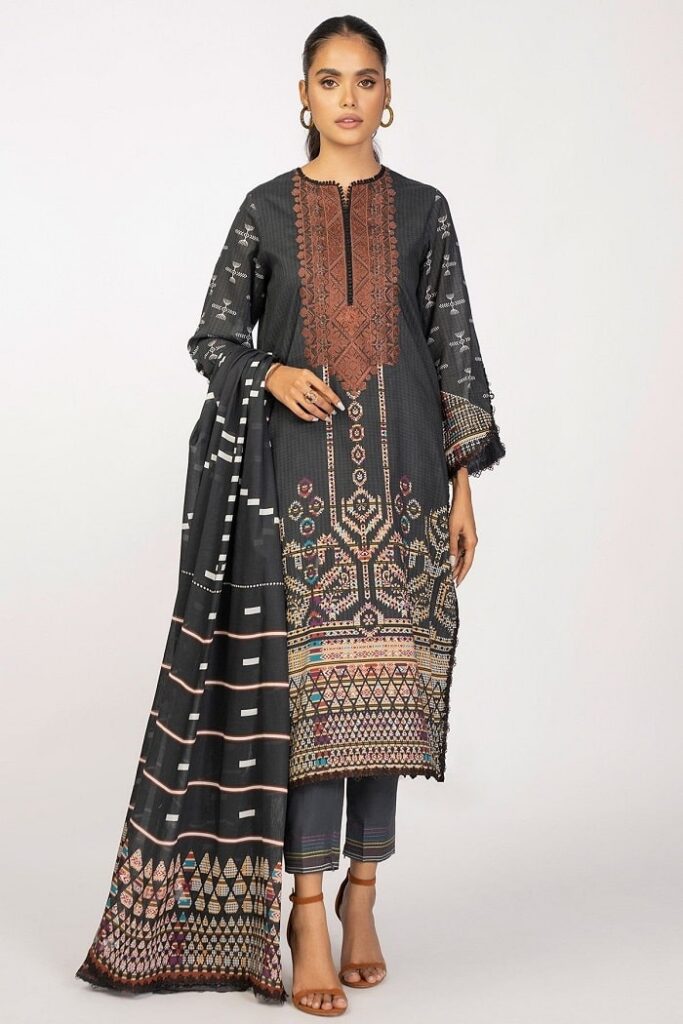 PKR:3,850 PKR:2,888 only.
Alkaram Studio Winter Clearance Sale 2023 Collection
We can provide your overall winter look with a beautiful luxury and stylish look Alkaram Winter Sale Collection 2023. Enjoy this winter season with ultra HD styles for the Pakistani winter season at an affordable price range.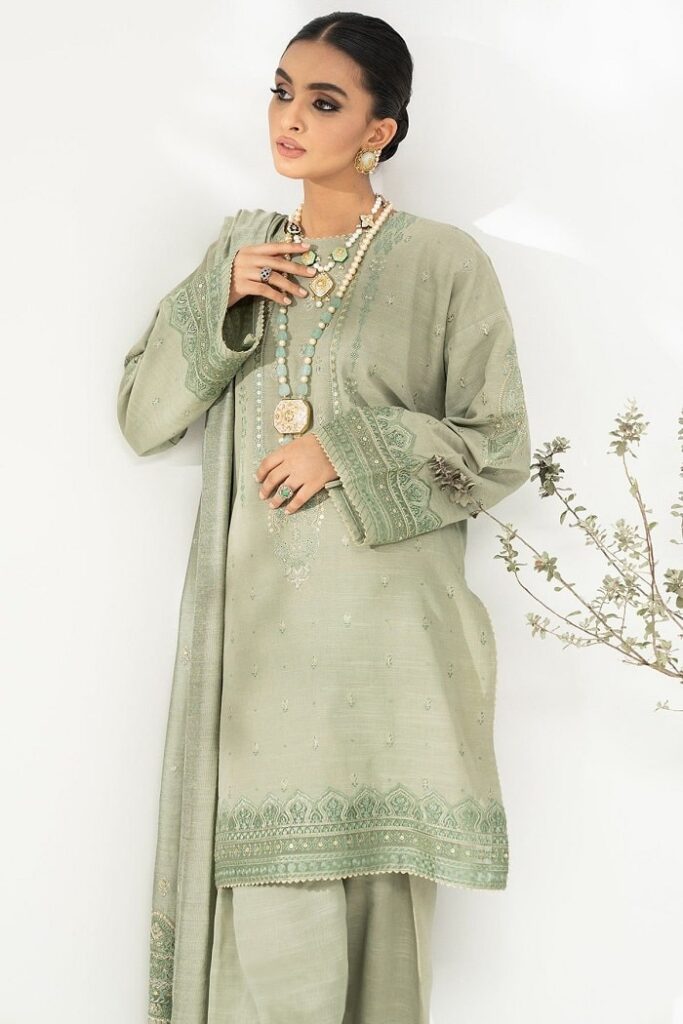 Mint embroidered 3piece suit with cotton silk net dupatta PKR:7,950 only.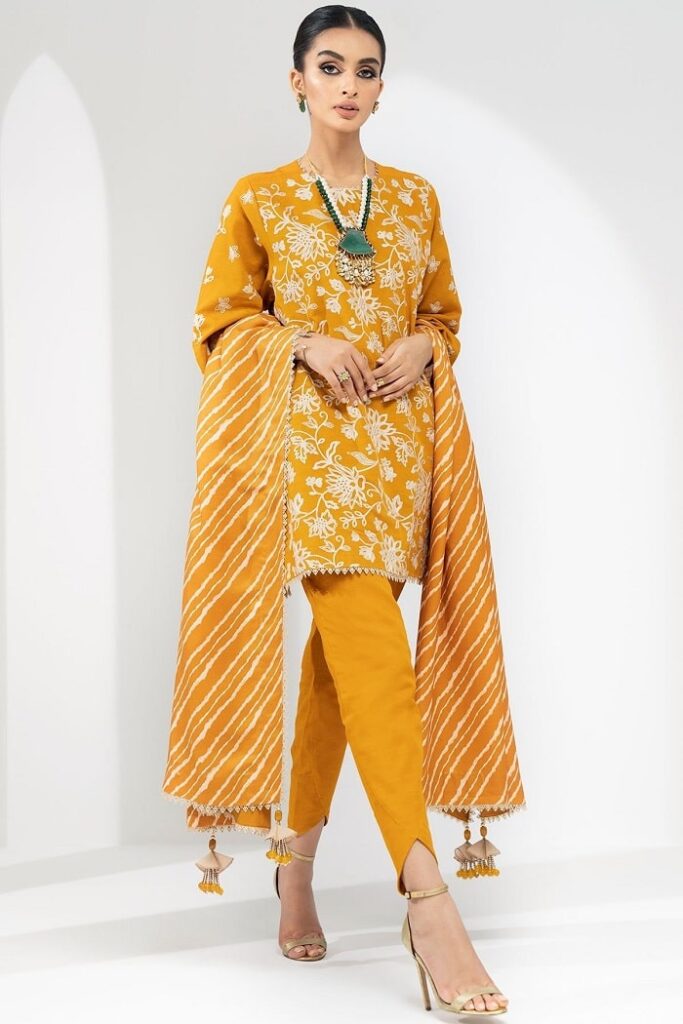 Khaddar embroidered 3piece suit with wool shawl PKR:6,750 only.
Gape unstitched 3piece embroidered suit with wool shawl PKR:7,250 only.
3-piece unstitched cotton stain suit with silk dupatta PKR:5,450 only.
Embroidered khaddar teal suit with shawl PKR:5,450 only.
Beautiful winter purple color embroidered 2pc khaddar dupatta PKR:3,250 only.
Blue winter embroidered khaddar suit with printed shawl PKR:5,450 only.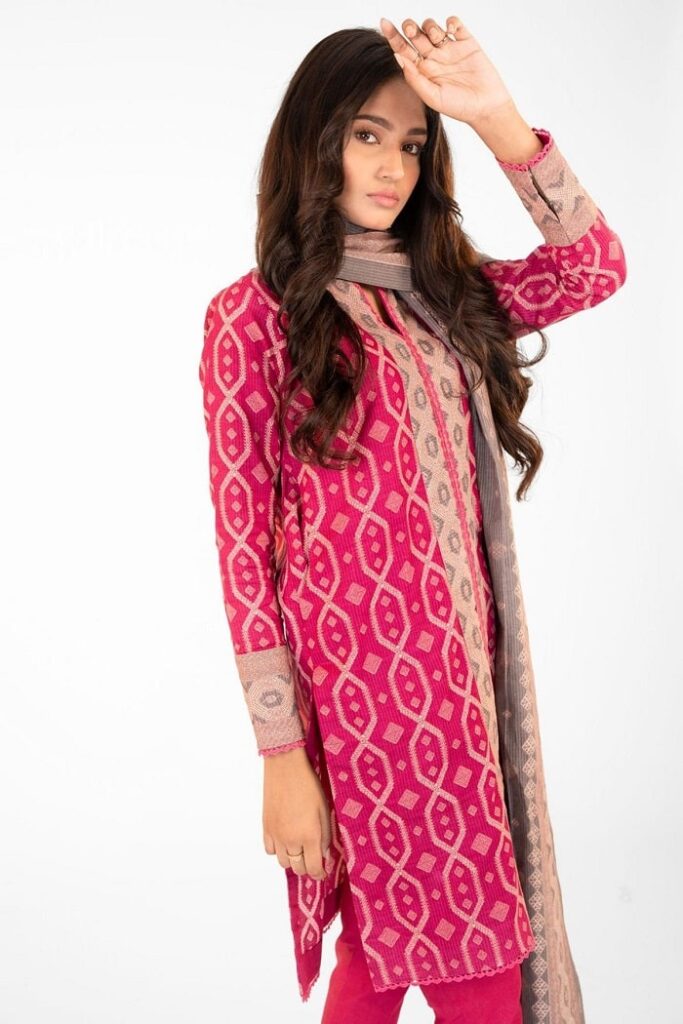 Hot pink printed khaddar 2piece winter suit PKR:2,750 only.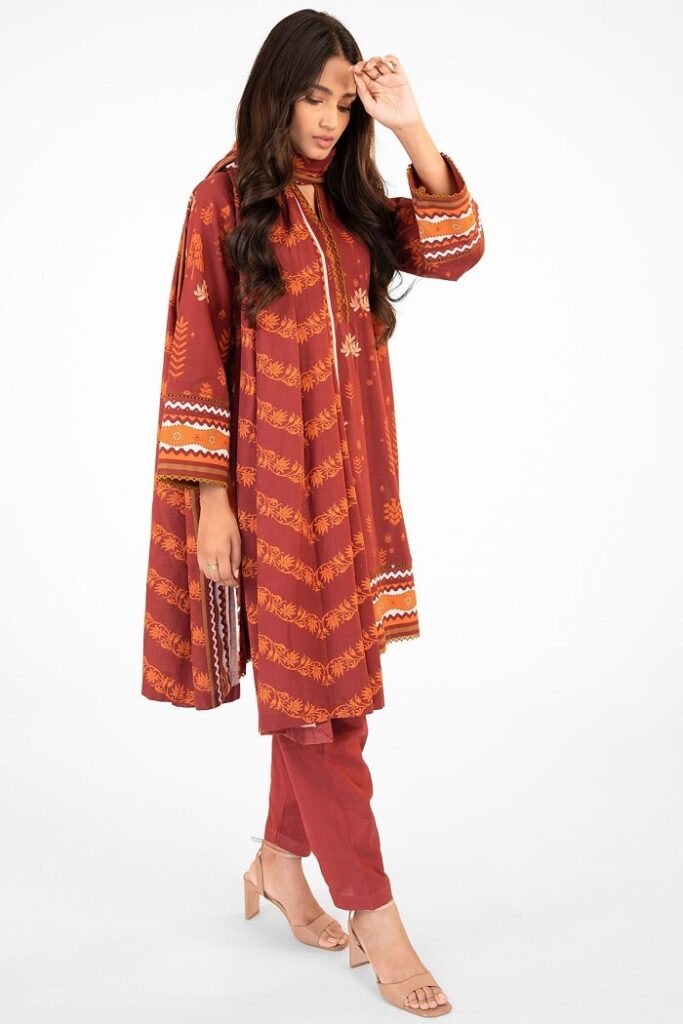 2pc printed khaddar suit with khaddar dupatta PKR:2,750.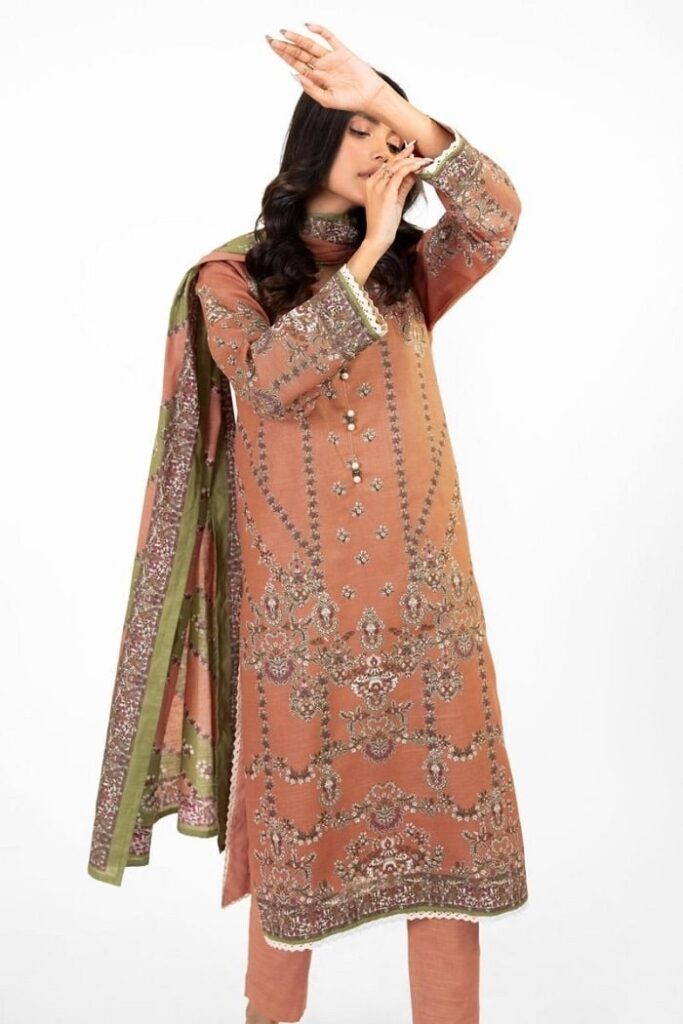 Coral color winter khaddar 2piece suit PKR:2,850 only.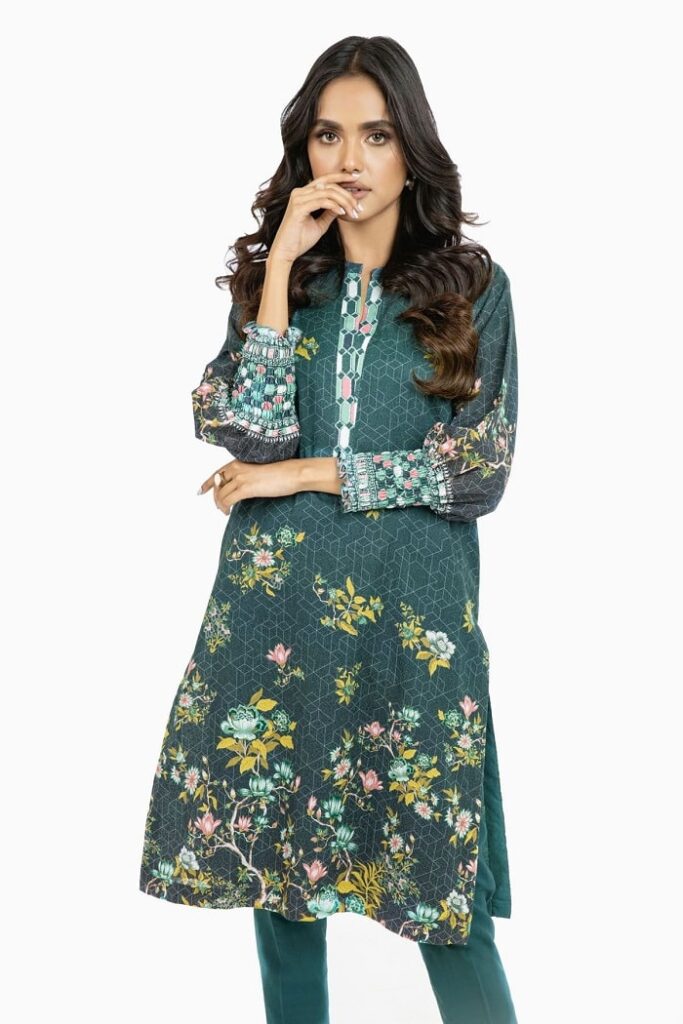 Stylish navy blue color printed karandi 2piece suit PKR:3,150 only.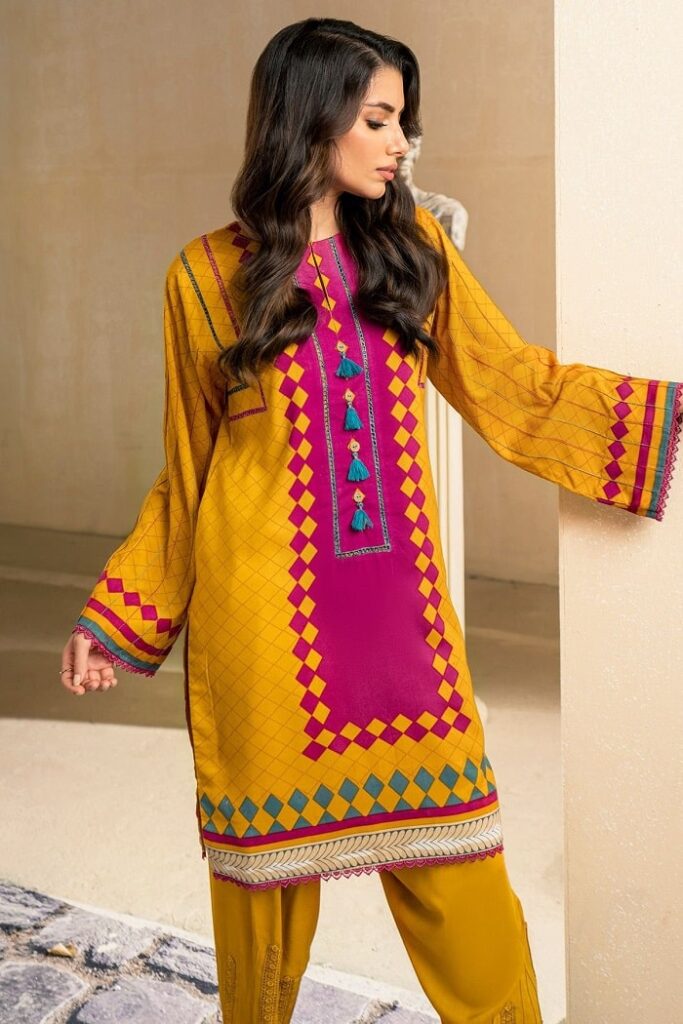 New design yellow color winter 2 pc printed viscose suit PKR:2,950.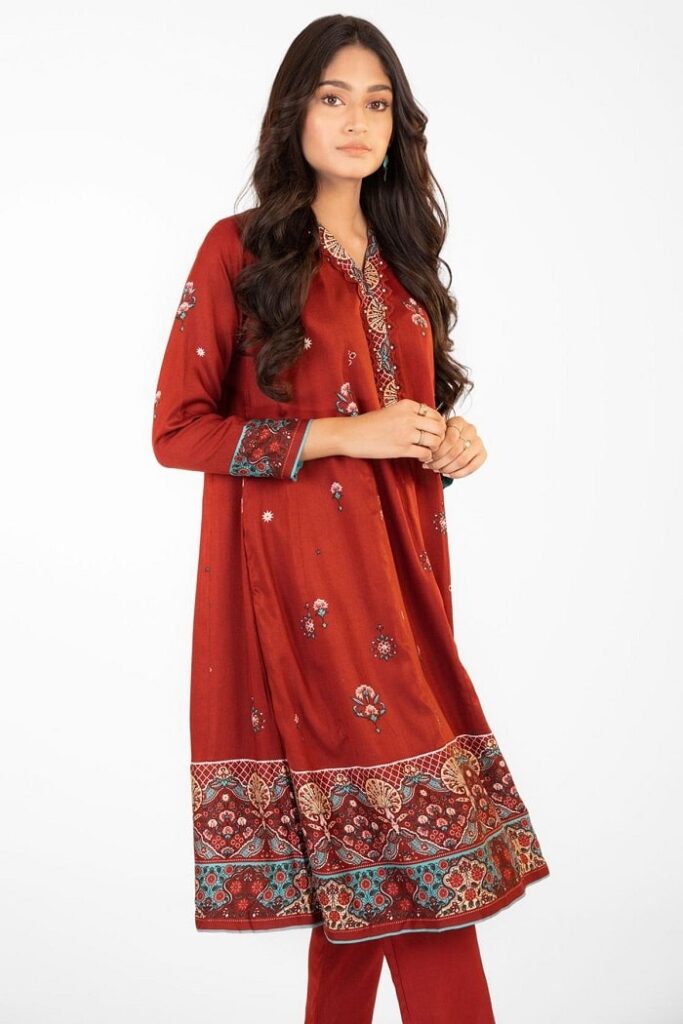 Beautiful maroon color printed 2pc viscose suit PKR:2,950.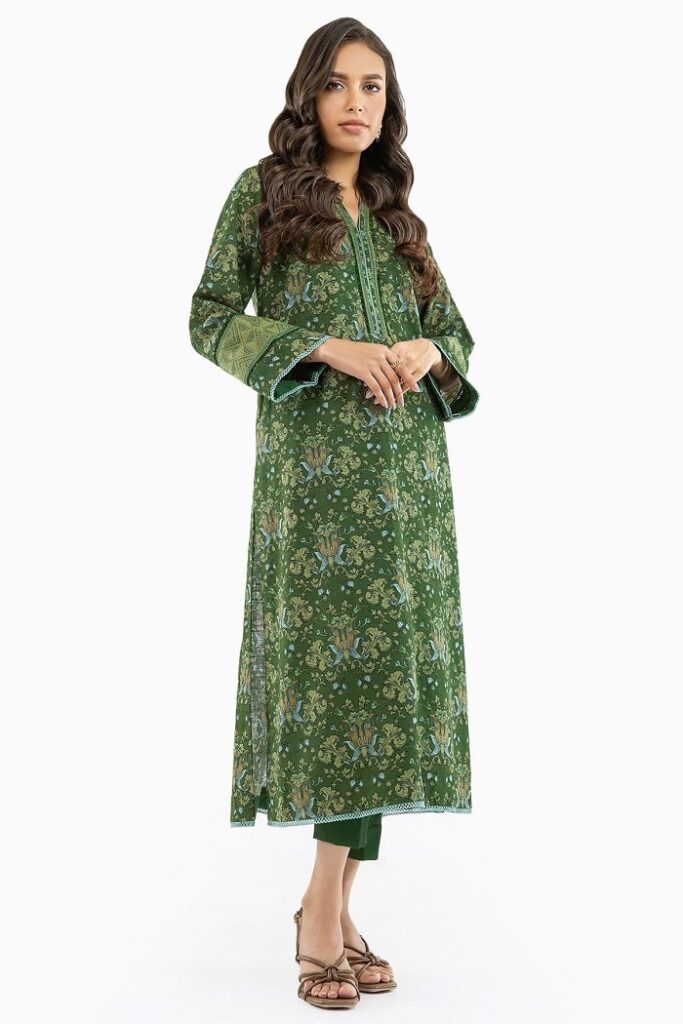 Let's enhance your winter look with this green winter khaddar 2pc printed suit PKR:2,850.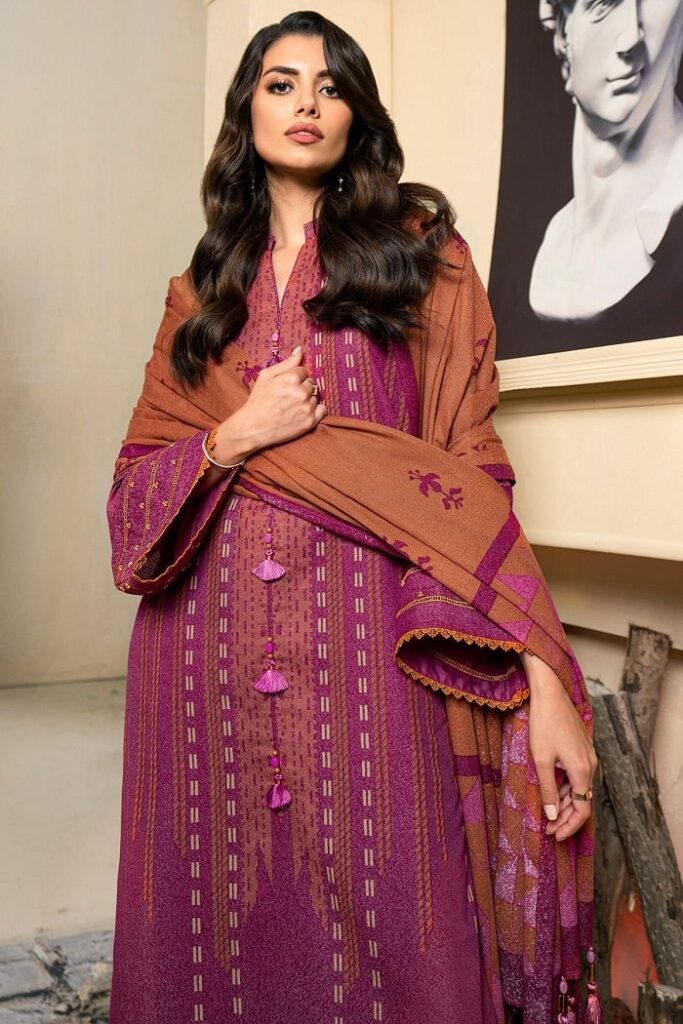 Unstitched 3pc printed karandi suit with karandi dupatta available for PKR:4,750.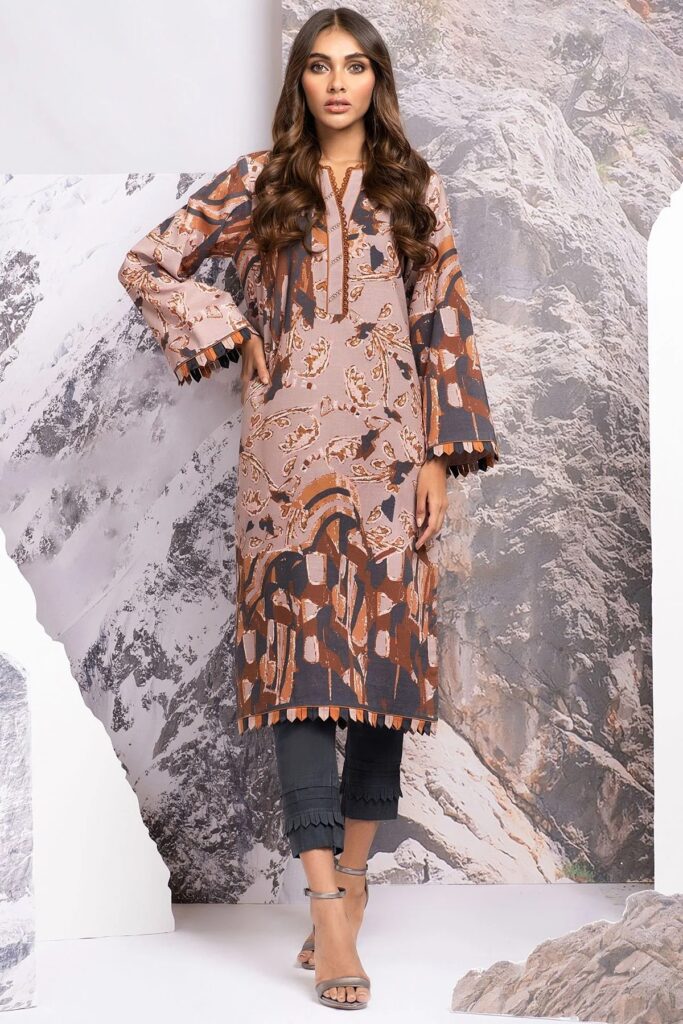 Printed khaddar winter shirt PKR:1,550 PKR:1,163 only.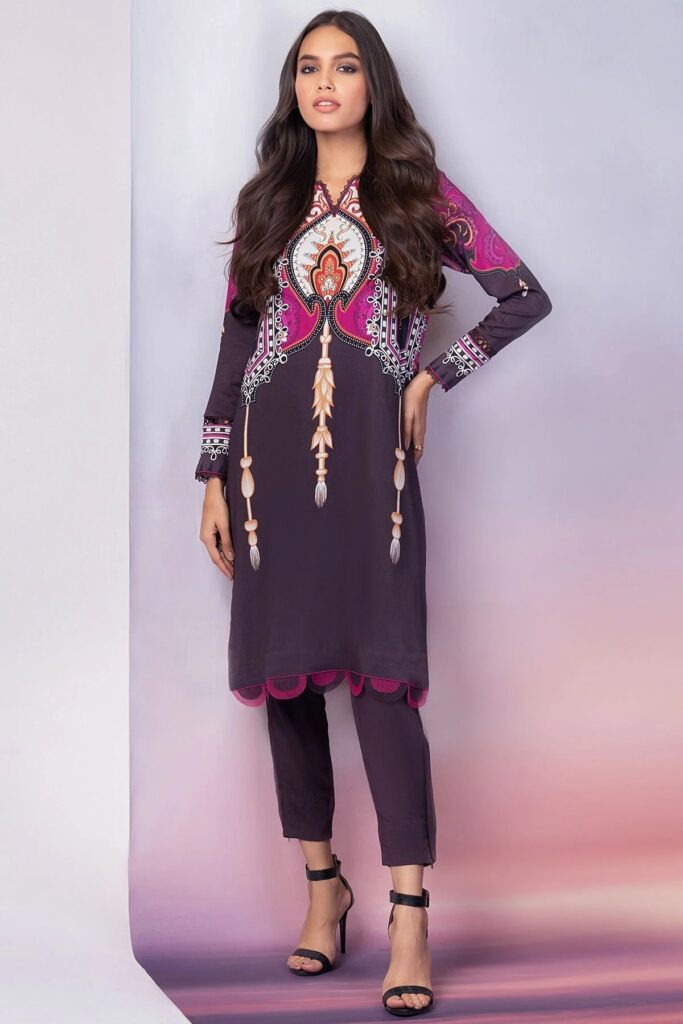 Unstitched 2pc printed brown viscose shirt and trouser PKR:2,650 PKR:1,988 only.
3PC Stylish Winter embroidered & Printed Collection Sale 50% Off
Here shop online for your favorite silk, embroidered printed suits to enjoy winter days with current trends. Get amazing winter color suits and fabrics for an elegant look. Or want to wear a 3pc posh embroidered and printed collection don't worry get a complete range of khaddar, twill viscose & cotton viscose intertwined with floral & Aztec patterns. Finally, girls scroll down this page and shop online for the Alkaram winter sale dresses 2023 in the affordable price range 2023.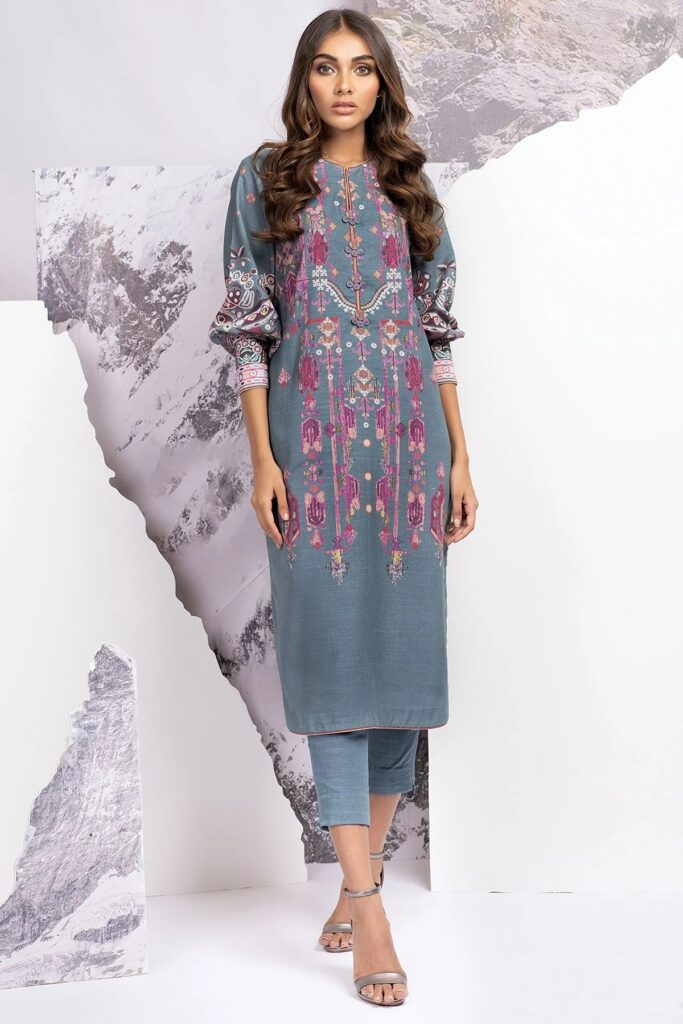 Stylish turquoise color winter printed embroidered khaddar shirt for women PKR:1,550 PKR:1,163.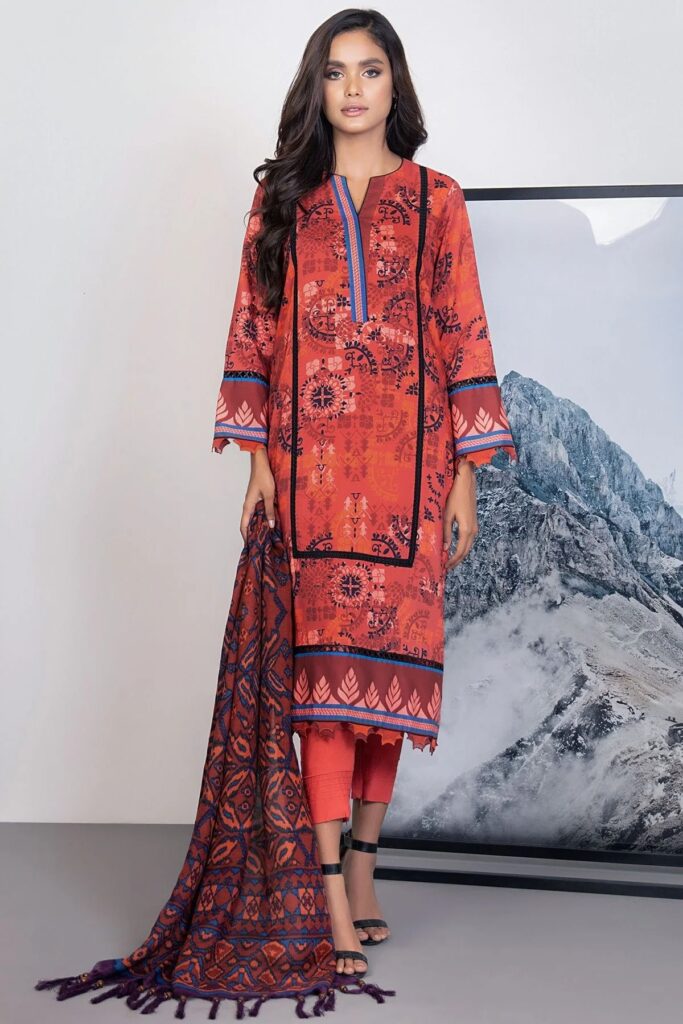 Rust-printed viscose unstitched 3piece suit with shawl PKR:5,950 PKR:4,463 only.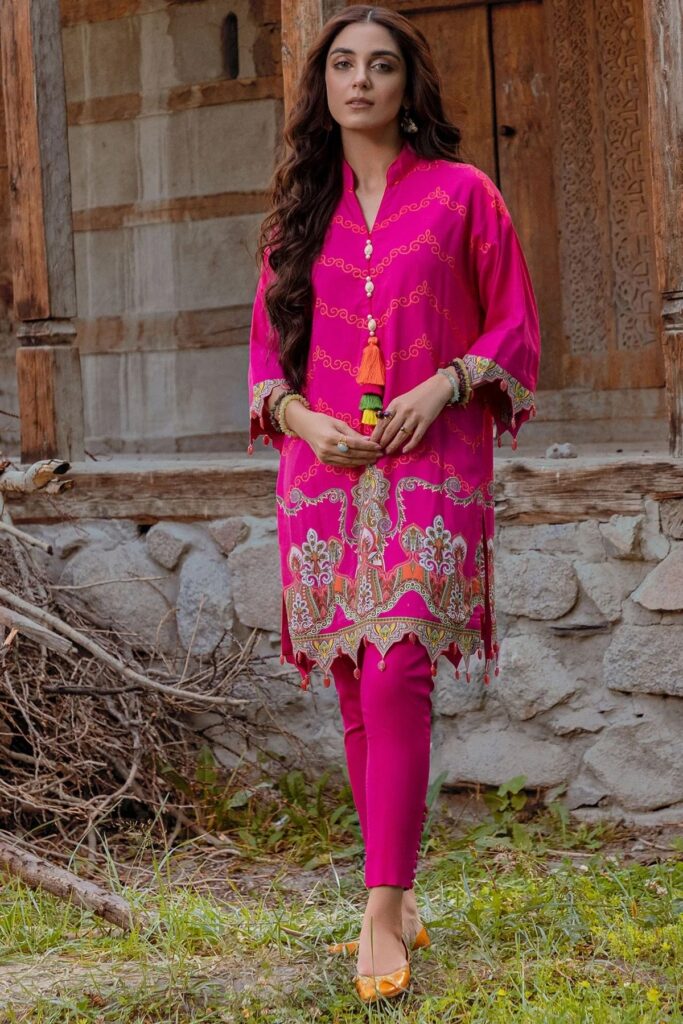 Printed unstitched one-piece pink color luxury 1piece shirt PKR:1,550 PKR:1,163 only.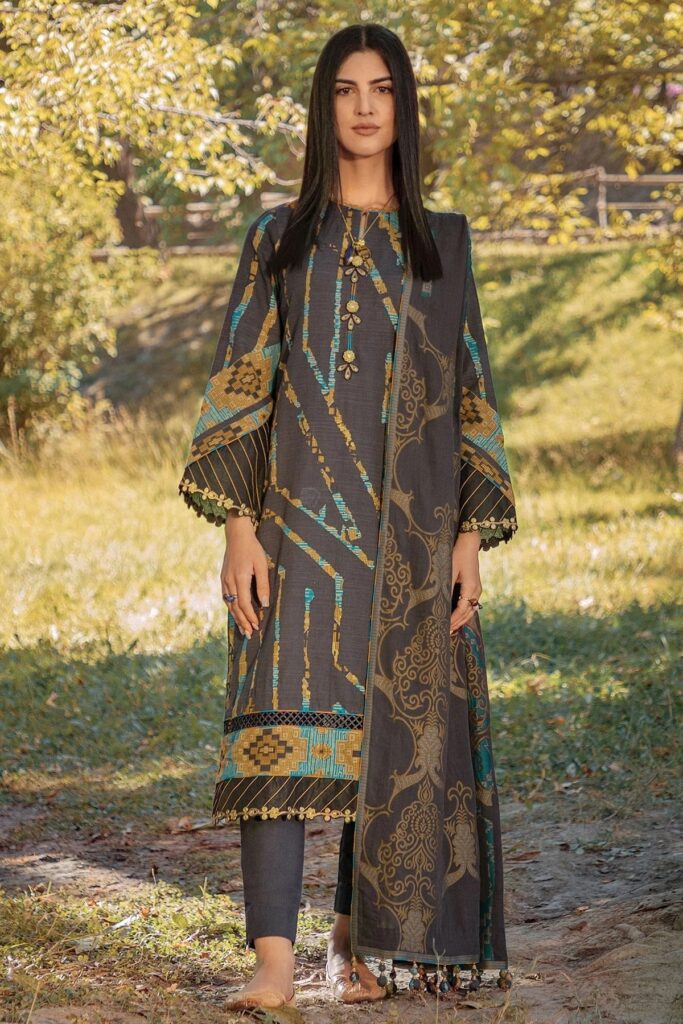 3p printed grey color embroidered khaddar suit with jacquard dupatta available for PKR:6,450 PKR:4,838 only.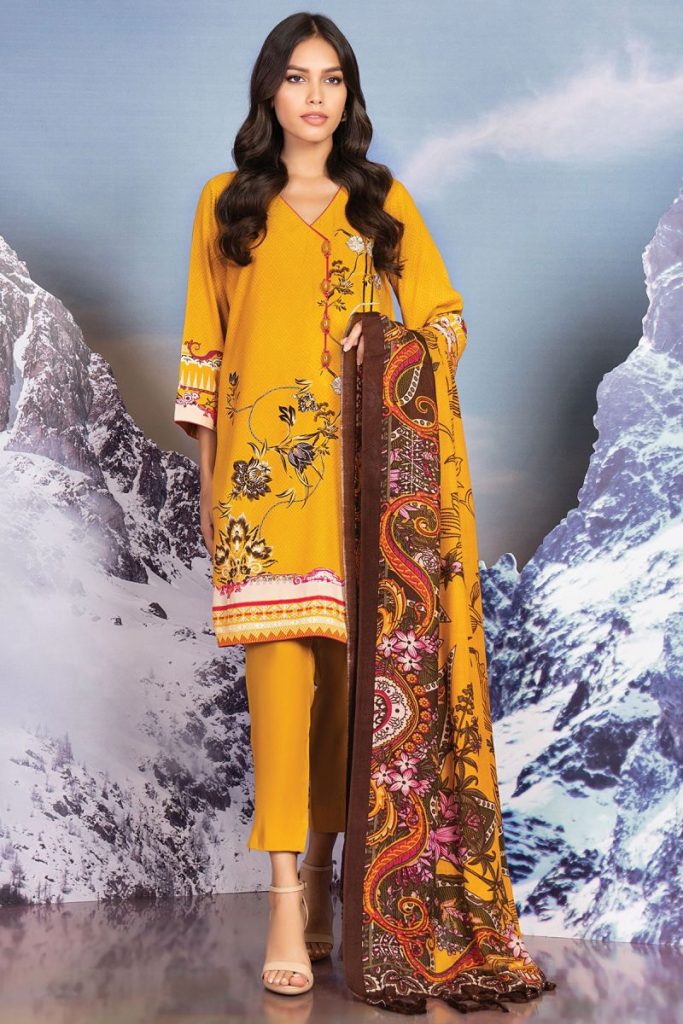 Beautiful Yellow Colour Three Piece Printed Viscose Suit With Printed Shawl Available At Sale Price by Alkaram Studio 50% OFF BUY NOW PKR:5950 PKR:3868 Only.
Beautiful Blue Winter Two-Piece Printed Viscose Suit Paired With Stylish Dupatta PKR:2650 PKR:1723 Only.
Un-Stitch 3 Pc Embroidered Suit With Twill Viscose Dupatta Available At Sale Price Save up to 50% Alkaram Winter Clearance Sale PKR:4250 PKR:2763.
Stylish Three Piece Printed Haute Pink Color Suit With Shawl Available Now PKR:5450 PKR:3543 Only.
Winter Pink Khaddar Suit With light Khaddar Dupatta Available At Sale Price PKR:3250 PKR:2113.
Lovely Blue Color Two Piece Khaddar Suit and Dupatta PKR:2850 PKR:1853 Only.
Stylish 3 Piece Printed Summer Suit With Brochia Dupatta Available in PKR:3500 PKR:2275.
Good Looking Printed Twill Kurti For Women's Made With Twill Weave Printed Suit PKR:2950 PKR:2065 Only.
Grey Color Cambric One-Piece Embroidered Shirt, Perfect for mid-summer season PKR:1750 PKR:1138.
Two Piece Printed Cotail Viscose Suit With Trouser Having beautiful sea green color for just PKR:2650 PKR:1723 Only.
Un-Stitch Printed Khaddar Shirt With Dupatta PKR:3250 PKR:2113 Only.