Top 5 Pakistani Bridal Designers Updated List 2022
Pakistan is now making progress in all the fields of life. In Pakistan, people are getting conscious about their fashion and outfits. At an early age, people live simple lives without having much charm in their life. Then with the arrival of new and young fashion designers, a new era of fashion started in this field of textile fashion. In mid 19's western fashion was only available for rich and luxurious people.
A common Pakistan just wears traditional dresses in those days. However, with the arrival of the new era fashion has become the motto of everyone. Pakistani Bridal Designers are trending but these are some famous names not only in Pakistan but also in the whole world:
Leading Bridal Wear Fashion Designers in Pakistan
HSY
Nomi Ansari
Zainab Chottani
Sania Maskatiya
Deepak Perwani
These are the names of those magical Pakistani Bridal Designers whose appearance itself tells about its marvelous work. If a girl wears a bridal dress designed by one of these designers then she looks like a princess having the crown and natural stitch dress. Hence it is a blessing to wear a perfect dress for the most important event of life for brides. If we examine these bridal dress work and designs carefully then we'll realize that these dresses have a great touch of Eastern touch of traditions. In older times brides were simple but perfect just because of their traditional & cultural dress. Therefore these Pakistani Bridal Designers have taken that technique of adopting cultural fashion in modern bridal outfits to make them unique and up-to-date.
The hybrid combination of these modern bridal dresses with older times traditional and cultural dresses has made these dresses a new crossbreed fashion. In all the wedding selection of the bridal dress is the most complex issue. There is numerous stuff in bridal dress such as color selection, stuff quality, detail work & embroidery work which tired a girl. All these things made her puzzle while selecting a bridal dress for herself. As you know heavily decorated detailed work bridal dress is appreciated by Pakistani folks, therefore, we have also posted a complete collection of such outfits on Stylostreet.com
Pakistani Top 5 Bridal Designers Updated List 2022
Fashion lovers feel affection for distinctive possessions. Girls for a long period of time are wearing heavily adorned detailed work dresses on the wedding day. That's why many girls are breaking this old habit by wearing light & trouble-free dresses on the wedding day. Three days of the wedding is a multifaceted time for girls to maintain their charm and natural beauty.
What to Wear On Wedding Day?
Before the wedding day, many events are celebrated such as Dholki, Mayan, etc. At these events, formal dresses have been selected by girls. In which color selection and print type are also selected by girls very carefully. Basically yellow is considered the color of Dholki and Mayan day. In yellow color light yellow shade is usually selected due to its matching with the customs of the day. Yellow color rituals are followed by folks and it is still in the fashion for the beginning of time.
After all of these on the day of Mehndi, occasion girls include other slightly shades in a their yellow color dress. Slightly touch of green and pink color makes it up-to-date according to the present era. Many options are present in the markets to wear on Mehndi day for Pakistani brides. Ghagra Choli of yellow color having shades of green or pink hot looks marvelous on the bride. This dress made the day for the bride and other girls wish to copy her style at their weddings. With starting a discussion on the topic of "What to wear on Wedding Day" we have to clear some basic points.
The red color is considered a symbol of happiness and joy in the subcontinent. That's why Red color has become a part of tradition and culture to worn by brides on their wedding day. The red color is the color of joy and the black color is the color of sadness according to the people of Pakistan. However, Christians wear white on a wedding day. Just to change the tradition now a day's Pakistani brides are also wearing a white dress on the wedding day to make some change and made their lovely moments rememberable.
Here are the Pakistani top 5 Bridal Fashion designers 2022
HSY Brand
Hassan Shehryar Yasin is considered the backbone of the Pakistani bridal industry. His masterpieces have a magical effect on its regular customers. If you really want to make your wedding keepsake for your whole life then HSY should be your first option.  HSY bridal dresses are normally hybrid combinations of silk, chiffon, and velvet stuff. All this rich stuff makes the dress luxurious and perfect. HSY is also a big fan of embroidery work, therefore, we have often seen detailed work on his designed dresses. A unique combination of gold and red color make HSY the top-ranked designer of Pakistani bridal dresses.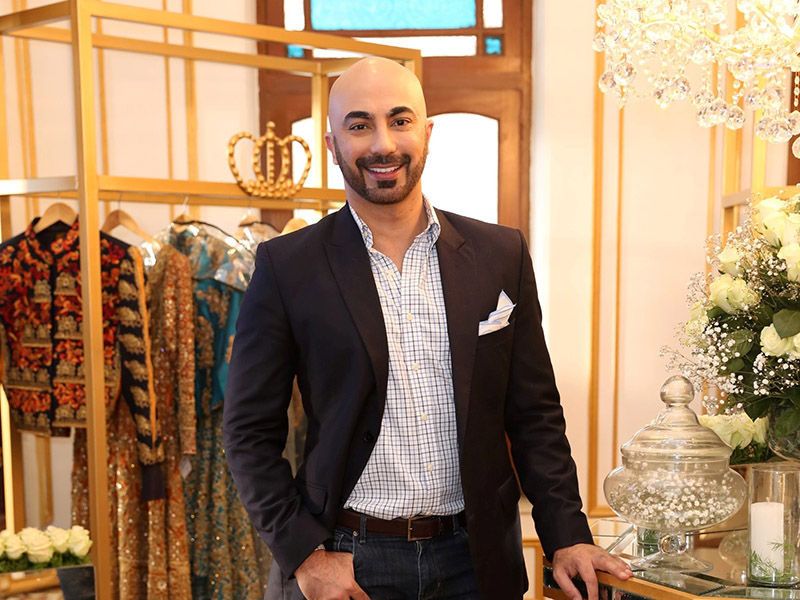 Nomi Ansari
If you are searching for a design having a charming look then buy Nomi Ansari's bridal dress. All the dresses designed by Nomi Ansari are famous in Pakistan just because of their stunning designs. Embroider detail work bridal dresses are also getting fame having natural pearls stitch with its lace contras and designs. Long & short shirts with Lehnga, the Crop top is also trending. This is a new start of a new design wearing a crop top with Lehnga on the wedding day. The last thing which we have to mention about Nomi Ansari bridal collection is its lovely selection of color ranges. Lovely peach, golden, red, etc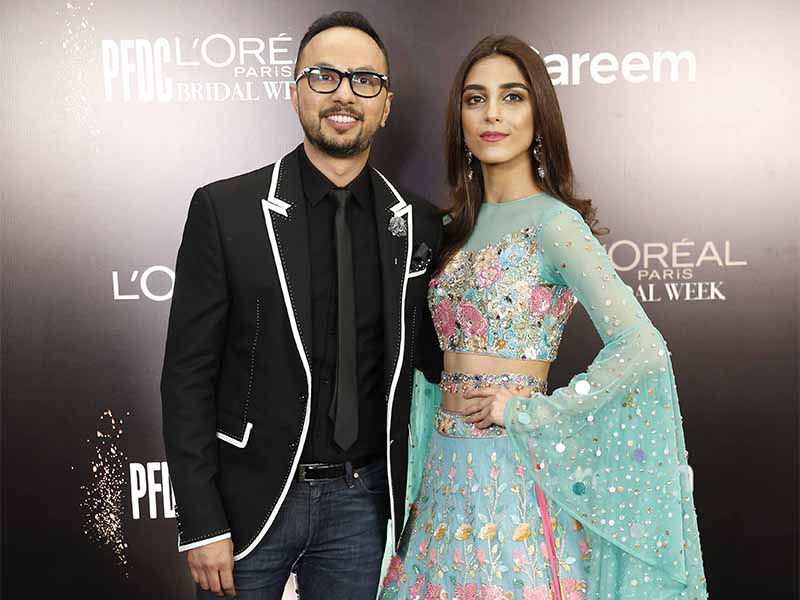 Zainab Chottani
Zainab Chottani is not only famous in Pakistan but her work is appreciated in other parts of the world. He is a fashion designer and her main cause of fame is just bridal dresses. She has designed bridal dresses with new designs and has designs never seen before. Zainab chottani had started her career in the 19's. She is an experienced fashion designer and now she is famous in the whole world. Her bridal embroidery and plain dresses are famous. She is an expensive designer but her work is more expensive as compared to any price.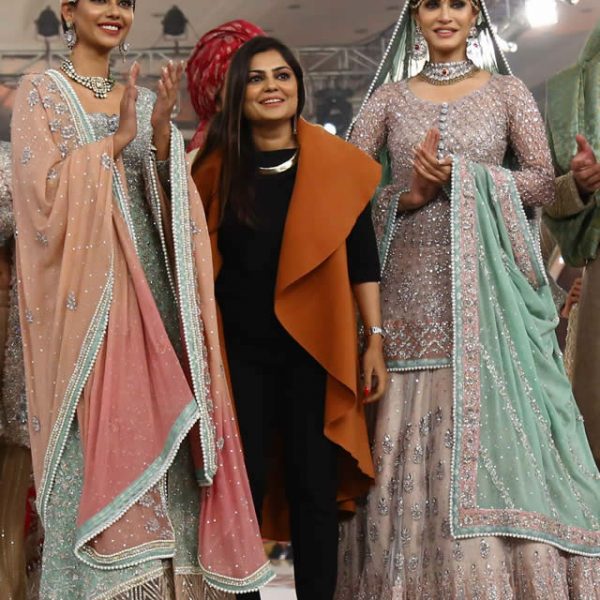 Sania Maskatiya
Girls are being tired to look the same kind of bridal dresses coming from ancient times! If you are also tired and you want to become a part of the new generation brides having new fashion then you have to buy Sania Maskatiya.
Deepak Perwani
Deepak Perwani is a name in the Pakistan fashion industry and he does not need any introduction. Deepak is famous for his embroidery work on bridal dresses. We have posted all the latest bridal designs which will give you an idea about bridal dresses designed by Deepak Perwani. Color selection, stuff quality, embroidery work, stitch quality, and color quality is of a luxury kind in this bridal collection.