Sitara Studio Unstitched Winter Collection 2022 With Price
Sitara Studio is now providing the best winter-season collection for women. Furthermore, this winter un-stitch and ready-to-wear collection contain high-quality material for the winter weather season 2022-2023. Sitara studio's new winter arrival collection has a variety of exciting combinations of prints for women of all ages.
Sitara Textile Industries Ltd was founded in 1956 as a manufacturer. Later started to provide new aspiring 100% pure quality outstanding materials to their clients. Furthermore, the brand maintains its customers' expectations with fine-quality fabrics. Now Sitara textiles work worldwide and fulfill international standards. Sitara Studio aspires to achieve extraordinary success in the world of retail. Moreover, this brand working hard to achieve its goal in the retail industry as a market leader. And doing their best to establish high standards of quality and adopt modern standards to achieve goals.
Sitara Studio Winter Collection 2022-23
Generally, in the winter season every one required to wear warm and comfortable clothing. Let's talk about the best of Sitara brand winter un-stitch collection for women's 2022-2023. Furthermore, this Sitara studio winter unstitches catalog has khaddar, karandi, and linen suits that are best for all ages women. Get ready for a wide range of new variety winter fabrics in this winter season of 2022. Prepare yourself for the upcoming winter days in Pakistan.
Plus, in this winter un-stitch collection, you will find excellent winter outfits in two-piece and three-piece collections. As you see all these designs contain fantastic shades and patterns.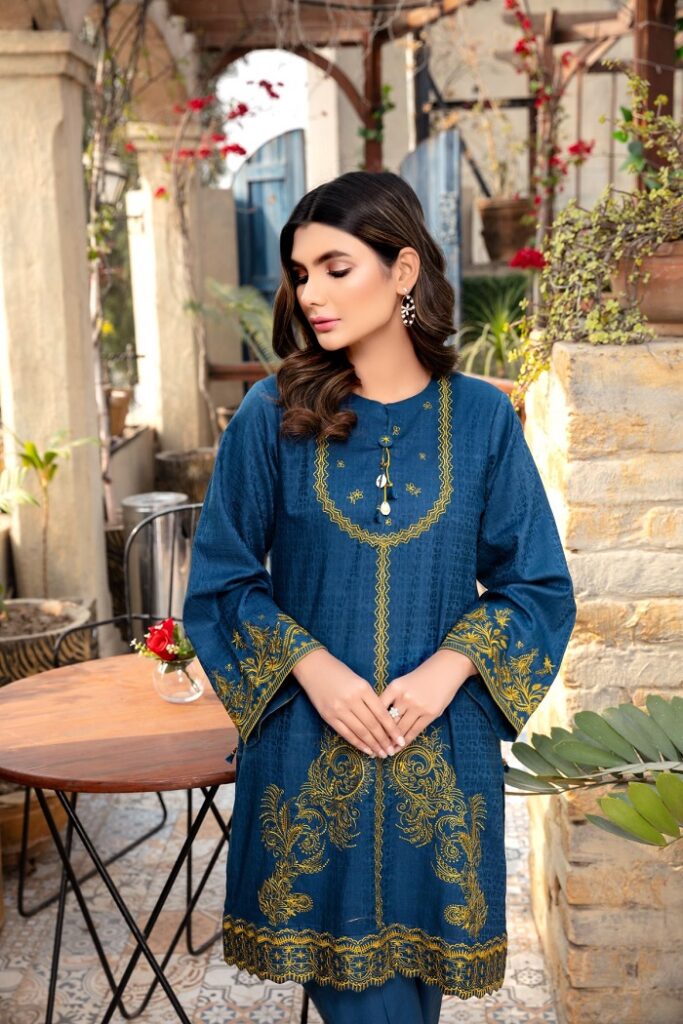 Blue embroidered jacquard 2piece suit PKR:3,795 only.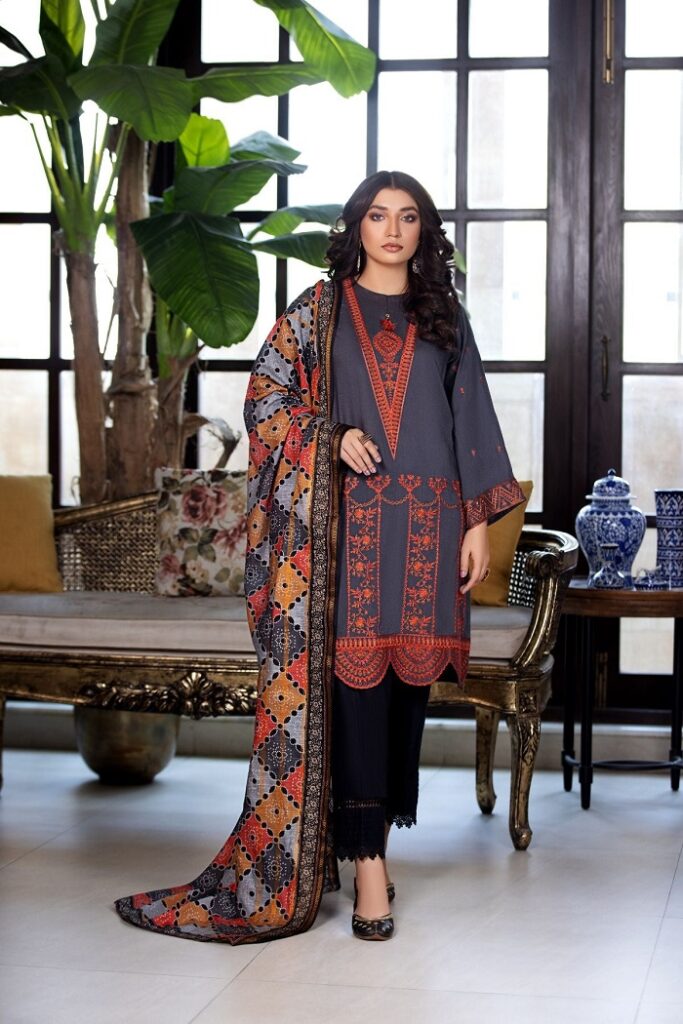 Semi formal wear khaddar 2pc winter unstitched suit PKR:3,995.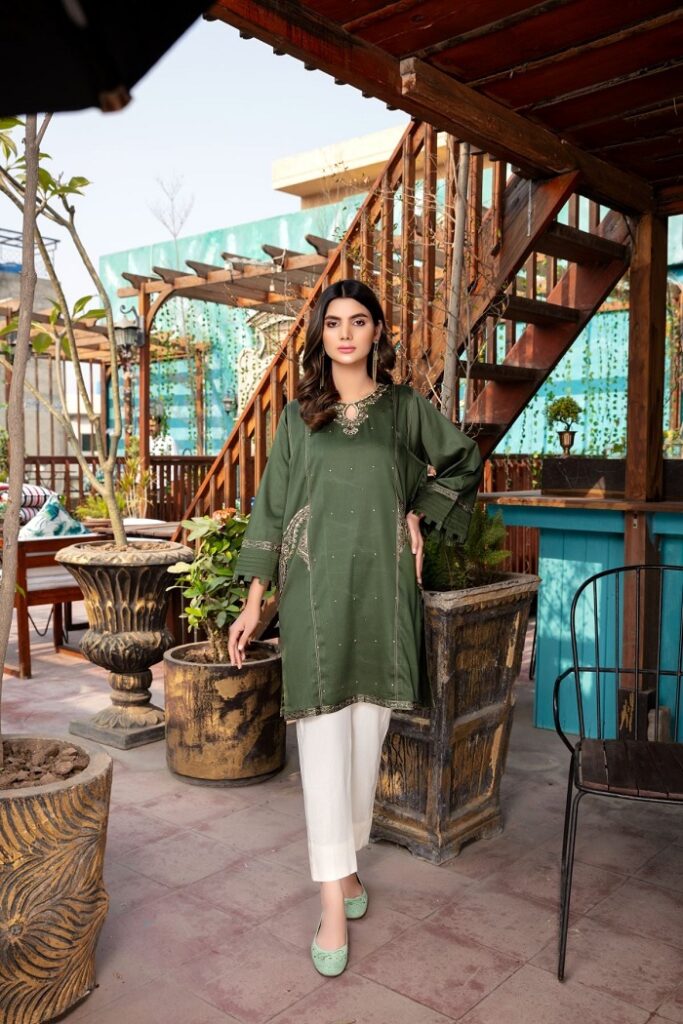 Beautiful Geen cotton stain shirt with embroidered patches on sides PKR:2,795 only.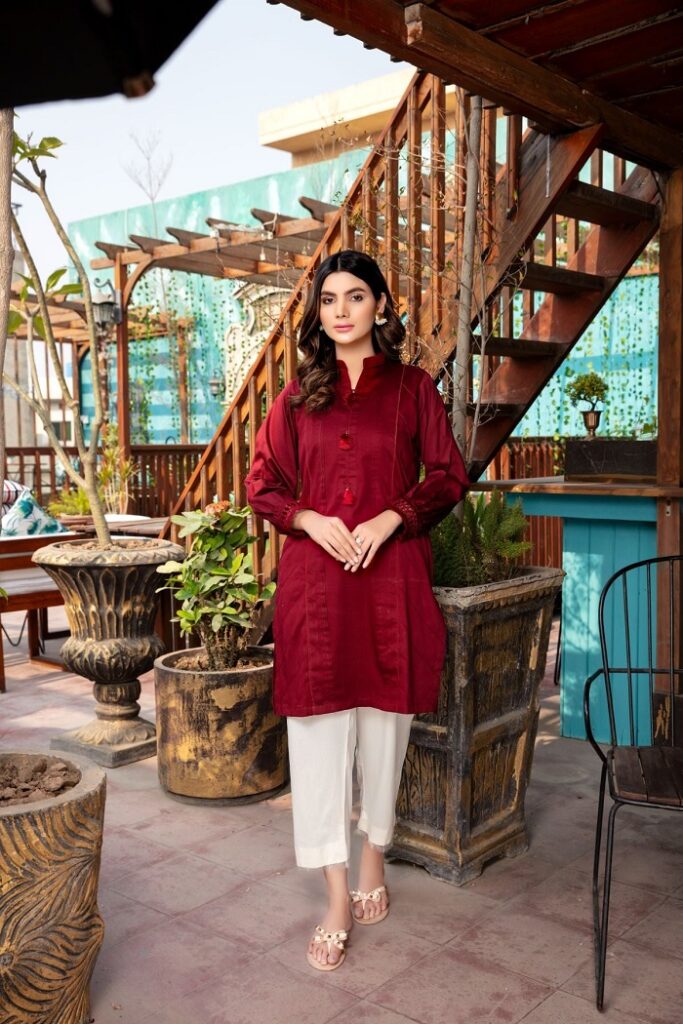 Stylish maroon basic cotton satin shirt for girls wear PKR:2,295 only.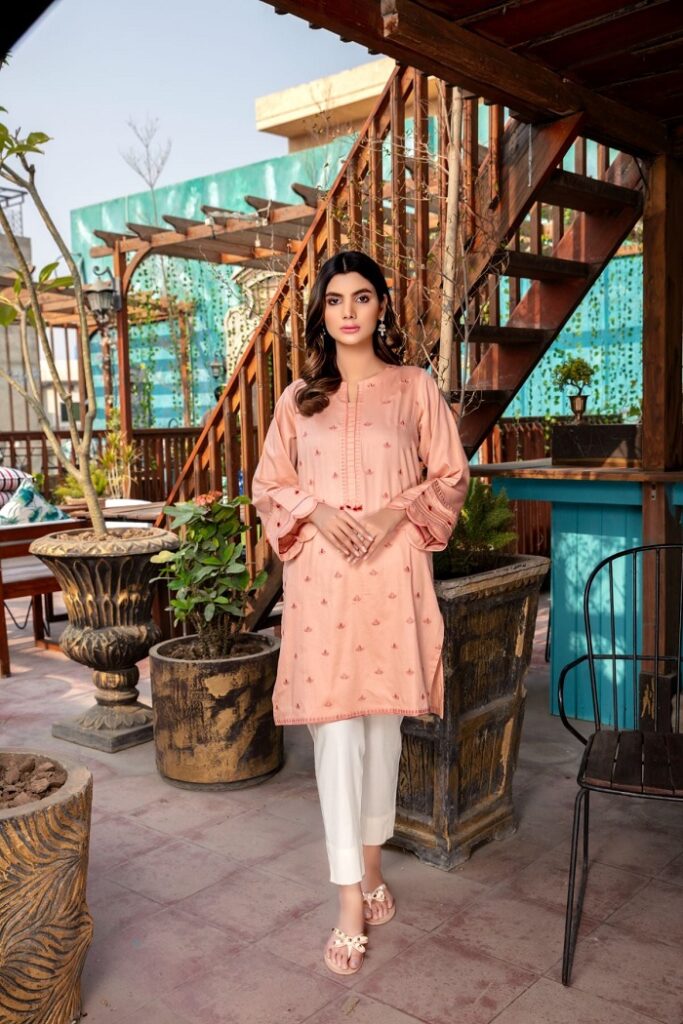 Embroidered one-piece winter peach color shirt PKR:2,795 only.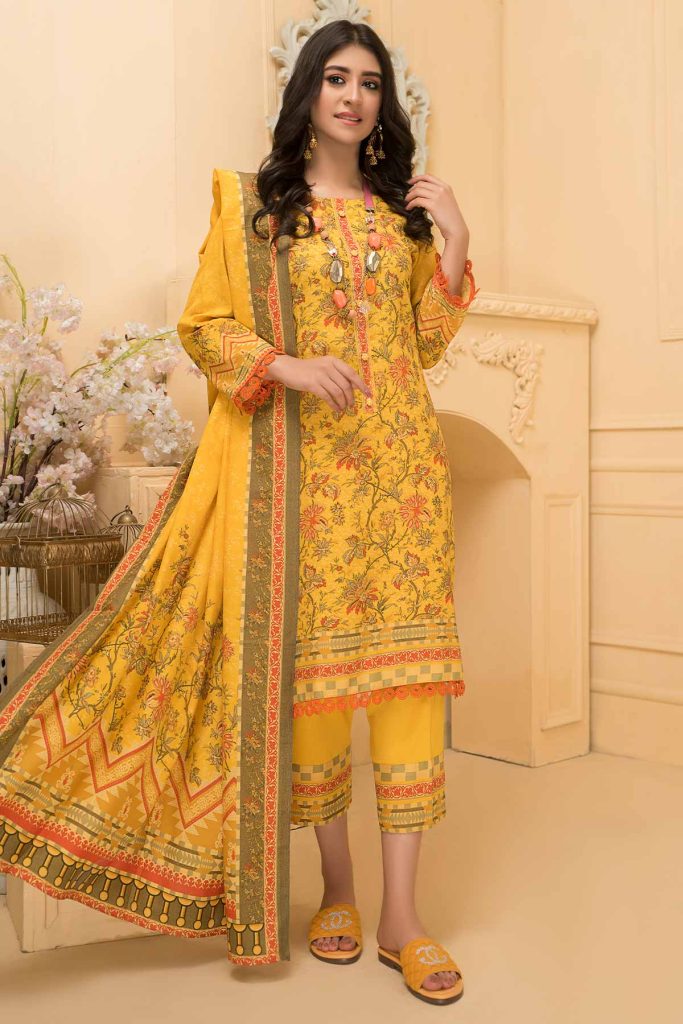 2PC Un-Stitch Winter Collection for Women's
Furthermore, sitara clothing brand also provides the best winter 2PC un-stitch collection for ladies' wear. This winter prêt 2 piece shalwar kameez catalog is having the newest and unique styles for young teen girls. The brand always provides unique and trendy outfits according to current fashion trends. Sitara brand start working in 1954, with the only aim to satisfy their customers. Therefore, now it becomes one of the leading clothing brands in 2022.
Ready To Wear Suits for Women's
Many women normally like to purchase ready-to-wear suits, because they do have not much time to stitch them. Therefore, sitara brand considers ready-to-wear winter/summer collections for women in a reasonable price range. To maintain customer trust sitara brand always sets prices reasonable for everyone. Continuing work and high-quality fabrics make the leading clothing brand in Pakistan.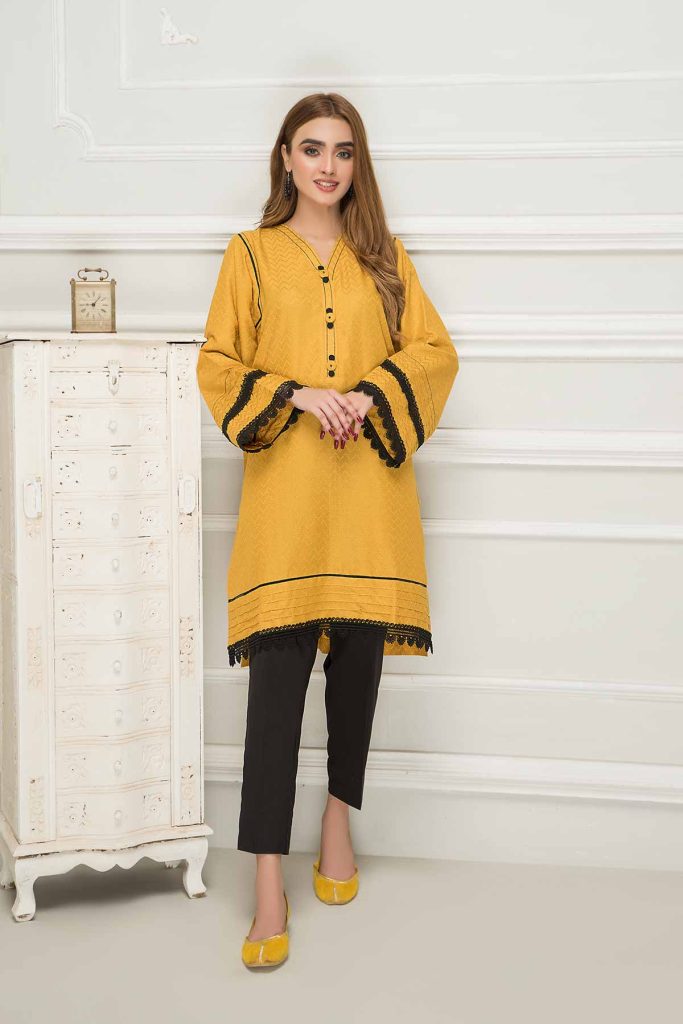 Men's Wear Collection
Moreover, here you will also find the best un-stitch fabrics for gent's wear. Recently new colors & designs publish by sitara studio for Men's wear winter clothing. Let's explore these gentlemen wearing winter khaddar, karandi, linen, and Lawn suits.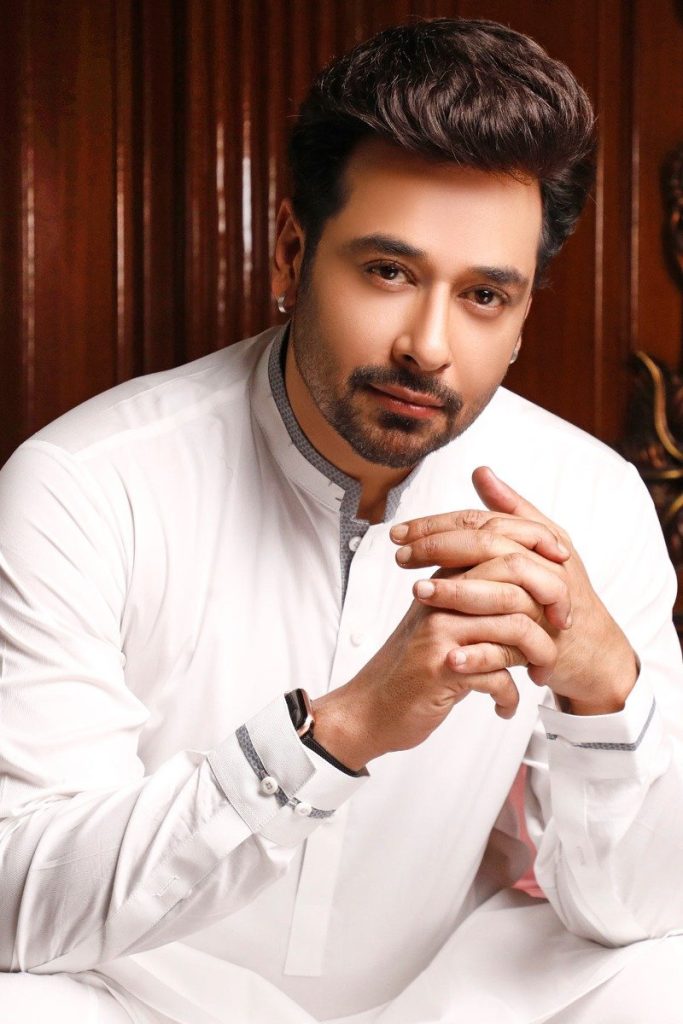 Sitara Studio Footwear
Shoes always play an important role in your personality. So, don't forget to buy the perfect shoe that will maintain your winter personality. Let's explore with us the more interesting and exciting Sitara shoe collection for women's and Men's wear.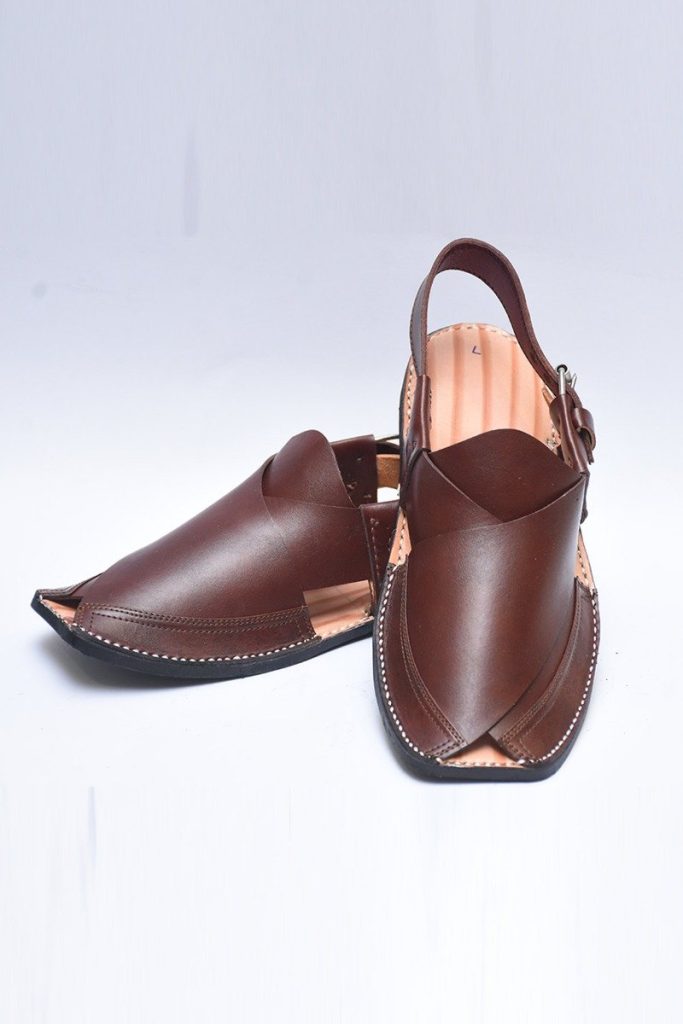 Sitara Studio Bed Sheets
Bring new finest fabrics for bed sheets, Sitara studio best sheets 2022-2023. Here you can find the best bedsheets with beautiful prints. Today select your favorite bed sheet in the discount price range.