Shiza Hassan Luxury Clothing for Wedding Wear 2023
Ladies usually wear perfect colorful luxury wedding dresses with stylish shoes & other accessories. Shiza Hassan Luxury Clothing for wedding wear are available in-store & online also. Get ready to buy classic wedding wear outfits in a reasonable price range.
Shiza Hassan brand was established in 2014, always famous for her unique styles of luxury festive and wedding wear outfits. Furthermore, fashion label is also well known for its elegant, dynamic fashion in the whole world. As we can see that this clothing label is perfect to provide bridal, formal and luxury wear outfits. In addition, this brand is also Manage by the founder designer who complete her graduation from LUMS. Furthermore, she did a diploma in interior design from NCA and is also a member of wapda tennis team.
Shiza Hassan Luxury Collection's 2023
Shiza Hassan always provides 100% quality fabrics in bridal, luxury, prêt wear collections nationwide. And the fashion label also presents its collection in prestigious shows across the country. Get ready for a new luxury bridal wear collection in an affordable price range.
Shiza Hassan maintains quality standards and knows about new techniques to provide new traditional outfits for women. This brand is also manufacturing unstitched winter/summer collections for women. While finding the best shadi dress, you must visit Shiza Hassan Store and find the best outfits at a reasonable price.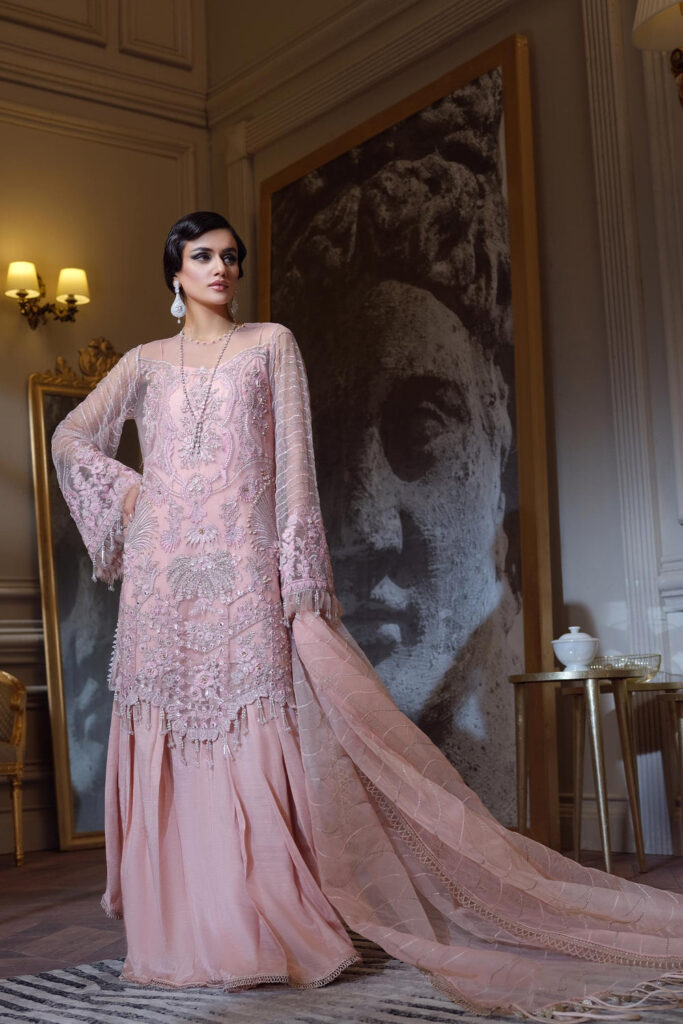 4piece stitch rose pink color luxury wedding wear suit PKR:56,500 only.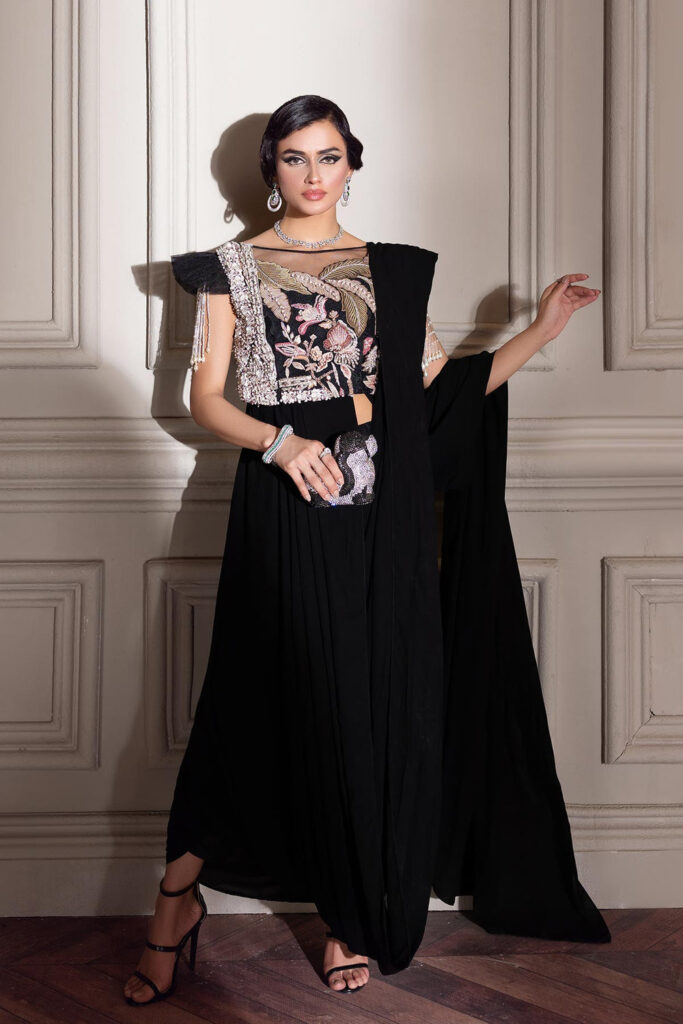 Let's get the unique dazzling look by wearing this black embroidered blouse, pants and saree PKR:7,5000 only.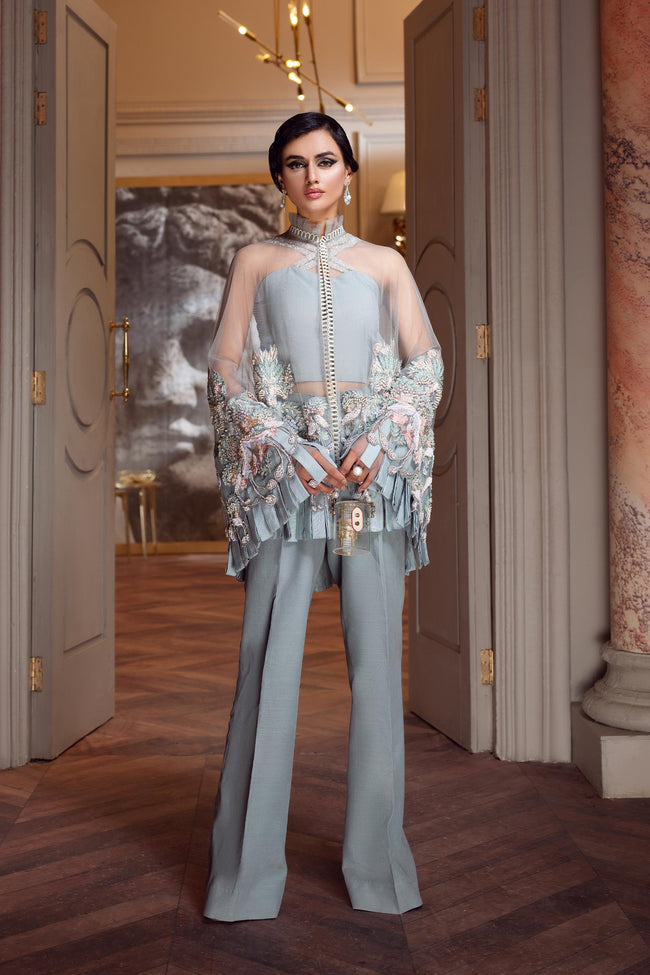 Beautiful floral embroidered work ready to wear 3piece suit PKR:85,000 only.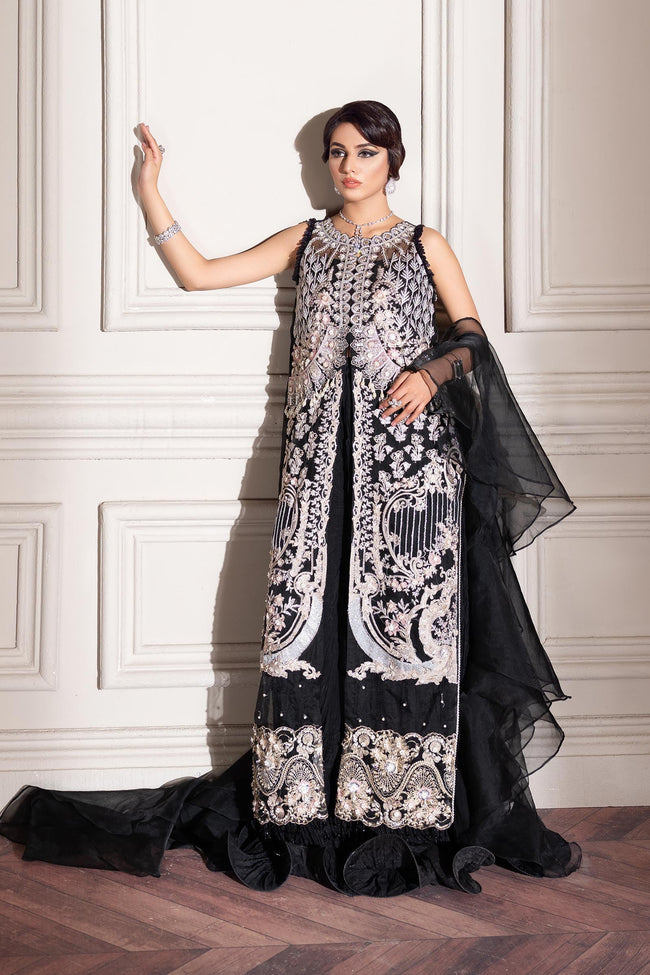 Black heavily embroidered 3piece unstitched suit PKR:55,500 only.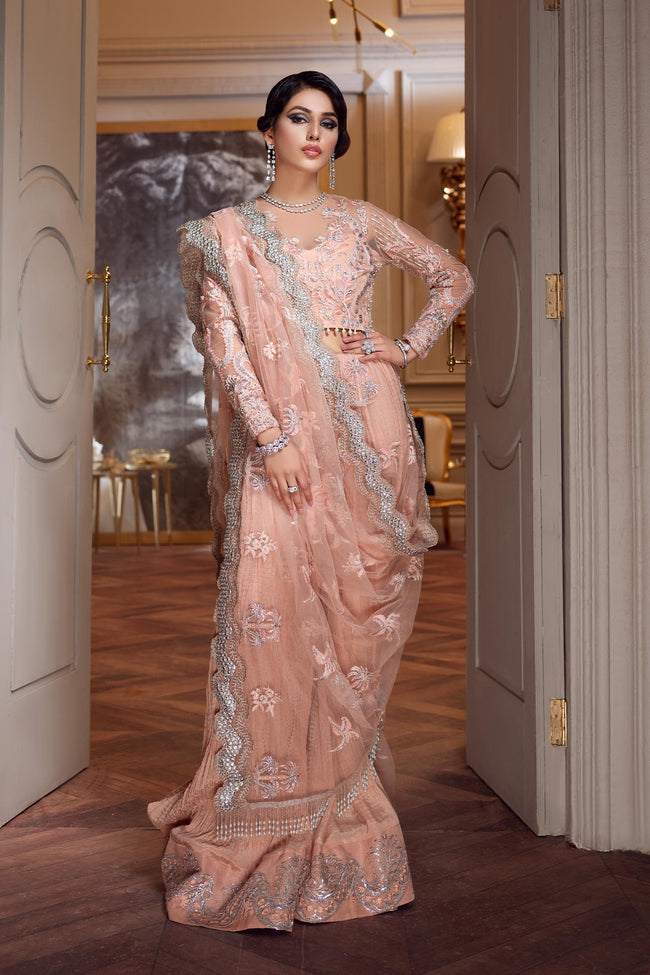 Powder pink color saree for unique traditional look PKR:55,500.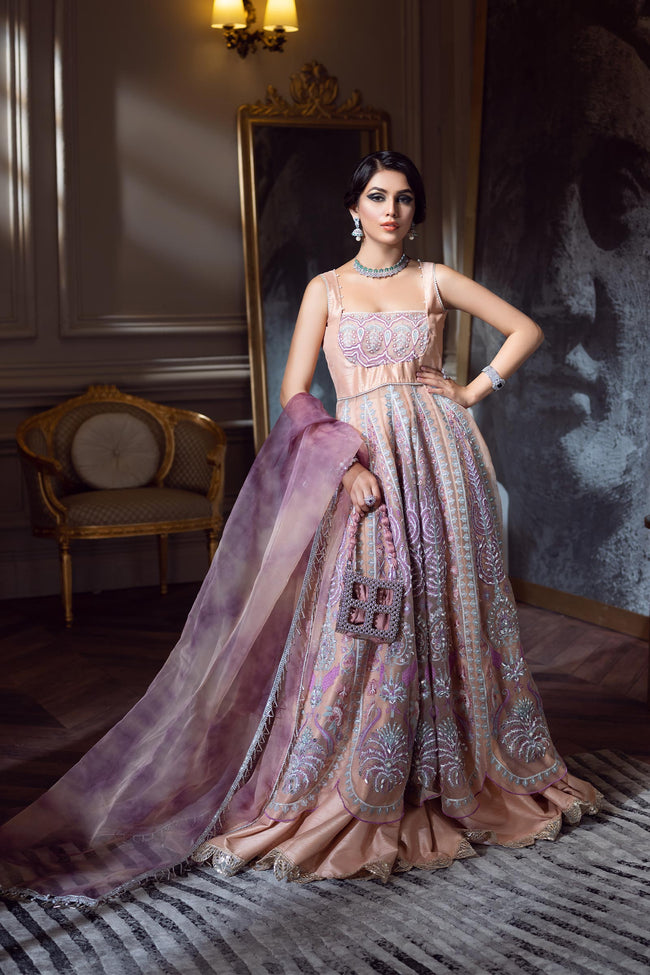 Get a dreamy look by wearing this lilac embroidered gown paired with matching color trouser and a dupatta available for PKR:58,500.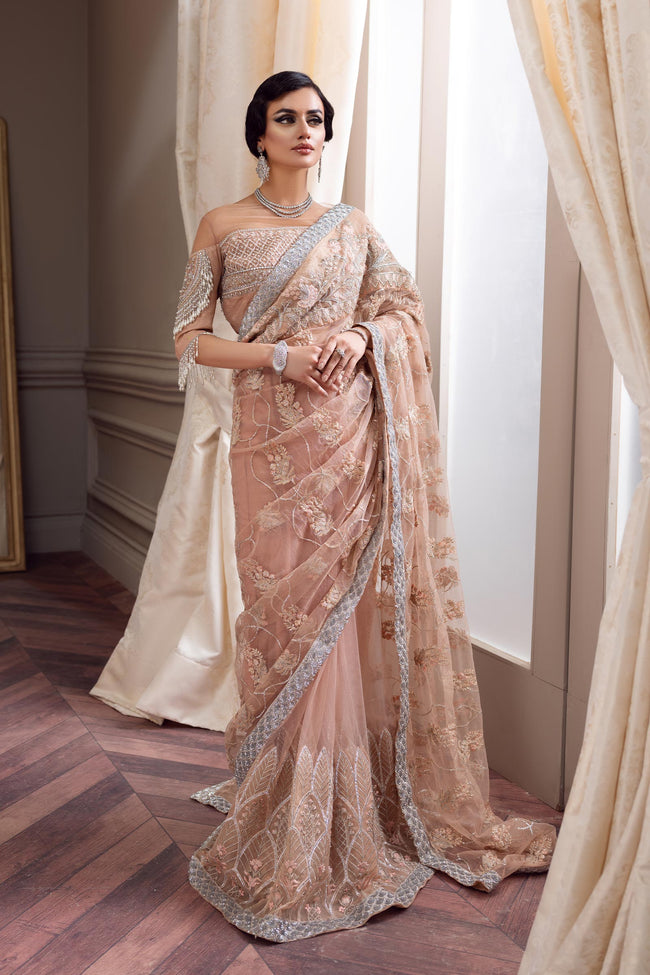 Stylish pink color ready to wear shiza hassan elora saree for wedding wear buy now for PKR:59,500.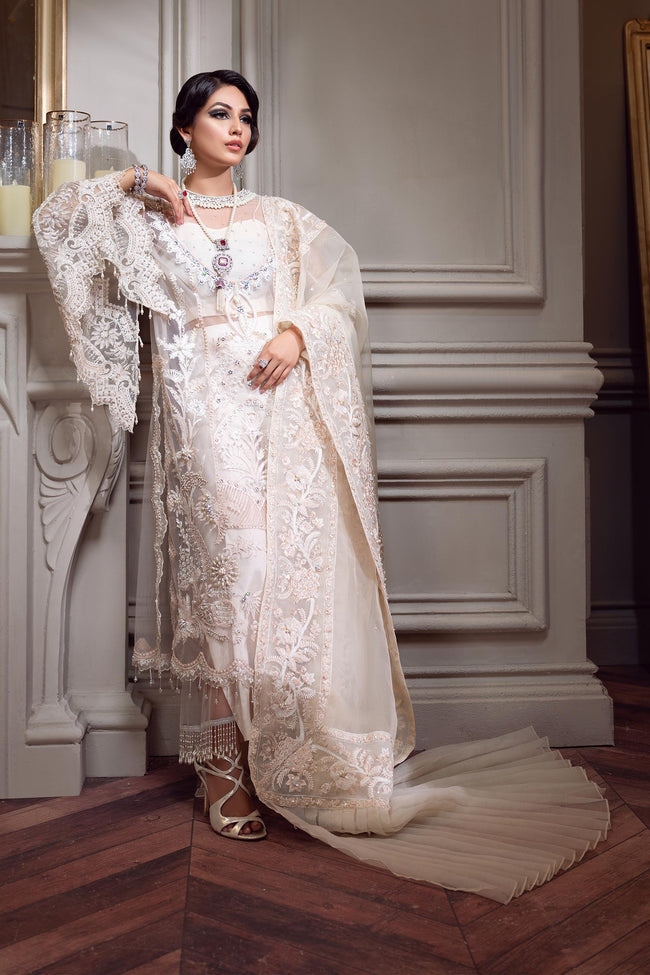 This winter gets a stunning wedding look with this off-white luxury stitched 4piece suit available now PKR:56,500.
Shiza Hassan Bridal Wear Sale
Shiza Hassan brand is inspiring ladies from her new cultures and artwork dresses. Now she is one of the prominent designers in the Pakistani fashion industry. She always designs several outfits for seasonal as well as occasional functions. In today's post, we are sharing Shiza Hassan's new wedding formal wear dress designs.
These luxury outfits can fulfill your desire for perfect winter outfits. Let's buy stunning masterpieces of prêt and luxury dresses including the best wedding dresses in simple and heavy work. For more new & exciting collections, keep with us at stylostreet.com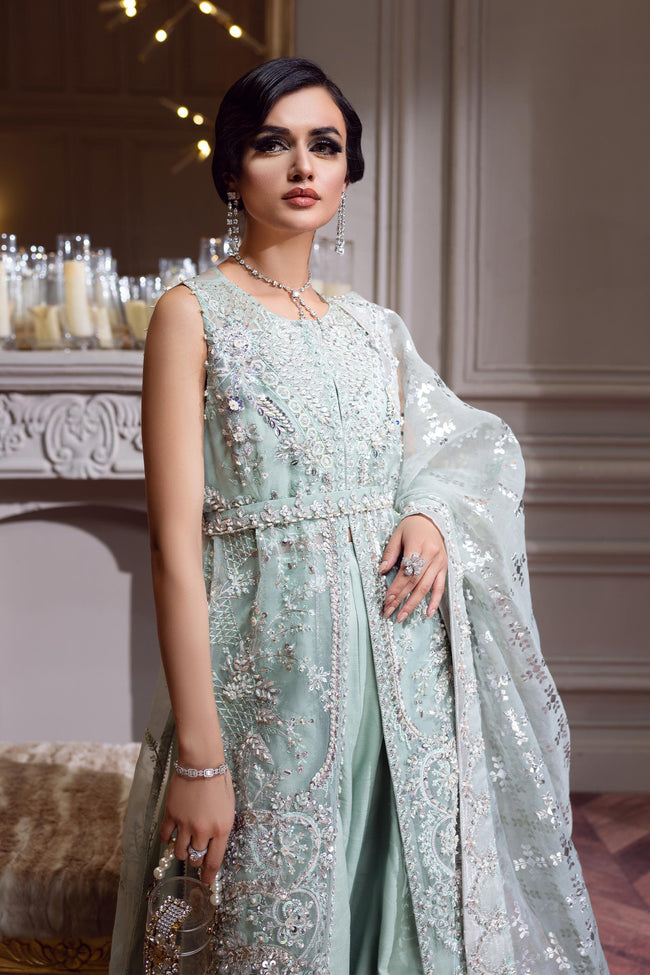 Perfect wedding season embroidered 4piece suit for women PKR:59,500.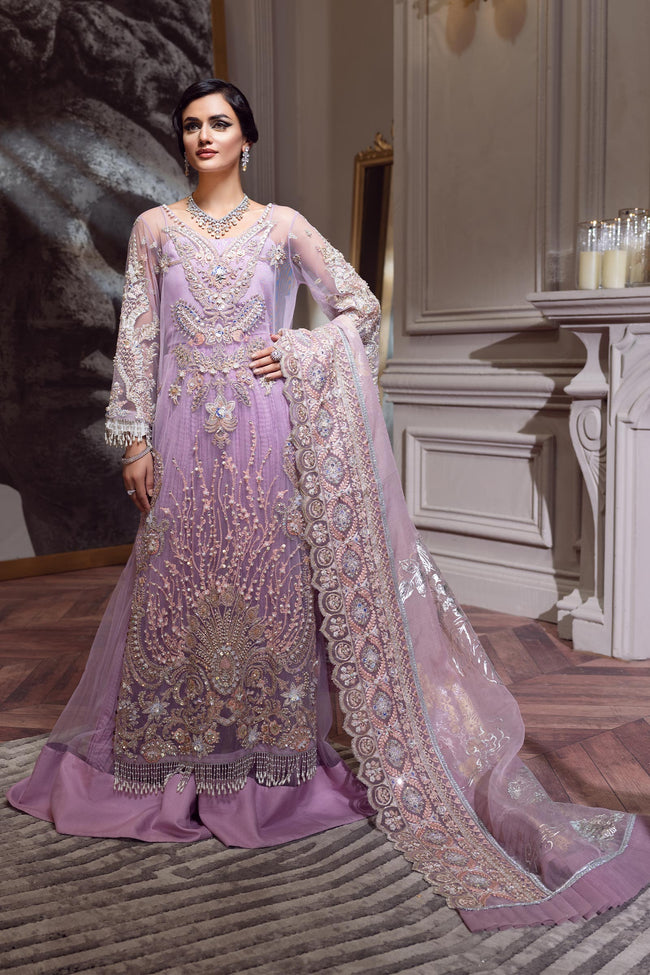 Purple embroidered wedding wear suit for women PKR:59,500.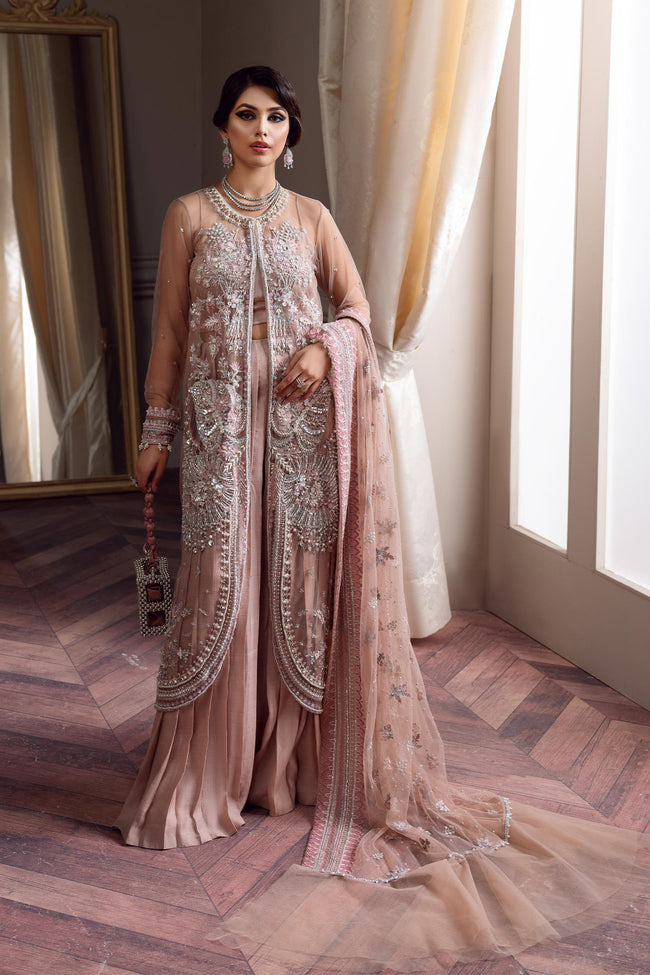 PKR:59,500 only.