Sania Maskatiya Eid Collection 2022 For Women
Sania Maskatiya is a famous fashion designer of the present time. She has won many fashion awards due to her incredible work in the fashion world of Pakistan. After the blockbuster success of her famous and all-new Isfahan at PSFW in the year 2022. She launched her new collection "Eid ul Fitr". Collection 2022 by Sania Maskatiya has been specially launched for the coming Eid event.
Therefore, as you know after a few days all the Muslims will celebrate Eid-ul-Fitr with full happiness and joy. Hence such type of new collection gradually increases the beauty and happiness of Muslim women on such special occasions 2022 by Sania Maskatiya is very exciting and worth seeing the collection.
New Arrival Eid Collection'22 By Sania Maskatiya
Sania Maskatiya is the mixer of her previous as well as her new collections. Furthermore, colors, cuts, designs, and her previous masterpieces on luxury, formal, and lawn are also present in a new alter variety. Therefore this collection is much more exciting as well as fabulous compared to the previous one. Sania Maskatiya has also designed her new collection in such away. That it gives the reflection of Pakistani tradition in some pieces.
Sania Maskatiya has tried to represent present Pakistani women in her new Sania Maskatiya eid collection 2022. She has reflected multiple modern western women with traditional Pakistani women to put a shocking and marvelous effect on viewers.
For this reason, her new collection is also going to get successful in the fashion world of Pakistan. Furthermore, In my thoughts, this collection is the best combination of eastern and western dressing to get a catchy look.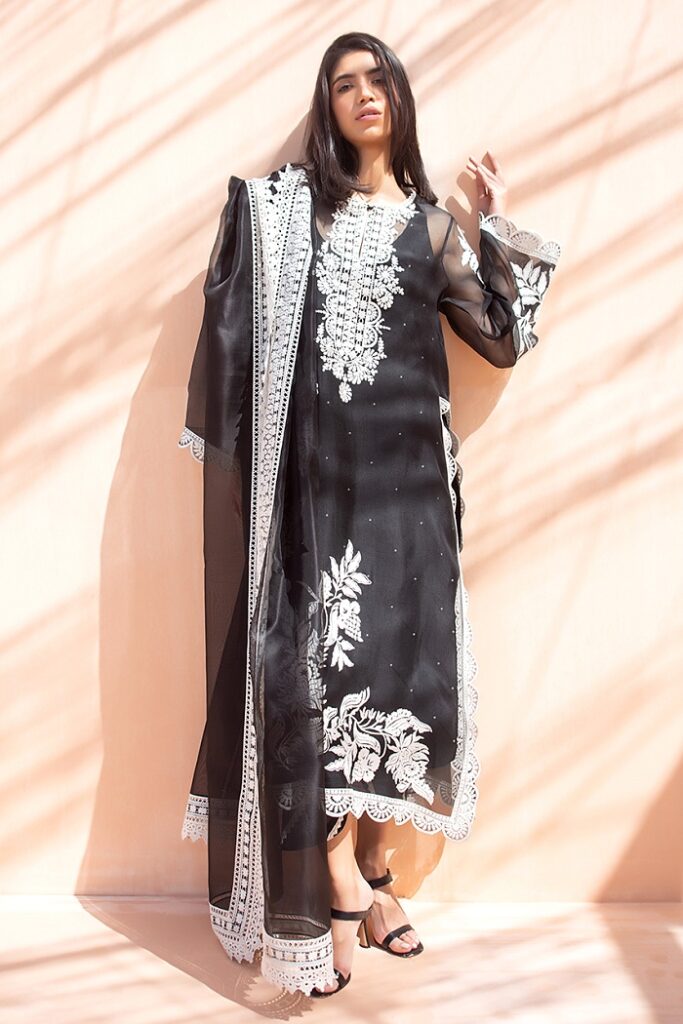 The black embroidered elegent 3 piece suit Rupees:90,747 Only.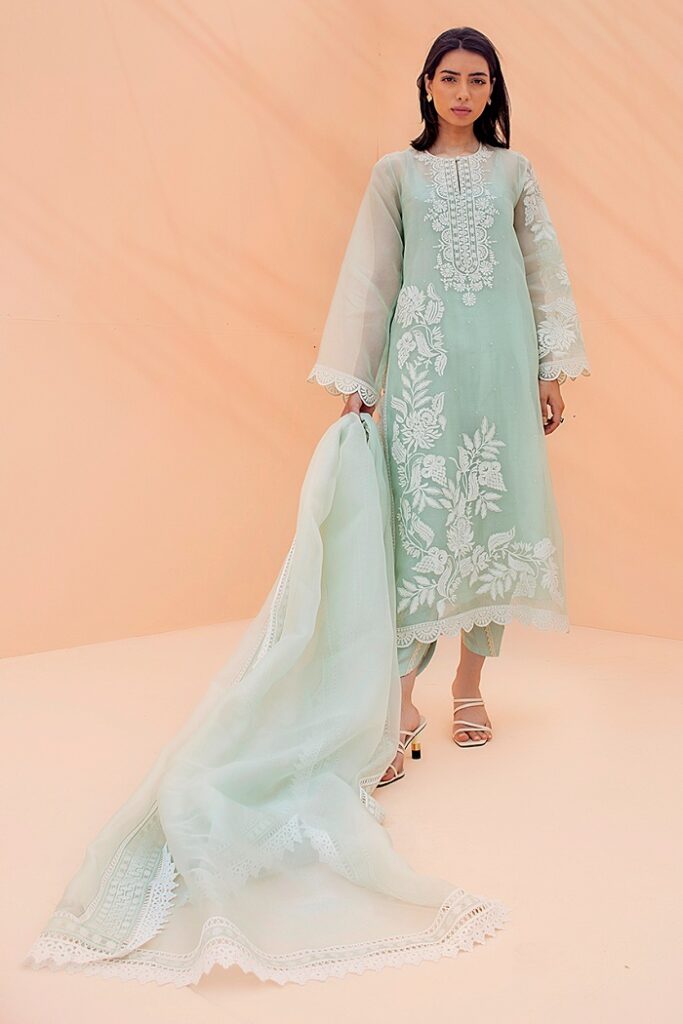 A beautiful mint organza shirt using a variety of techniques and floral print is available at Rupees:90,747 Only.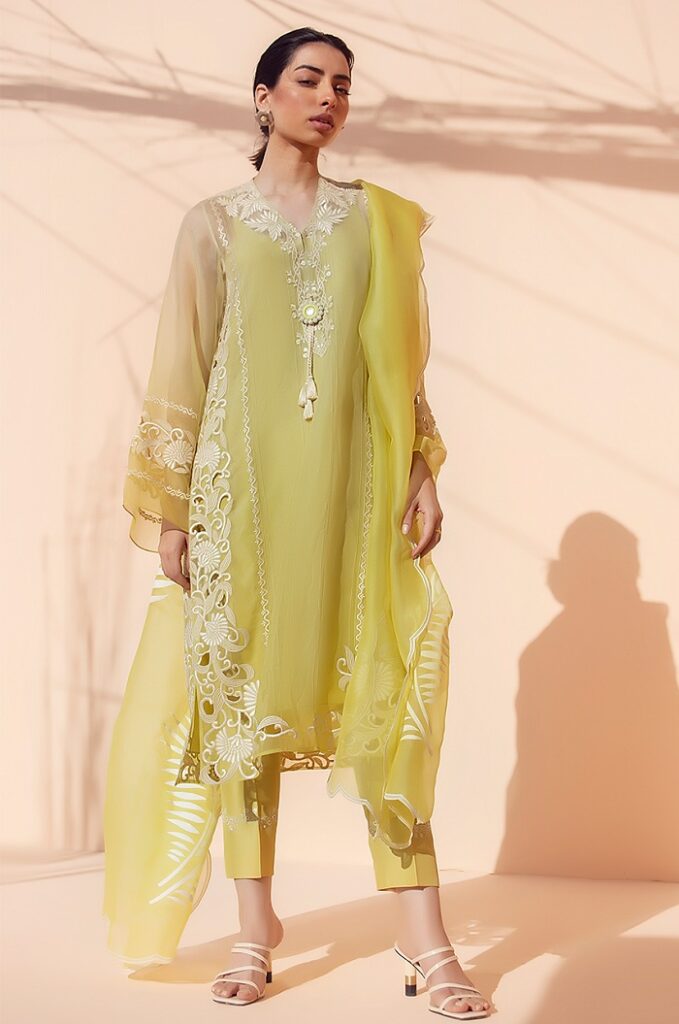 Stylish lemon yellow organza kurta with floral embroidered work on it Rupees:90,747 Only.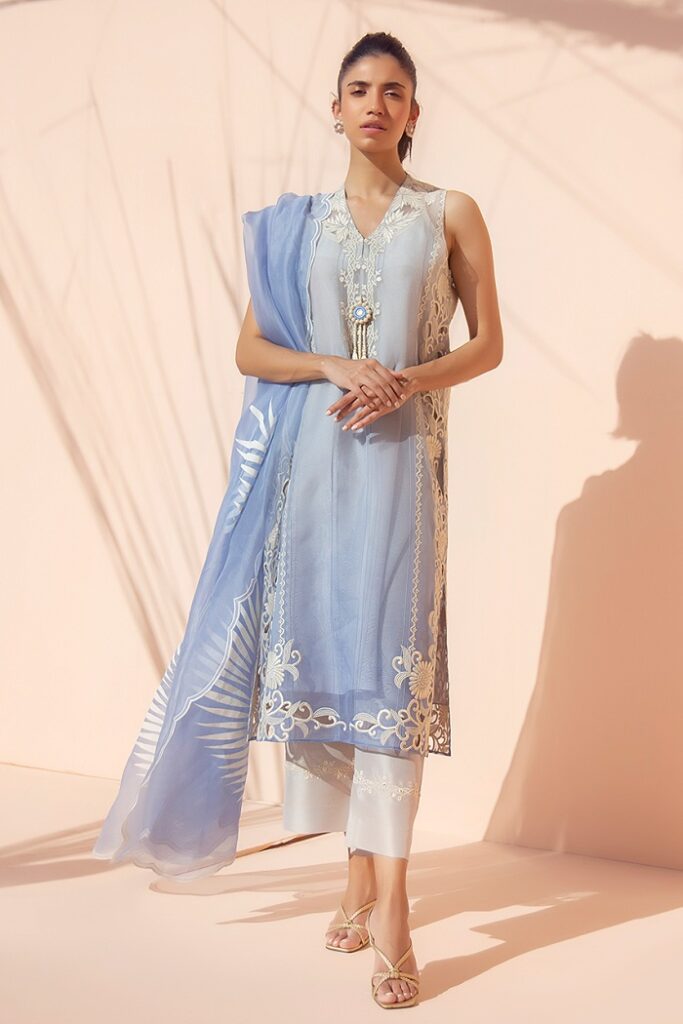 Sky blue color luxury shirt, trouser, and dupatta available for Rupees:90,747 Only.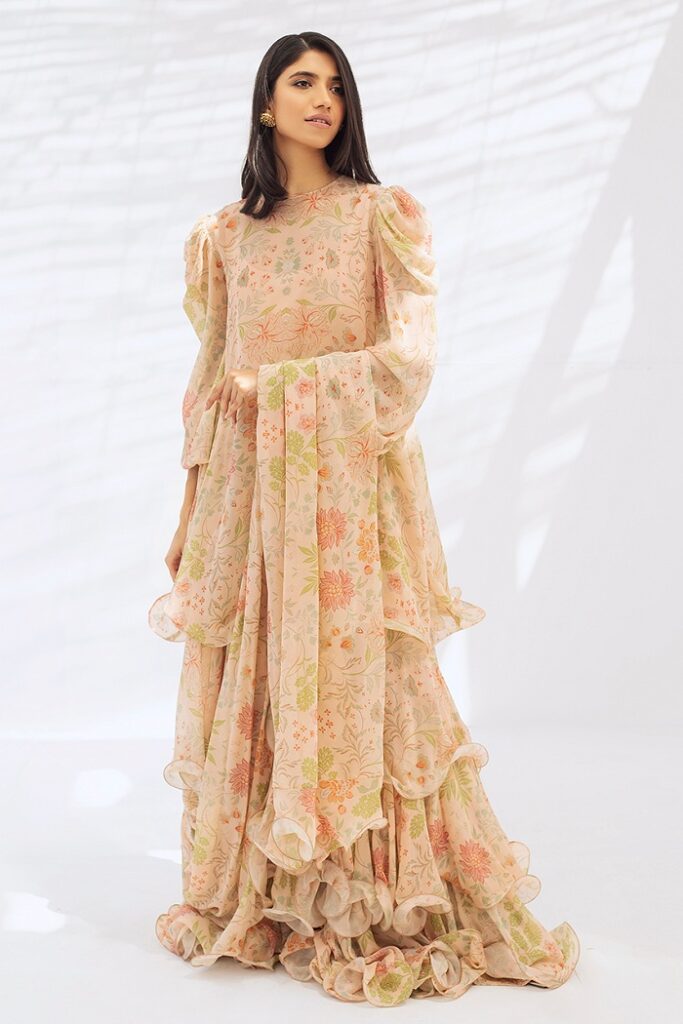 Furthermore, Peach floral-print georgette ruffled top and ruffled lehenga with matching dupatta.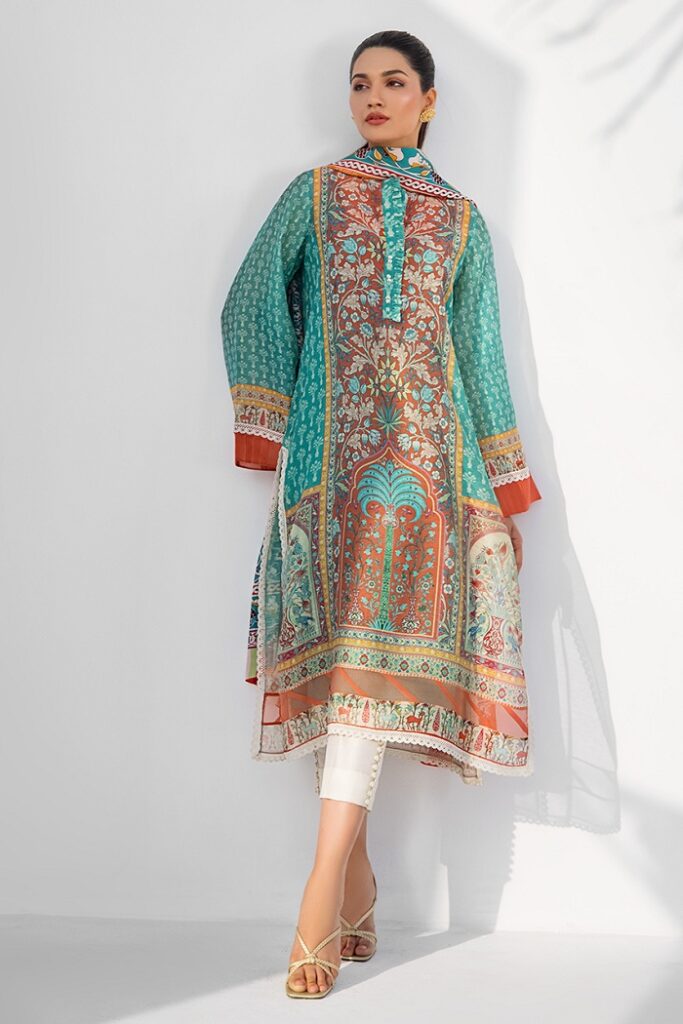 The aqua cotton net kurta for festive wear is available at Rupees:37,065 Only.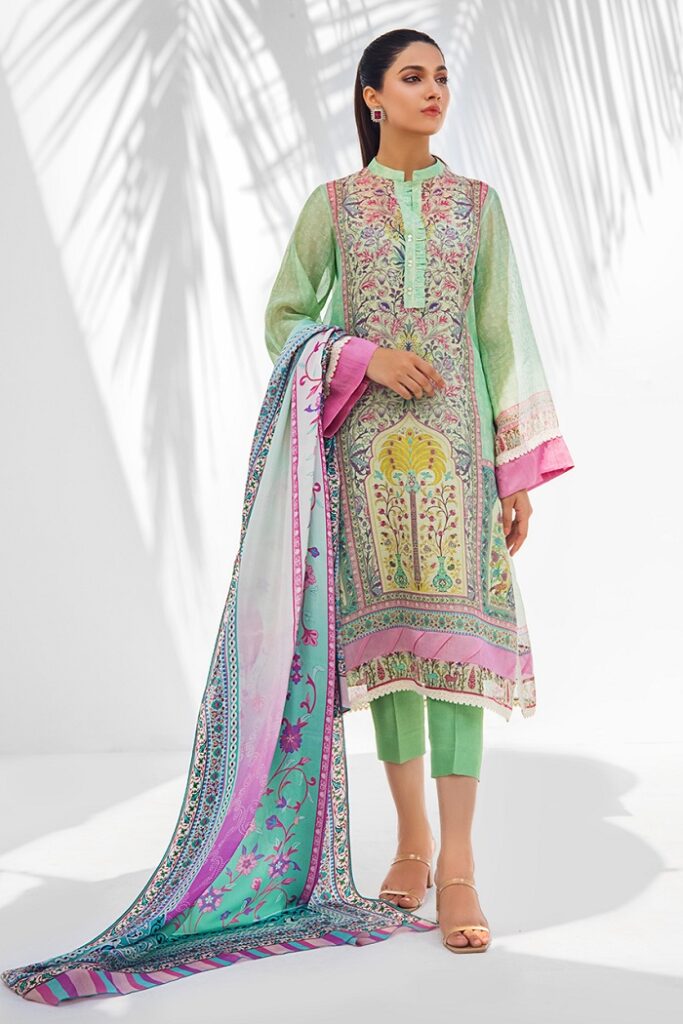 Mint cotton net kurta with perfect traditional Mughal print Rupees:37,065.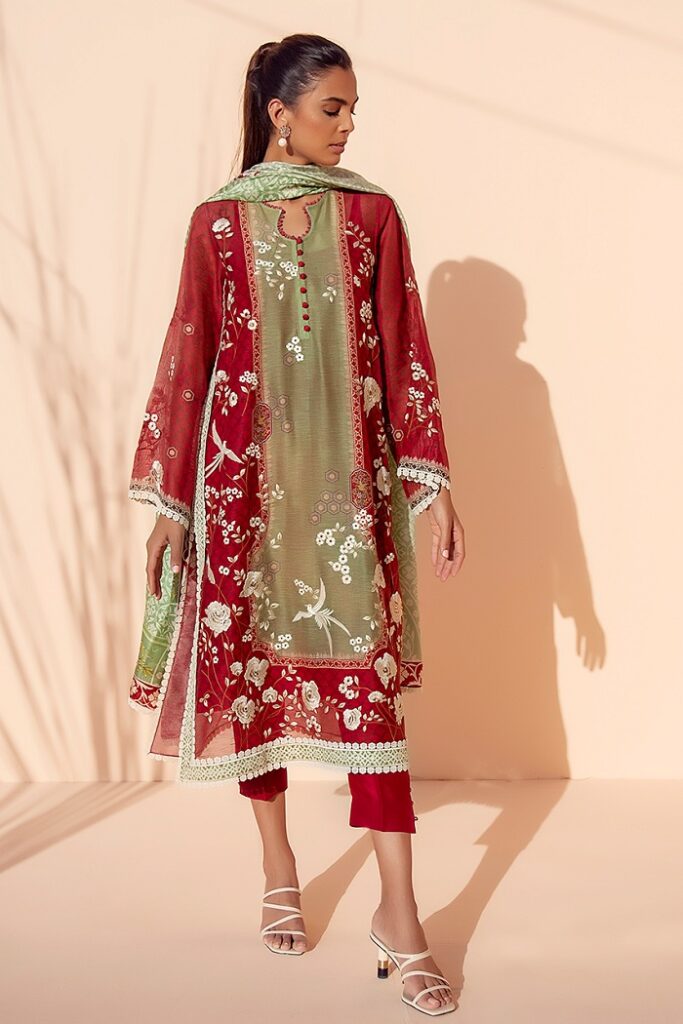 Spring summer cotton net kurta with embroidery floral print Rupees:79,244.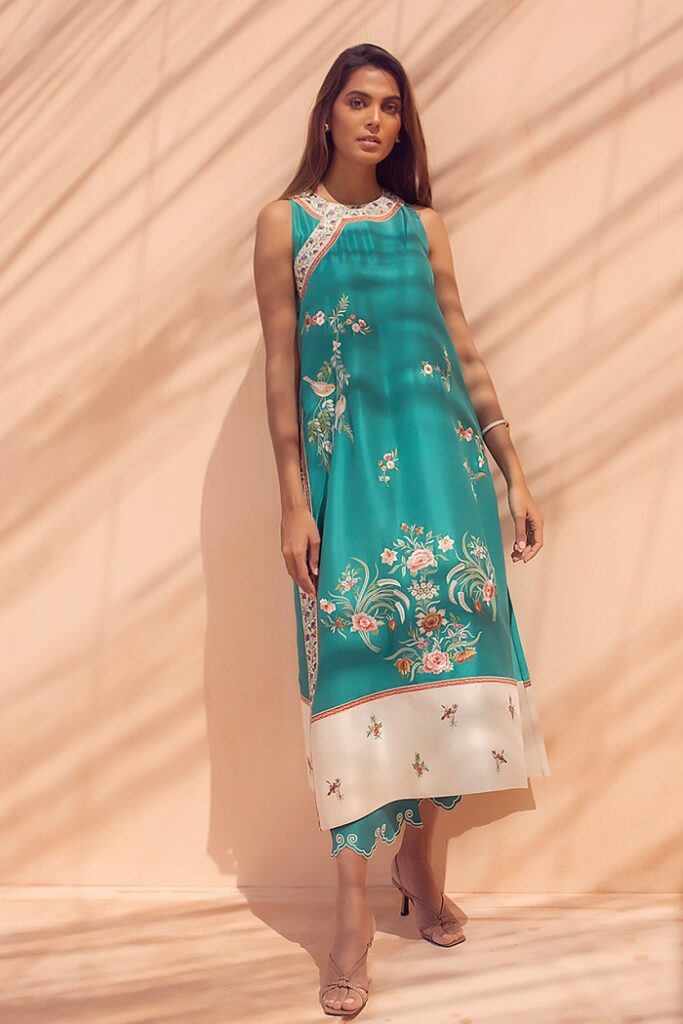 Stylish raw silk kurta with floral embroidery print on it Rupees:56,420.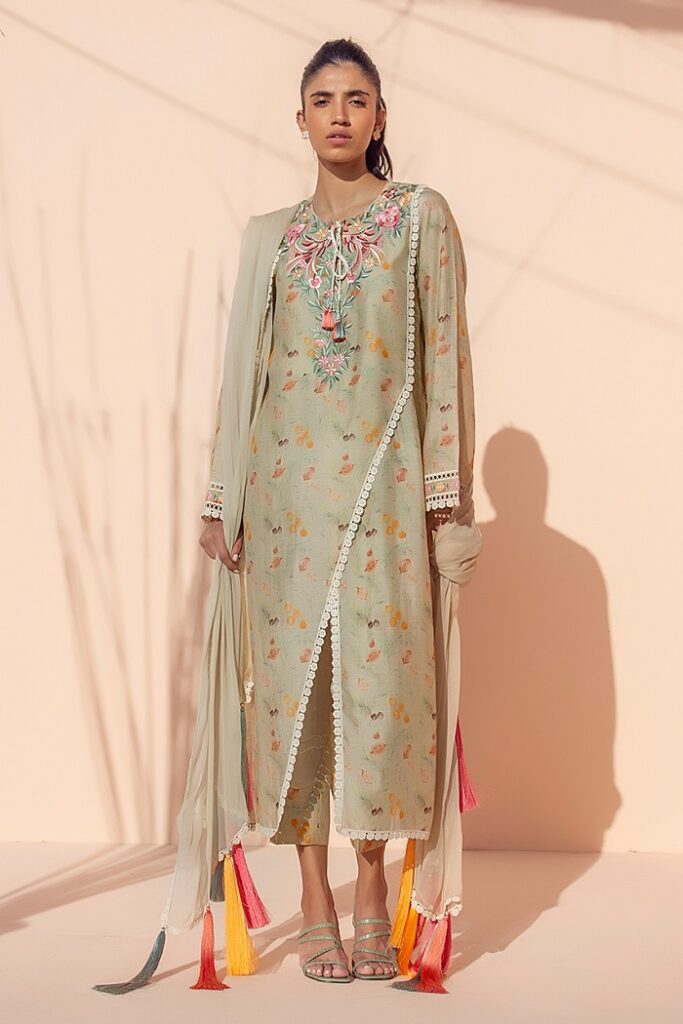 Rupees:59,889 Only.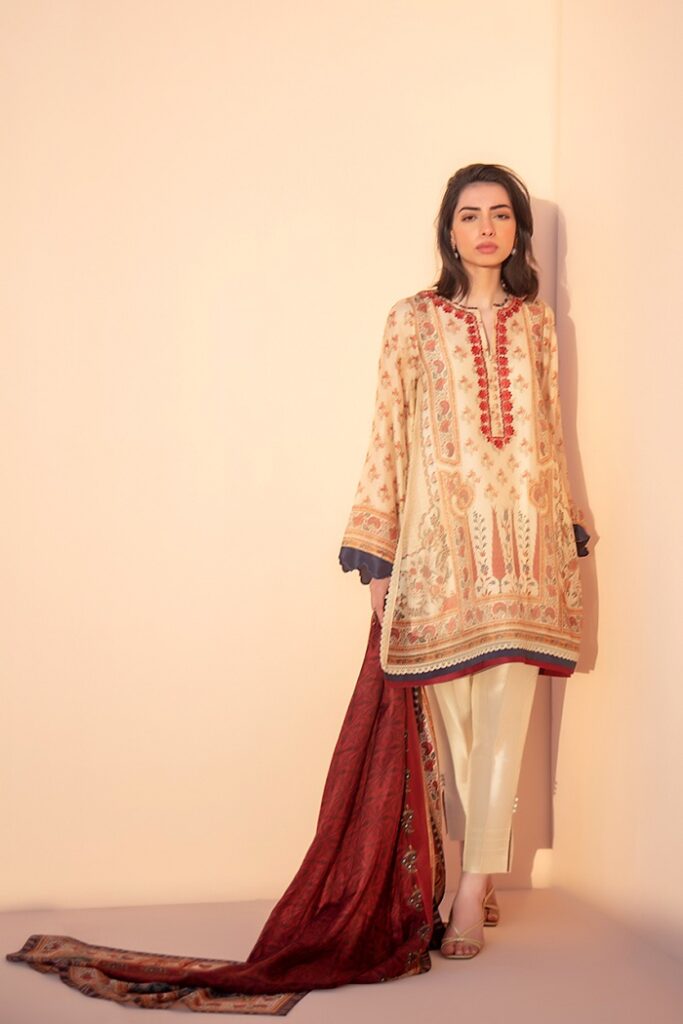 Printed cotton net kurta with trendy floral Mughal print dupatta. Buy now for Rupees:37,065 Only.
Sania Maskatiya Eid Lawn Collection 2022
All the best designs of the new eid collection by Sania Maskatiya have been posted in this article. These pictures will definitely help you to choose your new dress for coming to Eid to get a new and attractive look.
In conclusion, we only say that stay with us to get new updates about the fashion world of Pakistan with Stylostreet.