Sana Safinaz Mahay 2022 Sale Unstitched Collection
Sana Safinaz Mahay summer sale collection 2022 has expertly designed by experienced designers to provide beautiful and unique bright colors. Let's add these 24 unique patterns and colorful unstitched fabrics to celebrate the remaining summer day. Mahay unstitched 2 & 3 Piece dresses prices start from Rs 2,944 only, available in-store & online from 20th May 2022.
Sana safinaz is a leading Pakistani clothing brand, well famous for its graceful clothing. Furthermore, this brand also spreads Pakistani culture outfits in western countries as well. Many eastern and western ladies love to wear Mahay Sana Safinaz clothing. In addition, the brand never compromised on fabric quality, and always provides 100% pure material.
Sana Safinaz Mahay Summer Collection 2022
The brand every year products its seasonal as well as occasional collections. Here we are providing Mahay Sana Safinaz summer unstitched collection with prices. Now it's time to buy many new and attractive colorful summer dresses at affordable prices. These days people are rushing toward bazaars to get the perfect summer stuff at the sale prices.
Therefore, we are sharing the newly launch sana safinaz mahay summer sale collection for ladies' wear with prices. Are you looking for the best fabrics at low prices? If so, you are in the right place to find a chic affordable lawn collection in 2022.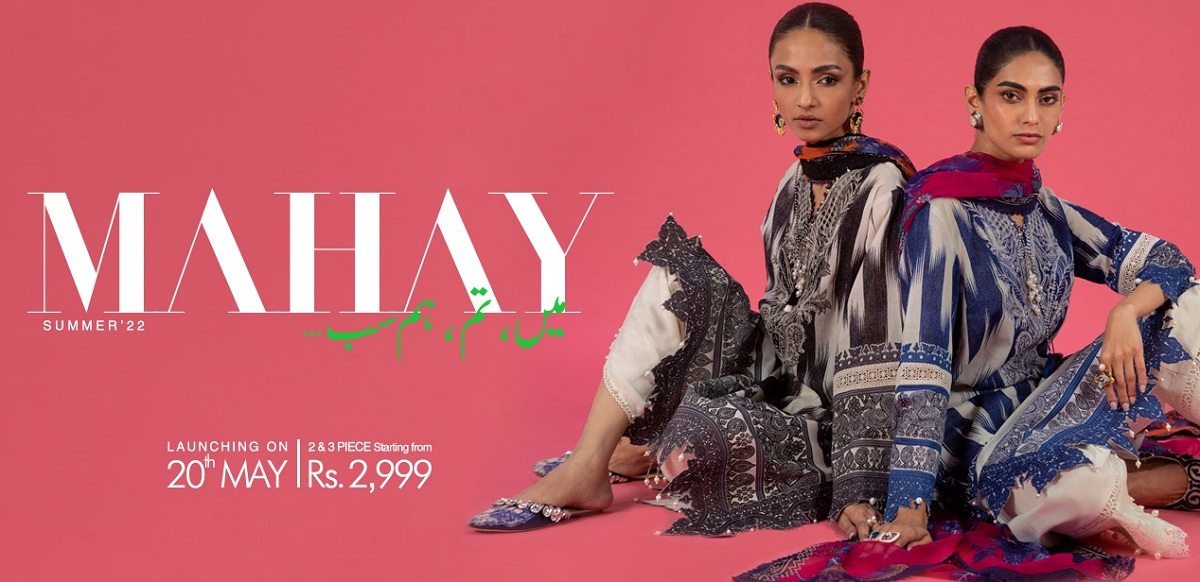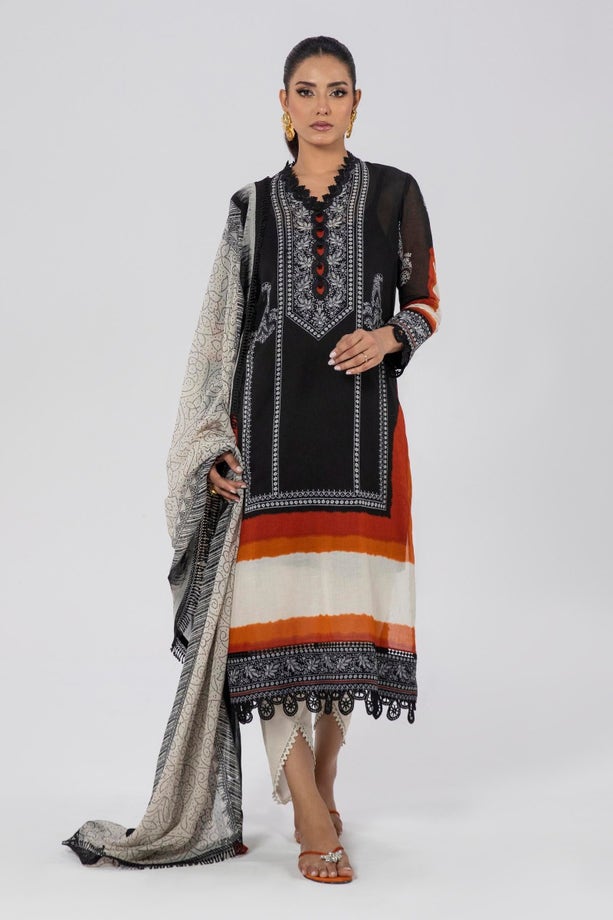 This graceful look can refresh your style with black printed shirt, with chunri printed dupatta available for PKR:2,999 only.
Get the inspiring style Kantha shirt with chunri printed dupatta available for PKR:2,999 only.
A beautiful printed beige and red shade embroidered shirt and rotary printed chiffon dupatta PKR:2,999 only.
Beautiful block printed shirt in berry blue & beige color printed dupatta PKR:2,999.
Blue, green and pink embroidered shirt, and dupatta PKR:2,999
Mahay Summer 2022
Mahay summer collection is perfect to wear formally as well as casually wear. Because all dresses are containing luxurious and traditional patterns for a unique summer look. In addition, all dresses are designed according to current fashion trends.
Two-Piece Unstitched Embroidered Printed Suit PKR:2,999
Beautiful printed ikat shirt with banarsi style pallu in a charcoal grey shirt, furthermore dupatta is artistically printed in contrasting tone PKR:2,999.
Stylish navy color ikat shirt with banarsi style pallus PKR:2,999.
3-piece luxury summer suit PKR:3,699 only.
Kashmiri shawl inspired blue shirt, trousers and dupatta PKR:3,699.
PKR:2,999 only.
Let's get a queen look in this ruby red printed embroidered 3piece suit PKR:3,699.
Mughal-inspired shirt in a charcoal grey color with matching pants and printed dupatta PKR:3,699 only.
Shine with Mughal inspired luxury 3-piece purple color suit by sana safinaz mahay collection, this suit is avaialble for PKR:3,699.