Zaib By Nimsay Summer Sale 2023 Collection With Prices
Zaib By Nimsay Summer Sale 2023 collection is recently published by officials. This brand always comes with many new designs of lawn unstitched and ready-to-luxury party wear dresses for women. Furthermore, many premium quality dresses for ladies are available at sale prices.
Furthermore, this brand is well famous in the Pakistani fashion industry. And always come with the latest seasonal as well occasional collections for everyone. Due to 15 years of successful textile experience, now this brand become a fashion tycoon. And you really like to buy these luxury lawn dresses.
Zaib By Nimsay Summer Sale 2023 Unstitched With Price
The leading clothing brand Zaib By Nimsay was established in 2007 in Faisalabad. Here you can buy the best quality dresses for ladies containing cotton, net, silk, lawn, karandi, and so on at sale prices. Hence, today we are sharing two-piece, and three-piece lawn kurtas, trousers,s, and dupattas in a wide color range and designs.
Nimsay clothing brand never compromised its products and tries to provide 100% quality fabrics to customers. As we can see all luxury summer sale dresses are completely fresh and upgraded according to current fashion trends. Therefore, girls let's explore all summer sale collection's Zaib By Nimsay Brand 2023.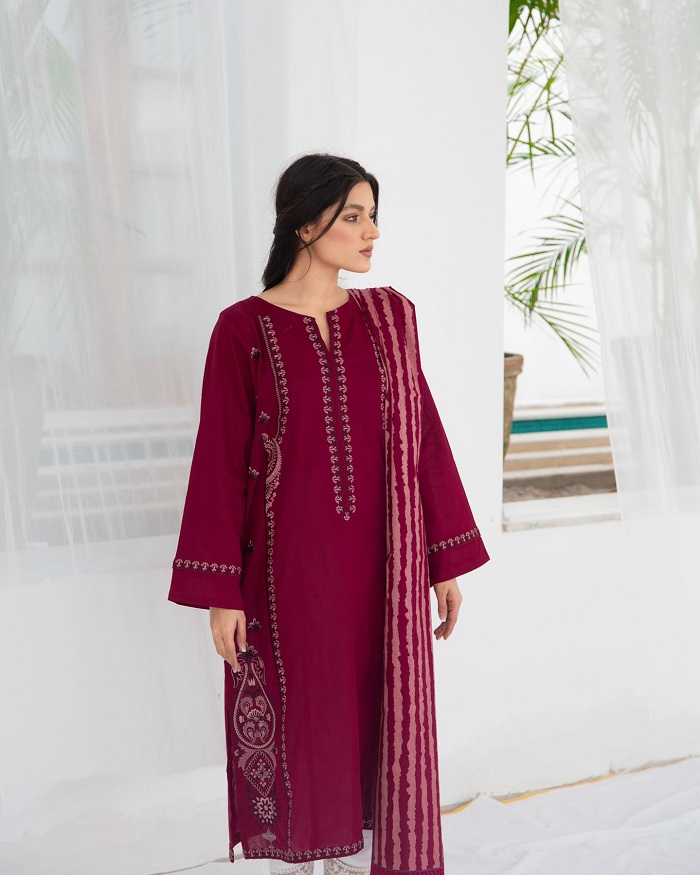 Get a perfect summer look with this deep red lawn shirt and embroidery in shades of pink and maroon color Rupees:6000/- Only.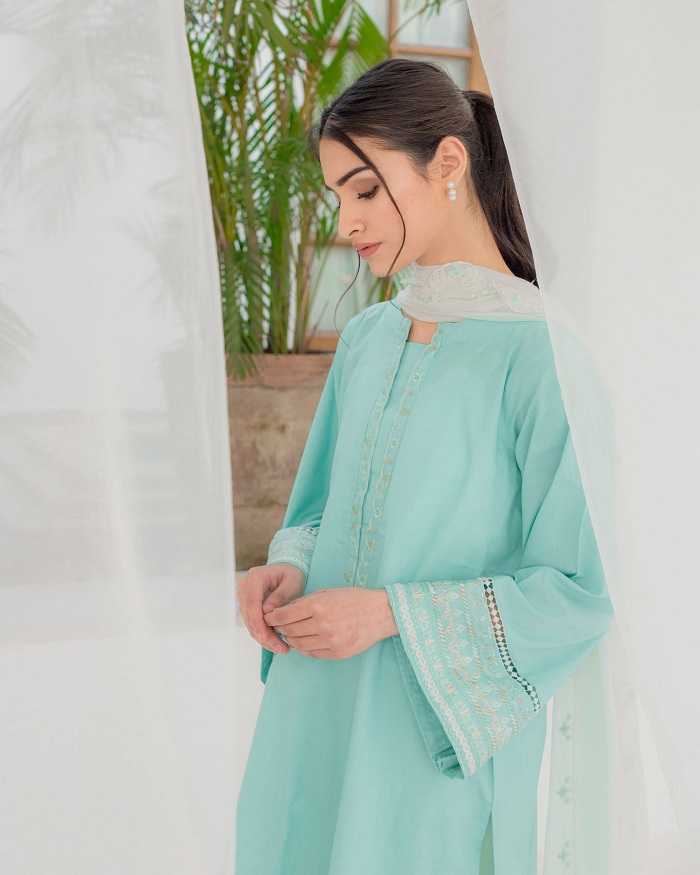 Embroidered Blue 3 piece un-stitch lawn suit sale available now for Rupees:5400/- Only.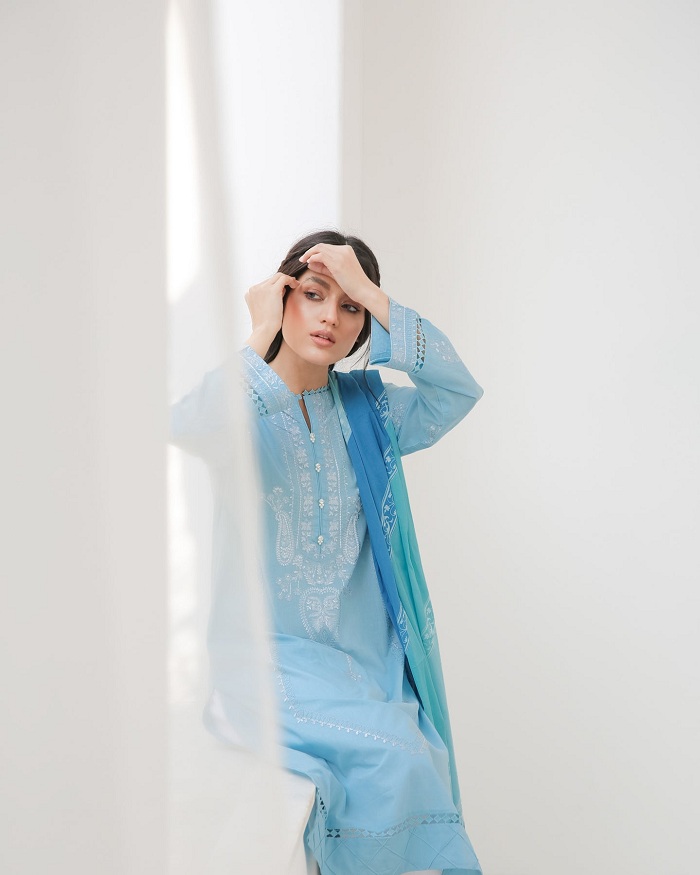 Sky blue embroidered 3 pieces nimsay brand lawn suit Rupees:7000/- Only.
Nimsay Unstitched Summer Lawn Sale
Nimsay clothing brand always provides high-quality fabrics to valued customers. Therefore, here you will find the best attractive summer'23 suits for ladies' wear. Like every year, now you can buy Nimsay brand summer garments in unstitched sale collections. Now, you can make your summer journey rememberable and full of enjoyment and beautiful patterns by Zaib Nimsay Brand.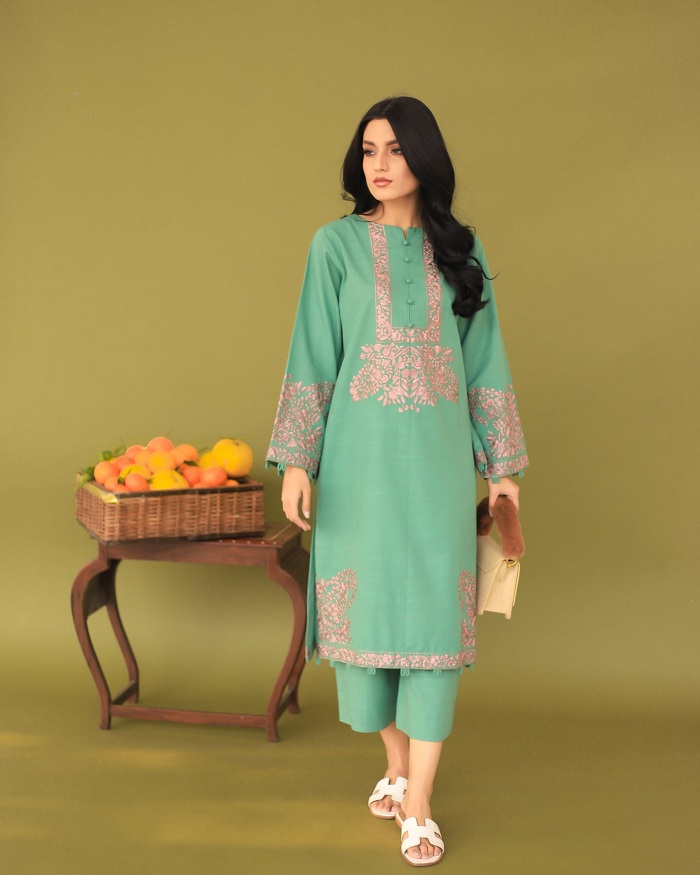 Elegant Two Piece of Apple Green and trousers furthermore containing pink embroidered work Rs.4500/- Only.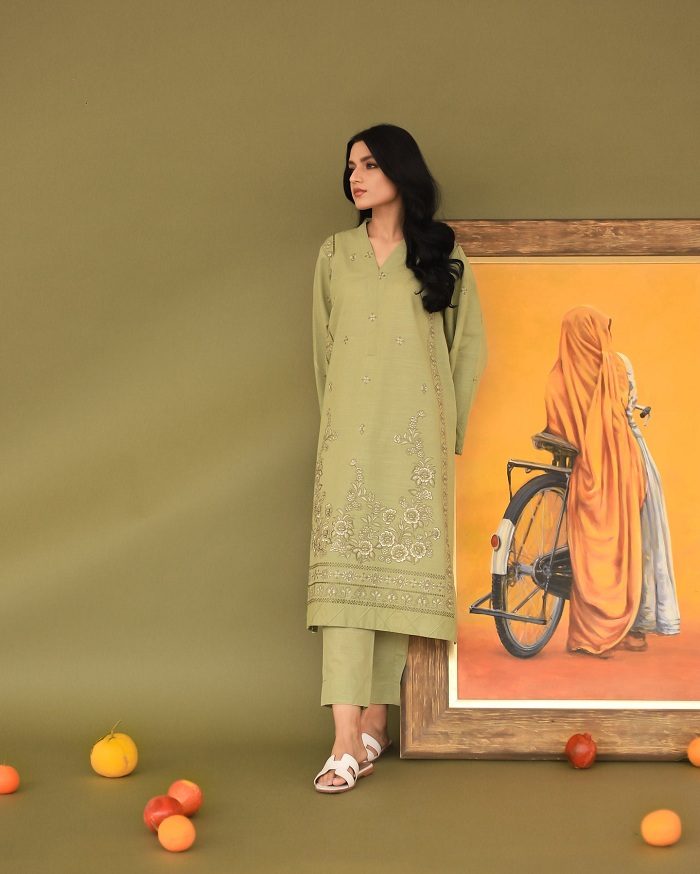 Stylish sage green two-piece khaddar suit Rs.4500/- Only.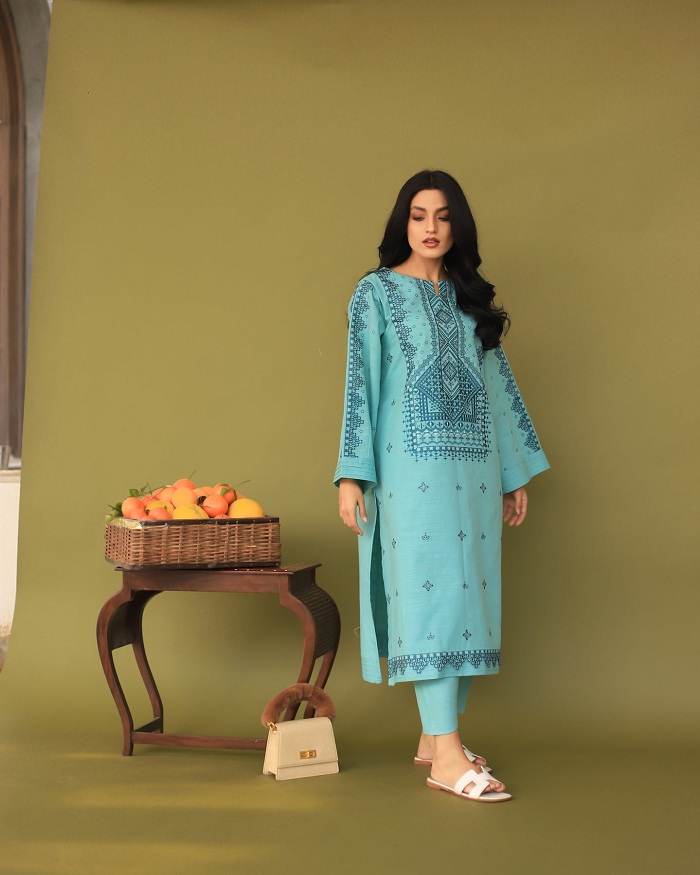 Dark blue ladies Balochi tradition embroidery shade for a beautiful look 2pc suit available by Nimsay brand for Rs.5200/- Only.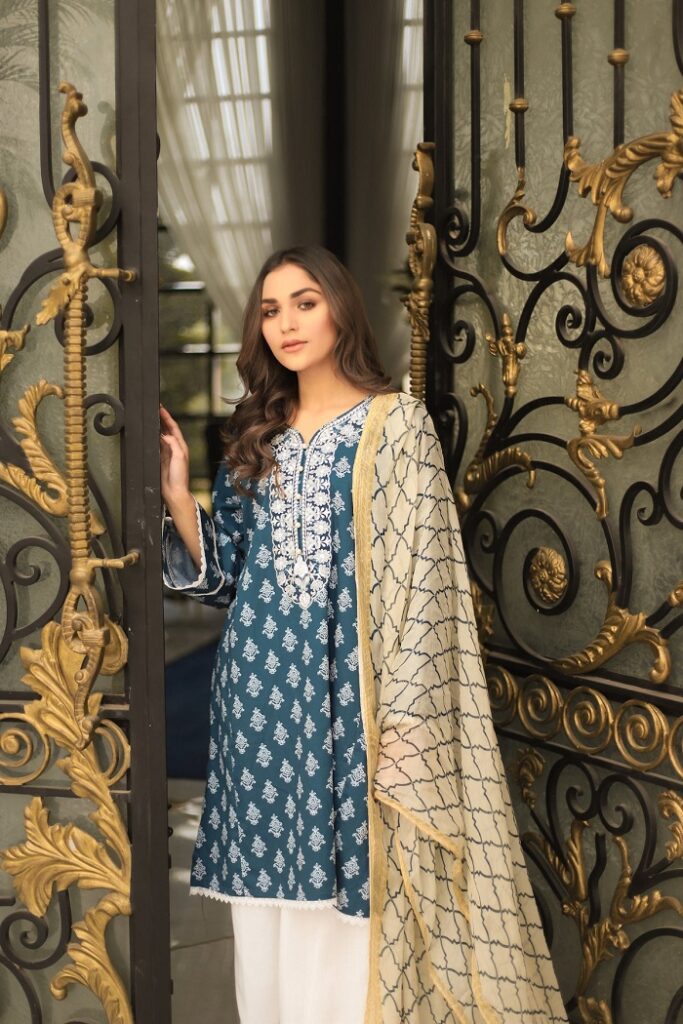 Get a unique summer look with this floral design printed 2 PC Suit Rs.4000/- Only.
Stylish Nimsay Ready To Wear Summer Collection'23
In the modern age, it is not possible to visit many times to Tayler shop for stitching purposes. Therefore, many leading brands also provide stitching facilities to customers. So, here we are sharing Nimsay Ready To Wear Collection 2023 for women. A wide range of one-piece and two-piece tops and trousers is available at affordable prices.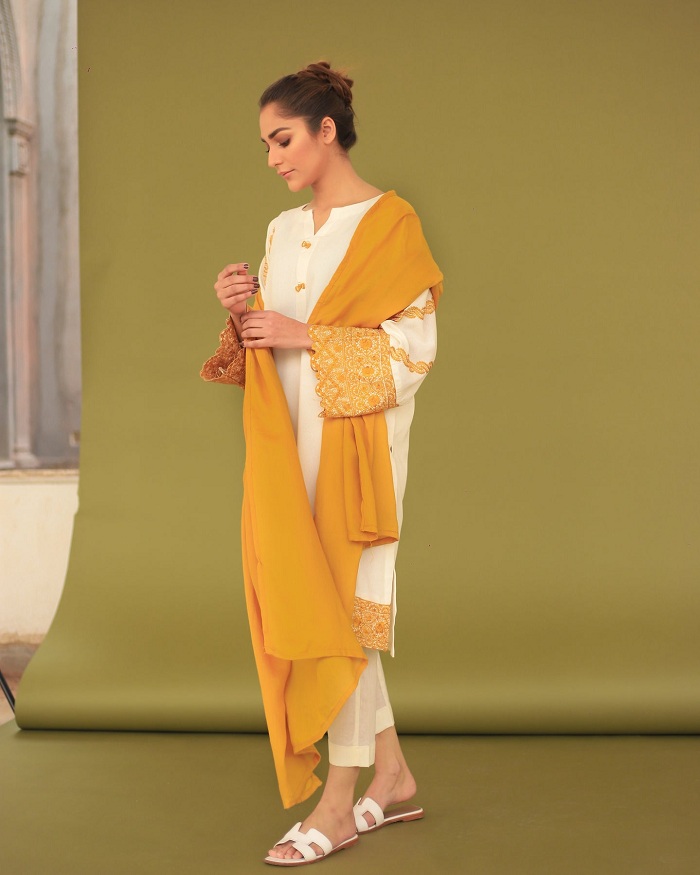 A beautiful karandi off-white shirt embroidered at front and sleeves paired with white trousers and yellow dupatta PKR:5600 Only.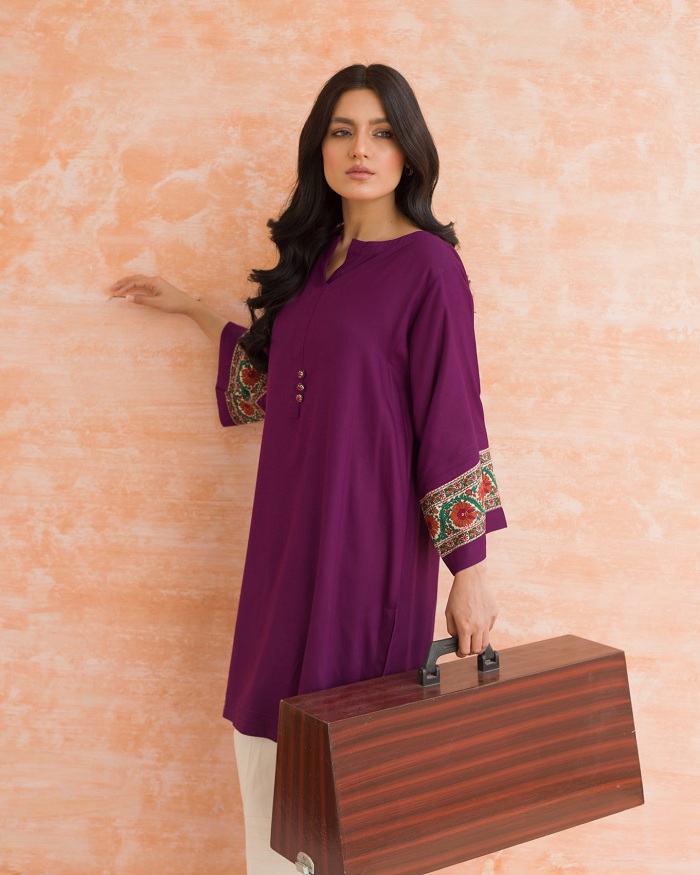 Purple casual wear kurta perfect for complete summer look PKR:2800 Only.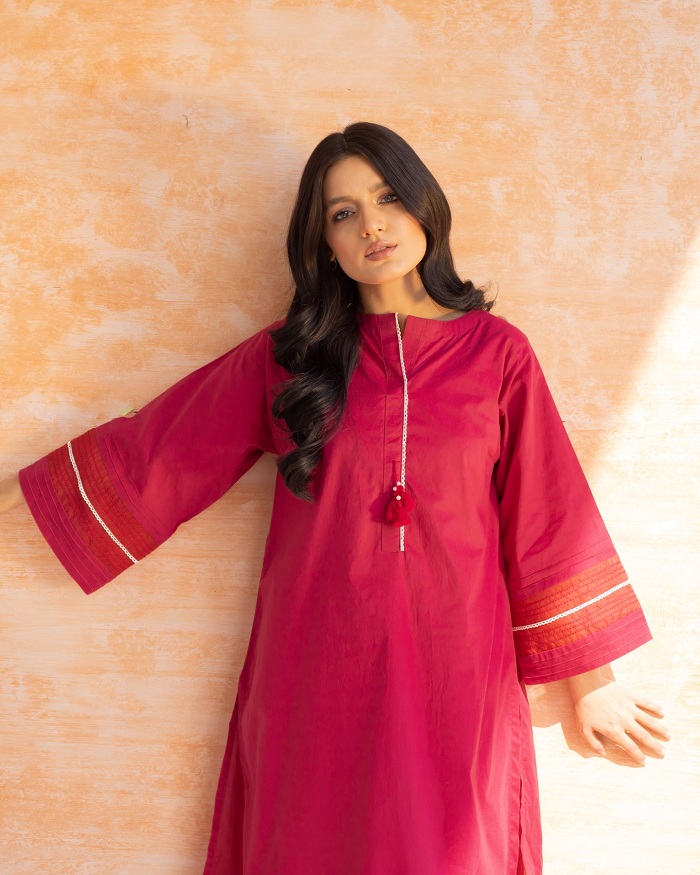 Pink Lawn Kurta for ladies summer'23 wear available for only PKR:2800 Only.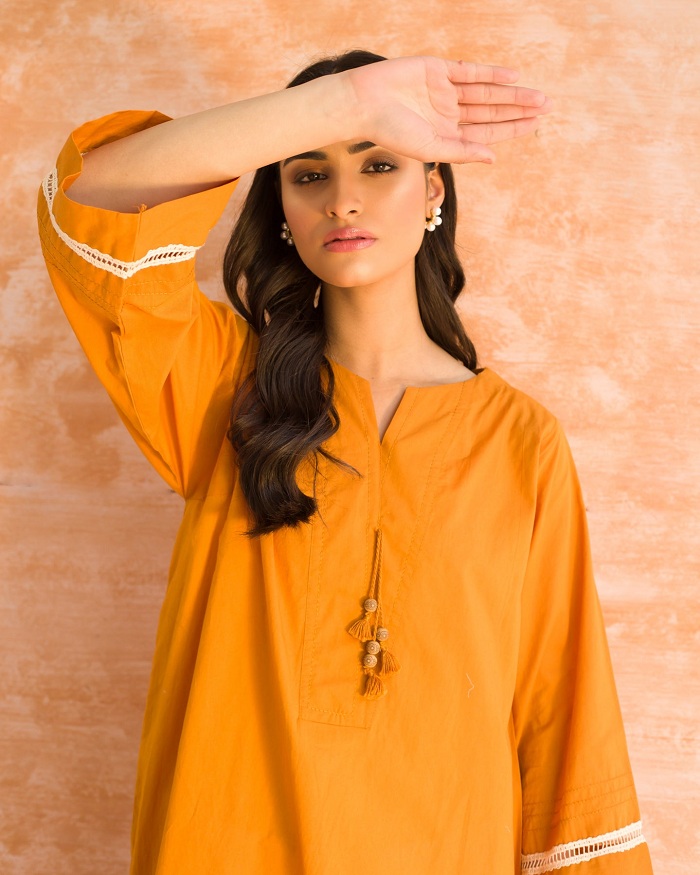 Fit one-piece orange shade lawn kurta PKR:2800/- Only.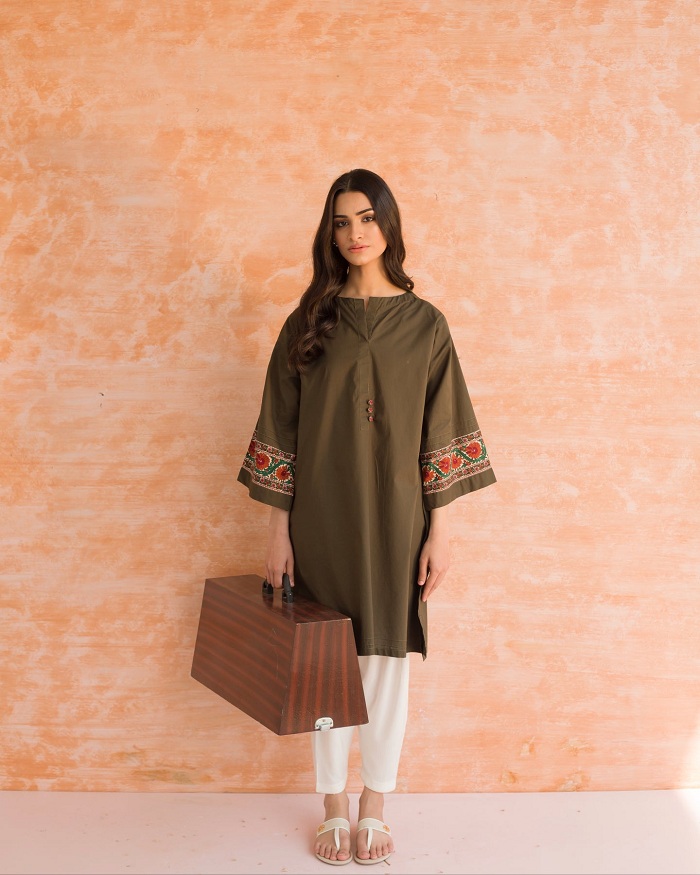 Olive color kurta inspire with phulkari printed patterns PKR:2800 Only.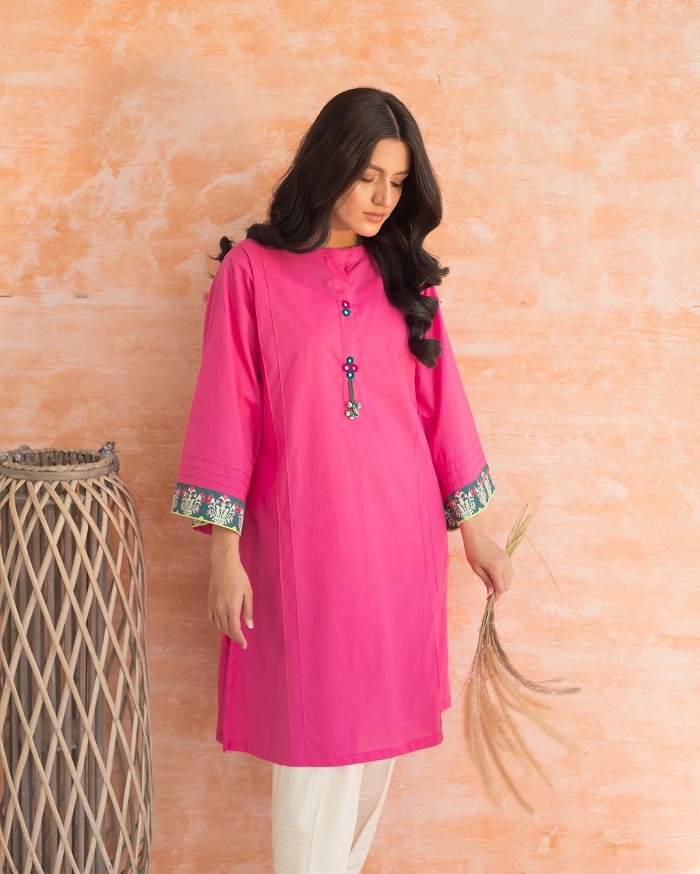 Pink Kurta – PKR:2800 Only.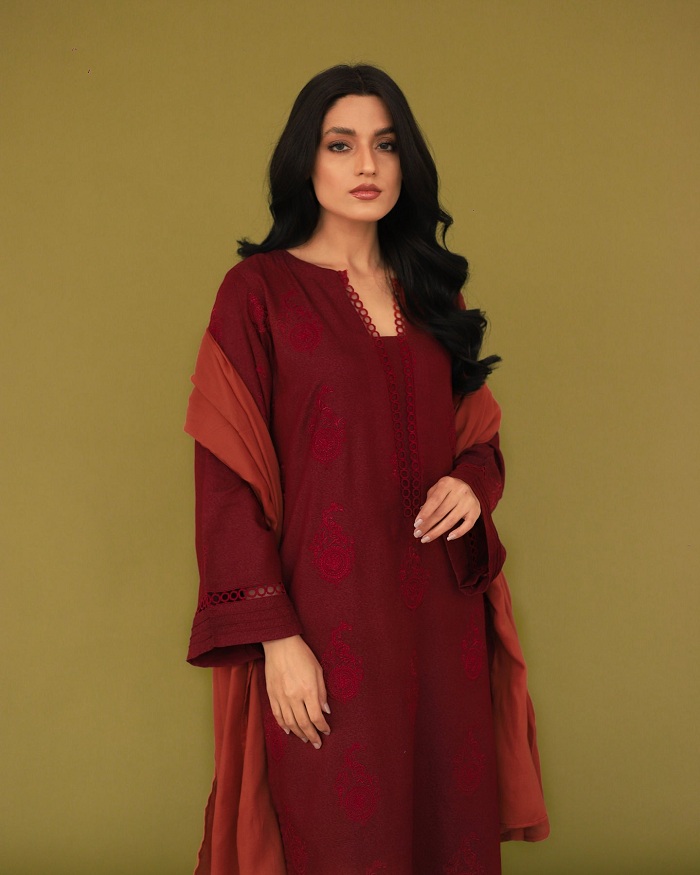 Maroon color karandi 3pc embroidered suit PKR:5600 Only.
Now everyone can wear these casual and formal wear outfits to add a more graceful summer personality. For new arrival ready to wear spring and summer lawn sale dresses by Nimsay Brand scroll down this page. Furthermore, you may also visit Junaid Jamshed Summer Collection 2023 for more suits.
Nimsay Sale 2023
Get Nimsay brand summer lawn unstitched dresses and save up to 50% now. Below we are sharing new lawn fabric summer sale dresses for ladies. All these classy outfits can provide you with a more perfect look and confidence. In addition, try to wear these right outfits with the Nimsay brand and save up to 50% on all.
All floral prints and leaves digitally printed designs are best for the summer season. Furthermore, for more summer sale collections visit Gul Ahmed Summer Sale Collection 2023.
Classic blue unstitched luxury lawn three-piece suit Rupees:7000/- Only.
This lovely peek pink embroidered 3pcs lawn suit Rupees:7000/- Only.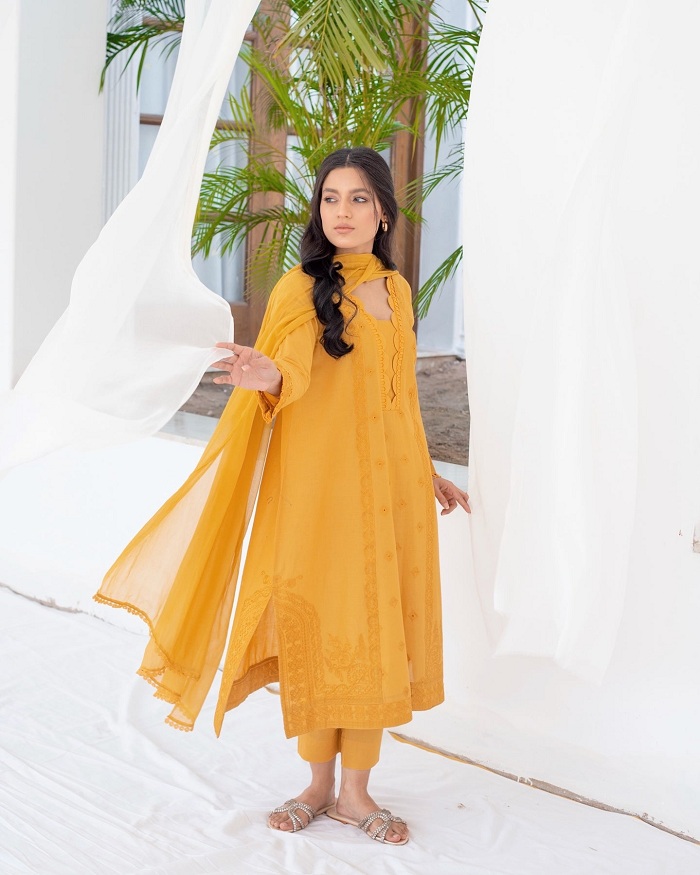 Rupees:7000/-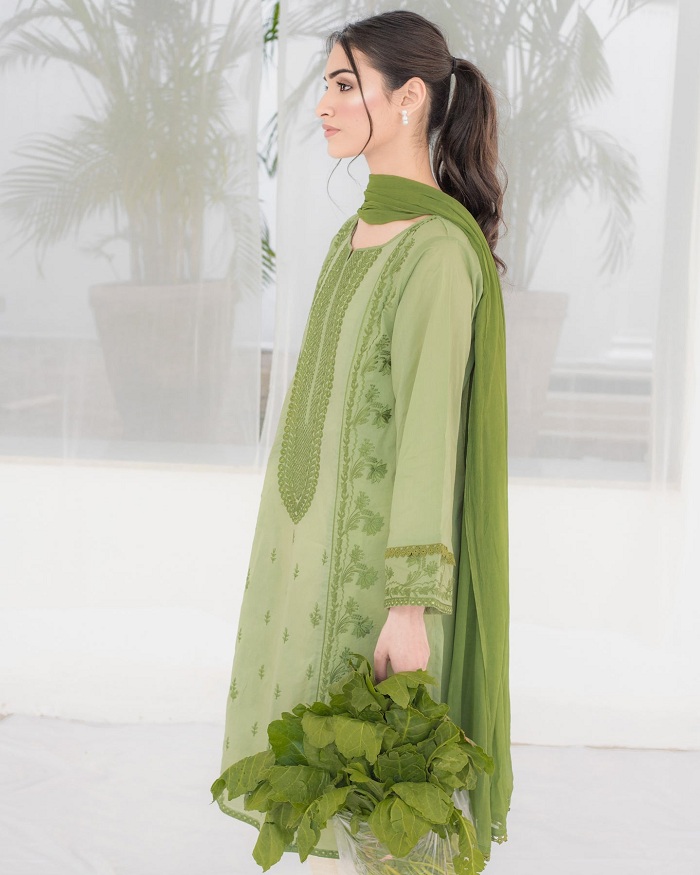 Two-piece Grassy Grass lawn suit Rupees:5400/- Only.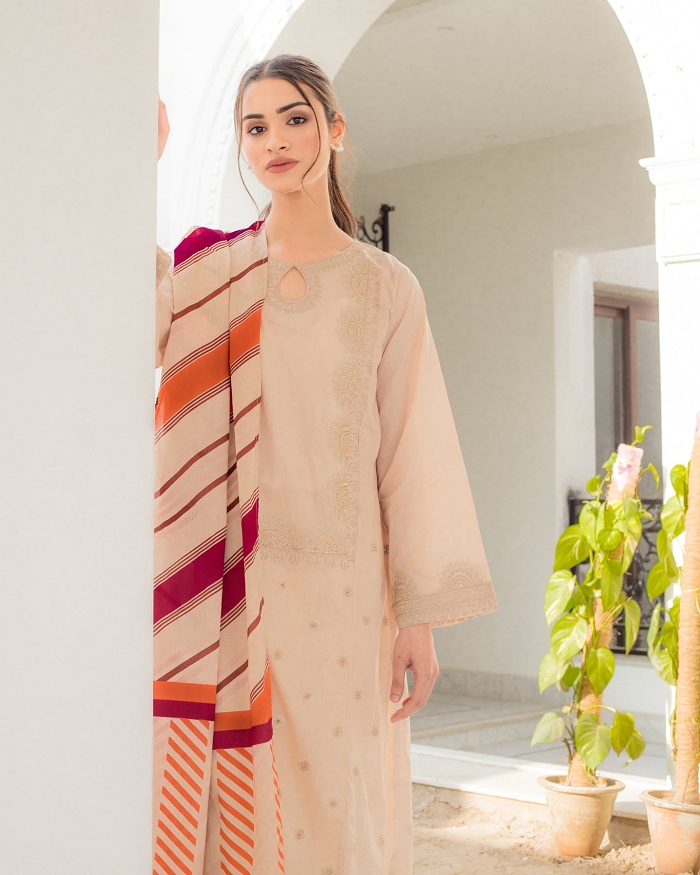 A beautiful skin color embroidered lawn 3 piece suit paired with multi-color printed dupatta and straight trousers Rupees:7000/- Only.
Rupees:7500/- Only.
Author Conclusion
We recommended our customers to buy their favorite dresses from Zaib By Nimsa brand and save up to 50% now. I hope this summer lawn sale will be helpful to you to get the right outfits at the sale price. Now buy online Zaib By Nimsay Dresses through the given online official link.