Sapphire Eid Sale 2023 Collection With Price

Celebrate upcoming Eid days with Sapphire Eid Sale Edition'22 unstitched collection for women. Now Available in a wide range of new colorful designs, embroidered work stuff, and premium quality fabrics. Furthermore, here sapphire brand provides new daily wear jacquard, lawn, luxury, and signature lines collection. Hence, buy online new ideas of chiffon, lawn, cotton, jacquard outfits to get the perfect festive look.
Eid usually comes in the hot season because the Holy months of Ramdan & Zilhaj are coming in the hot summer season in Pakistan for decades. Hence lawn is the best selection for Eid dress. In this post, we are going to post a luxury lawn with gorgeous. New designs for this coming Sapphire Eid Sale 2023 with new edition vol-I-II. It is a famous brand in the fashion industry of Pakistan. This Eid Collection by Sapphire is very attractive, especially the color range of this collection is perfect for women of all ages.
Sapphire Eid Unstitched Collection Vol-2 with price
Let's celebrate the rich culture with sapphire new arrival Eid unstitched edition-II 2022. This year sapphire brand is presenting a wide range of daily jacquard, signature, and luxe collections for a perfect summer look.
Now sapphire eid edition vol-2 is available in-store and online. Let's grab the best eid dresses at affordable and get your desired eid look. Furthermore, the eid festive collection also contains formal and casual wear one-piece, two-piece, and three-piece unstitched dresses to create statement looks this eid.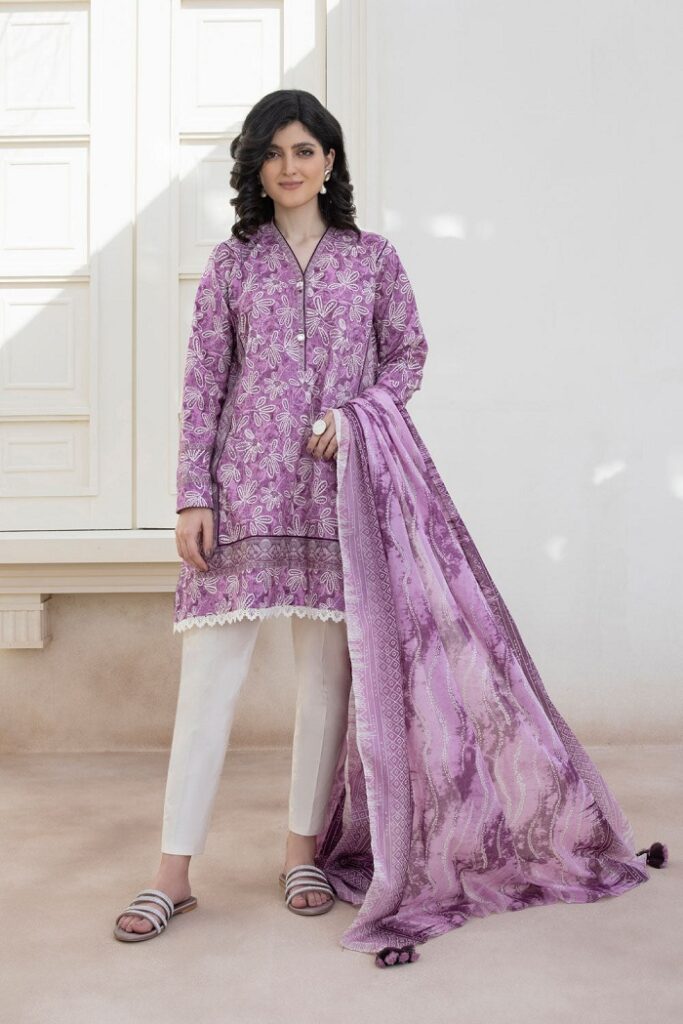 Enhance the new look with this purple color unstitched 2-piece printed lawn suit PKR:1,990 only.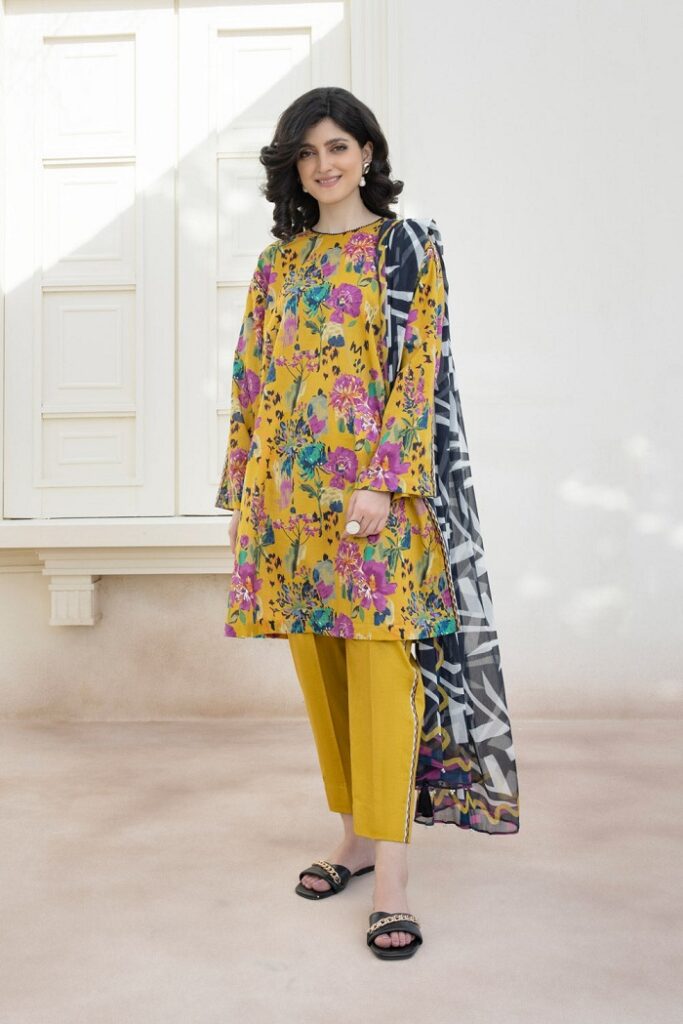 Let's add a dramatic fair look with this 3piece yellow color unstitched printed suit available for PKR:2,990.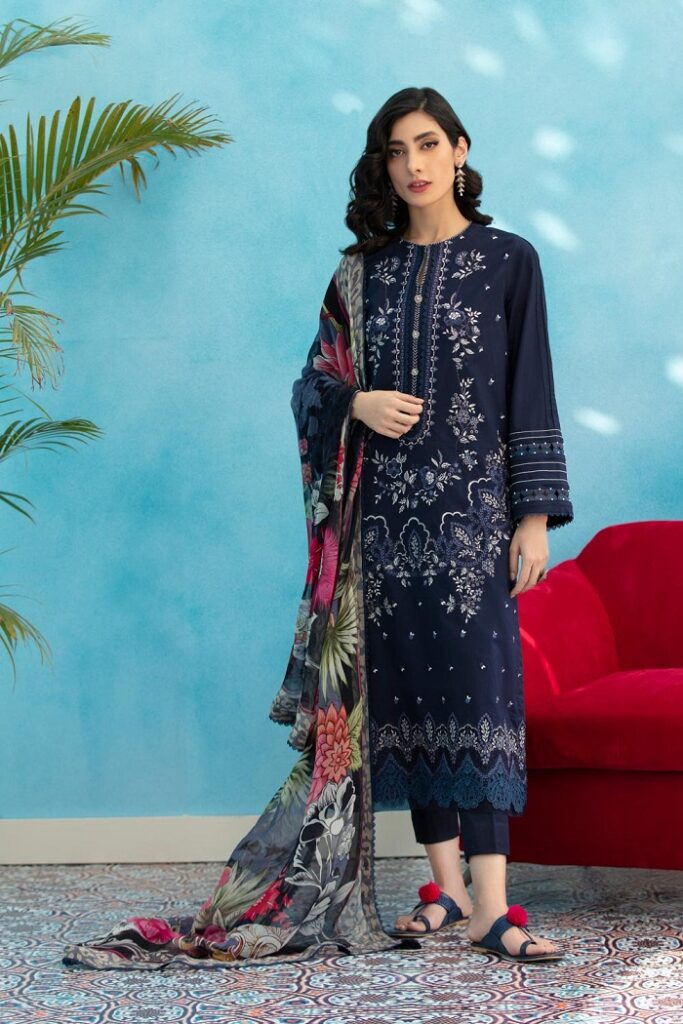 Get a glamour eid look with this un-stitch 3-piece embroidered lawn suit available for PKR:6,990 only.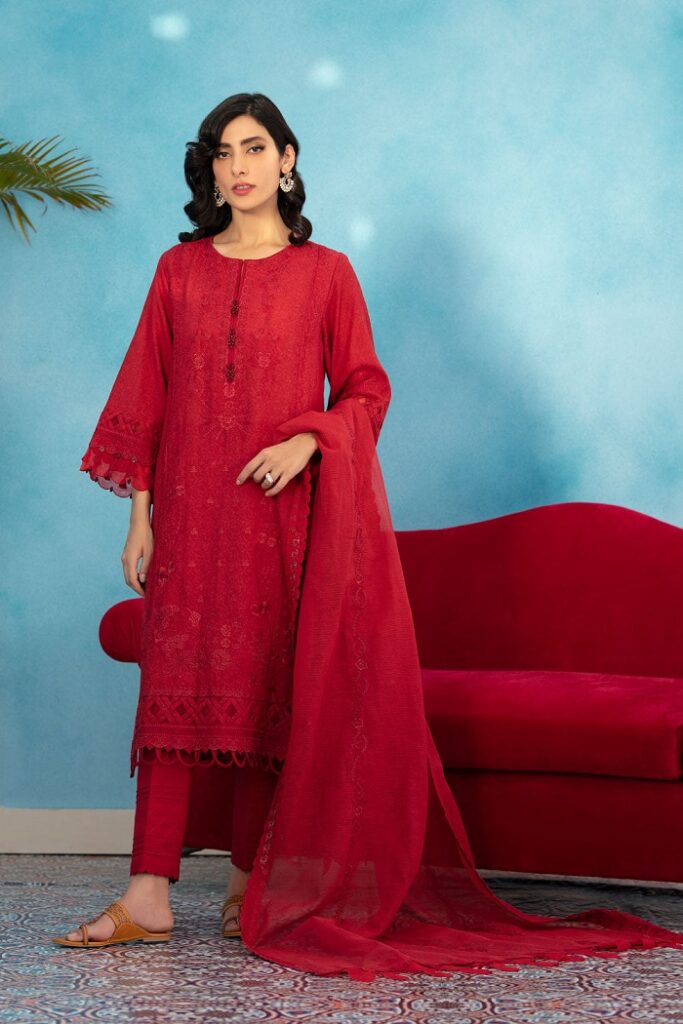 Let's make a bold statement with this red color 3piece embroidered jacquard unstitched suit available for PKR:5,990 only.
Light green two-piece unstitched lawn suit shirt with matching trouser PKR:1,990 only.
A beautiful beige and black color printed lawn unstitched 2pc suit PKR:1,990 only.
This eid makes a sleek style statement with this unstitched black color printed lawn shirt and dupatta PKR:1,990 only.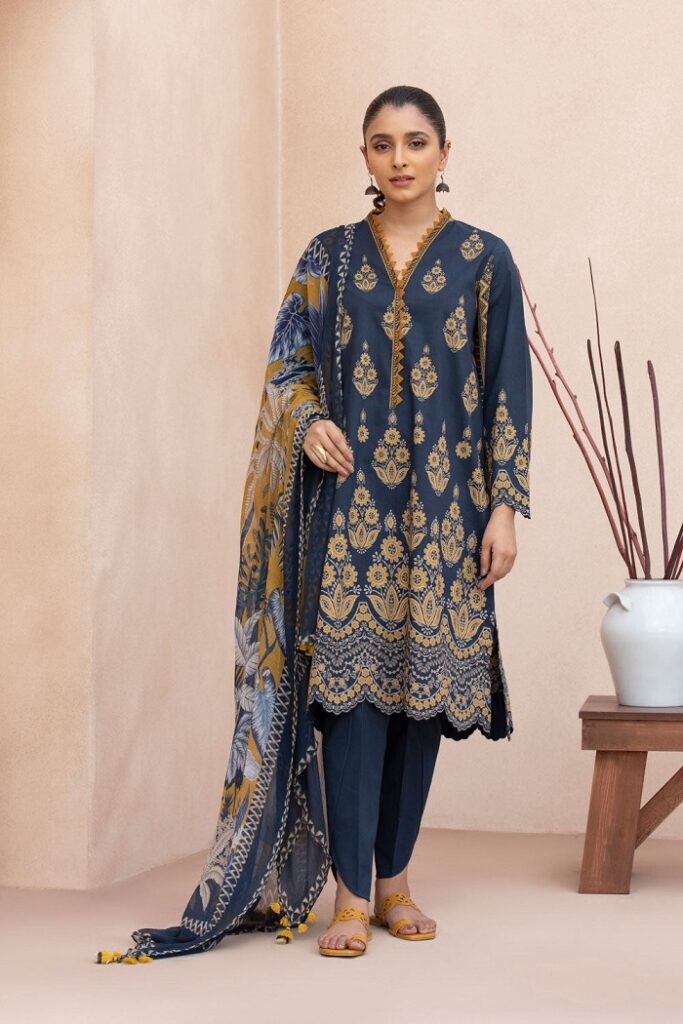 Printed unstitched eid lawn three-piece suit PKR:2,990.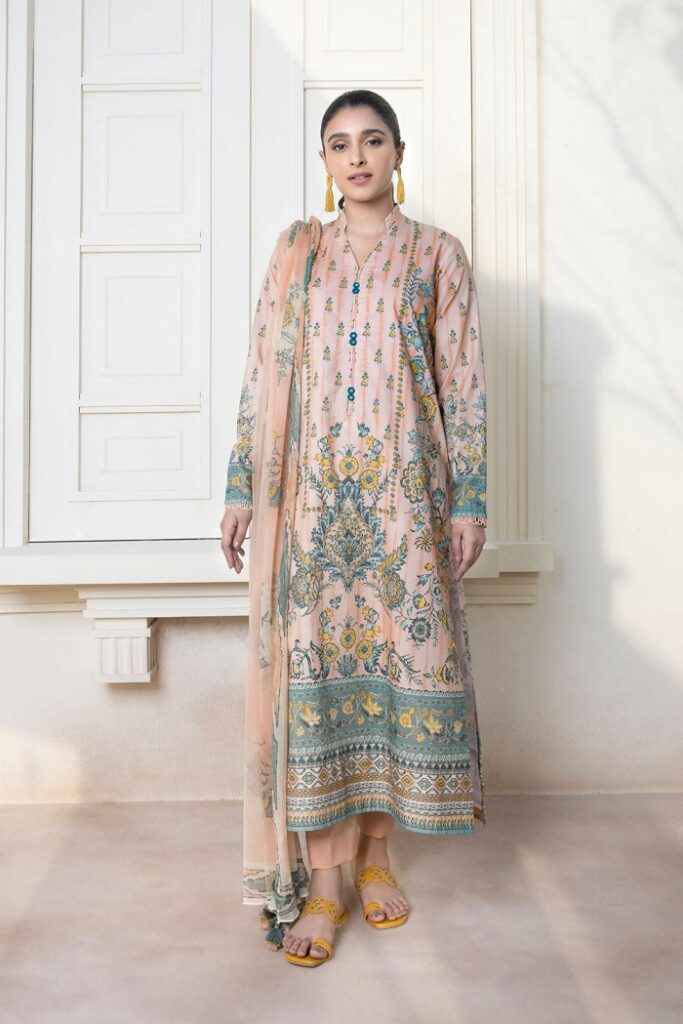 Beautiful peach color lawn unstitched 3piece suit lawn shirt with cotton trousers and chiffon dupatta PKR:2,990 only.
PKR:3,990 Two Piece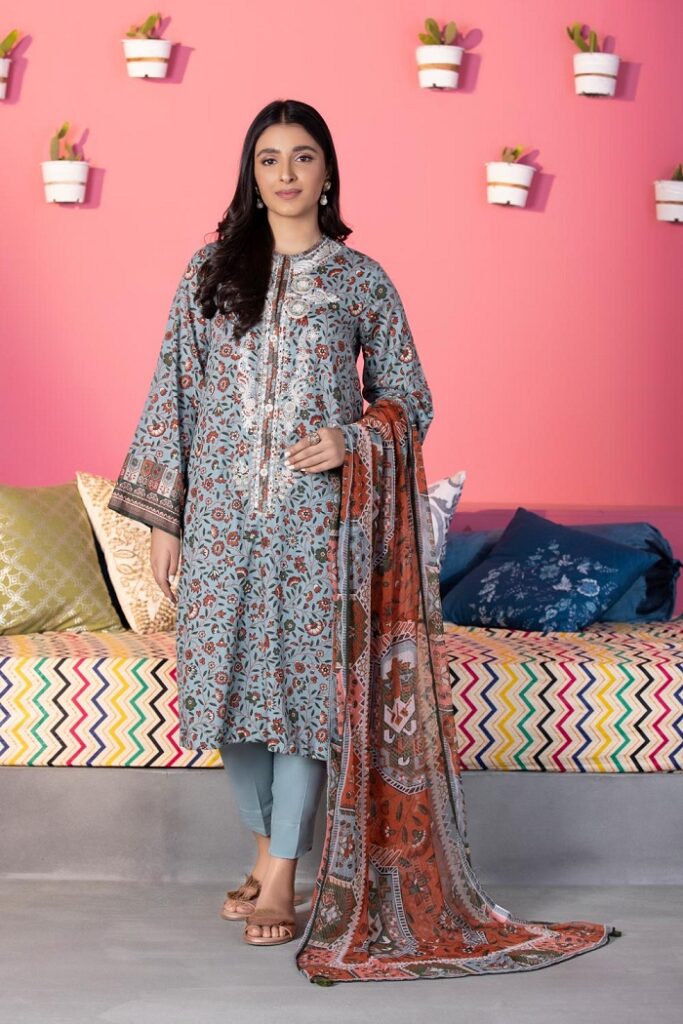 A beautiful embroidery sage blue cotton kurta with chiffon dupatta and cambric trouser PKR:7490/- only.
Ready to wear embroidered lawn 3 piece Suit in Off White and Red Color PKR:7490/-
Latest Sapphire Eid Sale Collection 2023 ideas for ladies
Charming color with the latest designs of famous designers on quality stuff lawn is a gorgeous combination for fashion lovers.  Adopt an appealing style with the 2023 Eid Collection by Sapphire.
Pakistani girls like to adopt fashion but the extreme climate is a big burden that's why girls are oozing out from common fashion. But Sapphire has launched its new Eid collection with comfortable lawn stuff to be adopted by every girl in the presence of extreme times of the year.
This moss green 3 piece eid suit PKR:7990/-
New Style 3 pieces embroidered peach color Lawn Suit PKR:7490/-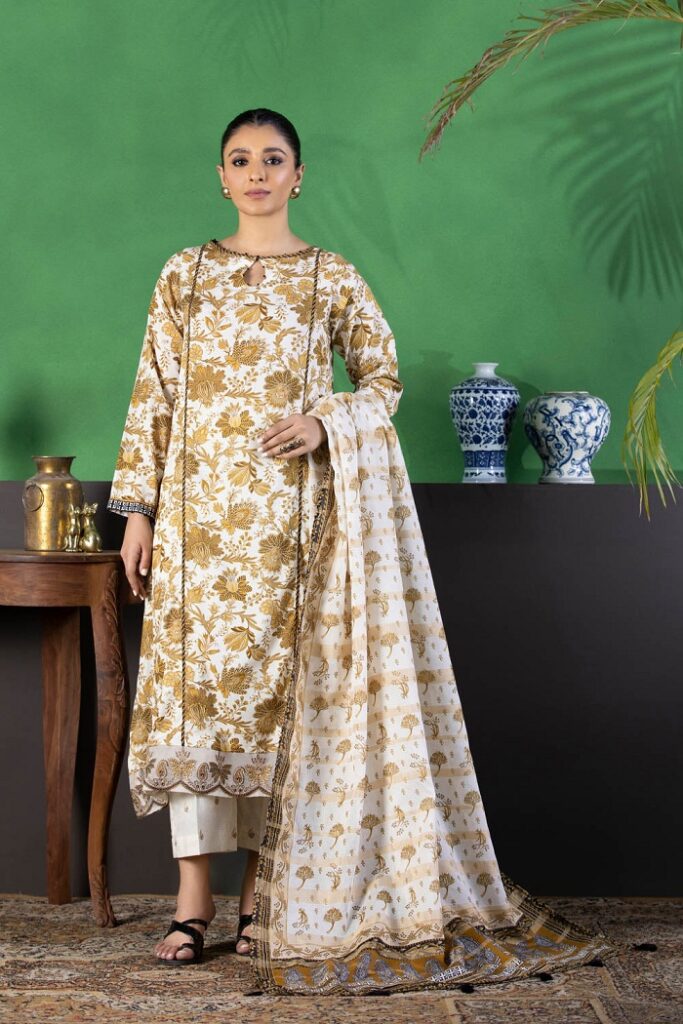 Printed Shirt with embroidery borders stitched cream color 3 piece suit PKR:8490/- only.
3 Piece Ready to Wear Embroidered lawn black suit PKR:9990/-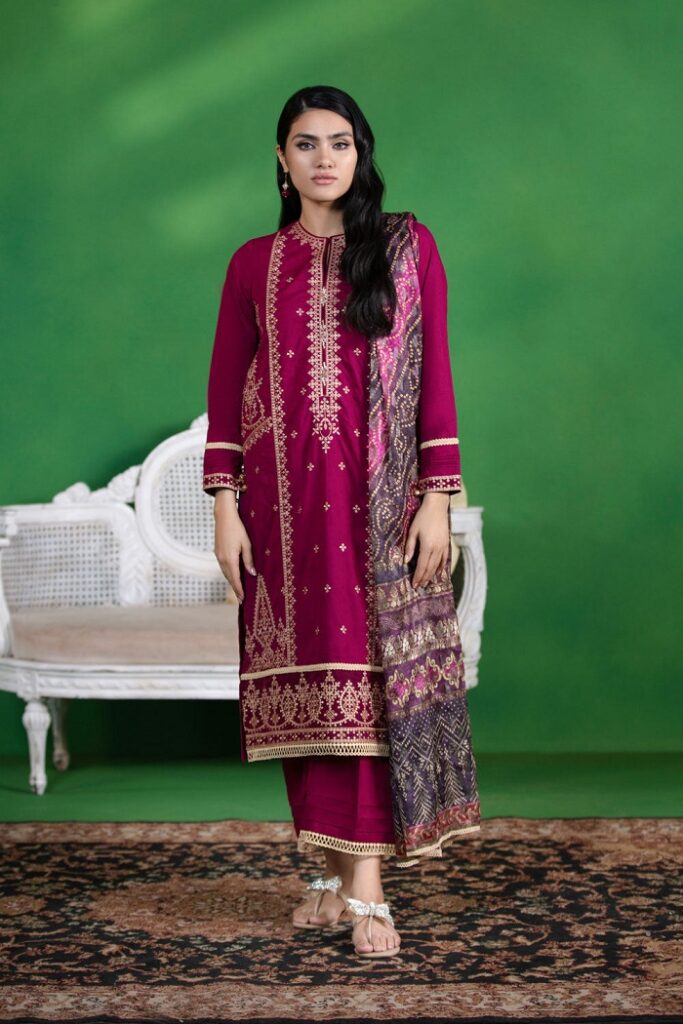 Lawn Pret Three Piece PKR:9990/-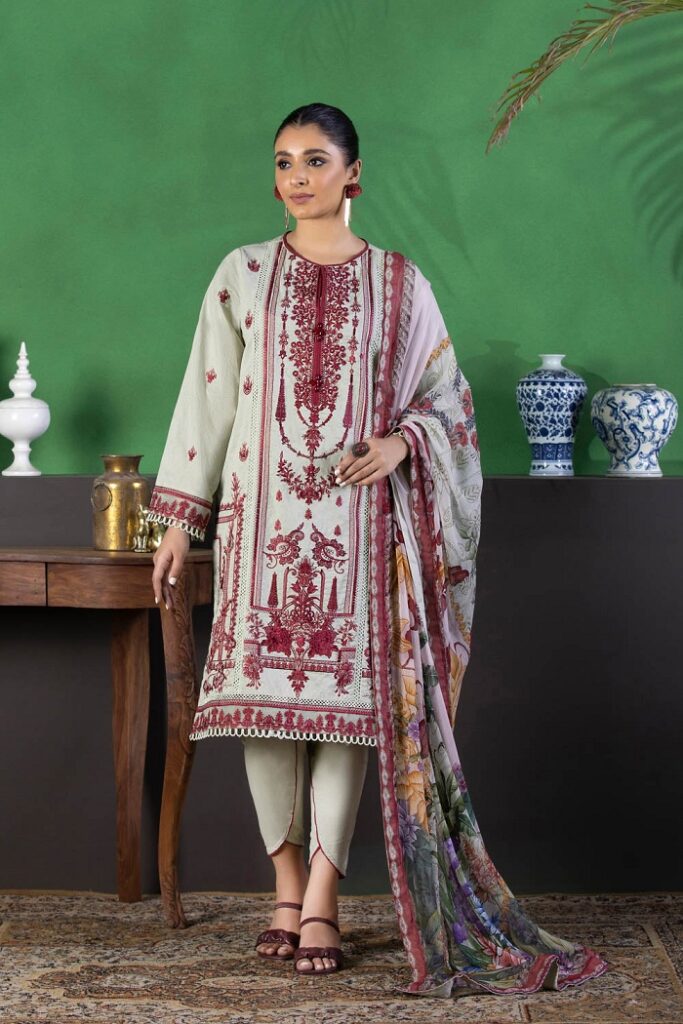 Sapphire New Eid Pret Sage Green 3Pc Unstitched Suit PKR:7490/-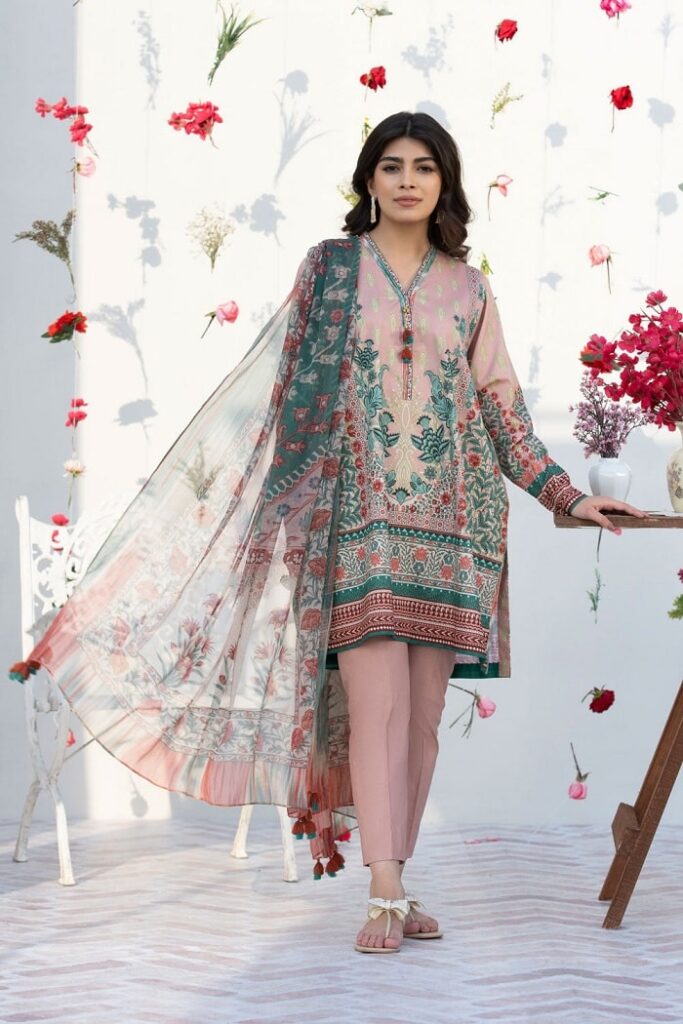 A beautiful peach color unstitched three-piece suit with chiffon dupatta and cotton trouser PKR:2990 Only.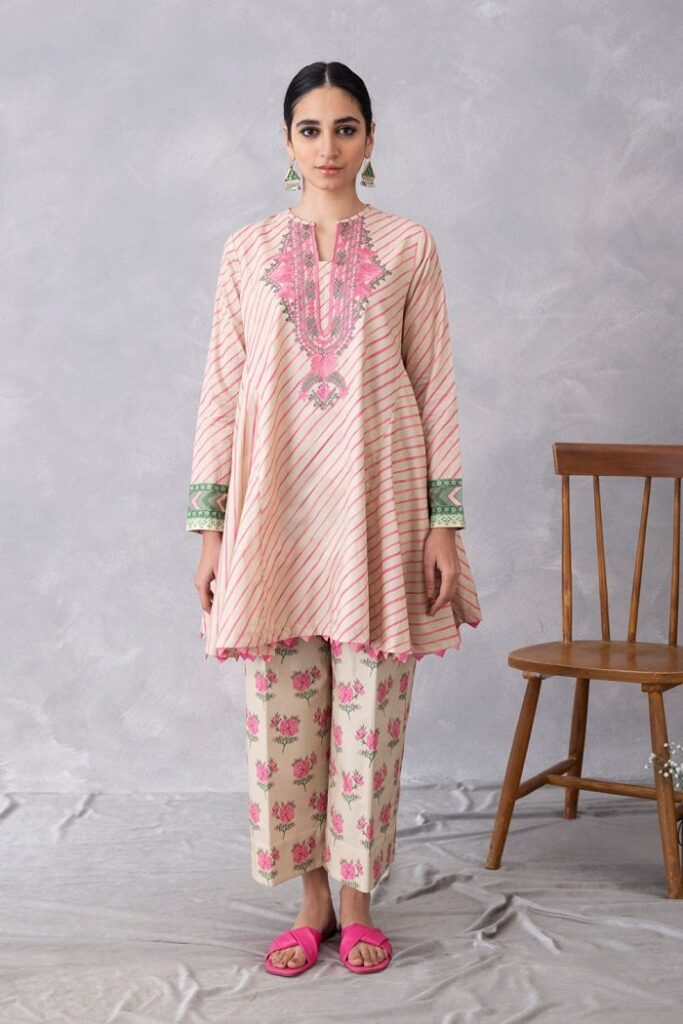 Unstitched two piece pink floral print lawn shirt and matching cotton trouser for PKR:2990 Only.
Teal blue lawn shirt and trouser for Rupees:2290/- Only.
Girls get feminine grace with unstitched 3 piece lawn shirt with silk dupatta and cotton trouser Rupees:6490/- Only.
let's stand out with this light green embroidered lawn shirt, dupatta and trouser Rupees:3990/- Only.
Look more beautiful with sapphire eid edit'23 unstitched maroon color chiffon shirt, dupatta and raw silk trouser for just Rupees:12990/- Only.
Embroidered 3 piece cotton stain eid suit for ladies buy now for Rupees:11990/- Only.
One piece un-stitch printed lawn shirt having beautiful embroidery work with yellow and orange color available for Rupees:1490/- Only.
3 piece embroidered lawn blue 3 piece suit Rupees:5490/-
Girls get chic eid look with this apple green embroidered lawn shirt with printed cotton trouser Rupees:2990/- Only.
Sapphire Eid Edit'23 Sale
Extreme season can't stop girls from adopting the latest fashion just because of the hot climate. The lawn is the best selection regarding this matter. Therefore branded and quality lawn at an affordable price is the wish of every woman. Eid Collection by Sapphire is a pure collection of quality lawns with the latest designs and fashion at an affordable price. Also, a wide range of colors is present in this collection.
Let's get a colorful look with navy blue shirt imbued in an orange print with contrasting voile dupatta PKR:3490/- Only.
Embroidered zari lawn multi color 2piece suit for eid days PKR:3490/- Only.
Graceful off white lawn shirt with embroidery matching dupatta available for Rupees:4490 – 3Piece Suit.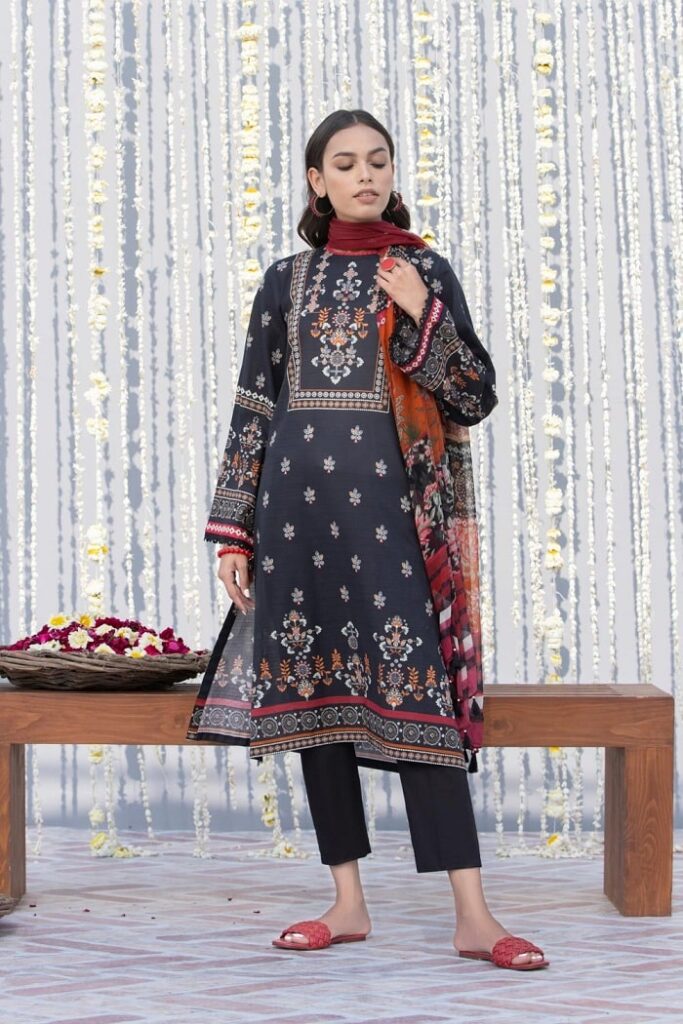 Elegent 2 piece Eid Black color lawn suit PKR:2290/- Only.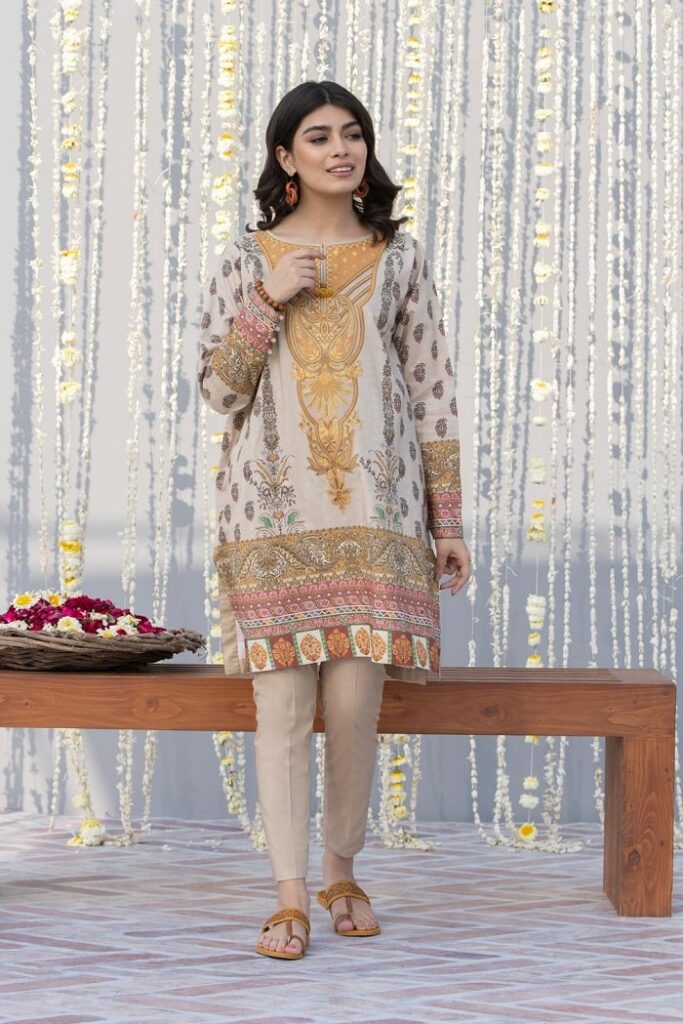 Girls get shinny eid look with yellow slub lawn shirt and embroidery printed matching cotton trouser PKR:2990/- Only.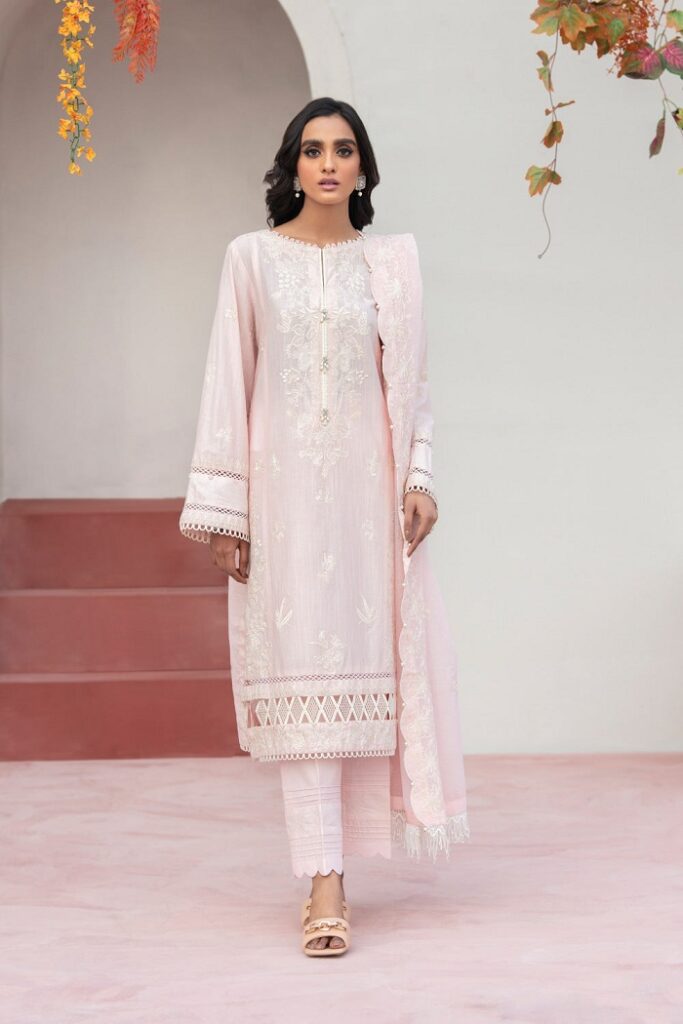 Three Piece Embroidered Lawn Suit PKR:5990/- Only.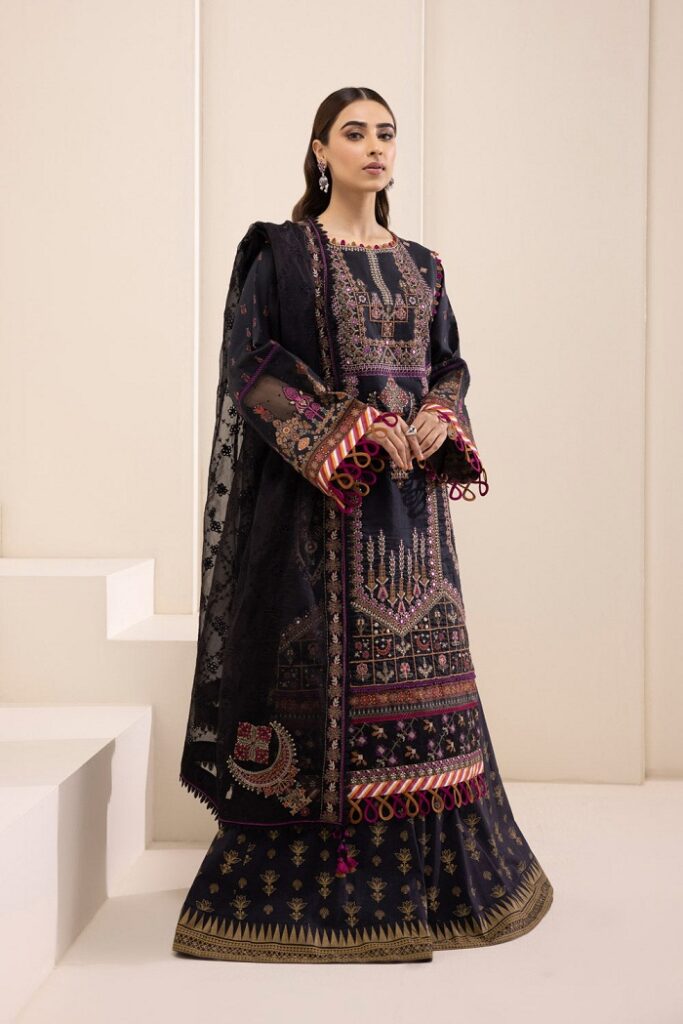 Add some elegent to your eid wardrobe with sapphire brand 3piece embroidered cotton shirt, organza dupatta and cotton trouser PKR:11990/- Only.
Beautiful Sapphire Eid Collection 2023 shop online at an affordable price
Shopping for some women never completes until the event arrives. If any women have still not decided from where to buy their Eid dress then try Eid Collection by Sapphire for the coming event. This will also give you a new experience with the latest designs. And a wide color range will also surprise you. Both light and bold colors range in this collection making it perfect for women of every age. Eid Collection by Sapphire adds charm and glamour to your personality.
See More: Gul Ahmed Eid Sale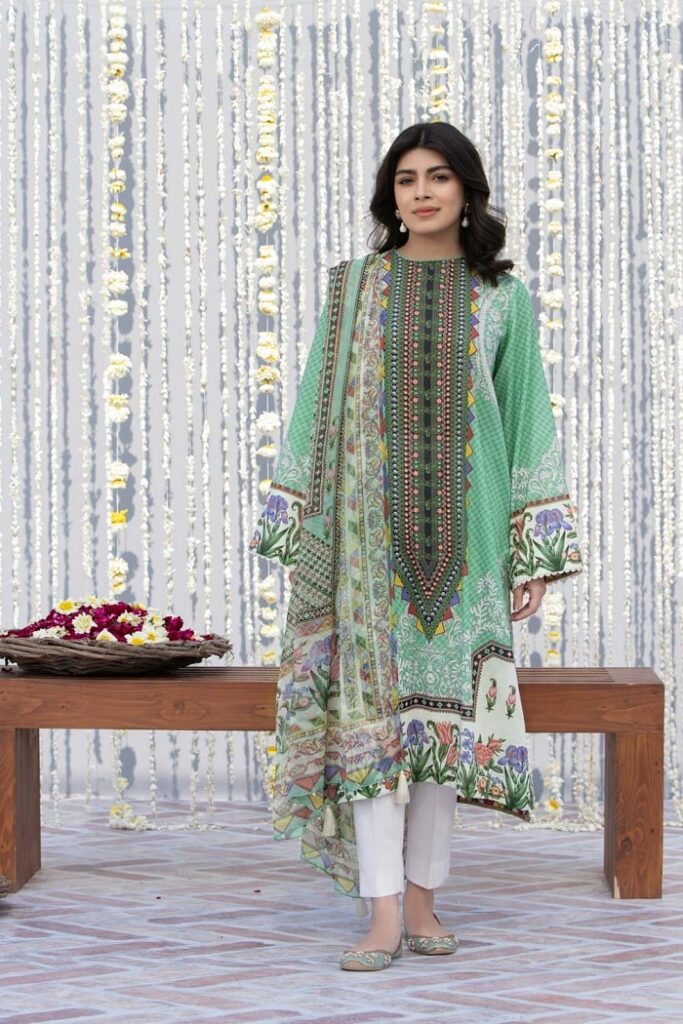 Look resplendent in this rusty pink at eid day 3piece suit PKR:3990/- Only.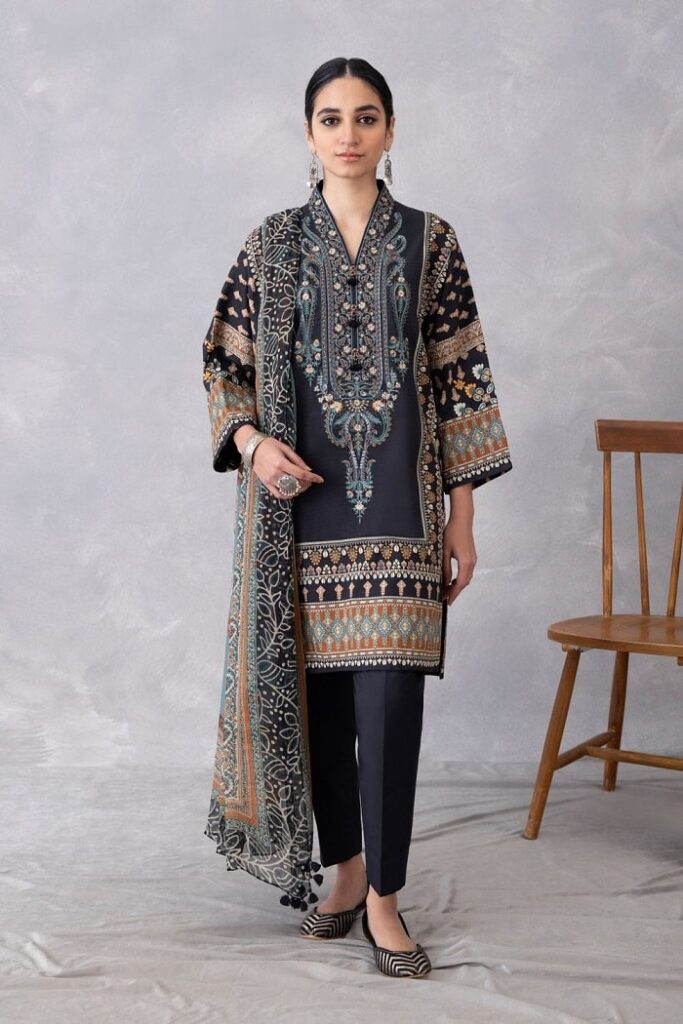 2piece – PKR:4490 Only.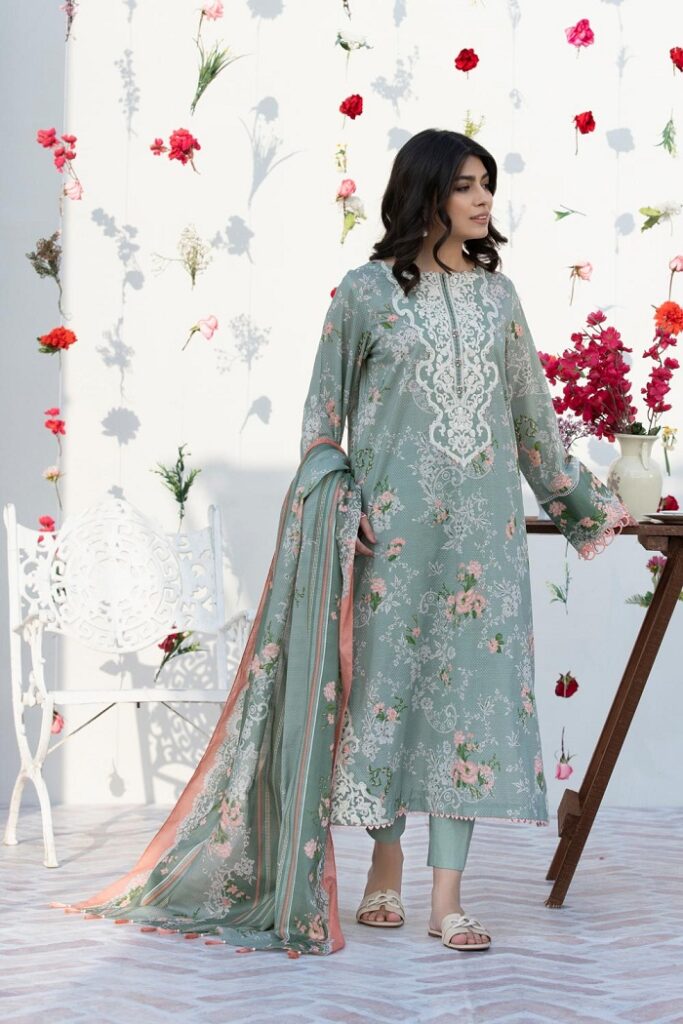 The sky blue Embroidered Lawn 3Pc Suit PKR:3990/- Only.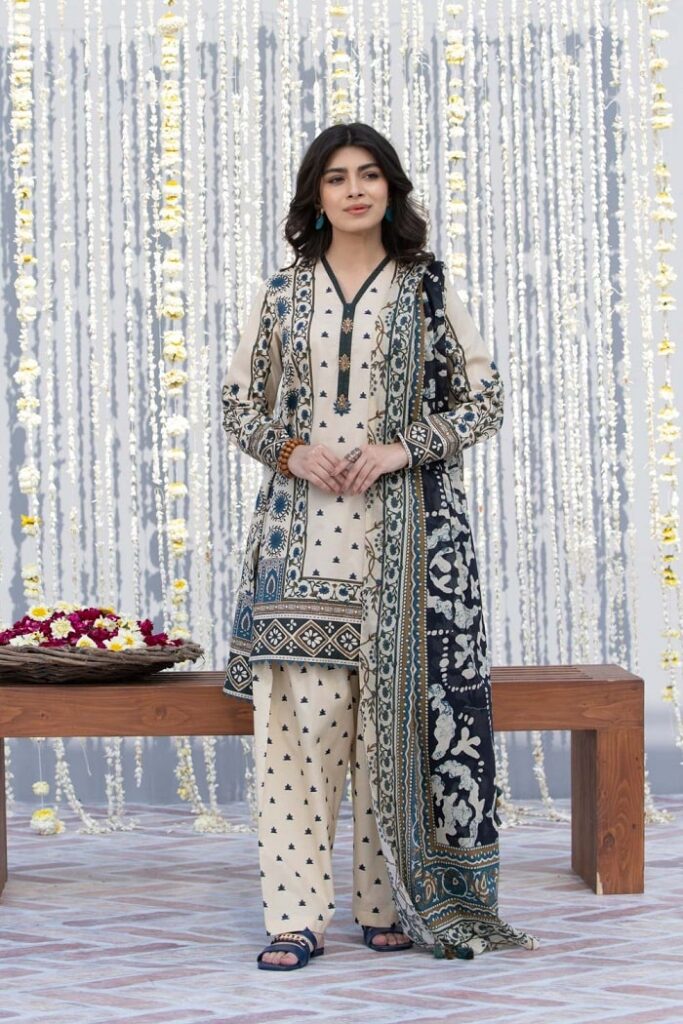 Rupees:2990/- Only Three Piece Eid Suit.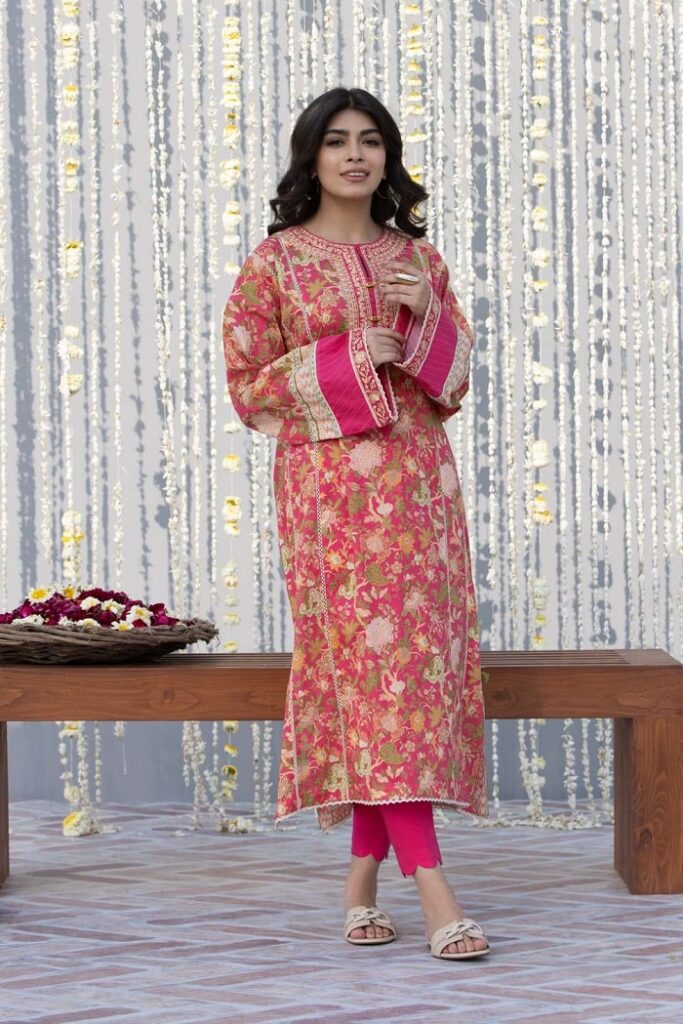 Make a bold style statement with sapphire trendy eid lawn 2 piece un-stitch dress available now PKR:2990 Only.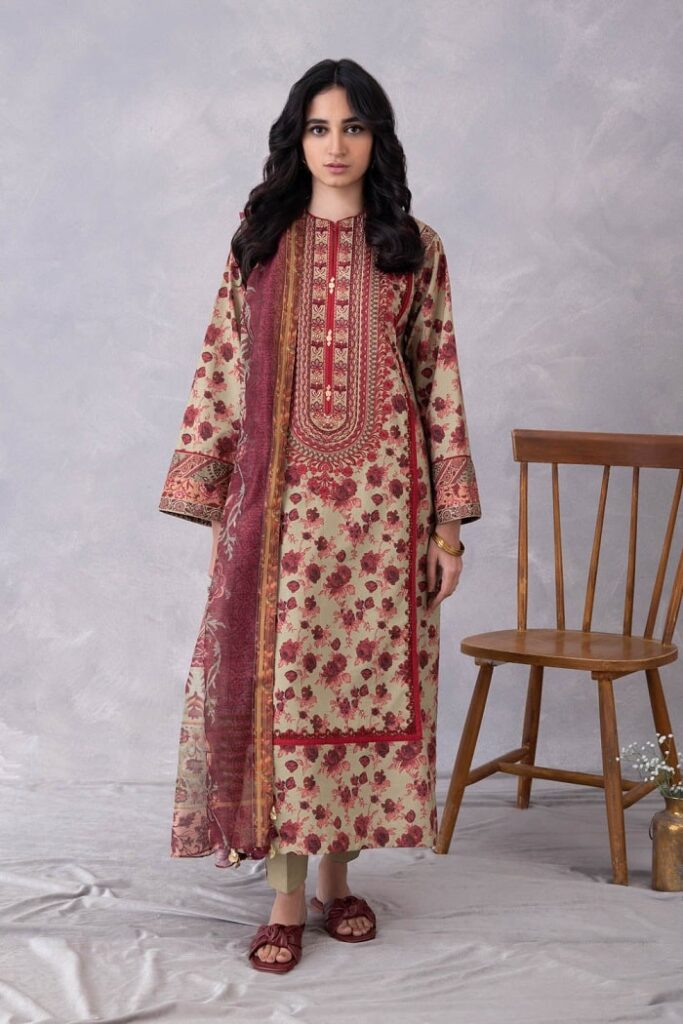 Red & Beige Unstitched 3-piece Lawn Suit PKR:4990/- Only.