Seran Sale Eid Luxury Collection 2022 With Price
This eid gets the new bright eye-catching look with Seran Luxury Eid Collection 2022. Are you looking forward to new Eid clothes? If yes, then you are at the right page to get the newly published seran brand eid edit sale collection'22 for women. A collection of all your wishes, available under one roof.
Ladies, never miss this seran luxury eid lawn collection and get the best dresses at affordable prices. Furthermore, these luxury dresses will make your personality more comfortable and trendy. These days everyone looks best in stylish dresses for upcoming eid days. Do you know the current fashion trends? If not then, here we are to help you to find perfect eid dresses.
Seran Eid Sale Collection 2022
Try to buy seran eid collection 2022 and get a modern look at the upcoming eid occasion. All these luxury eid dresses can really help you to get the perfect festive look. The latest seran clothing eid lawn collection consists of chic patterns unique colors, and prints at affordable prices.
Furthermore, all these printed, dyed and embroidered dresses are the latest according to current trends. Furthermore, lady's eid dresses un-stitch and ready-to-wear range is best for the summer catalog. As we know that old fashion trends are coming back in the year 2022. So, this collection is designed according to new trends.
See More: Omal By Komal Eid Collection 2022 With Prices
Get a bold eid look with this 3 pieces un-stitch suit available for PKR:6,490/- only.
Cyan color embroidery digitally printed 3 piece suit Rupees.5490/- only.
Mustard color luxury eid 3 piece suit Rupees.5490/-only.
A blush pink stylish embroidery digital printed shirt, chiffon dupatta, and classic dupatta available for Rupees.5490/- only.
Tea Green traditional embroidery cream and silver color 3 pieces un-stitch suit Rupees.5990/- only.
Seran Sale
This seran eid sale collection is beautiful and truly reflects their uniqueness. Let's dress up your eid dress this summer with seran brand 2022. Serans eid sale collection is now available up to 50% off prices.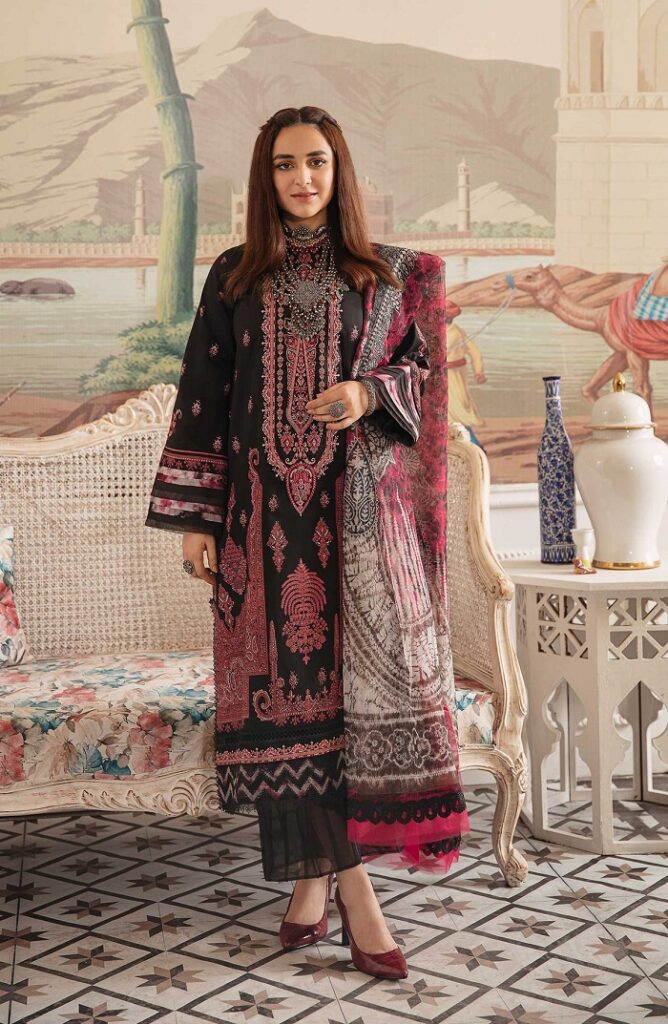 Get a gorgeous eid look with Raania suit available for Rupees.5490/- only.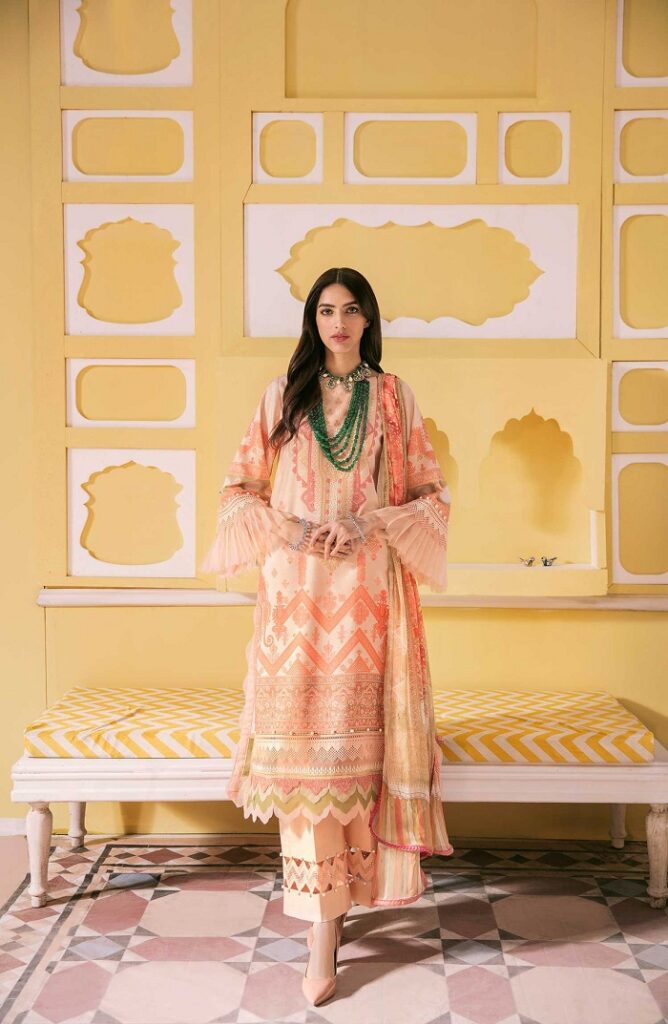 Peach Luxury Eid Suit Rupees.5490/-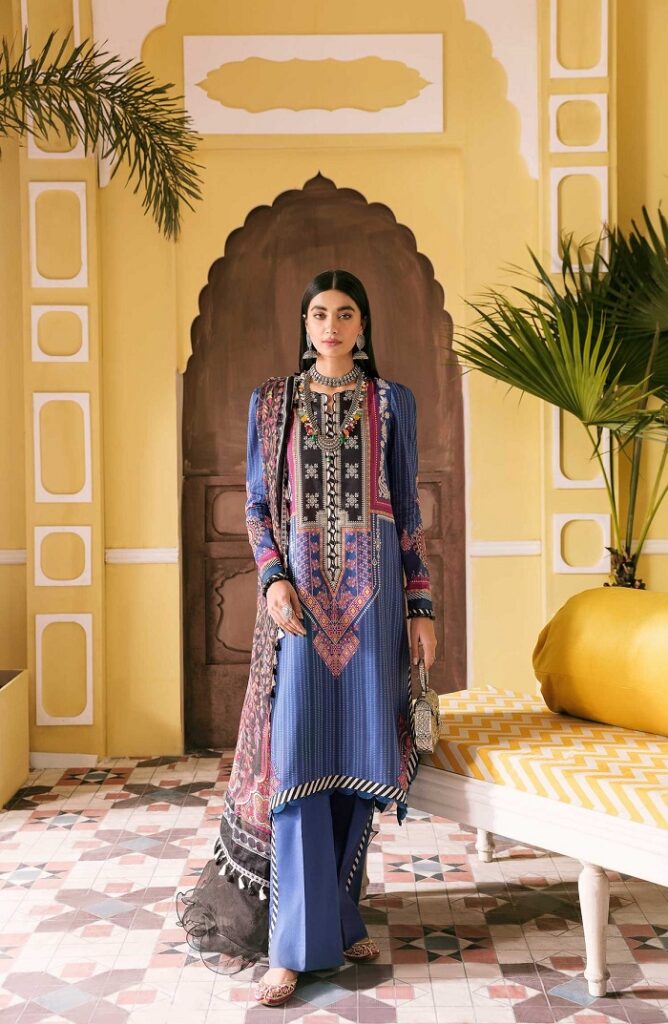 Stylish royal blue summer unstitched floral print dupatta, shirt, and trouser Rupees.4990/- only.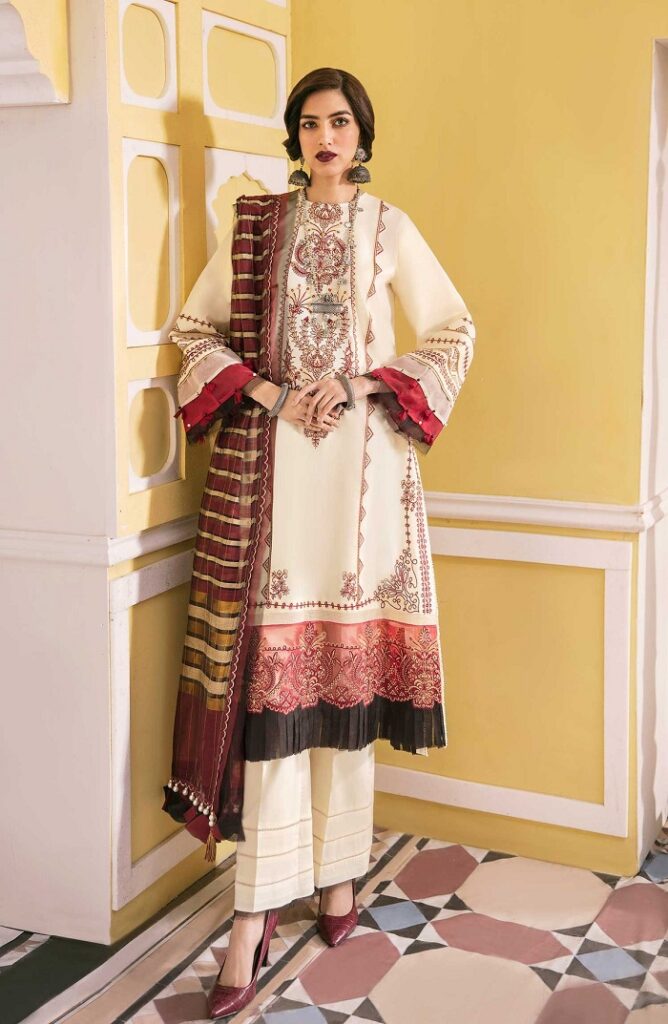 A beautiful creamy color embroidery floral print luxury eid 3piece suit Rupees.5490/- only.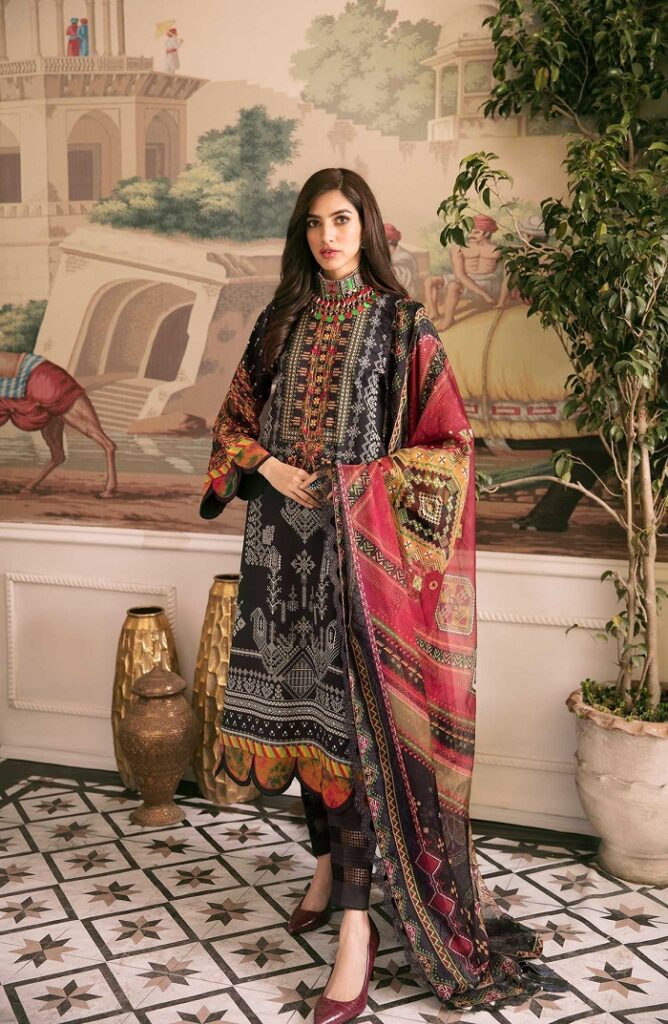 Rupees.4990/- only.
Get a fresh eid look with this seran brand blue 3 piece suit Rupees.6490/-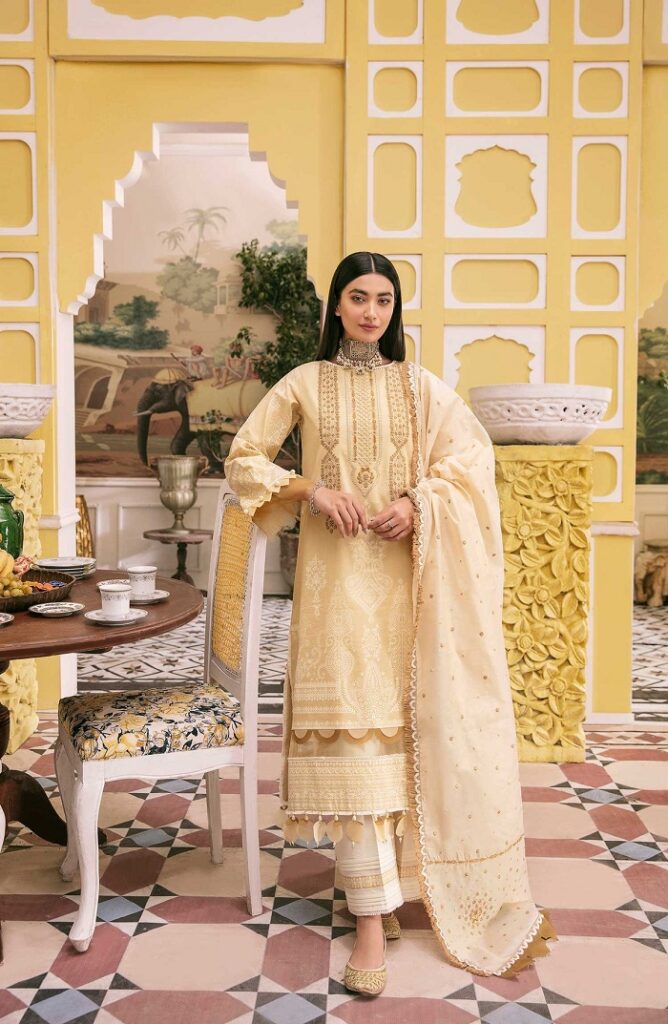 Beige Color Festive Embroidery Three Piece Suit Rupees.5990/- only.
Author Conclusion
Seran luxury eid dresses will make your summer more fresh and beautiful. Here above, we share almost all new classy and luxury eid dresses for women. Moreover, seran brand also provides sales on its new collections as well. So, pick your favorite style dress and add it to your eid wardrobe.