Almirah Winter Men's Wear Kameez Shalwar Collection 2022
Here we are going to talk about the new arrival Almirah Winter Men's Wear Kameez Shalwar & kurta collection for the winter season. Almirah is one of the leading fashion brands in Pakistan. Boys are you ready to shop online Almirah Men's Wear Kameez Shalwar winter collection in Pakistan. Recently Men's Wear Kameez Shalwar collection was launched in Pakistan.
If you have not purchased your winter unstitched shalwar kameez then get ready to get inside the marketplaces for you. Furthermore, this winter collection is the best design that is best for this winter season of 2022. Almirah is one of the leading fashion brands in Men's wear clothing. Due to this, brand quality fabrics and new designs made it one of the wells know fashion brands in the market.
Almirah Men's Wear Kameez Shalwar for Winter Season'22
This brand has been including giving out Men's wear and women's wear-based clothing only where they do highlight a wide range of categories for fashion lovers. Almirah always inspires its customers with amazing new winter styles to taste the design for fashion lovers. If you are looking for a new winter Men's wear kurta shades in trendy and elegant versions.
This winter kurta collection is completely unique and different and will find the best outfits in the stitched corners. All the creative sorts of cuts and innovative blends look amazing in this winter clothing line. Here you will find each single kurta design different and unique as compared to previous collections.
See More: Limelight Winter Unstitched Vol-2 for Women
Black blended kameez shalwar PKR:7,450 only.
Off-white blended Suit for men's winter wear PKR 6,850 only.
Charcoal grey blended kameez shalwar for winter wear is available for just PKR:6,950 only.
Stylish men's winter wear green blended suit available for just PKR:7,450.
Regular fit winter green unstitched men's wear kameez and shalwar PKR:7,150.
New Arrival Almirah Winter Men's Wear Clothing
Furthermore, as we discussed above the Almirah Men's wear winter collection is containing multi-color combinations. Or all of the khaddar, linen, and karandi outfits are quite romantic soft, and dark shades to wear in winter season 22. All the winter collections are prominently containing beautiful colors & designs. It is outstanding and best to wear for men's wear of all age groups.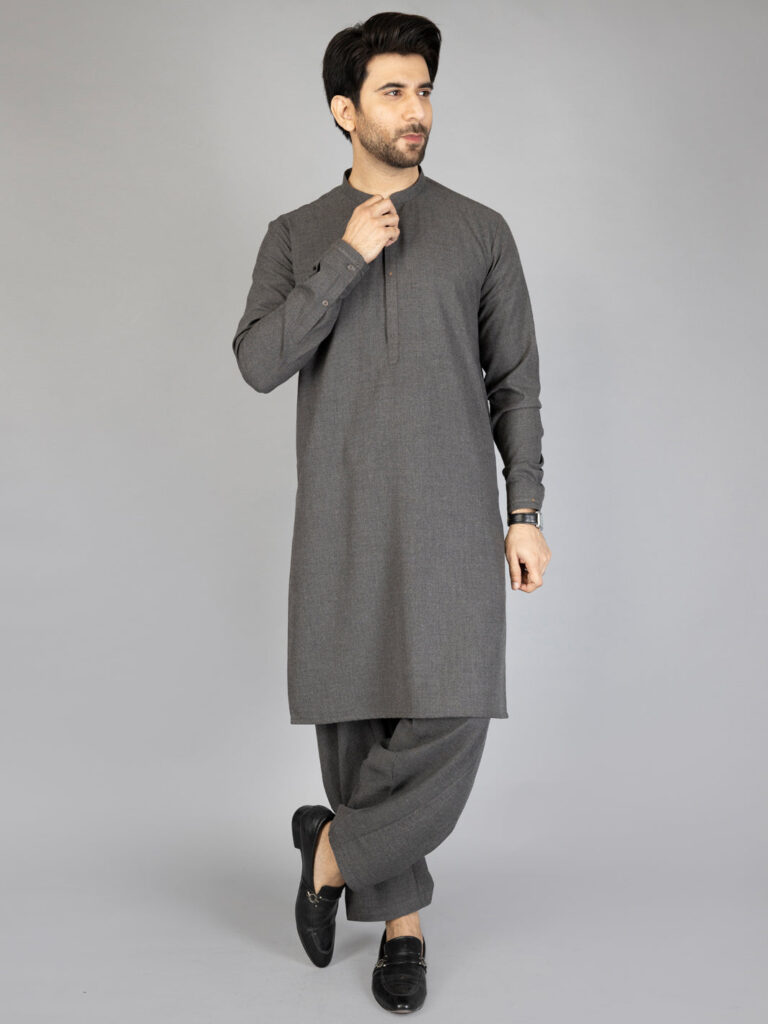 Grey blended suit PKR:6,650 only.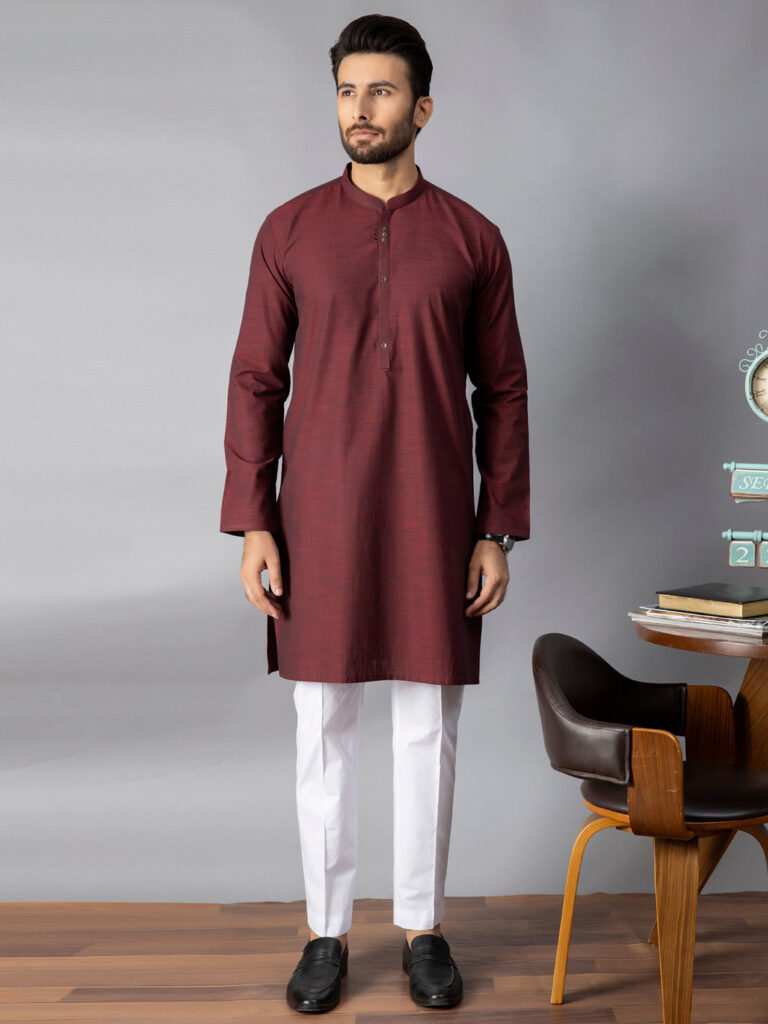 Stylish maroon kurta for perfect winter look PKR:3,950.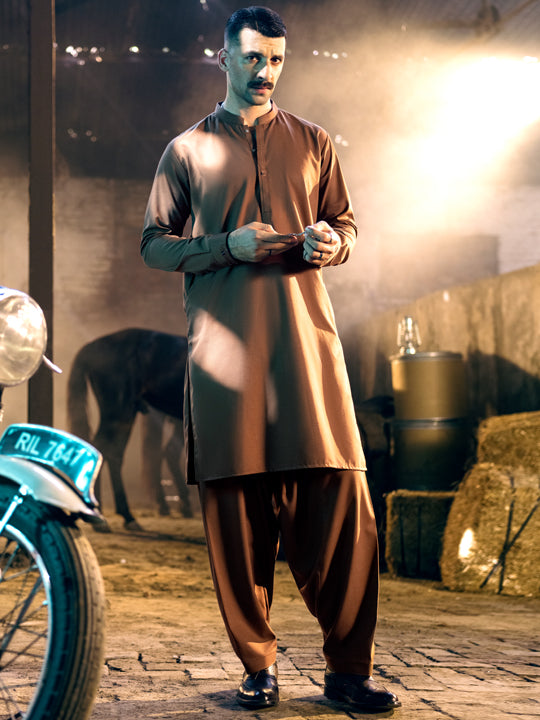 2-piece brown blended kameez shalwar PKR:7,450 only.
Shop Online Almirah Clothing for Men in Pakistan
Moreover, all the winter shalwar kameez and kurta collections are designed according to the latest style of fashion trends. At the end of this post, we are sharing the best winter collection for menswear. Choose the best winter unstitched kurta designs right now from Almirah Shop Online.