Almirah Men's Wear Kameez Shalwar & Kurta Sale 25% Off 2022
Going to share the latest Almirah Men's wear shalwar kameez & kurta designs 2022 up to 25% off the price. Almirah is considered the cultural clothing brand in Pakistan. Modern men are always finding something that is more stylish and trendy. Therefore, here you will find traditional garments for men's wear in Pakistan.
Normally cotton is the most popular fabric in the Pakistani fashion industry. And almost 70% of gents wear kurtas are made with cotton and wash&wear fabrics. Furthermore, these types of kurtas can be worn during summer days, and this will provide your new look with different styles.
Almirah Men's Kameez Shalwar & Kurta Designs 2022
These days Almirah Men's shalwar kameez & Kurta collection are considered the most popular collection, that is suitable to wear daily wear. Here at stylostreet.com, you can find a wide variety of men's wear kurta from different fashion houses. Furthermore, you can also buy these men's shalwar kameez & Kurta designs at a discount price.
Furthermore, Almirah brand now provides sales on Gent's wear kameez shalwar dresses 2022. Scroll down this page and shop online for the new arrival of Almirah Gent's wear kurta & Kameez shalwar. Moreover, the Price of these given outfits starts from PKR: 4500 to PKR:7000 Only in the whole of Pakistan. Furthermore, this price was calculate after a 25% sale is priceless.
See More: Stylish Gents Kurta Designs – Top Summer kurtas For Men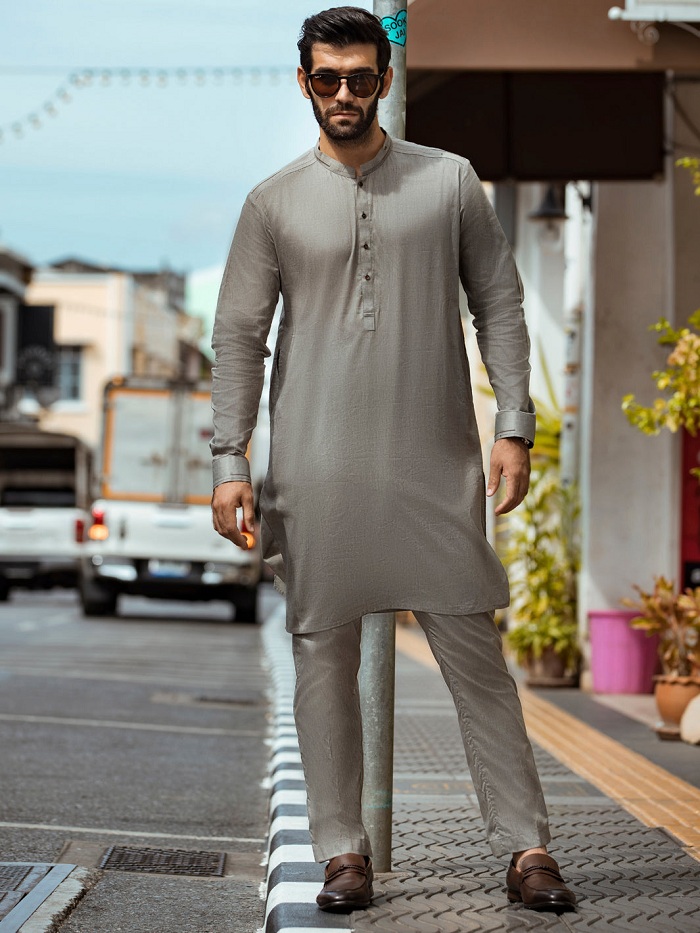 Get modern fit grey kurta trousers from Almirah Shop Online and Save 25% Now PKR:6450 PKR:4837 Only.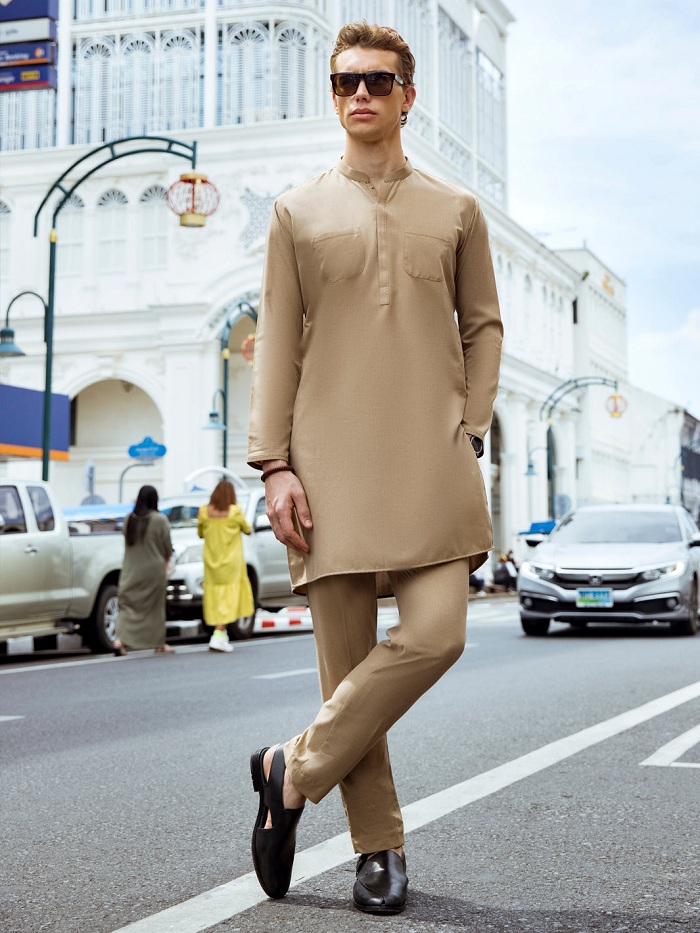 Beige Color Kurta & Trouser PKR:5450 PKR:4087.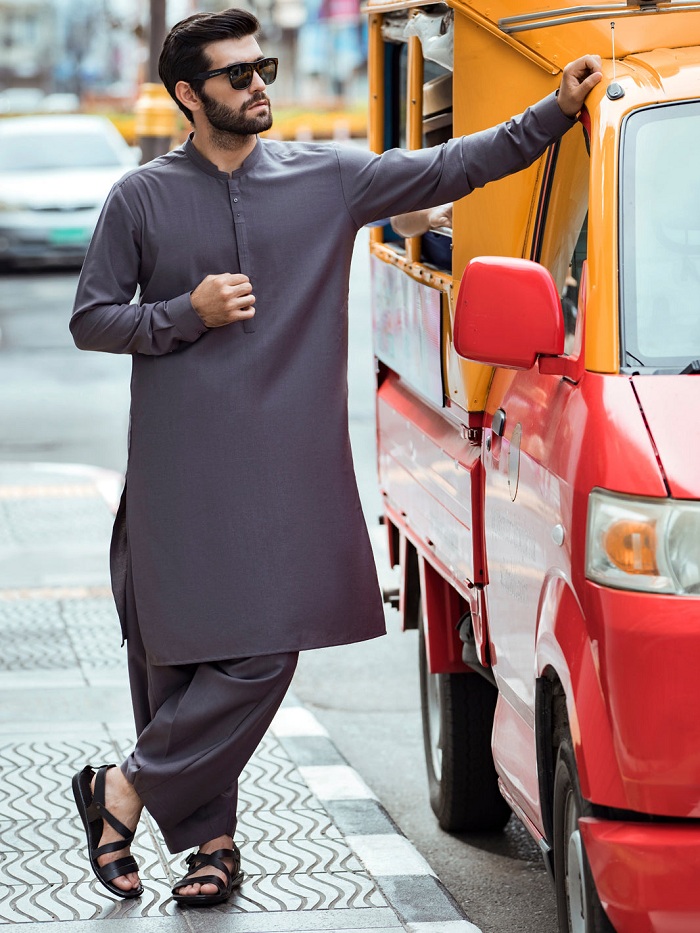 Grey Kameez Shalwar for Festive Wear PKR:5950 PKR:4462.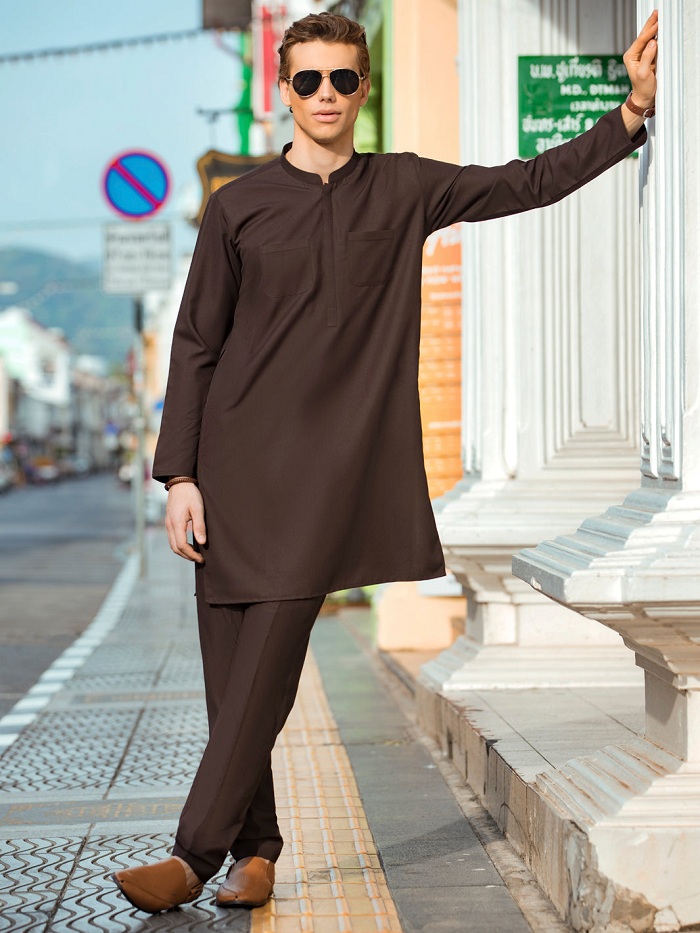 A stylish brown kurta trouser for spring-summer season 2022 is available now PKR:5450 Only.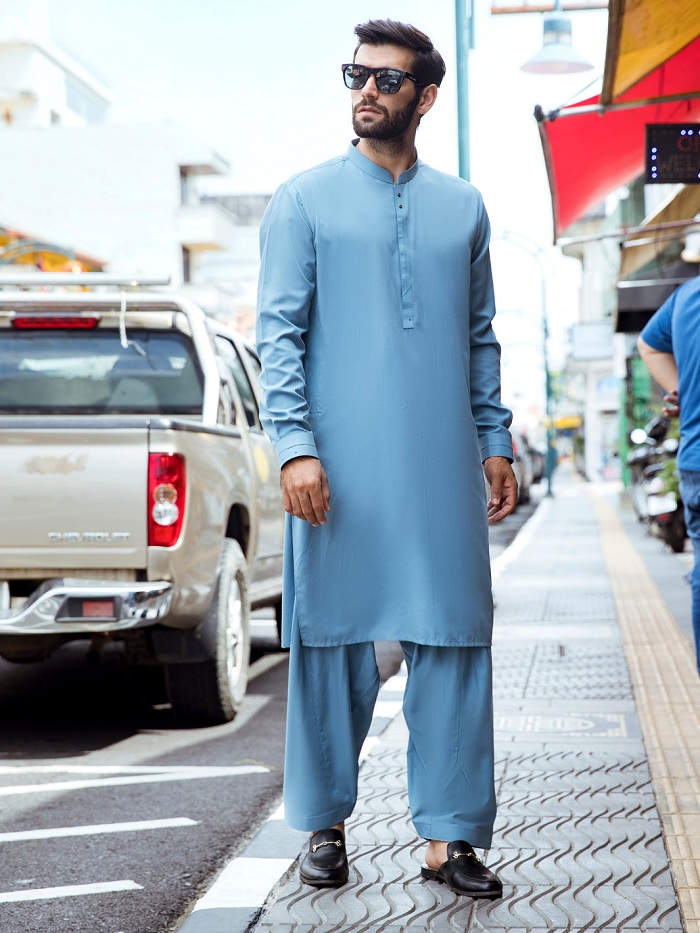 Light blue men's wear kurta shalwar PKR:6250 Only.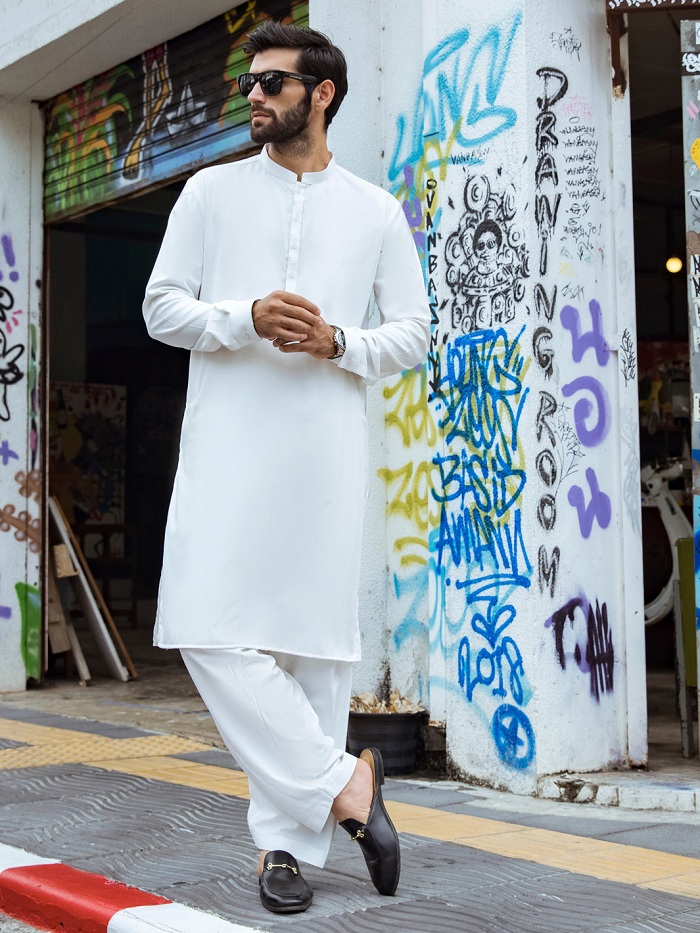 Pakistani men's most favorite white kurta shalwar PKR:5950 Only.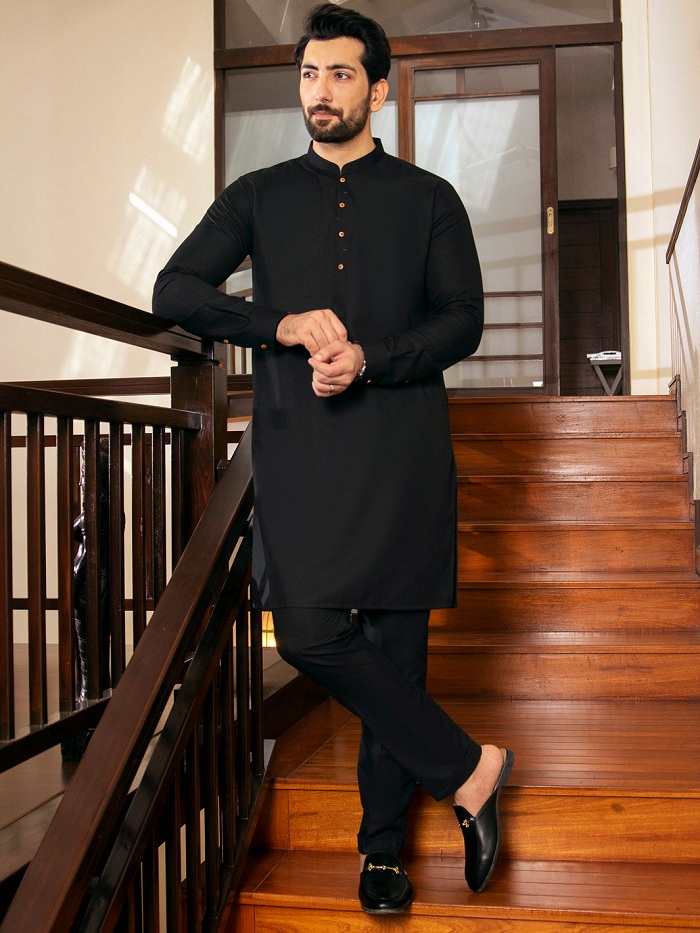 Plain black kurta with trousers for men's wear PKR:5450 Only.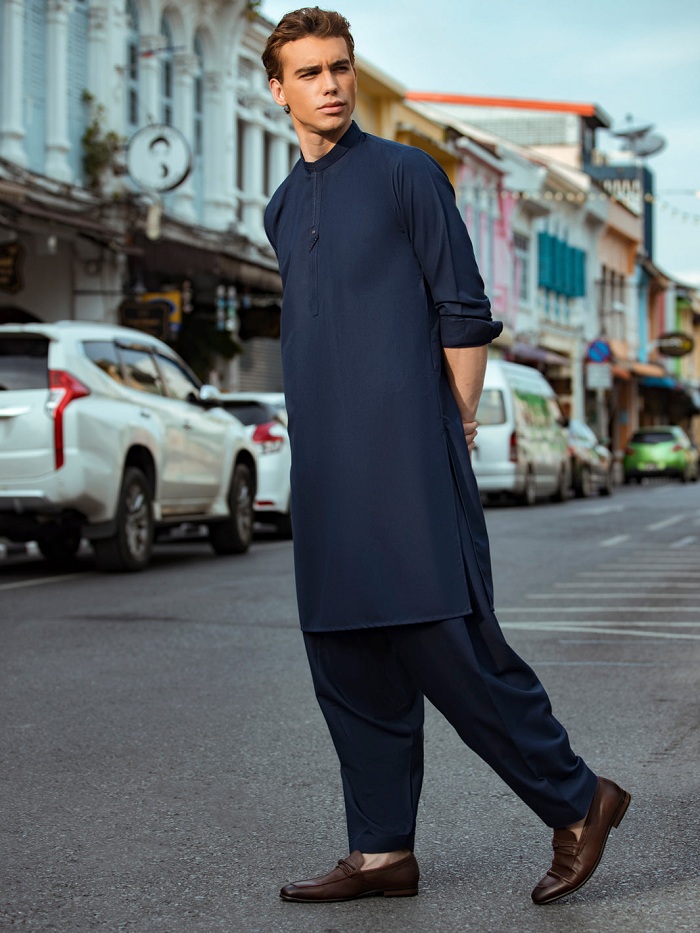 Let's get the perfect spring summer look with this smart-fit lawn blue kurta shalwar PKR:6450 Only.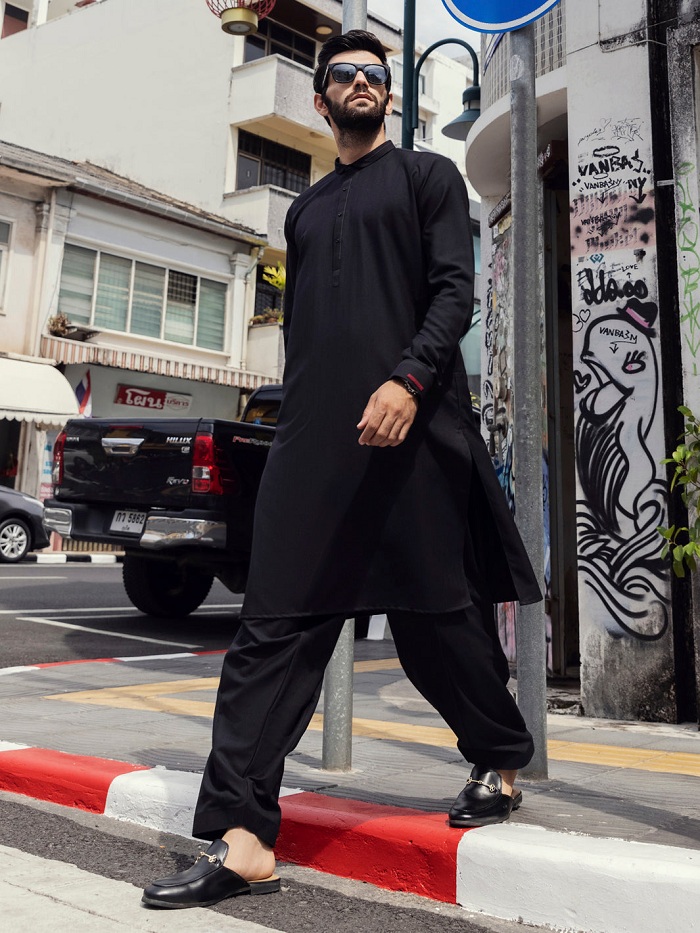 Almirah Gent's wear black kameez shalwar PKR:5950 Only.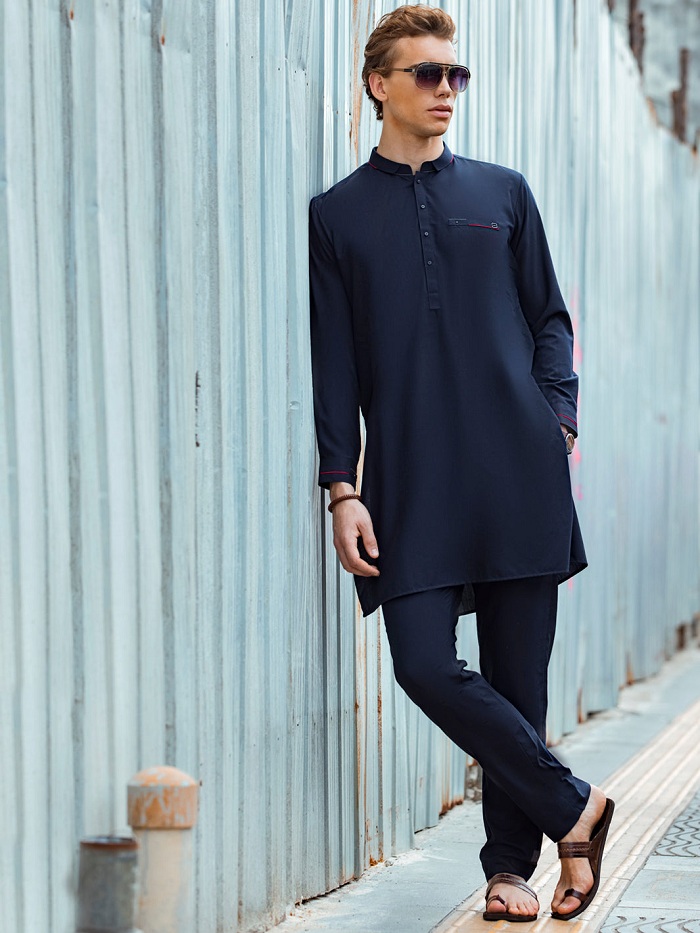 Men's Blue Summer Kurta with trouser PKR:5450 Only.
Kurta Trouser PKR:5250 Only.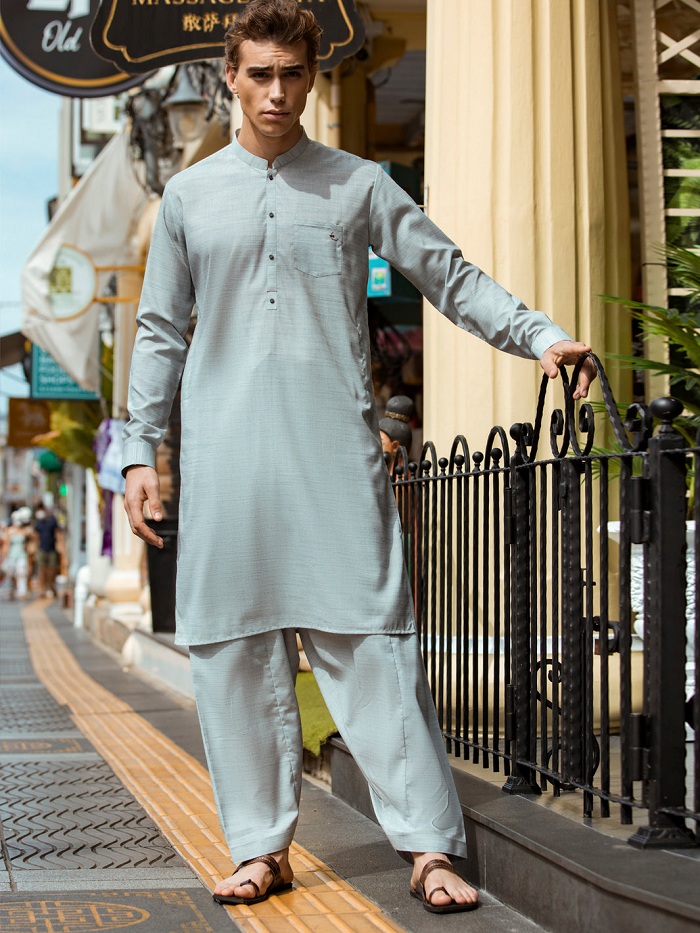 Light Blue Kurta Shalwar PKR:5450.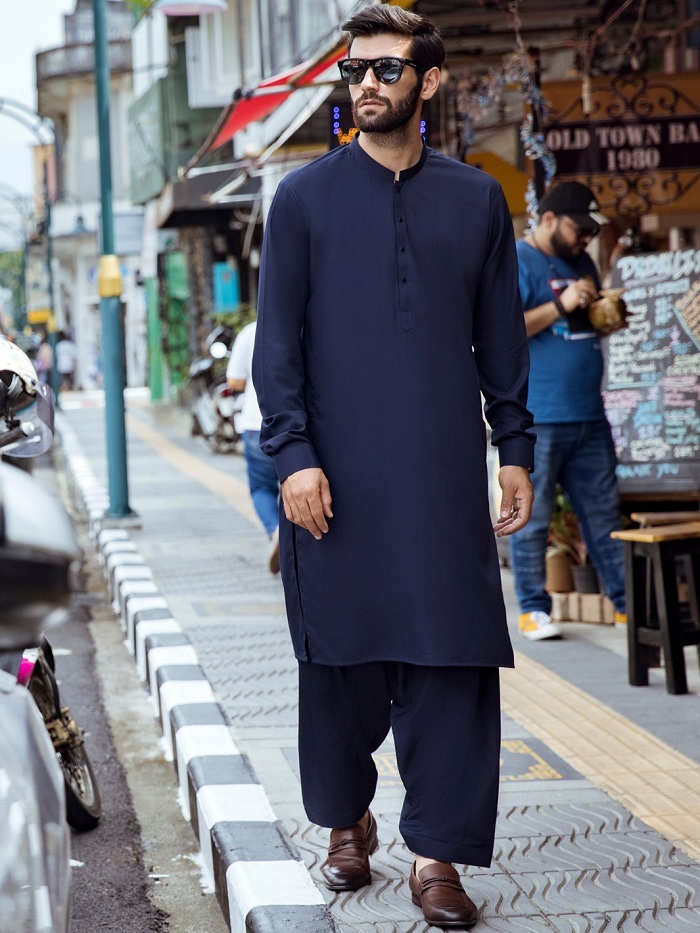 Dark blue kurta and shalwar for spring-summer season by Almirah Brand'22 Collection PKR:5450.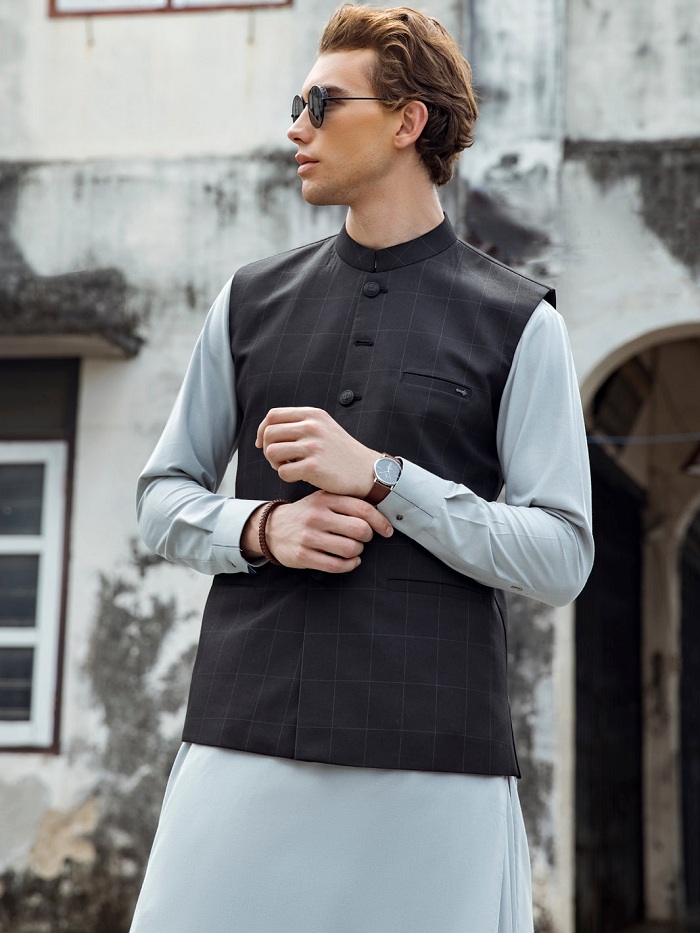 PKR:6950 Only.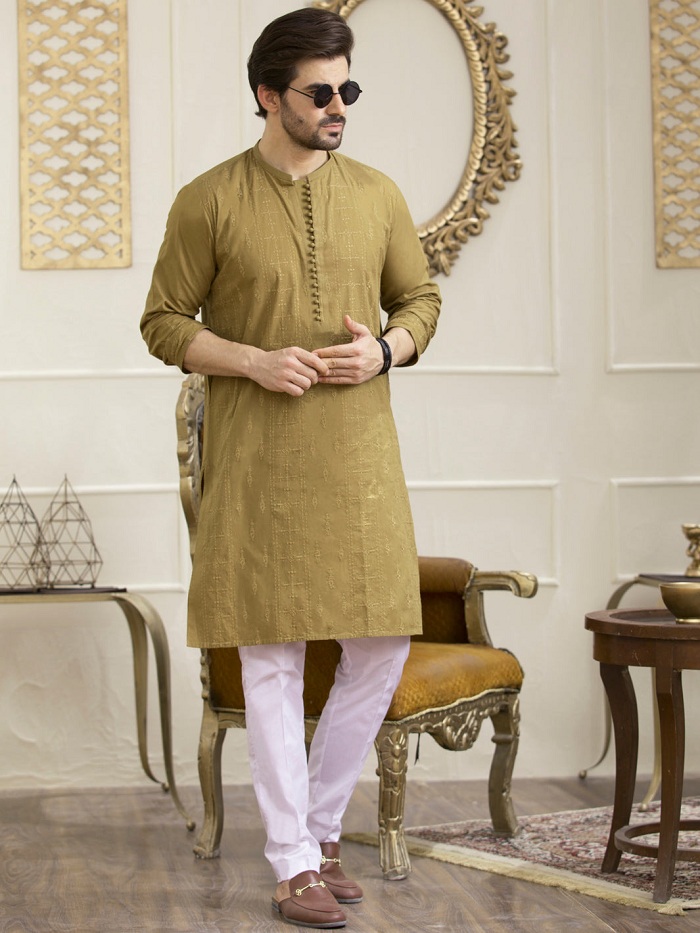 Green Kurta PKR:4450.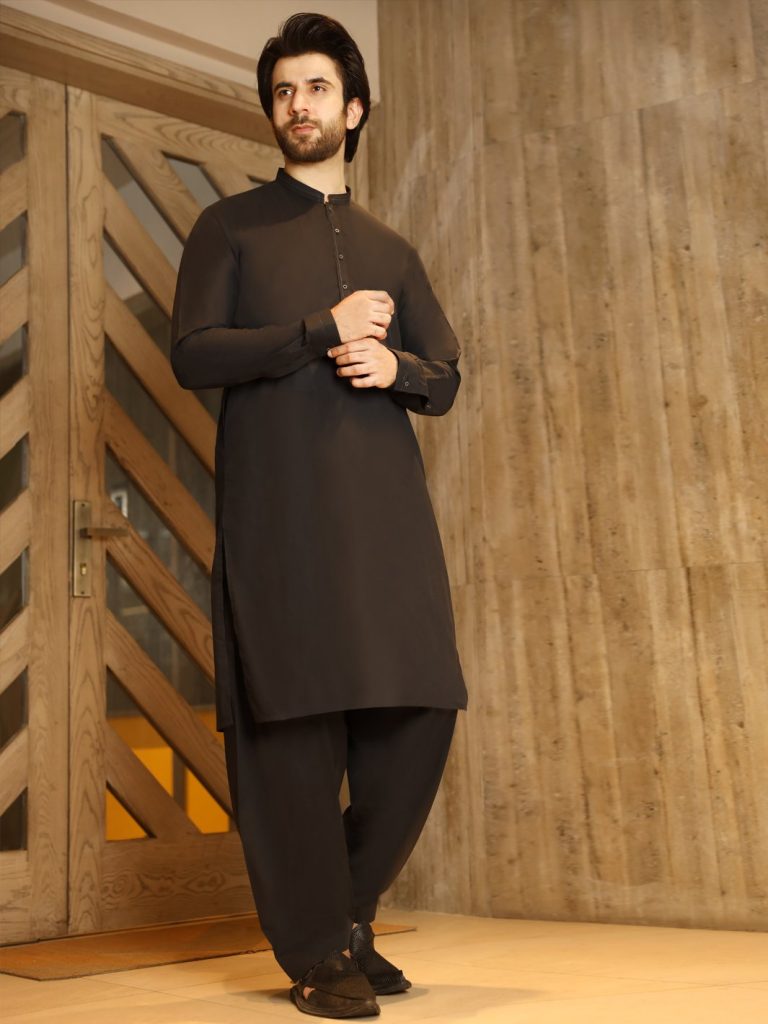 Almirah Men's wear Ethnic Kurta Designs Upto 25% off:
Moreover, if you are looking for an ethnic kurta for spring/summer days then you are at the right place. Here you will find a beautiful ethnic look kurta which is available in different prints or in short, long lengths. Hence, we can see that many young boys are turning to kurtas for shirts because they add modern styles to your personality. And feel more comfortable with designer kurta's designs 2022.