Gul Ahmed Men Wear Kurtas Sale Upto 50% off Shop Online
Here we are going to share the Pakistani amazing fashion brand Gul Ahmed Men Wear Kurtas up to 50% Off Sale in the 2022 summer season. The Gul Ahmed Men Wear Kurtas up to 50% Off dresses have been launched recently. All of the kurtas are containing very rare designs for men to wear. Furthermore, the designs are made by leading fashion designers. Gul Ahmed is a well-known fashion brand working in Pakistan for many years ago.
Since the time of its establishment, it is serving both men's and women's summer-winter dresses. Today here we have the Gul Ahmed Menswear Kurtas collection 2022 designs eid sale. Furthermore, the famous Menswear kurtas collection is getting popularity in the whole world. It does provide new fashion dresses for Menswear during the summer and winter seasons.
New Arrival Gul Ahmed Men's Wear Summer Collection 2022
Through this beautiful Gul Ahmed Menswear latest Gents Kurtas & Shalwar Kameez collection 2022, you can easily get an embroidery look. Furthermore, you will find the shalwar kameez in different designs and colors best for all occasions. With these beautiful means to wear dresses, you will look fabulous.
Therefore, we advise you guys to get these amazing Gul Ahmed Mens to wear amazing clothes. I have posted a complete catalog here. Have a look at these beautiful pictures of the Mens wear kurtas collection by leading fashion brand Gul Ahmed.
Price Range:
PKR 1287/- to Pkr: 2500/- Only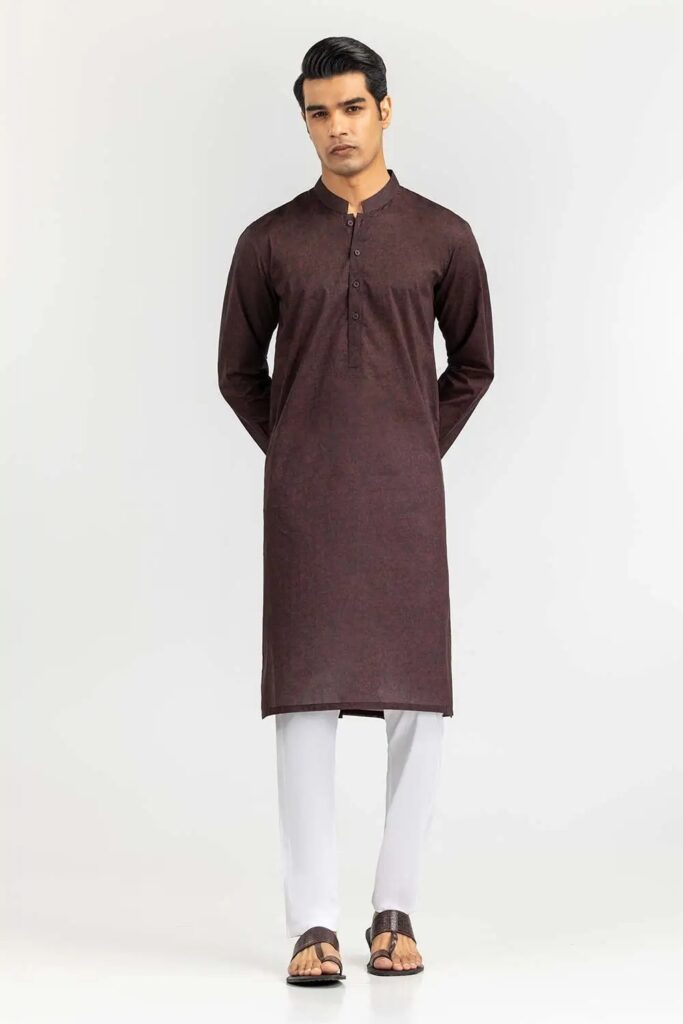 Brown printed kurta for men's wear PKR:3,795 PKR:2,277 only.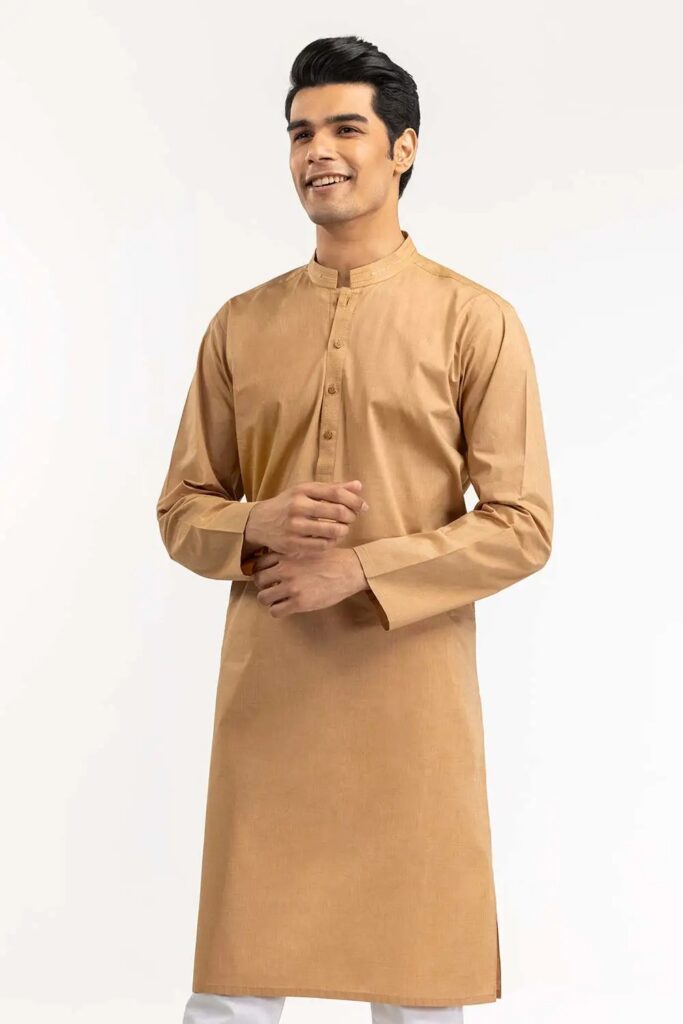 Ideas by Gul Ahmed mustard color stylish one piece kurta PKR:3,695 PKR:2,217.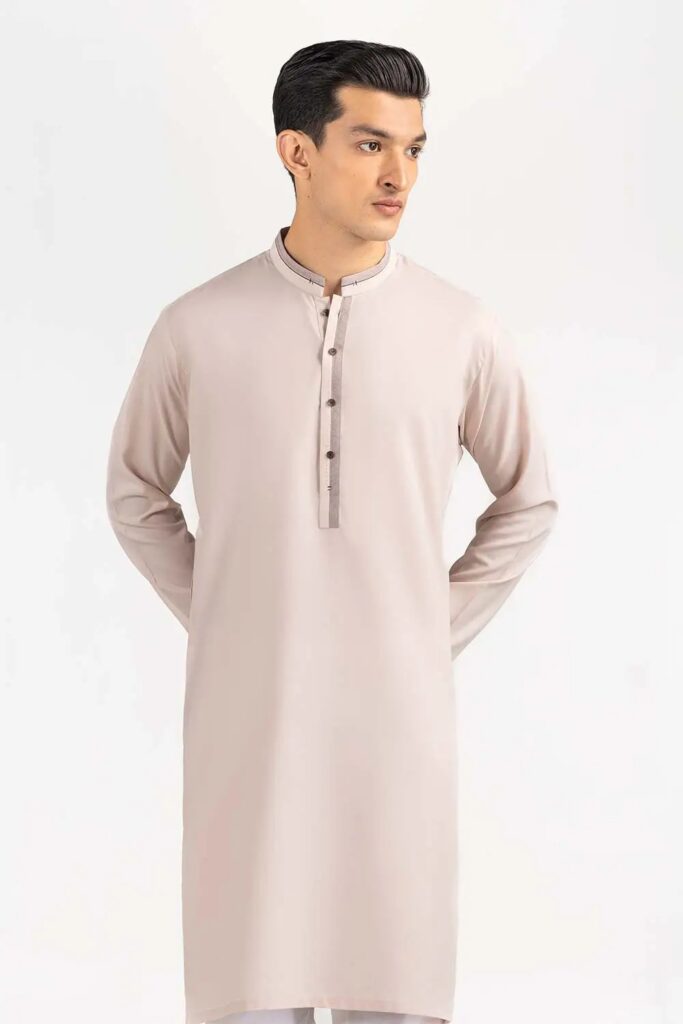 Pink styling kurta for men's wear PKR:3,295 PKR:1,977 only.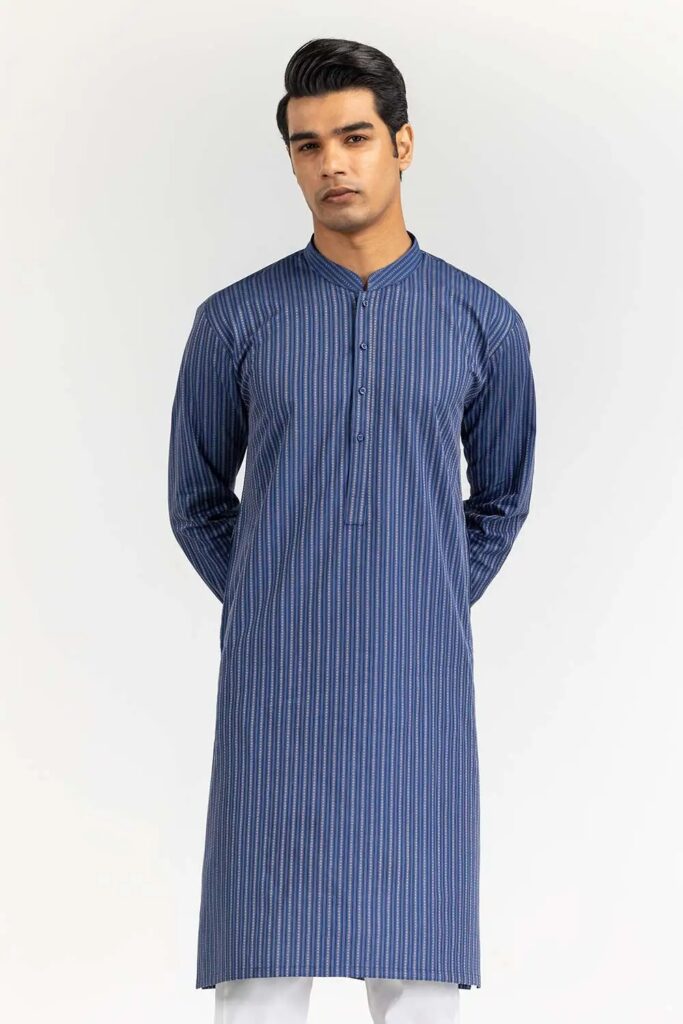 Let's buy a traditional basic blue kurta for men's wear PKR:3,295 PKR:1,977 only.
Cotton regular men's wear kurta PKR:3,295 PKR:1,977 only.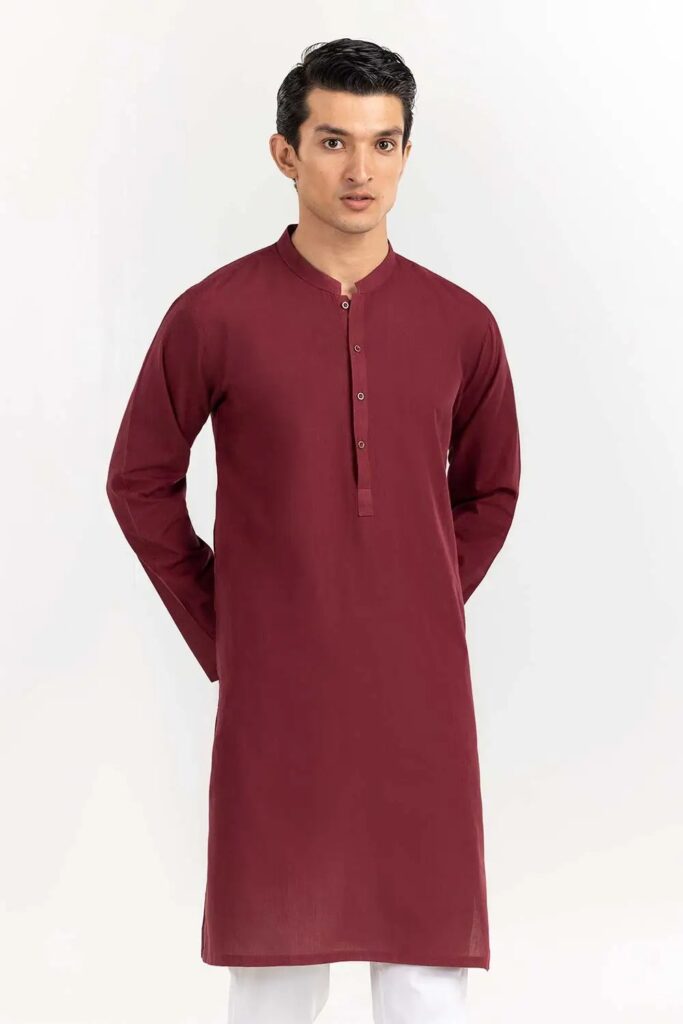 Red kurta PKR:3,795 PKR:2,277.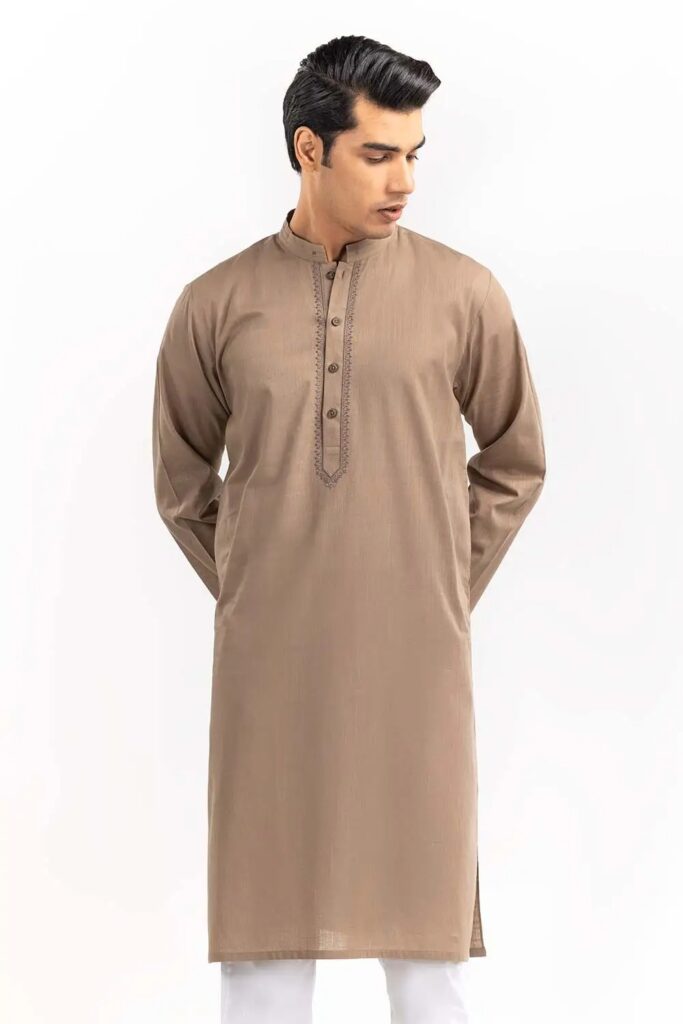 Basic embroidered kurta PKR:3,295 PKR:1,977 only.
Gul Ahmed Gents wear Kurta & Shalwar Kameez Designs 2022
Latest Gul Ahmed Menswear kurtas collection is available in limited edition or you can say it is a special collection. As we know that changes in the time the fashion industry is adopting new changes day by day. The famous designs are competing with each other.
They are showing their new trendy menswear kurtas & clothing designs. Now, you can shop online for these beautiful Gents' kurtas in Pakistan in almost all markets.