Mannat Clothing Sale Unstitched Collection's 50% off 2022
Mannat is a leading online fashion brand in Pakistan providing summer sale with 50% off on unstitched and ready-to-wear collections 2022. If you are searching for new beautiful classy, chic, and luxurious styles of outfits at affordable prices. Then you are at the right place to find high-standard summer & winter clothing up to 50% off prices now.
It is the desire of every woman to buy unique embroidered designs clothes at affordable prices. And Mannat clothing brand always provides comfortable and lightweight clothing for a unique traditional and classic look.
Mannat Clothing Sale 2022 Luxury & Pret Collection's
New luxury and pret wear collection's containing lawn and chiffon fabrics embellish with laces and buttons for a perfect everyday look. Mannat online clothing brand start working in 2019. Furthermore brand always provides the most affordable clothing rates in Pakistan.
Therefore, this year try something new for regular and casual wear clothing. We're here to share newly launch mannat brand casual and formal wear outfits collection's up to 50% off prices. Mannat brand experienced designers always provides new prints and patterns for new desired look.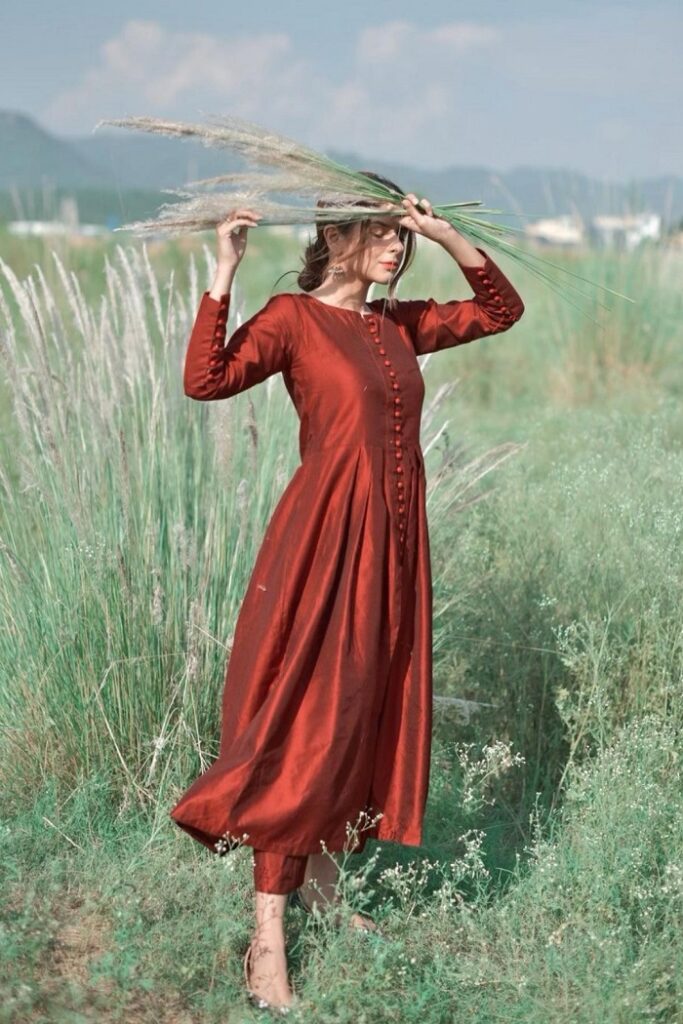 Ready to wear a cotton net maroon long shirt with matching straight pant PKR:2,650 PKR:2,350 only.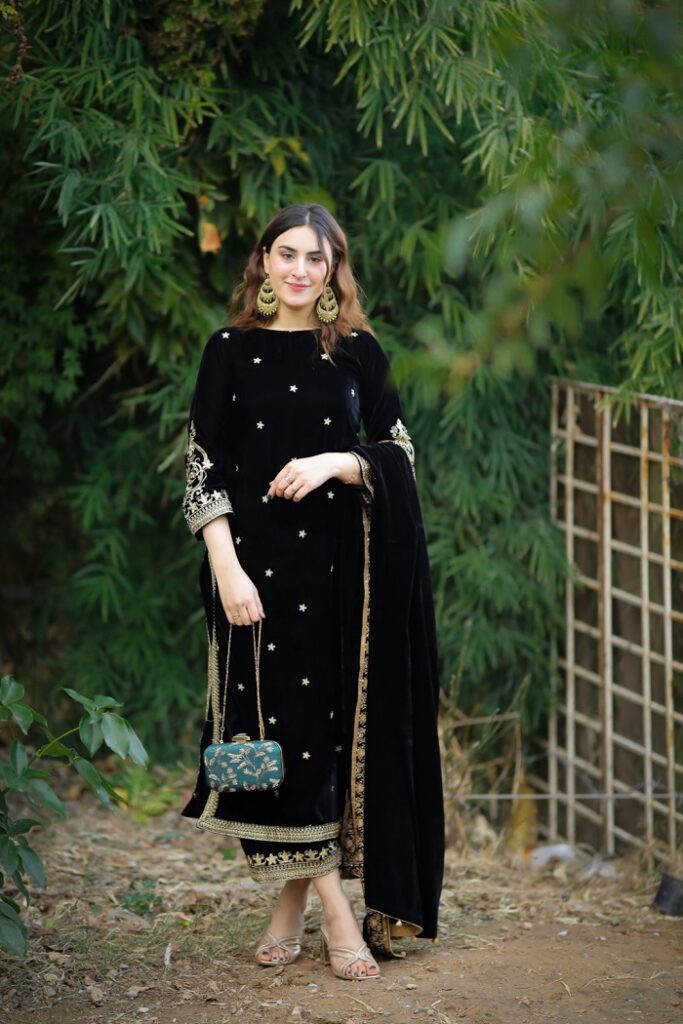 Tilla embroidered black 3piece stitched with matching velvet shawl for just PKR:6,300 PKR:5,315.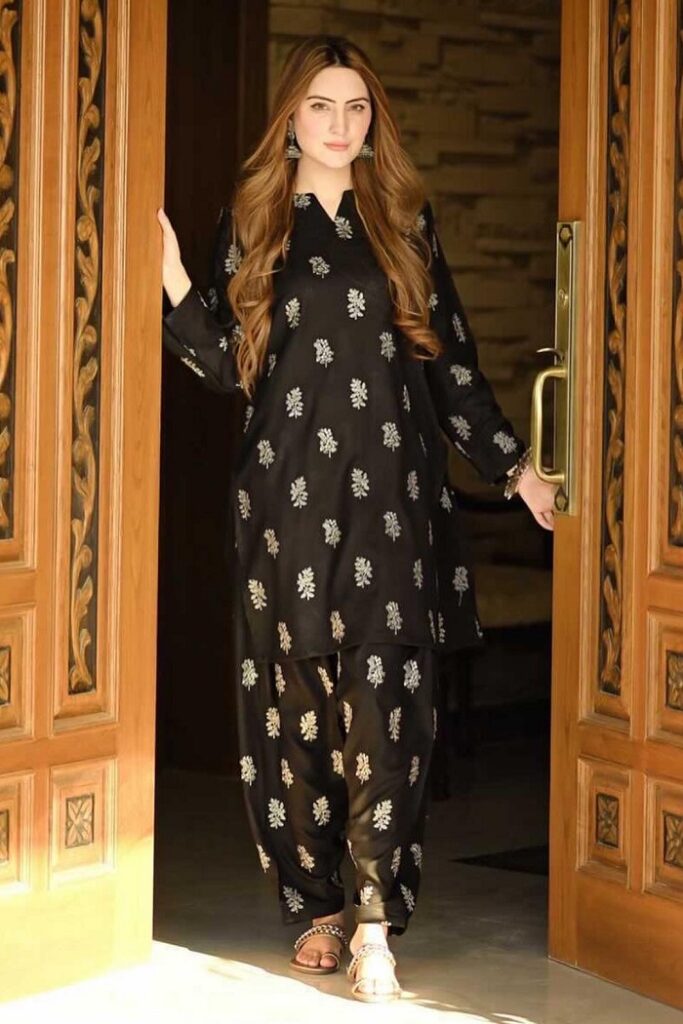 Stylish black lawn embroidered shirt + Shalwar PKR:3,199 PKR:2,719 only.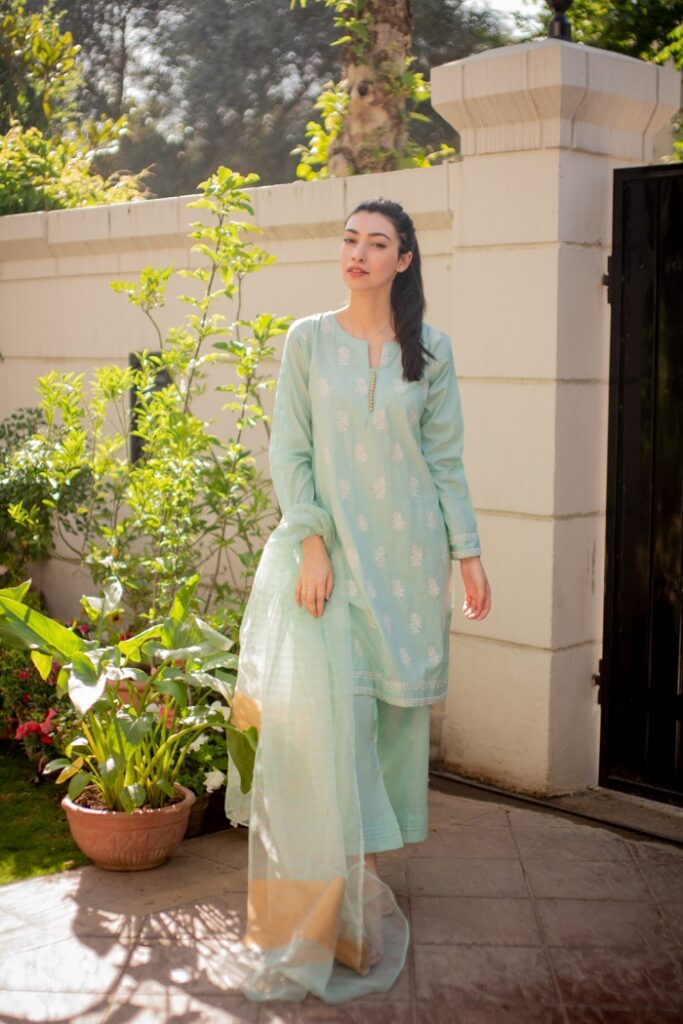 Beautiful mint color embroidered lawn shirt with matching trouser and gold buttons on neckline PKR:3,150 PKR:2,550.
Maroon frock for cute girls PKR:3,700 PKR:3,145.
Get an inspiring look with this dark maroon ready-to-wear long-length frock with matching chunri and dupatta PKR:7,999 PKR:6,399.
Black long frock PKR:4,999 PKR:4,499.
Mannat Sale Unstitched Collection 2022
The finest garments are manufacture using the utmost professionalism. Furthermore, high-quality garments are made to fulfill the absolute fashion needs of mannat customers. Most of the clothes are made according to current fashion trends.
See More: Chilgozay Clothing Summer Sale
Deep black plain chiffon frock with churidar sleeves PKR:3,700 PKR:3,145.
Printed black & golden lawn shirt and shalwar PKR:2,350 PKR:1,762 only.
Stylish dark mehndi color ready to wear 3piece suit for perfect look PKR:4,590 PKR:3,901 only.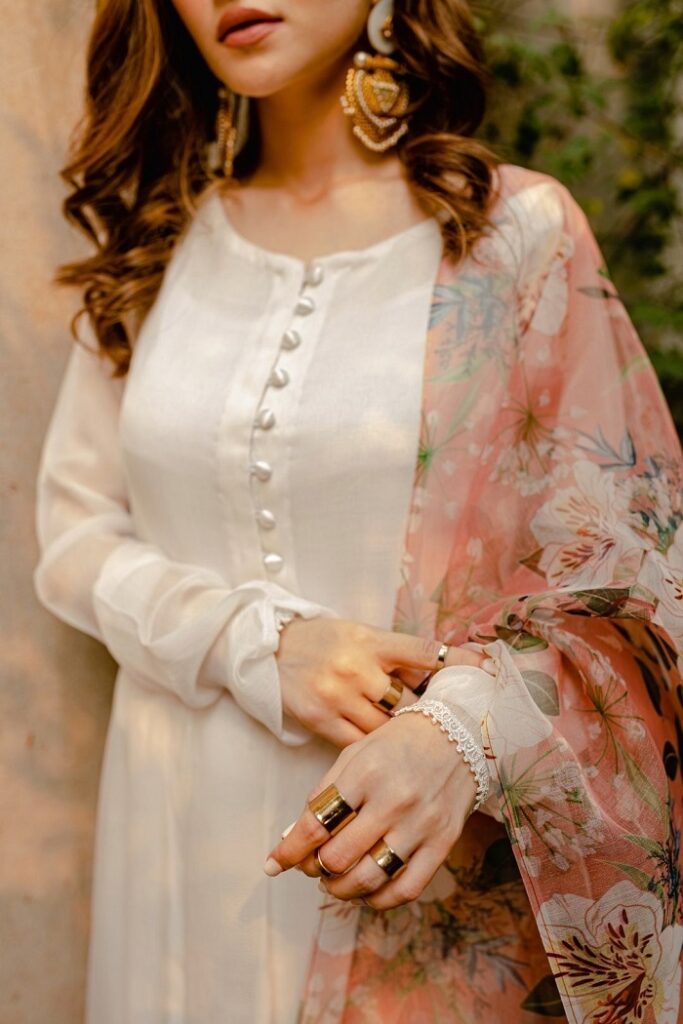 Deep white crinkle chiffon frock with matching raw silk churidar and colorful dupatta PKR:4,200 PKR:3,360.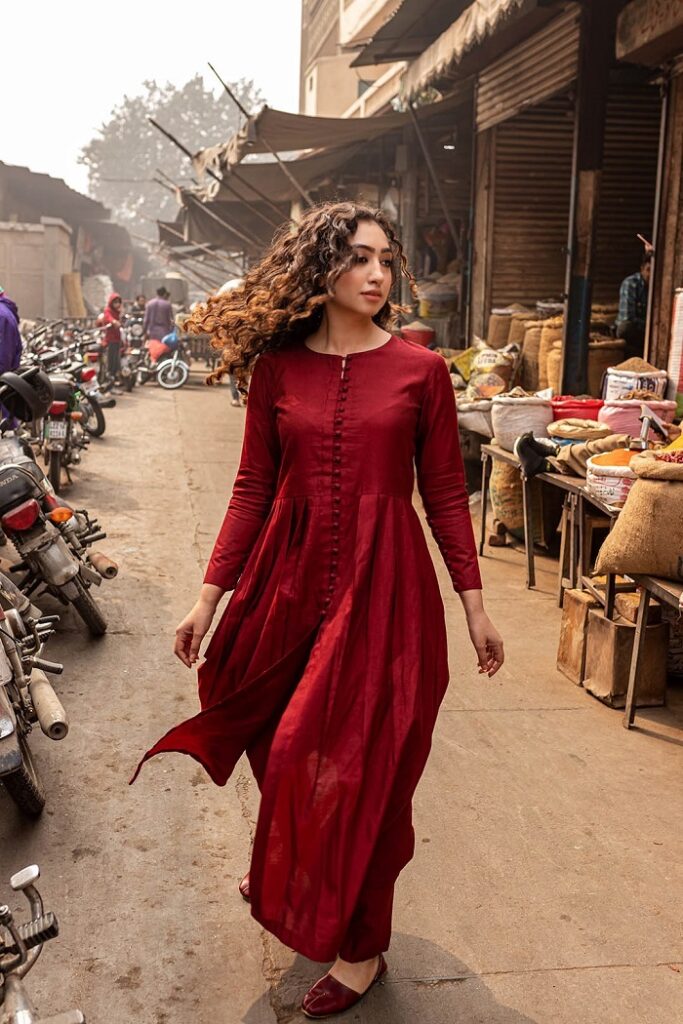 Maroon shirt and trouser PKR:2,650 PKR:2,385.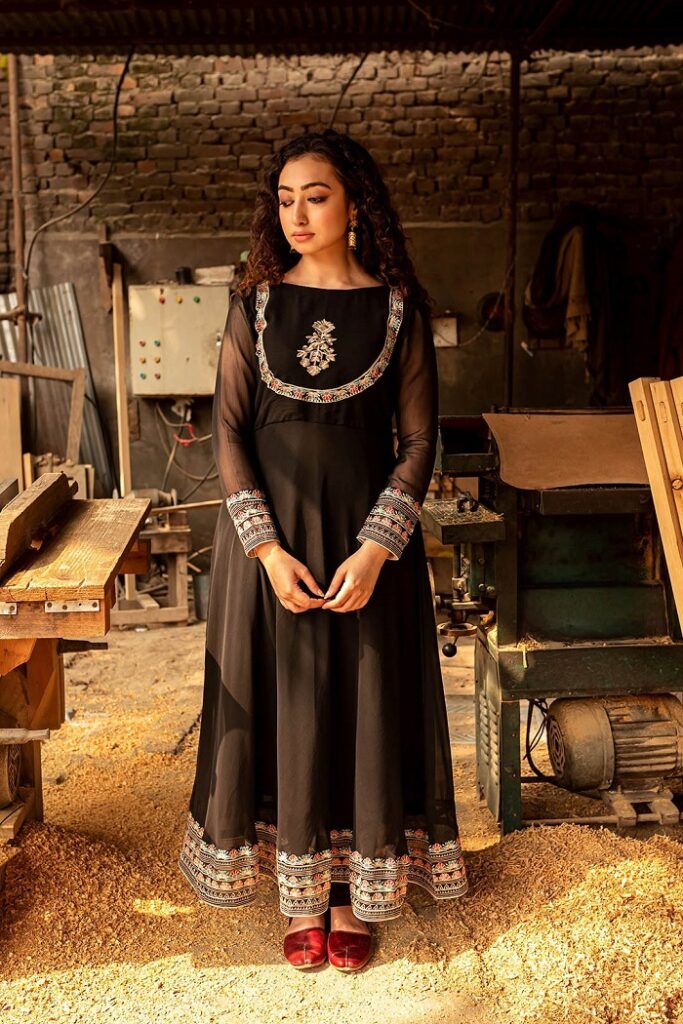 Lahori ready to wear chiffon black frock with matching chunri available for PKR:3,899 PKR:3,119.
PKR:4,000 PKR:3,220.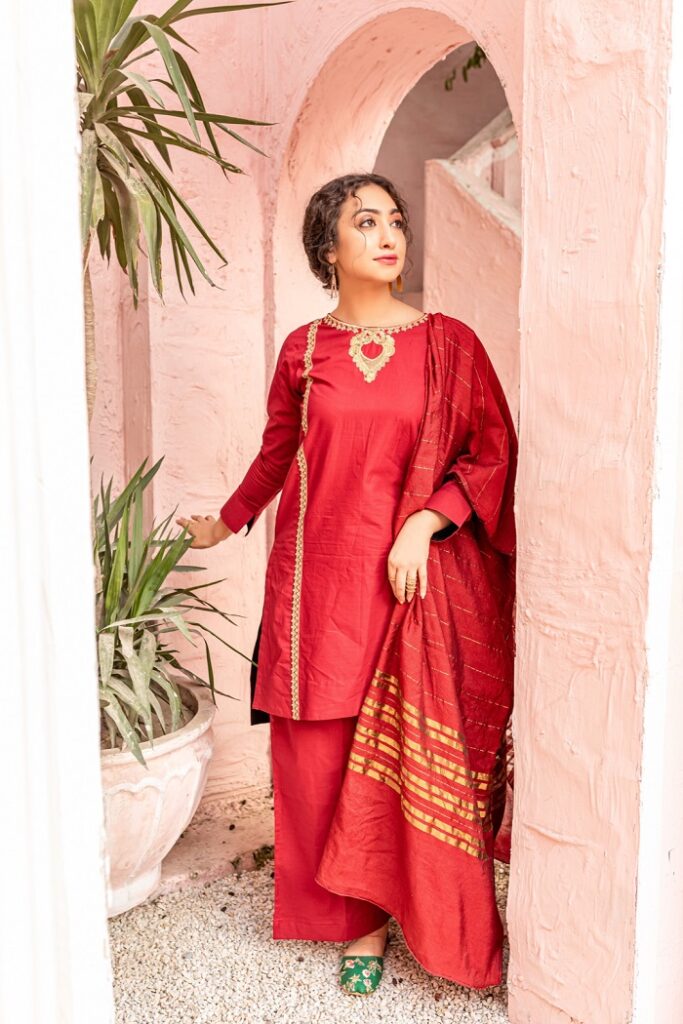 Pink lawn kurti with black piping 3-piece suit PKR:5,600 PKR:4,799.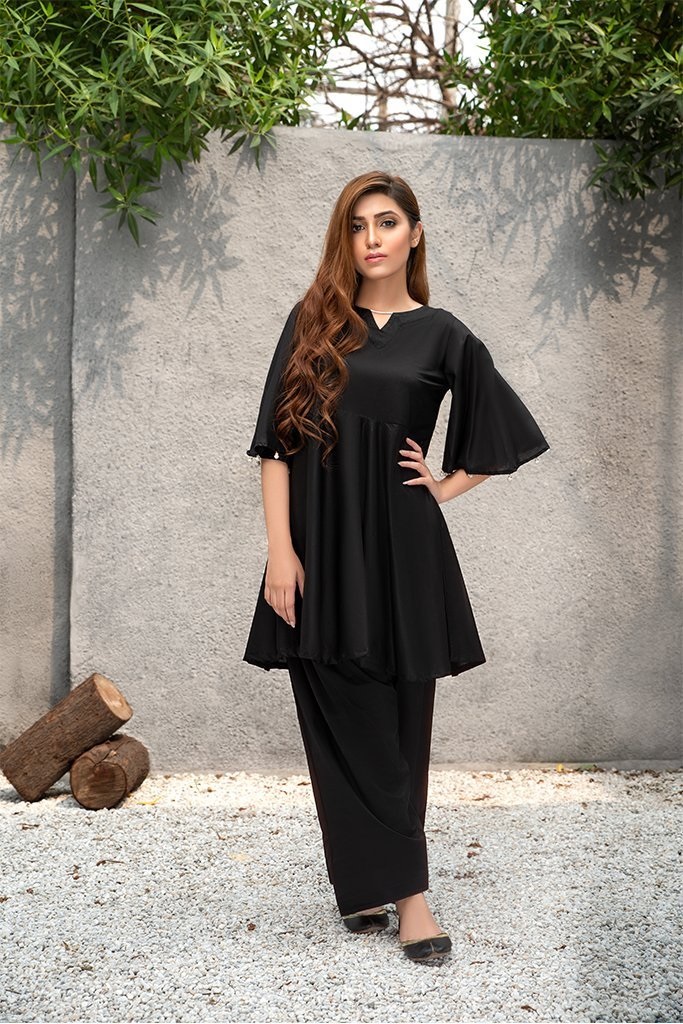 V-frock style shirt with 2-quarter sleeves with a black shalwar PKR:4,500 PKR:3,999.
About Brand
Mannat clothing brand is created by two people. They have to make their mark in the Pakistani fashion industry. Furthermore, now working with the aim to provide the best quality services at the doorstep. Here every woman can find a wide variety of premium quality fabrics to improve her summer/winter styles.