How to Wear Men's Waistcoats in Different Styles for Perfect Look 2023
Here in today's post, we are going to talk about How to Wear Men Waistcoat styling ideas. Normally waistcoats play an important role in your outfits. You can add a waistcoat in different color styles, through these patterns you can get an ideal look. Furthermore, we know that vests can be easily accessible, which gives you are more stylish personality.
Furthermore, try to add a pocket watch for classiness or tissue for a splash of contrasting color and depth. And waistcoat plays an important role in a casual look, and waistcoats are a little tricky to pull off. Some gents paired it with jeans and look like an unmatched two-piece puzzle together. Furthermore, a stylish jacket is a resourceful item of clothing that gives you a perfect style.
Tips to wear Men Waistcoat in Winter season 2023
Or you can easily adapt this fashion into casual and formal functions, wedding functions, and parties, etc. in addition waistcoat style is completely easy to adopt with your chosen style outfits. Whether your winter fashion look is to be for formal, wedding, gear, swag, steampunk, goth, or even Victorian.
In addition, the waistcoat style does not only appear in the year once, but it's always trending in all seasons. The waistcoat is the feature piece or a part of two and three-piece suits style. Here we are sharing the top 10 styles to get unique tips on How to Wear Men Waistcoat for a classy look. Or you can use a waistcoat to increase your personality. Use them to create a unique stylish look with the waistcoat.
See More: Latest Gents Sherwani Designs by Top Pakistani Designs
How to wear Waistcoat in Winter Season to Get Perfect Classy Look
Here we are sharing top tips to get a stylish waistcoat to look easily. First of all, fitting is one of the main things about white purchasing a waistcoat. You should always choose a fit waistcoat. Always close the waistcoat button because it is designed for seasonal wear. Or check that shirt beneath the waistcoat properly tucked in. nothing should come below the waistcoat. Another main thing while choosing a waistcoat is to make sure that the coat is finished with cotton and tweed fabrics. These two fabrics are commonly used for stitching jackets. In addition, cotton waistcoats are also used casually for formal occasions. This is normally matched with the suits. Boys if you want to wear a waistcoat with jeans and half sleeve shirts then a Tweed waistcoat is best for you.
New Look Waistcoat for Men
In single-breasted waistcoat have a single row of buttons in the front. And double-breasted waistcoat has to contain a double-breasted waistcoat for occasions with a strict dress code. Therefore these are more traditional to wear in wedding functions. These we can see a wide range of waistcoats are available into the fashion brand. Available in black, navy blue, gray, brown, dark brown, davy gray colors.
Wear a Waistcoat in Smart Casual Way:
Wear a stylish woolen waistcoat to add a stylish casual look. Or match this coat with a stylish shirt, or a tie or jeans for a classy formal wear look. Furthermore, try to match a pair of English shoes with scarf accessories to make the attire more dashing. Here check out the complete guide of a smart casual way to wear waistcoats for Gents.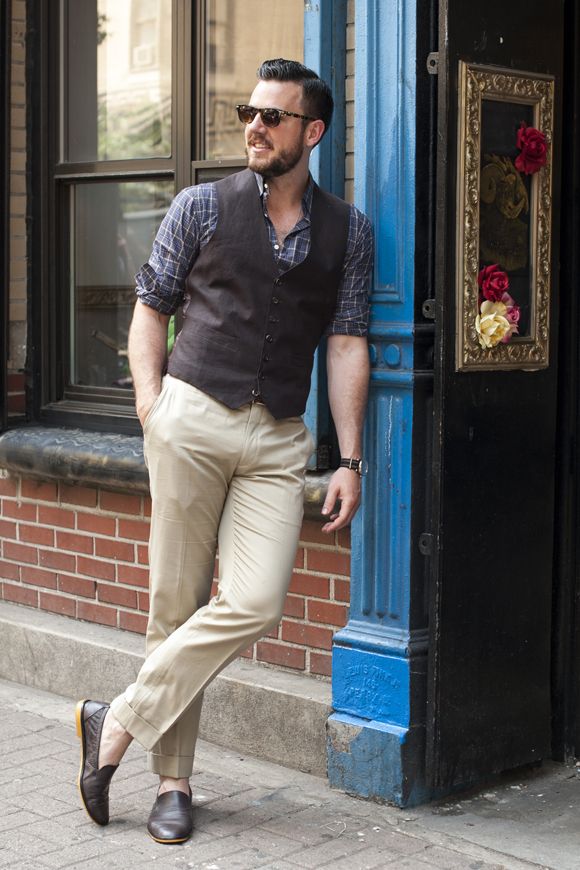 Stylish Casual Look for College Students:
As we know that students are always looking for casual yet and stylish dressing. Therefore, we are sharing this look for the perfect look. Try to get a fit waistcoat over a buttoned shirt, and two-piece jeans and shoes match correctly. A stylish belt with a satchel will complete your accessories with outfits.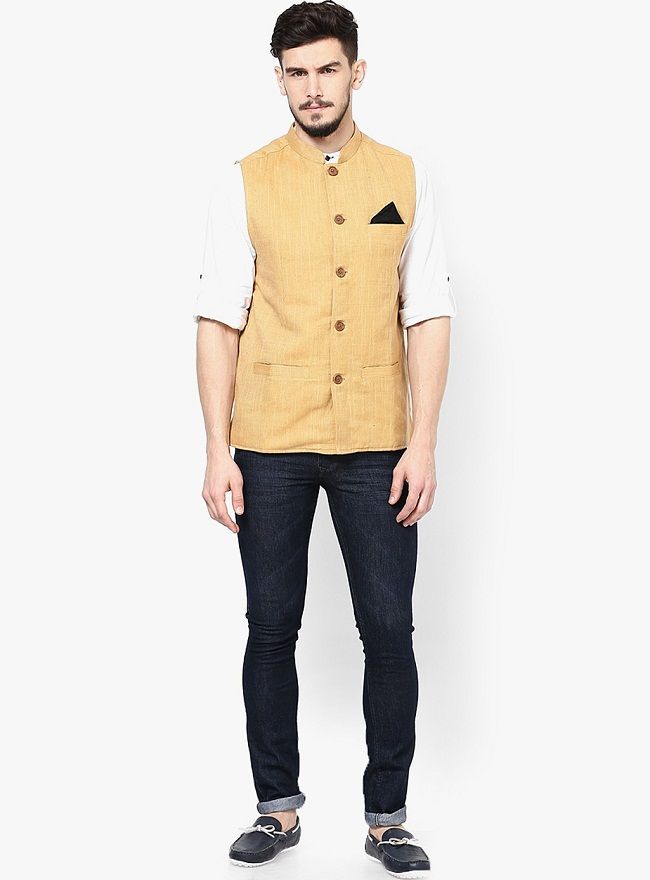 Street style waistcoat for Gets:
Or here we are sharing a stylish street style waistcoat style for gents wear 2023. You can easily try different shades in jeans, shirts, waistcoats, and other beautiful accessories. Try to wear matching footwear and large bags. Furthermore, if you want to add bold shades outfits then try vivid colors such as bright yellow or red. Unless street style waistcoat is not worked for family dinner parties.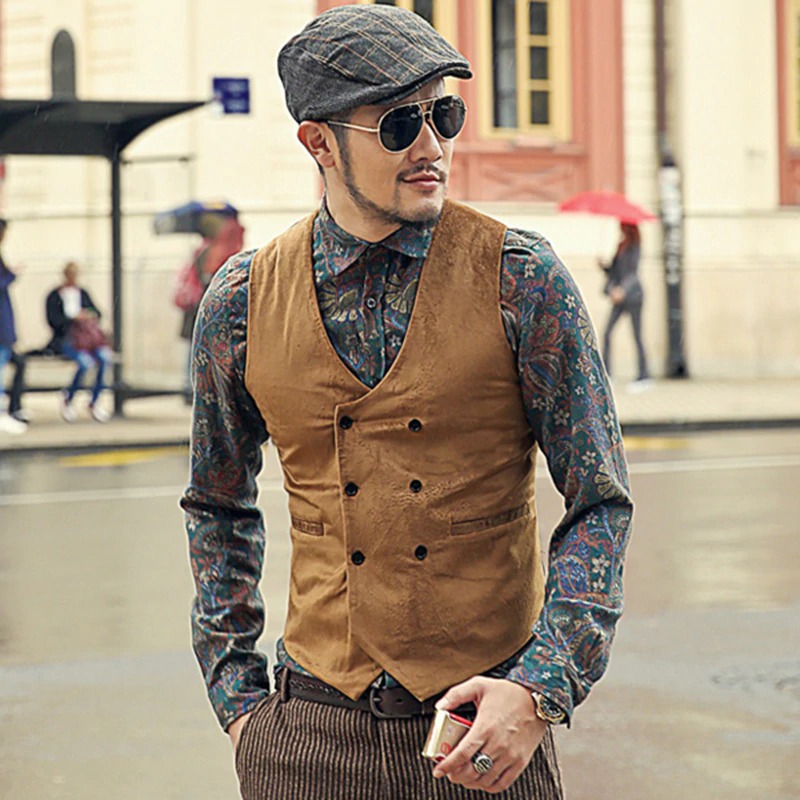 Smart look:
For a casual and stylish look, use layers denim shirt, plaid waistcoat, and jacket with matching patches. Get a smart look with contrasting browns and blues, for great together. Check out the best ideas for festive wear men's wear outfits for girls 2023.