Emaan Adeel Winter collection 2021 velvet, chiffon Suits
Emaan Adeel Winter collection – a stylish winter suit can protect you on winter days against harsh weather conditions. Get ready for new emaan adeel winter arrival velvet, chiffon, linen suits at an affordable price range. Furthermore, when you're feeling a little cold and don't want to carry a heavy-weight jacket. Don't worry here we are sharing new luxury winter velvet suits by emaan addel brand for women with a price tag.
Furthermore, these winter velvet suits can provide you with a stylish look with a reasonable price range. All these winter suits are designed according to the current atmosphere of Pakistan. This is the best collection to keep you warm and comfortable during winter days.
Emaan Adeel Winter Velvet collection:
These stylish winter luxury velvet suits are now available in-store and online also. Today select your favorite winter velvet suit and save up to 50% price as compared to other brands. As you know that many old trends are making a comeback.
Therefore here we have some stylish winter velvet suits to complete your winter dressing. Wear these stylish emaan adeel luxury outfits in the discount price range.
See more: Top 11 Winter Clothing brands in Pakistan 2021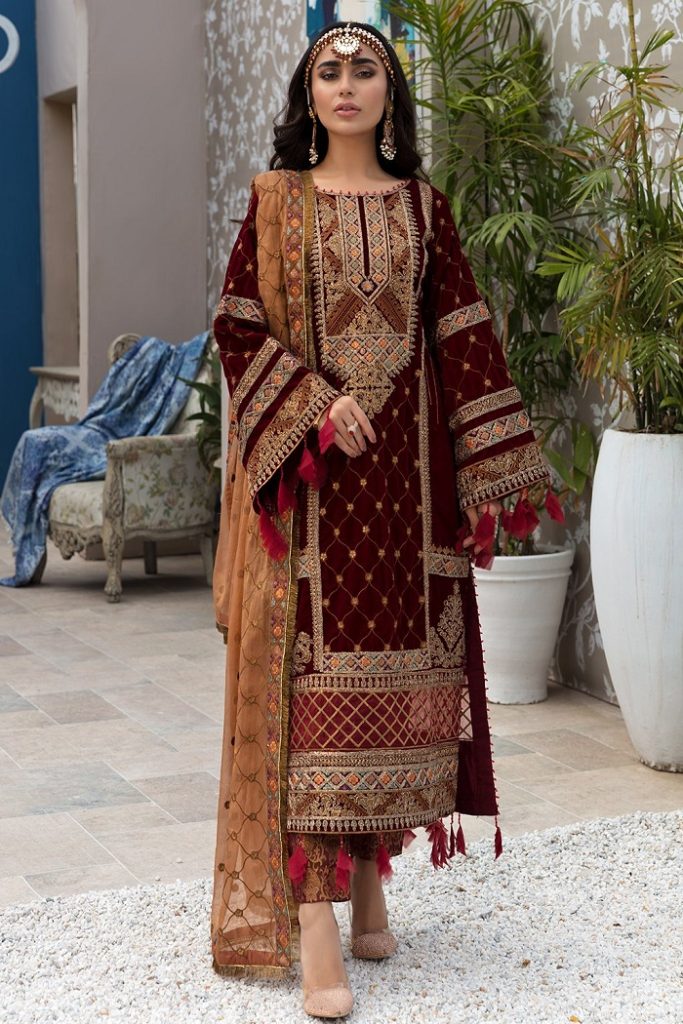 Chiffon collection:
This year's winter season brings a new winter chiffon collection for you. As you know with the start of the winter season many varieties of winter clothing are available to satisfy their customers. Furthermore, here you will find the best winter 3Pc and 2Pc suits with embroidery work. In all categories, you will find the world's best winter outfits in chiffon fabrics. Let's explore the winter chiffon collection by emaan adeel brand.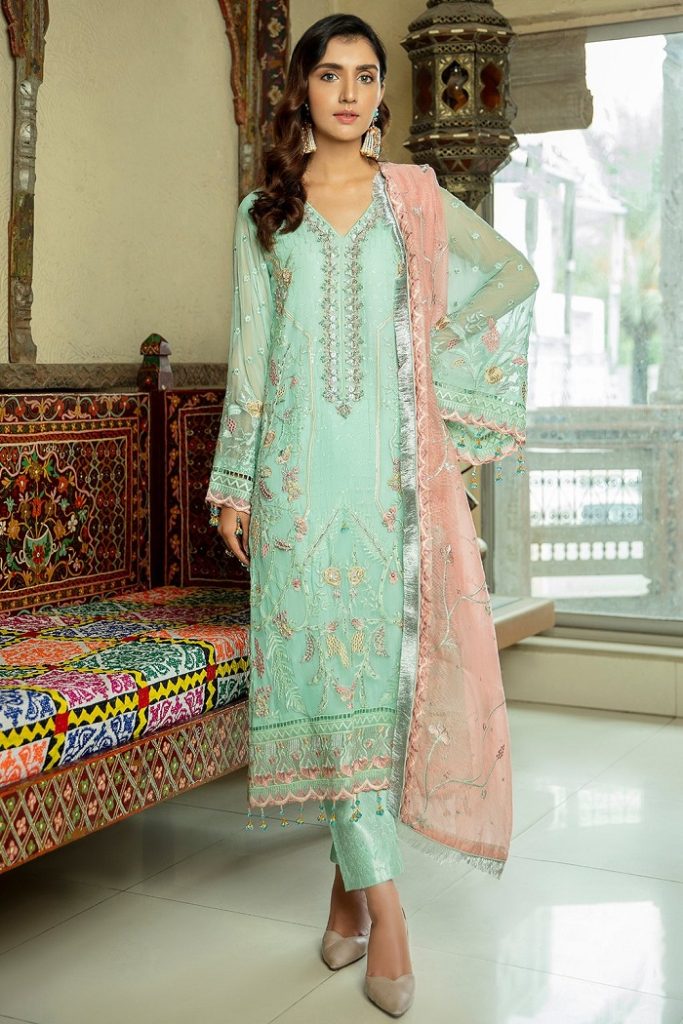 Luxury winter collection by Emaan Adeel Brand
Are you looking for winter luxury formal wear suits? If am right, then you are on the right page. Online buy a perfect luxury winter suit by emaan adeel brand with combinations of colorful prints and embroidery work. Pre-book a dress that contains the best design and will suit your personality.
Bridal Wear:
Emaan Adeel clothing brand also deals in bridal wear outfits. As we know finding a bridal dress is not so easy task. But we can help you to find a new trendy bridal wear luxury and unique floral design dress. Here at this post, we have new bridal wear embroidered winter bridal wear suits in an affordable price range.
Or you can also find saree at discount price from emaan adeel brand shop. Let's scroll down this page and shop online best winter outfits by leading Pakistani clothing brands 2021-2022.