Chenone Winter Sale 2023 Flat 50% Off On New Collections
Pakistani girls can get a stylish outlook with beautiful Chenone Winter Sale 2023 dresses. Due to the winter season end, ChenOne clothing brand delivers nationwide sales Flat 30% to 50% off as a clearance collection. Furthermore, now get a flat 50% off price on all entire stock starting from January 2023 till the stock ends in the whole of Pakistan. So, girls why you are waiting for other brands in Pakistan? Today shop online ChenOne Sale 2023 flat 50% Off prices on the entire stock of Collection 2023.
Visit your nearest ChenOne shop to get a flat 50% discount on beautiful shirts for women. In addition, if you made your order more than PKR:3000/- then you can get free shipping services to the whole of Pakistan. Otherwise, you should pay PKR:295/- charges to the shipping company. Girls get hurry Chen One Sale offer expired in January 2023.
Chenone Winter Sale 2023 Flat 30% & 50% Off With Price
Chenone winter sale 2023 collection consists of many new designs of unstitched & ready to wear dresses. Let's add some inspiring winter clothes to wear wardrobe. Chenone clothing brand provides a big discount on new winter collections. Therefore avail this chance to save 50% discount on all types of clothing.
Furthermore, fulfill your winter dreams by wearing these stylish and unique designs of winter khaddar, and linen suits. You won't believe that now you can get a 50% discount on your favorite dresses. Due to floods this year, the severity of winter will increase in Pakistan as well. So, are you ready for the upcoming winter days in Pakistan? If you haven't done any preparation yet, then we can help you. Because here we are sharing the new ChenOne winter sale collection for up to 50% off prices.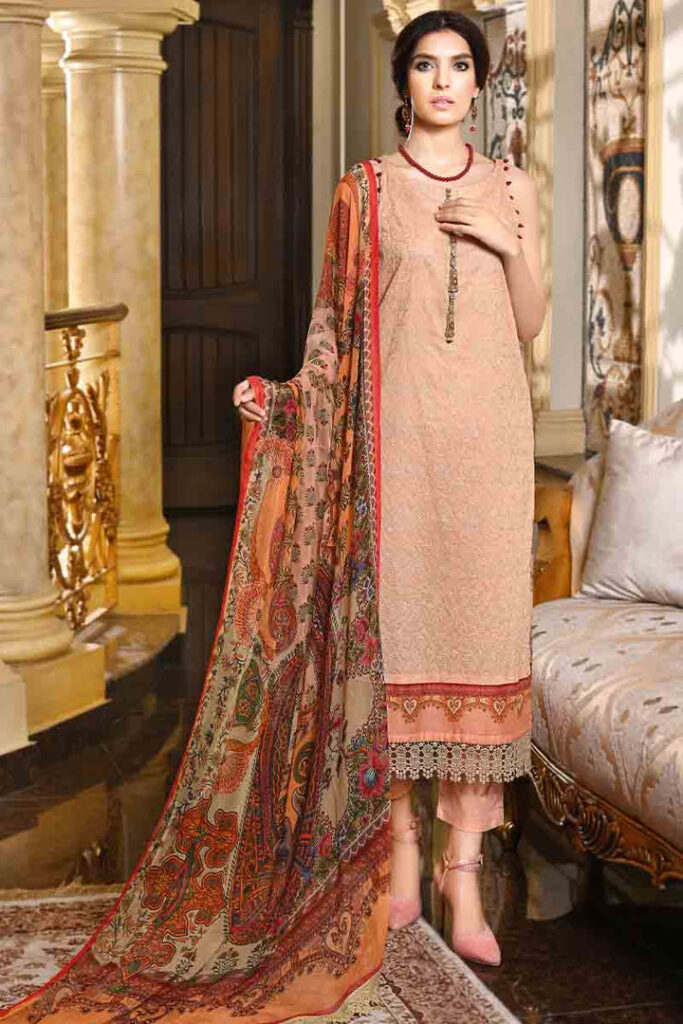 Cotton cambric 3-piece embroidered peach color suit PKR:7,999 PKR:4,799 only.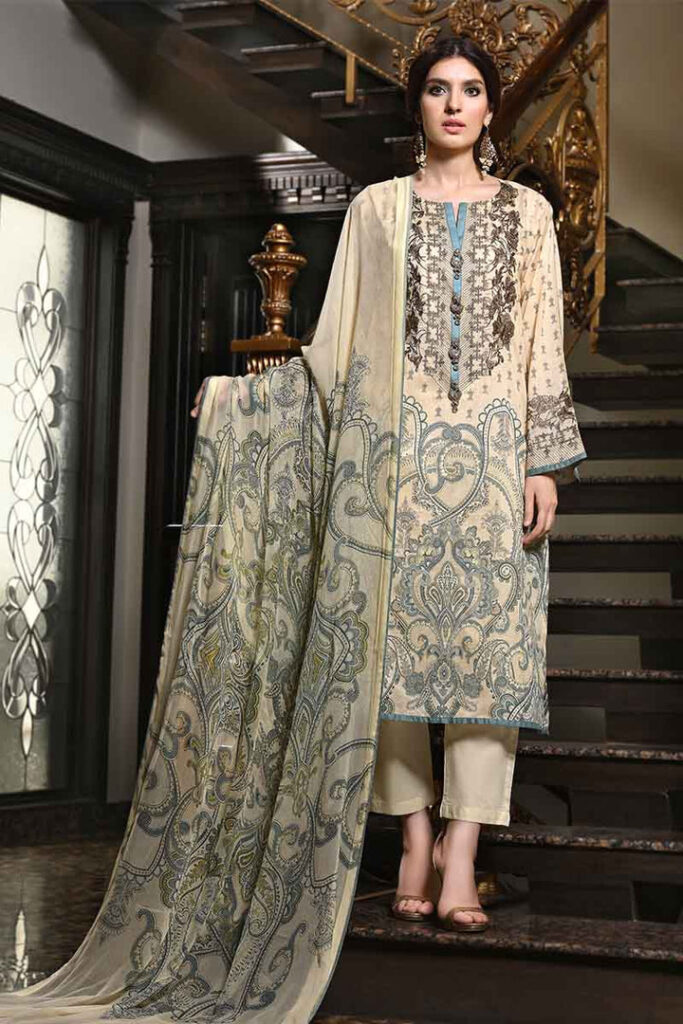 Stylish beige color 3pcs embroidered cotton lawn suit PKR:8,499 PKR:5,099 only.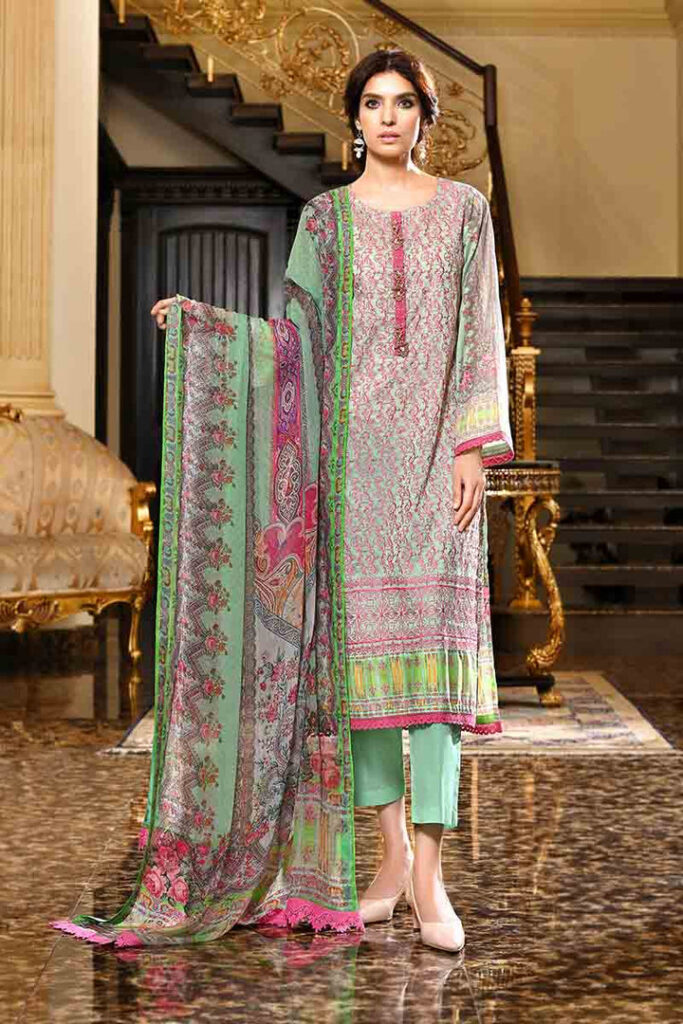 3pc digitally floral printed embroidered multi-color suit PKR:8,499 PKR:5,099 only.
Chenone Sale 2023 Flat 50% Off Price on Entire Stock
Click on the Chen One official website and enjoy flat Off on the Entire stock before the stock end in 2023.
As we all know that Pakistani women always like to shop for dresses at sales. Therefore, in this post, we are going to share the leading Pakistani fashion brand Chen One Winter/Summer Season Sale 2022-2023 offer. Through the winter clearance sale 2023, you can shop unstitched & ready to wear suits at flat 30% To 50% off prices.
See More: Bareeze Sale Collection – 50% Off On Bareeze Online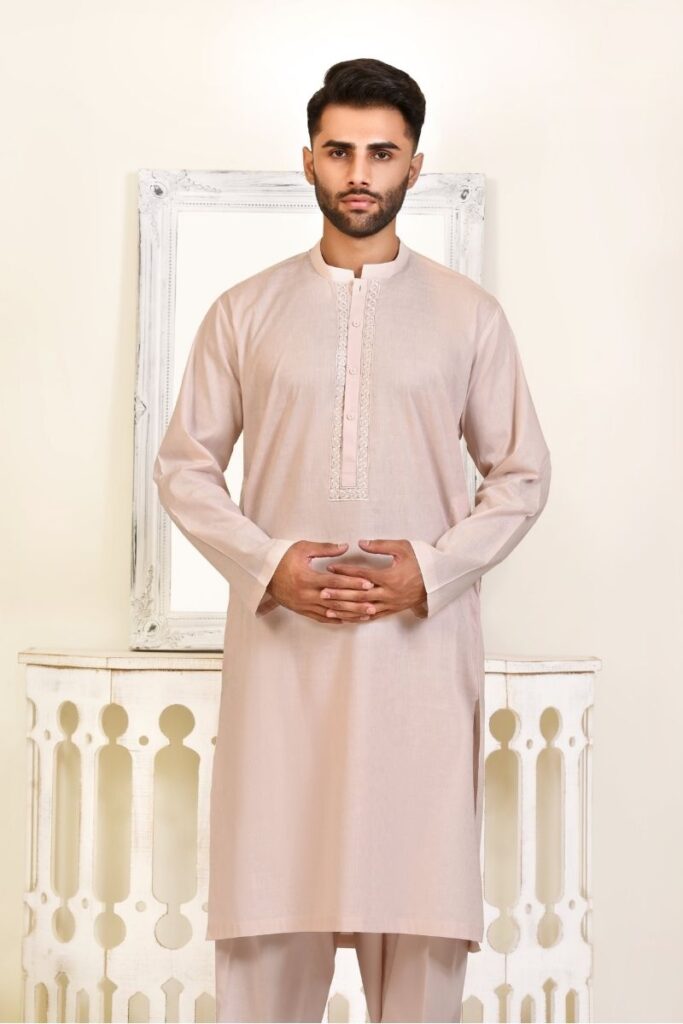 Tea Pink Kurta and Shalwar for PKR:5,499/- PKR:2,749/- Only.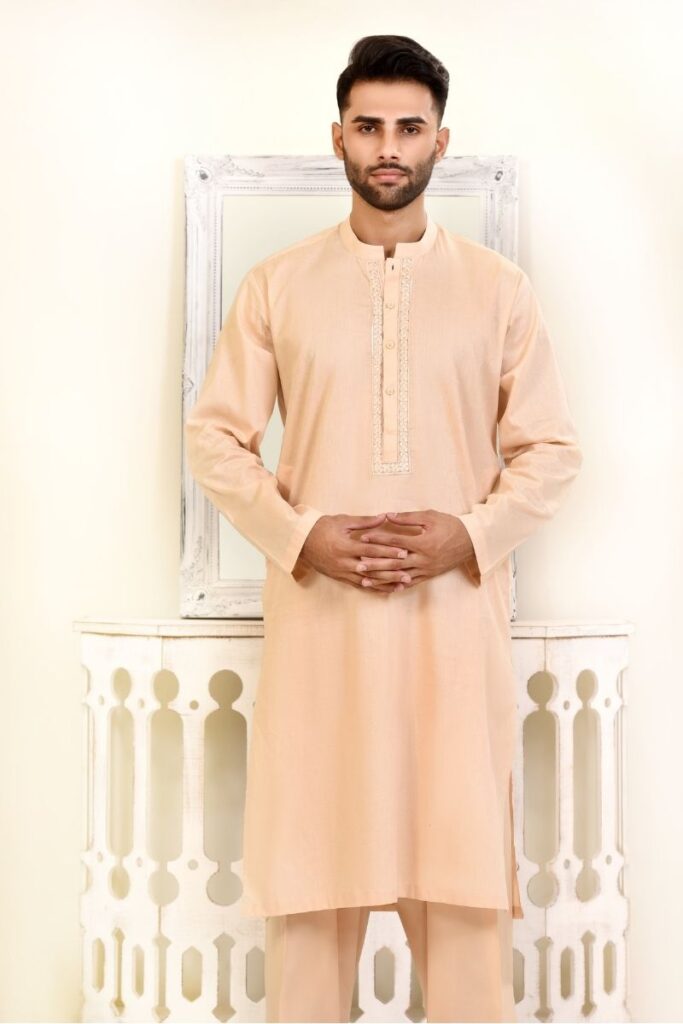 Stylish jacquard kurta with band neck available for PKR:5,499/- PKR:2,749/- Only.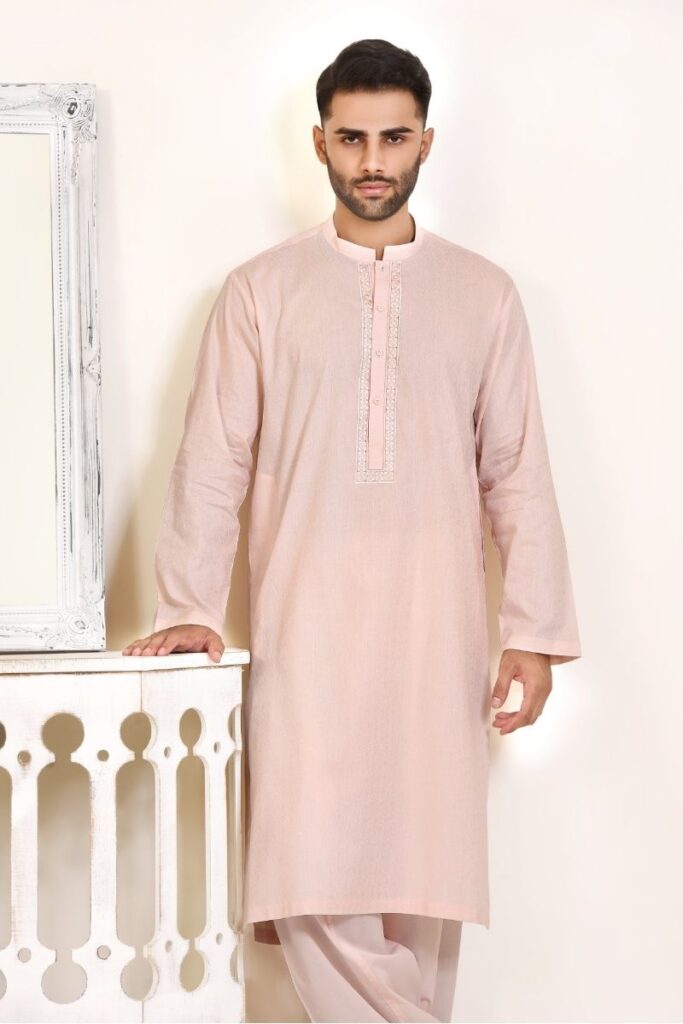 Pink color kurta shalwar for men by ChenOne brand available for PKR:5,499/- PKR:2,749/- Only.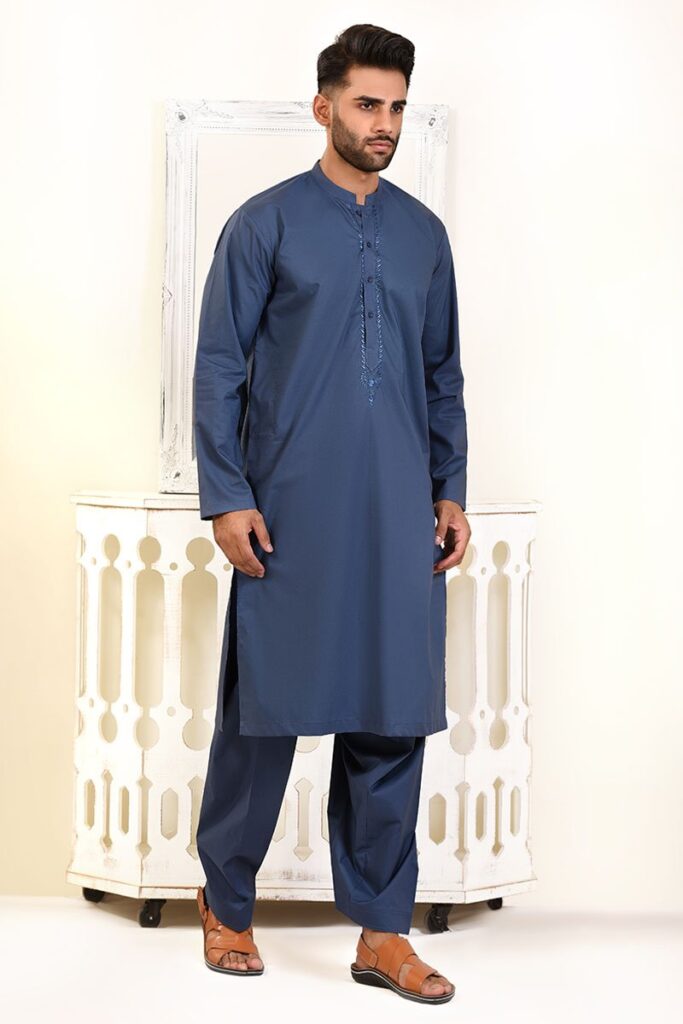 Blue color kurta shalwar for men's summer wear PKR:6,999/- PKR:3,499/- Only.
Lovely Green Check Western Shirt For Trendy Women's at Sale price PKR:3499 PKR:2449.
Red Color Pret Embroidered Shirt With Rounded Neck And Hanging Doori on Front Side Available PKR:5299 PKR:3709.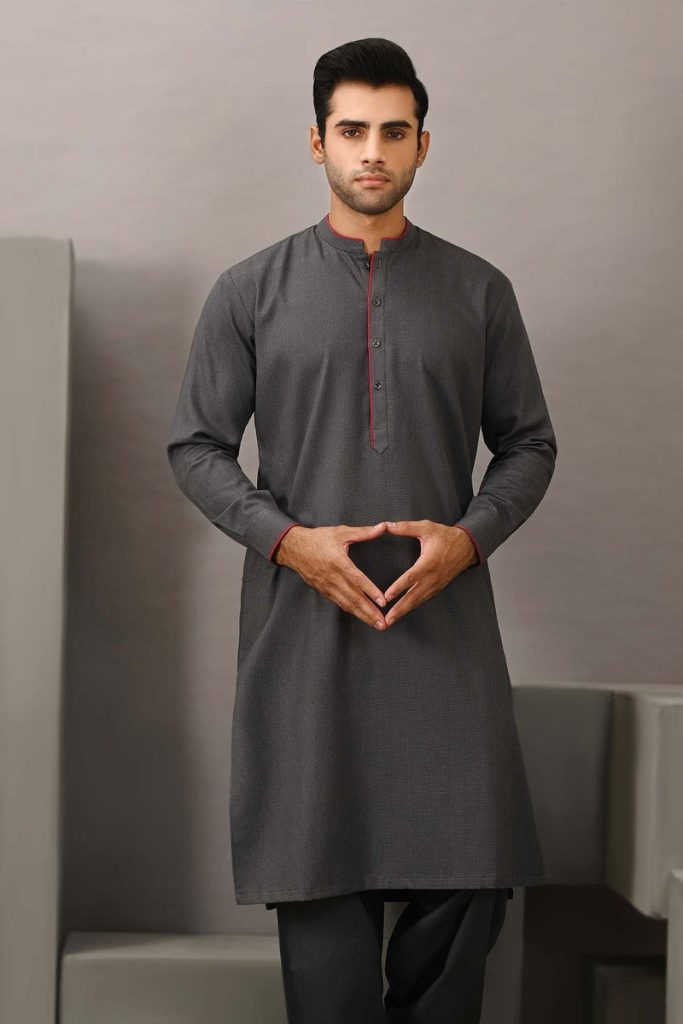 Grey Color Gent's Wear Khaddar Kurta Shalwar By Chen One Brand Sale Price PKR:4999 PKR:3499.
Polyester Black Jacket With Full Sleeves Having zip on front Side By Chen Brand at Sale Price PKR:4999 PKR:3999.
Stylish Orange Color Long Dress With long sleeves available at a sale by Chen one brand PKR:4499 PKR:4049.
Stylish women printed Angrakha style shirts available PKR:3499 PKR:3149.
Get Trendy Look With Khaddar Embroidered Pret Single Shirt in Green Color Available PKR:5999 PKR:5399
Traditional Navy Blue Khaddar Embroidered Single Shirt At Sale Price Available PKR:5999 PKR:5399
Stylish Western Shirt in Beige Color Available Now PKR:2999 PKR:2699.
New Designs of Winter Shawl For Women's Made With Maroon and Sea Green Contracting Color For Traditional Look in Just PKR:4999 PKR:3499.
ChenOne Sale 2023 Enjoy Flat 50%Off on Women's Apparel & Home
As we know the winter season is at its peak point, due to the lockdown in the whole of Pakistan. many famous clothing brands are launching their new lawn fabrics at the sale price. Due to the COVID-19 virus enjoy amazing discounts to shop online for beautiful lawn shirts and 3-piece suits at the discount price range.
The price of these lawn shirts starts from PKR:989 to PKR:3560 Only. let's scroll down this page and get complete detail of the flash sale flat 30% to 50% off on Apparel & Home fabrics in 2023.
Maroon embroidered pret shirt PKR:5,499 PKR:2,749 only.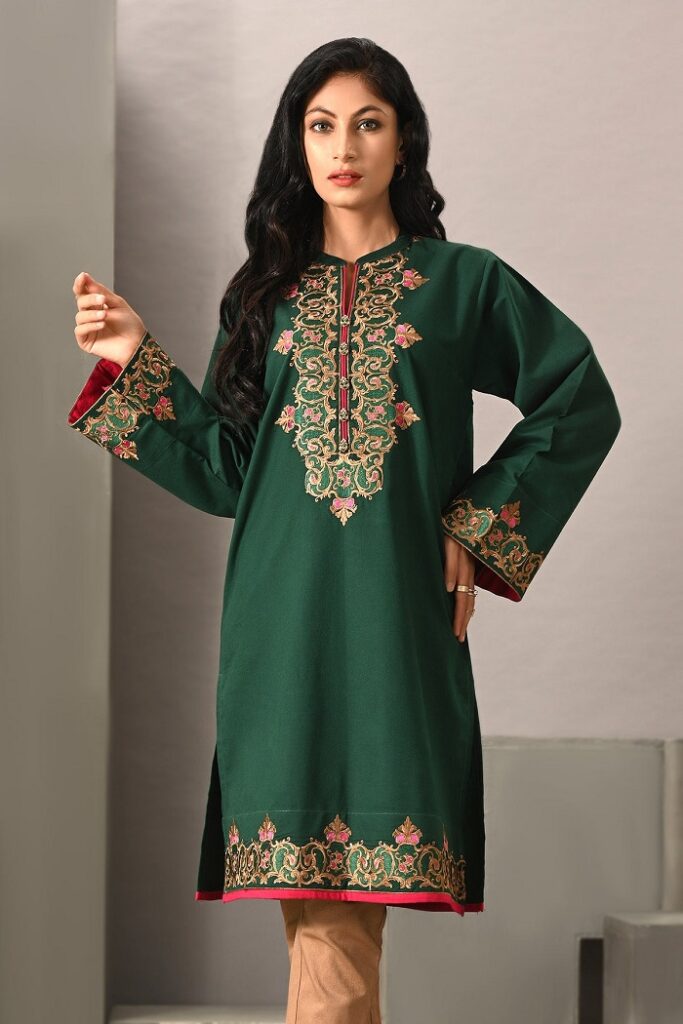 Cotton khaddar embroidered pret single green shirt PKR:5,999 PKR:2,999 only.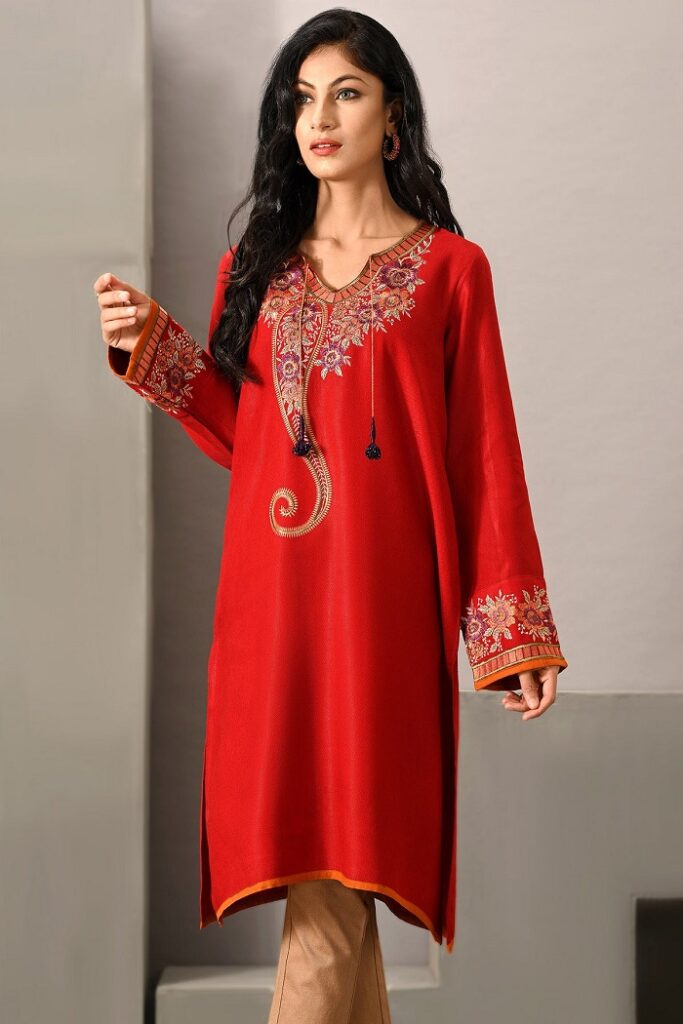 Traditional embroidered pret one piece shirt PKR:5,299 PKR:2,649 only.
Cotton lawn printed blue shirt for women PKR:3,799 PKR:1,899 only.
Printed lawn cotton shirt for ladies wear available at discount price PKR:4,199 PKR:2,099 only.
Floral printed multicolor cotton lawn v-neck shirt with full sleeves PKR:3,499 PKR:1,749 only.
Floral pret L/green unstitched lawn shirt PKR:4,399 PKR:2,199 only.
Stylish 3-piece digital printed lawn shirt with chiffon printed dupatta and trousers available for PKR:6499 PKR:3249 only.
New arrival pret 3pc grey color suit for summer season PKR:8499 PKR:4249 only.
Sea Green color pret 3piece un-stitch suit for summer season buy now for just PKR:6,999 PKR:2,799 only.
Printed Long Dresses Rs:4499 Rs:3149 only.
One Piece Print Shirt for Ladies Rs:3499 Rs:2449 only.
Cotton lawn black color one-piece pret shirt for ladies available at sale price for Rs:4199 Rs:2939.
Beautiful pink color embroidered lawn shirt embellished with lacework Rs:3499 Rs:2449
Trendy Style Women Wear Long Dress Rs:4499 Rs:3149 only.
ChenOne Orange Color Cotton Khaddar Embroidered Suit PKR:7,999/- PKR:3,999/- Only.
Camel color long jacket for women PKR:6,499/- PKR:5,849/- Only.
White color long sweater for ladies wear PKR:3,999/- PKR:3,599/- Only.