Celina Sale Winter Season End Collection 2023 Upto 50% Off
Celina Sale 2023 – By the way, you must know that only those outfits are worn in Pakistan. Which are containing unique designs with the finest quality fabrics? Celina brand is one of these brands, that never compromise on fabric quality. Therefore, the finest quality standards of fabrics allow this brand to stand in the line of leading Pakistani fashion brands.
Furthermore, Celina's brand deals with unstitched winter/summer lawns, chiffon, and khaddar suits for ladies and young teen girls. Many women prefer to buy Celina brand outfits because of their amazing prints, high-quality fabrics, and for-sale prices.
Celina Sale Unstitched Winter Collection With Prices
Celina clothing brand works in Pakistan with the aim to provide the finest fabrics in such amazing prints and at affordable prices. Furthermore, here you can find Celina Sale un-stitch season-end collection with prices. Or you will Pakistani top-class outfits at Stylo Street shop at sale prices. We daily update all new collections published by the Celina brand for women.
This lawn collection has to contain 3 pieces of unstitched lawn and cotton suits. Get ready to buy the best quality cotton, lawn dresses for a more comfy winter look. This season Celina clothing brand publishes stylish suits with chiffon dupattas, that can be worn for formal functions as well.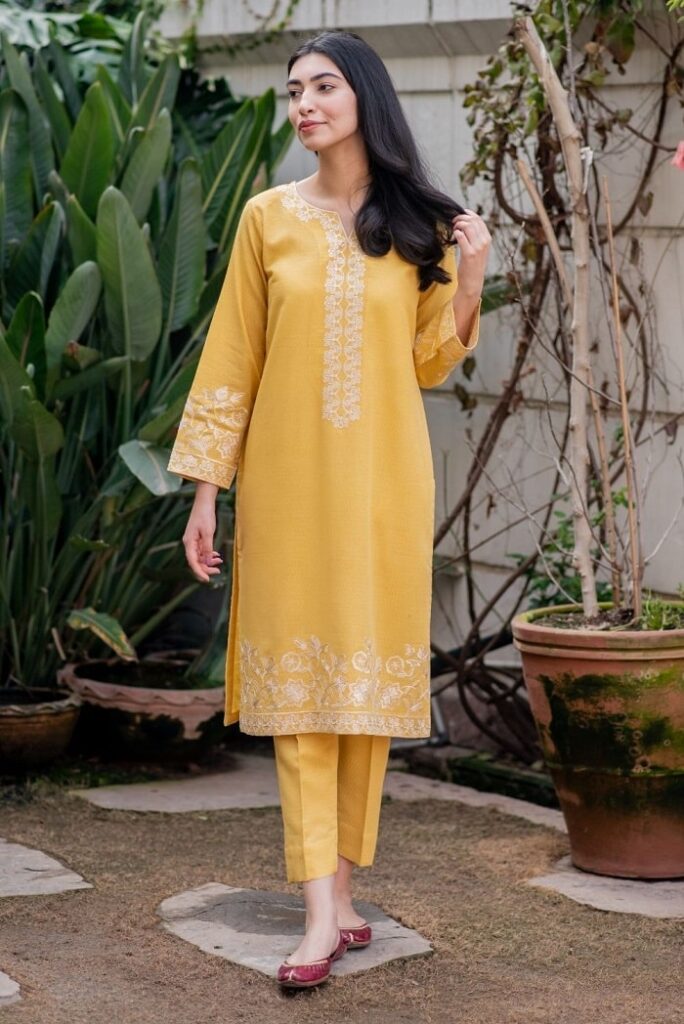 Plain yellow stitched 2-piece winter suit PKR:6,490 PKR:3,245 only.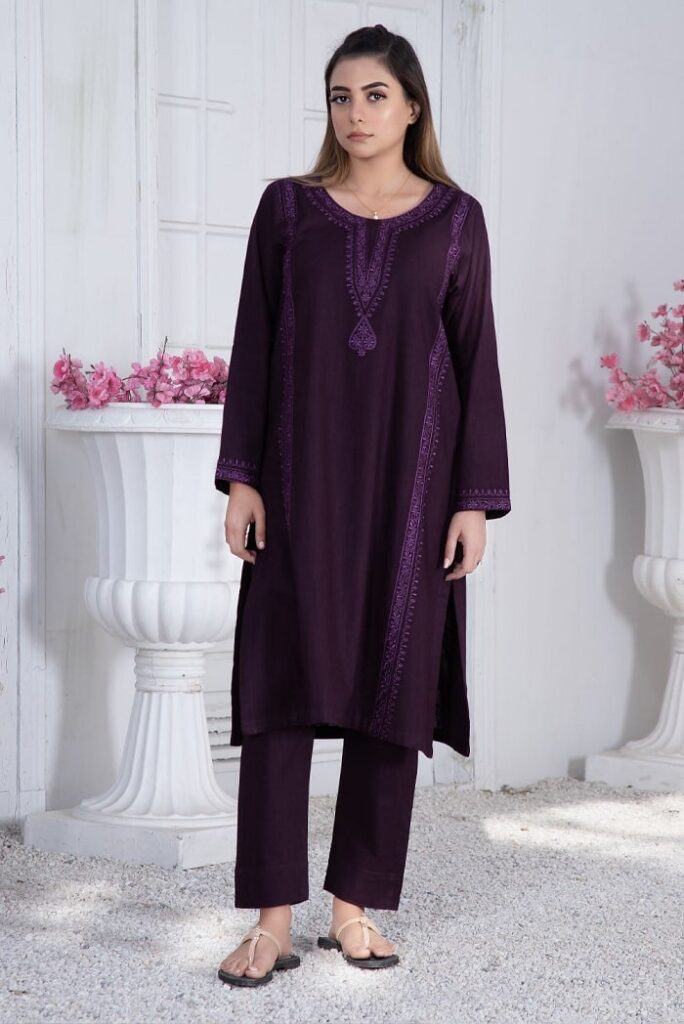 Stylish purple khaddar winter shirt & trouser PKR:6,495 PKR:3,250.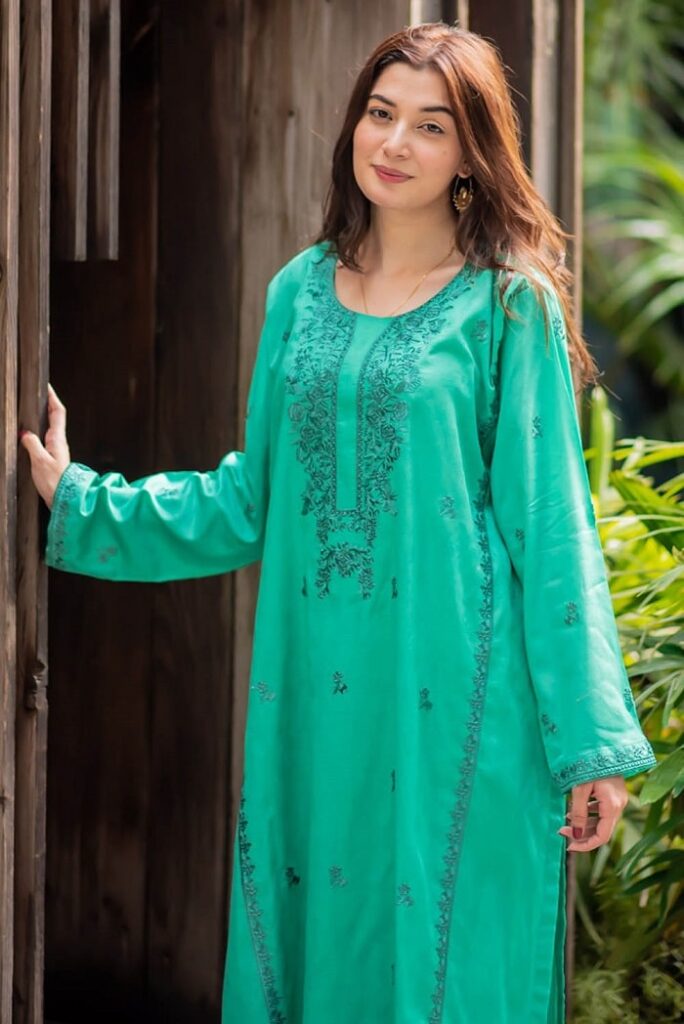 Premium slub khaddar embroidered shirt & trouser PKR:6,295 PKR:3,145.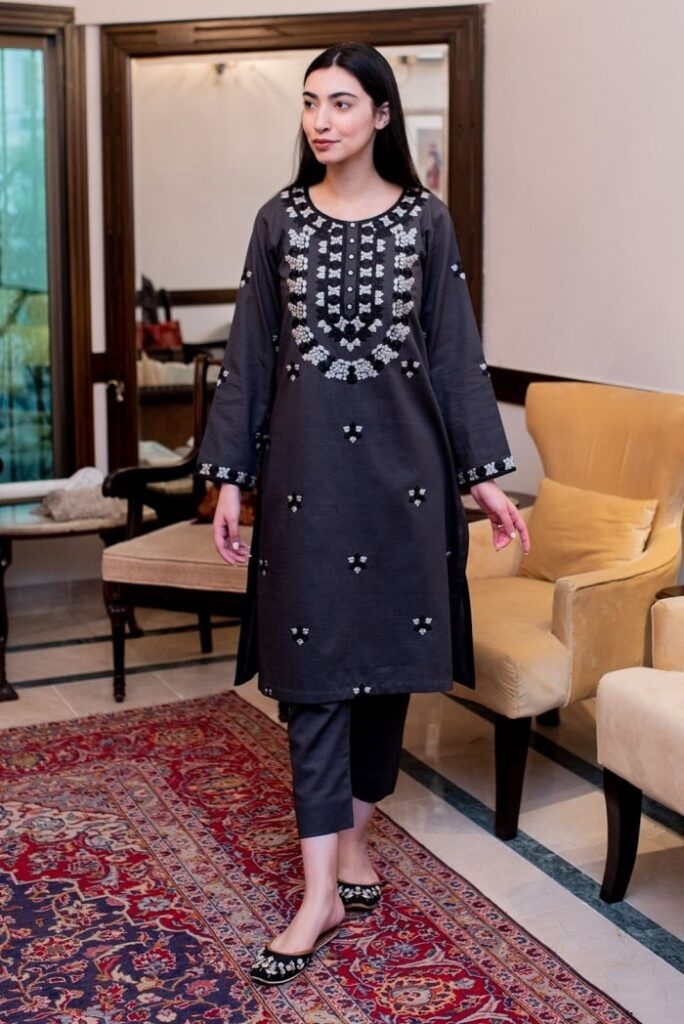 Charcoal color lawn 2piece stitched suit PKR:6,395 PKR:3,195 only.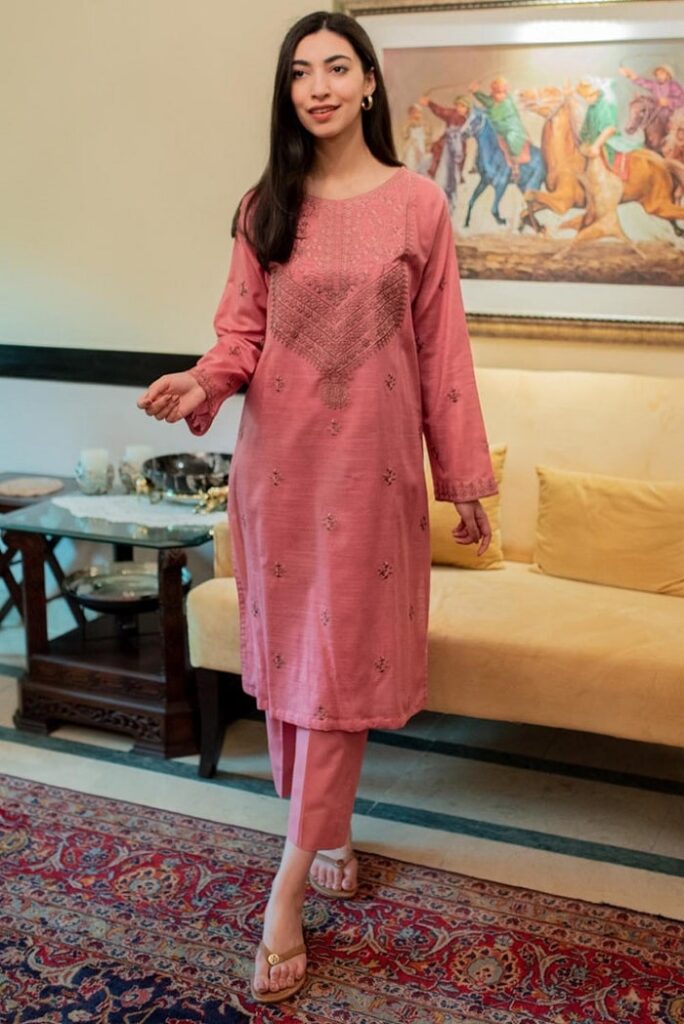 A watermelon color two pieces stitched suit PKR:6,295 PKR:3,145.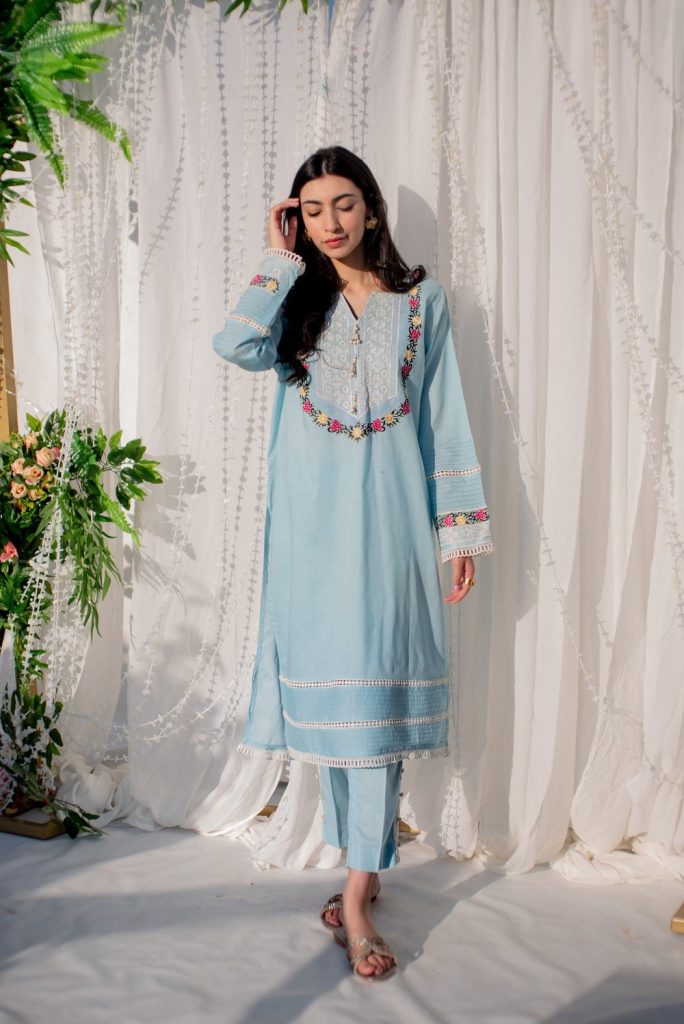 A beautiful sky blue color shirt with multi-color floral embroidered work and with trousers available for PKR:6390 PKR:4790 Only.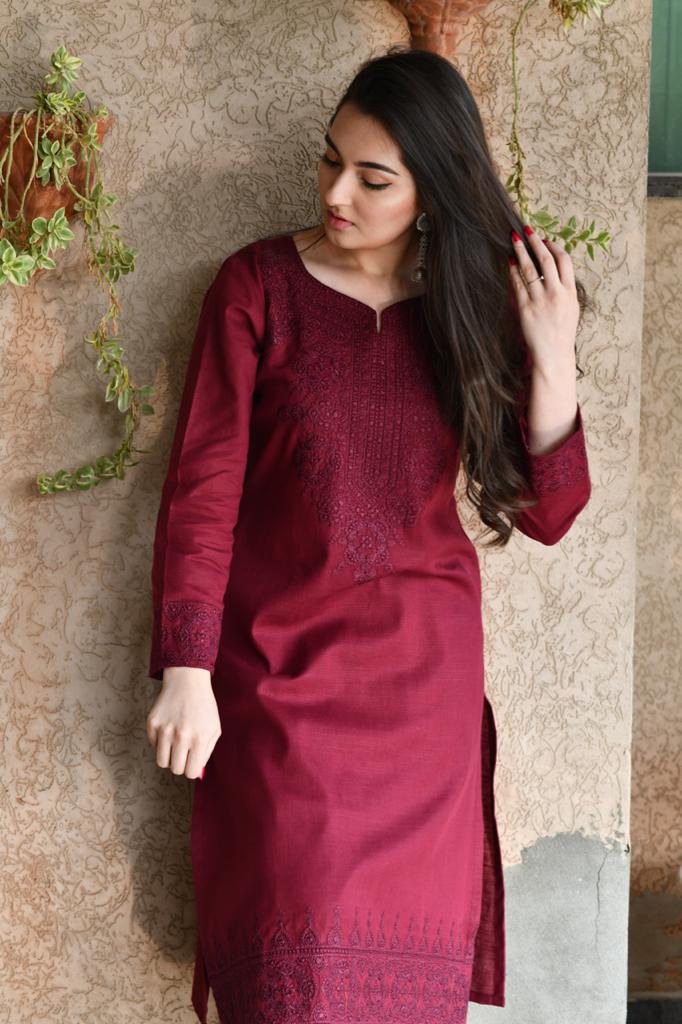 Maroon color two-piece premium quality karandi suit for women's available for PKR:6250 PKR:5310 Only.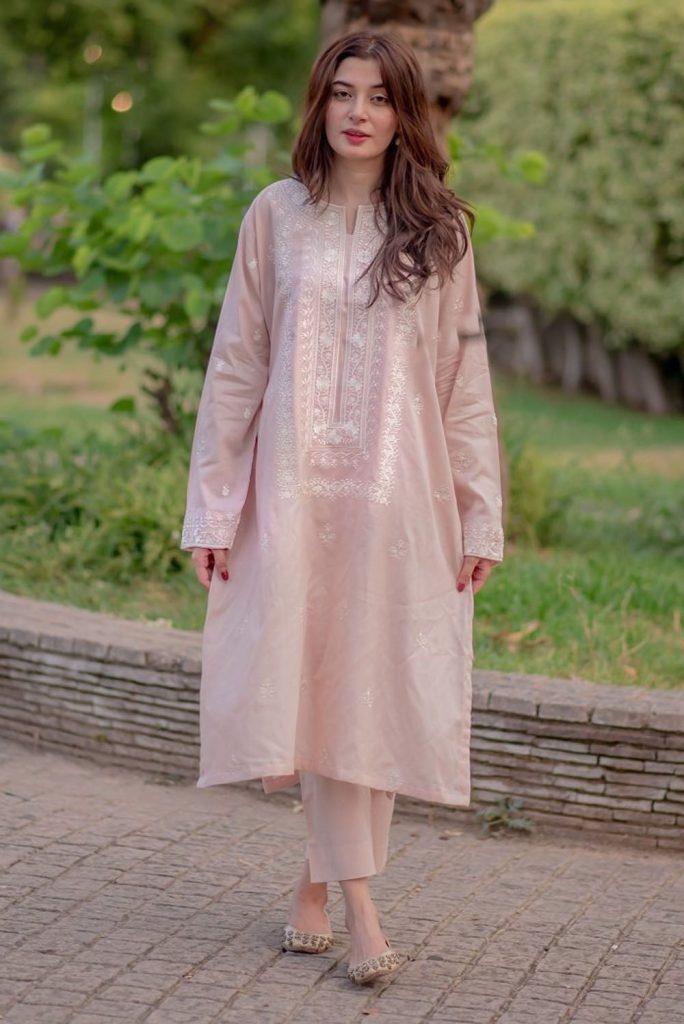 Furthermore, a Beautiful pink color ready-to-wear premium quality khaddar shirts and pant for women are available for PKR:5450 PKR:4630 Only.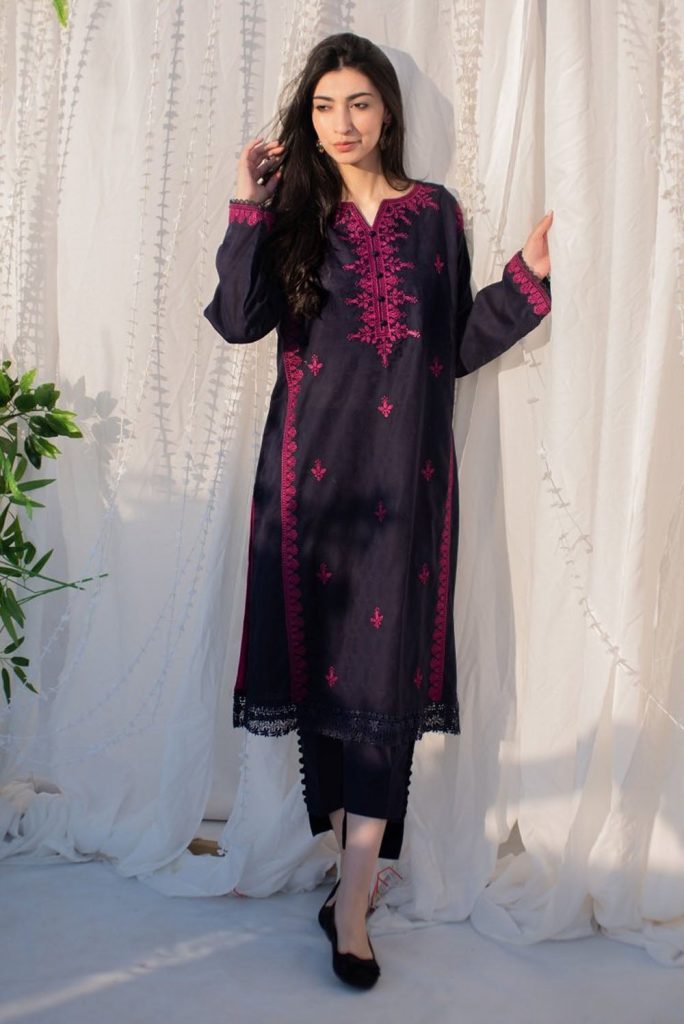 Get a classic Malka look with a navy blue color embroidery wool fabric 2-piece suit for women's available for PKR:6990 PKR:4550 Only.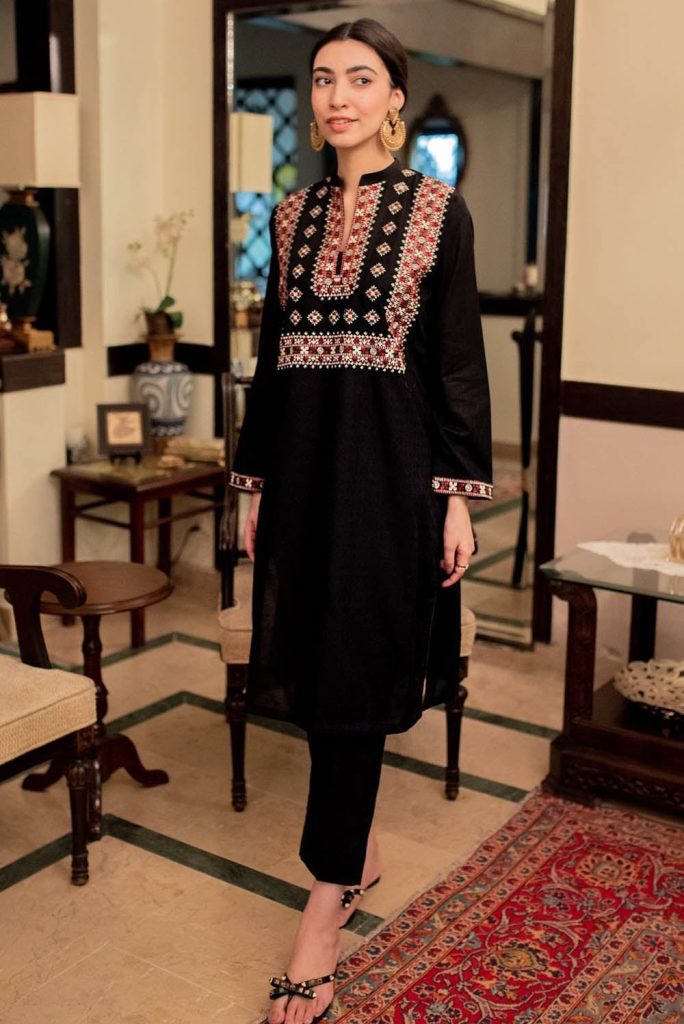 Ready to wear black color karandi shirt and trouser with embroidery work on neckline and sleeves available for PKR:5250 PKR:3650 Only.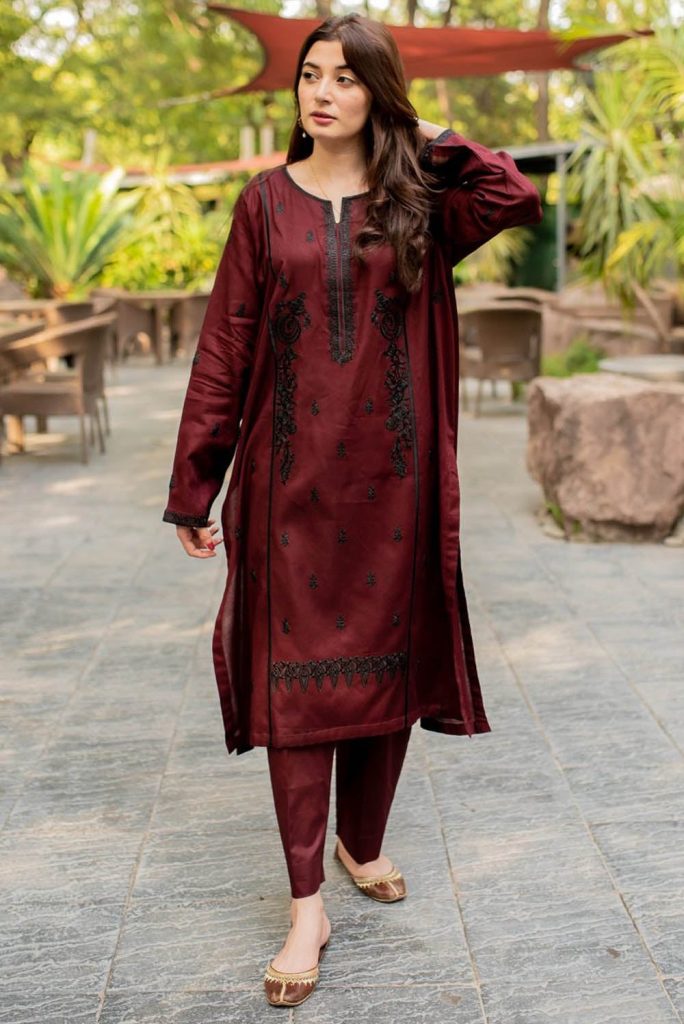 Plain khaddar maroon color shirt and trouser having embroidery work on sleeves and on shirt front buy now PKR:4995 PKR:4245 Only.
Celian Ready to Wear Collection With Price
As we can see this summer prêt ready-to-wear collection is embellished with unique prints. And the shirts are made with a unique style and embroidery work. Or you can pair these prêt shirts with trousers and shawls as well.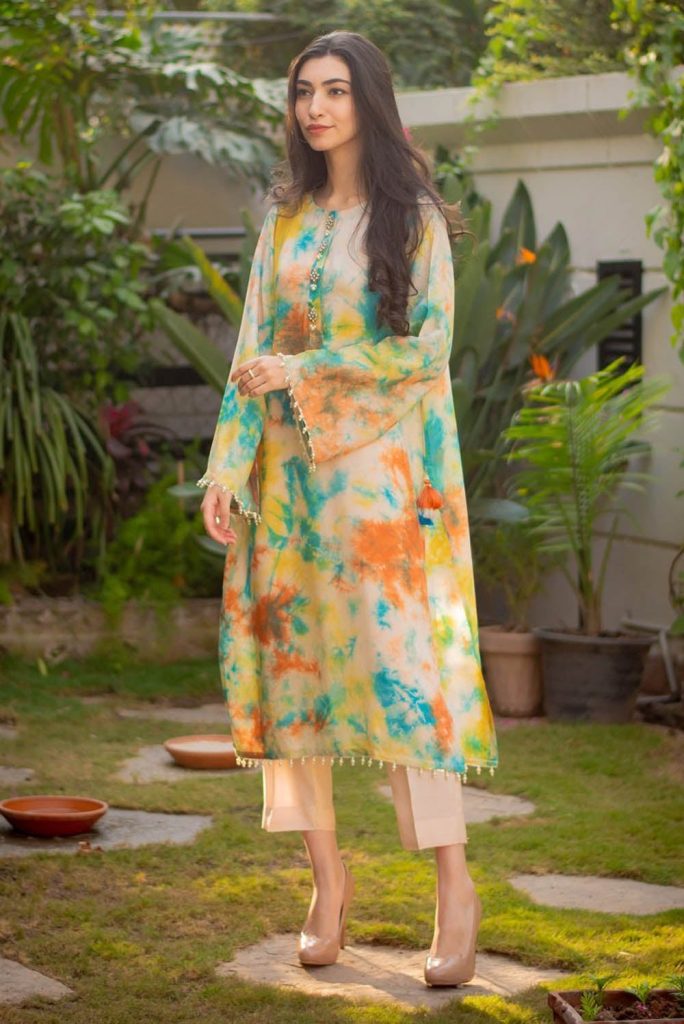 Ready to wear silk multi-color shirt with laces available for PKR:7499 PKR:4499 Only.
Stylish Celian Brand Season End Sale Collection 2023
In addition, all these lawn shirts are also available in full or in short sleeves as well. Girls never miss this chance and get your favorite Celian brand ready-to-wear lawn shirts. Furthermore, the stylo street fashion brand also publishes many leading clothing brands' winter and summer collections for women and gents wear.