Bonanza Satrangi Eid Collection 2023 With Price
Eid is the most important event in the life of Muslims. Muslims all over the world celebrate this event with great happiness and joy. Also, this event brings happiness to poor people who even can't afford food. In the event of Eid ul Fitr Muslims share sweets with relatives. However Pakistani ladies on the occasion of Eid worry about their dress and appearance. As you know the dressing of ladies is the main appearance of ladies to look perfect and elegant. Therefore, today we are sharing Bonanza Satrangi Eid Lawn Collection 2023 unstitched For women to shop online starting from PKR:2280 only.
Bonanza, as you know, is a famous and most liked fashion brand by Pakistani young girls just because of its outclassing designs and perfect color shades of dresses. Ladies must be happy to know that this Eid girls will be able to wear the latest Bonanza Satrangi festive Lawn Collection 2023. The brand is famous for unveiling the most unique and extraordinary designs. Hence this brand is the first choice for the maximum number of fashion brands lover ladies.
Bonanza Satrangi Eid Collection 2023 Unstitched For Pakistani Women's
Bonanza always launches its latest collection for its customers and there are always special editions and well-designed dresses for ladies for special traditional occasions. This brand has now launched the latest and brand new designs of brand Eid festive Lawn unstitched Collection 2023 available in three-piece suits starting from PKR:2280 only.
There are several qualities that make Bonanza quite different and of a high standard. From other brands, these qualities are the following. Attractive Prices of the Most Unique and Pretty designed dresses, High-Quality Stuff, Best and most Charming Prints, and Shades. According to the fashion trend. Include all kinds of fabric and high-quality embroidery dresses.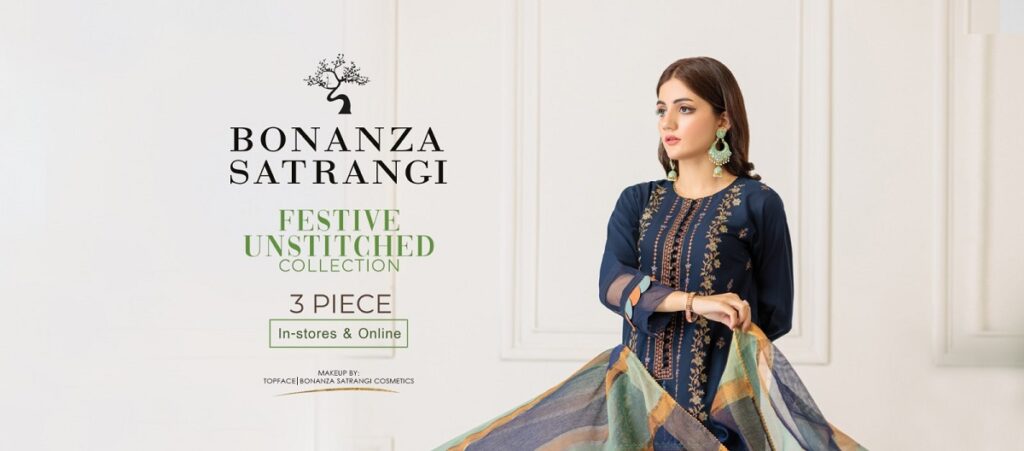 ---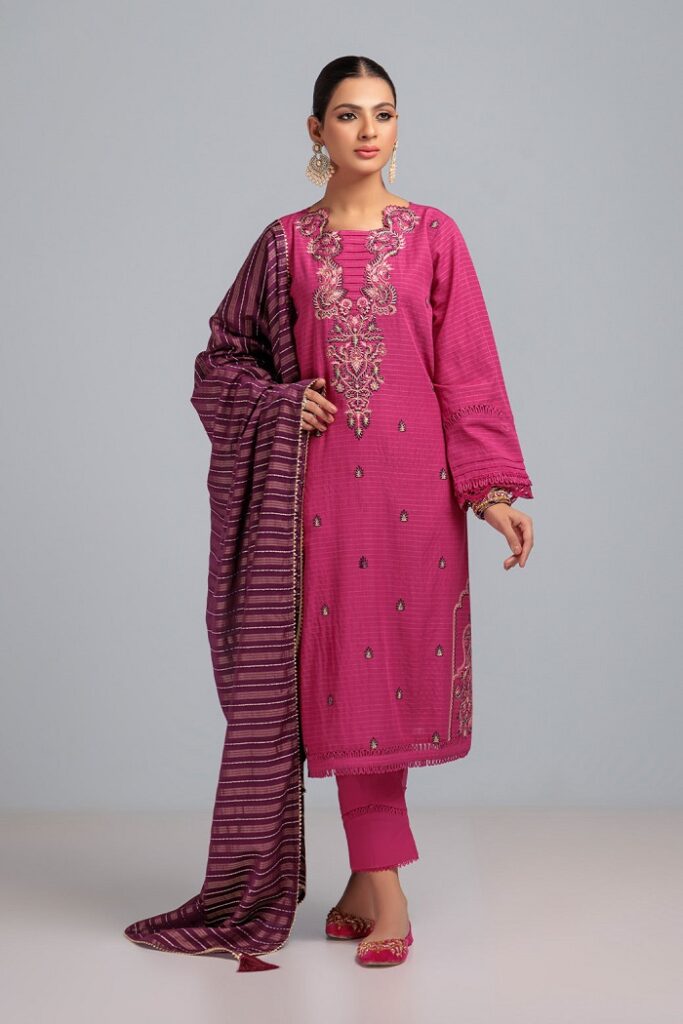 D-pink 3-piece embroidered suit for festive wear PKR:5,280 only.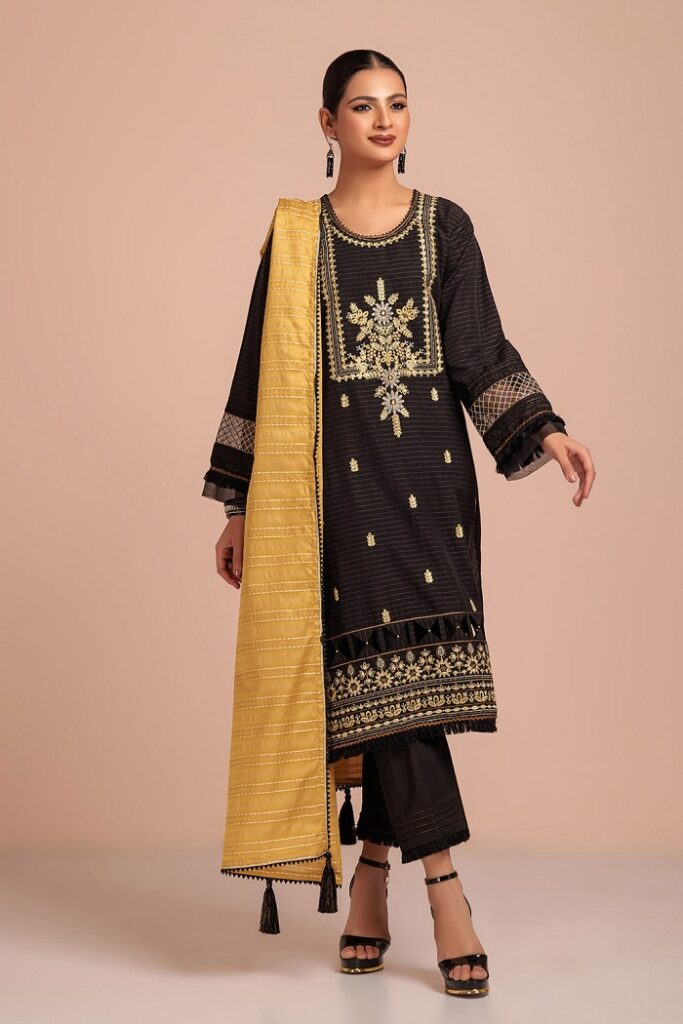 Black embroidered 3piece suit PKR:5,280.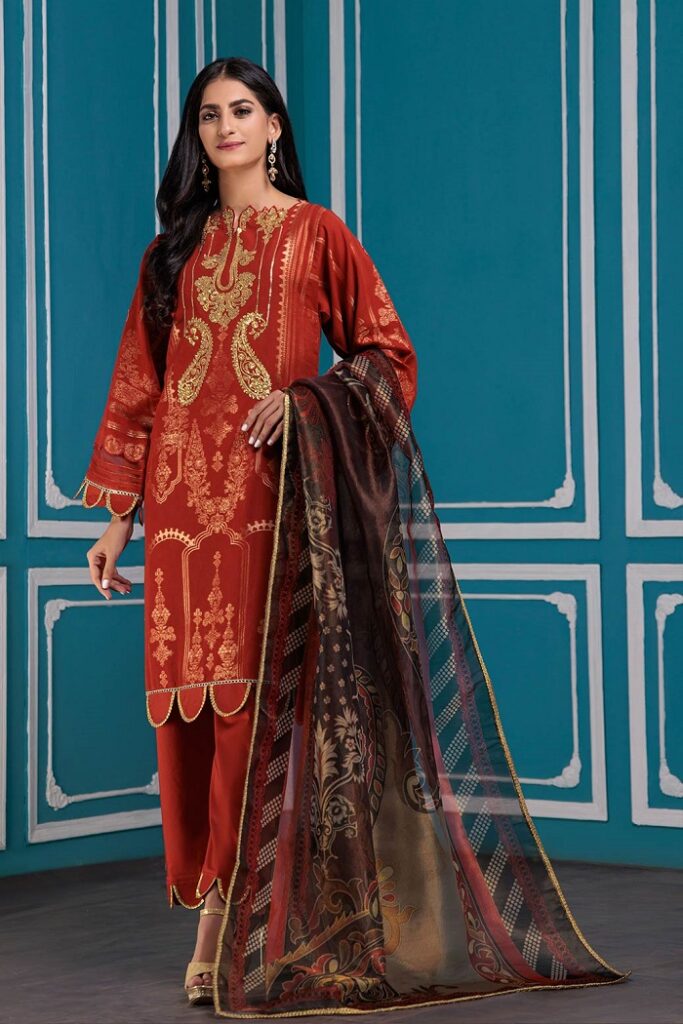 Stylish orange jacquard embroidered suit PKR:5,480.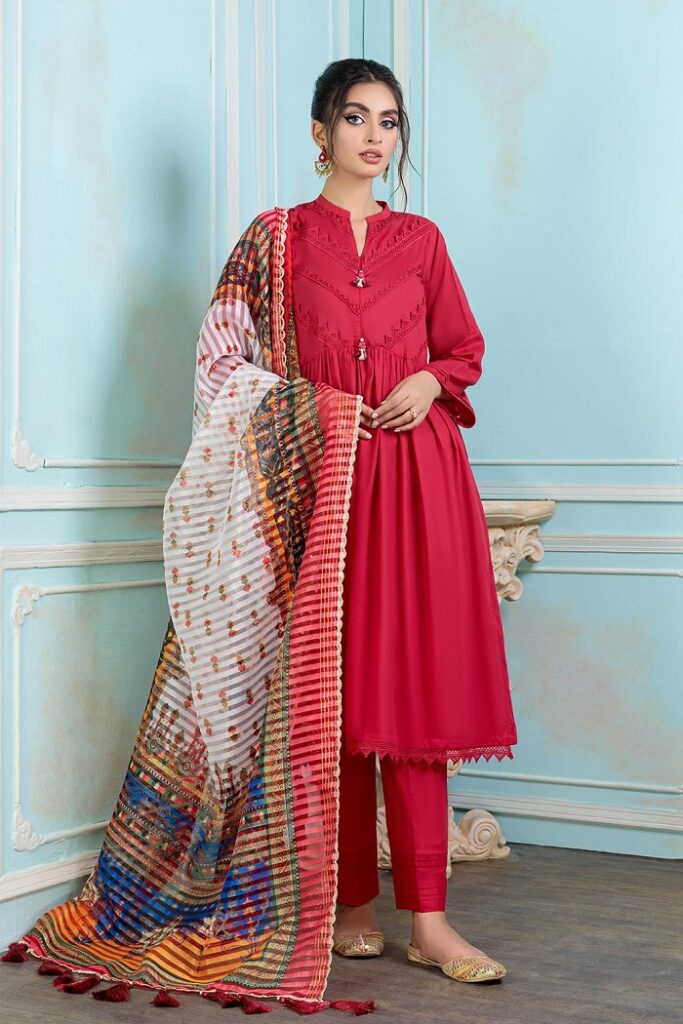 Pink unstitched 3-piece cambric suit with fancy multi-color dupatta PKR:3,680.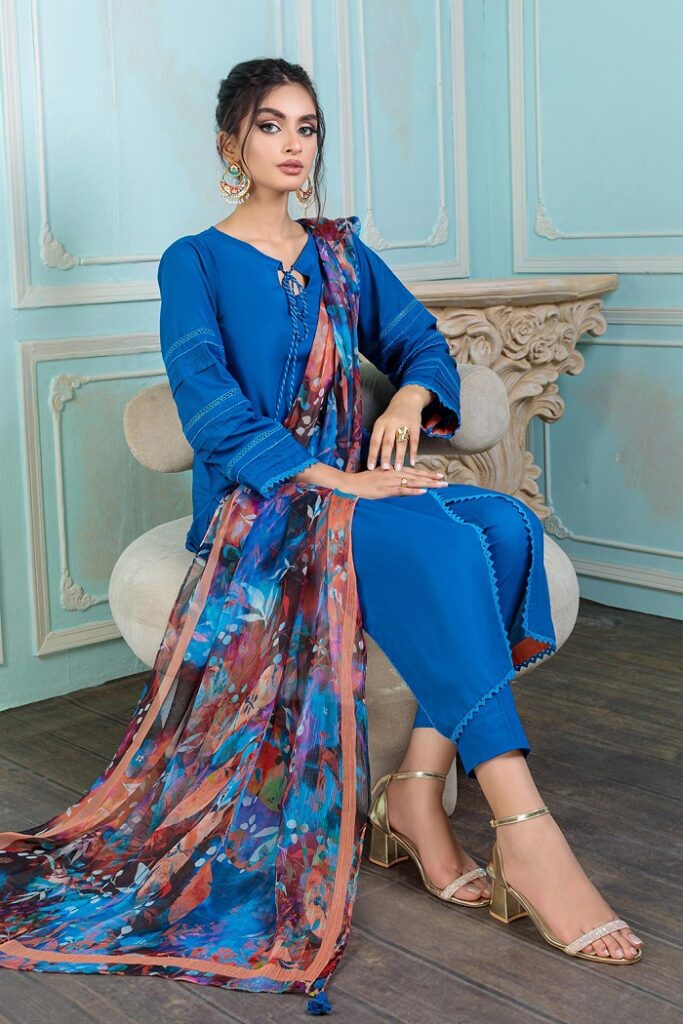 Cambric blue color 3piece unstitched suit with chiffon dupatta PKR:3,480.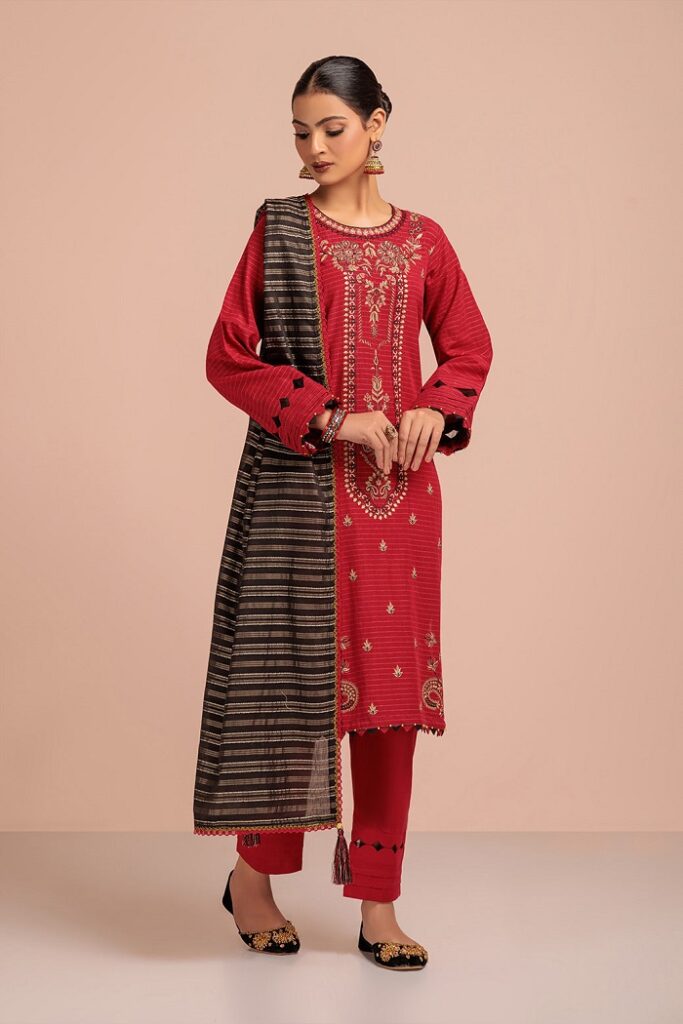 Red dobby 3-piece embroidered unstitched eid suit PKR:5,280.
PKR:5,280
Coral jacquard 3piece unstitched suit for women PKR:4,280.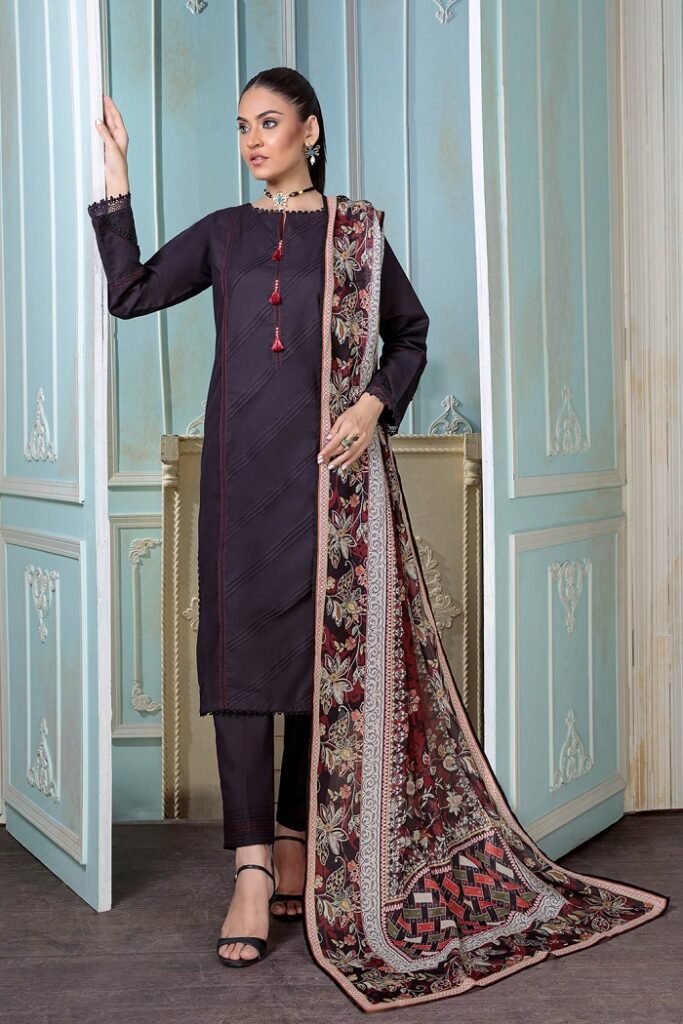 PKR:3,480 Black Unstitched cambric shirt, trouser and lawn dupatta.
PKR:5,480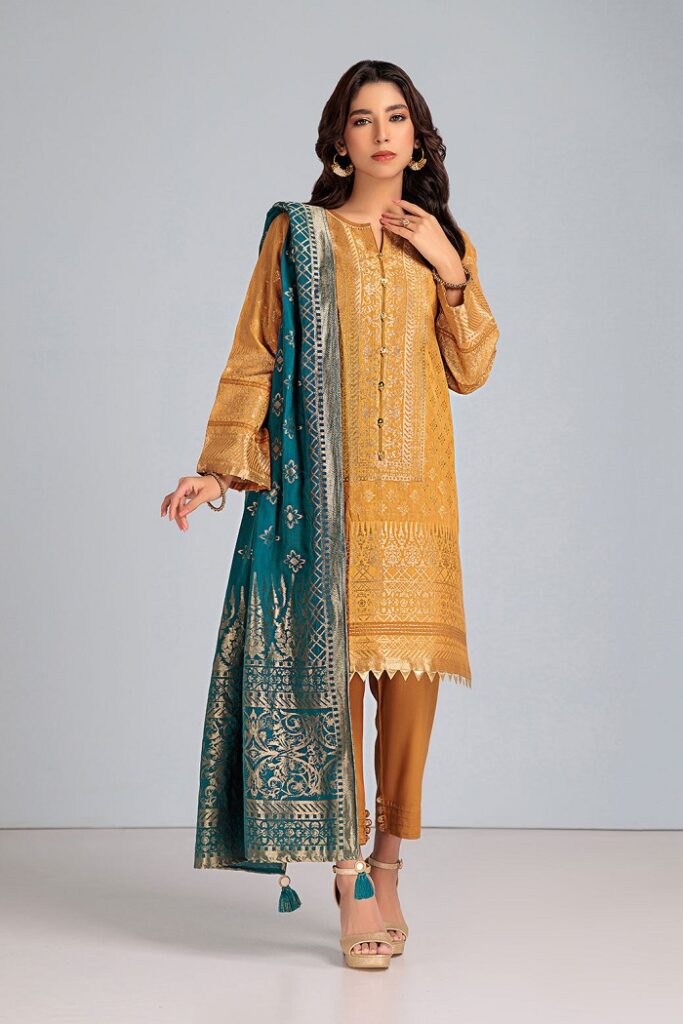 Ochre color 3piece jacquard suit PKR:4,280.
Pink fancy lawn suit PKR:4,280
PKR:4,280
Stylish purple jacquard 3piece suit PKR:4,280
Black jacquard PKR:3,980 3-piece suit.
Bonanza Satarngi Festive Unstitched Collection 2023 Buy Online
Bonanza provides a casual, formalin men and women complete range having the most charming and elegant dresses. The latest Bonanza Satrangi Eid Lawn dress is posted below: take a look and give us your important feedback.
Digitally printed Blue 3 Pc Lawn Suit Rupees.2680 Only.
New Pret Lawn 3 piece Un-stitch Suit Rupees.2480 Only.
Beautiful blue color digitally printed lawn 3piece suit for festive wear in just Rupees.2480 Only.
Lilac color printed lawn three-piece suit Rupees.2480.
Blue color trendy floral pret 3 piece suit Rupees.2380 Only.
Brown printed lawn shirt, dupatta, and trouser for Rupees.2480 Only.
Rupees.1980 Only.
Cream lawn 3 piece suit available for Rupees.2980 perfect for eid days.
L-Green 3 piece luxury eid suit available for Rupees.2480 Only.
Yellow color printed 3pc premium lawn suit Rupees.2480 Only.
2 Pc (Pink) Lawn – Unstitched Suit – Rupees.1880.
3 Piece Rupees.2380.