Black Sherwani For Groom Ideas By Top Brands 2021
In this wedding season, we have the latest ideas about Black Sherwani For Groom 2021. Top brands latest launched stuff is given below:
Are you getting married? Here we have the best dressing ideas for you on Stylostreet. Marriage is an essential event in the life of every human. Hence we must try our best to make these special moments beautiful and perfect.
Black Sherwani For Groom
Stylostreet has collected some beautiful and affordable Pakistani Black Sherwani For Groom. Take a look at these designs and get the best idea about what you want to wear.
In Asia Sherwani is considered to be the dress of the groom. However, in past few years, the designs and decorations of simple sherwani have been alternated by the top designers of Pakistan. Hence in this post, we have mentioned all those new generation alternations & additions in sherwani and collected the best designs for you on this page. We have the latest groom wear designed by:
HSY
J.
Deepak Perwani
Fahad Hussain
Black Sherwani For Groom 2021
Top Pakistani wedding dresses designers mention above have launched their 2021 groom wear. All the latest designs with their details are mention below.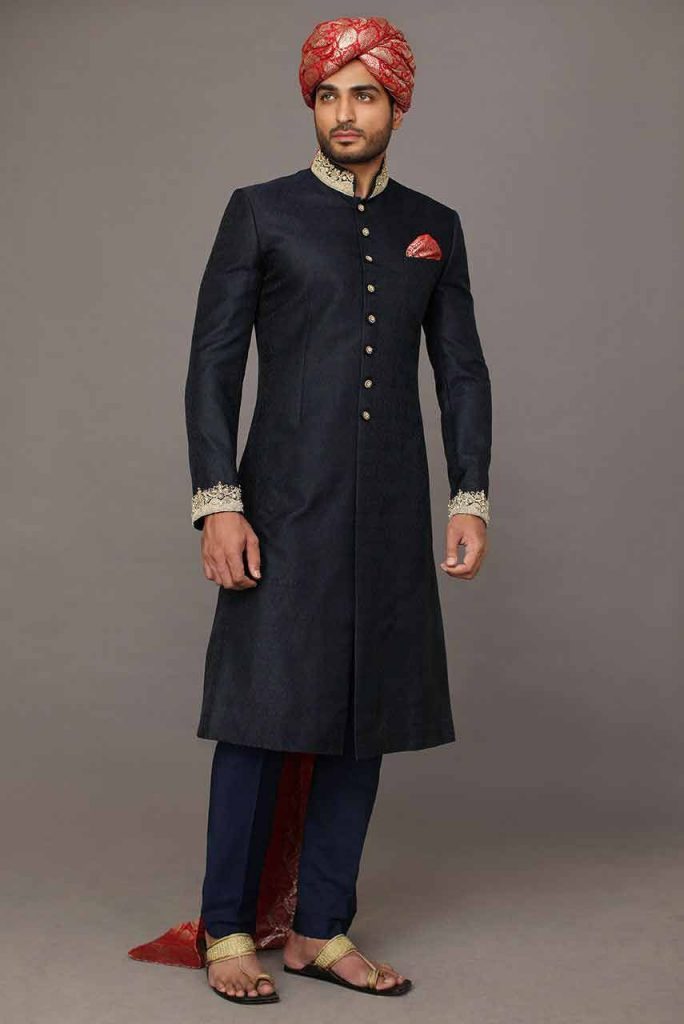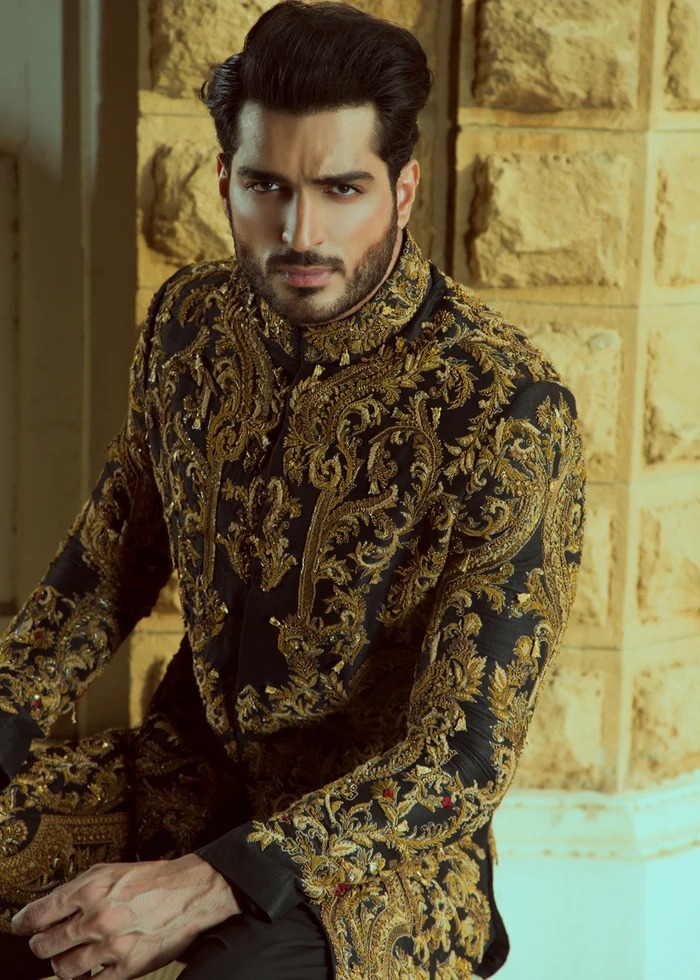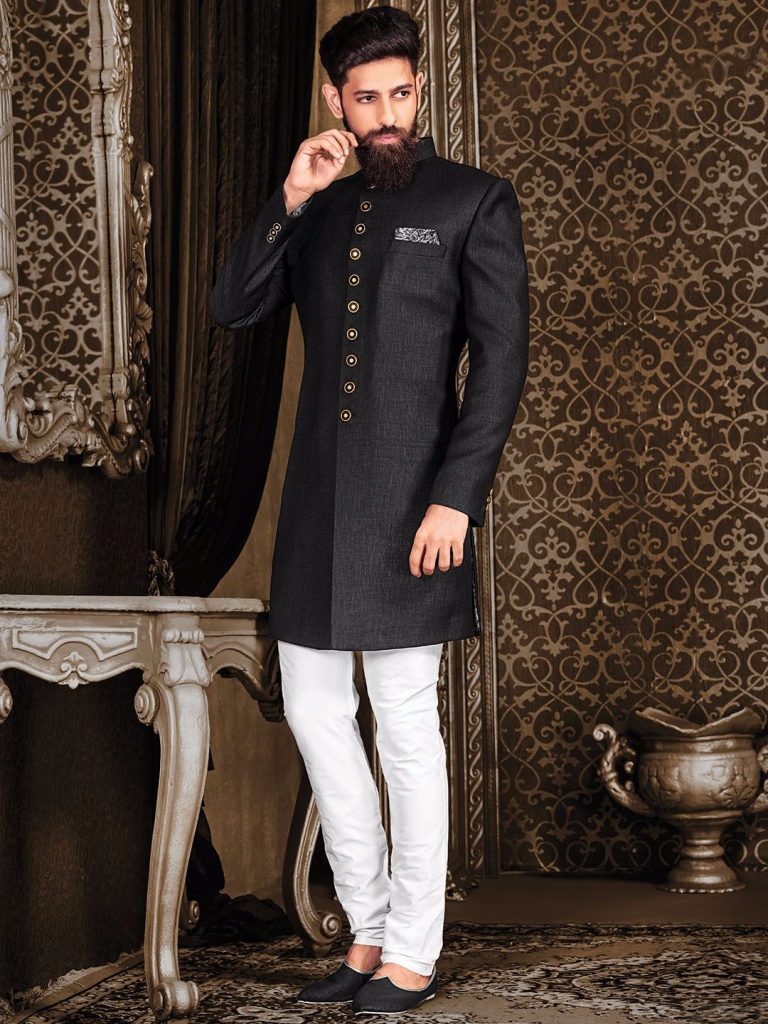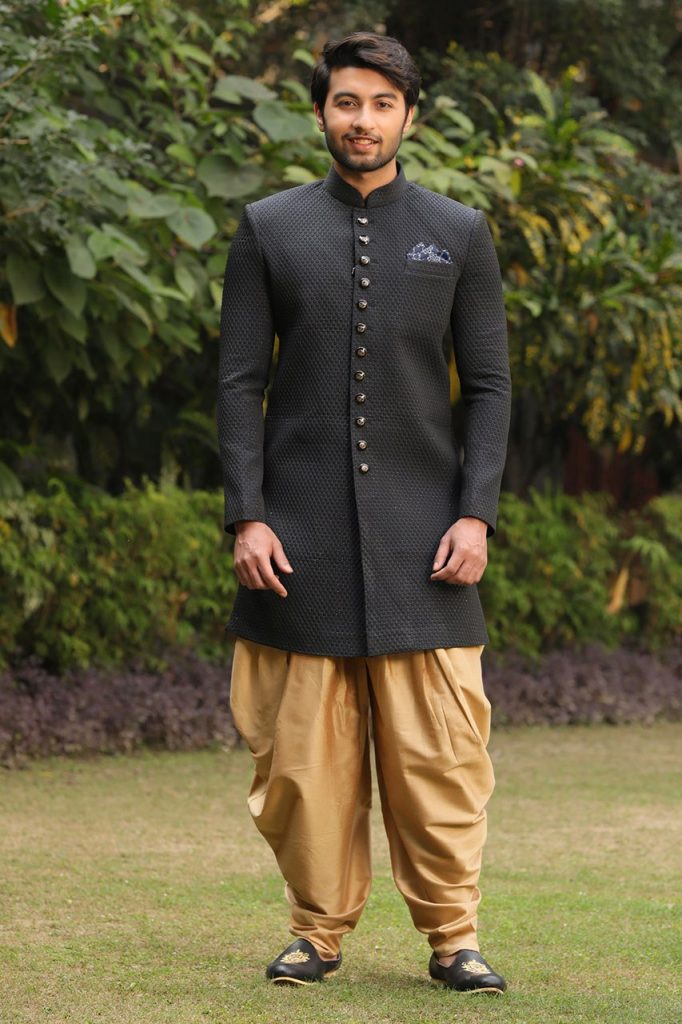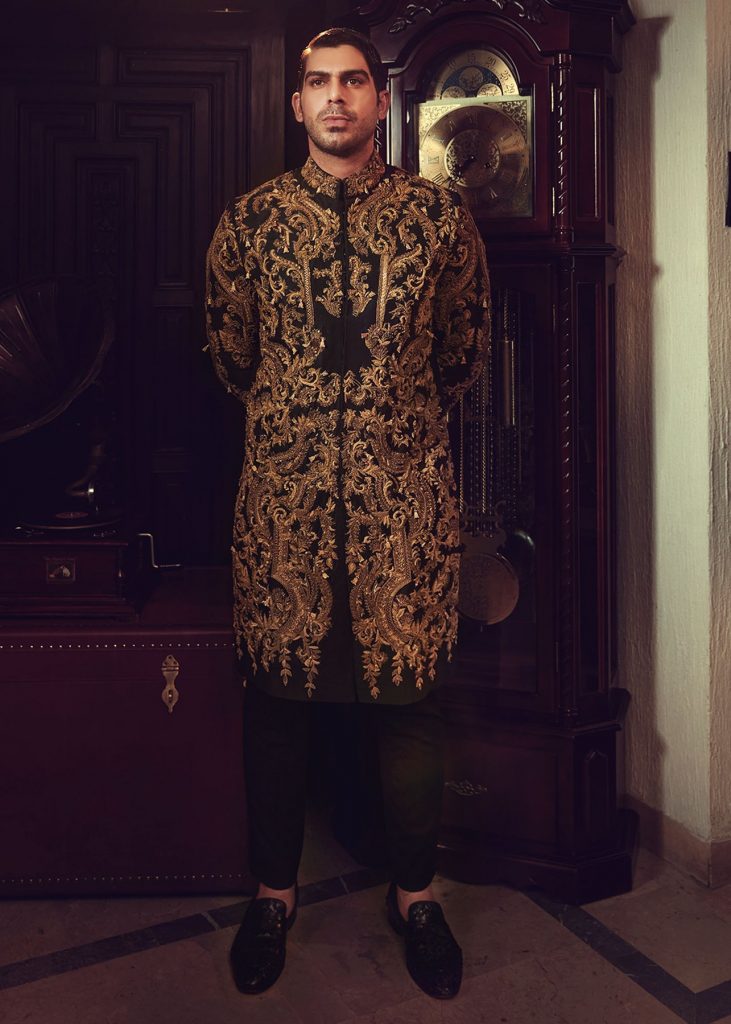 Sherwani VS Kurta
In the last few years kurta is also trending for grooms in both Pakistan & India. However, the actual place of wedding day groom dress is only "Sherwani". That's why men prefer this traditional royal dress. In the past few years, the trend is increased 100% and now everyone wants to wear sherwani on their special day.
See More: J.Groom Sherwani Designs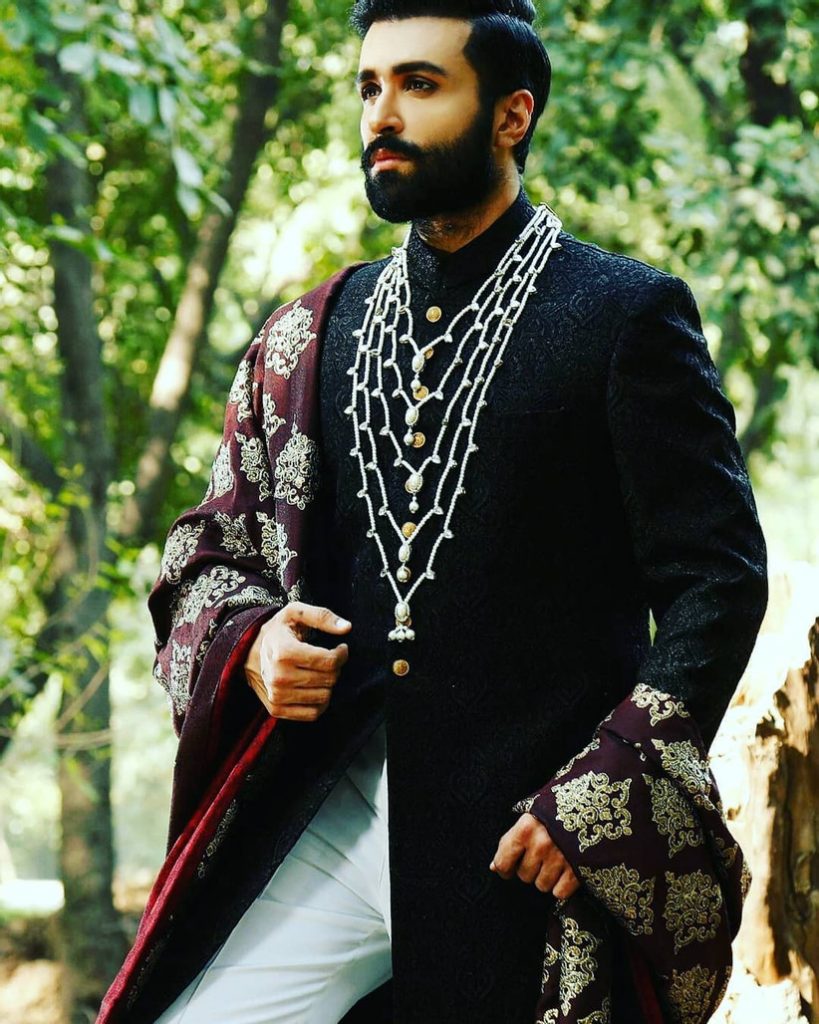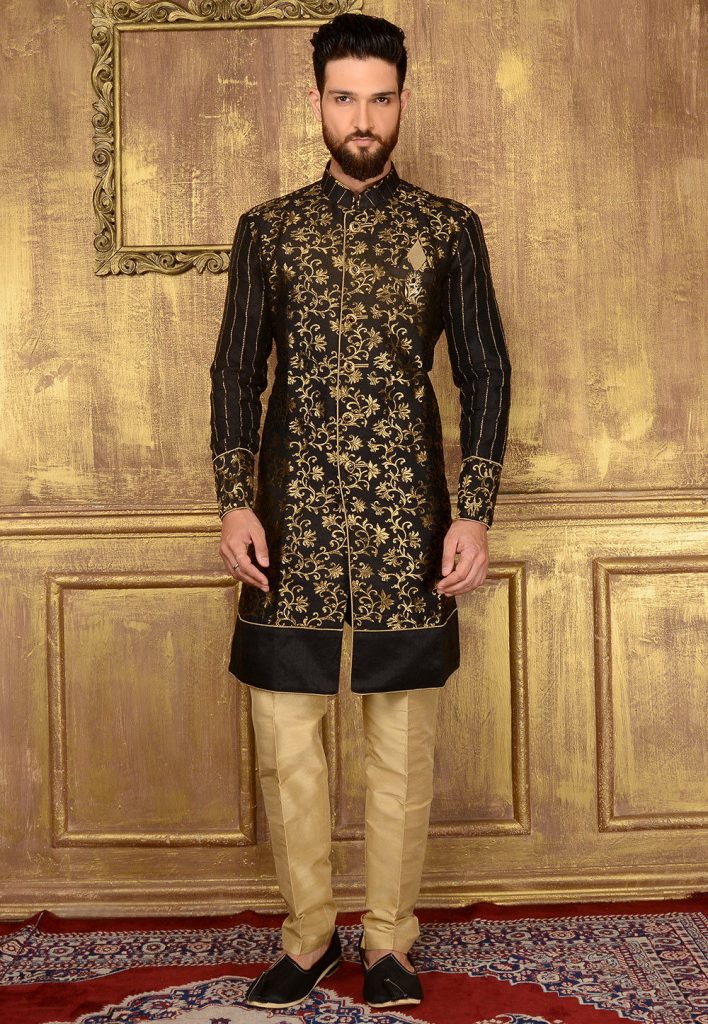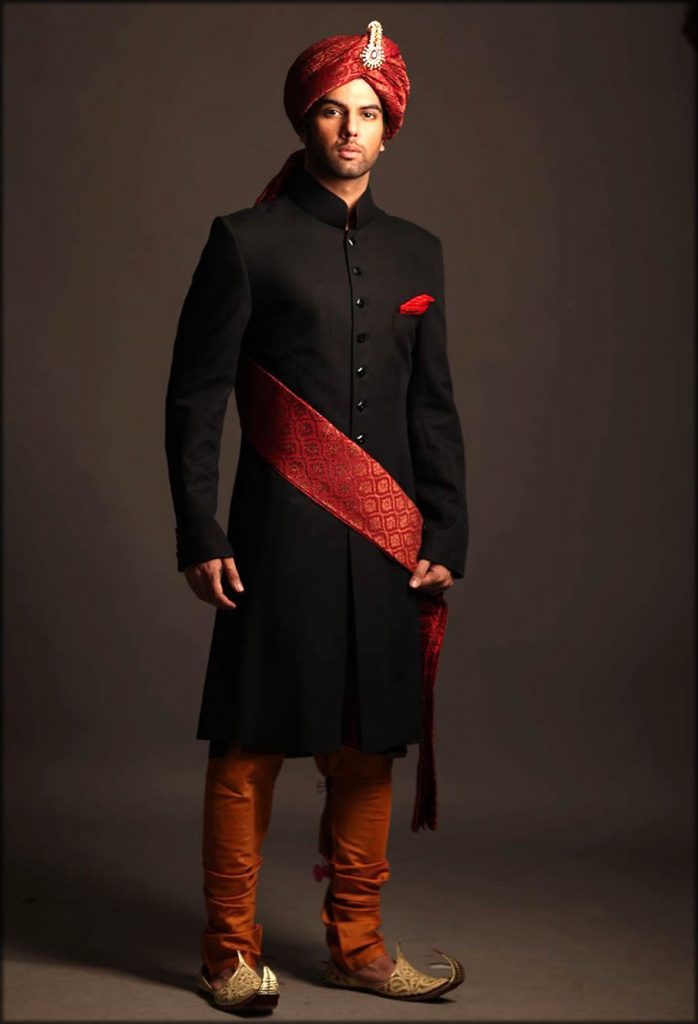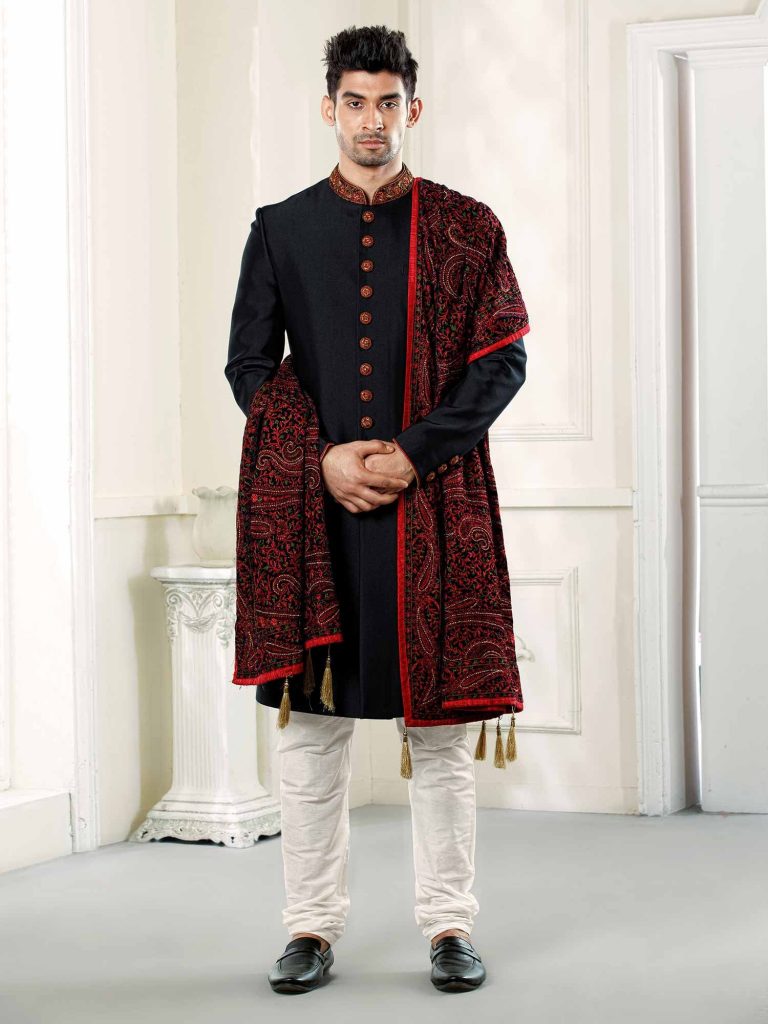 Black Sherwani & Embroidery
Royal embroidery on black sherwani appears stunning. Hence this black color and sherwani combination with special embroidery work can increase the grace and personality on the special day of the wedding. If you are going to face your wedding day soon then it is our professional tip for you to select black embroidery sherwani to look handsome & traditional on your special day.
Click here for Official Website Link.