Best 10 Tips to Wear Hijab With Sneakers in Winter 2021-22
Let's go, girls, today we are going to talking about the top 10 tips to wear Hijab with sneakers to look cool. As we all know the hijab is compulsory with outfits. But some women like to wear Hijab to get a unique and new look. Do you like to wear hijab in casual day outfits? If yes then try some of the best ideas for young girls who like to wear hijab with unique styles and swag.
Hijab can be wear in such a style that people are inspired and stay modest too. Today here we are going to share the top 10 women with Hijab and sneakers styles.
How to Wear Hijab with Sneakers Best Ideas for Winter 2021-2022
As we know in the modern age every single woman wants to add swag to their style. Therefore, you can add styles to your daily life.
Here you can find the top 10 tips that How to Wear a Hijab with Sneakers in the winter season of 2021-2022. Or you can add these styles into your daily life and become a stylish Muslim girl.
White Sneakers
Girls you can easily wear white sneakers with a simple top and leggings. Mostly women like to wear comfortable shoes. So, always select perfect sneakers with Hijab in the 2021-2022 winter season.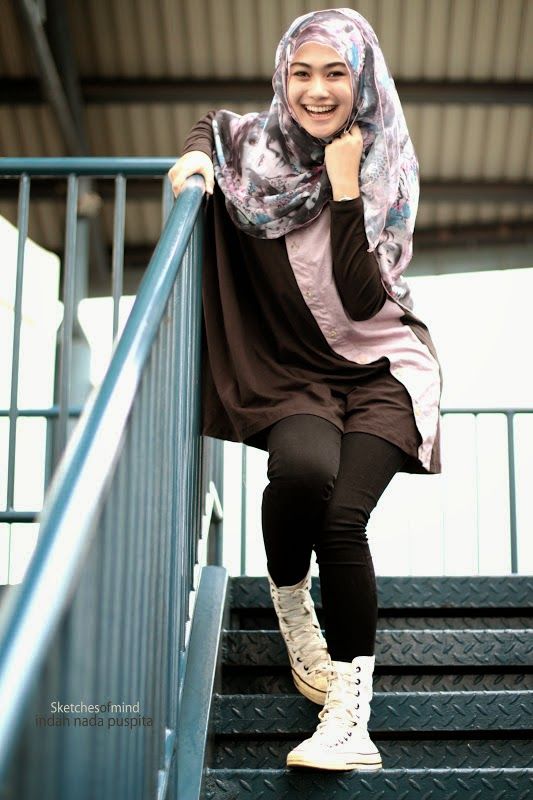 Pink Long Sneakers:
Girls who like to wear colorful sneakers, take a look for your favorite sneaker color. Most sneakers are available in multiple colors. Furthermore, you can also match your Hijab with sneakers. Pink is the favorite color by most girls, therefore, hijab with pink have a look amazing.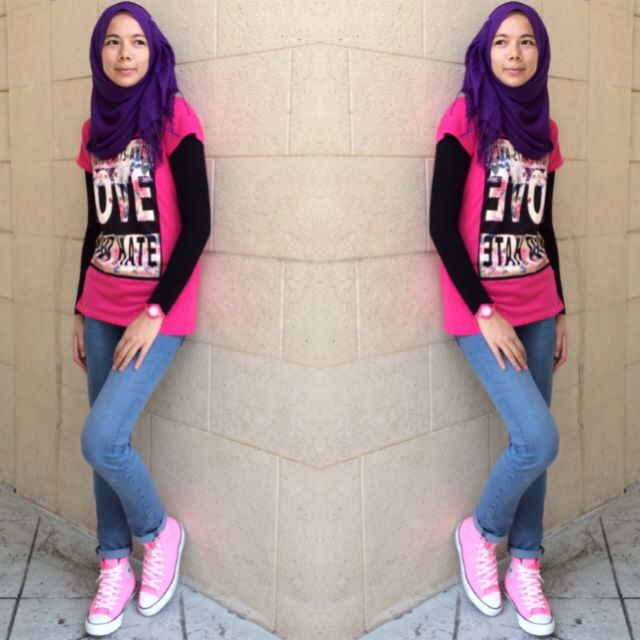 Flat Sneakers:
For a long walk, flat sneakers are the best option to wear with Hijab. This will provide you a lot of comfortable and the perfect option shown in the picture below.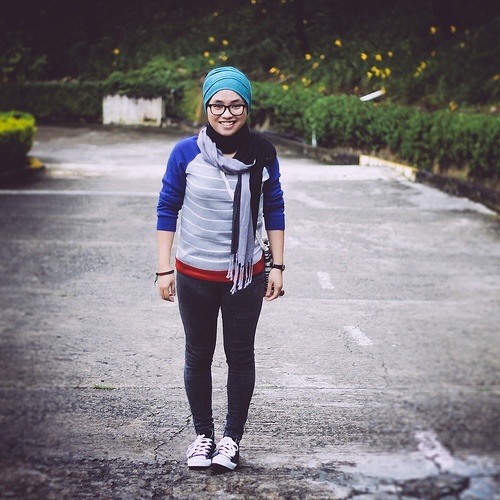 Traditional look with Floral Pants
As we know that simple sneakers are available in white color. But some sneakers are also available with a brown border look that will provide you a classy traditional look for floral pants.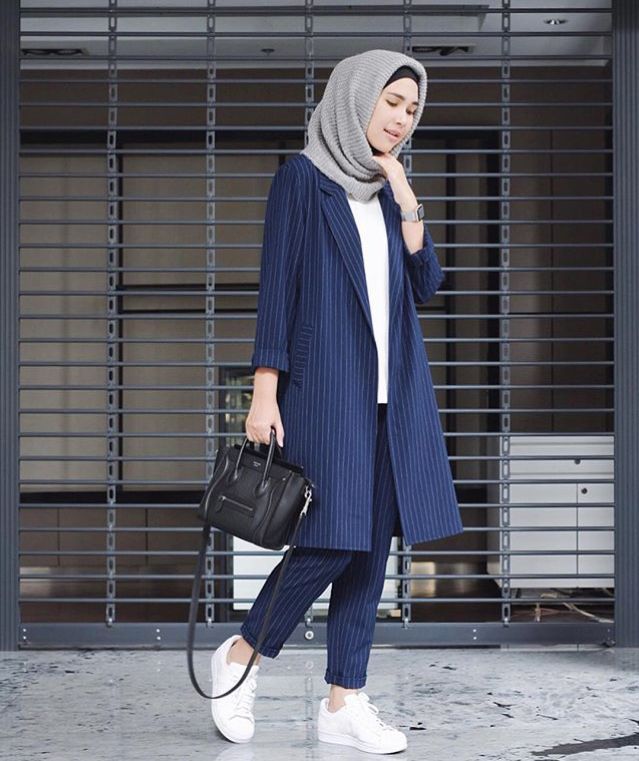 Military Look:
Get a unique military look with amazing hijab style & sneakers. When your outfits look amazing you want to wear sneakers that will provide you stylish outlook. In this image, black boot sneakers with Hijab look absolutely amazing.
Hijab with sweat pants:
Make a perfect combination of white sweatpants with black sneakers to look great. It will make you a complete personality to look black and white.
Swag Styles: to get unique and perfect styles to try to wear the best outfits. That was paired with black and white sneakers to look more graceful and stylish. To get more ideas to wear hijab with sneakers take a complete view of this post.
Nike Sneakers:
A leading sneakers brand who provides the best sneakers for women. choose the best sneakers that will provide you a perfect pair of pink and stylish sneakers that can be worn with any color outfits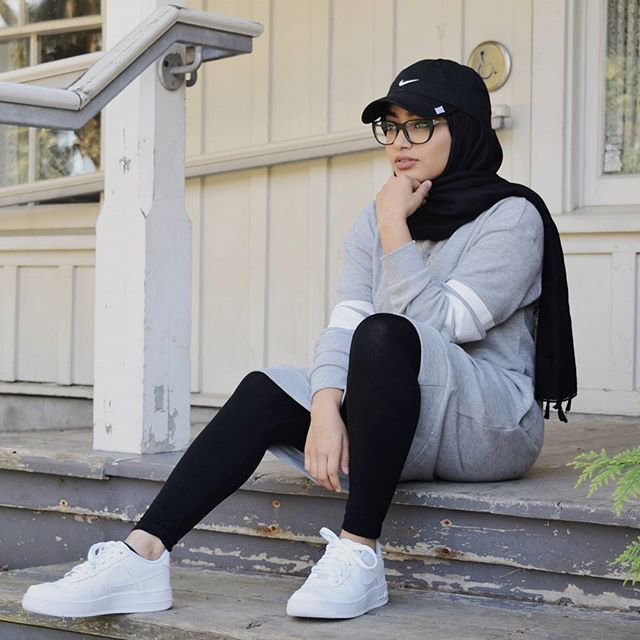 Unique Sneakers with Jeans:
Here we are providing the best way to wear sneakers with jeans. Also wear tight jeans, to get an amazing unique look. Brilliant ways to get beautiful swag look Hijab with Sneakers.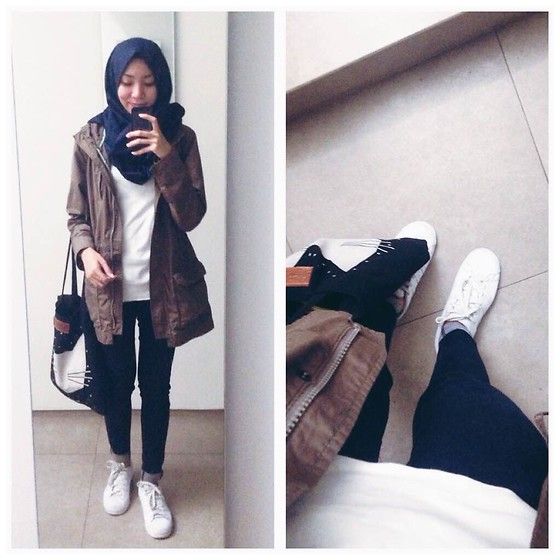 Wear Sneakers in Winter Season:
May Muslim girls are like to wear sneakers with Hijab. Therefore, today here we are sharing different ideas to wear Hijab with sneakers. Now girls can wear sneakers with a skirt to get an amazing look.
College Girls Styles:
It is the best post for college-going girls, through this post girls can easily find the best way to wear sneakers with outfits. Here we are providing both ideas because sneakers have been trending this winter season 2020. Furthermore, there are a variety of unique colors available in the market. College-going girls who are want to stay more comfortable and stylish with wearing sneakers. This post is going to help the for chose the trending fashion trends in the winter season of 2021. We hope that you will like this post for selecting the best sneakers styles with Hijab.