Ali Xeeshan Bridal Dresses 2023 Collection With Price
Ali Xeeshan Bridal Dresses 2023 collection is now available at prices in-store and online also. This brand is well known in Pakistan for its fabulous quality wedding collections. Therefore, we can say Pakistan is the only country where we can easily find many wedding designers such as Nomi Ansari, Agha Noor, Maria B.
This year Ali xeeshan provides many new wedding dress collections for women. Through these trendy ali xeeshan bridal dresses you can get a unique style when we are looking for unique bridal dresses in Pakistan. Then you will find Ali Zeeshan's name written at the top of the list. He is always popular for creating 100% pure quality wedding wear outfits for bridal wear. Furthermore, through this brand, you'll find a wide range of formal, luxury, bridal wear, party wear, and mehndi function dresses at a reasonable price range.
Ali Xeeshan Bridal Dresses 2023 Collection
Ali Xeeshan brand always provides a new style of bridal wear dresses that are embellished with embroidered and mirror work. Let's add some new and glamorous luxury bridal dresses to get a unique lovely look. All given dresses have containing golden and shinny embroidered work on them. Furthermore, all these bridal dresses can provide you with a unique traditional outlook. Moreover, Ali Zeeshan's bridal dresses collection contains almost all fashion styles in a single collection 2023.
Every year several collections of bridal, formal, and luxury wear are launch by the Ali Xeeshan brand. Mostly these brand dresses are seen on fashion shows and wedding functions as well.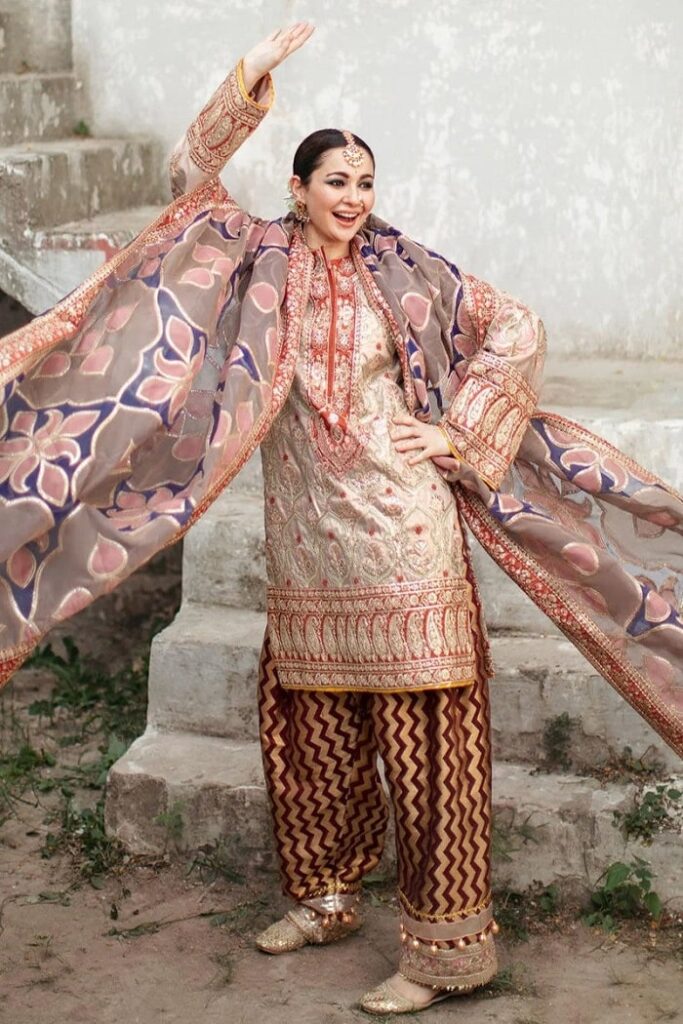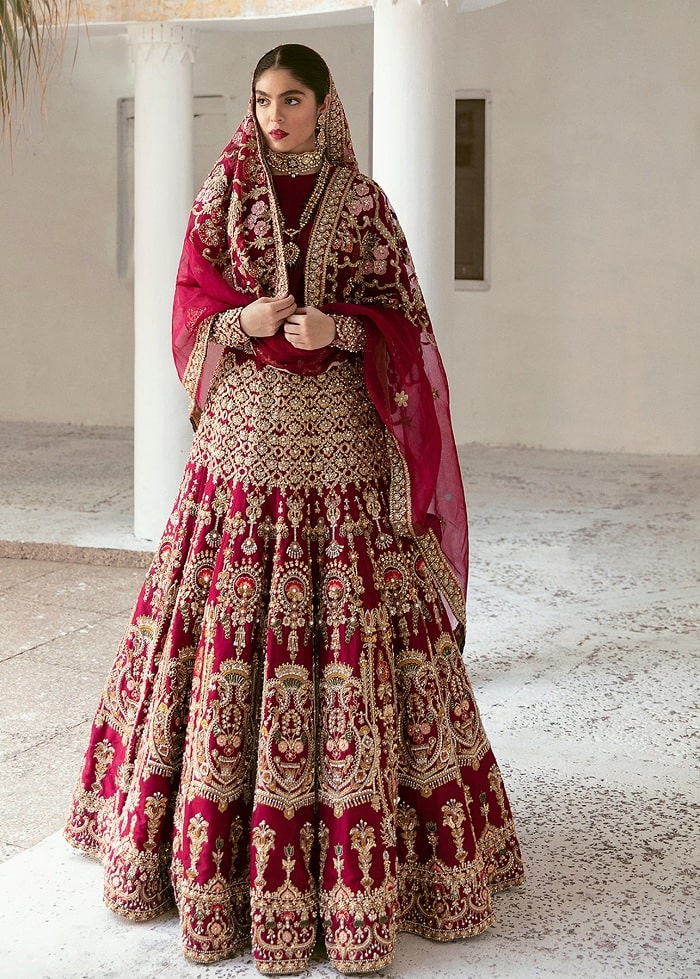 A beautiful red and golden color raw silk lehenga choli for bridal wear by ali xeeshan brand 2023.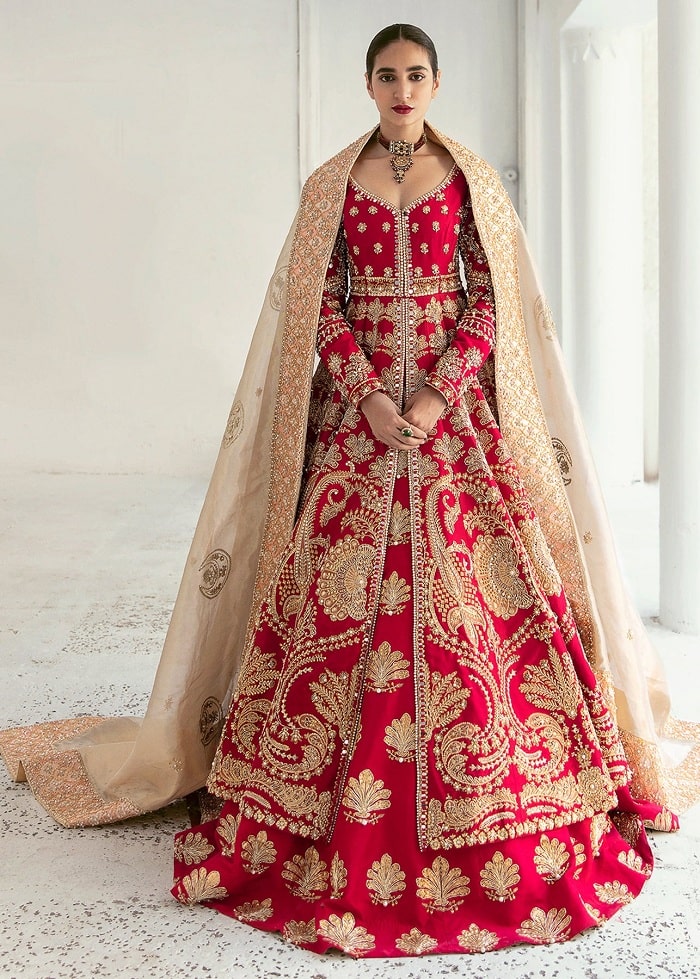 Red and Golden color silk lehenga with gorgeous motifs along with golden dupatta available now.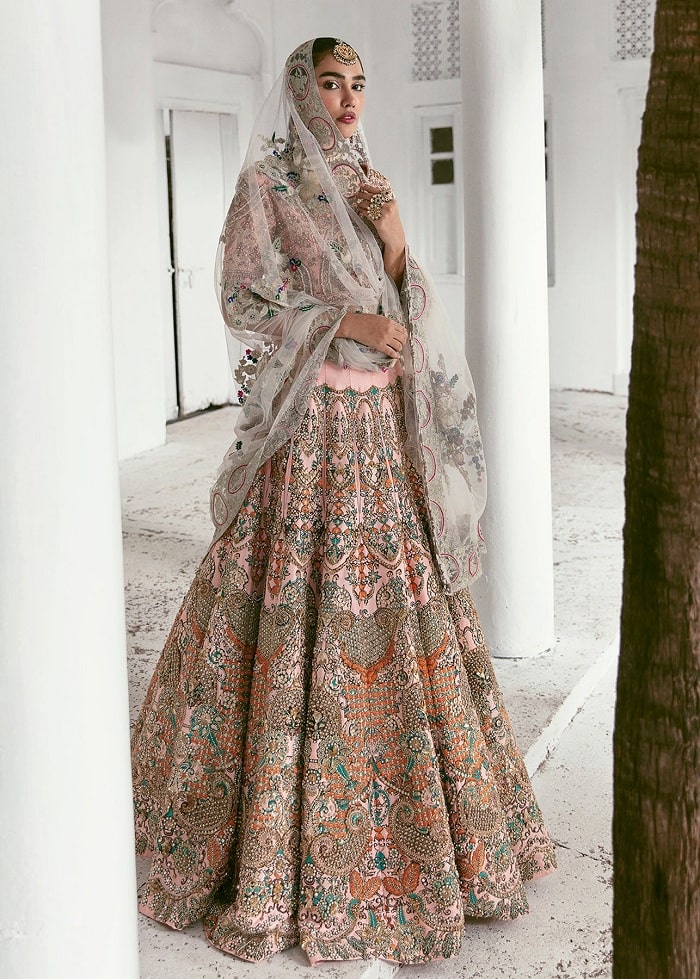 Lovely light pink color silk lehenga choli paired with white aari embroidered dupatta perfect for bridal wedding wear.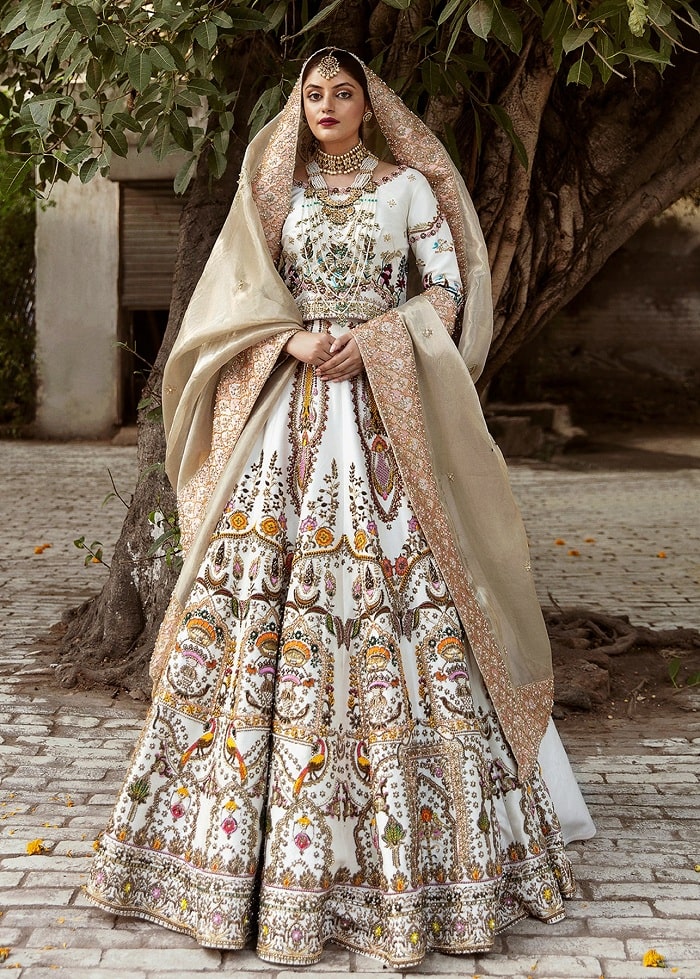 A beautiful white color raw silk lehenga full of embroidered dabka work with pink, coral, green, orange, and mustard colors is available now at Ali Xeeshan brand shop.
Wedding Dresses By Ali Xeeshan Brand 2023
As we know red is the favorite color for a wedding dress in Pakistan. And without a perfect skirt and blouse, you never get a unique kind of look. Furthermore, here we are sharing some royal-style wedding lehenga choli ideas for 2023. Ali Xeeshan is the best brand for wedding dresses in Pakistan.
Let's scroll down and get a new Mughal-style royal wedding dress collection by the Ali Xeeshan brand. Maybe these dresses can provide you with a perfect traditional embroidery look at affordable prices.
Stylish embroidered red color pishwas with beautiful dupatta available now.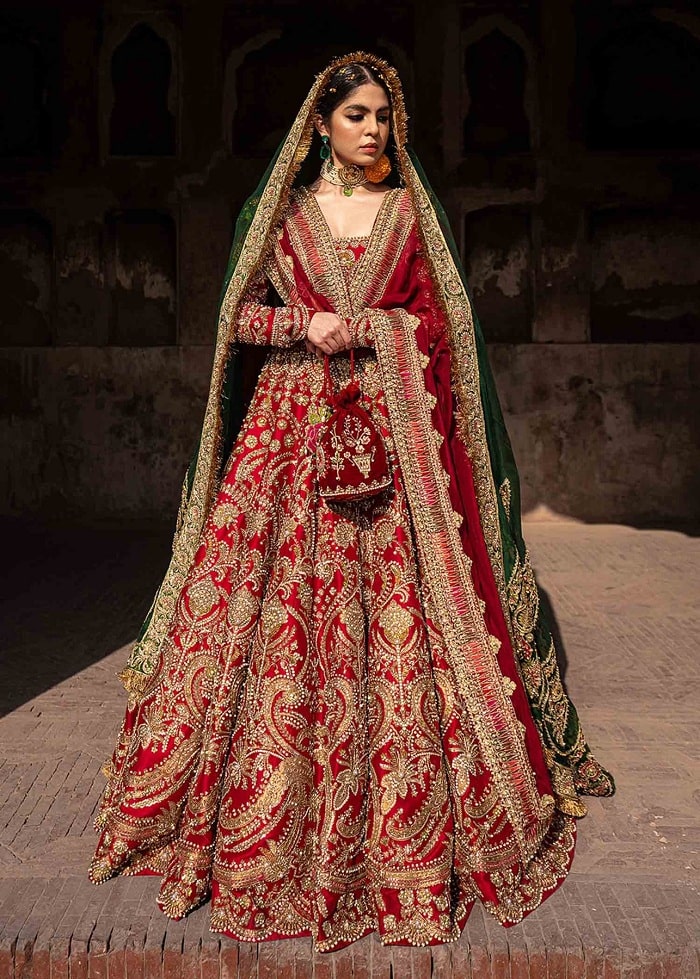 Luxury Mehndi Dresses By Ali Xeeshan Desginer
Mehndi's function is never complete without being full of enjoyment and celebration. Let's enjoy the mehndi function with beautiful colorful frocks, and lehengas by Ali Xeeshan designer. Here you will find new mehndi dresses full of embroidery and mirror work on them.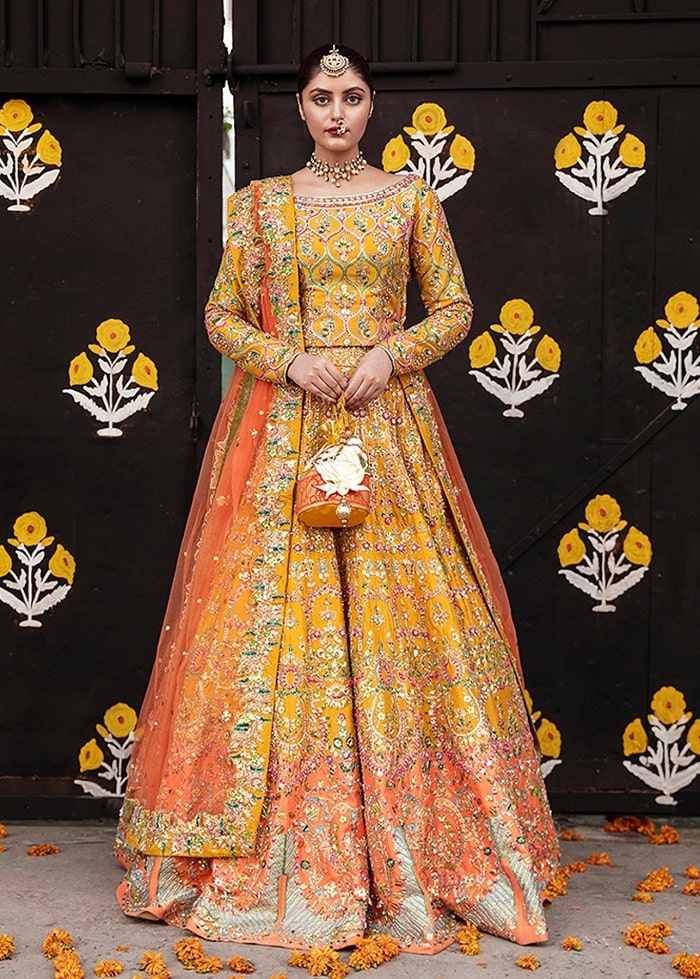 Furthermore, all these Ali Xeeshan mehndi dresses contain lovely yellow, and green colorful suits for an elegant look.
Formal Wear and Party Dresses For Women
Furthermore, get ready for new designs of formal wear and party wear dresses collection 2023. All these luxury formal wear dresses contain multiple designs of frocks, skirts, and lehengas. Shop online for your favorite Ali Xeeshan dress at sale prices now.