So Kamal Lawn Sale 2023 Summer Unstitched Collection's
Today here we are going to share some of the interesting and best Pictures of the recently launched So Kamal Lawn Sale 2023 Summer unstitched collection's. As we know that a huge number of Pakistani trendy women & Girls are waiting for So Kamal's summer lawn prints. Due to, their customer's interest in so kamal dresses, this brand is always present with the newest and unique summer sale collections 2023.
Therefore, today here we have the best of So Kamal Summer Lawn sale Collection 2023 Dresses For Women. All of these dresses were containing new patterns and unique Cotton Fabrics for trendy Pakistani women. Furthermore, the summer-fall collection is only containing cotton & Lawn shirts form of 1PC Unstitched Shirts.
New Arrival So Kamal Lawn Unstitched Summer Collection for Women
A digitally printed 3.1m Cotton shirt with an embroidered border will make your personality more stylish and trendy. So, girls always wear branded dresses to enhance their personality and look.
Hence here we have some examples of beautiful Lawn and Cotton unstitched suits 2023 Designs. In conclusion, the given shirts are specially designed for the summer-fall season. And the digitally printed shirts contain beautiful light and heavy prints suits.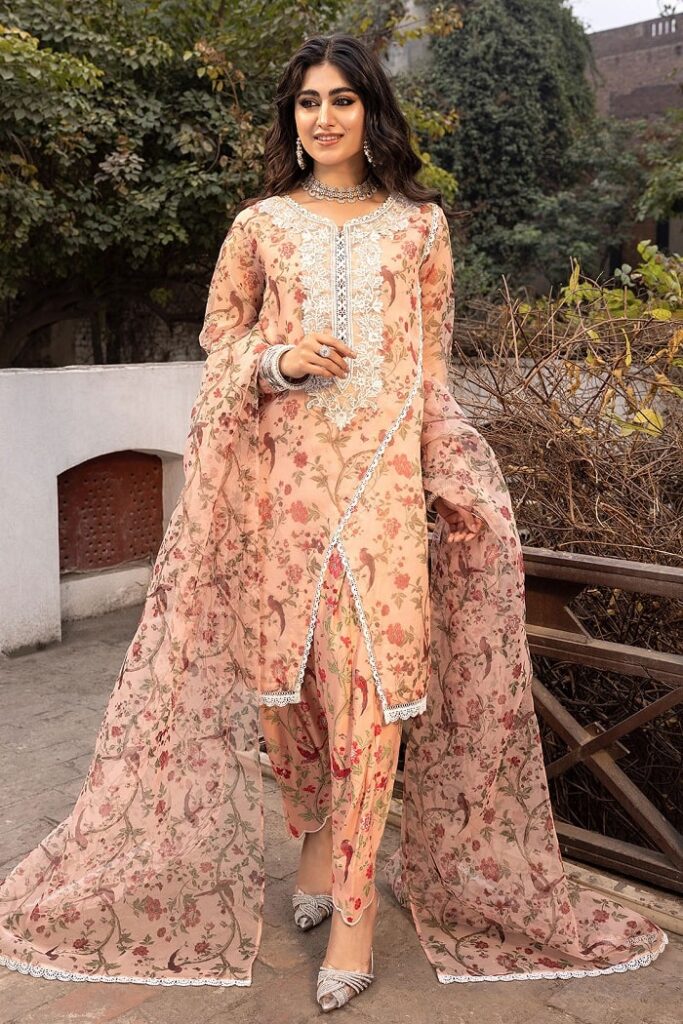 Peach color embroidered kurta 3piece suit Rs:8,925 only.
On Sale price Rs:8,500.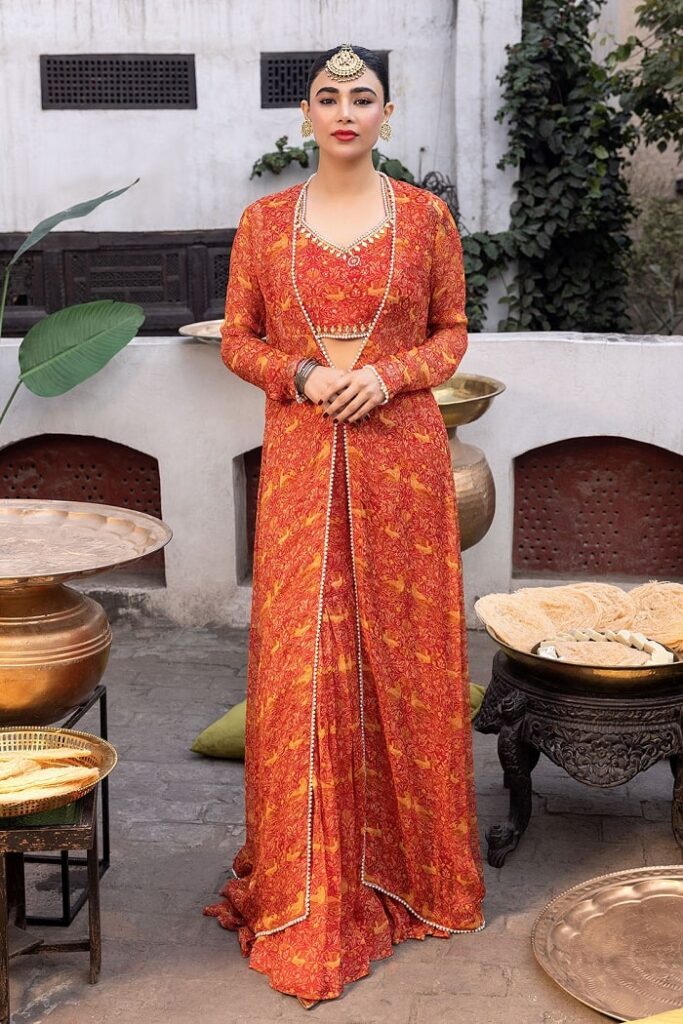 Embroidered chiffon sharara blouse & jacket Rs:12,325.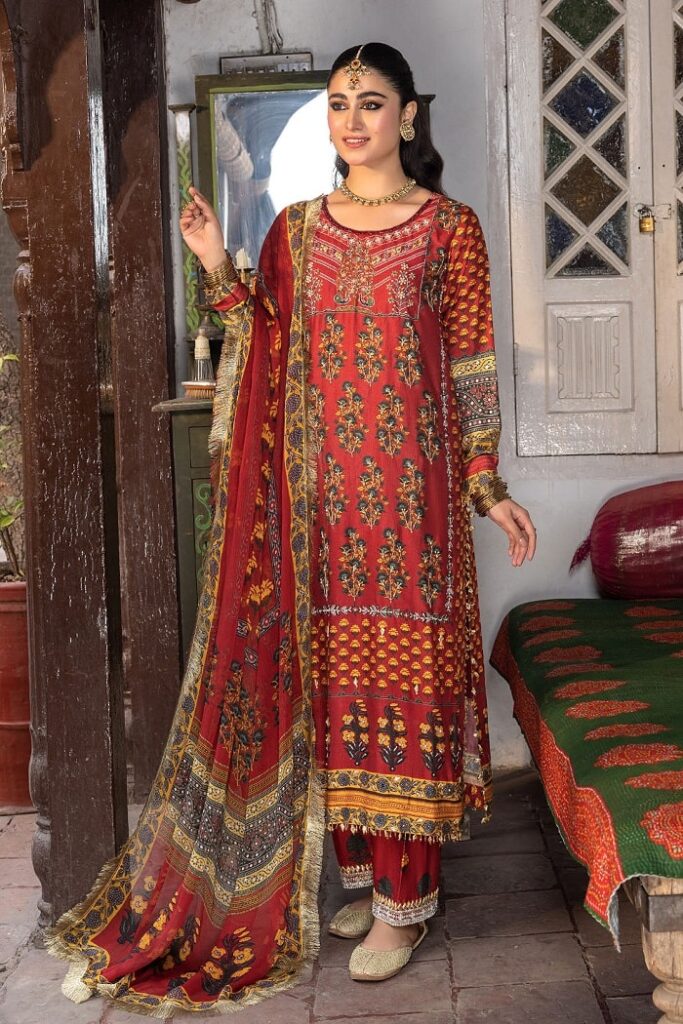 Cotton net embroidered 3-piece suit for women Rs:10,030 only.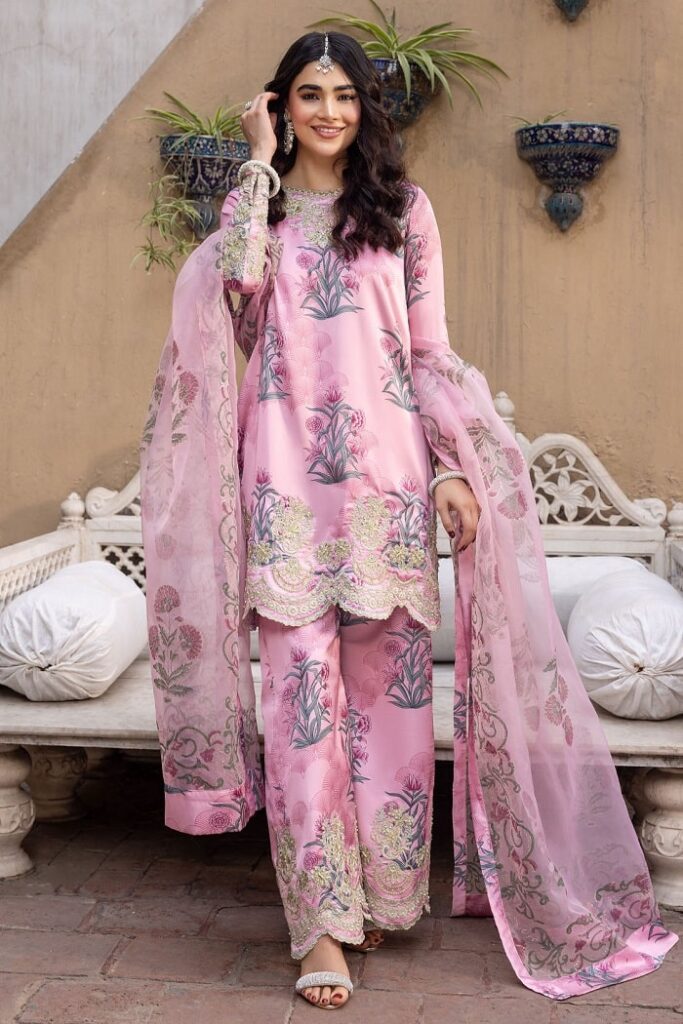 Floral printed silk 3piece unstitched suit Rs:15,500.
Lawn un-stitch digital printed shirt PKR:1199 only.
Stylish red color unique print lawn shirt for summer season available for just PKR:1199 only.
Beige color unstitched lawn shirt dupatta PKR:2199 only.
One piece embroidered shirt PKR:1599 only.
Get your dream summer look with this navy blue color digitally printed 3-piece available for PKR:2,999 only.
Black color lawn printed shirt dupatta PKR:2,399 only.
Beautiful yellow color floral printed shirt, trouser,s and dupatta PKR:2,999 only.
New arrival so kamal summer lawn unstitched 3piece suit available for PKR:2,999 only.
Ready to wear digitally printed lawn shirt for summer'23 available for PKR:1,999 Only.
PKR:1,949 fusion top for women.
Stylish red color digitally printed 2 piece shirt & Trousers for PKR:3399/-
01 Piece Ready to wear blue color shirt PKR:1,999/- Only.
Lovely pink color ready-to-wear digital printed lawn fusion top buys now for PKR:1,949.
So Kamal Summer Lawn Sale Collection 2023 Upto 50% Off
The prices of these So Kamal Spring Summer Collection 2023 are set according to their pattern. And embroidery work that is done on these shirts. So, let's go for a new world of so kamal that contains new digitally printed lawn tops at an unbelievable price range in Pakistan.
Price Range
PKR 1,949 To PKR 1,999 Only.
Digital floral printed stitch one-piece shirt PKR:1,949.
Trendy Blue color one-piece stitch lawn top for ladies wear PKR:1,949.
Lawn 01 piece fusion top PKR:1,949 Only.
Spring summer'22 pret collection stitch shirt for women PKR:1,999 Only.
Printed Lawn one piece ready to wear suit PKR:1,999.
Stylish printed linen shirt and dupatta for PKR:5198 PKR:2599 Only.
2 piece linen suit PKR:5198 PKR:2599 Sale 50% Off.
So kamal season end sale 50% off 2-piece Linen Suit PKR:5198 PKR:2599.
PKR:5198 PKR:2599 Only.
Unstitched Two Piece Linen Suit PKR:5198 PKR:2599 Sale.