Sapphire Ready To Wear Summer Lawn Collection 2022
Are you bored with your old clothes? So today we are sharing new chic Sapphire Ready To Wear lawn 3 pieces, 2 pieces, and one piece stitched kurtas. Let's get trendy embroidery work summer outfits for a perfect cool look at an affordable price.
In addition, all this gorgeous range of trousers, dupattas, and kurtas can give your trendy eastern look in a new way. For more new and beautiful summer daily wear, and formal wear lawn collections explore this page and get the perfect look for every occasion.
Sapphire Summer Ready To Wear For Women
Today we are going to share Sapphire Ready To Wear Lawn Shirts. Are you ready to see the beautiful lawn prints by the leading fashion brand sapphire? After the successful launching of Sapphire Summer Un-stitch Collection 2022, now it is recently launching a lawn ready to wear collection for women. Are you ready?
The Sapphire Ready To Wear Lawn Shirts, Dupatta, and Trousers collection is now available inside the Pakistani marketplaces for you. This collection is containing the best spring-summer lawn two-piece shirts & trousers for women. Furthermore, all of the designs are special designs for the starting days of the summer season of 2022.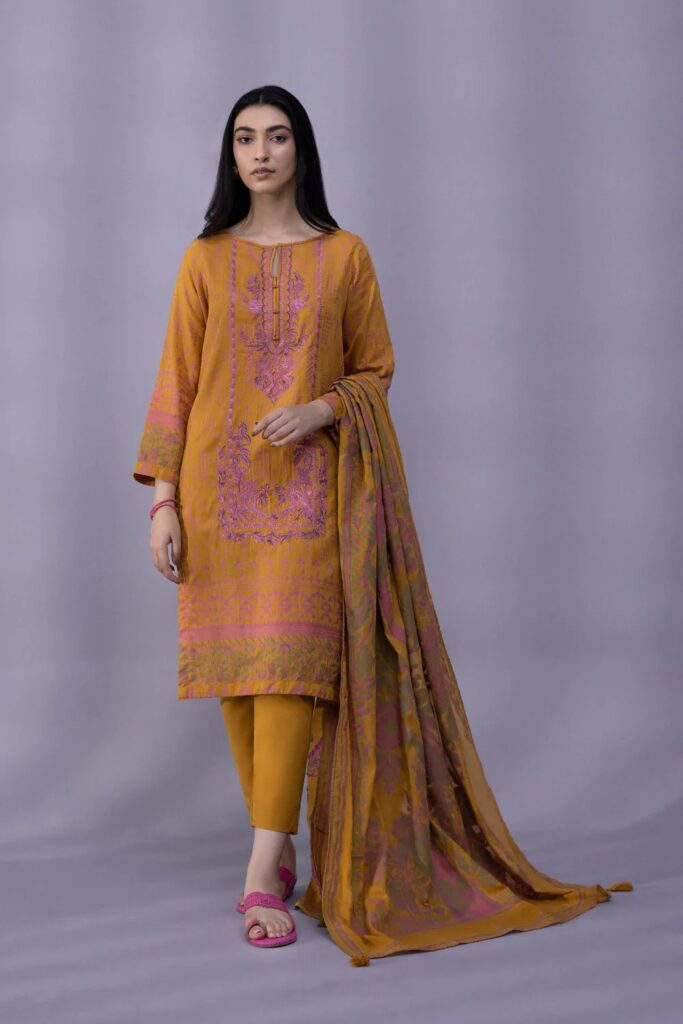 Add new look with this mustard color three piece embroidered jacuard suit PKR:9,990 only.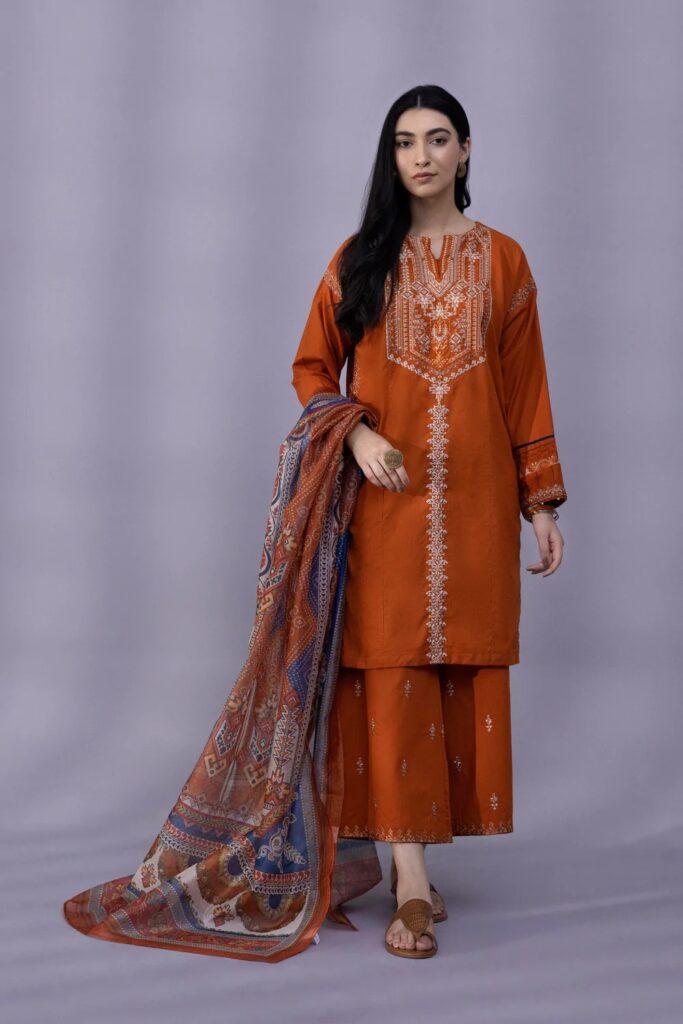 3-piece A-line shirt with trouser & dupatta available for PKR:9,990.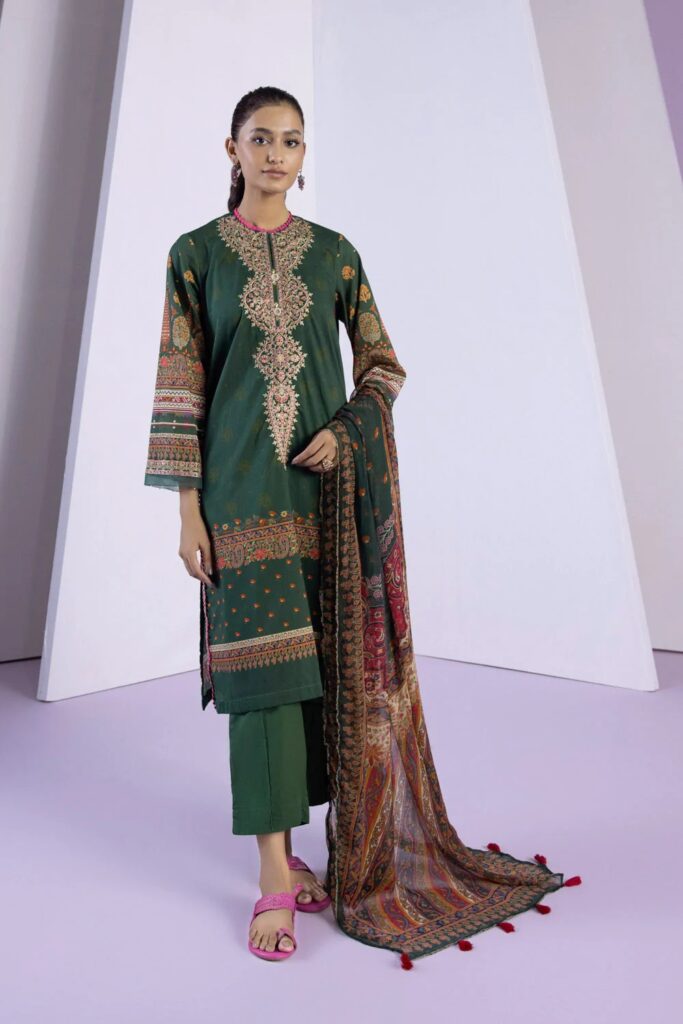 Let's upgrade your summer wardrobe with this green lawn A-line shirt, trouser and dupatta avaialble for PKR:8,990 only.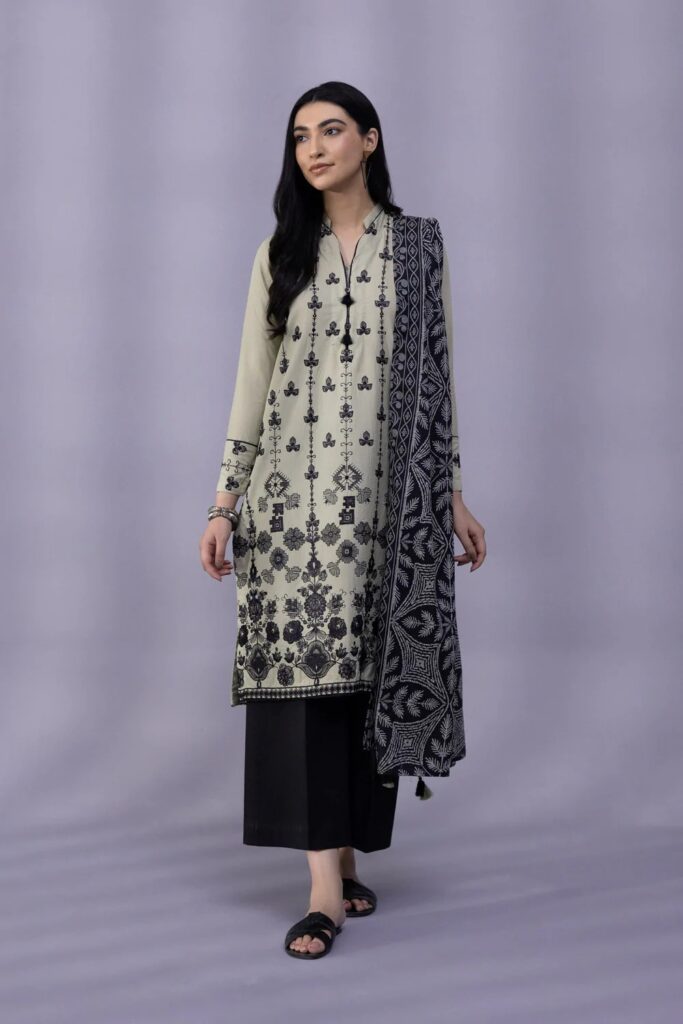 This summer elevate your style with this green embroidered cotton 2piece suit PKR:7,490 only.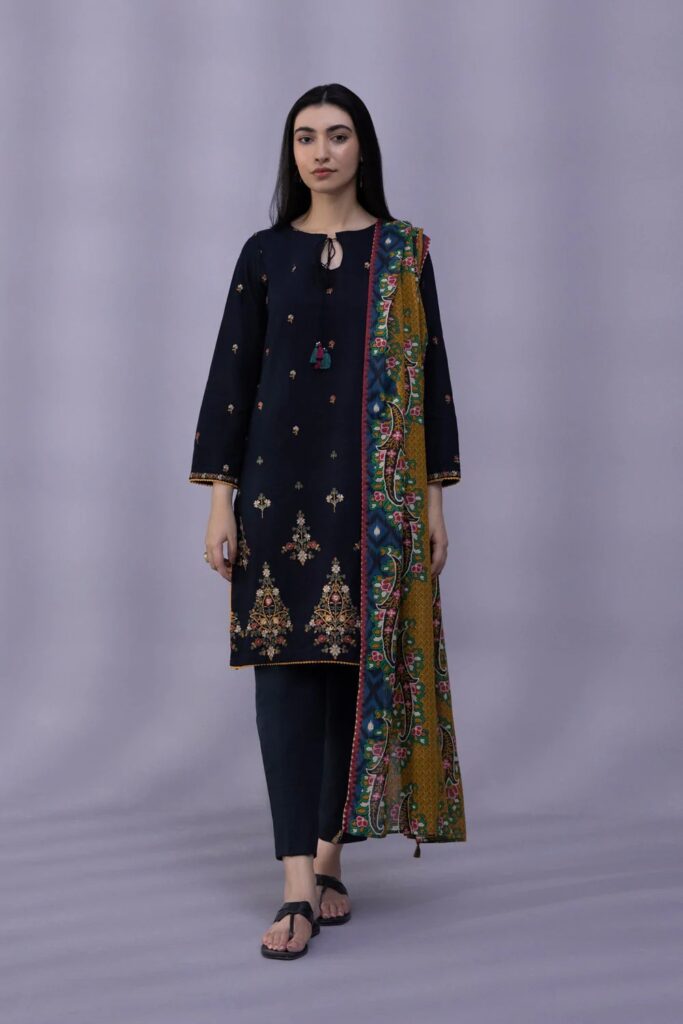 Buy classic embroidered a-line shirt with dupatta PKR:6,490 only.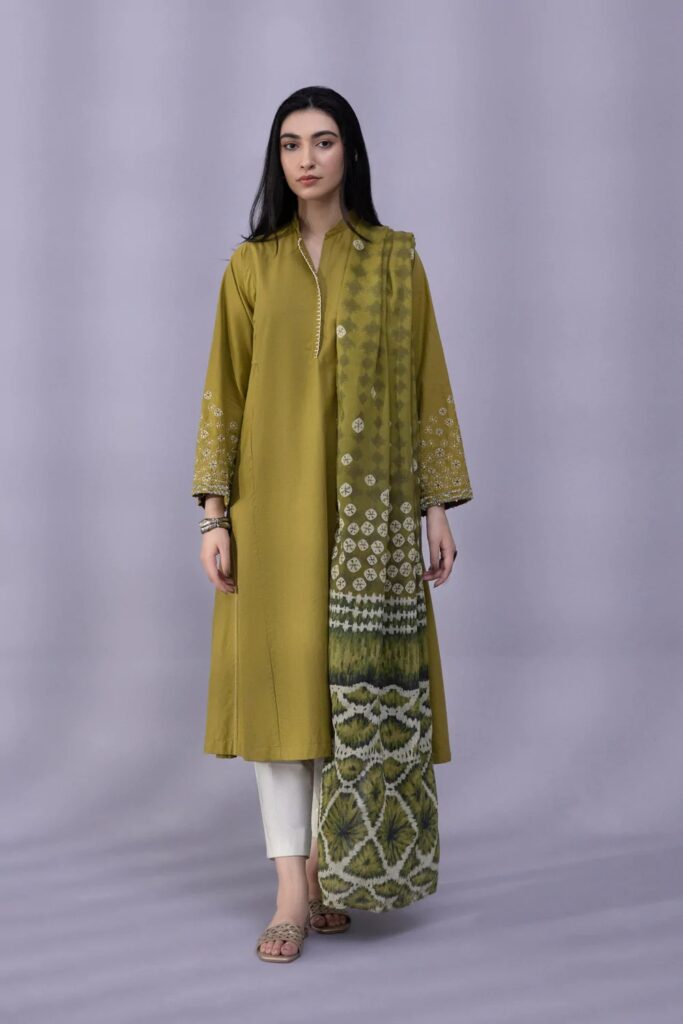 For unique eye-catching look add this olive color A-line shirt with dupatta PKR:6,490 only.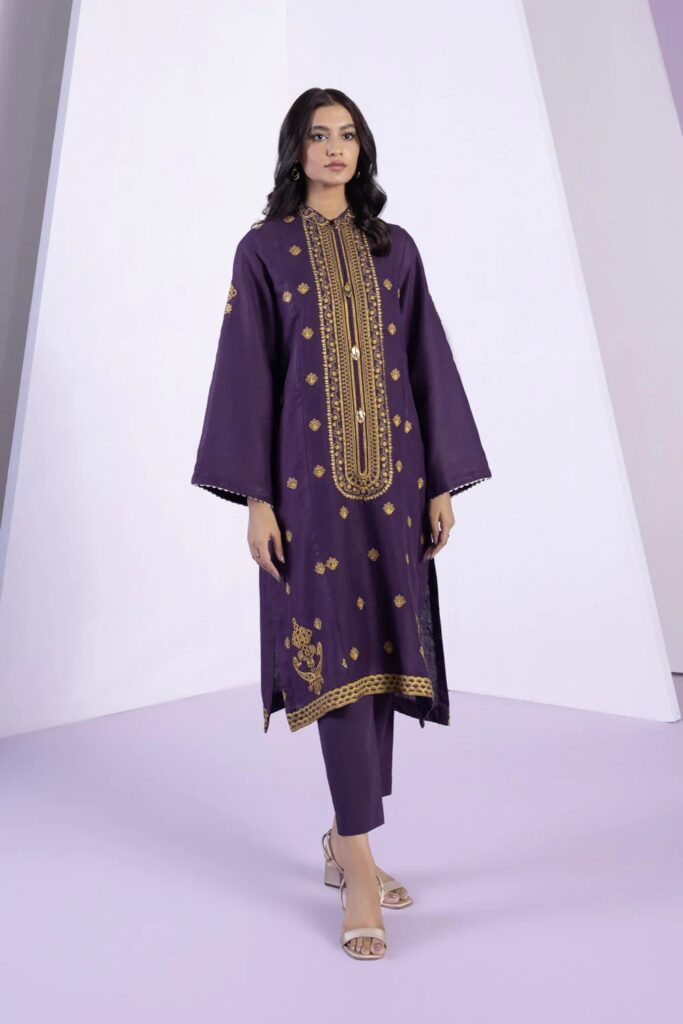 Pret purple 2piece cambric suit PKR:9,990.
Look more beautiful with this brown color embroidered kurta PKR:4,490 only.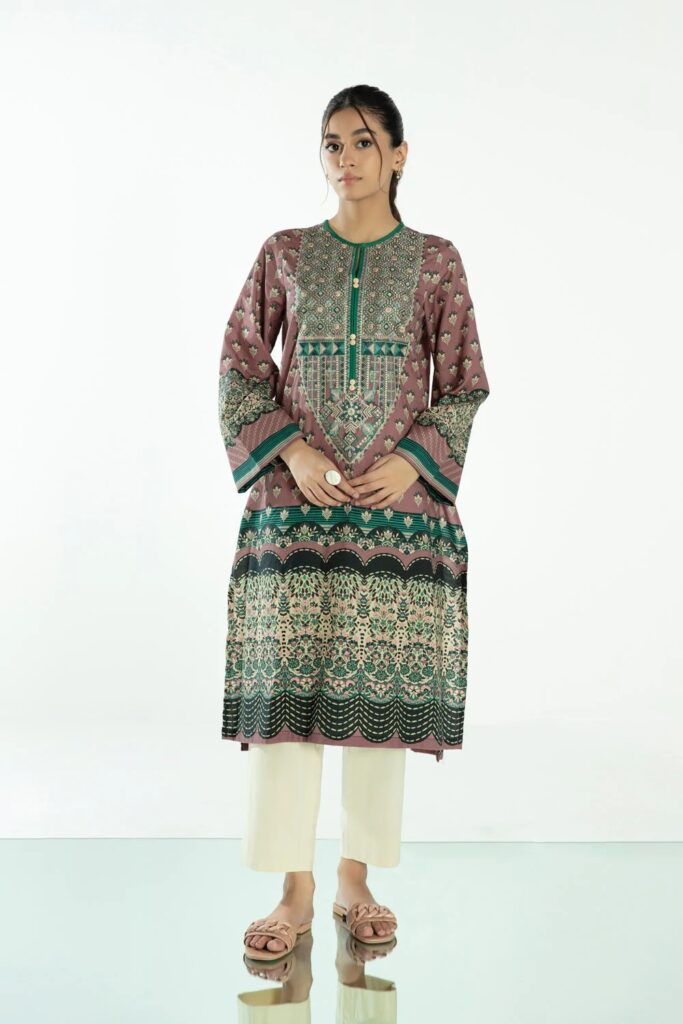 Multi color pret one piece cotton shirt PKR:3,990.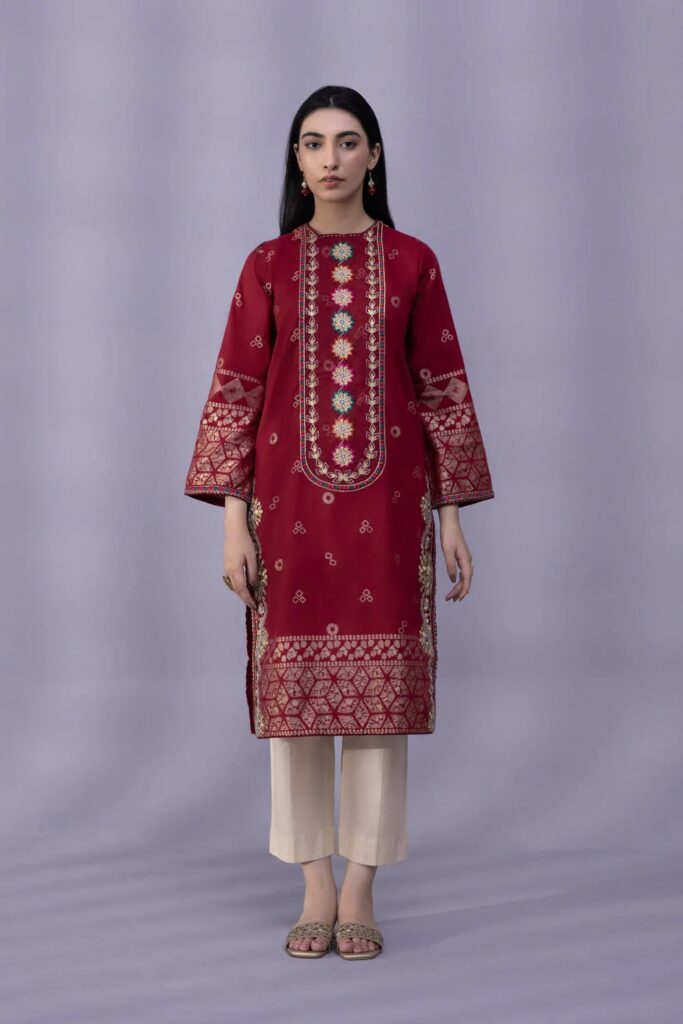 Embroidered maroon stitched kurta for women PKR:5,490.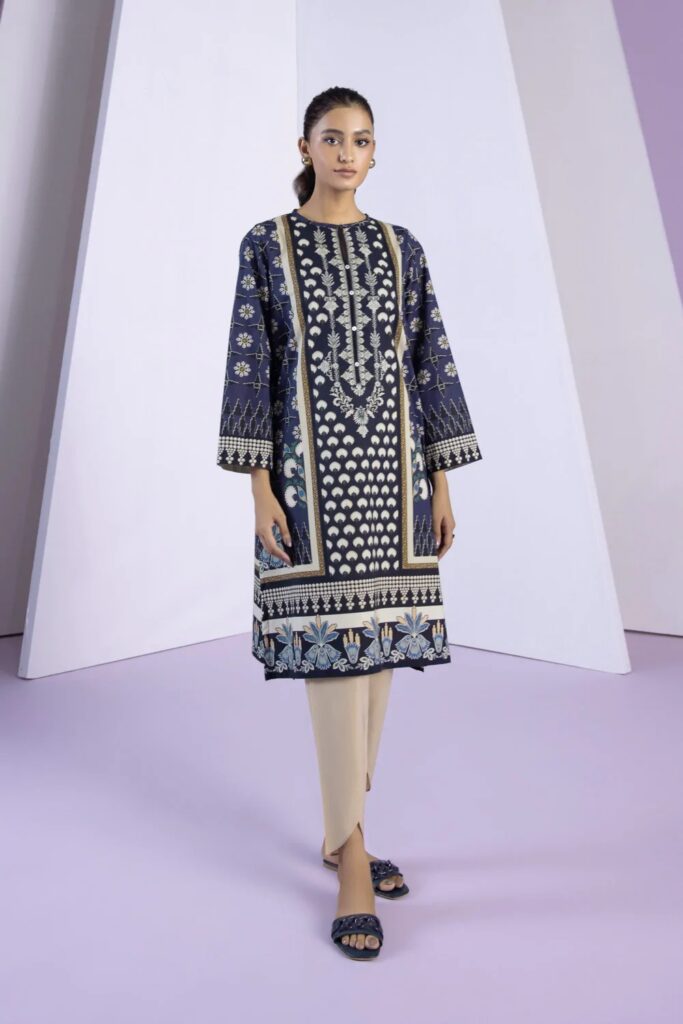 Printed blue one piece cambric ready to wear shirt PKR:2,990.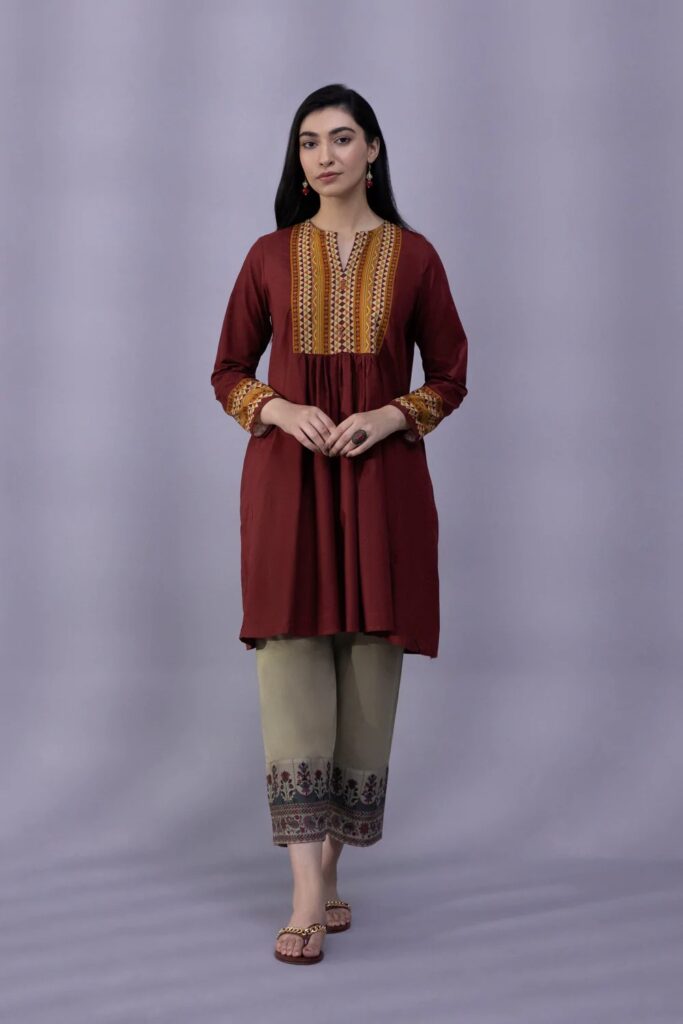 Look more stylish with this one piece solid cotton kurti PKR:3,290 only.
New Arrival Ready To Wear Summer Collection 2022 With Price
Sapphire is now providing new chic ready to wear trendy styles of kurtas and embroidered outfits for a classic summer look. This amazing crafted range can really provide you new desired eastern look with a wide range of trousers, dupattas, and shirts. Furthermore, find the best daily wear, formal wear ready to wear outfits at affordable prices at a sapphire shop. Now every woman can cover all occasions of life with sapphire clothing.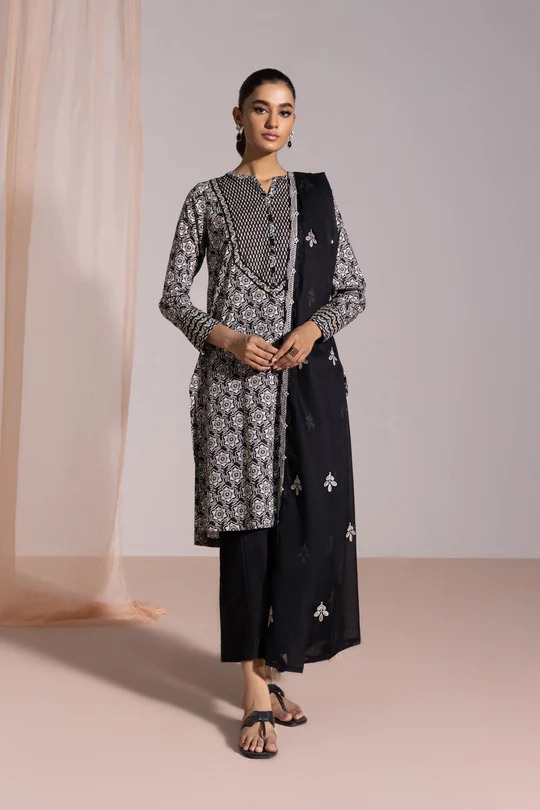 2piece embroidered lawn black suit for an Elegant summer look available for PKR:5,990 only.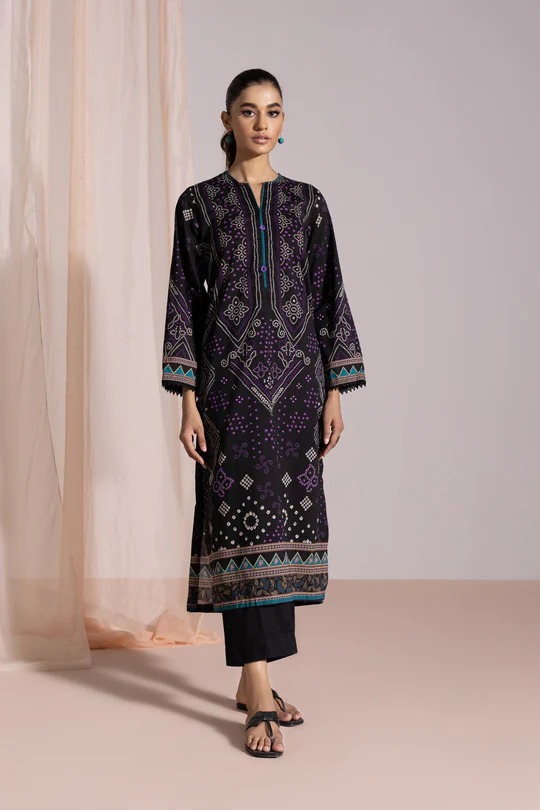 Let's elevate your daily summer look by wearing this black straight-cut lawn shirt PKR:3,290 only.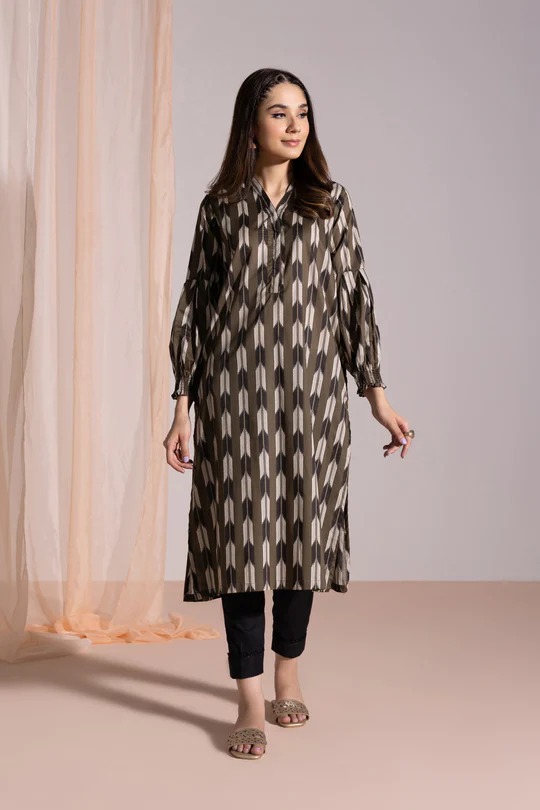 Let's get a unique summer look with this green printed lawn shirt available for PKR:3,290 only.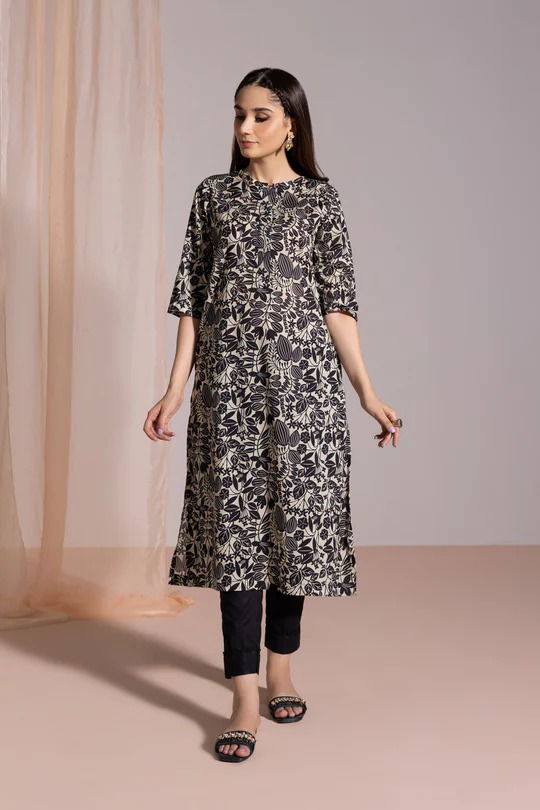 The vibe in monochrome printed ready-to-wear lawn shirt PKR:2,990.
A line embroidered pret cream kurta PKR:7,990 only.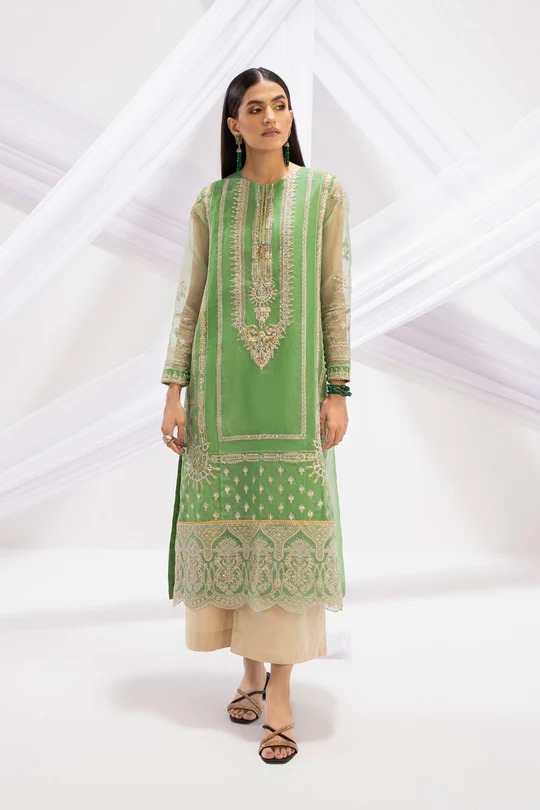 Ready to wear embroidered refreshing green color shirt available for PKR:9,990 only.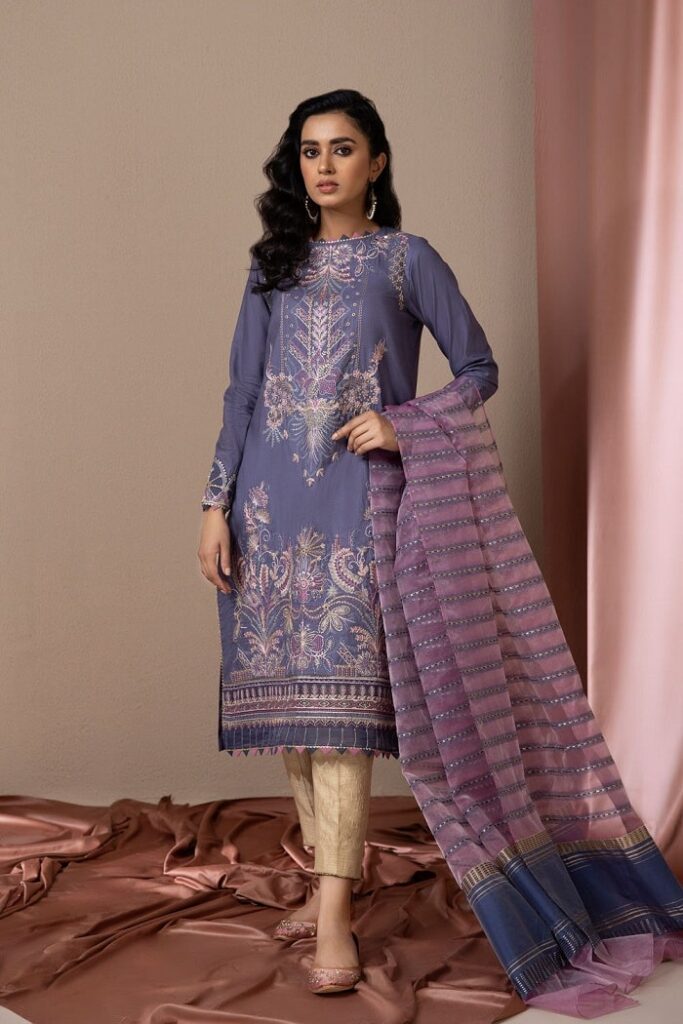 Let's get an elegent look with this dark grey color cotton stain kurta, contrasting pink paneled jacquard dupatta available 2P for Rupees:9,990 only.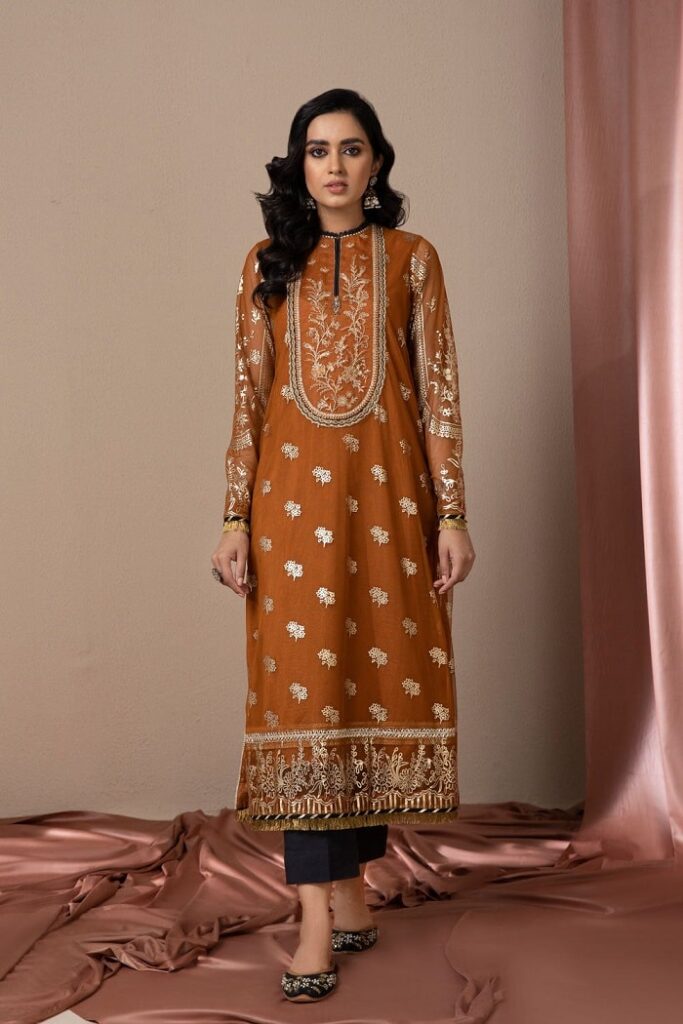 Furthermore, A-Line Embroidered Net Shirt in Brown Color Available for Rupees:9,990 Only.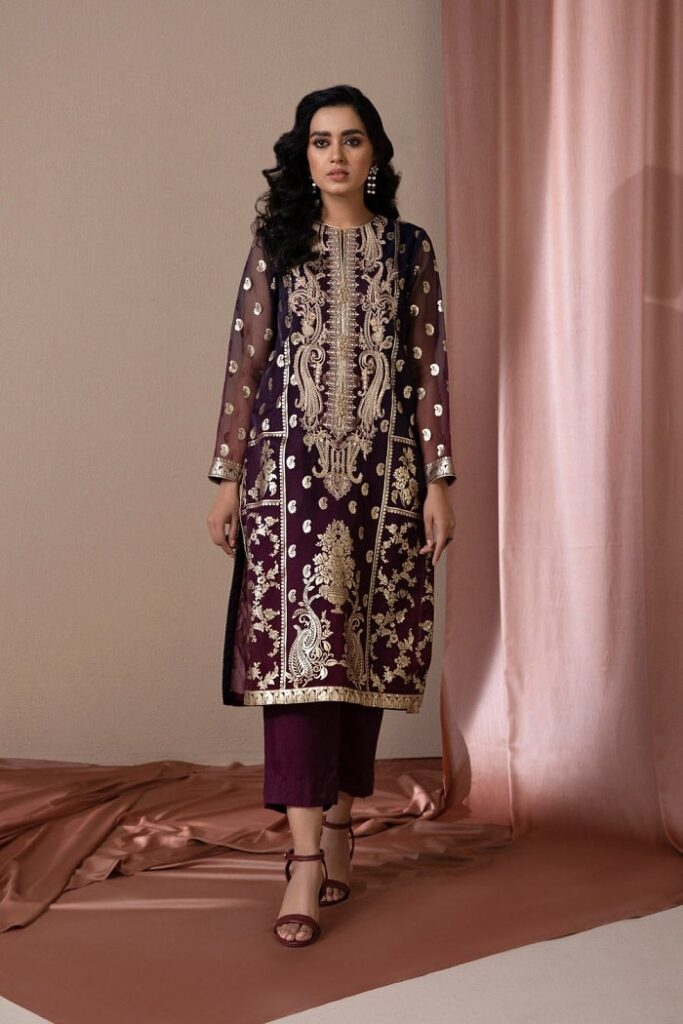 Foil print embroidered purple color A-Line shirt with straight pant Rupees:11,990/- only.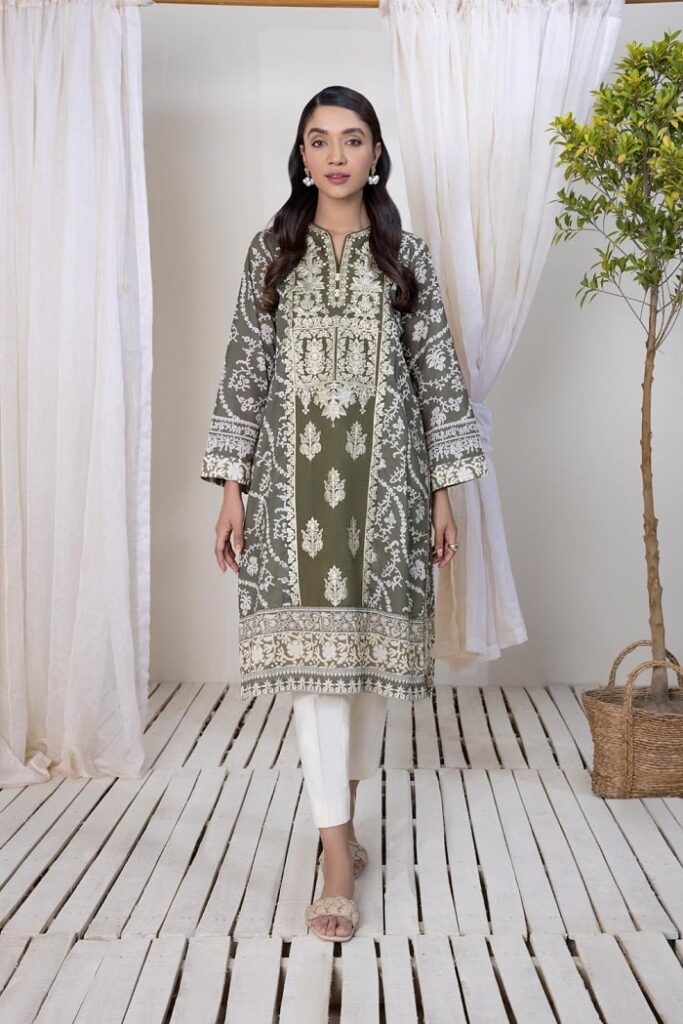 let's step into the new season with this beautiful green lawn kurta embellished with white embroidery Rupees:4,490 only.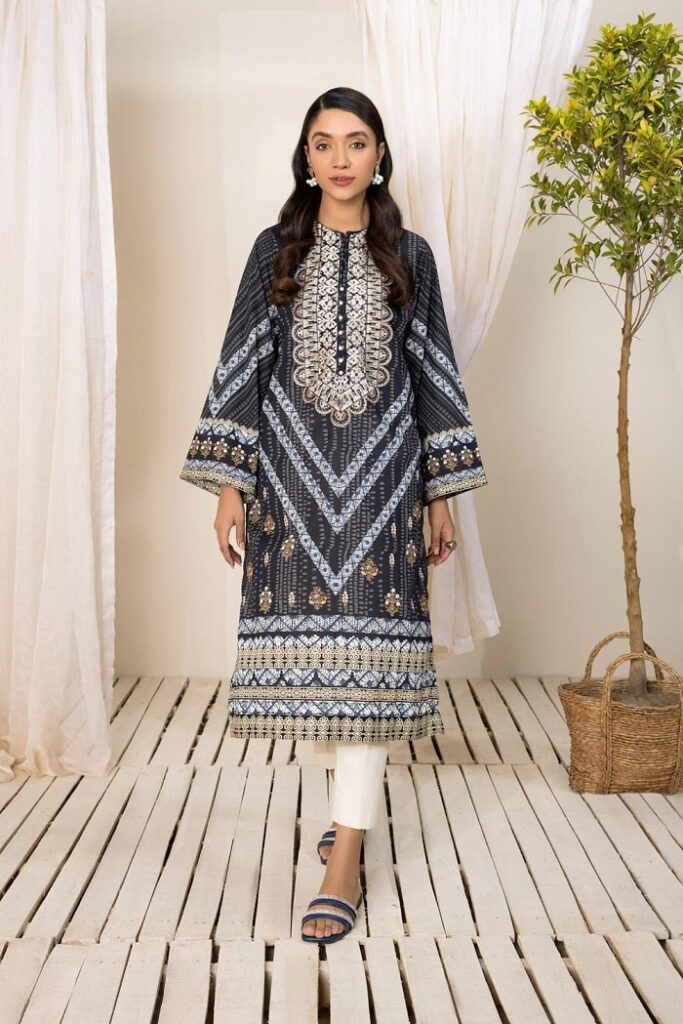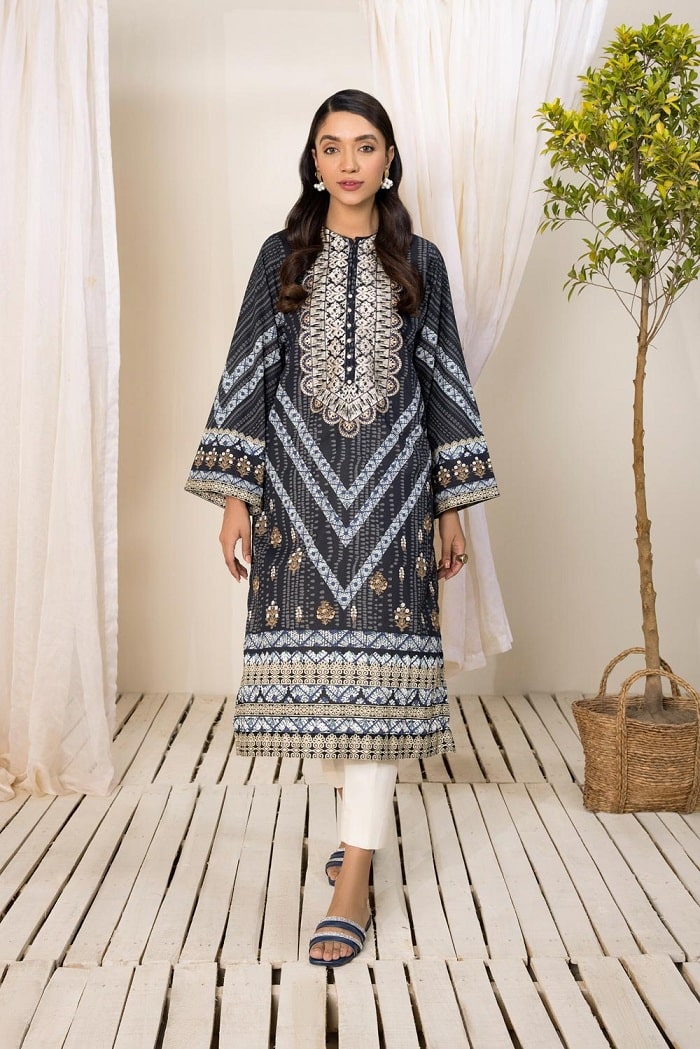 Get a glamour summer look with this ready to wear embroidered a-line kurta Rupees:3,990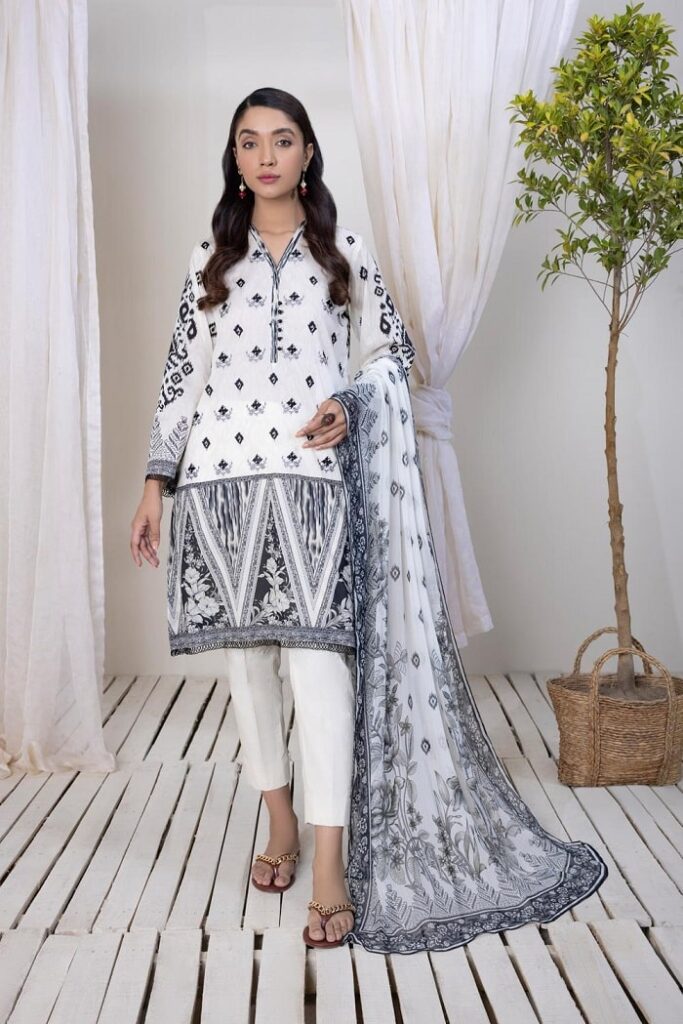 Stunning look with off white color lawn kurta available for Rupees:3,990 only.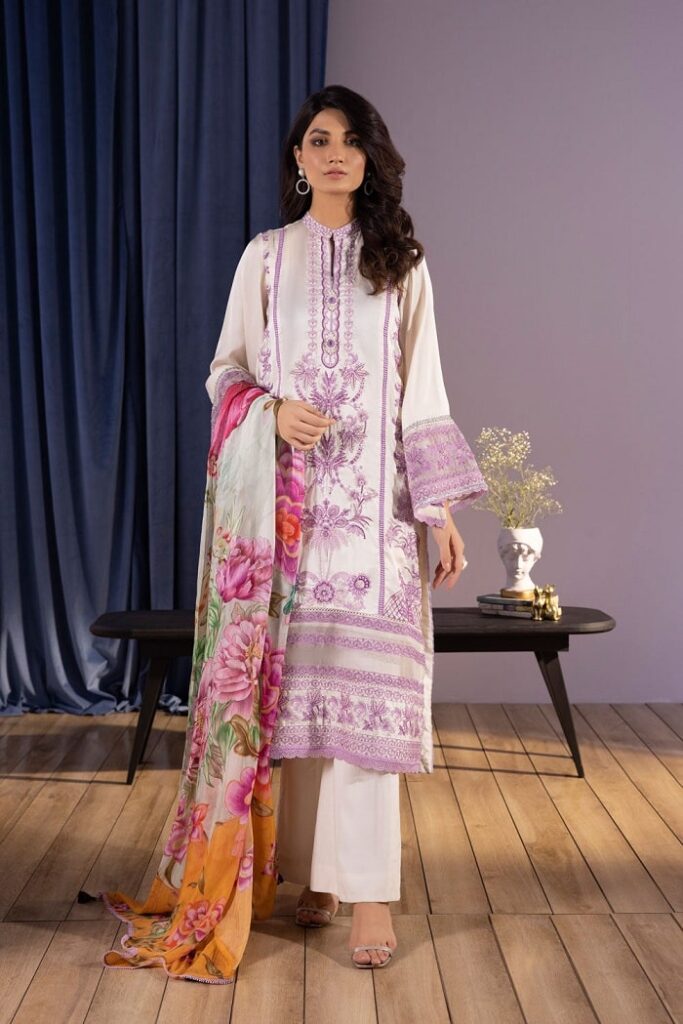 2Piece Embroidered cotton stain suit Rupees:11,990 only.
Sapphire Lawn Shirts For Women 2022
Sapphire is one of the well-known fashion brands in Pakistan. This brand is working for him and for their country. After thousands of successful lawn & Winter Collections launching this made itself one of the wells known brands. Sapphire gets into the leading fashion brand list just in the last time period of its establishment.
Furthermore, this brand has been best in giving out women base clothing. And this brand only highlights the wide range of ladies' category collections in 2022. Furthermore, sapphires always impress their customers through their fabulous lawn prints. Their stylish taste in new designs and prints forces their customers to wait around for their new collection to launch every single time.
Stylish green color ready to wear lawn kurta for ladies wear available for Rupees:3,490 only.
Vivid Blue Lawn ready to wear kurta with a-line and round neck Rupees:3,990 only.
Enhance your summer look with a classy style ready-to-wear blue kurta with matching tissue dupatta PKR:11,990 only.
Pret blue lawn cotton shirt PKR:4,990.
Embroidered Cotton Shirt PKR:3,790.
Get the graceful off-white color cotton frock PKR:4,490 only.
Furthermore, get a unique look with this ready to wear mustard color embroidered lawn kurta available for PKR:4,990
Hence, get a beautiful A-Line lawn shirt PKR:3,790 only.
Let's get the perfect summer look with this A-Line linen kurta for Rupees:5990 Only.
Enhance your summer wardrobe with this sage blue lawn Kurti with round neck available for Rupees:3490 Only.
Get a graceful summer look with this off-white linen A-Line Kurta Rupees:5490 Only.
Stylish peach color linen ready-to-wear kurta with embroidered neck available for Rupees:5490 Only.
Charming off-white linen kurta for perfect summer wardrobe buy now for Rupees:5990 Only.
Stylish pure linen black color ready-to-wear kurta with embroidered neckline Online Buy Rupees:5990 Only.
New Arrival Sapphire Dupatta Collection 2022 With Prices
This Sapphire dupatta collection 2022 has been completely put into the design creation. Here you will be finding the best dressing containing new shaded trendy dupatta versions for women. This collection is presented with jacquard, chiffon, cotton, and embroidered zari dupattas that is mostly available in the ready-to-wear form. You will find every single dupatta different from the others.
Olive Green Linen A-Line Kurta with traditional embroidery work and round neck Rupees:5990.
Ready to wear summer tea pink linen kurta Rupees:5490.
Embroidered A-Line light green color shirt with panels Rupees:5990 Only.
Black Printed Lawn One Piece Shirt Rupees:3490 Only.
New Dark blue lawn kurta in a vivid print and round neck Rupees:3490 Only.
Coral Pink Printed lawn shirt with round neck PKR:3290 Only.
Ready to wear lawn off white straight kurta for women by sapphire brand'22 Collection buy Online PKR:4490.
Sage green fusion shirt with embroidery front PKR:2790.
Furthermore, another Light Pink 3 piece lawn suit PKR:9990 Only by sapphire ready to wear collection'22.
Embroidered Lawn Fusion Top in Light Blue Color PKR:3490/- Only.
This blue embroidered net shirt is available for PKR:6490/-, furthermore having embroidery work and a round neck.
Get the perfect look in summer'22 with this blue A-line blended kurta with richly embroidery work PKR:3490/-
Multicolor lawn straight fit kurti with full sleeves and round neck PKR:3790/- Only.
This summer gets to stand out look with this lawn kurta with A-line cut and round neck digitally printed shirt PKR:3790/- Only.
One Piece Embroidered Lawn Kurti PKR:3790/-
Trendy multicolor crinkle chiffon dupatta PKR:1990.
Stylish Zari Cotton Dupatta PKR:1990 Only.
Printed Zari Dupatta by Sapphire brand Shop Online PKR:1790.
Get extra beauty with this bold pink color jacquard dupatta PKR:2490 Only.
Multicolor embroidered jacquard dupatta PKR:2490
Author Conclusion
In conclusion, the color combinations being shaded the collection dresses romantic soft, and light in shades. As we can see that white and black color is prominently used in almost all the collection pieces. In addition, all of these Sapphire Ready To Wear Lawn Suits are specially design for women. Therefore, today select your favorite suit and enjoy the summer season very well.