Rang Rasiya Sale 2022 Upto 50% Off On All Winter Stock
Rang Rasiya Sale 2022 is now available in-store and online website, providing upto 50% off prices on all winter stock. If you are searching for further markdowns of upto 50% off on all summer/winter stock by rang rasiya brand? Then you are at the right place to save 50 now on your all favorite dresses.
Rang Rasiya is a leading fashion brand in the Pakistani fashion industry. Furthermore, working in the whole of Pakistan, and having many outlets in all big cities of Pakistan. Plus, every year many new collections are launched by rang rasiya brand for their customers. In addition, Rang Rasiya lovers always look prominent among many women. Because their clothes make them stand out from the crowd. Now rang rasiya brand is launching their winter sale collection upto 50% off prices.
Rang Rasiya Winter Clearance Collection 2022
Let's add some beautiful and trendy dresses to your wardrobe from Rang Rasiya Sale collection 2022. This is a limited-time period offer and contains a wide range of high-quality designs for the winter wardrobe. We hope that all these dresses are the best for your daily formal as well as casual wear needs in Pakistan.
And you will definitely get the perfect stand-out look at affordable prices. Therefore, explore this un-stitch and ready-to-wear collection and celebrate the remaining winter days with rang rasiya collection 2022-2023.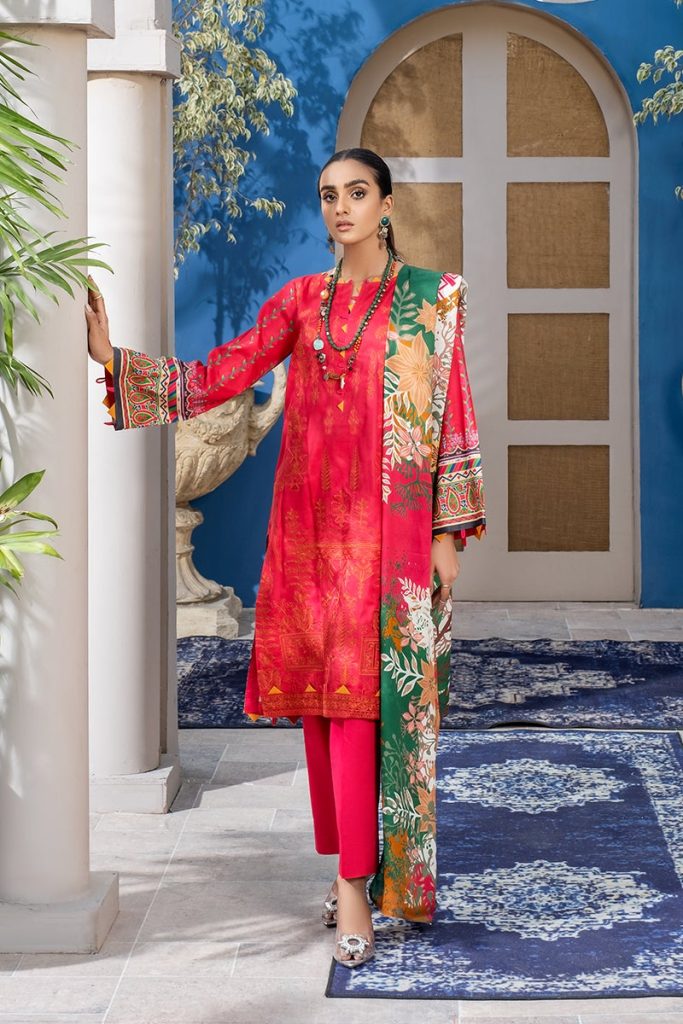 Rang Rasiya Digitally printed embroidered shirt with twill wool shawl and trouser available for PKR:4495 PKR:3147 Only.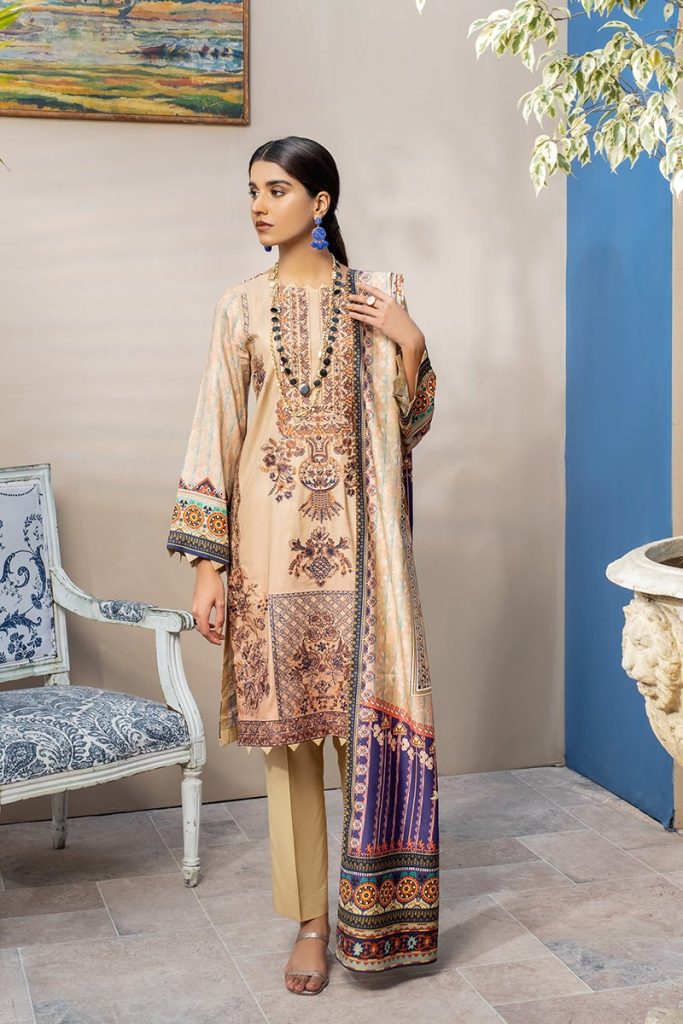 Stylish digital printed 3 piece suit for ladies by Rang Rasiya Sale 2022 available PKR:4495 PKR:3371 Only.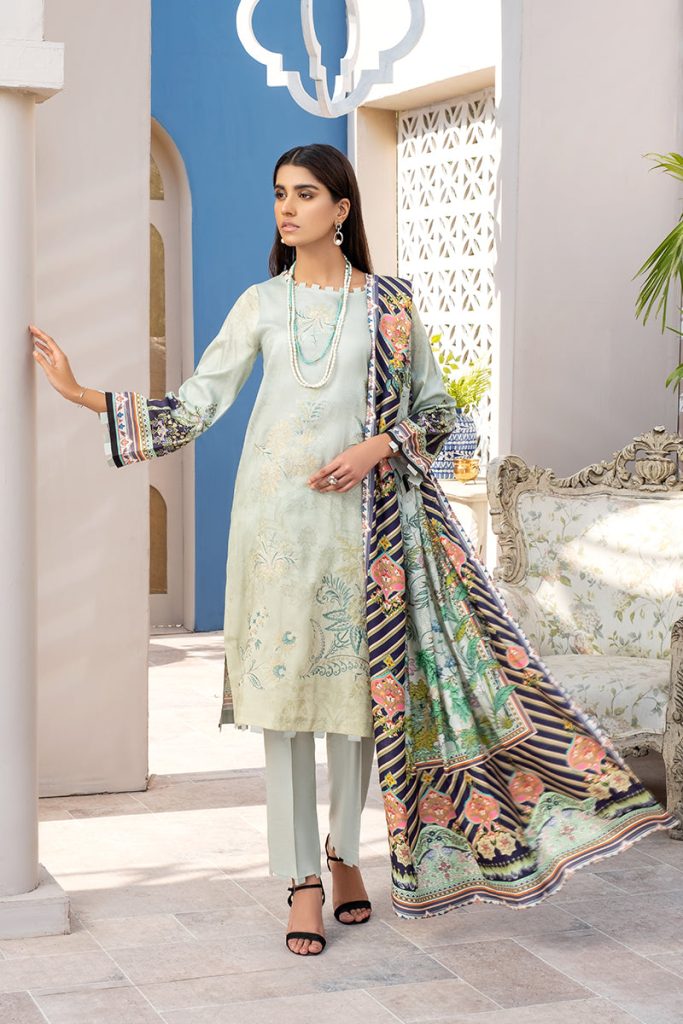 New arrival three-piece un-stitch suit for women by rang rasiya brand for PKR:4495 PKR:3596 Only.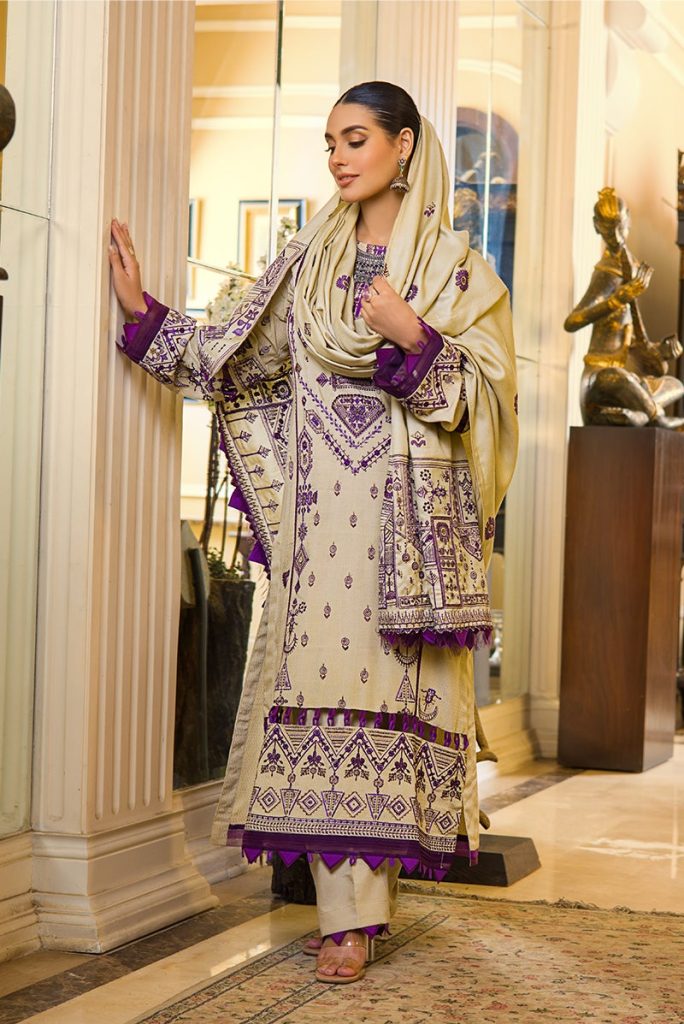 Embroidered shirt with an embroidered shawl and linen trouser buy now for PKR:7495 PKR:5247 Only.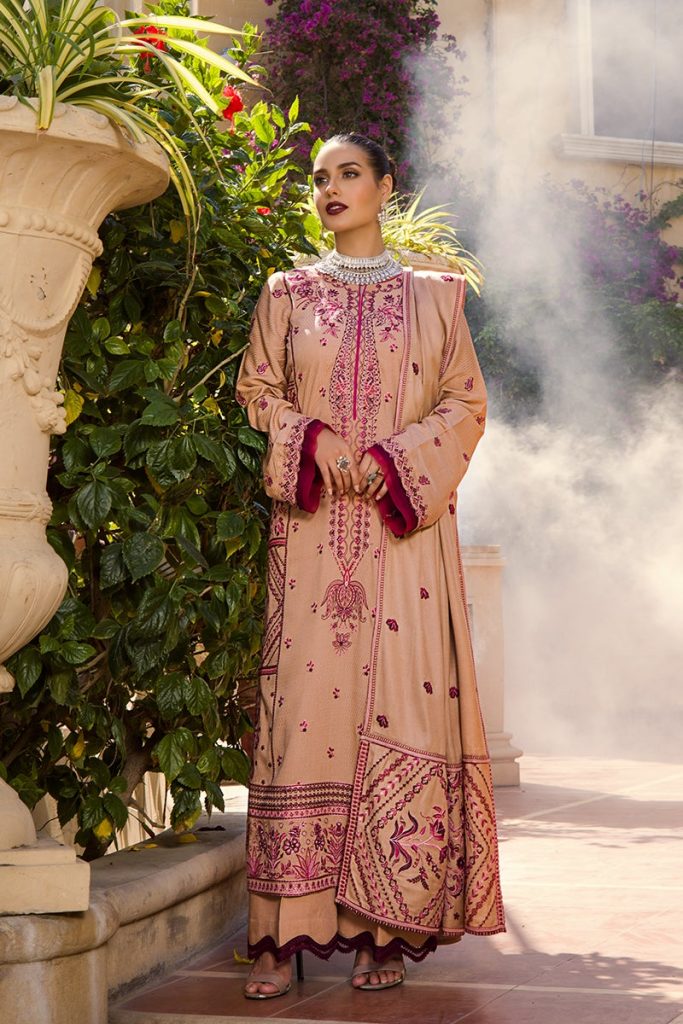 Three Piece Suit for rupees PKR:6995 PKR:4897 Only.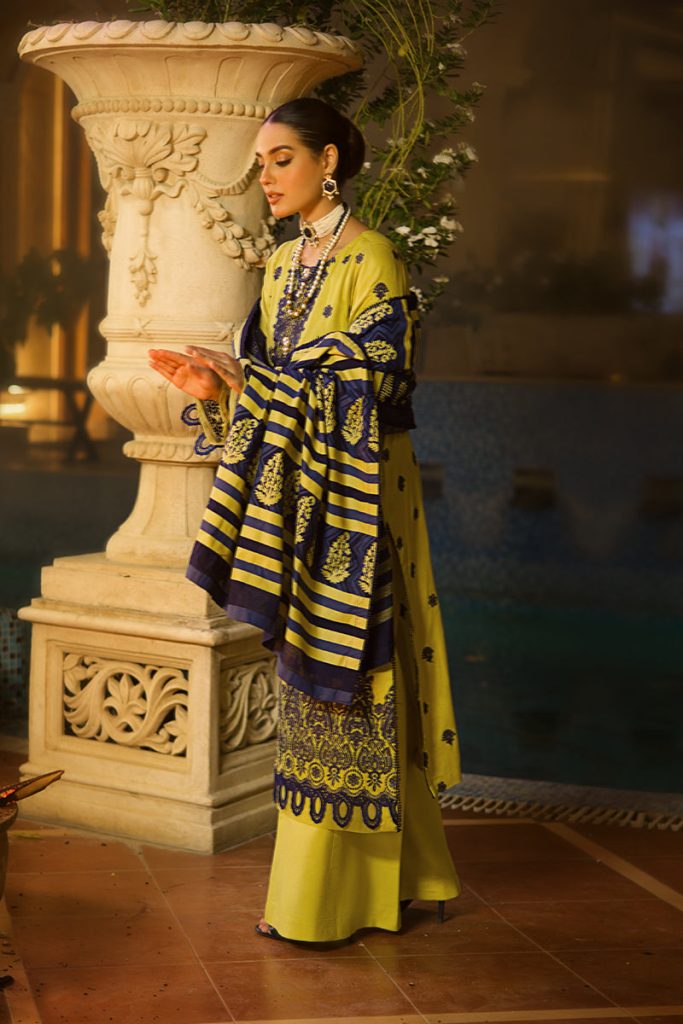 Stylish three-piece embroidered winter yellow suit by Rang Rasiya Brand for PKR:6495 PKR:5196 Only.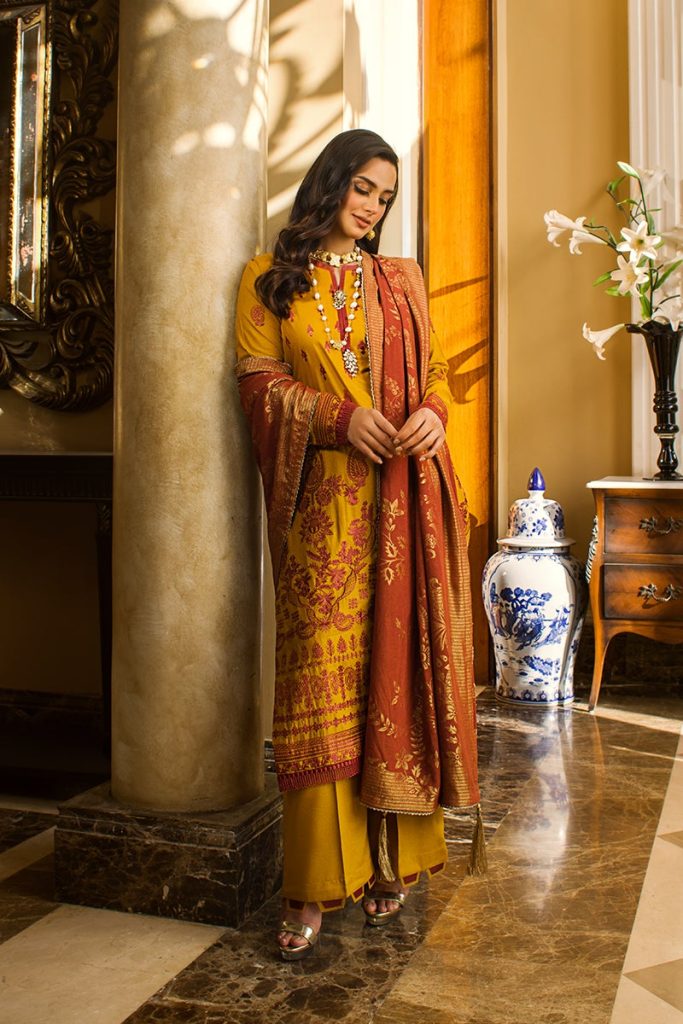 Karandi embroidered a three-piece suit with a jacquard golden lurix shawl available for PKR:6995 PKR:5596 Only.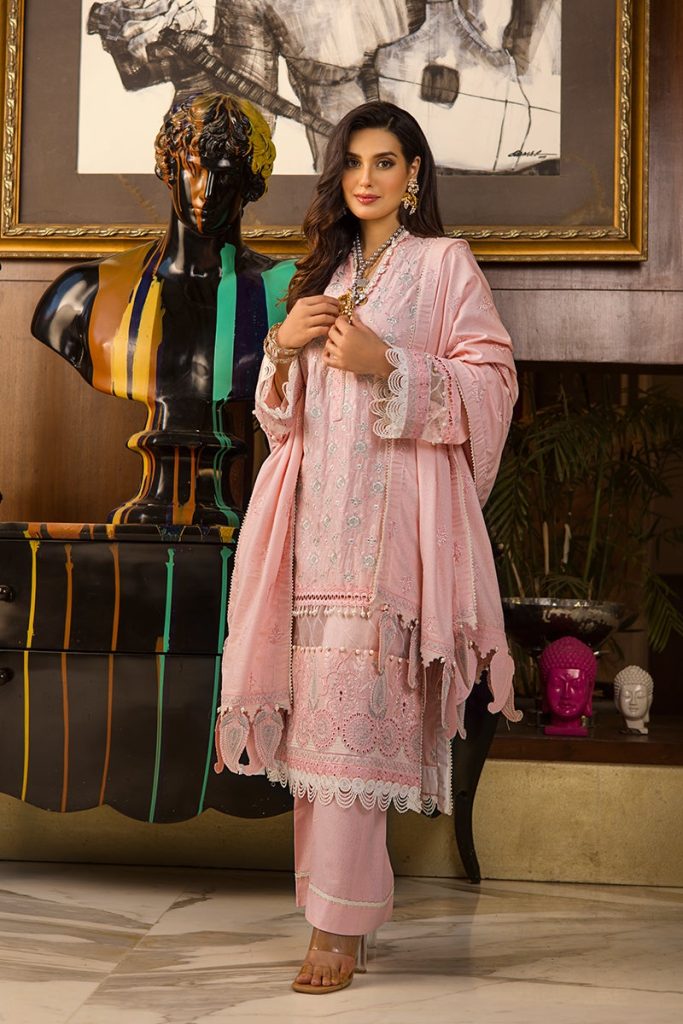 Luxury karandi 3 piece suit for women PKR:7495 PKR:5621 Only.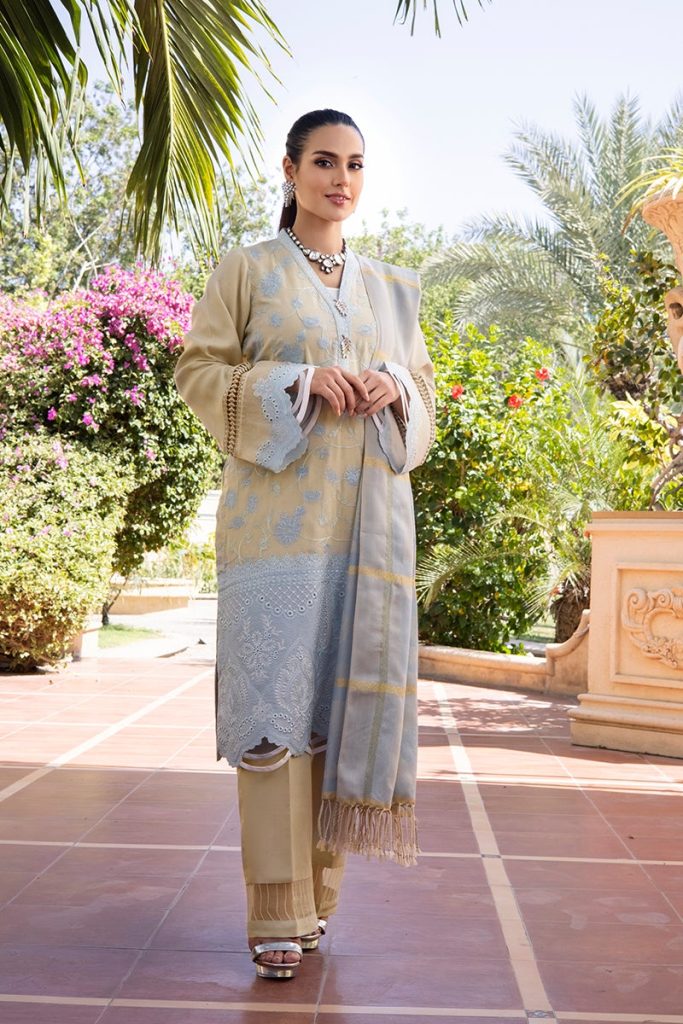 PKR:7495 PKR:5621 Only.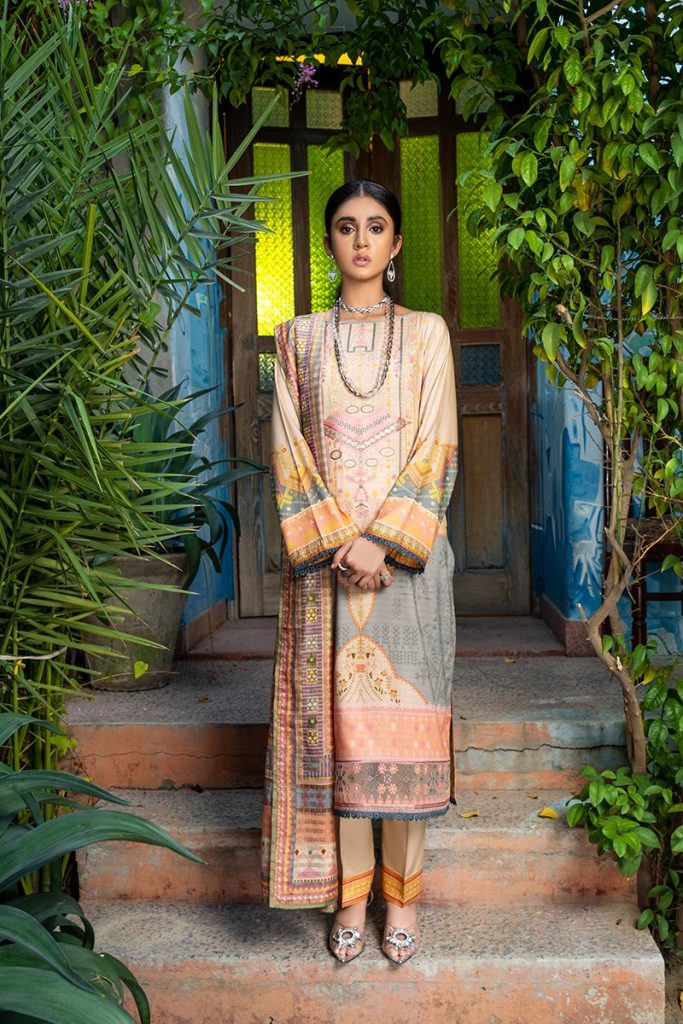 New designs of digitally printed 3 piece suits for women PKR:7695 PKR:3521 Only.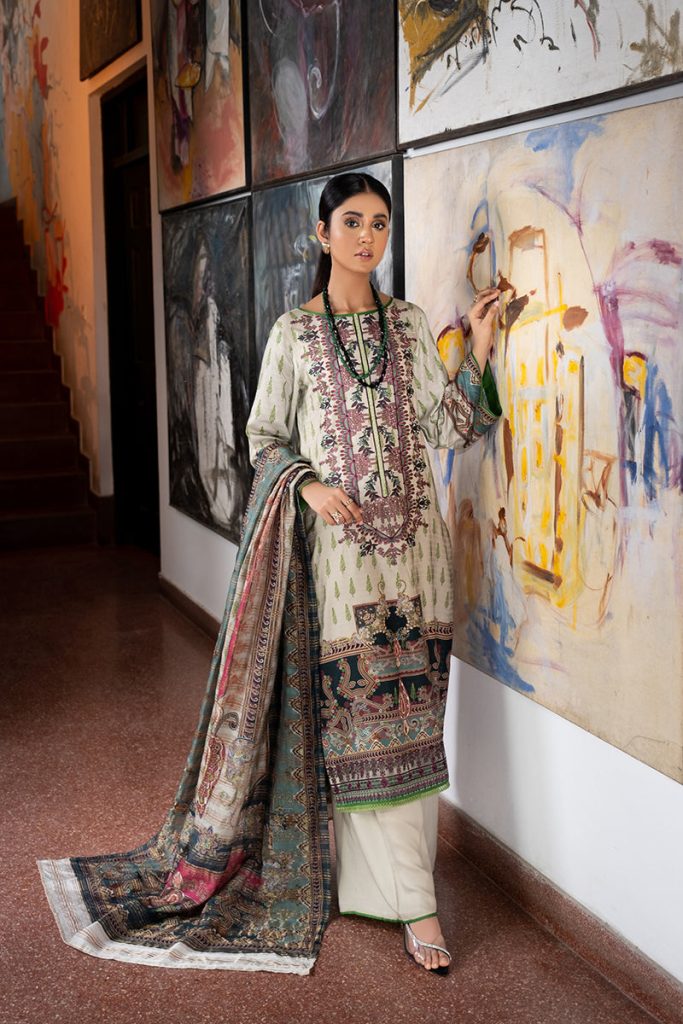 Multi-color printed winter suit sale by rang rasiya brand for PKR:4295 PKR:3221 Only.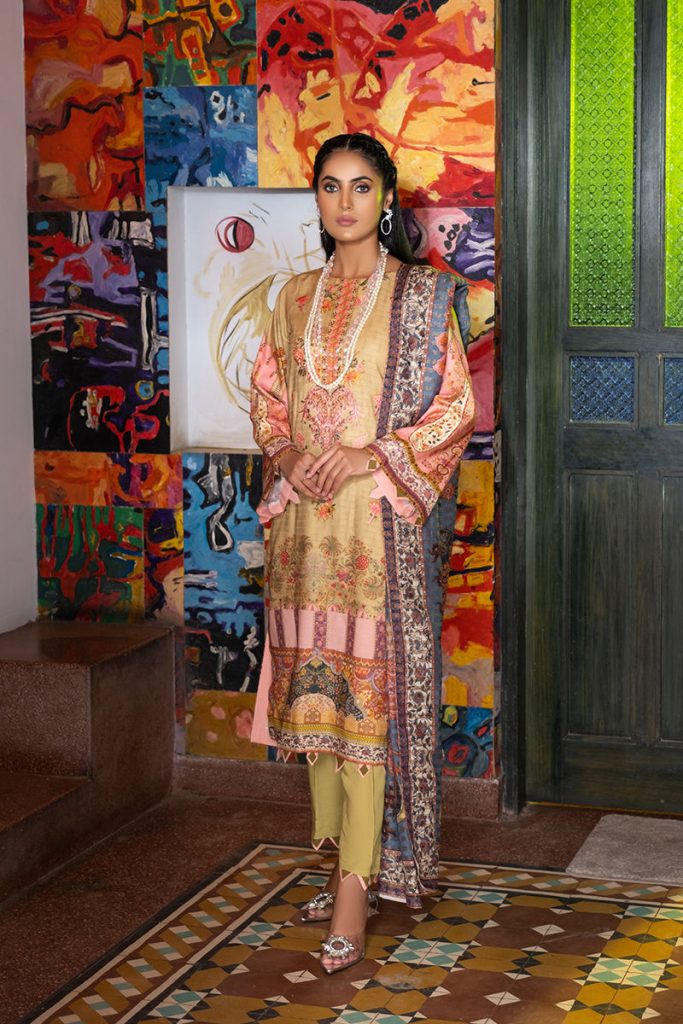 This dress is available for PKR:4295 PKR:3221 Only.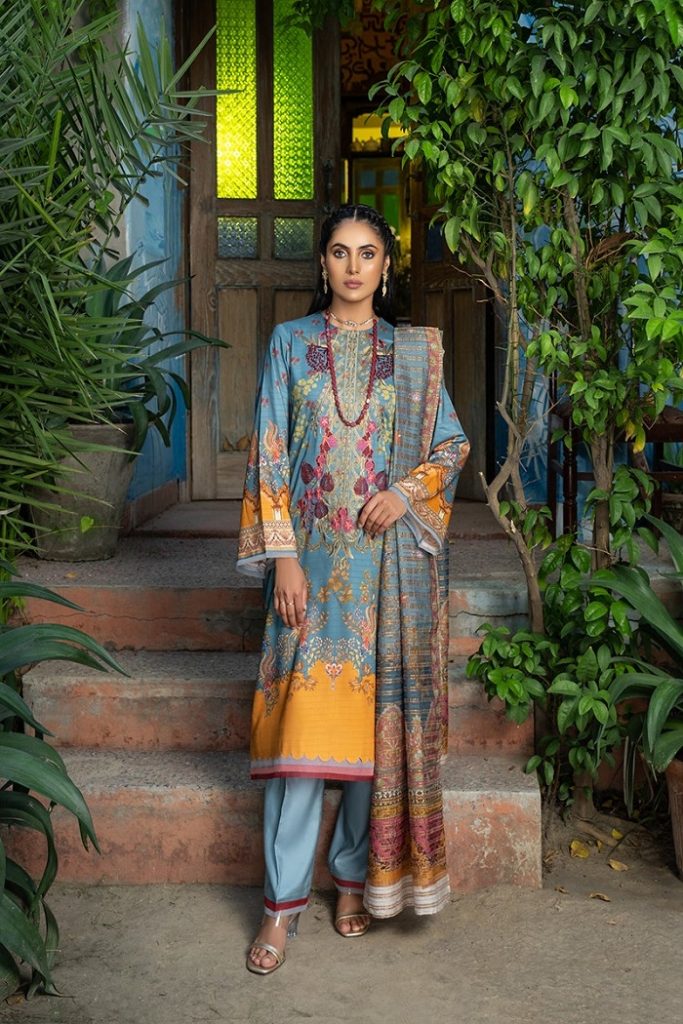 Get a winter trendy look with this stylish three-piece un-stitch suit available now for PKR:4695 PKR:3287 Only.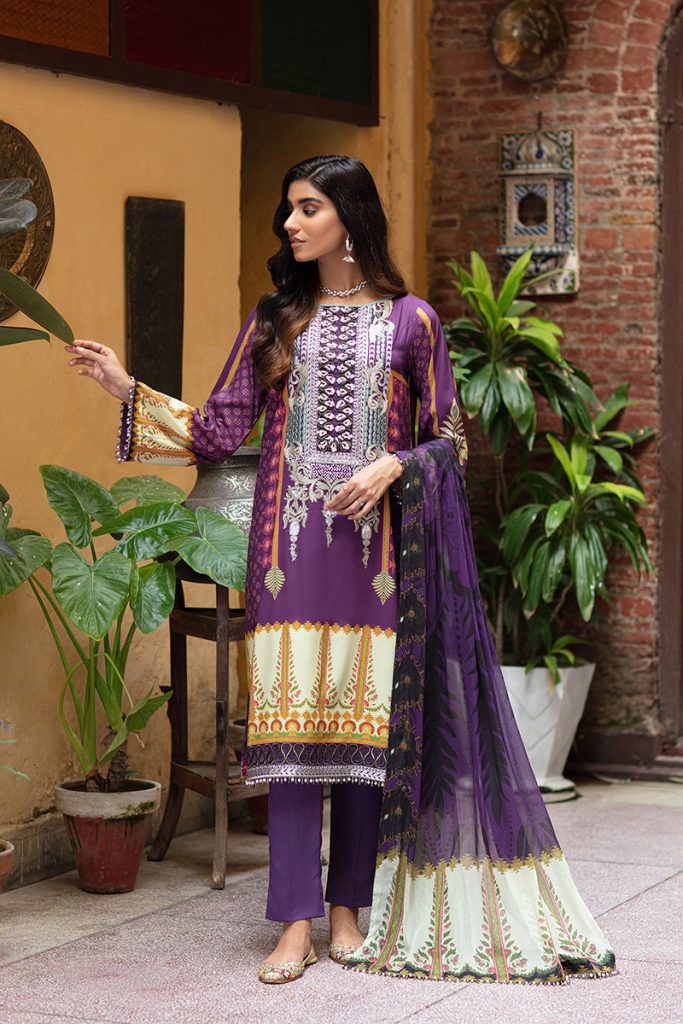 Embroidered digitally printed 3 piece winter wear suit for ladies buy now for PKR:4295 PKR:3436 Only.
Jasmine yellow color printed beautiful three-piece suit for ladies wear available for PKR:4295 PKR:3436 Only.
PKR:4295 PKR:3436.
Winter Linen suit with linen trouser buy now PKR:4295 PKR:3221.
Rang Rasiya Sale Upto 50% Off 2022 Collection for Women
Well, you never want to miss this amazing winter clearance sale collection by rang rasiya brand. Furthermore, here we can see all dresses are containing a unique variety of formal and casual wear outfits. And you will really find the perfect luxury, chiffon, lawn, khaddar, karandi, and jacquard fabrics from this season's clearance sale collection 2022-2023.
Many women love this rang rasiya brand season-end sale collection 2022. And trying to find their desire luxurious as well casual wear outfits for next season. Or you can wear these dresses during the current season in Pakistan.
Embroidered pink 3piece lawn jacquard unstitched suit PKR:7,995 PKR:5,596 only.
Sequined embroidered shirt, dupatta, and trousers PKR:6,995 PKR:5,945.
Rang Rasiya Passion ivy luxury 3piece suit PKR:8,995 PKR:8,095.
PKR:8,995 PKR:8,095 Pink 3piece luxury lawn suit.
Embroidered lawn 3piece suit PKR:8,495 PKR:6,796.
About Rang Rasiya
Rang rasiya brand is founded in 2011 by Adeel Khalid. In a very short time, this brand gets much popularity around the whole world. Furthermore, many Pakistani women love this for its high-standard fabrics and for unique patterns. In the year 2022, rang rasiya brand publish a wide variety of eastern and western clothing for casual as well as formal wear.
Author conclusion
Let's buy some stylish dresses from Rang Rasiya brand shop. Now Rang Rasiya brand provides 50% off prices on all winter stock. Stylostreet author recommended our viewers buy these dresses and save 50% for their next shopping. All dress prices and other details are given above. We hope that rang rasiya brand dresses play a vital role in your outlook. For more sales collections stay with us.